► Best driving games on all formats
► Tested with controllers and wheels
► Arcade to sim difficulty
If you're a racing game fanatic, you're spoilt for choice to the point where decision-making can be tricky. Driving games such as Assetto Corsa Competizioneand Gran Turismo 7 will appeal to diehard sim-racers, while more casual gamers will enjoy titles such as Grid Legends, Need for Speed and Forza. And because of improvements in hardware and software, all of these games look great in 4K and HDR, provided you've got the right TV and graphics card (if you're using a PC).
Which racing games should you be sinking the hours into? To make things easier, we've put together a list of the best racing games you can buy right now, across PlayStation, Xbox, and PC. For clarity sake, we've also sampled them on both a controller and a racing wheel.
Gran Turismo 7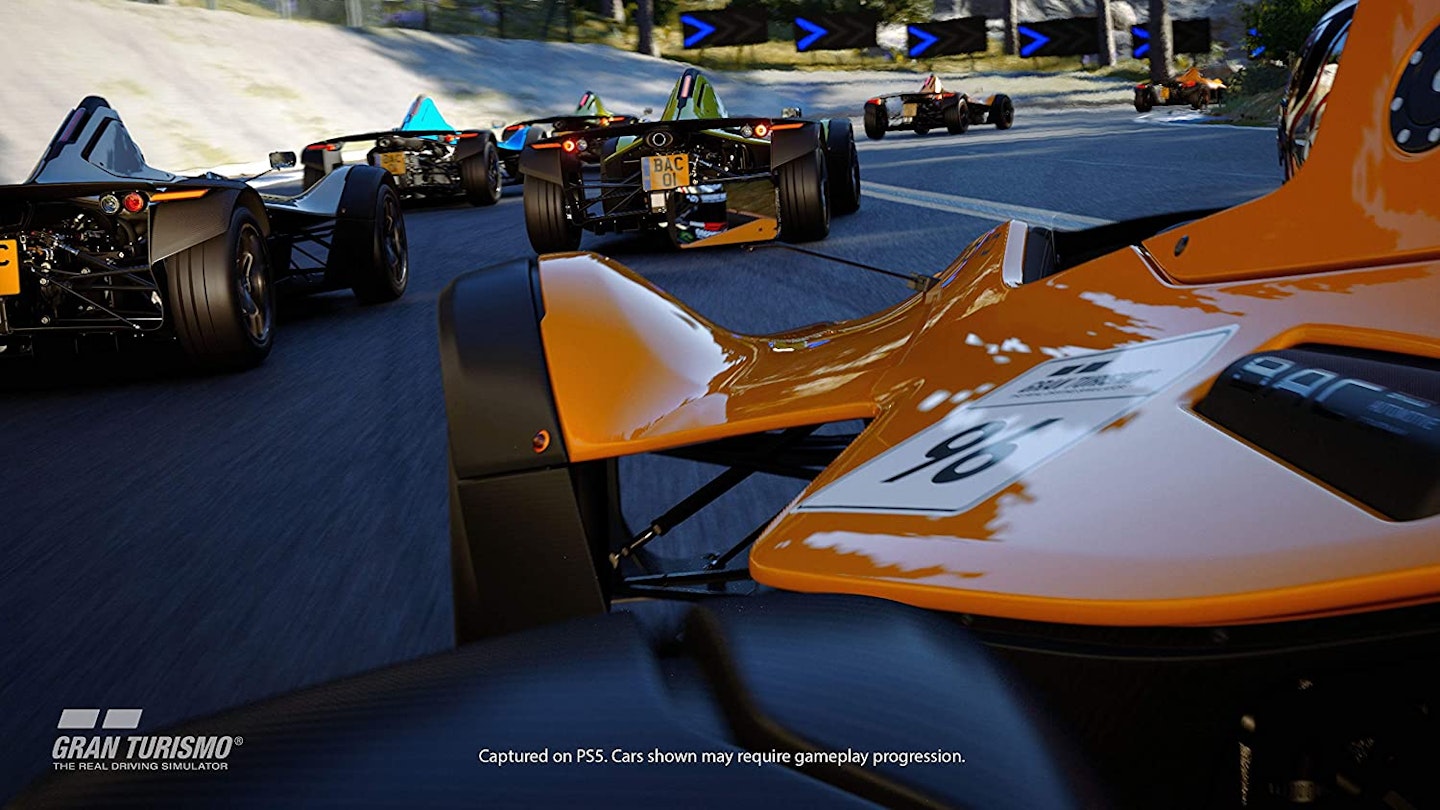 ► Best for: racing enthusiasts and casual gamers alike
► Available on: PS5 and PS4
One of the most famous racing games ever, now on Sony's most powerful console. Gran Turismo 7 is simply one of the best-looking racing games you can buy right now and it's one of the most complete, too.
GT7 has the vast list of cars GT Sport didn't in addition to brilliant presentation, lots to do, and a robust multiplayer experience.
The previous instalments of Gran Turismo were all benchmarks in terms of visual and detail and GT7 lifts the bar once again. On PS5 everything is so sharp and realistic that the only giveaway is the cleanliness.
One of the best bits of news about this game is that because the controller is now so good, you don't feel like you're missing out too much without a racing wheel. That being said, GT7 on PS5 paired with the Thrustmaster T-GT II is quite an experience.
Read our full review here or watch the video review here.
iRacing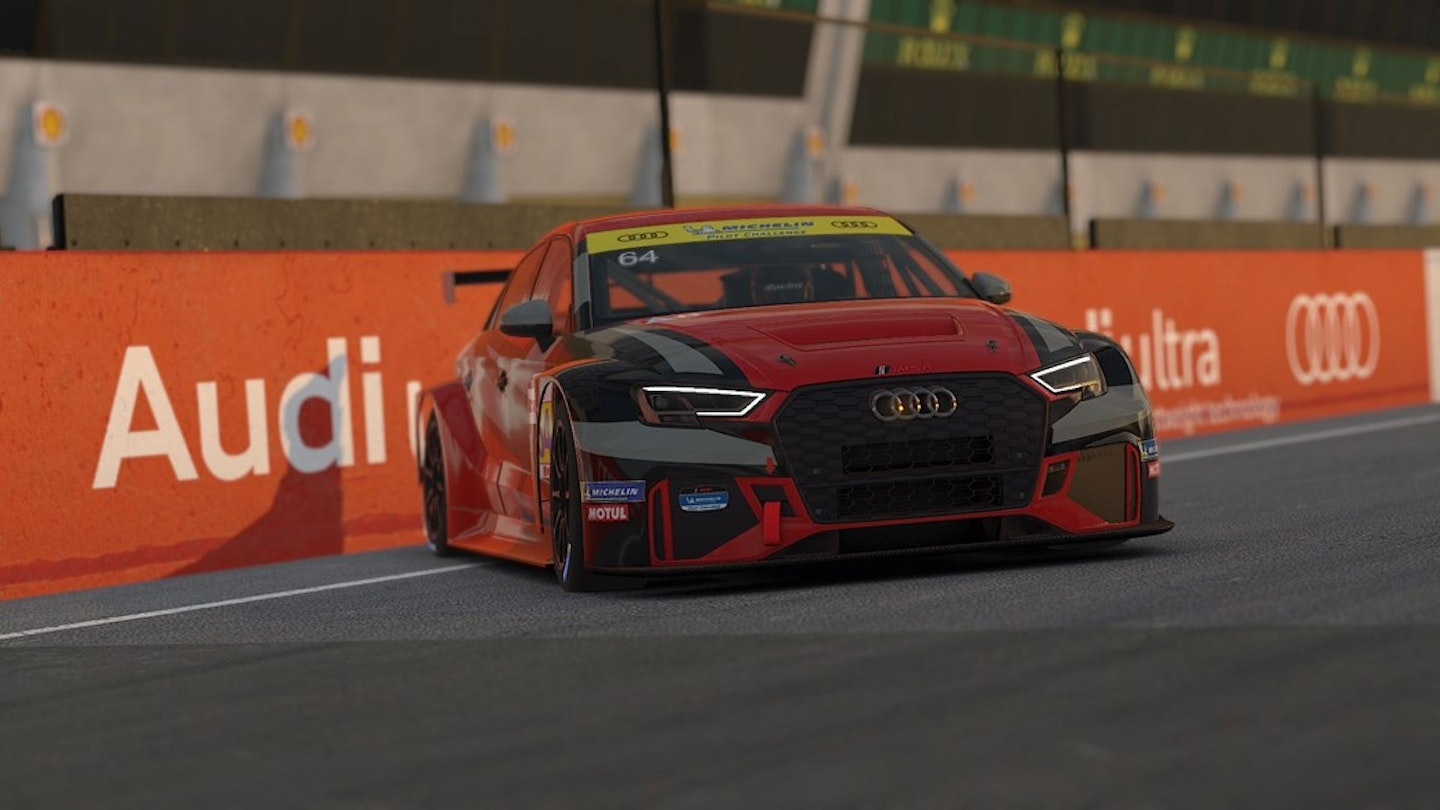 ► Best for: racing enthusiasts
► Available on: PC only
iRacing is the sim of choice for some of the most high-profile Esports races, and after spending some time with it, we can see why. It's the most realistic piece of software we've used so far, accurately depicting cars through the use of scanned tracks, tyre models and more.
The physics will take some getting used to, but the attention to detail and feel is extremely impressive. The graphics are good – or great depending on the sort of PC you have – but this game is less about presentation and more about honing your driving skills. A bit like GT Sport, it features a rigid online structure, so you'll only ever race against those as qualified and skilled as yourself. The only drawback? iRacing is pricey; you start off with some content but after that, cars and tracks come at a price, and there's a monthly subscription, too.
Need for Speed Heat
► Best for: boy-racers and arcade fans
► Available on: PS5, PS4, Xbox Series X|S, Xbox One and PC
Need for Speed is still a great racing game, and this version wears a neon hat on. It's rather good too. In some ways Heat is a continuation of everything we like about NFS: it follows the familiar formula of letting the player rip it up in a world of tournament heats, illegal street races and police chases.
However, it also looks very different this time around: it's stunning in 4K and HDR, and its 80s style colour palette sets it apart from everything else on this list. You can play it on the latest Xbox and PlayStation consoles too.
There are over 120 cars to choose from, including a solid blend of unlikely classics, contemporary dream cars and everything in between. And because this is Need for Speed, every car can be modded within an inch of its life. Your only restriction is your imagination – but do try to be tasteful.
As you'd expect, the game leans towards to the arcade side, and only just got wheel support. If you're after the racing game equivalent of a can of Monster, this is a game for you.
Read our review here.
Assetto Corsa Competizione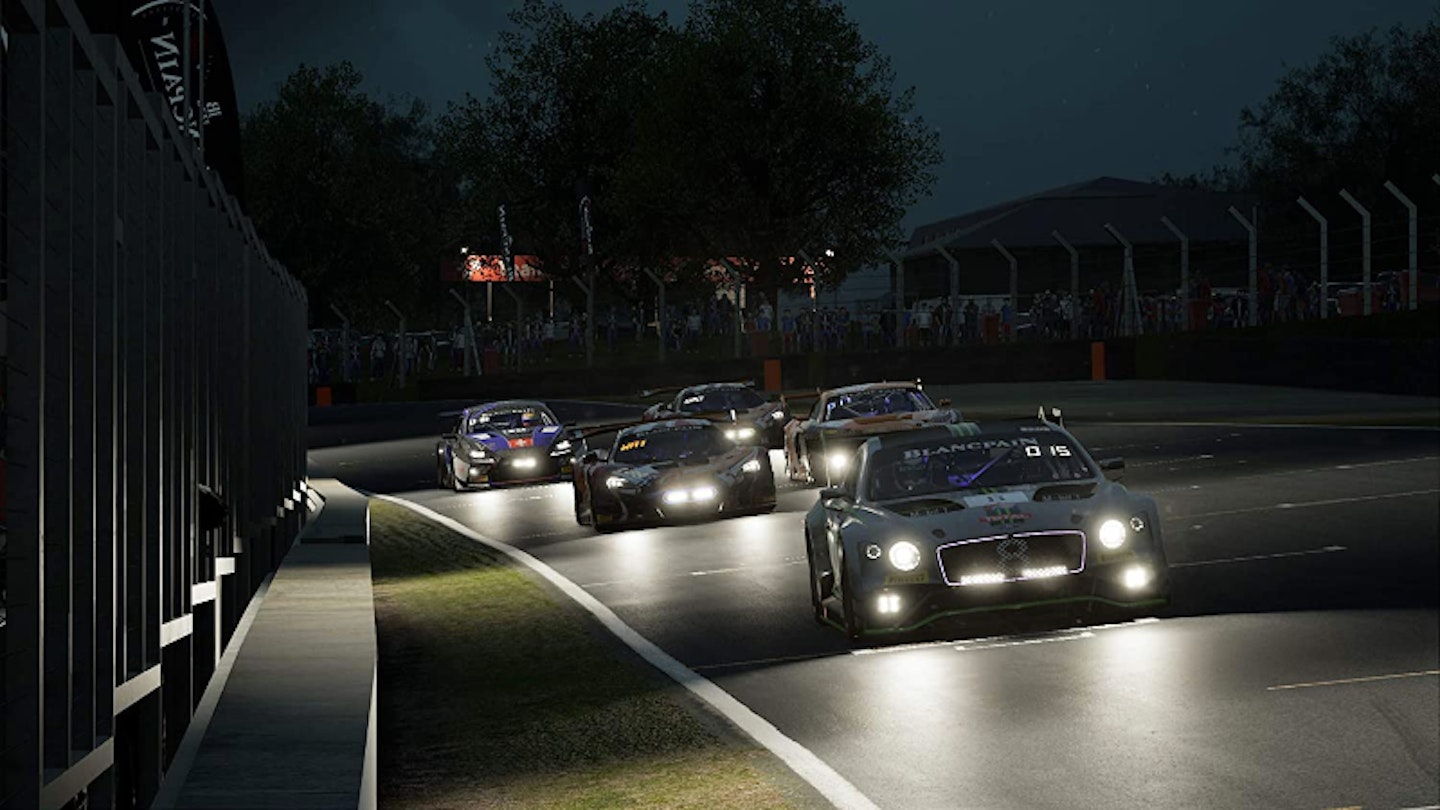 ► Best for: sim-racers and close competition
► Available on: PS5, PS4, Xbox Series X|S, Xbox One and PC
Assetto Corsa Competizione is the fully licenced game for the GT championship, and that means its packed with all the cars and tracks from both seasons. Compare it GT7 or the original Assetto Corsa and you'll find the garage small and limiting; think of it like another licensed game such as F1 2021, and you'll find the limitations more authentic.
Cars seem to dance on the tarmac, giving you reams of information through the wheel. It certainly takes a while to get up to speed – especially if you're used to more arcade-like handling, but once you do it's fantastic.
The graphics are good on PC, too. We installed our copy of the game on a relatively powerful gaming PC, cranked everything up to Ultra and the results were pretty impressive. But while the car models were clean and the lighting realistic, AC Competizione didn't have the same eye-candy as GT7 on PS5, or the latest Forza on Xbox. However, it has undergone a refresh for 2022 and if you like how this game feels, you really won't care.
Read CAR's full review here.
F1 2020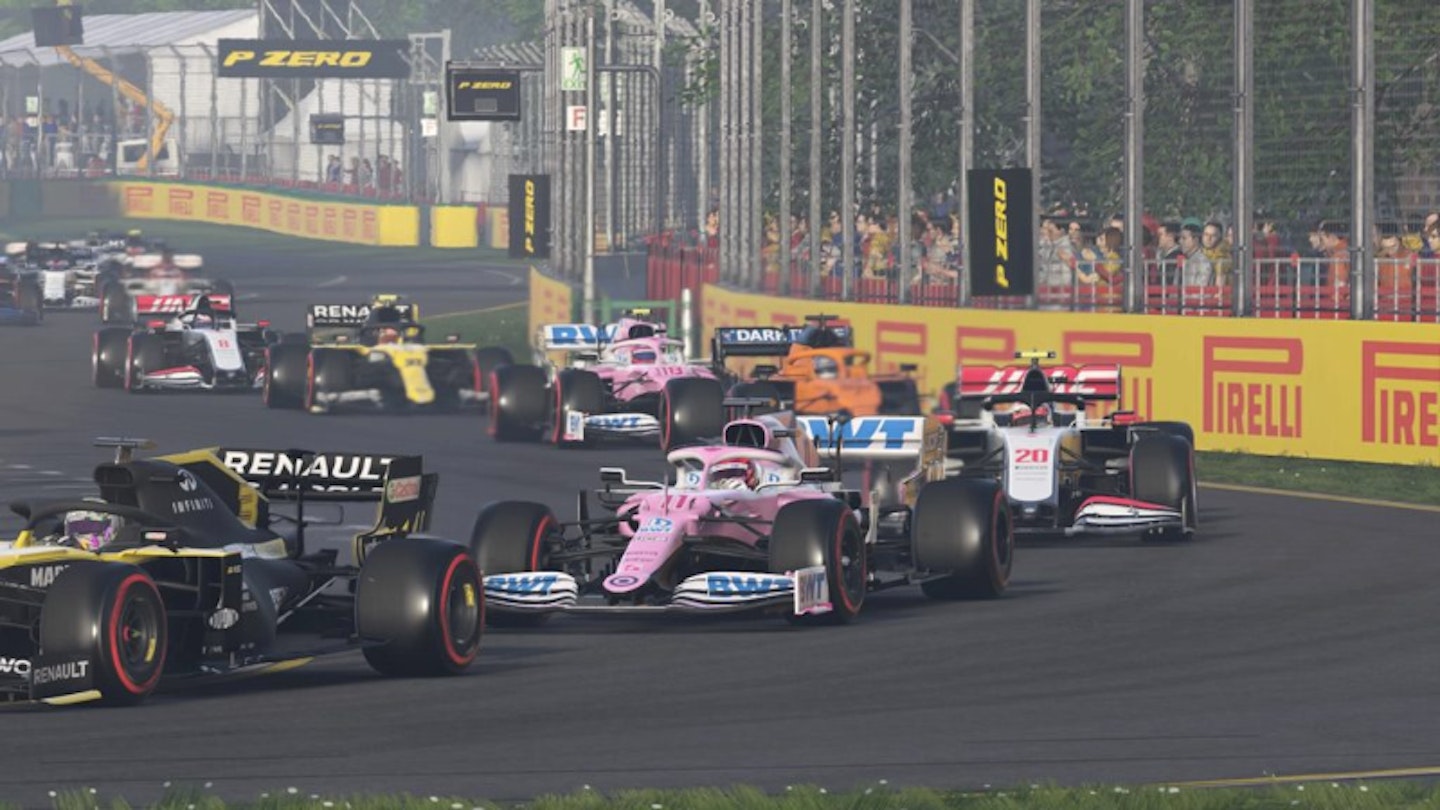 ► Best for: F1 fans, obviously
► Available on: PS4, Xbox One and PC
We've been trying the F1 2021 game but have not been overly impressed. Until the 2022 game comes out, we still recommend the 2020 version for F1 fans.
Formula One may be in disarray because of Coronavirus, but in the virtual world it's in rude health. F1 2020 is an all-round improvement on F1 2019. All you need to do is buy this game.
The 2020 game makes the cars easier to tame compared with the twitchy machines in F1 2019. There have been alterations to the physics which have stepped up car behaviour, such as the grip under braking.
F1 2020 does a great job in capturing the essence of current F1: the precision, technicality, and speed. There is a 2020 calendar featured and the My Team mode is something that brings an extra dimension of the F1 industry beyond the racetrack.
You can also race friends in a classic split screen mode. Codemasters have remembered the element of excitement that comes from racing the person sitting on the same sofa.
Read our full review here.
F1 2020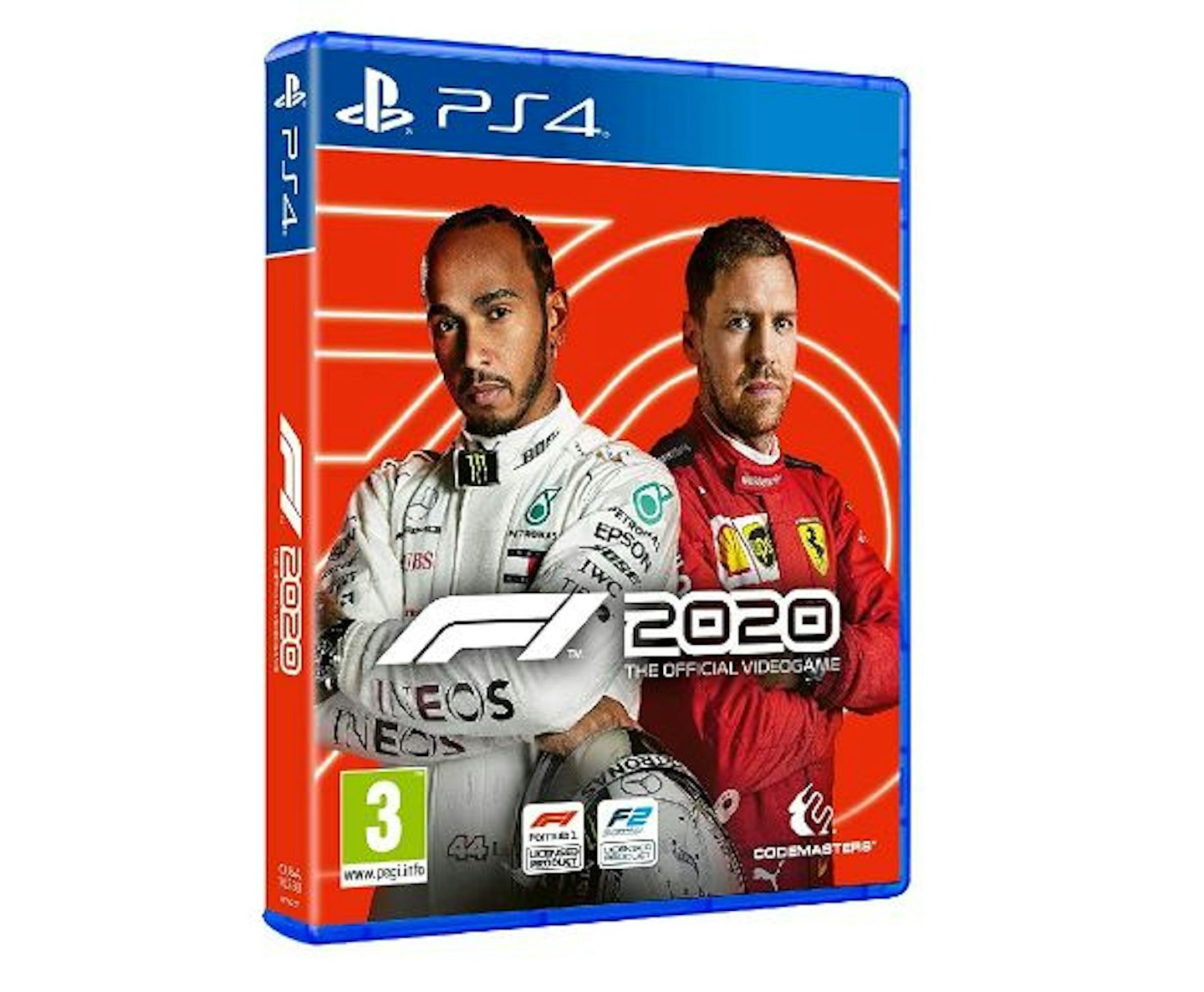 1 of 3
F1 2020 PS4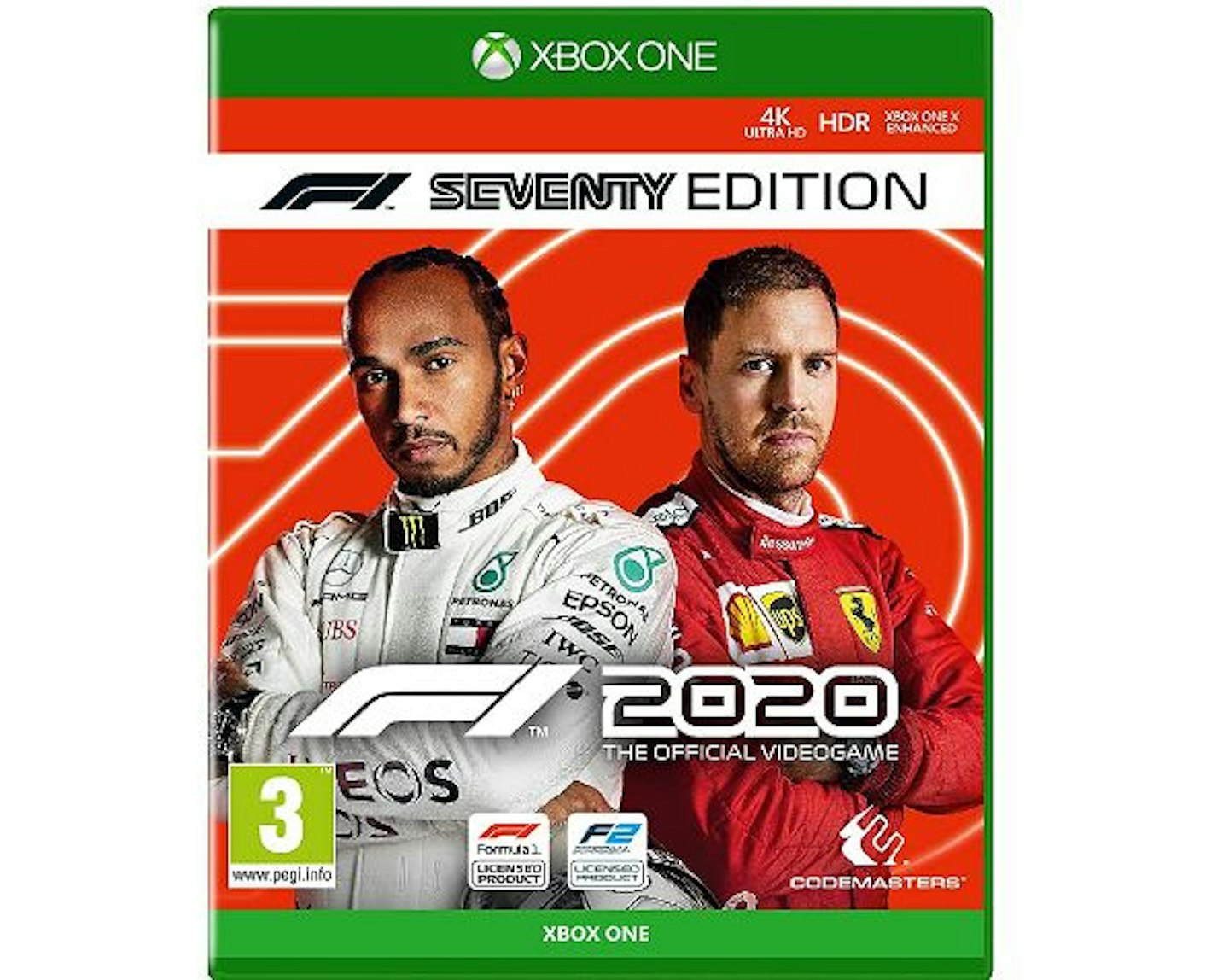 2 of 3
F1 2020 Xbox One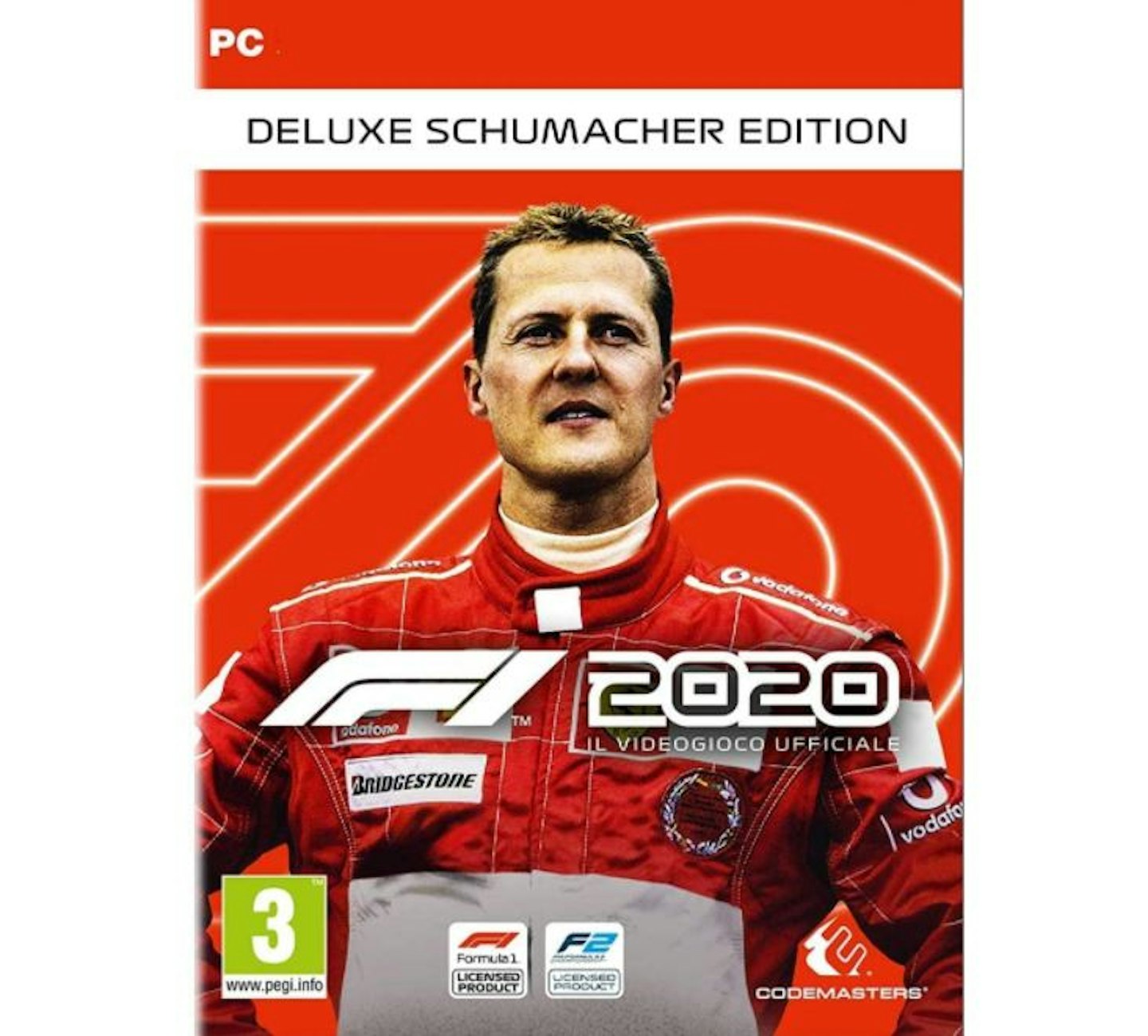 3 of 3
F1 2020 PC (Schumacher Edition)
DiRT Rally 2.0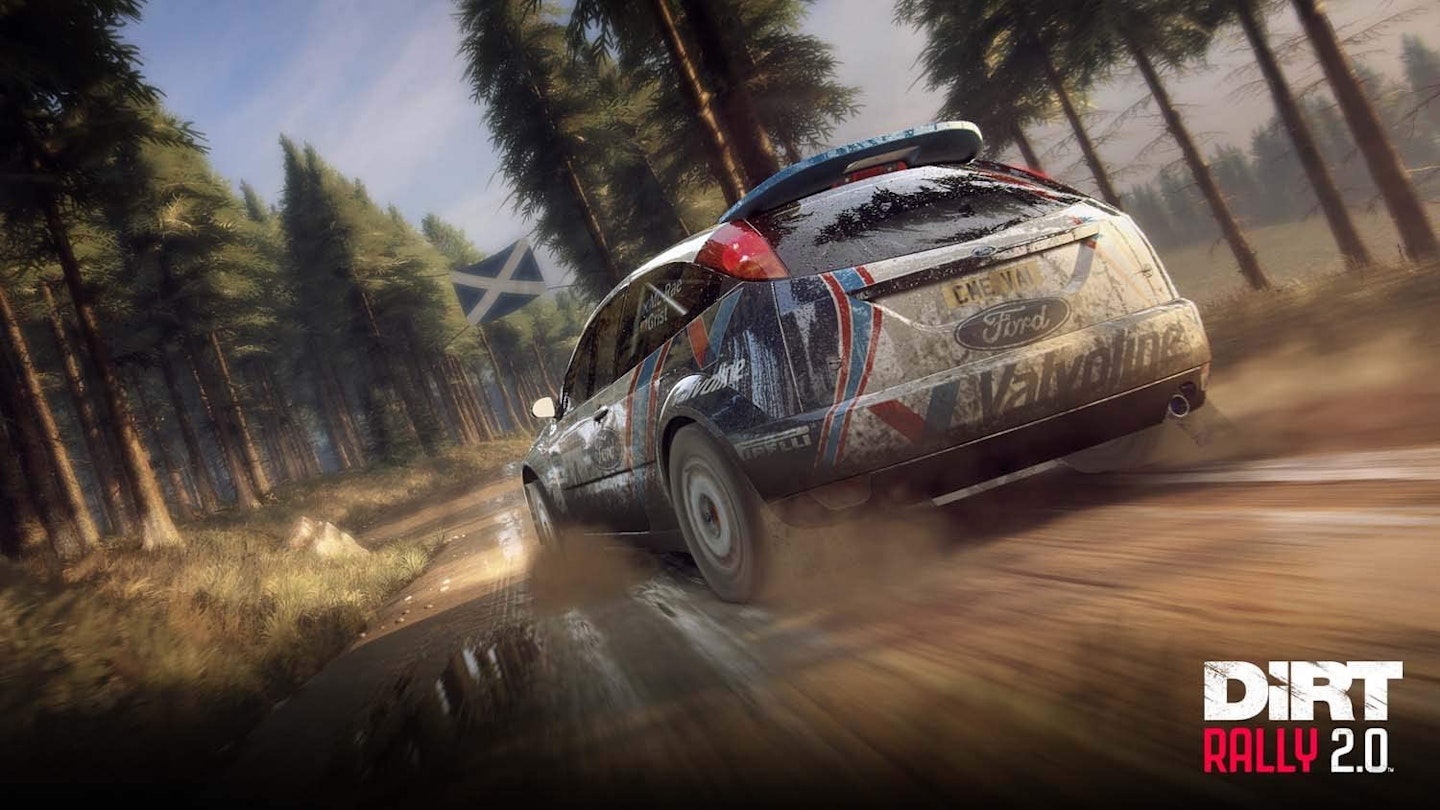 ► Best for: fans of gravel and mud instead of tarmac
► Available on: PS4, Xbox One and PC
It's been around since 2019 but if you prefer handbrake turns to points of downforce, and get more excited by stages than circuits, DiRT Rally 2.0 still reigns supreme and is a must-buy. It's not perfect, but offers the best total package for rally fans on any platform.
When running in full 4K-stride, it looks great, and it also has a full licence for the World Rallycross series – so it's not all fictional.
Like the F1 series – also by Codemasters – DiRT rally can be customised to suit your skill level. In the harder modes, DiRT will require patience and time ­– but mastering is very worthwhile. It's also easy to play with a pad – when the assists are on, of course.
Read our review of Dirt 2.0 here.
Grid Legends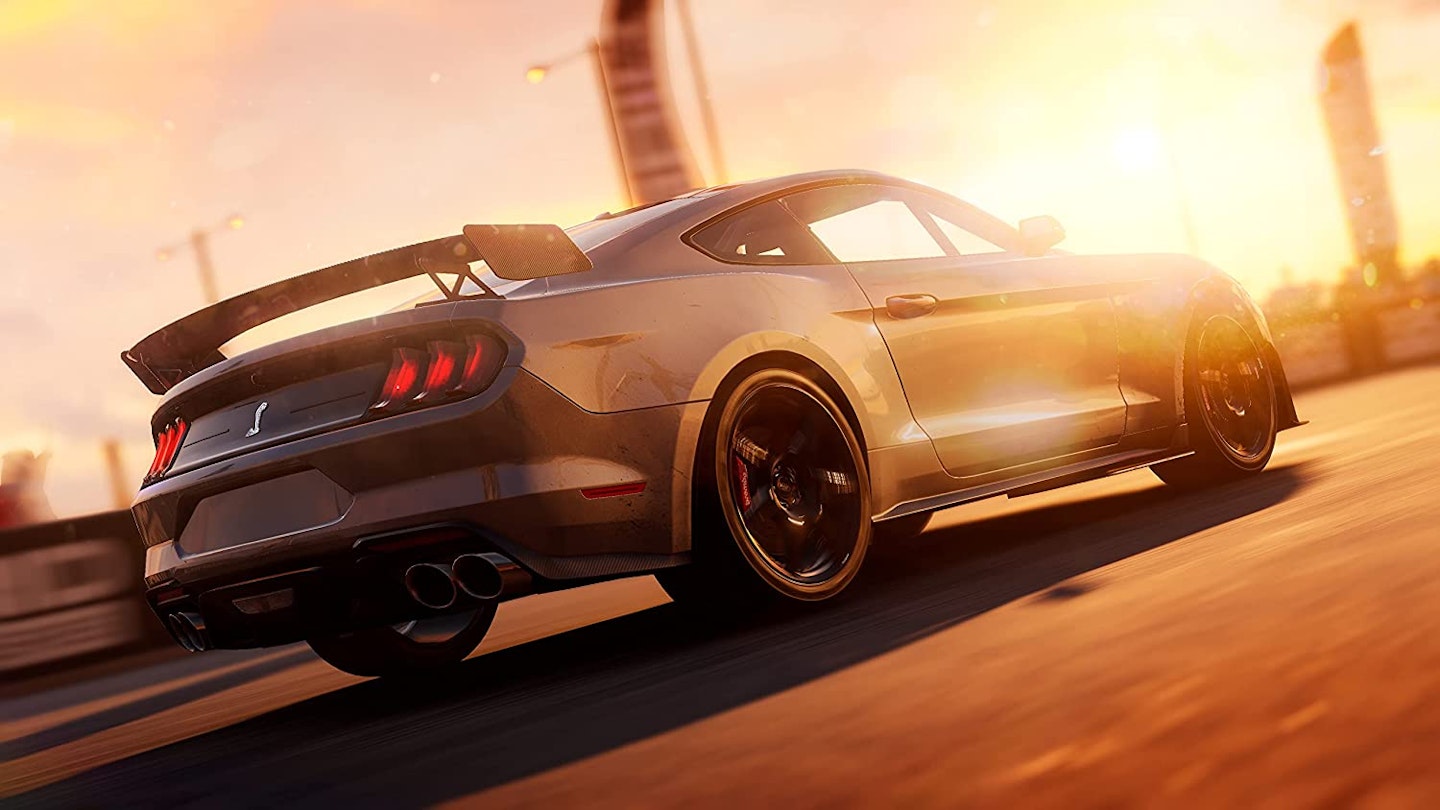 ► Best for: everyone
► Available on: PS5, PS4, Xbox Series X|S, Xbox One and PC
Remember the TOCA series? The classic touring car franchise was one of the finest racing games of the late 1990s and early noughties, and under the steady hand of developers Codemasters eventually evolved into the series we know today as Grid.
This is not a racing simulator, and it's not a fluffy arcade game either. Grid aims to walk the line between being accessible for beginners while still being engaging enough even for seasoned sim-racers, and it somehow manages to achieve precisely that.
Despite dwelling in the weird no-man's land between 'arcade fun' and 'gritty sim realism', Codemasters' Grid delivers an exceptional pick-up-and-play racing experience. It's fun, it's easy to jump in and get going, and it's accessible – getting the best out of it doesn't require heaps of fiddling in menus and pre-race planning, or heaps of practice.
Check out CAR's Grid review here.
Forza Horizon 5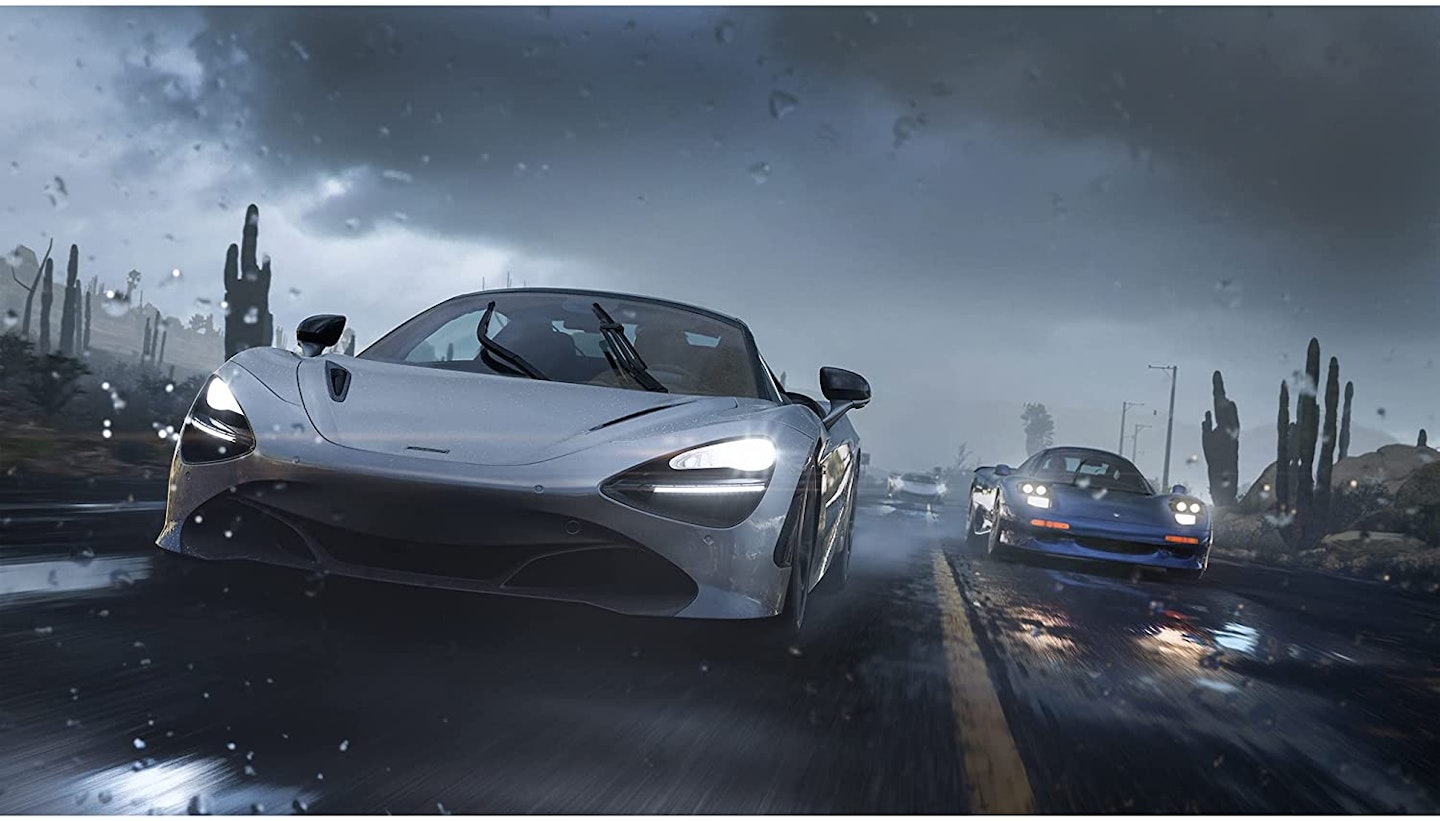 ► Best for: arcade fans who want to show off their Xbox
► Available on: Xbox Series X|S, Xbox One and PC
This isn't one for those focused on stopwatches and racing lines: Forza Horizon 5 thrusts you onto the open-roads of Mexico in some of the world's most exotic cars. It's probably the best arcade, or open-world racer since Need For Speed: Underground or Burnout Paradise.
While rewarding on a wheel, it's fair to say Horizon 5 is probably more suited to those who use a pad as their weapon of choice.
As for the graphics? The Xbox Series X|S is able to show its full 4K, HDR-capable grunt with Horizon 5. Get a TV that can handle it, and you've got one of the best-looking game on Microsoft's current console.
Project Cars 2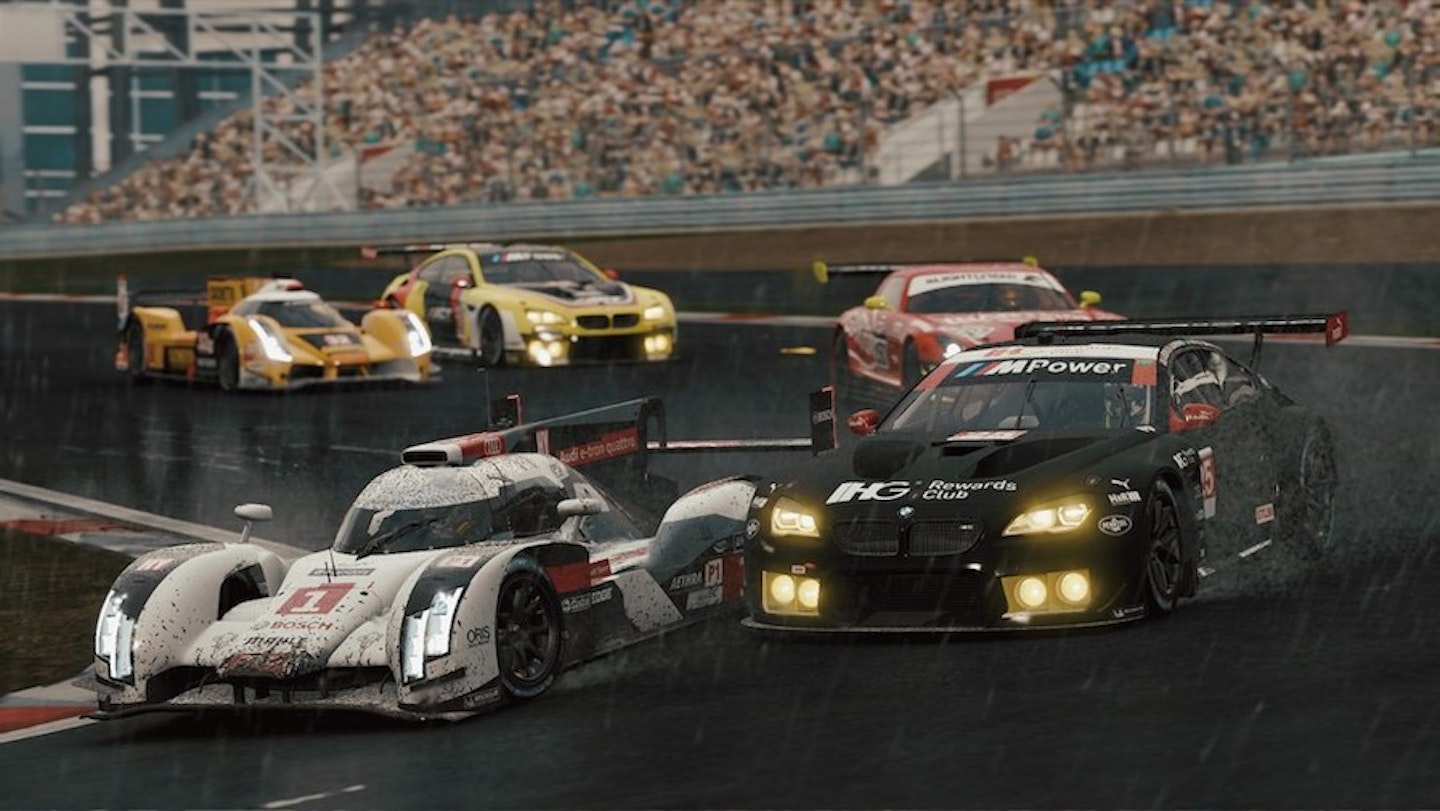 ► Best for: sim racers
► Available on: PS4, Xbox One and PC
The follow-up to the well-received hardcore racing simulator Project Cars, a product of Slightly Mad Studios, Project Cars 2 picks up the baton and takes the franchise into a new age. While its predecessor was born of a crowd-funding campaign, for PC2 the title takes on a more professional sheen with gorgeous visuals, plenty of diversity in racing codes and a physics engine that promises one of the more accurate virtual racing experiences.
Check out our review here.
DiRT 5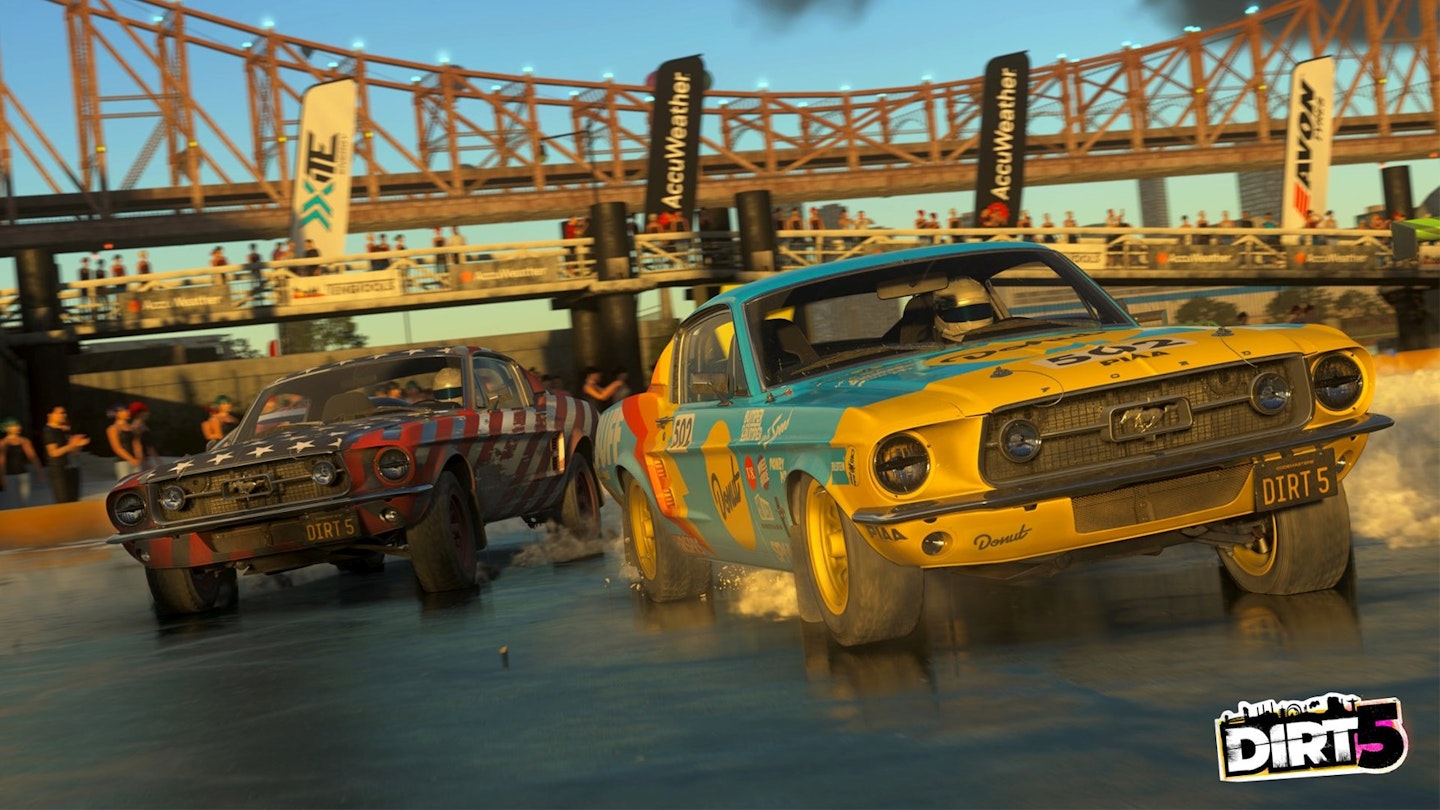 ► Best for: showing off next-gen power
► Available on: PS5, PS4, Xbox Series X, Xbox One, PC
The latest instalment of DiRT continues with the stunts, mud and fun of previous games but now takes full advantage of the next-generation of consoles for some seriously stunning graphics. Never a game for sim racers, the arcade-style handling is easy to master and you'll find yourself pretty quickly winning every race with ease. The game isn't the most rewarding to play either, lacking the depth that other racing games offer. At least it looks spectacular.
Read our full review of DiRT 5 here.
Read next:
For verdicts, scoops, news and analysis from the team, delivered direct to your inbox, subscribe to the CAR newsletter.
You can enjoy CAR in its traditional print format, or one of the swelling number of digital editions, optimised for Apple iPhones, Android devices, iPads, tablets and desktop computers.