Like anything, vacuuming your car is made much easier if you have the right tools. Anybody who's tried to hoover out the boot of an estate car with a pathetic little handheld will know the pain, as will people who've misplaced or damaged the cleaning attachments their vacuum came with.
That's what Numatic (manufacturers of the iconic Henry vacuum family) hopes to address with its CarKit - it's a highly useful set of three tools that combine to make cleaning the car quicker and easier, as well as helping you to do an overall better job.
What tools come in the Numatic CarKit?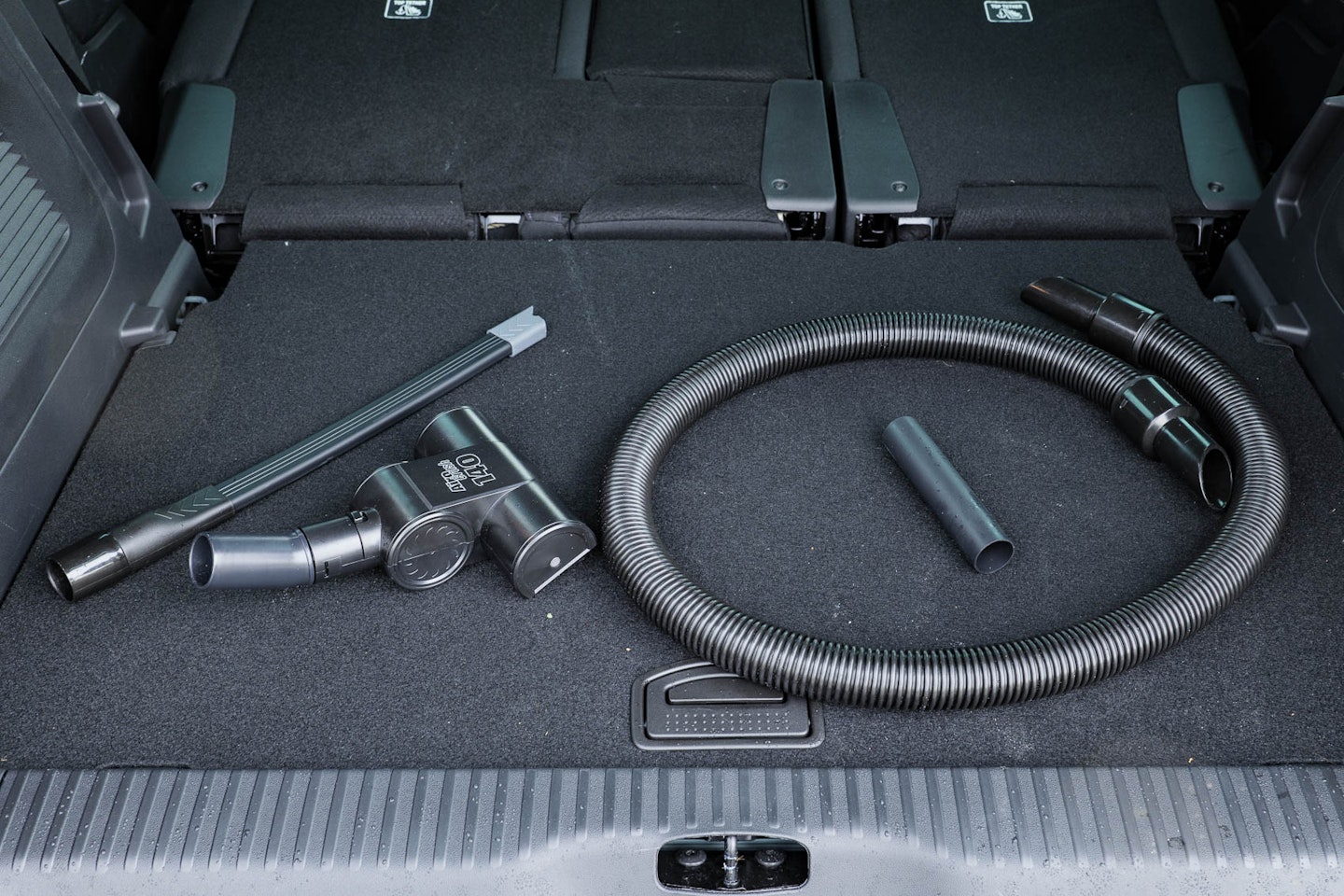 You get four items in the CarKit, which possibly seems a bit stingy considering its near £40 price tag (though it's regularly on sale). However, all are very well thought-out and feel as high-quality as you'd hope for.
The first item is a 1.5m long extension hose, which combines with Henry's existing 1.5m hose to give you truly excellent reach. You'll have no problem leaving the vacuum cleaner in one spot while you cover your whole car interior, without the tugging and swearing that usually accompanies a driveway car clean.
You also get an extra-long crevice tool for your nooks and crannies, which is actually flexible to curve around corners and get even further down in the areas between seats. You also get the Airobrush 140 - a suction-powered turbine tool with a rotating brush, perfect for cleaning larger areas of carpet and upholstery. Finally, there's a connector piece that you'll need to couple the hoses together.
The crevice tool and Airobrush work identically to the standard Henry toolset, so they can be positioned directly on the end of the hose with the help of an adaptor, or on the bent end handle or either of the two extension wands.
Does the Numatic CarKit work with any other vacuum?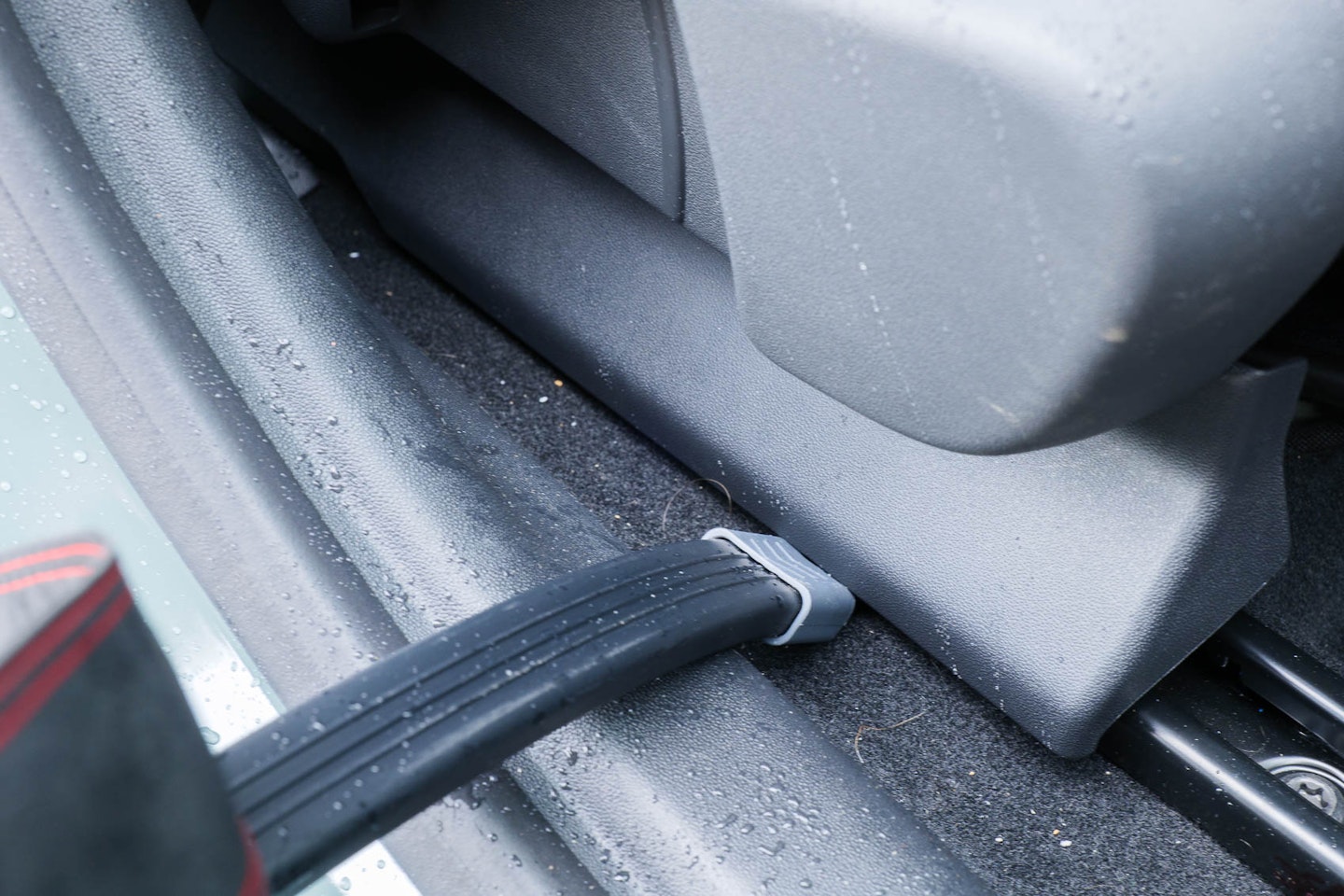 The CarKit fits any vacuum in Numatic's range, so it'll work just as well with your Henry and Hetty as it will with George, James or Charles.
It also fits a number of other vacuums, as the tools use a standard 32mm fitting. Many cylinder vacuums, especially budget ones, use 32mm tools, so you could check this and buy the CarKit as an upgrade for your non-Numatic cleaner.
How well does it work?
Using the CarKit in combination with Numatic's fairly generous standard toolkit really does give you everything you could want to give your car a deep clean.
The extension hose is perhaps the most useful attachment of all three - the luxury of being able to reach anywhere without having to carry your vacuum is difficult to overstate. It's also quite useful in the home, for cleaning up the stairs.
The Flexi Crevice Tool is outstandingly handy for getting into all those cracks and crevices that gather dirt and debris. It's significantly longer than most standard tools (so it's also useful in the home… when did you last vacuum up the side of your kitchen appliances?) while its flexible neck means you can delve into even tighter spots or curve round corners.
The flexible portion is made of a tough rubber that can withstand some serious punishment, too.
The Airobrush 140 is a useful tool, as well. It's an air-powered nozzle, which means instead of using a motor to spin its brushes it uses an internal turbine - but Henry's ample suction means it spins up well, and makes short work of agitating carpet pile, meaning fewer passes and less effort. And as anybody who's vacuumed a looped-pile car mat knows, they cling onto dirt and grit like nobody's business.
It's also ideal for pet owners, making short work of dog or cat hair on a seat or boot carpet. And if the brushes or turbine do get clogged with hair, it opens up easily to facilitate cleaning.
Should you buy the Numatic CarKit?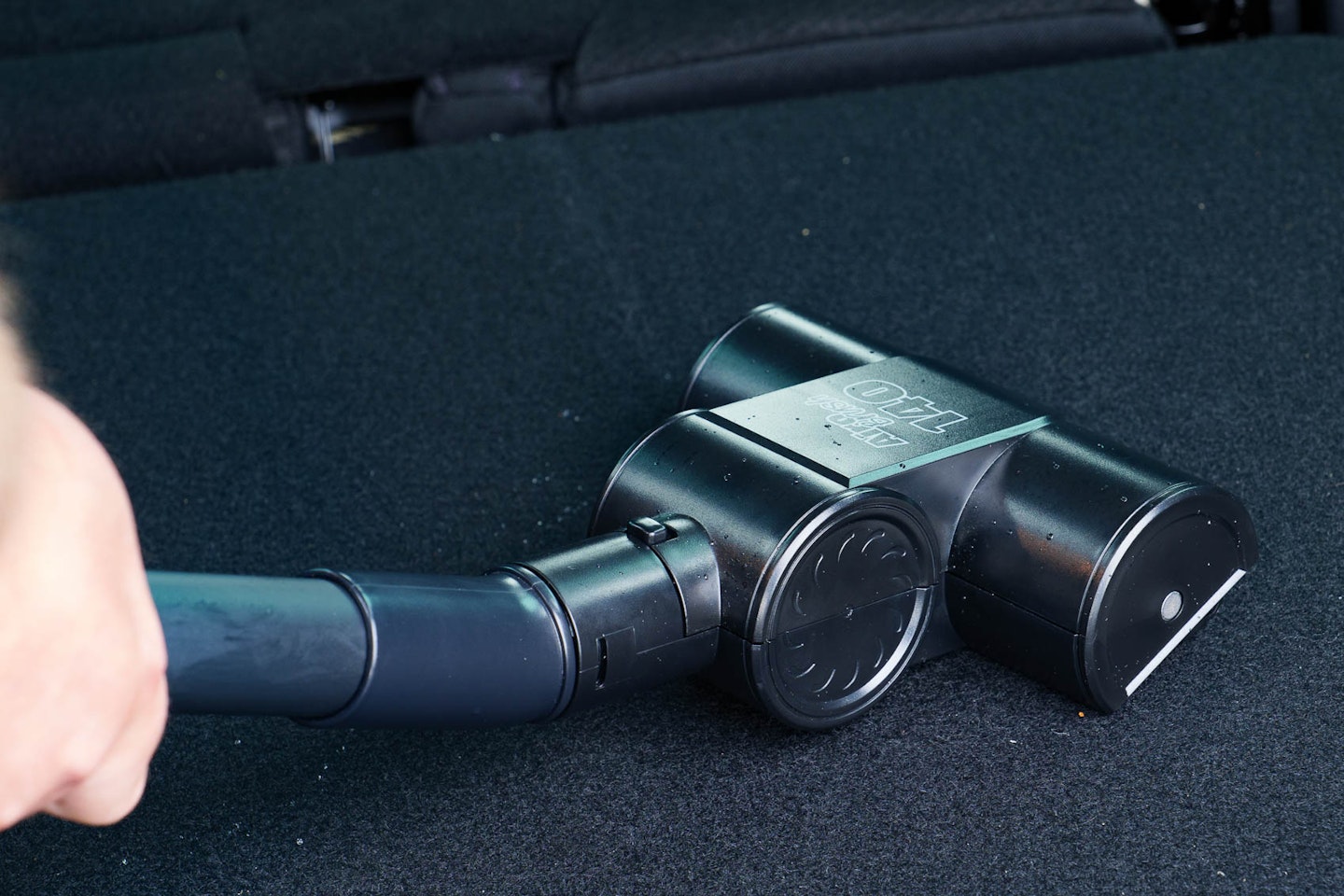 The CarKit does look rather expensive at around £40 for just a few tools - though as mentioned, Numatic does regularly discount it. However, Henry the vacuum is a high-quality product and so are the tools here - they feel as though they'll last for a long time, especially compared to the cheaper alternatives available on auction sites.
If you want to keep your car's interior as clean as possible, the CarKit is a worthy purchase - and useful around the home, too.
READ NEXT:
For verdicts, scoops, news and analysis from the team, delivered direct to your inbox, subscribe to the CAR newsletter.
You can enjoy CAR in its traditional print format, or one of the swelling number of digital editions, optimised for Apple iPhones, Android devices, iPads, tablets and desktop computers.