Think about the scenario of travelling and you'll soon realise how useful wireless car phone chargers really are. A lot of modern cars come with USB sockets to charge your phone up on the move. But if you're running low on power and simultaneously need to look at maps, a wireless charger is a great idea. It means you can still have your phone mounted and in a useful field of vision, and it's kept on top of charge as well.
All you need to be concerned about is where you can plug the cable that connects up to the charging mount. And in most cases, a USB slot or 12V socket will do the job just fine.
If the thought of your phone running out of battery fills you with utter horror, then it's crucial you have a phone charger with you at all times. A car-based phone charger is a great way to charge your phone up while driving, you'll even be legally allowed to use its voice functions and sat-nav while you drive. And when you need to use your phone for a method of payment in a drive-thru, it's easy to just take it from the charger and tap the machine. What you're crucially not allowed to do, is use a mobile device while driving - that can get you punished.
The best wireless car chargers at a glance:
Editor's pick: ESR HaloLock Wireless Car Charger with CryoBoost - buy from Amazon
Best simple wireless car charger: Belkin BoostCharge - buy from Amazon
Best viewing angle: Anker 613 Magnetic Wireless Charger - buy from Amazon
A wireless car charger is even easier to use than a normal charger. If your phone supports wireless charging, you need to make sure your phone is touching the contact patch, what could be easier? So join CAR in looking at the best wireless car chargers on the market. We have also included a quick buyer's guide at the bottom too.
The best wireless car chargers
On sale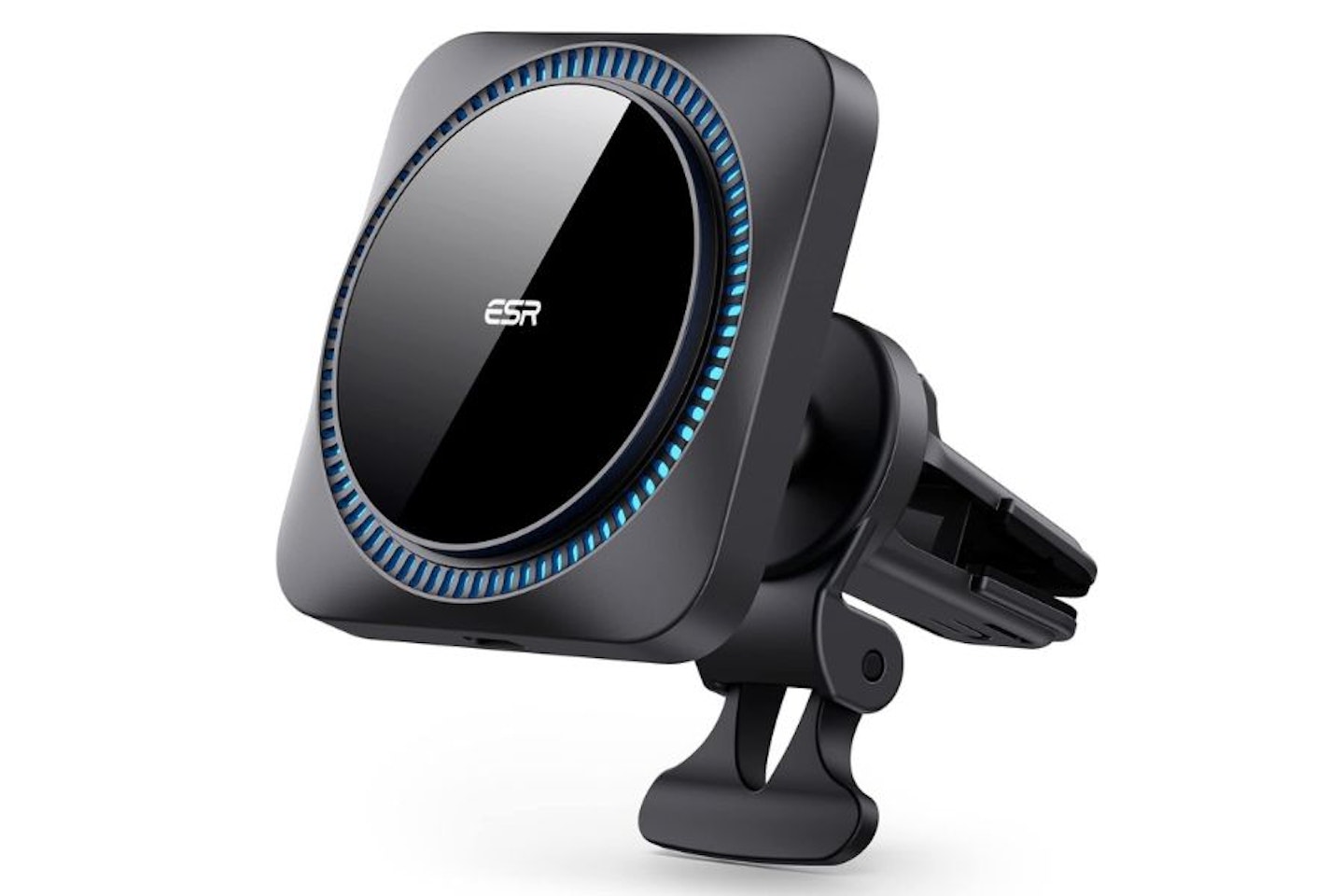 Via ESR
Description
'Best value' doesn't mean cheap. It's all too easy to buy a super cheap wireless charger only to
Pros
Fast charging
Cooling system
Best viewing angle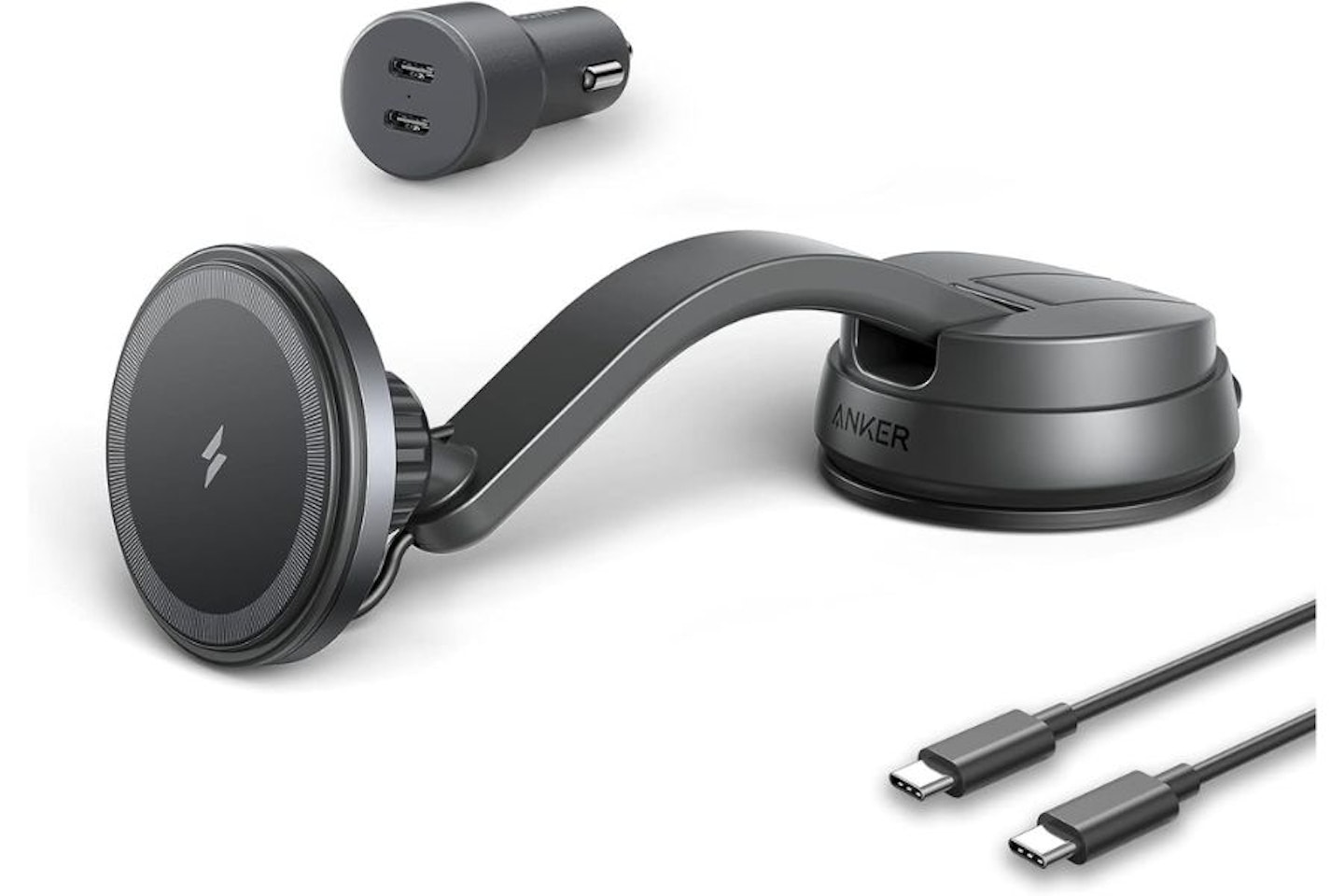 Via Anker
Description
The drooping style of this charger means it holds your phone below the line of the dashboard. This
Pros
USB cable and 12V port included
Great viewing angle
Cons
Only compatible with iPhones
The most secure charging mount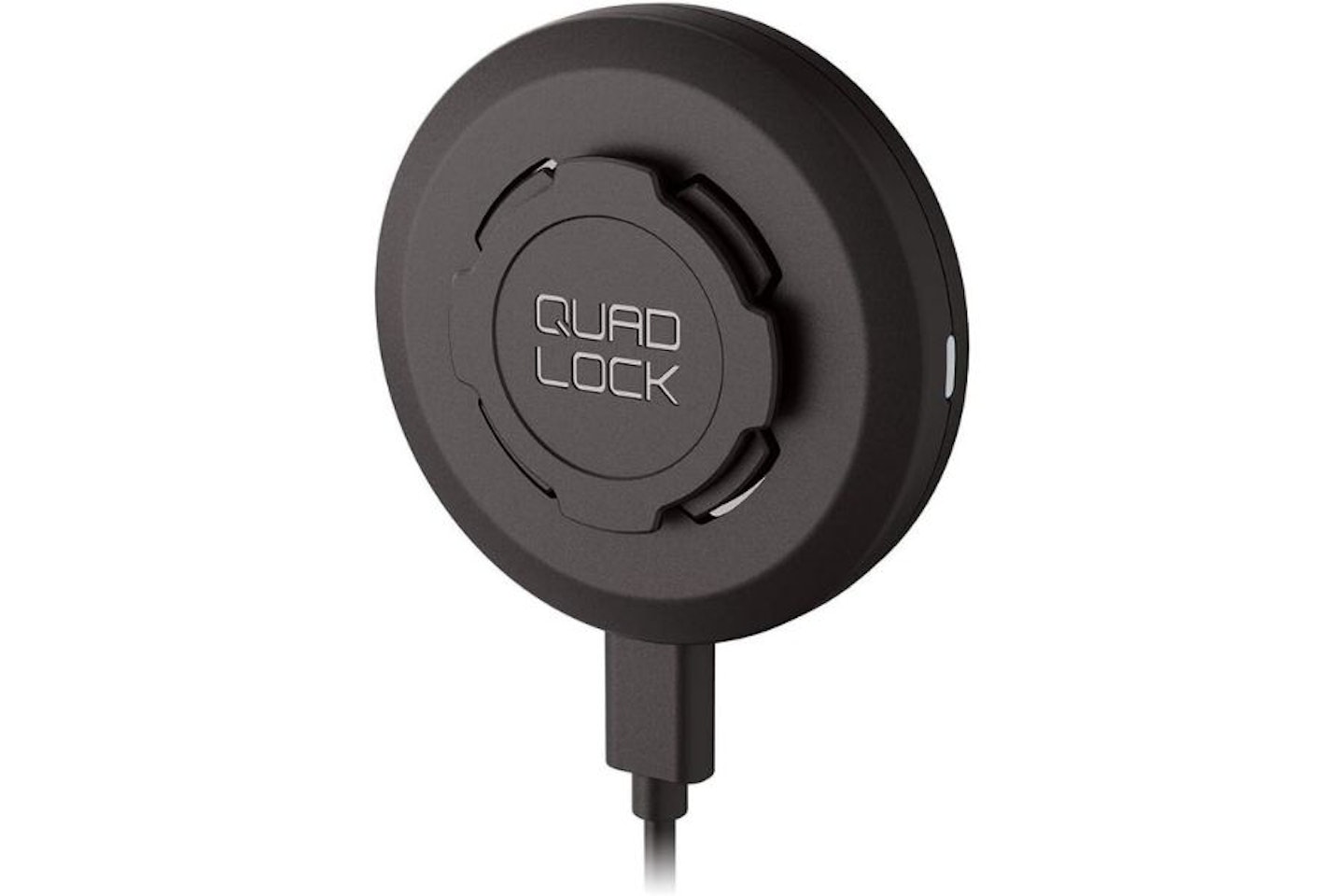 Via Quad Lock
Description
Whether one bikes or cars, Quad Lock mounts are the most secure mounts you'll find. This little
Pros
Versatile lockable mount that can be used for car and desk
Apple and Android compatible
Cons
Not as fast charging as some others
Best simple wireless phone charger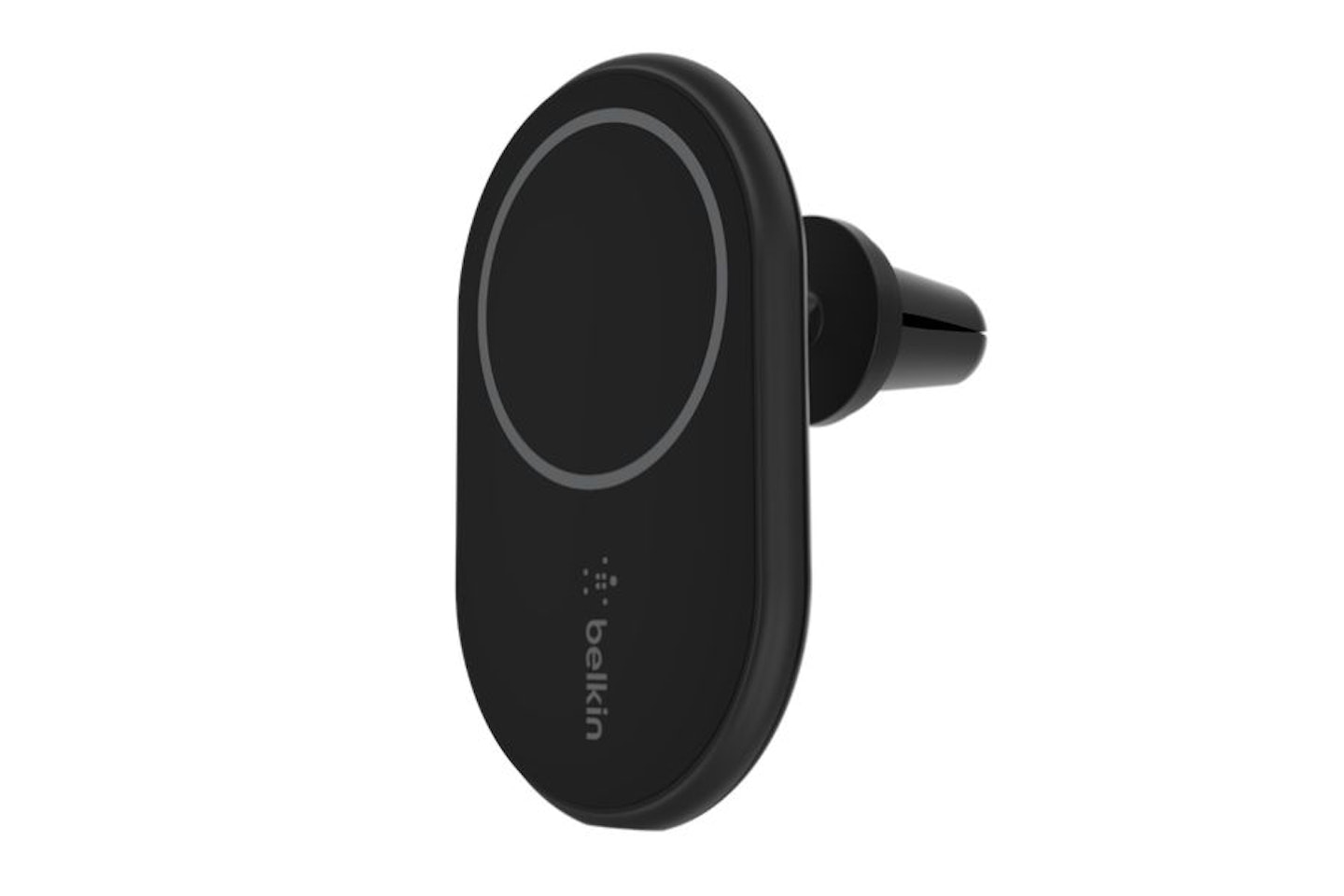 Via Belkin
Description
While this only has to make do with 10W worth of fast charging compared to the URGREEN's 15, the
Pros
Simple to use and install
Good quality
Cons
Slower charge than others
On sale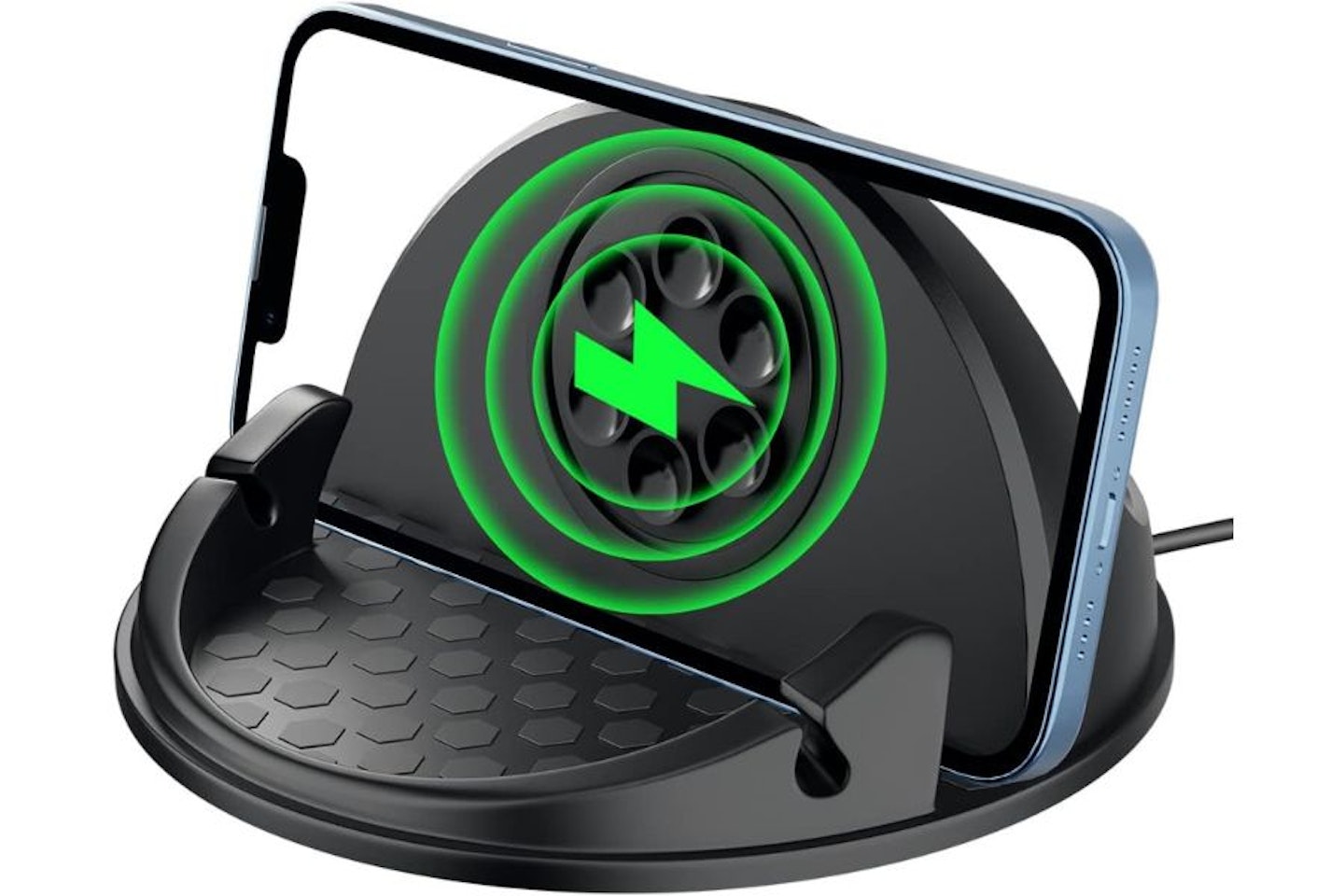 Via Beeasy
Description
If you want things to Be-easy when using your phone as a sat nav while driving, this is probably
Pros
Sticks to the dashboard without leaving damage
Affordable
On sale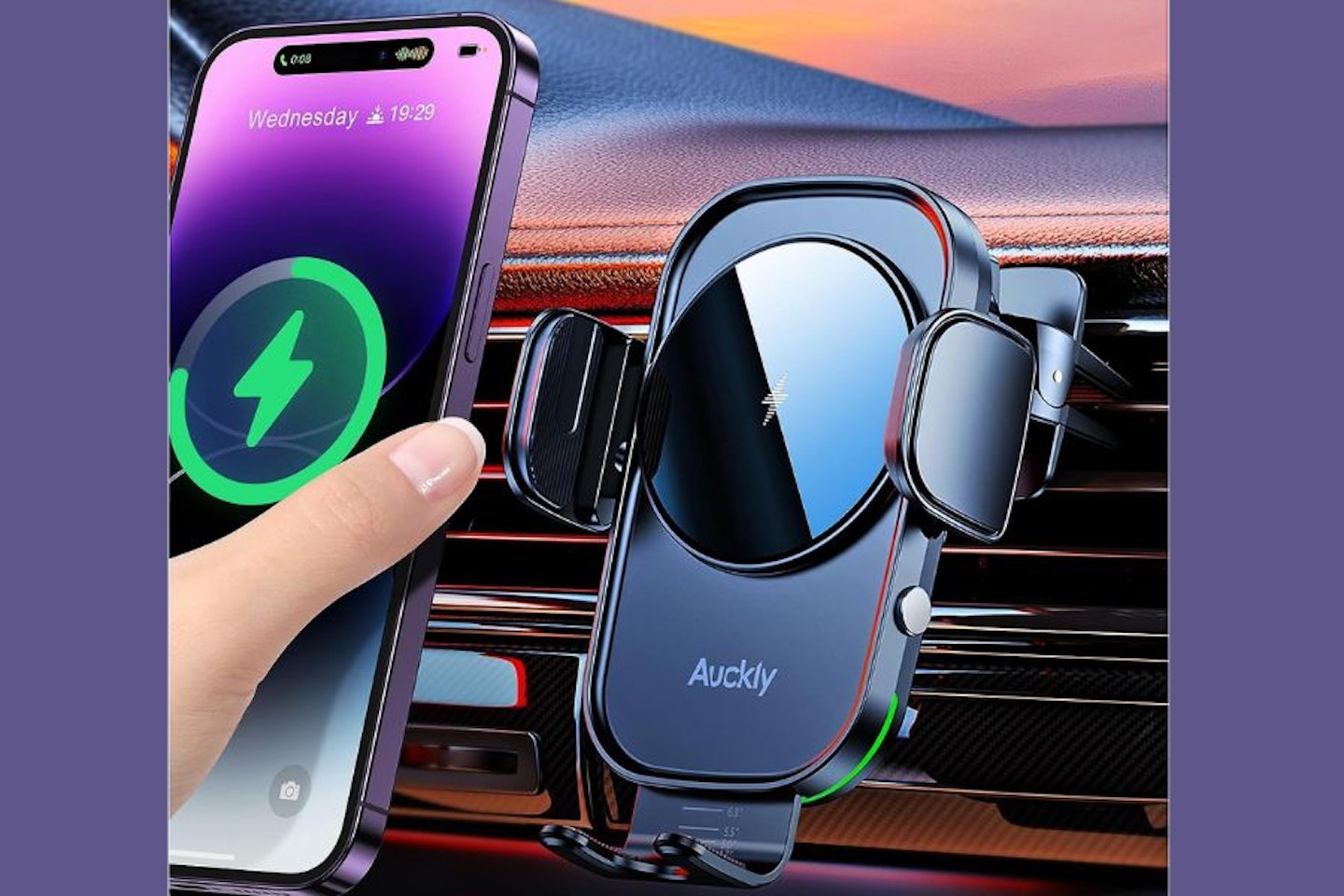 Via Auckly
Description
Auckly is a relative newcomer to the world of tech, and they offer a slightly clever version of a
Pros
Auto clamping feature is neat
Compatible for a decent range of phones
Cons
Quality won't be as on-par as others
Best mid-range wireless phone charger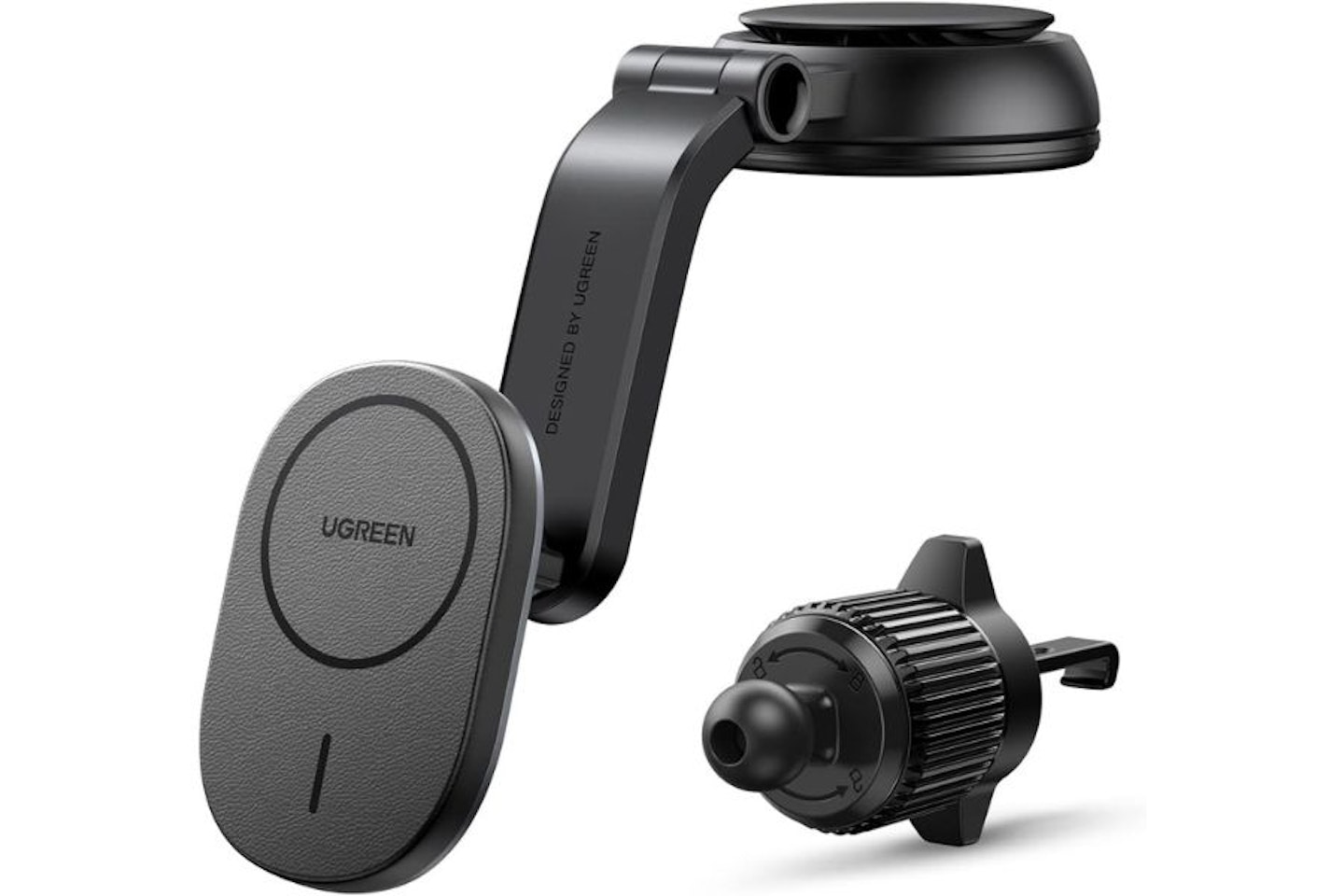 Via UGREEN
Description
Capable of 1100g worth of magnetic suction, this phone mount charger is a useful and great quality
Pros
Great quality item
Swivels and locks in place
Cons
Not compatible for iPhones pre-12
What you need to know about wireless car phone chargers
Does my phone support wireless charging?
Most modern smartphones (2019+) are Qi equipped, meaning they will accept wireless charging. Some older smartphones can be made compatible with a Qi-enabled phone case. It's a safe bet to check with your phone's manufacturer before committing. If you're still running your old Nokia 3320 then I doubt it'll support wireless charging (but the batteries in those things last forever anyhow.)
Why you need a wireless car phone charger?
It's against the law to hold a mobile phone while driving unless you're calling 999 or 112 in an emergency. Otherwise, holding your phone while driving will result in an automatic £200 fine and six penalty points. In some instances, it can be as much as £1000 and a ban from driving.
With a phone holder, you're legally able to use hands-free controls like Siri, Google Assistant, or a Bluetooth headset. Provided you don't hold it, you're allowed to use it, which is why a phone holder is such a good idea.
Ryan Gilmore is the Deputy Autos and Tools Editor for CAR, specialising in car cleaning and hand tools. With an MA in Automotive Journalism, when he's not testing buckets he can be found looking at old Porsches.
For verdicts, scoops, news and analysis from the team , delivered direct to your inbox, subscribe to the CAR newsletter.
You can enjoy CAR in its traditional print format, or one of the swelling number of digital editions, optimised for Apple iPhones, Android devices, iPads, tablets and desktop computers.