Where fabric roof bags are a cheaper alternative to solid roof boxes, snow socks have a similar relationship with snow chains. In this article, we take a look at snow socks and see if they're a worthwhile alternative.
What are snow socks?
Snow socks are made from fabric or textile and wrap over a car wheel kind of like a shower cap on your head. The idea is the same as snow chains: to improve grip on snow and ice-covered roads.
To fit a snow sock, you simply pull it over the wheel, beginning with the side facing into the wheel arch. As is the case with snow chains, you then need to drive forward a little to rotate the wheel enough to fit the snow socks fully. Unlike many snow chains, snow socks don't need further adjustment. Snow socks are fitted to a car's driving wheels (front wheels for four wheel drive cars).
Snow socks vs snow chains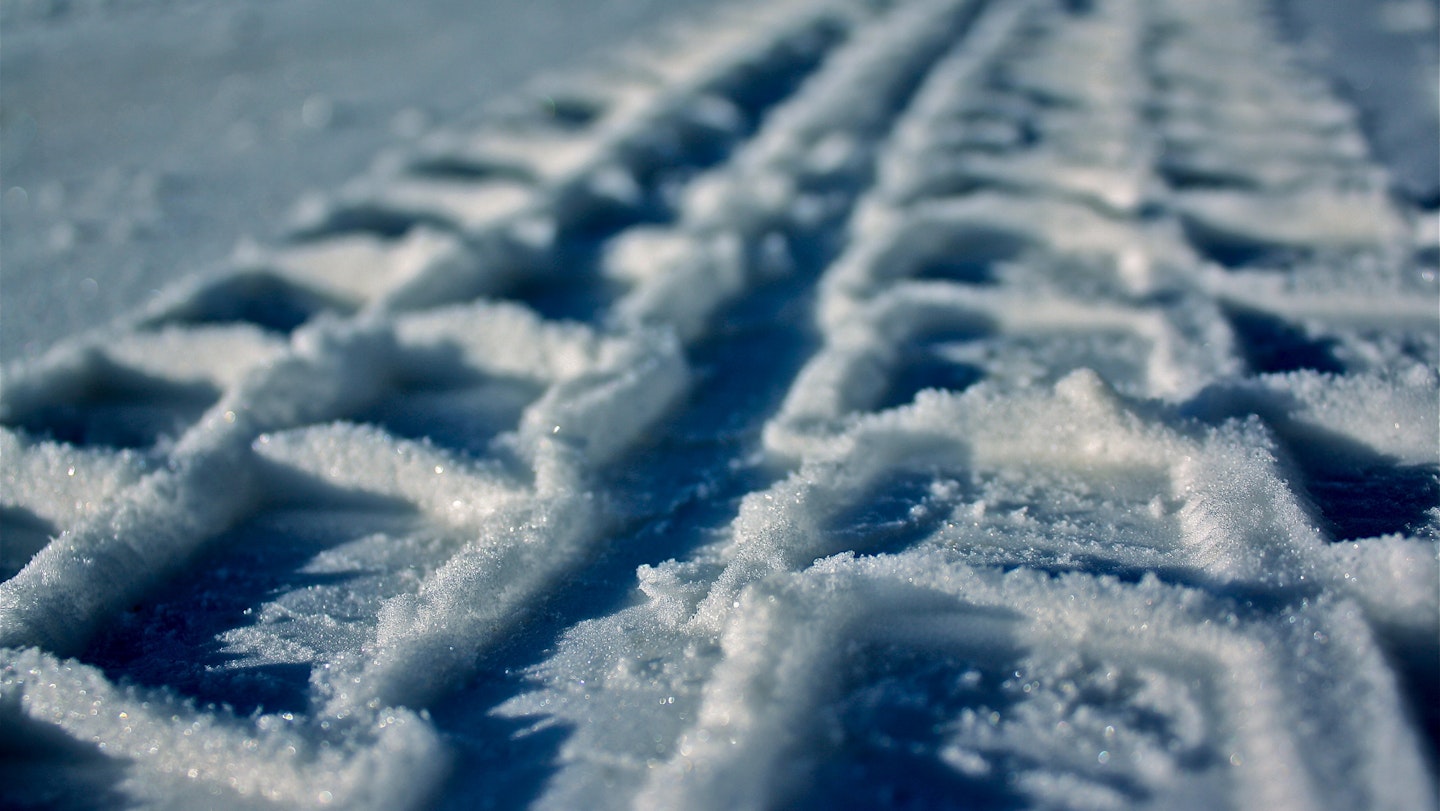 Ultimately, snow socks are not as effective as snow chains. Given that it is fabric against metal, this is not entirely surprising. As such, countries that require chains to be carried in winter in certain regions do not render snow socks as an approved alternative. But there are upsides.
Snow socks pack away into a more compact bundle than snow chains and they are much lighter too. When it comes to fitting snow socks, users will be pleasantly surprised at how simple the process is compared to finger-pinching snow chains.
Some performance cars aren't able to be fitted with snow chains because their tyres are too wide and the gap in the wheel arch is too small. Snow socks are much thinner than snow chains and can fit performance cars if you can find the correct size.
Therefore, snow socks are, in theory at least, easy-to-fit liners that improve grip on wintery back roads when needed. The UK does not get much snow and the traits of snow socks certainly make more sense here compared to snow chains.
Driving with snow socks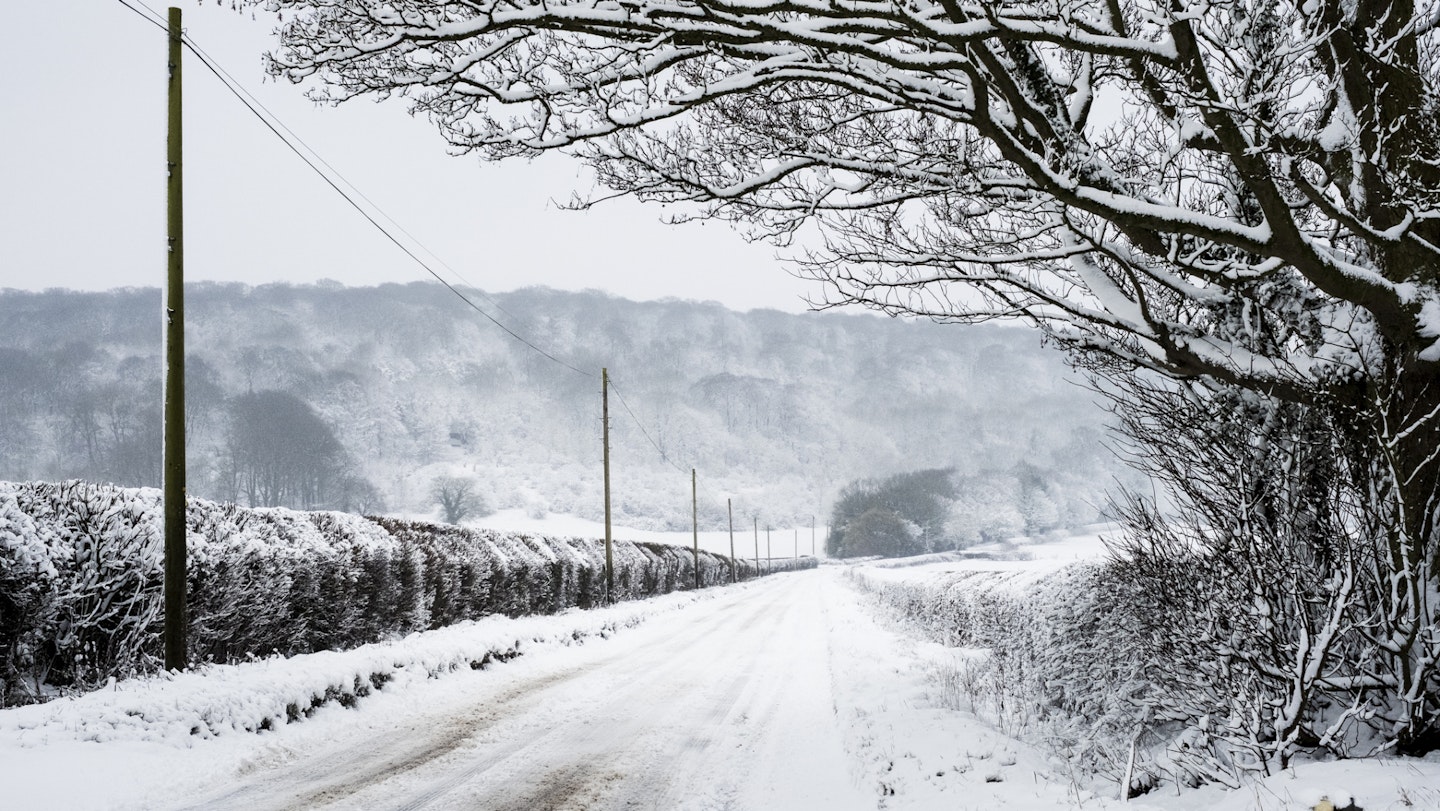 While not approved alternatives to snow chains in countries that require snow chains on certain roads, snow socks are perfectly legal for use in the UK.
The principles of driving with snow socks are similar to those of snow chains. Snow socks should only be used to icy or snow-covered roads and should be removed as soon as the road surface is clear otherwise the snow socks will wear out in a jiffy.
As with snow chains, you need to drive slowly (no more than 25mph) and smoothly when using snow socks. The car won't respond as quickly as it would on a dry road.
Environmental issues
It's important that we point out snow socks are not very eco-friendly. Snow socks are made from environmentally harmful synthetic materials, usually polypropylene, which get released into the environment in small particles as the snow socks wear away against snow and ice.
The best snow socks
While not as effective as snow chains, snow socks have a lot of plus points that make them good for emergency use in the UK. Which ones are best? We recommend our favourites below.
Description
These snow socks strike a good balance between effectiveness and value, with the latter being one
Unlike other snow socks, these have straps to make fitting easier. The design is quite clever too. The fabric pulls itself against the tyre, sort of like the self-tensioning system that some more expensive snow chains have, and creates folds in the fabric to improve traction.
Description
Although bearing a simpler design than the Silknet snow socks, these have a fantastic and grippy
The only downside here is the price. While very effective compared to other snow socks, the cost puts them in competition with some snow chains.
Description
The Goodyear snow socks are great value and come in five sizes ranging from Small to XXL. Each
However, they aren't quite as grippy as the snow socks above.
Winter tyres
While snow chains and snow socks are handy in emergencies, they absolutely cannot be used on any surface other than ice or snow. Though the most expensive option, we recommend winter tyres over snow socks or chains for UK winters because they are far more versatile.
Winter tyres can be used beyond snow and ice, they work well on wet and dry roads too. Winter tyres are in their element in temperatures below 7 degrees Celsius. If you have the budget and storage capacity for them, you will find winter tyres much more useful in the UK than snow socks or snow chains.
We have a guide on winter tyres and the best tested, which you can read about here.
Read next:
For verdicts, scoops, news and analysis from the team , delivered direct to your inbox, subscribe to the CAR newsletter.
You can enjoy CAR in its traditional print format, or one of the swelling number of digital editions, optimised for Apple iPhones, Android devices, iPads, tablets and desktop computers.