Autoglym Professional has announced Instant Ceramic Coating, a new product that offers three months of protection and a deep, glossy shine.
Although not technically ceramic coating, it provides ceramic-like protection thanks to a hybrid polymer-resin construction. And unlike ceramic coating, this spray will be quicker to apply because the bonding process is a lot quicker.
And while spray-on ceramic coatings are often seen as a quick top-up, this spray should offer nearly the same protection as a proper ceramic coating.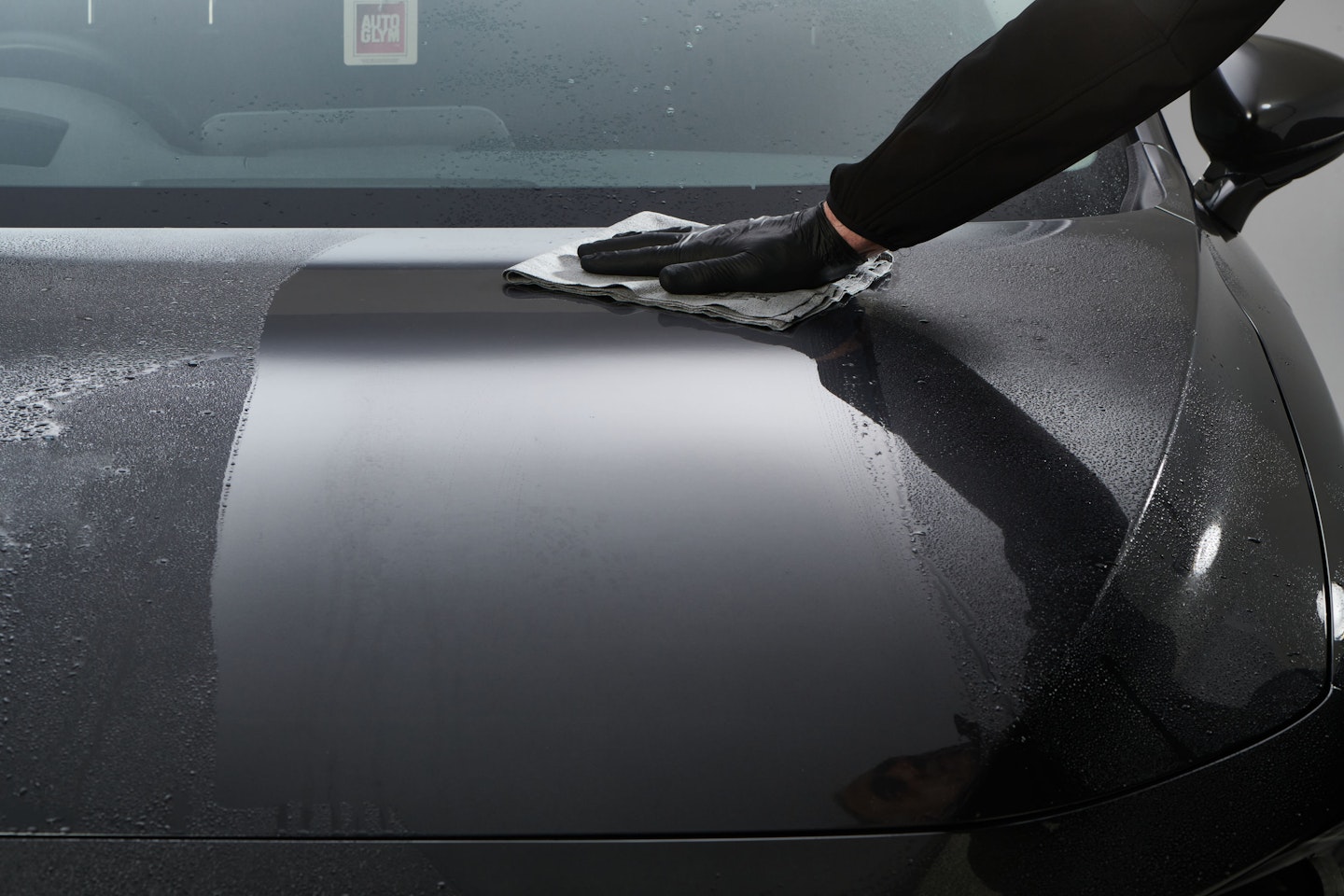 Autoglym claims that the Instant Ceramic Coating will offer three months of durable hydrophobic protection and a very clear, very deep shine.
The coating can even be applied in less than ideal weather conditions, including rainfall. So now there's no excuse not to protect your car's paintwork.
We can't wait to properly test this product soon, so watch this space for a review. Until then, we've chosen some of our current ceramic coating favourites.
Description
Avoid having to set aside time to separately ceramic coat your car with this. Some manufacturers
Description
Spray-on ceramic coating isn't as powerful as a proper ceramic coating but if you're in a hurry
What is ceramic coating?
Ceramic may sound incredibly fragile if you've ever dropped a plate but coating your car in a ceramic coating creates an incredibly hard invisible layer that'll keep your paintwork in pristine condition. For protection, nothing much comes close.
It is a liquid silicon dioxide (SiO2) polymer, also known to you and me as silica. Adding this to your car's bodywork creates a toughened layer of protection, much like a very powerful wax.
Proper ceramic coating requires a baking-in stage where the car cannot be exposed to direct sunlight or rain for a couple of hours, meaning it's best left to the professionals. Sprays and liquid ceramic coating are a lot easier to apply but will not last as long.
It isn't some impenetrable armour however, it'll help stop contaminants building up on your car and small scratches and blemishes appearing, but it won't stop stone chips or a ding from another car.
READ NEXT: