"You know it's apparently lucky," has undoubtedly been said to you if you've had the misfortune to have bird droppings land on you, and talking from experience it doesn't feel very lucky. At best it lands on your clothes and you need to wash them when you get home. Worst case scenario is that it lands in your hair or on your skin and you need a scrub as thorough as someone who has recently visited Chernobyl. It's not just bird poo you need to clean off your car, though - CAR has a whole list, which we consider to be the best car cleaning products.
The same can be said for your car. At best it lands on the windscreen and you can cut through it with some screenwash to avoid you looking at bird dung. If it lands on your paintwork, however, then it's a race to get it off as soon as possible because nothing ruins a car's paintwork quicker than bird poo. Once it's off you might want to give your car a full clean, we've rounded up the best all-purpose cleaners car cleaners.
The best bird dropping removers at a glance:
Editor's pick: Supaguard Bird and Bug Remover - buy from Amazon
Best bird dropping wipes: Autoglym Bird Dropping Removal Wipes - buy from Amazon
Best value bird poo remover: Greased Lightning Bug Buster - buy from Amazon
We've recommended a selection of the best bird-dropping removers on the market, perfect for when you leave your car parked under a tree and a bird uses your bonnet for a number two.
The best bird dropping removers
Description
Wiping away bird droppings couldn't get much simpler. Simply spray the disgusting culprit, wait
Pros
Easy to use
Very effective
Comes with microfibre cloth
Cons
500ml can be chewed through quickly
Best bird poo removal wipes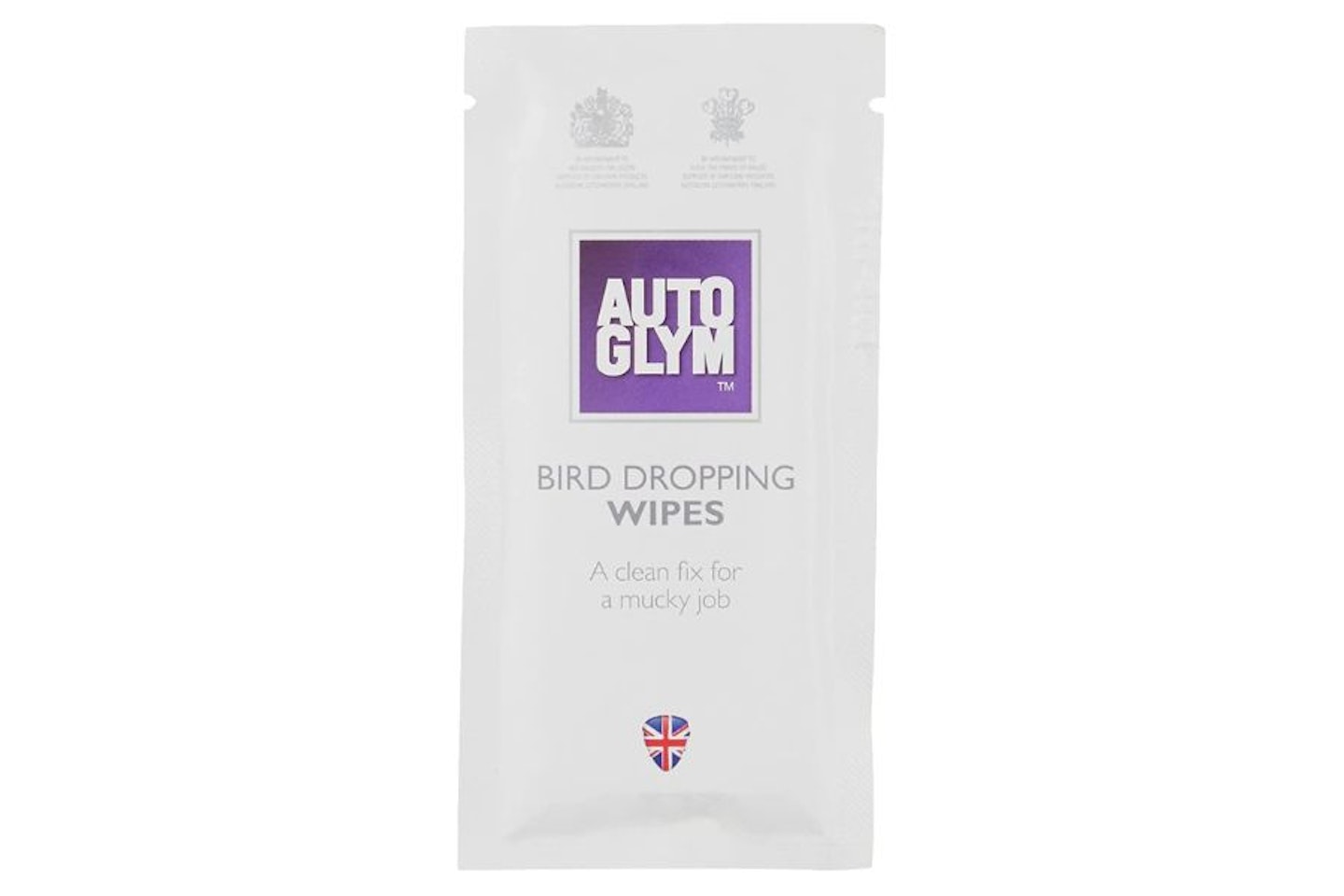 Via Autoglym
Description
This pack of 10 wipes are the ideal way to remove bird droppings with ease. Simply place the wipe
Pros
Perfect for use on the go
Good value for money
Cons
Wipes aren't the most eco-friendly option
No good on hardened poo
The best bird dropping spray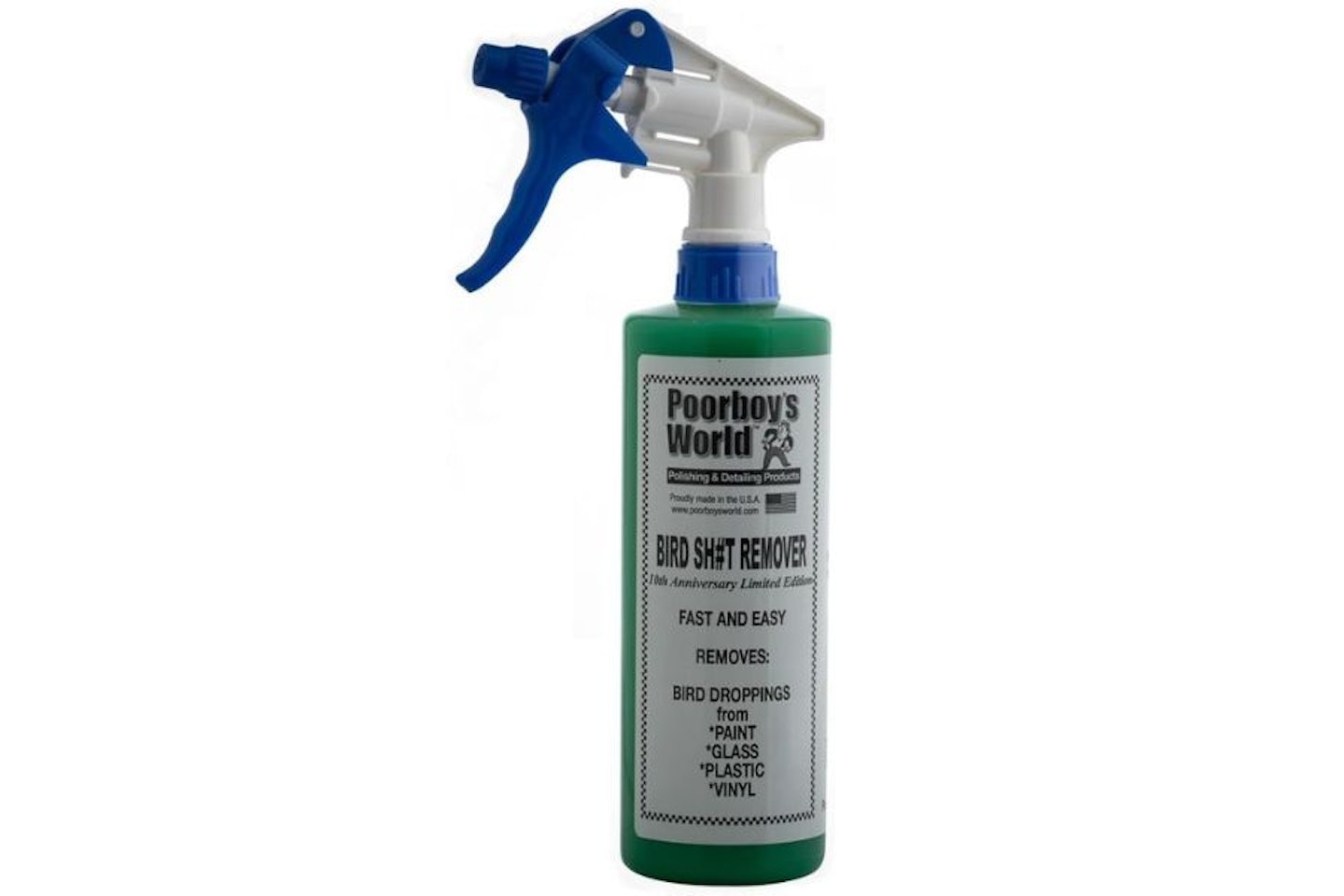 Via Poorboys
Description
If wipes aren't what you're after, or you're needing to dislodge a particularly hardened
Pros
Powerful on all types of poo
Cons
You need a microfibre cloth
The best eco-friendly bird poo remover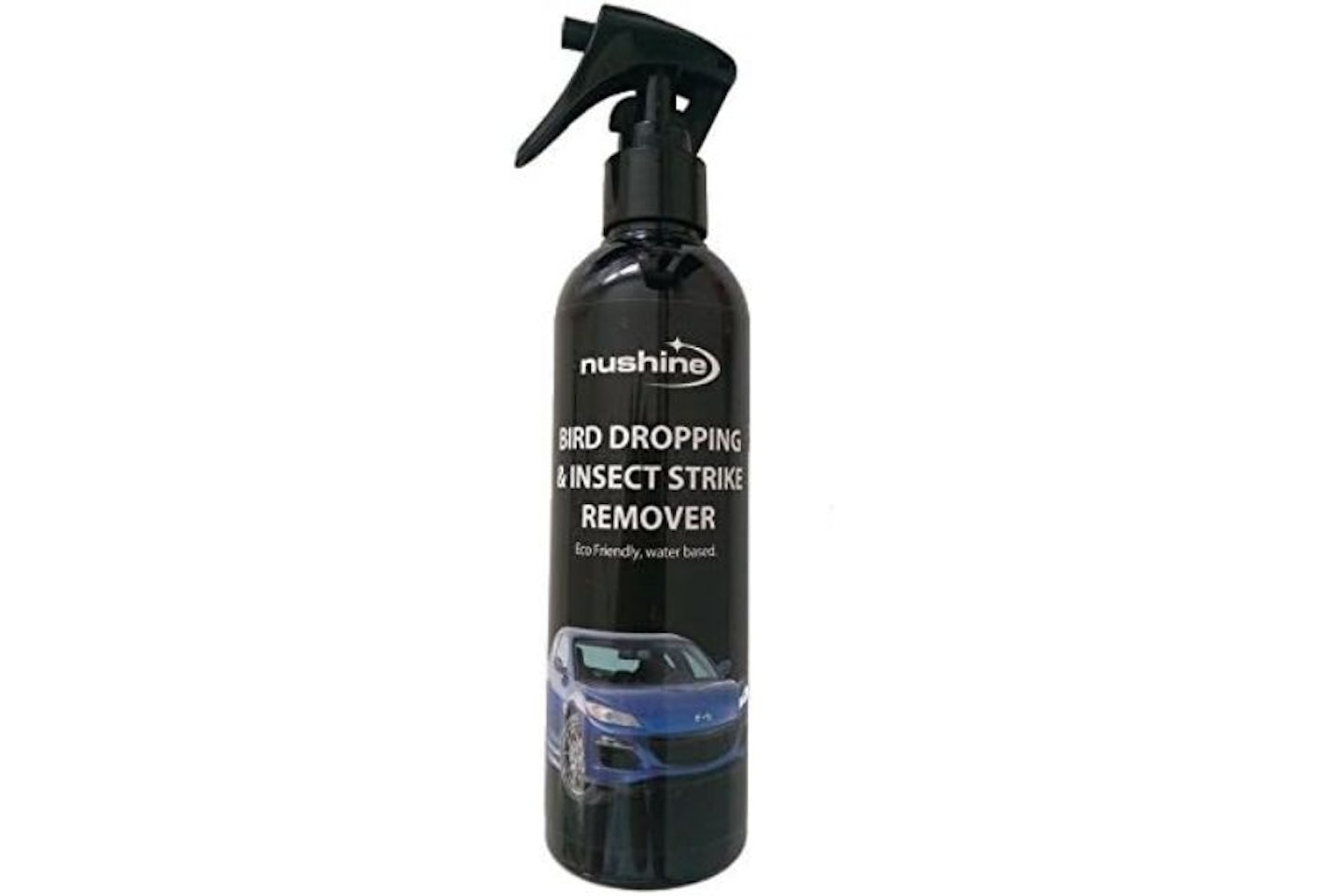 Via Nunshine
Description
If you're wanting to be more eco-minded then a water-based, solvent-free option is the best bet.
Pros
Designed for all types of poo
Eco-friendly formula
Cons
You need a microfibre cloth
The best bird poo remover for other contaminants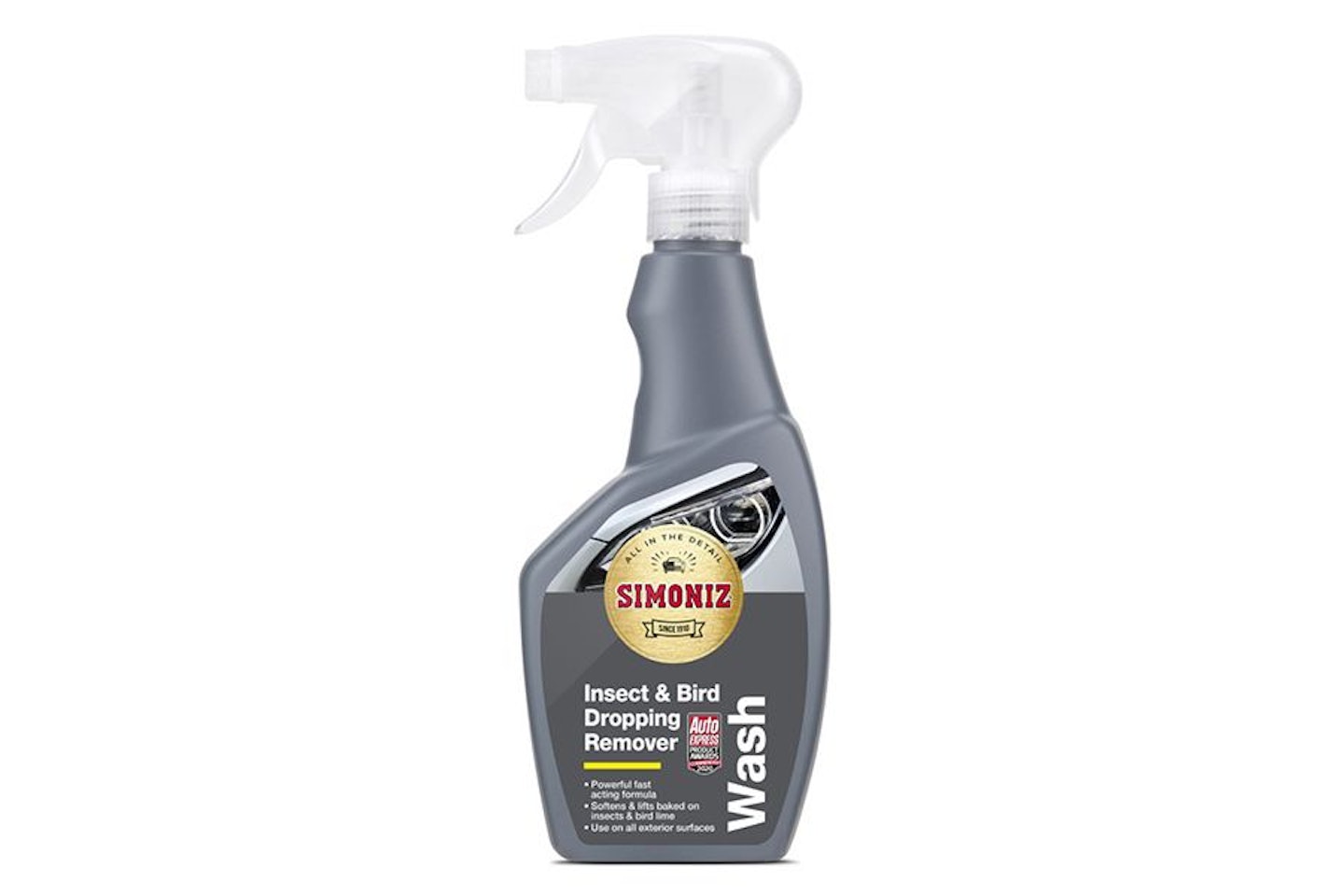 Via Simoniz
Description
It's not just birds who do a doo-doo on your car, insects can do just as much as birds can, and if
Pros
Cleans spider poo too
Contains Active Ingredients
Best value bird poo remover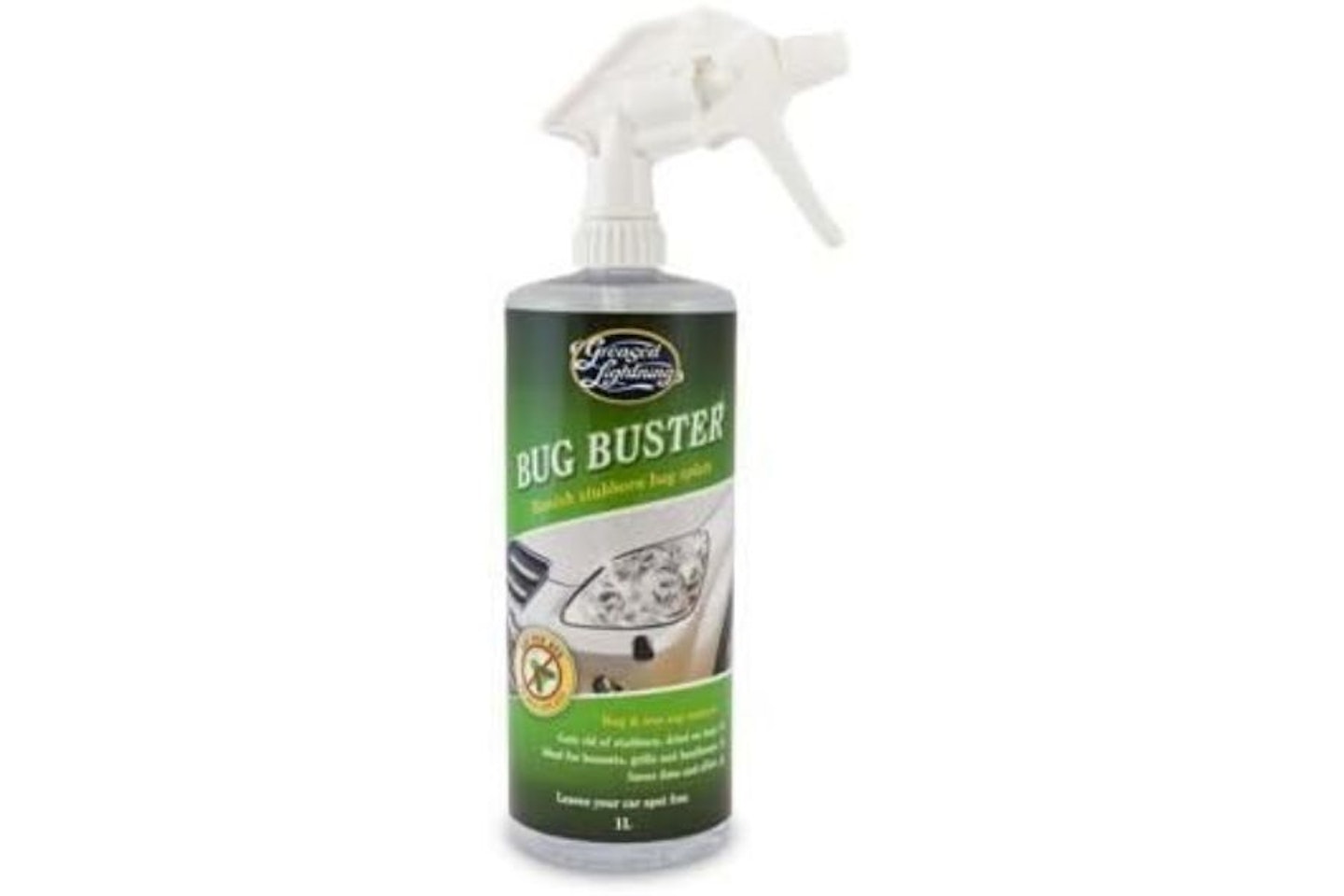 Via Greased Lightning
Description
It's easy to chew through 500ml of bird poo remover, especially if you've parked under a cherry
Pros
Great value
Big one-litre bottle
Cons
Trigger isn't terribly ergonomic
Best large bird dropping wipes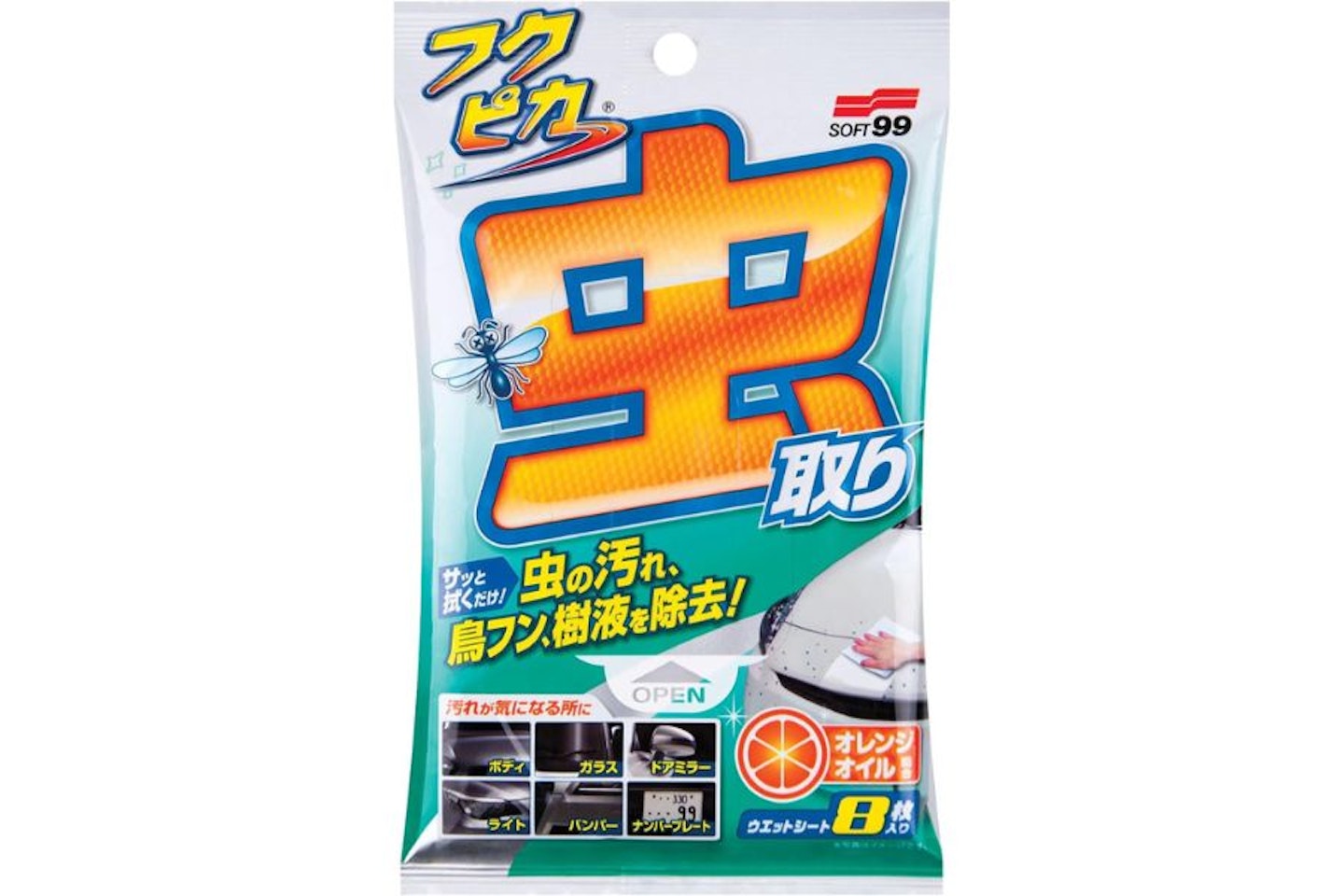 Via Soft99
Description
Offering eight wipes in a pack and designed to tackle dead insects as well as bird droppings, this
Pros
Nice big wipes for cleaning big messes
Environmentally designed
Cons
Only eight wipes in a pack
Bird dropping removers FAQs:
How do I remove bird excrement from my car?
The key to removing bird faeces is to do it as quickly as possible. Fresh poo is easier to clean up and shouldn't cause any major paint issues. The longer it's there, the greater chance you'll be left with a permanent stain. After you've dealt with the bird droppings, you won't have to spend too much cash on a cleaning kit to keep your car looking fresh. All bird dropping removers work differently so it's best to read the instructions before spraying or wiping away. What you should always do however is be careful with how much elbow grease you apply when removing the bird leavings, older defecations can scratch the paintwork if you're too rough in your removal.
Why is bird poo so damaging to paintwork?
A lot of science has been done to determine what actually causes bird droppings to damage your car's paint. For years, acidity was to blame but Autoglym has debunked this. Instead, evidence suggests that the damage is done by the paint lacquer contracting and moulding to the shape of the dropping.
How can I prevent my car from being covered in dirt poop?
Especially after you've just washed your car properly using a mitt, it's a bit of a lottery as to whether your car will become the next target for a bird's toilet habits. But there are certain things you can do to prevent it as much as possible. If you've ever been to a pub car park, there will inevitably be an abandoned car parked under a tree that appears to have been repainted by the birds. For this reason, try and avoid parking your car directly under trees, especially during summer. Also, keeping your car in a garage or under a carport will stop birds from targeting your car as much as possible.
Ryan Gilmore is the Deputy Autos and Tools Editor for CAR, specialising in car cleaning and hand tools. With an MA in Automotive Journalism, when he's not testing buckets he can be found looking at old Porsches.
For verdicts, scoops, news and analysis from the team , delivered direct to your inbox, subscribe to the CAR newsletter.
You can enjoy CAR in its traditional print format, or one of the swelling number of digital editions, optimised for Apple iPhones, Android devices, iPads, tablets and desktop computers.