Headlight technology has come a long way in the last few years. From the halogen bulbs of old, there are now LEDs, HIDs and even lasers being used on posh Audis. All of these lights are more powerful than conventional headlights and use less power to run and look cooler. In short, they sound like a no-brainer upgrade for almost any car.
Problem is, cars that were not fitted with such headlights from the factory are not legally allowed to be retrofitted with LED bulbs. For more information on why we've got an article on general headlights for your car here.
And as cars that come with LED lights as standard will require a dealer to replace the bulbs, it means these bulbs can only be used in special circumstances.
LED headlight bulbs therefore can only be used on racetracks and off-road. So, if you own a track car you won't be using on the road or a mud-plugging 4x4 and are wanting to upgrade your bulbs, we have the perfect options for you.
Why aren't they road legal?
The reason you can't retrofit LED headlights to a car is that there is no legislation to regulate or test these bulbs. Current legislation tests the filament that an LED light lacks meaning it isn't covered. And as all bulbs require a British Standard mark to be legal, they are illegal to fit into your car. And because they're brighter, it's easier for them to dazzle other drivers if they aren't adjusted correctly.
What you need to know about H7 LED headlights:
The best H7 LED headlights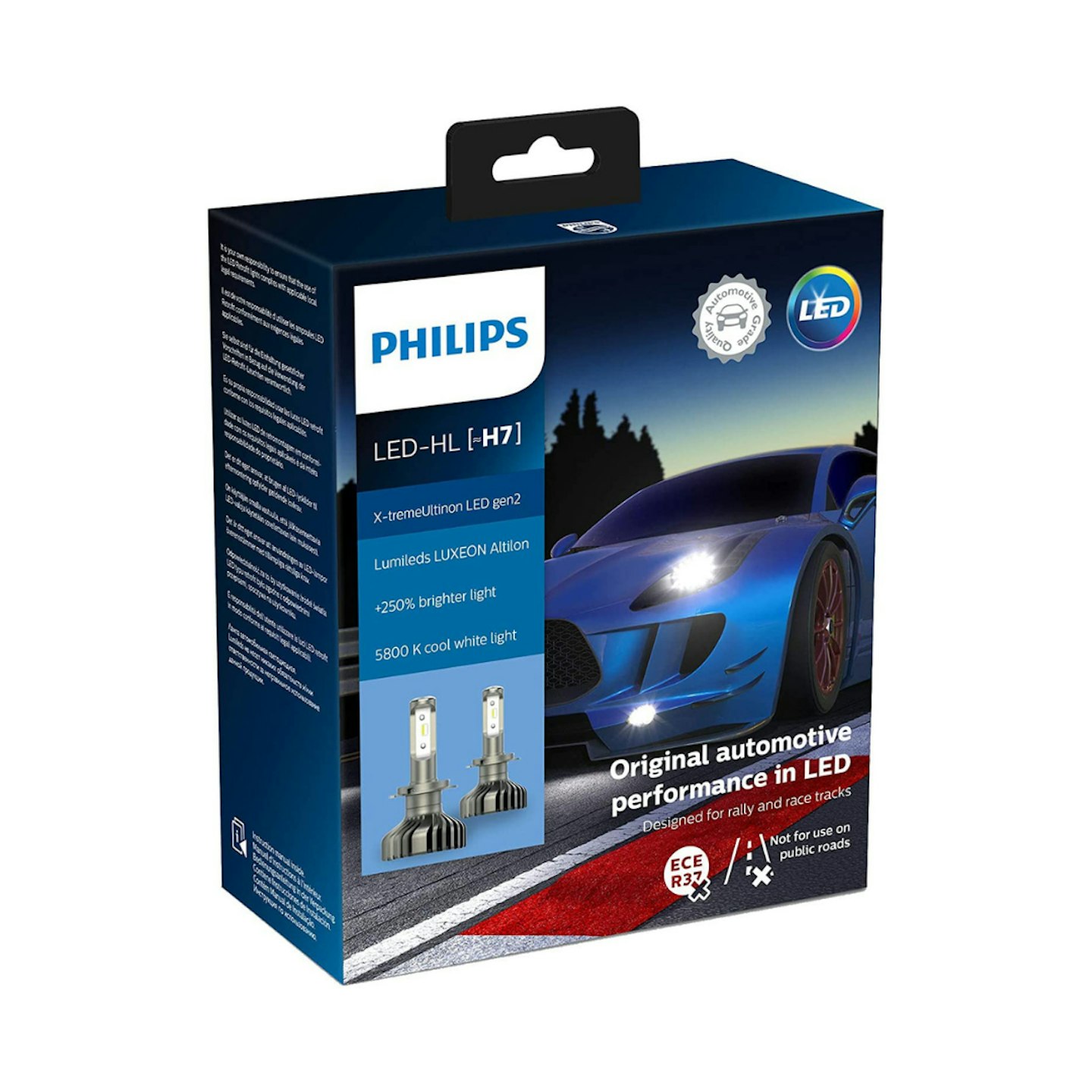 1 of 5
Philips Automotive Lighting X-tremeUltinon LED Car Headlight Bulb
Philips Automotive produce some really powerful headlights and these H7 LED bulbs are amazing if you're wanting to upgrade what you can see. They're incredibly powerful and have a lifespan of up to 12 years. Pros: Fantastic lighting quality Cons: Expensive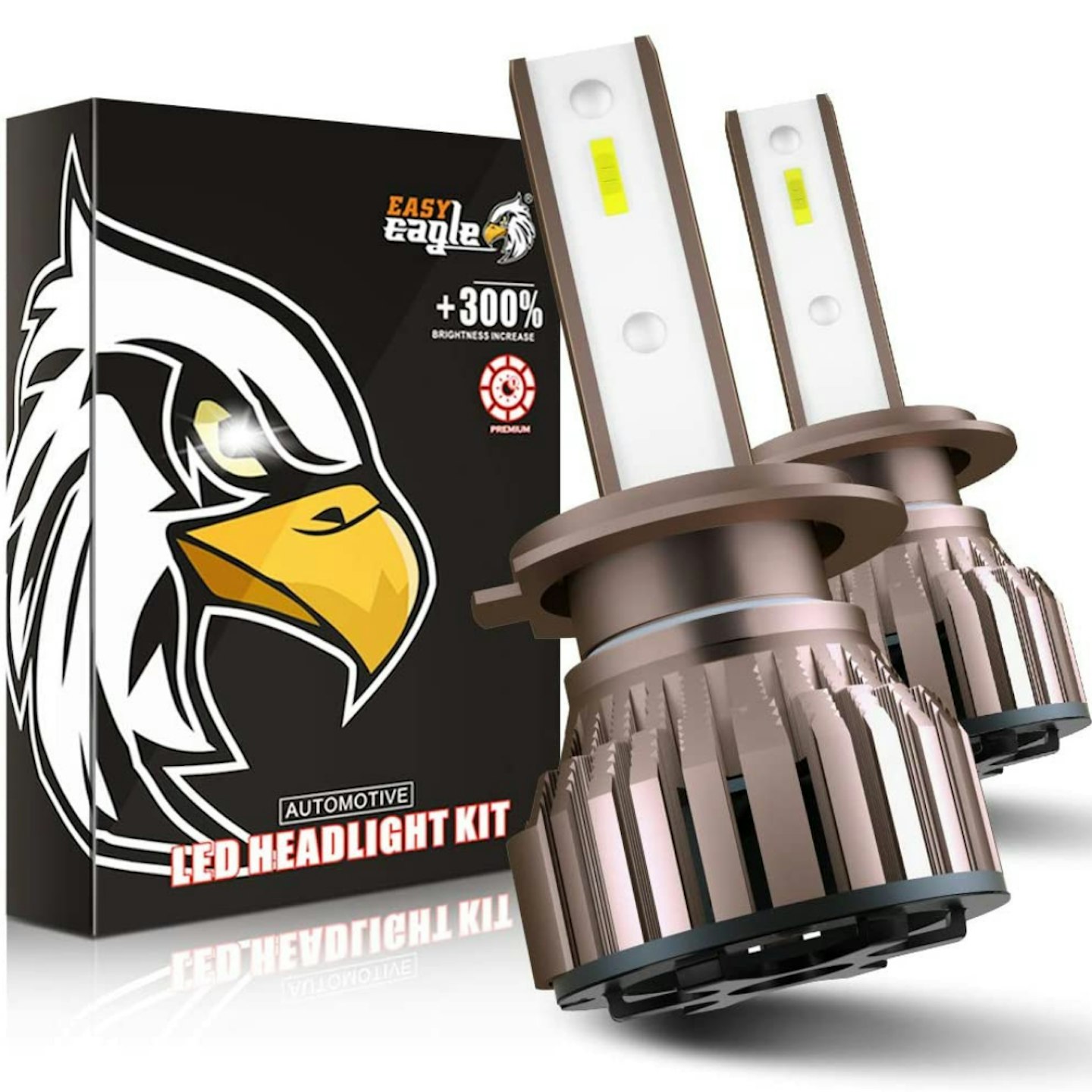 2 of 5
EASY EAGLE H7 LED Headlight Bulbs
Easy Eagle produces some good headlight bulbs if you're shopping on a budget. These H7 LED bulbs are good even if they won't be as powerful as more premium options. They do feature a mini-fan to keep them cool in use. Pros: Good value for money Cons: Not as powerful as others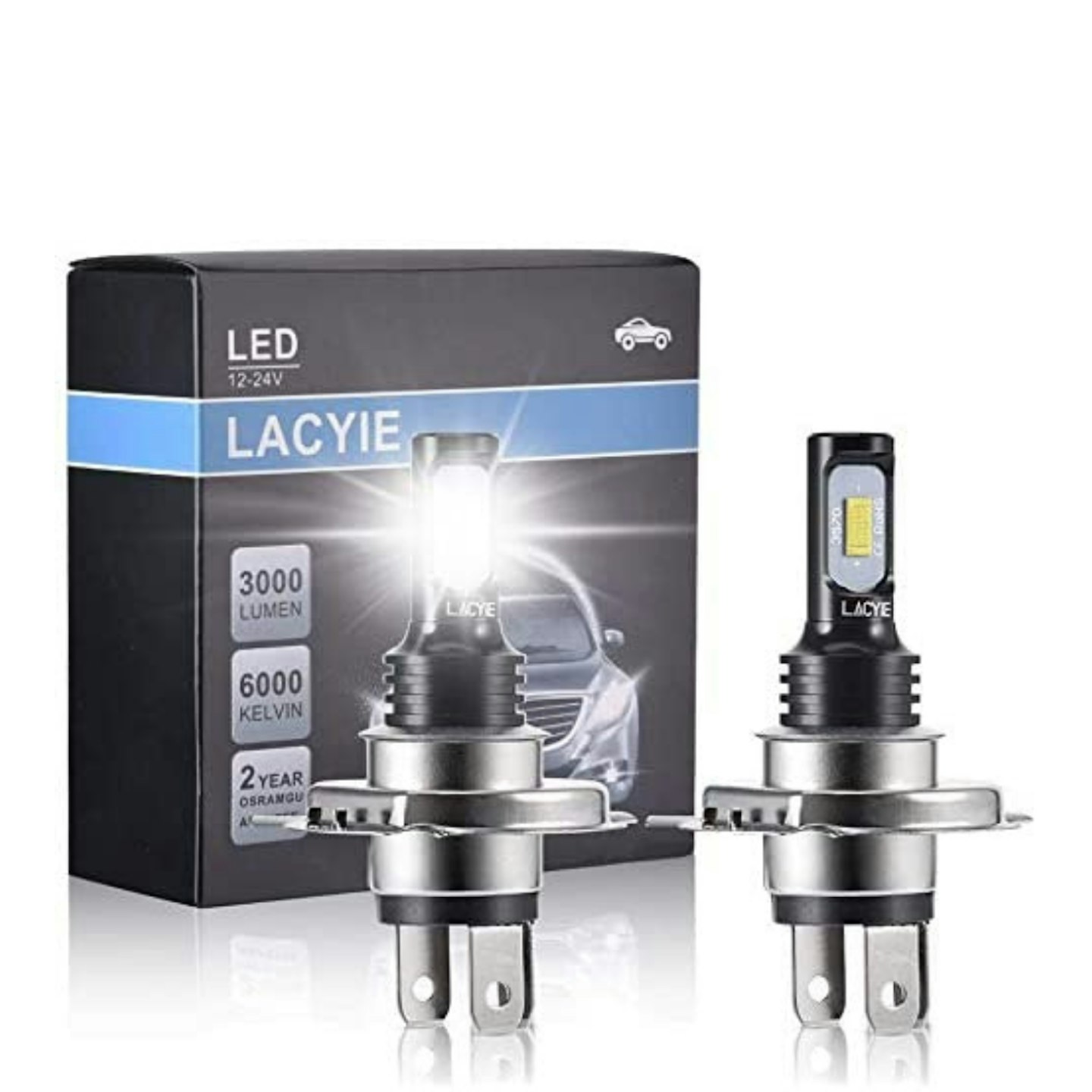 3 of 5
Lacyie 60W 6000K LED Car Headlight Conversion Kit
Save money and get brighter fog lights with these H7 bulbs from Lacyie. Easy to install, these fog light bulbs are incredibly efficient once installed and will help deliver better lighting when visibility is reduced. Pros: Upgrade your fog lights Cons: They won't be used much
4 of 5
ELCM H7 LED Headlight Bulbs
A simple and durable option from ELCM, these bulbs will be effective for off-roading. Made to be resistant to both frost and water these bulbs will be effective in even the bitterest of British winters. These LED bulbs produce a bright white light. Pros: Durable Cons: Not the most powerful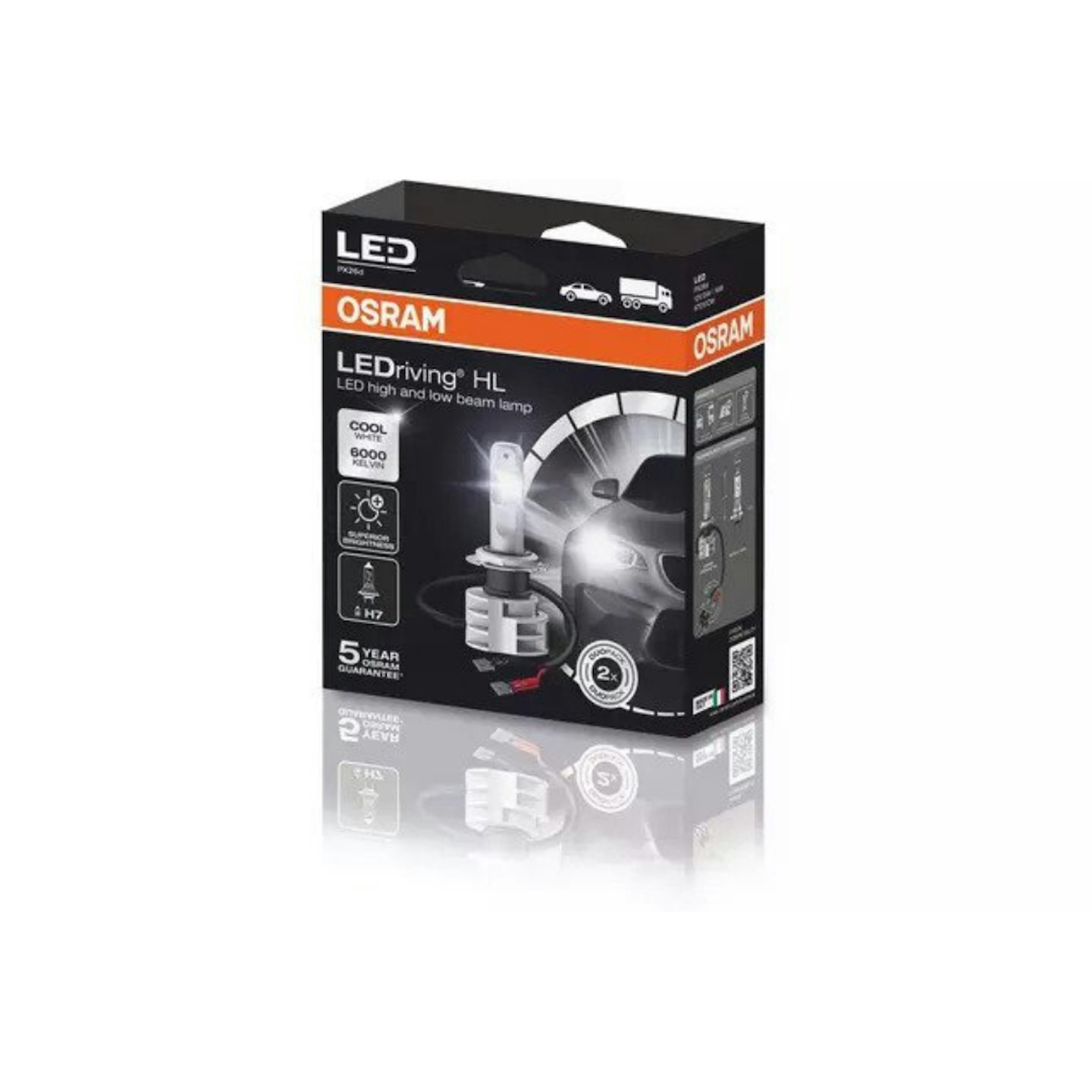 5 of 5
LEDriving Gen2 H7 LED Bulbs Twin Pack
A pricy but top-quality choice, this set of H7 LED lightbulbs will give you up to 5000 hours of light before needing replacing. They also produce a bright white colour making them ideal for night-time racing. Pros: Excellent visibility Cons: Expensive
Related: The best 5W30 engine oil
What does H7 mean?
Headlight bulbs come in different styles depending on what they do. H7 simply means these bulbs are single filament units with two prongs on the back.
Related: The best mirror dash cams | The best portable battery chargers
How do I fit a H7 bulb to my car?
Obviously, every car is different and there will be some variation in how to add the lightbulb but here is a general guide to how to replace your bulbs. Always check your car's handbook first, however.
One: Make sure your car is turned off before you lift the bonnet.
Two: Locate where the headlights are (it should be fairly obvious) and find where the bulbs are.
Three: Disconnect the three wires in the back of the bulb. These may be held on with clips, screw caps or a small catch. It is then a case of undoing the locking mechanism to retrieve the old bulb.
Four: Insert the new bulb and reattach the wires. Halfords recommend wearing gloves to avoid the oil on your skin from damaging the bulb. Make sure the bulb is properly aligned and you should be good to go.
Five: Some cars are more complex than others to work on (accessing the headlights on the second-generation Renault Megane required you to remove the entire front bumper for example).
For verdicts, scoops, news and analysis from the team, delivered direct to your inbox, subscribe to the CAR newsletter.
You can enjoy CAR in its traditional print format, or one of the swelling numbers of digital editions, optimised for Apple iPhones, Android devices, iPads, tablets and desktop computers.