Keeping the fuel injection system clean from any build-up of carbon blockages is essential for the longevity of a petrol engine. One of the simplest ways you can keep an engine healthy is by filling the fuel tank with petrol injector cleaner. You can almost think of it as applying a pressure washer to the internal organs of the engine.
But if you're not clued up on how petrol injector cleaners work. Then don't worry, because it doesn't involve the timely task of taking your engine to bits. In fact, much like with diesel injector cleaners, you don't even have to open the bonnet at all.
It's dead simple. Either before or after you insert the green pump, pour in the petrol injection cleaner and simply drive your car. It works in conjunction with the petrol and cleans up the injectors as the engine does its thing.
The best petrol injector cleaners at a glance:
Editor's pick: Redex Petrol Fuel System Cleaner - buy from Amazon.
Most comprehensive cleaner: Cataclean Fuel and Exhaust Cleaner - buy from Amazon.
Best for restoring MPG: STP Ultra 5 in 1 Petrol System Cleaner - buy from Amazon.
Some cars from the 1970s and 80s run on fairly temperamental fuel injection systems. Regularly cleaning them could help without the need to visit a specialist with a scary bill attached. For such cars, a regular dose of fuel cleaner is just as important as regular oil changes.
The best petrol injector cleaners in detail:
Editor's pick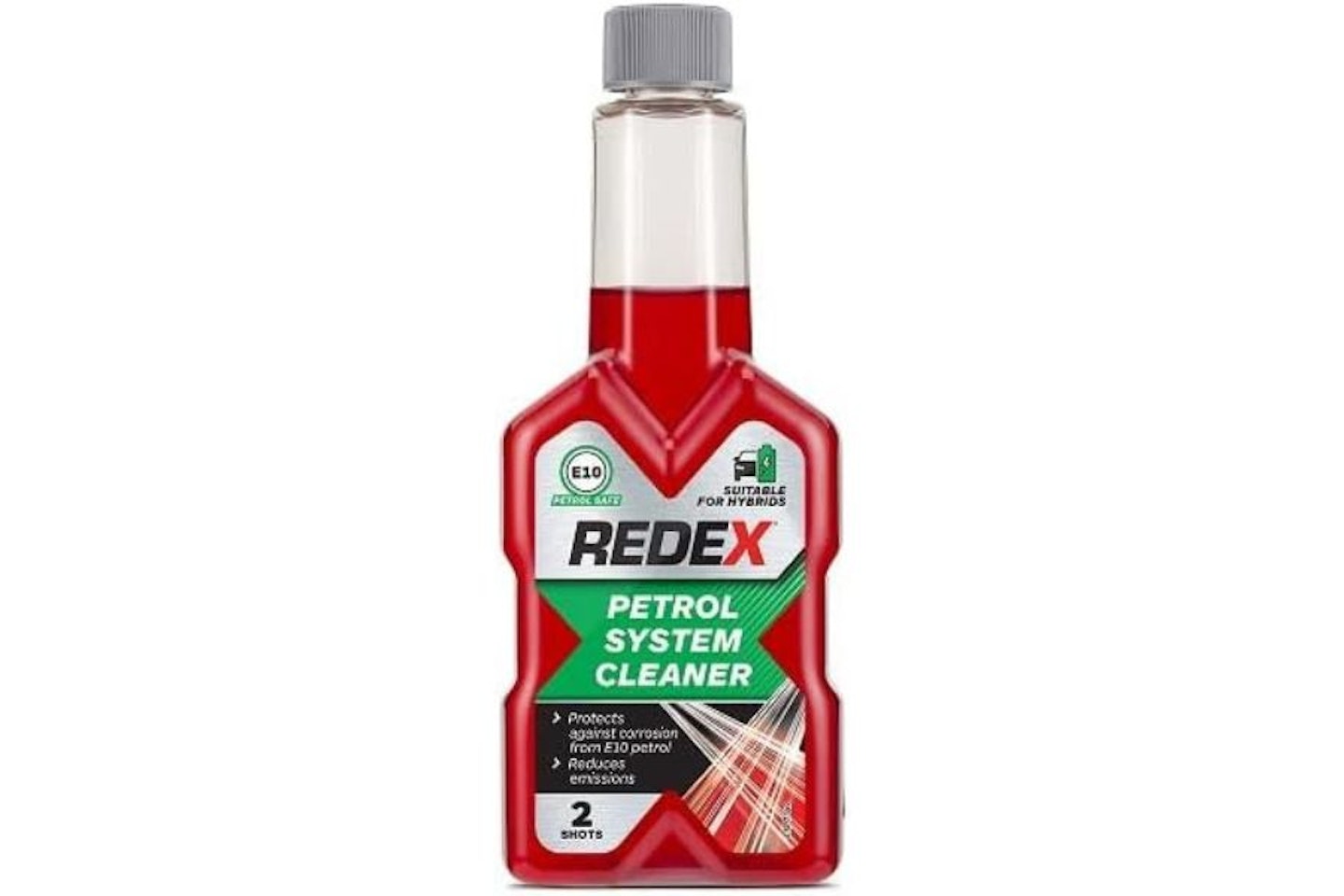 Via Redex
Description
Available in either 250ml or 500ml form, Redex's injector cleaner helps to clear up the deposits
Pros
Very effective in its purpose
Protects corrosion against E10
Cons
250ml bottles are chewed through very quickly
On sale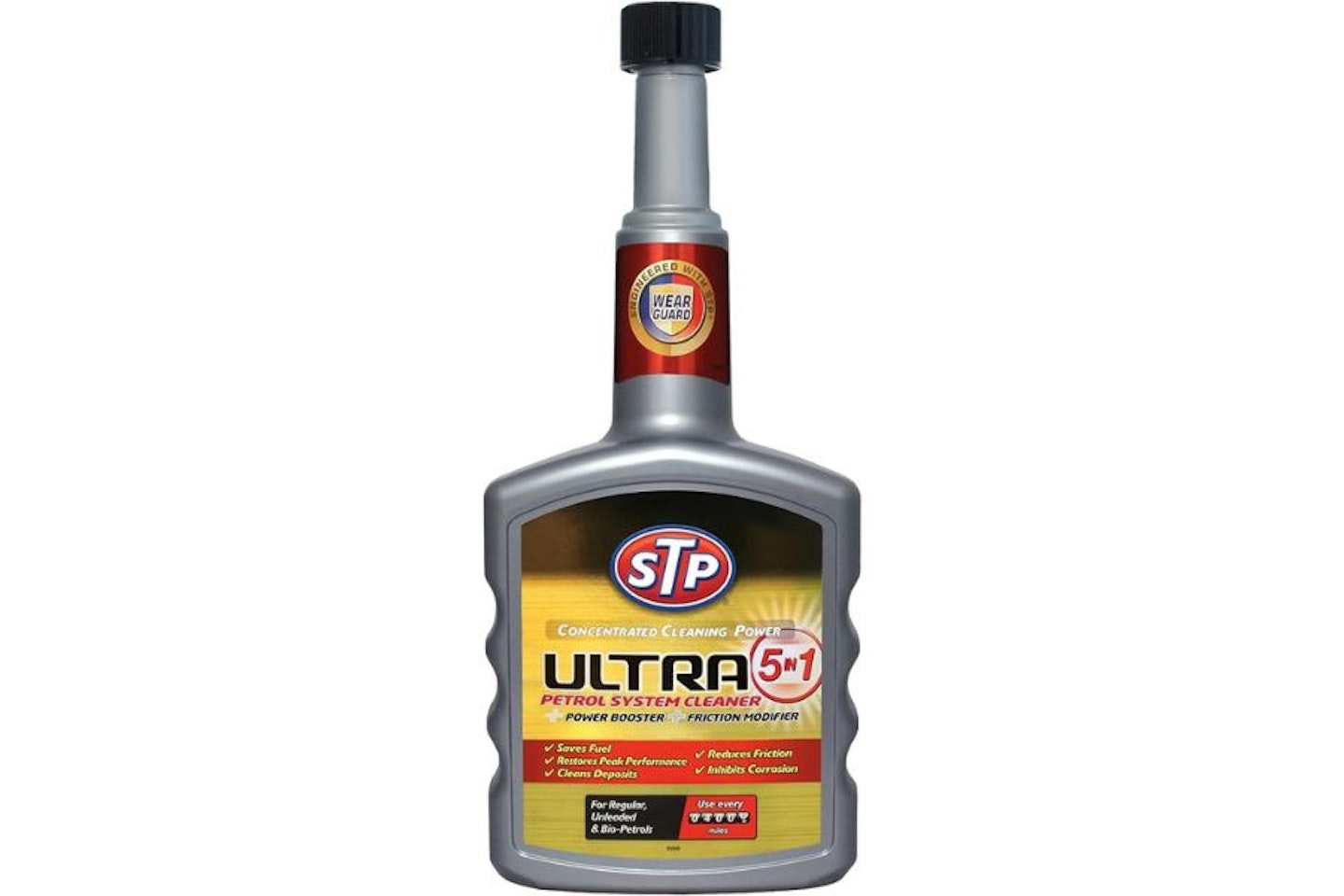 Via STP
Description
Similarly to the Redex cleaner, STP's 5 in 1 petrol injector cleaner is poured in with a dash of
Pros
Very effective injector cleaner
Can help bring back a lot of MPG
Cons
400ml isn't the best capacity on the market
Best simple petrol injector additive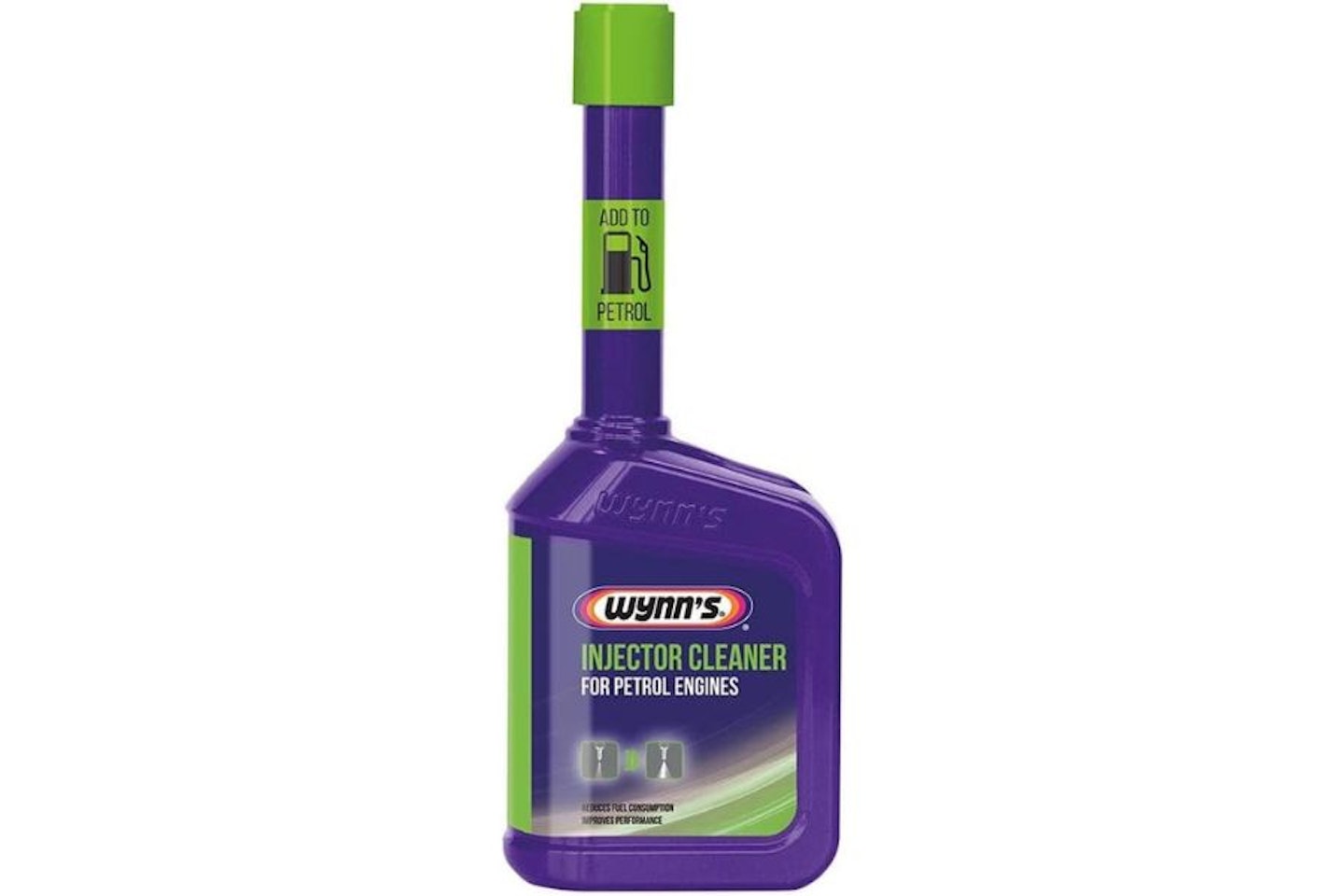 Via Wynn's
Description
Designed to lubricate the fuel system as well as cleaning up the injectors, Wynn's additive can be
Pros
Effective cleaner that helps reduce corrosion and restores power and MPG
Good value for money
Cons
Only comes in a 325ml bottle
Most comprehensive petrol injector cleaner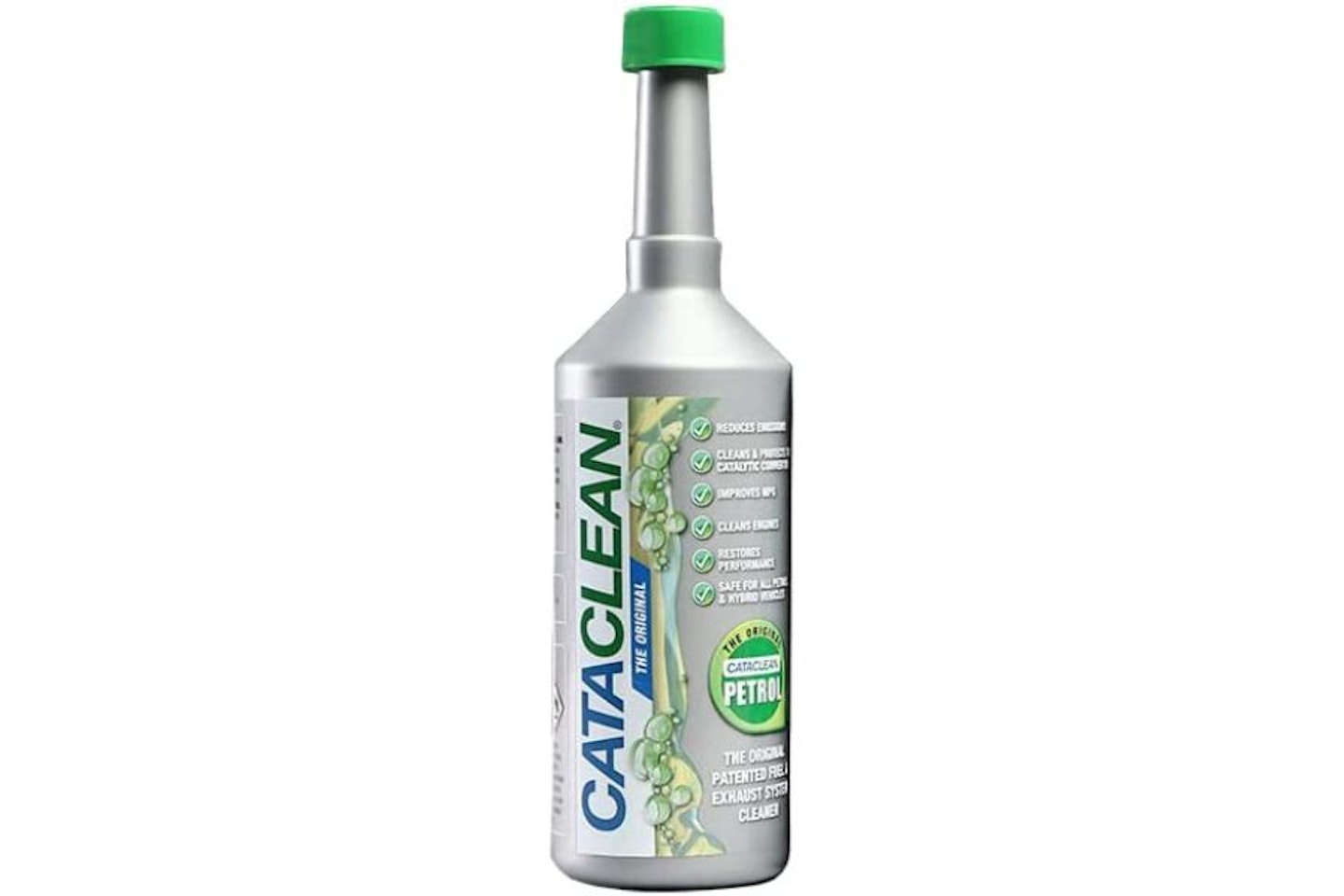 Via Cataclean
Description
On the more specialist side of the spectrum, Cataclean's petrol system cleaner is designed to keep
Pros
Advanced petrol system cleaner with effective results
A general health boost for petrol engines
Cons
Fairly specific usage instructions
Best premium option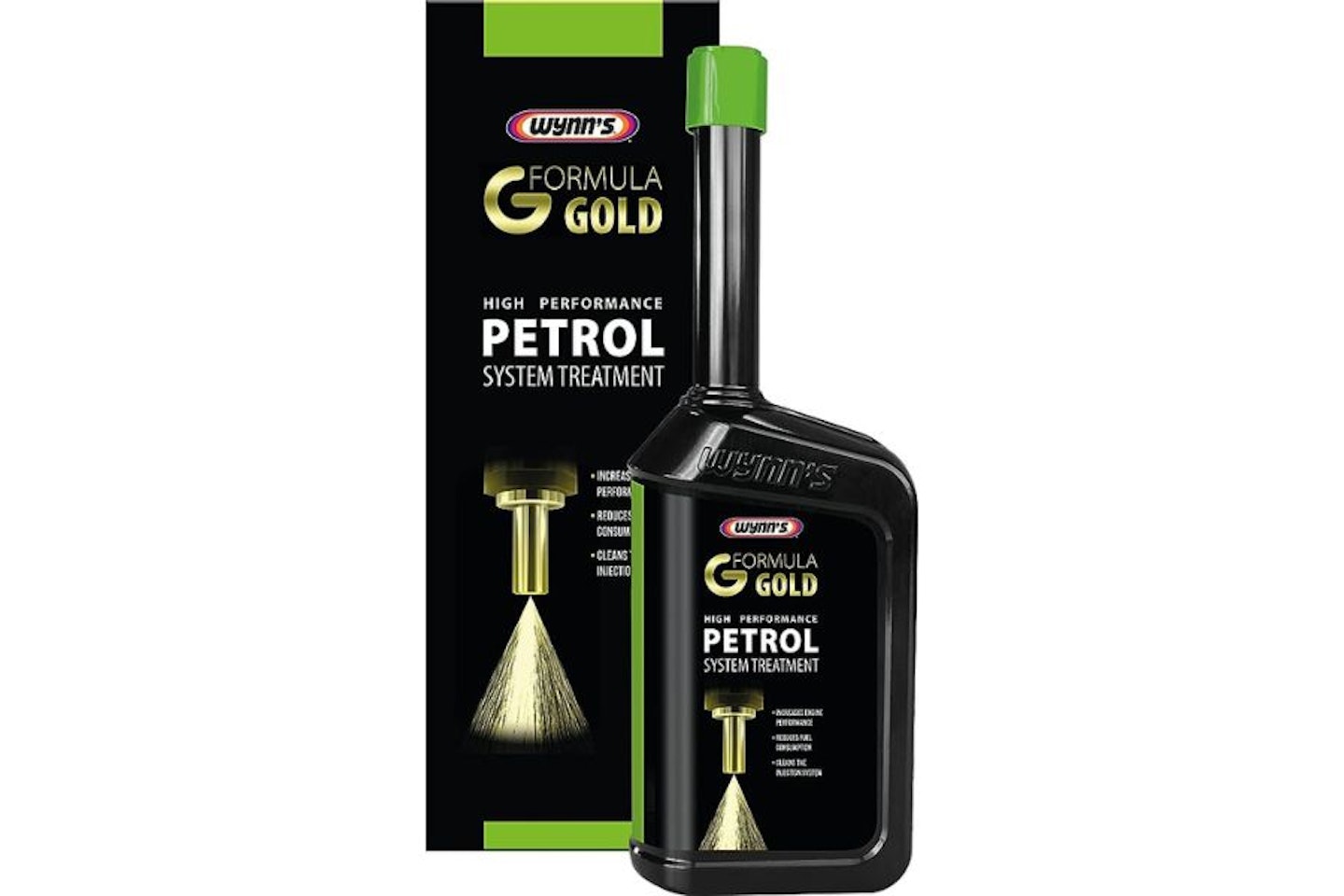 Via Wynn's
Description
Wynn's is a reputable name when it comes to engine care, but for some, their 325ml bottle is too
Pros
Comes in a healthily-sized bottle
Effective in cleaning the injectors and cleaning exhaust gases
Cons
Does fewer jobs than others
How do I know when it's time to try out some petrol injector cleaner?
There are signs generated by your car which may indicate that a good flush is needed. These include a rough idle, a notable loss in MPG, the engine's performance feeling restricted, or that you notice more gases than usual coming from the exhaust. All of these are signs that carbon deposits have built up in areas of the engine. If left untreated, the MOT centre might be less than impressed. Petrol injector cleaners help decompose and clear away that inner grime, helping your engine run and breathe smoothly. Not to mention that the system will be a lot cleaner than before.
How long will it take/how many bottles until I notice the difference?
It depends on how dirty your engine is, really. As a general rule of thumb, it could take as many as 2-3 bottles to notice a restoration of your engine's smoothness and performance. Carbon deposits don't immediately cure after driving 20 miles down the road. Petrol injector cleaners are minuscule compared to how much will be in your fuel tank, so it's realistically a gradual process.
But what if it didn't work on my engine?
If that's the case, the issue is a bit more serious than a build-up of carbon. Petrol injector cleaners are not the be-all and end-all of maintaining an engine's health. Issues with faulty injectors or blowing exhausts is not something that a bottle of cleaner can cure. And always keep on top of oil changes and regular maintenance to assure your car's longevity. With that said, if you get into the habit of using some each time or every few times you fill up, your engine will probably be thanking you.
Aaron Hussain is a commercial content writer at Bauer Media writing for Parkers and CAR. He is obsessed with classic cars and anything with a fascinating story to tell.
For verdicts, scoops, news and analysis from the team, delivered direct to your inbox, subscribe to the CAR newsletter.
You can enjoy CAR in its traditional print format, or one of the swelling number of digital editions, optimised for Apple iPhones, Android devices, iPads, tablets and desktop computers.