Peering into the plastic and metal guts of your car's open engine bay, as a car enthusiast, you wish you could do more fettling and tinkering than refilling the washer fluid. Your dad used to spend whole Sundays under his Rover, after all. You too can get a slice of that action for about five minutes a year by, tending to your car's air filters.
Function
No doubt you know that air filters do what they say: filter air. An engine filter cleans the air going into the engine; cabin or pollen filters purify the air going into the cabin. Both are vital to machine and human inhalation alike, yet are very simple to maintain and replace.
Air filter types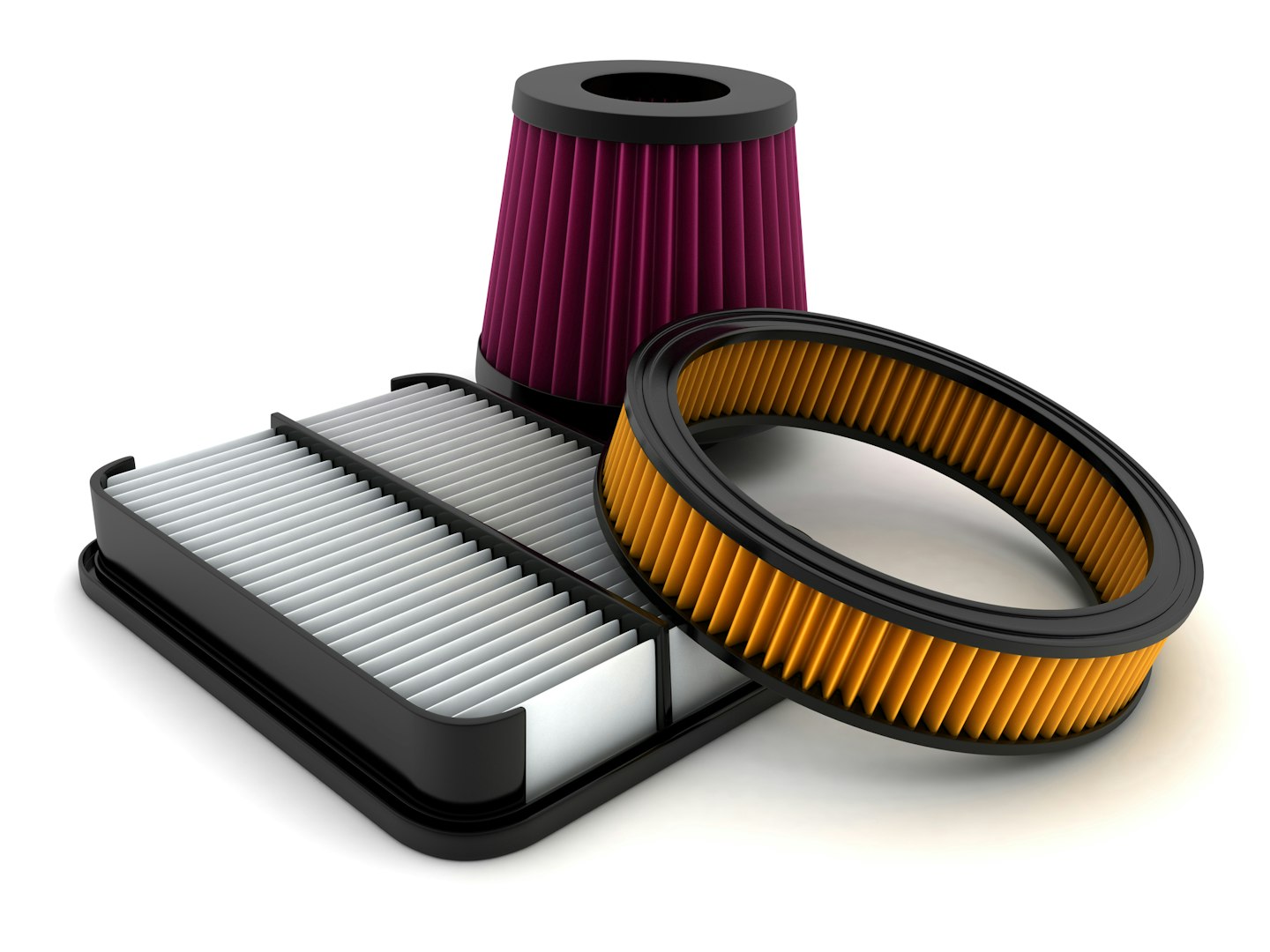 Let's begin with the range of air filters, before we delve into maintenance.
Engine air filters come in three different shapes: rectangular, conical, and circular.
Rectangular air filters are the shape of filter you will find on almost every modern car. Even a Ferrari 488 has a rectangular engine air filter. In most 'normal' cars, they tend to live in a black plastic box in one of the front corners of the engine bay. Your car manual will point out exactly where it is, but you should be able to tell for yourself because it will have an intake tube that leads into the engine.
Rectangular filters are generally made of either paper or cotton. Paper ones usually come with cars direct from the factory, because they are cheap and efficient.
Description
There is a fair percentage of you who will own a car that this filter fits. This one suits some
Description
This one meanwhile, is for most current small BMWs - the
On the other hand, cotton filters can be washed and reused. So while they are more expensive upfront than paper ones, they last far longer. The K&N cotton filters below claim to reach 50,000 miles before they require a clean. They tend to filter a bit more effectively than paper ones, too.
Description
The cotton alternative fits most modern 2.0 and 1.6 litre from the VW Group.
Description
This cotton filter fits a handful of modern Fords, including the
Cone filters are aftermarket pieces. You'll be thinking about the engine bay of a Group B rally car or a touring car which house air filters the size wine barrels. Those who tend to fit cone-shaped air filters to their cars do so because they want higher airflow and more power.
Description
Cone filters are quite vehicle-specific. This, for example, is a K&N cone replacement filter for a
Circular filters are still available but fitted to older, pre fuel injection cars.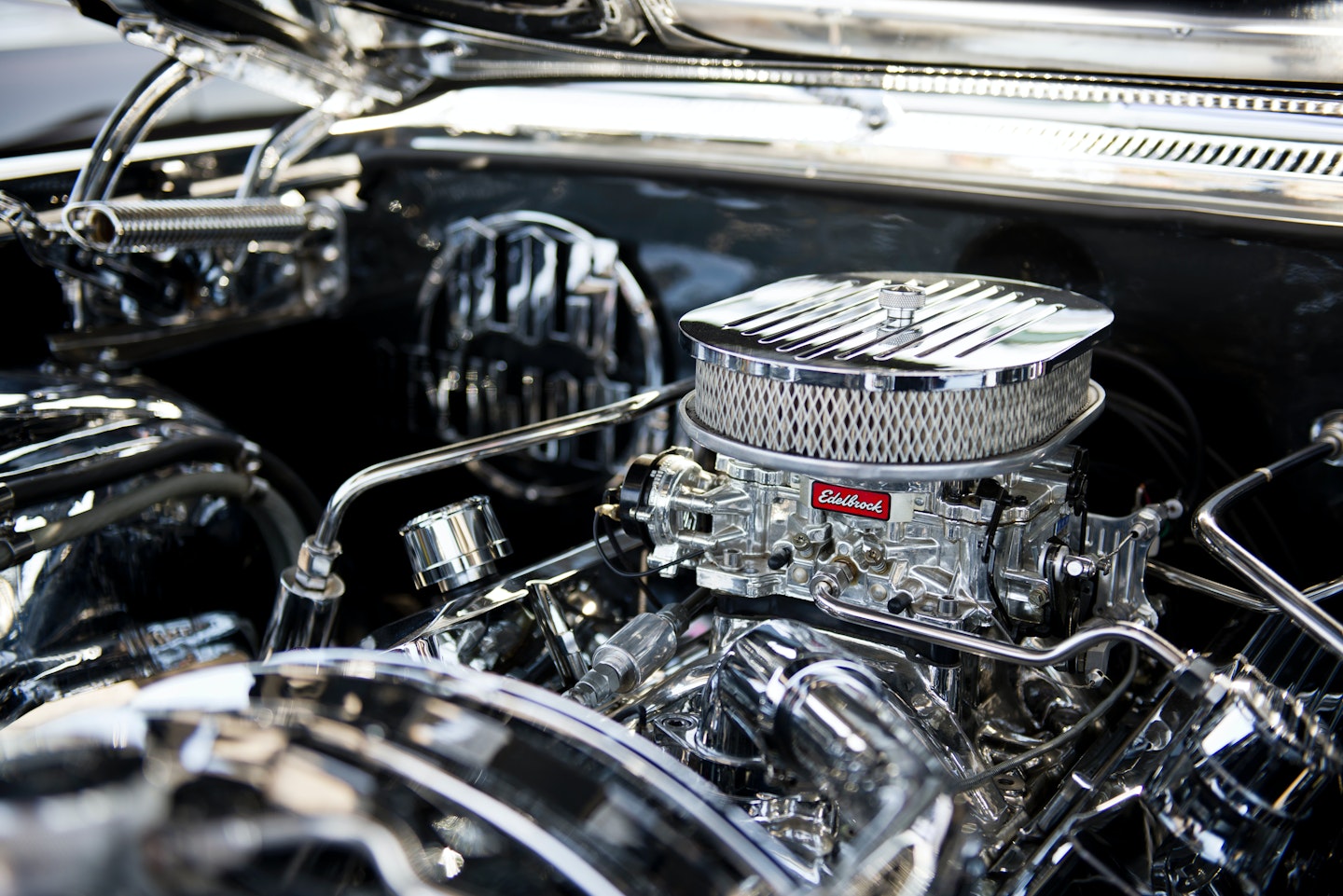 Engine air filter maintenance
The general rule of thumb is you should tend to your engine air filter once a year. A K&N filter may well do 50,000 miles between cleans, but you should check them annually regardless. When the time comes, paper filters simply get replaced, whereas the cotton ones you can wash – they also need re-oiling.
Description
This kit has a spray that you apply to loosen grime before washing, and oil to apply to the clean
You will need to find the air filter that is specific to your car. The part number on the engine air filter in your car will help find a replacement, otherwise, car parts websites and even Amazon will let you search by entering your reg number or car model details.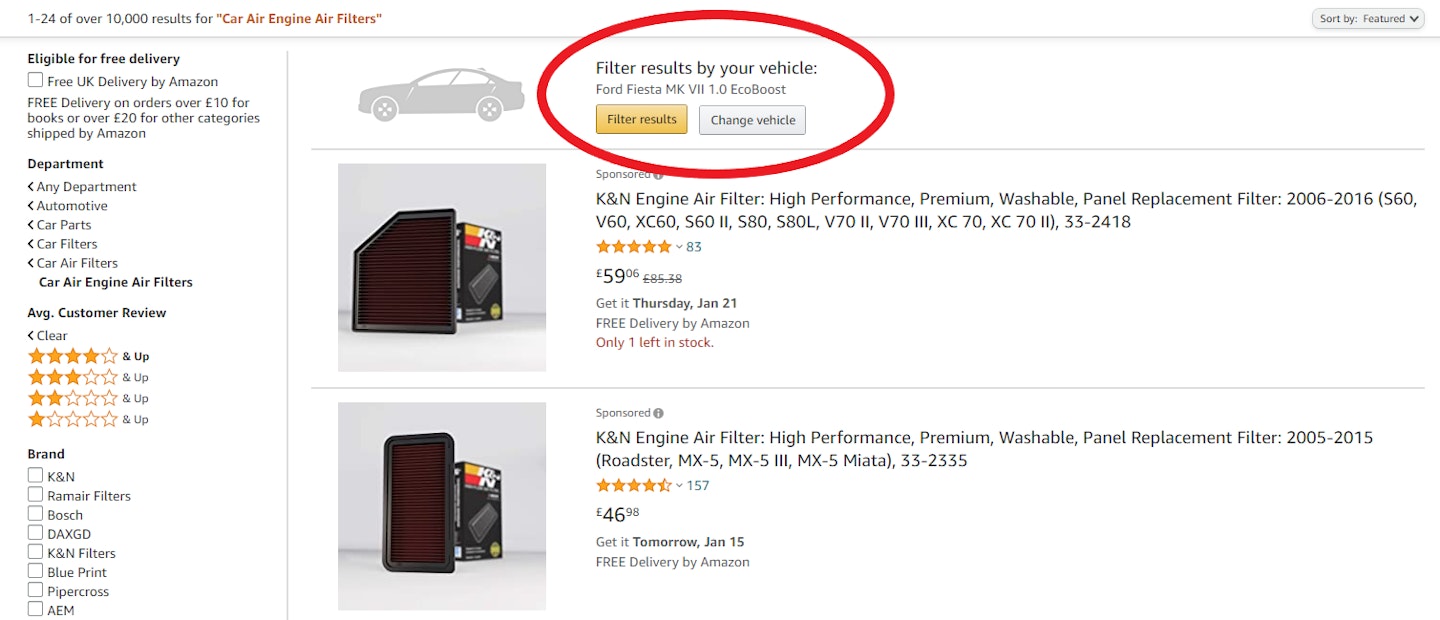 In tackling the actual job of removing air filters, it's a piece of cake:
1. When the engine is cold, unclip and open the air box.
2. Remove the filter inside and clean the empty air box.
3. If checking the condition of the filter, make sure the filter is free from oil and dirt. If washing a cotton filter, follow the filter manufacturer's instructions.
4. When putting in the new or cleaned filter, simply refit properly and pop the cover back on.
Numerous YouTube videos will also guide you through the two-minute process.
Cabin air filters
These are also called pollen filters. Rather than filtering the air that enters the engine, these are for the air that flows into the cabin. Like engine air filters, these also get clogged over time and need replacing about once a year, or every 20,000 miles or so.
A cabin air filter will be more noticeable to you than an engine air filter. Once air from your air vents is no longer fresh, or your air conditioning is louder than what it was, it's time for a new filter.
Find the correct cabin filter in the same way as sourcing the engine air filter above.
Description
Activated carbon filters stop particles, and gases, and eliminates odours. This particular cabin
Description
The Mann FreciousPlus does the same as the activated carbon ones above, but will also prevent
How to replace your cabin filter
Cabin filters usually live behind the glovebox, your car manual should tell you exactly where.
YouTube is an excellent tool here, and you will be able to find a video on how to replace the cabin filter on your car model. It's a two-minute job that usually involves unclipping the glovebox so that it fully unhinges like a python's jaw, behind which you will find the cabin filter. Pull the old one out, pop the new one in.
READ NEXT: