Personal transportation is changing. While cars, public transport, road bikes and good old fashioned walking used to be the only options available for people to commute, the past few years have brought about a new option - the electric scooter.
Especially true for larger cities, teamed with public avoidance of public transport and emptier roadways in the wake of the pandemic, it's clear that we're on the cusp of a green transport revolution.
While cycling will always be a popular option, e-scooters offer a simplicity that any commuter can get on board with. Easy to use, simple to carry and requiring minimal effort from the user, it's no wonder the electric scooter is growing in popularity.
Electric scooters take the basic scooter form, and add in a battery pack and small electric motor, effectively turning into a small, lightweight vehicle. E-scooters are both speedy, with some topping out at around 15mph, and great for distance travel, providing enough juice to complete between 10 and 40-mile trips. It's no wonder that these sleek and powerful devices are gaining momentum with those looking for green travel alternatives.
Eager to jump on the trend? Here are our best e-scooter recommendations, plus some handy FAQs to get you started.
The best electric scooters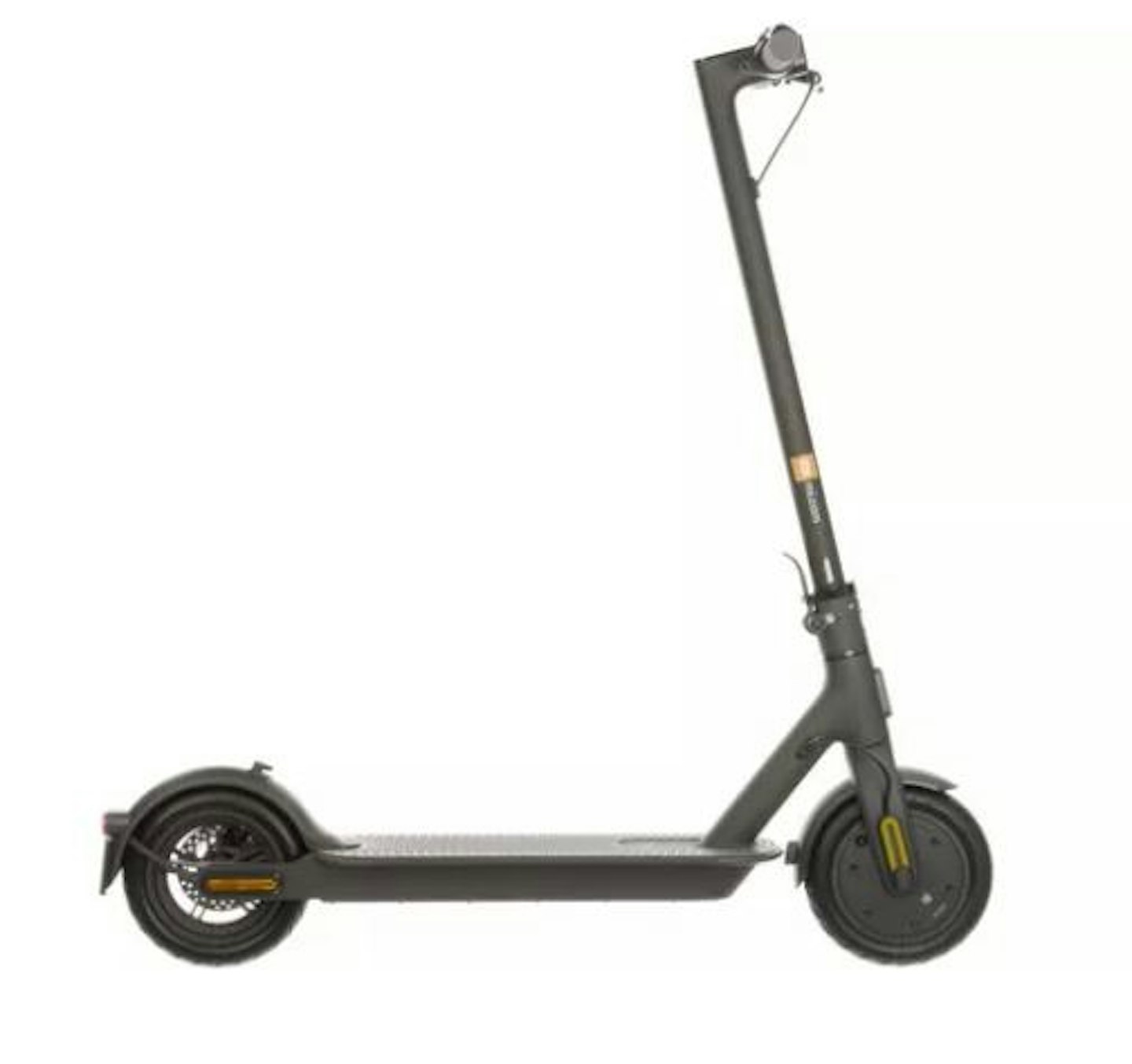 1 of 5
Xiaomi Mi 1S Electric Scooter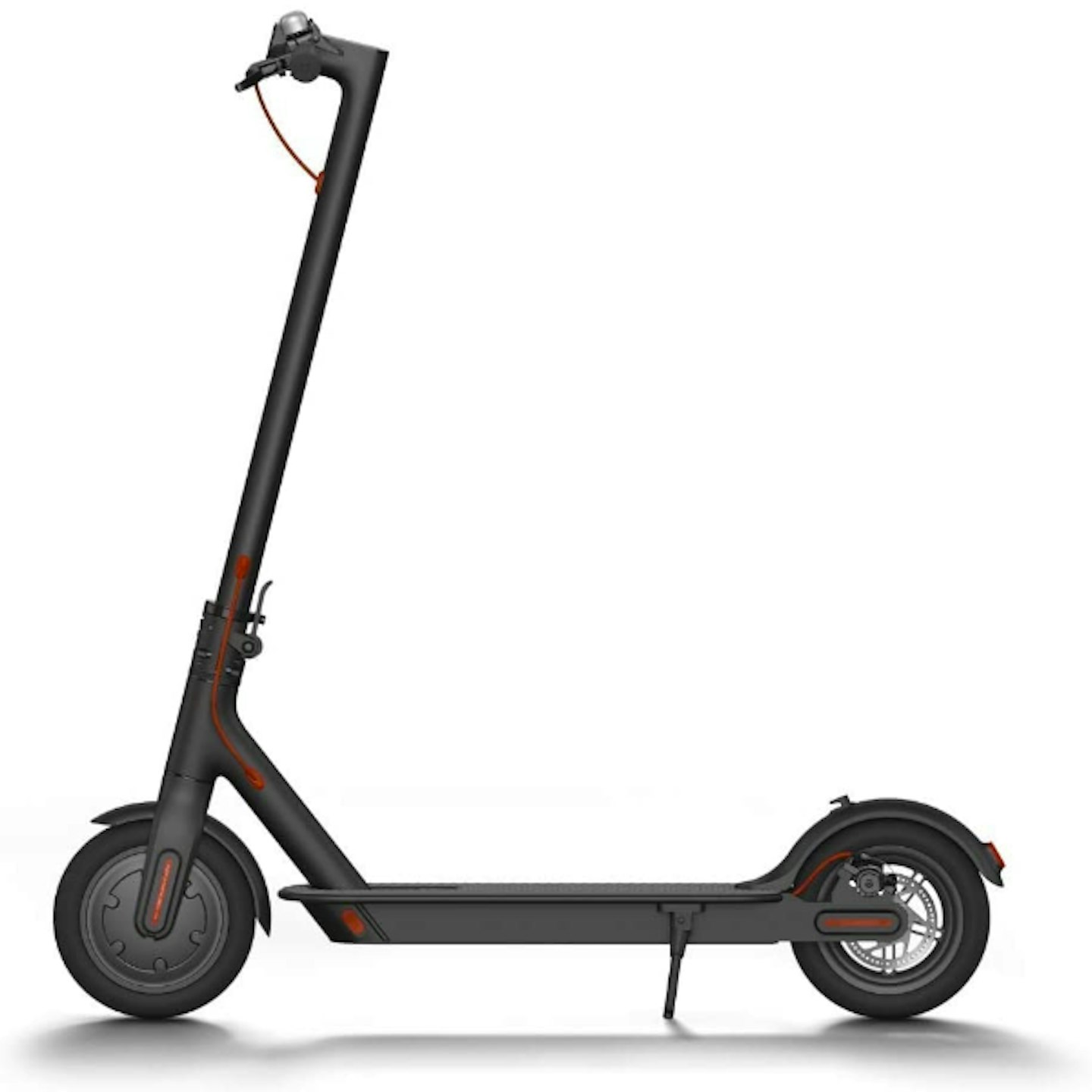 2 of 5
Xiaomi Mi M365 Electric Scooter
Pros:The Xiaomi M365 is one of the world's best-selling e-scooter, and for good reason. It's a light and easy to fold electric scooter, weighing in at just 12.5kg. It's keen on safety too, with controlled acceleration, anti-slip handles, and eABS disk brakes working to keep the journey safe and smooth. It also comes with an in-built headlight and rear red light. The cruise control feature allows for a steady speed to be maintained, preserving battery life. It's got a top speed of 15.5mph, but 10-12mph is more accurate in day-to-day practice.Cons:The battery life isn't as generous as Xiaomi advertise, however, this may be due to the British weather and terrain type, and rider weight. You won't get 18 miles out of it, but a 10-mile round trip should be fine. No dashboard and speedometer.Weight: 12.5kgMax load: 100kgMax speed: 15.5mphApprox. range (miles): 18.6Battery cap: 280WhApprox. charging time: 5 hours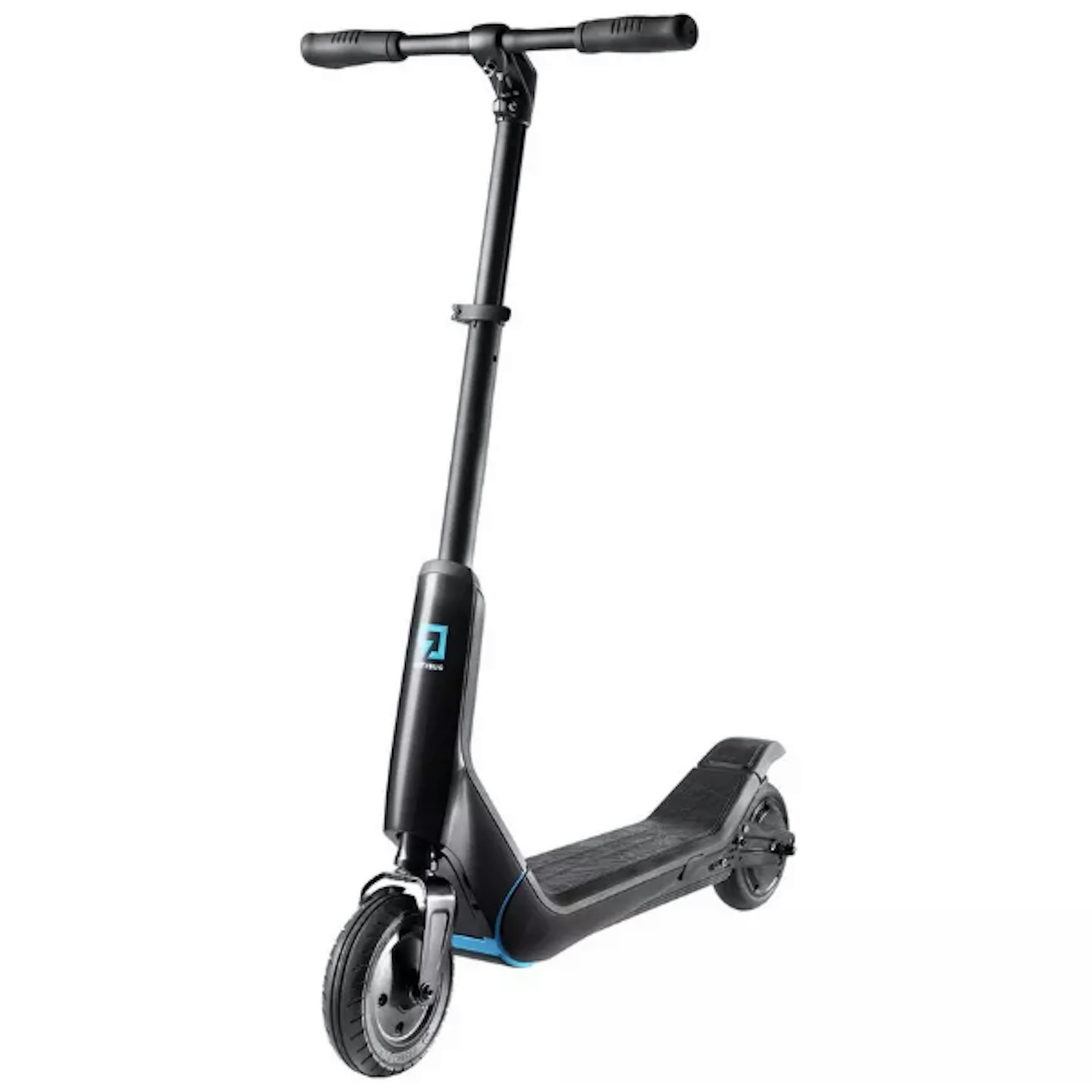 3 of 5
City Bug 2 Electric Scooter
Pros:The City Bug 2 is a smart scooter that's understated and reliable. It's got a top speed of 10mph, and a handy safety feature for inexperience riders and rough or complicated terrain, is the speed limiter, which can cap the speed to 4mph. There is also a load sensor, which will cut the motor when no weight is detected. One of the best things about this scooter is the quick recharge time, which clock in at around three hours – this is reflected in the distance, however, as anyone riding this will get no further the 12 miles. However, if you're looking for a short-distance travel companion, you can trust the City Bug.Cons:Comparatively short-range and slower speed.Max load: 100kgMax speed: 10.5mphApprox. range (miles): 12Battery cap: 350WhApprox. charging time: 3 hours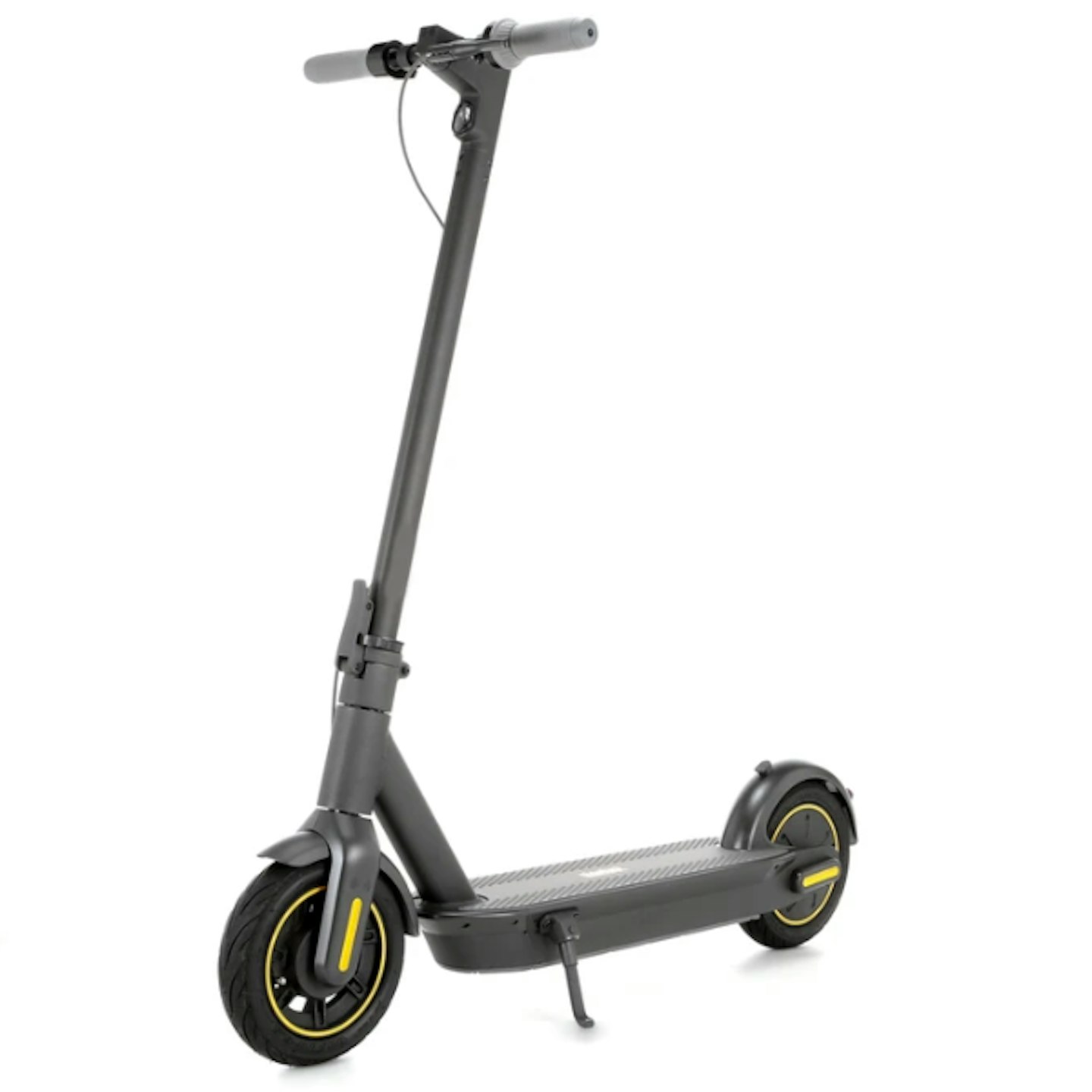 4 of 5
Segway Ninebot Max G30 Electric Scooter
Pros:Much like the Segway ES1, the Max G30 is a thoroughly accomplished scooter. However, despite sharing many similarities with the other model, this one has some serious feature upgrades hiding in its frame. The full-colour on-board dashboard eeps the rider up to date with speed and battery life, and front and rear lights run to boost visibility. The 10-inch pneumatic tyres are comfortable and reliable. The Max G30's battery is the truly impressive feature here, offering a huge 40-mile range which is only mildly affected by environmental factors – plus, it'll recharge in only six hours.Cons:The extra battery capacity has increased the scooter's weight to 19.1kg. It's also a very expensive option for those not need to travel long distance.Weight: 18kgMax load: 100kgMax speed: 15.5mphApprox. range (miles): 40 Battery cap: 350WhApprox. charging time: 6 hours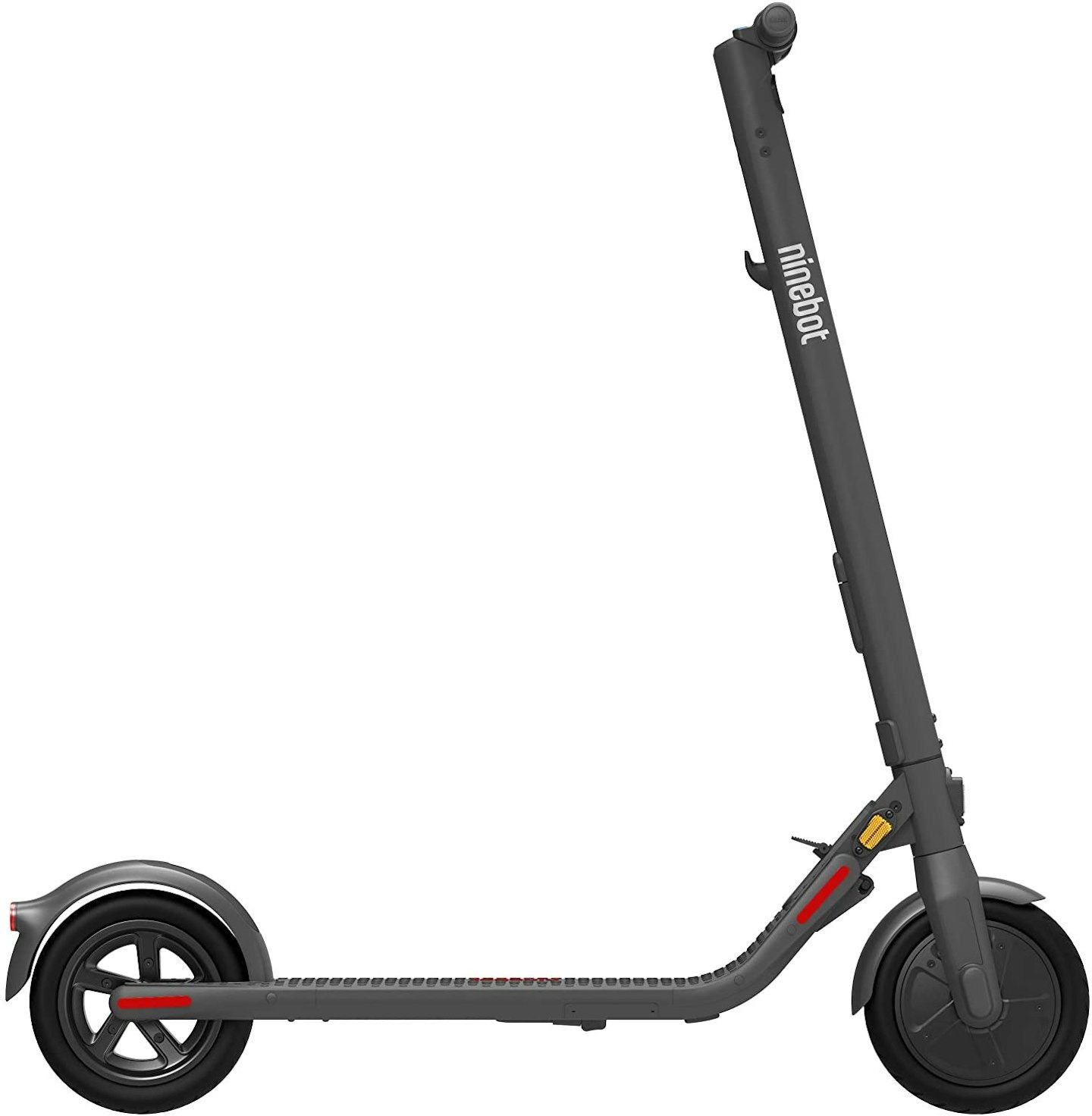 5 of 5
Segway E22E
Pros:Segway's sleek E22E KickScooter has a simple design executed with accuracy. The two large anti-slip large tyres are solid, so there's no chance of getting a flat, and they are dual-density to keep the rider comfortable over bumpy terrain. The full dashboard display shows the remaining battery life and current speed, and the front headlight is good and bright. At the end of the day, the scooter folds down with one-push, and is easily carried as it weighs only 16.7kg. The speed is reasonable, topping out at just over 12mph, hill-climbing is a breeze, and the range measures 13.5 miles – though this can be extended with an additional battery pack (this will also boost the top speed a little).Cons:No mechanical brakeWeight: 16.7kgMax load: 100kgMax speed: 12mphApprox. range (miles): 13.7Battery cap: 184WhApprox. charging time: 3.5 hours
Are e-scooters legal in the UK?
Unlike people-powered scooters and e-bikes, privately owned e-scooters are not currently permitted for use on public roads, pathways, or cycle roots. E-scooters can only be legally used on private land, with the landowner's permission. However, the tide is changing. With the UK Government's ongoing trial of rental e-scooters and increasingly loud calls to clean up inner-city air, it's only a matter of time before they are fully legalised for private use.
Standard, non-motored scooters, are legal for use in the UK. Private and hired e-scooters are already legal in many European countries.
Trusted e-scooter retailers:
Do I need to wear a helmet?
While there is no legal obligation to wear a helmet when using an e-scooter, it is highly recommended. Many e-scooters can achieve speeds of 12-15mph, and any crash or accident that occurs at these speeds could cause some serious damage.
We strongly recommend that you wear a helmet when using traditional or electric scooters and bicycles. Here are two of our favourites:
How do e-scooters charge up?
E-scooters are charged via a standard power outlet. The plug and cable will be provided with the e-scooter.
Why does an e-scooter's speed or distance range change?
The top speed and maximum range of an e-scooter are deduced from tests in near-perfect conditions, i.e. no headwind, flat surface, equitable temperature, lightweight load. All of these factors affect an e-scooters performance.
Hills, heavy loads, wind direction, and cold temperatures can all negatively affect an e-scooters performance. It is unlikely that a user will always be able to get the peak performance from a battery.
What to read next: