When it comes to car security, outdoor floodlights can provide an extra layer of protection for your treasured vehicle. Whether it's your own pride and joy or otherwise, having as much visibility on it as possible does help. That way, you can enjoy a piece of mind and get on with other things - including getting the best racing line on a sim setup.
They are not the sole solution when it comes to car security. Think of them as an added layer alongside an outdoor security camera or a steering lock. But more layers are better than less, and after all, we are advised to keep our cars in well-lit areas when parked.
The best outdoor floodlights at a glance:
• Editor's pick: Alusso 30 W Twin Security Lights - Buy from Amazon
• Best versatile outdoor floodlights: Steinel XLED 2 S- Buy from Amazon
• Best smart outdoor floodlight: Phillips Hue - Buy from Amazon
Each type of floodlight varies in spec, ranging from illumination, and motion detection, all the way through to installation. But happily, we at CAR are here to help you decipher through them.
The best outdoor floodlights
Best adjustable outdoor floodlights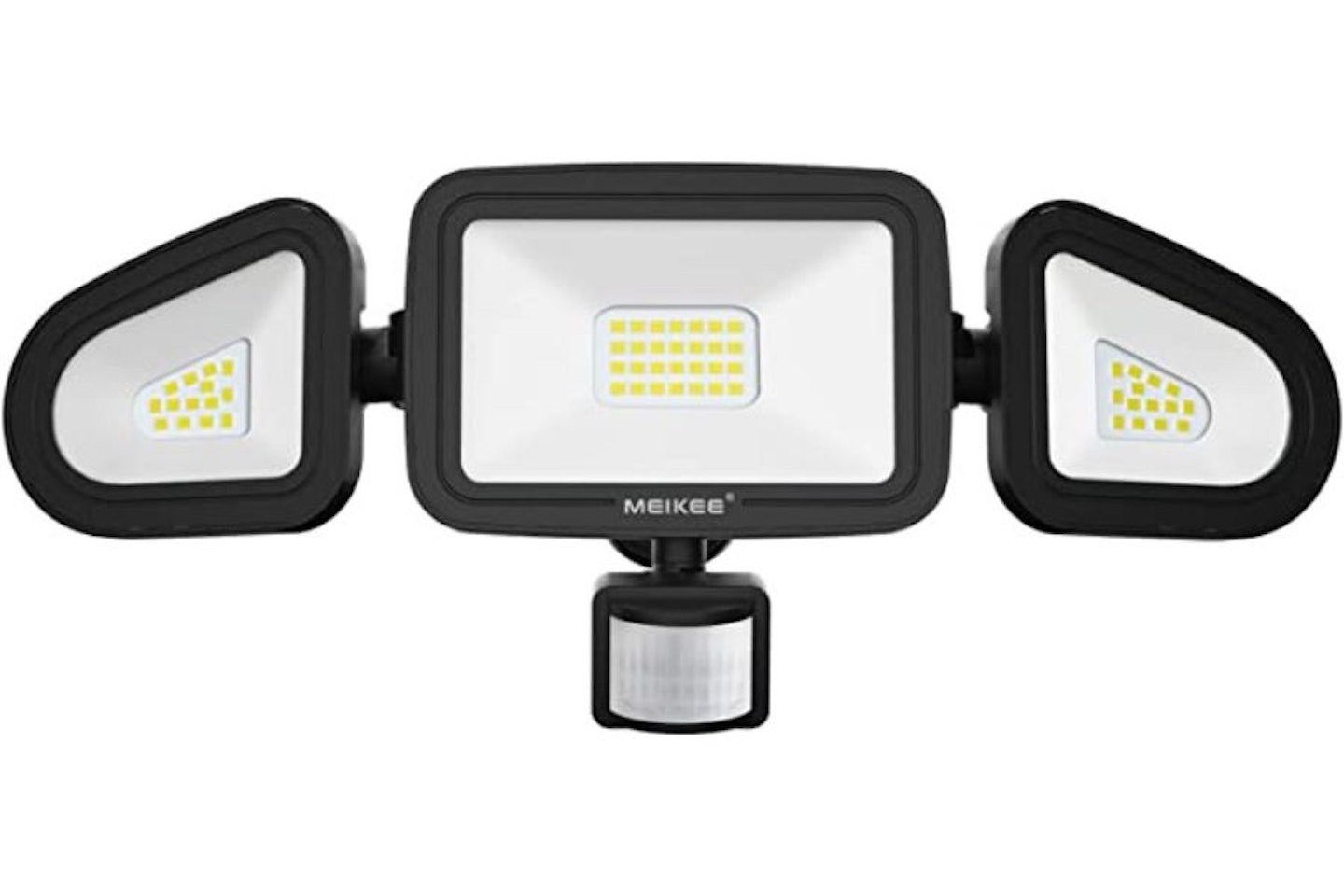 Via Meikee
Description
Coming in clutch with three adjustable light heads, the Meikee floodlight set offers a 180°
Pros
Very adjustable
Lots of lighting power
Cons
Requires wall mount installation
Editor's pick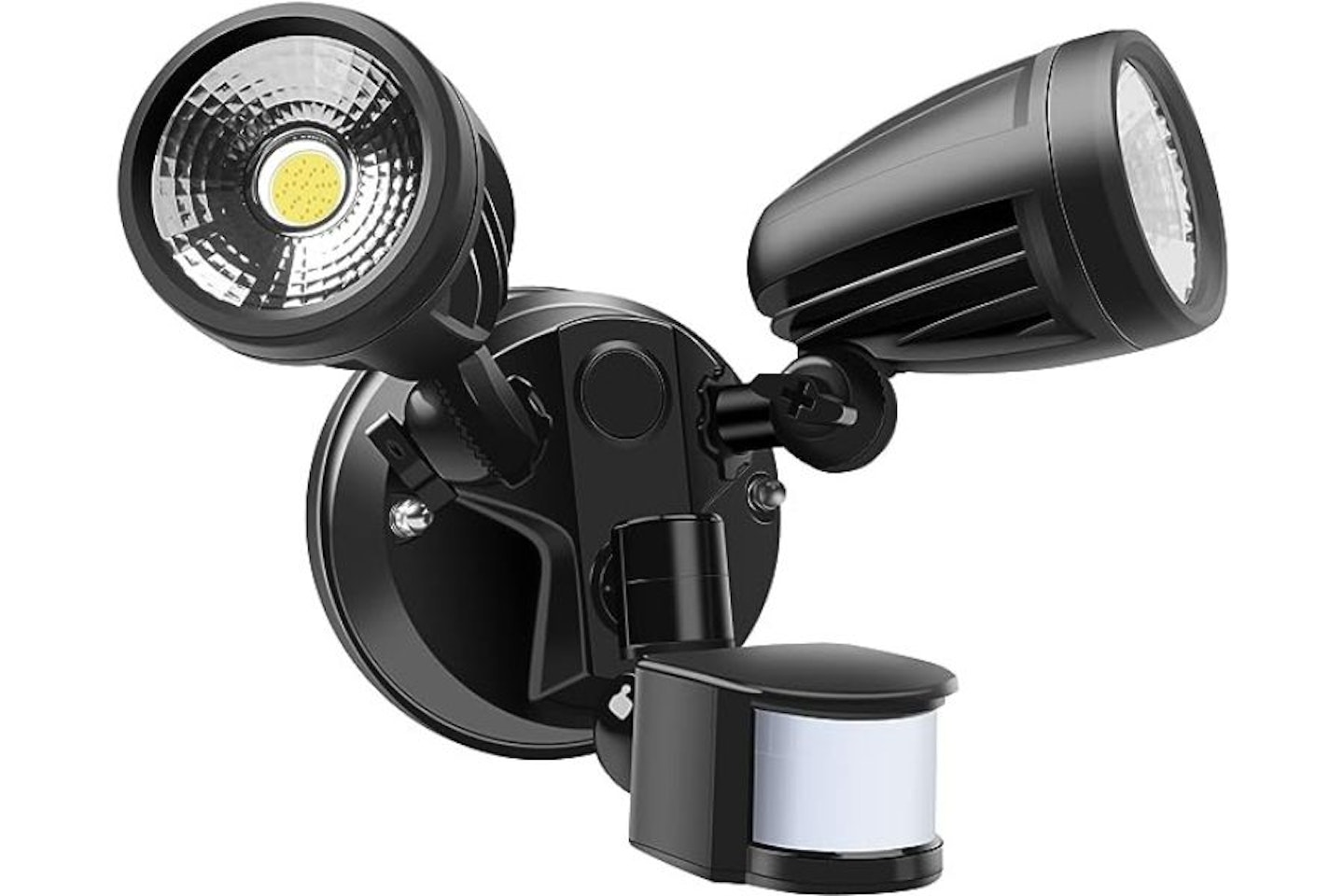 Via Alusso
Description
Alusso's twin outdoor floodlight setup is pretty much as simple as it gets. You can choose
Pros
Simple to use
Good range of detection
Cons
Doesn't use the best quality materials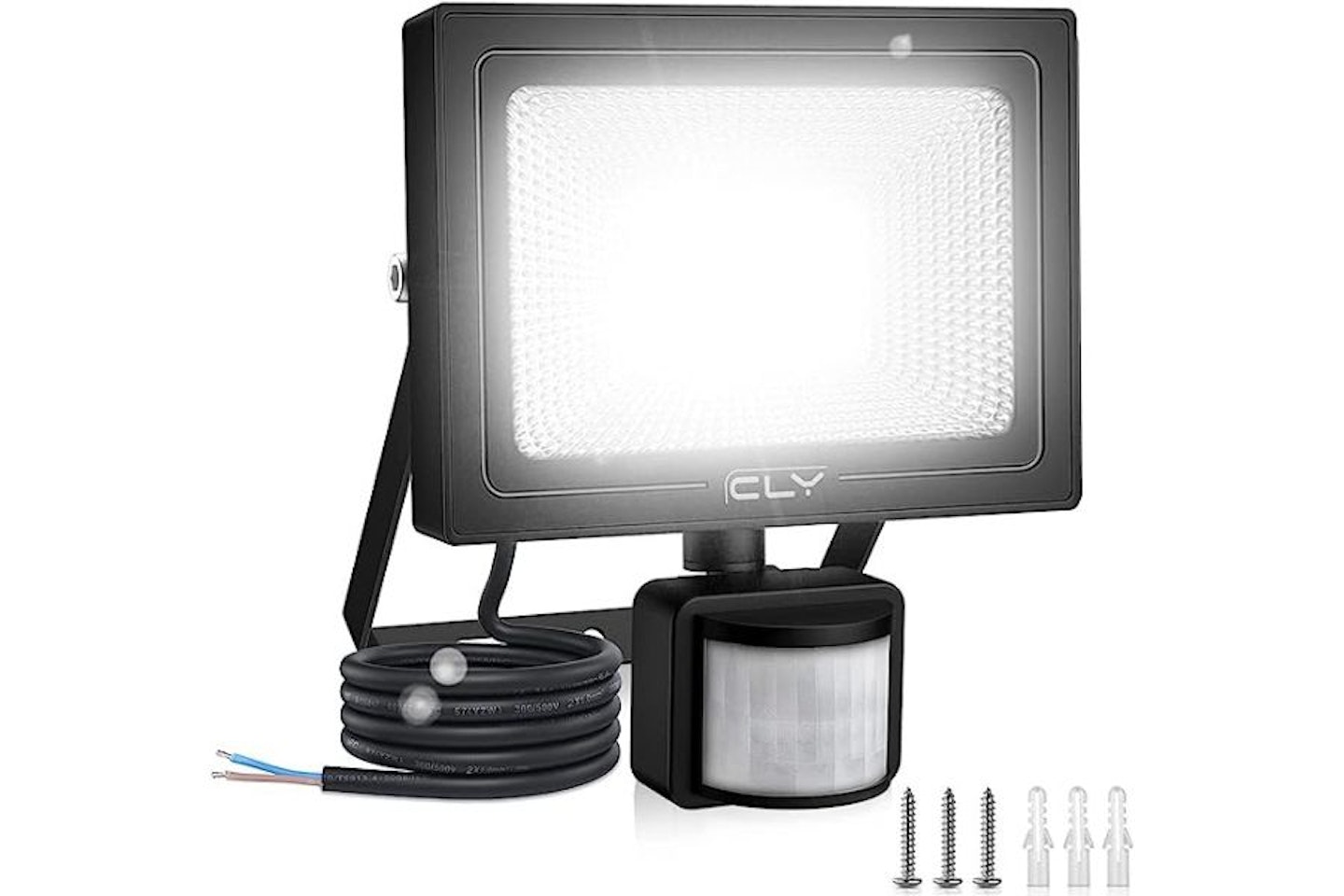 Via CLY
Description
Offering great value as far as outdoor floodlights go, the CLY system offers 25W of power as well
Pros
Great range and beam angle for the money
Easy to install
Cons
Not as many lumens as other options
Best smart outdoor floodlight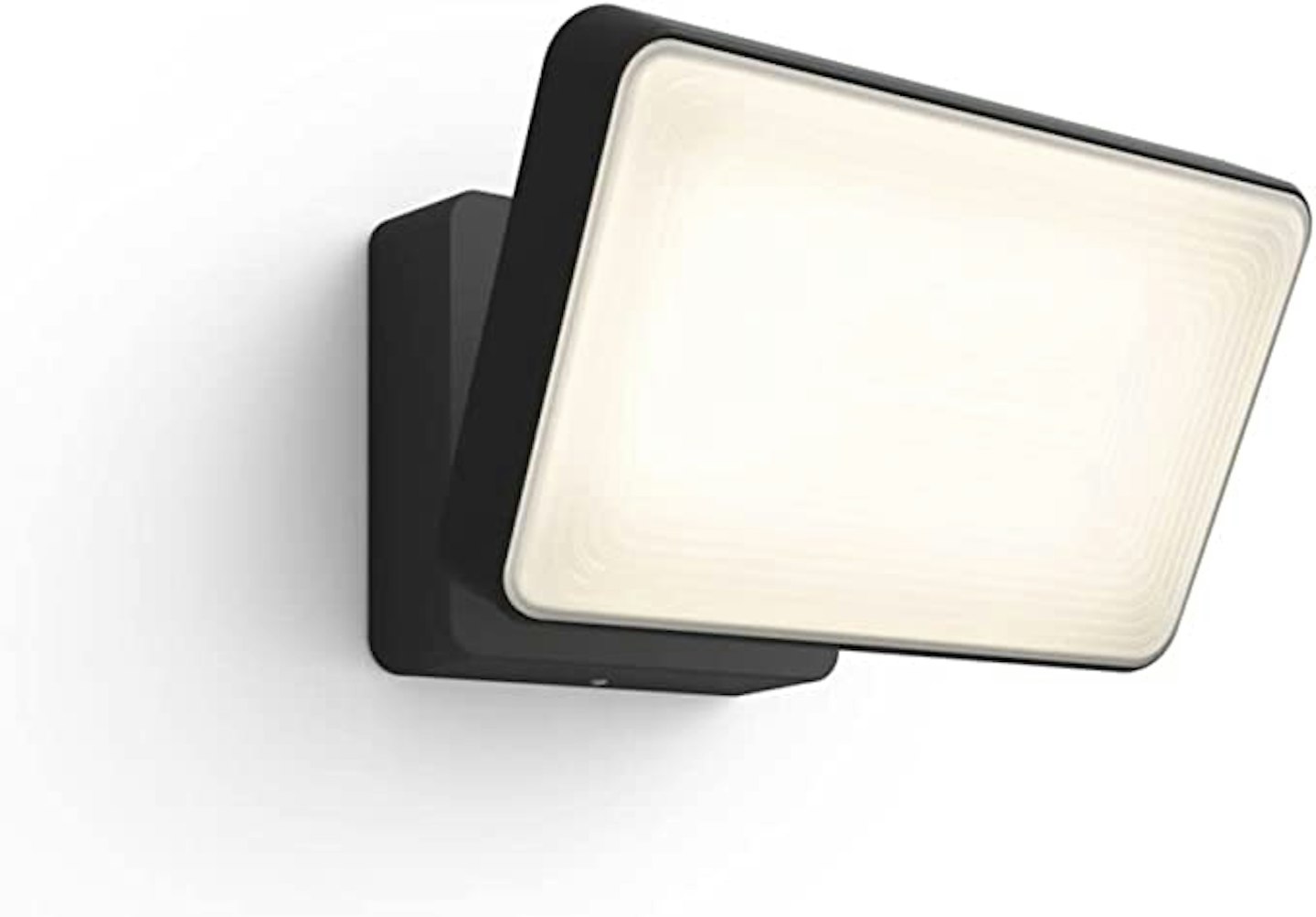 Via Phillips
Description
Coming in on the more advanced end of the outdoor floodlight spectrum, the Phillips Hue Welcome
Pros
Can be paired with Alexa, Google Assistant, and Apple Homekit
Ideal for a smart home
Cons
Phillips Hue bridge and motion sensor have to be bought separately
Best versatile outdoor floodlights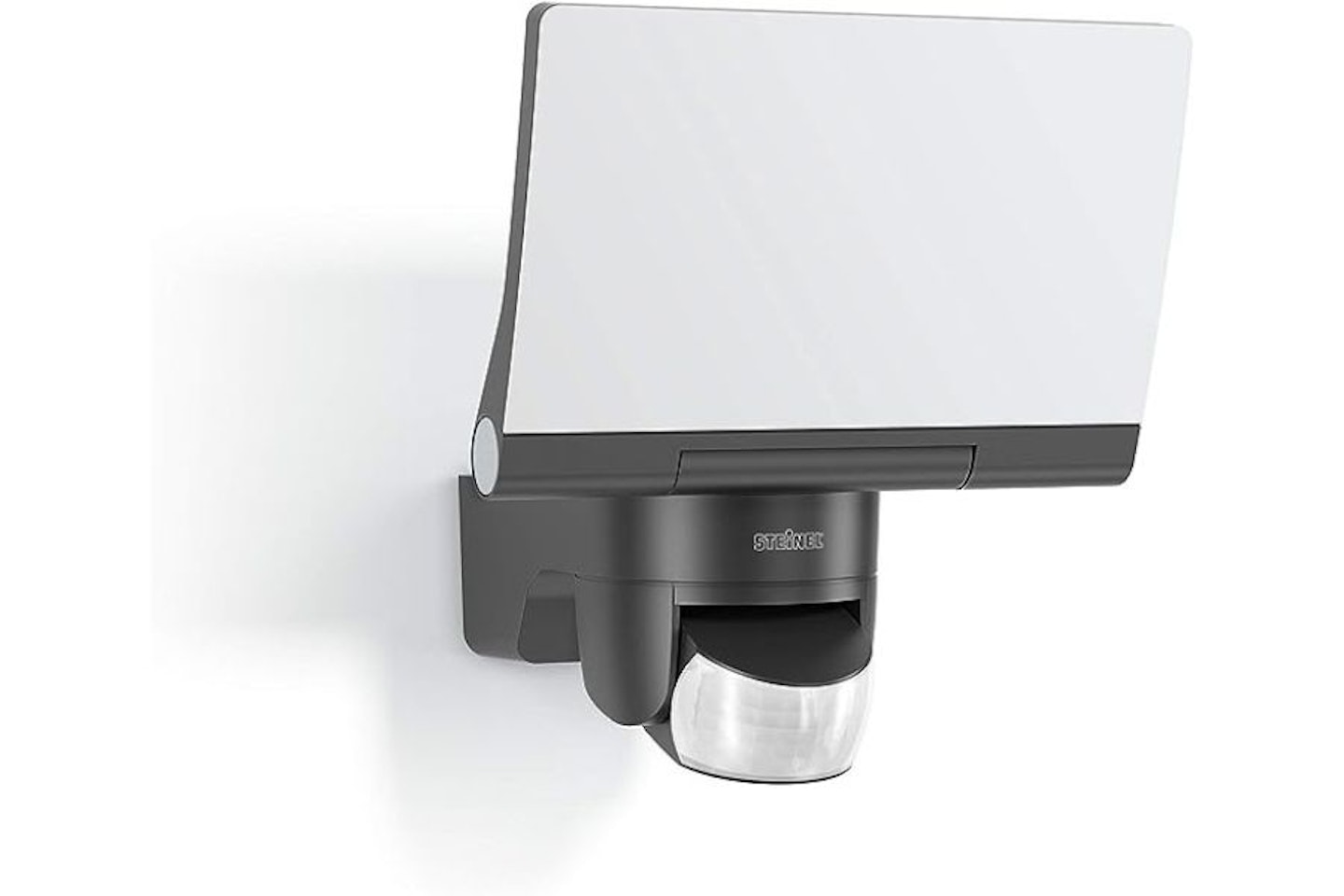 Via Steinel
Description
For maximum swivel, the main lighting panel of Steinel's XLED Home 2 S rotates 180° depending on
Pros
Very adjustable light and motion sensor
Energy efficient
Cons
Motion sensor doesn't stretch past 10 metres
What should I consider when buying an outdoor floodlight?
Brand quality sits at the top of our list. Ensuring you're buying a floodlight set from a reputable brand not only ensures product quality, but also electrical safety too.
Brands like Phillips, Steiner, and Alusso have a healthy CV when it comes to lighting. Like anything, product legitimacy which is backed up by genuine positive reviews is always a good helping hand. You wouldn't trust a badly made car battery, so why risk your driveway lighting?
I've found a set of floodlights which tick all those boxes. What next?
How many things does it come with? Outdoor floodlights that have versatile motion sensors and excellent range are a solid plus. But if you're going down the smart route, do you have everything needed to pair it?
If not, you may have to fork out some extra cash. If things are suddenly getting a bit costly, a good alternative would be an outdoor security camera. If you're new to outdoor security, one of those will probably have everything you need. In that sense, you can liken the extra floodlights to a car's spotlights to give added illumination on a dark rally stage.
If you find yourself in that sort of environment, be sure to record it with one of these dashcams.
Aaron Hussain is a commercial content writer at Bauer Media writing for Parkers and CAR. He is obsessed with classic cars and anything with a fascinating story to tell.
For verdicts, scoops, news and analysis from the team, delivered direct to your inbox, subscribe to the CAR newsletter.
You can enjoy CAR in its traditional print format, or one of the swelling number of digital editions, optimised for Apple iPhones, Android devices, iPads, tablets and desktop computers.
Just so you know, whilst we may receive a commission or other compensation from the links on this website, we never allow this to influence product selections - read why you should trust us