The Office of National Statistics state that a staggering 130,989 car thefts were recorded in England and Wales last year. With thefts rising by 24.9% year-on-year, there is seemingly no better time than to think about an outdoor security camera to keep your car and garage secure.
After all, if a good dashcam keeps an eye on other cars, then it may be worth having an outdoor security camera to keep an eye on your car.
Outdoor security cameras are exactly what they say on the tin. You install them outside your home - facing your driveway - and they act as a deterrent to cruel-minded thieves interested in your car. Furthermore, as a car is likely going to be the second most expensive commitment you'll make after a house, it's a great idea to keep close tabs on it.
What can deter a thief the most?
In most cases, thieves want to get away with a vehicle as quickly as possible without being seen. Modern cars can be swiped in well under a minute, with key cloning and radar signal replication are the most common methods.
The best outdoor security cameras at a glance:
Editor's pick: Ring Outdoor Stick Up Cam - buy now from Amazon.
The most eco-friendly outdoor security camera: ieGeek ZS-GX3S - buy now from Amazon.
The most advanced outdoor security camera: Ring Floodlight Wired Cam Pro - buy now from Amazon.
As well as taking your own precautions such as a steering wheel lock, an outdoor security camera can also act as a deterrent. If it sounds an alarm and reads the thieves' faces clearly, they may be inclined to flee the scene.
But if you don't have access to a garage and security add-ons, having as many eyes on your vehicle as possible does help.
The best outdoor security cameras
The most cost effective outdoor security camera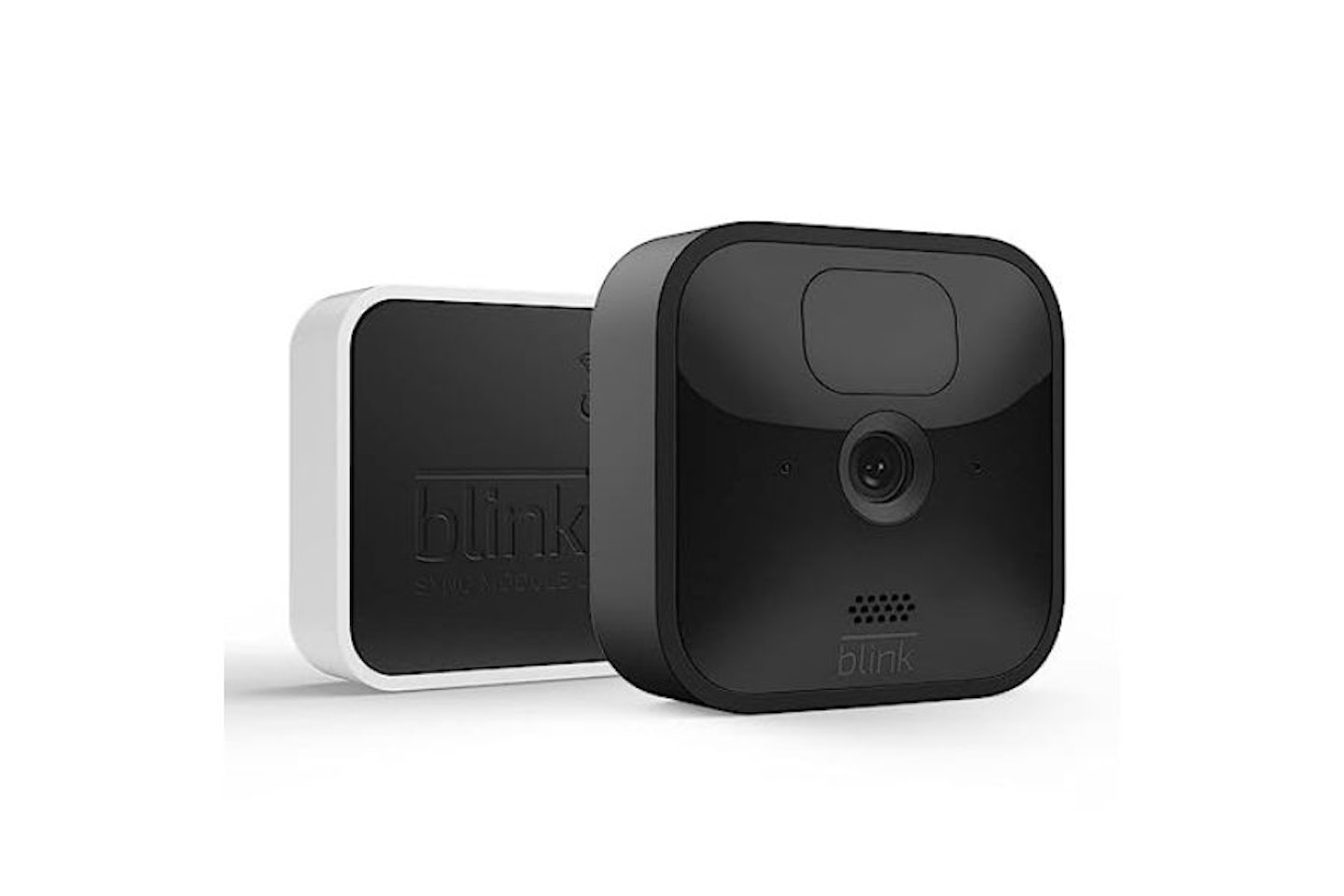 Via Blink
Description
With no fiddly wiring or professional installation needed, setting up the Blink wireless smart
Pros
Very easy to install
Weatherproof
Easy to use
Cons
Separate Blink subscription plan needed to save/share clips
Editor's pick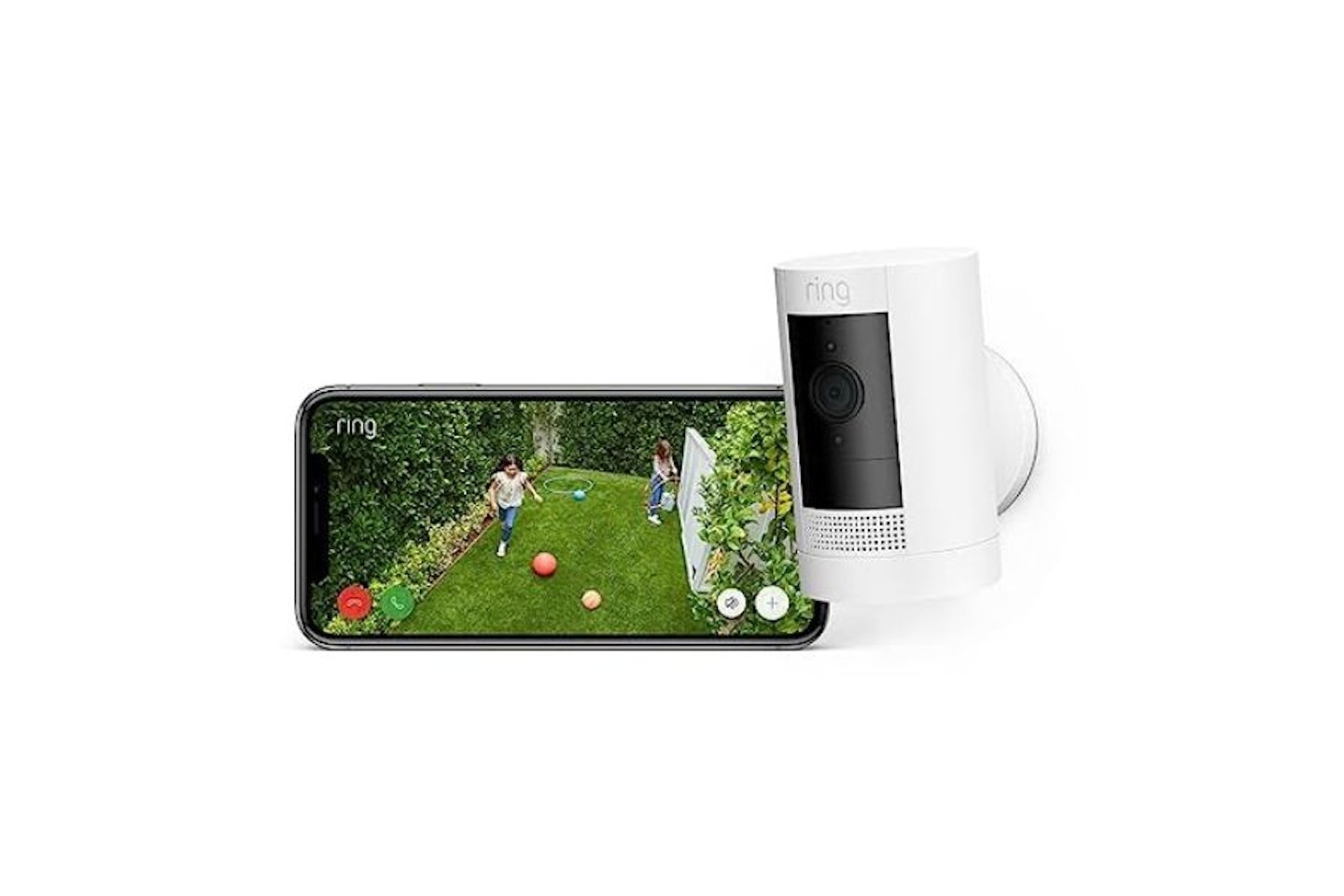 Via Ring
Description
The Ring outdoor cam is another smart security camera with ease at heart. Simply stick the mount
Pros
Very easy to install
Can be viewed via Alexa
The best equipped outdoor security camera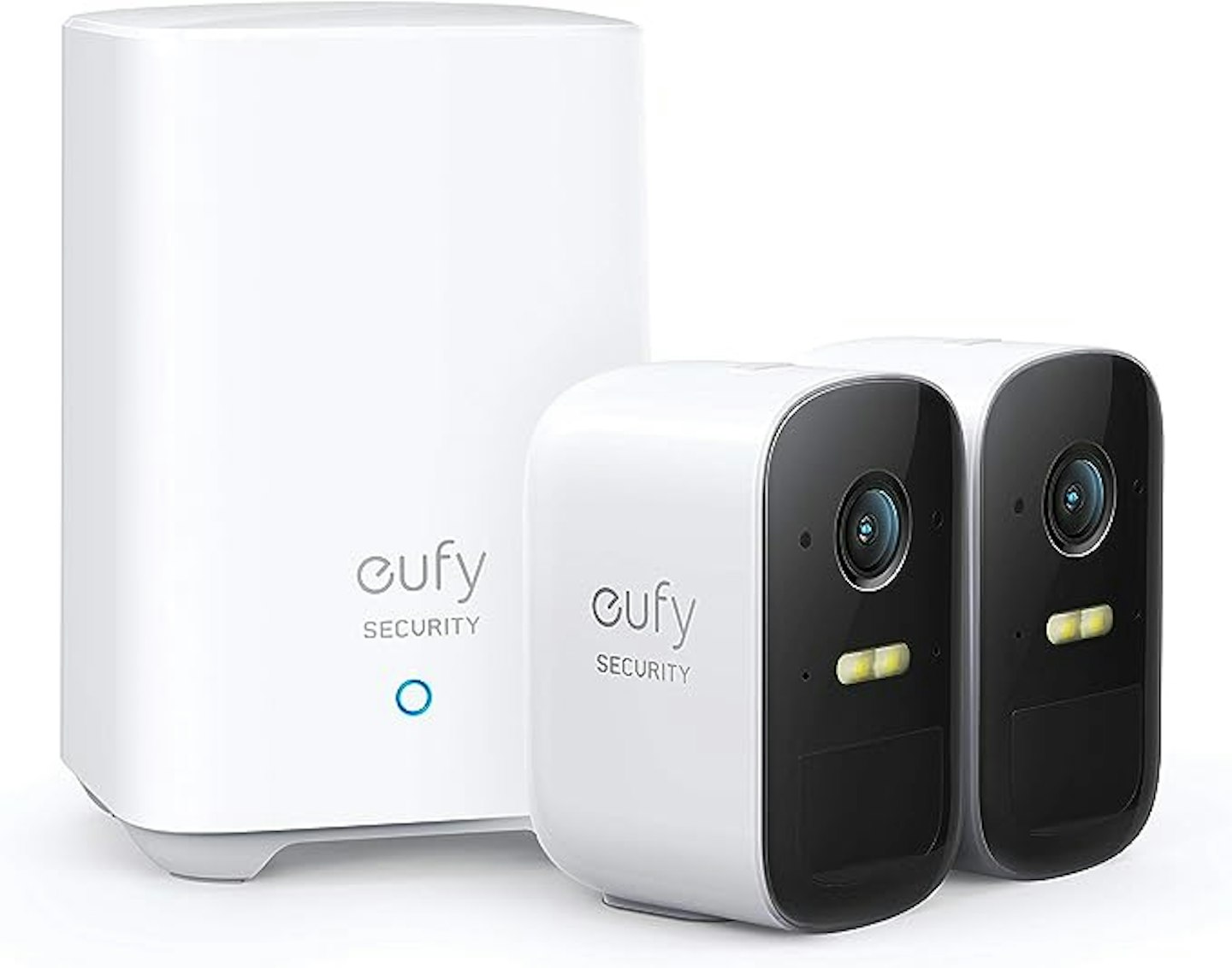 Via Eufy Security
Description
With a tremendous 6 months of power on a single charge, the twin Eufy outdoor security cameras
Pros
6 month battery charge
No added monthly subscriptions
Easy to use
The most advanced outdoor security camera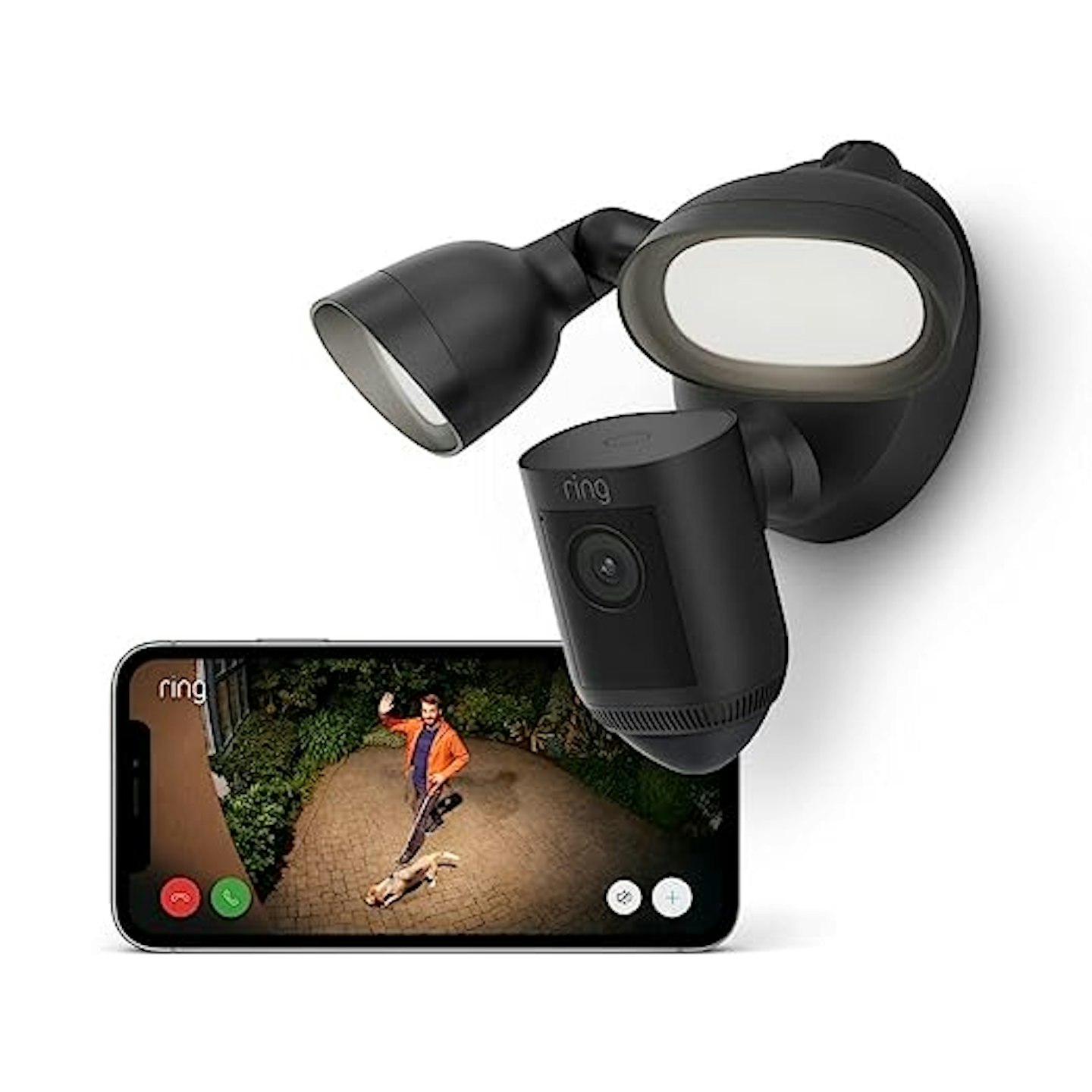 Via Ring
Description
If you're the sort of person to shine a light on fellow visitors, then Ring offers a wired outdoor
Pros
Floodlights for added visibility
3D motion detection with aerial view
High resolution
Cons
Subscription required
Professional installation by electrician required
The most eco friendly outdoor security camera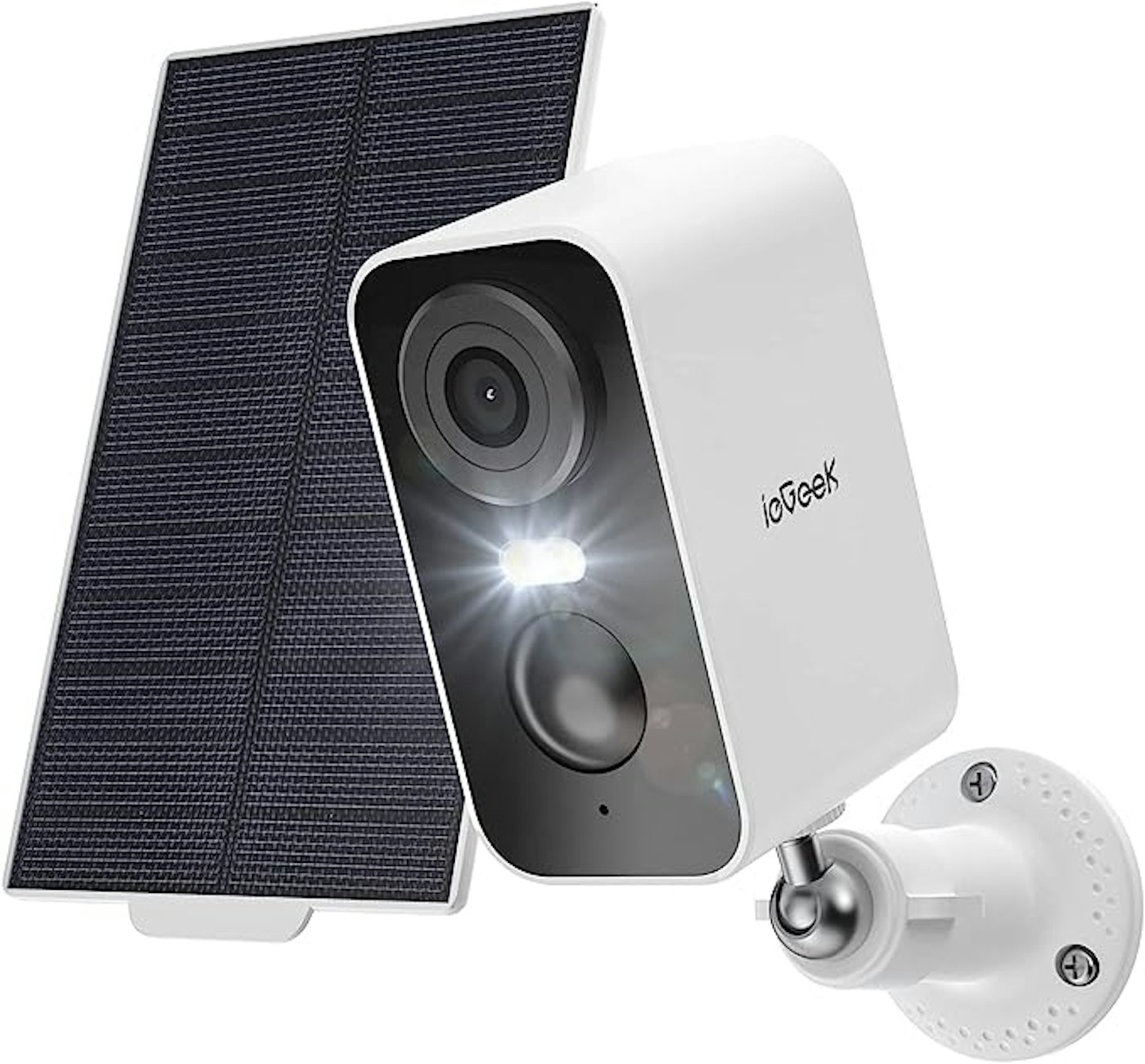 Via ieGeek
Description
Released only in April of 2023, the ZS-GX3S is one of ieGeek's newest solutions to outdoor
Pros
Good for the environment
Crisp picture display
Cons
Requires screws to install
What should I consider when buying an outdoor security camera?
As well as the basic things like cost and how it can be positioned on your home, there are quite a few things.
Chief among which is installation: wireless outdoor camera only require a 5 minute installation and pairing process with your Wifi-connected devices. Possibly an easier process than setting up a Scalextric circuit. However, wired ones that run through the mains will probably require the professional installation of a qualified electrician.
Why have I got to pay a subscription to save my own clips?
This is usually the case with most smart outdoor security camera systems. After washing your car using shampoo, you still need to pay a monthly water bill. It's the same principle here, although you have to scroll deep before finding the small print.
Ring for example, gives you the option to pay £3.49 a device per month or £8 a month per household. The latter gives you the option of adding as many devices as you like.
Then again, if those small payments mean the car is protected, then surely it's worth considering. You probably love and cherish that car like your favourite teddy. And knowing that there's an extra layer of protection can ease your mind, so you can enjoy some PC racing games in your spare time.
Which cars need outdoor security cameras the most?
Given that some insurers are refusing to cover Range Rovers in London, we'd probably suggest those.
Aaron Hussain is a commercial content writer at Bauer Media writing for Parkers and CAR. He is obsessed with classic cars and anything with a fascinating story to tell.
For verdicts, scoops, news and analysis from the team, delivered direct to your inbox, subscribe to the CAR newsletter.
You can enjoy CAR in its traditional print format, or one of the swelling number of digital editions, optimised for Apple iPhones, Android devices, iPads, tablets and desktop computers.