Racing games are getting more realistic all the time, with great graphics and precise physics blurring the line between real racing and simulated competition. And if you're serious about getting better at racing games, you'll need a wheel.
The best racing wheels you can buy in 2021 offer a strong blend of features, torque and compatibility – and the Fanatec sits at the very top of this list. But what makes it better than other wheels, and is it worth its steep £1500+ asking price? Read our review to find out.
Build and quality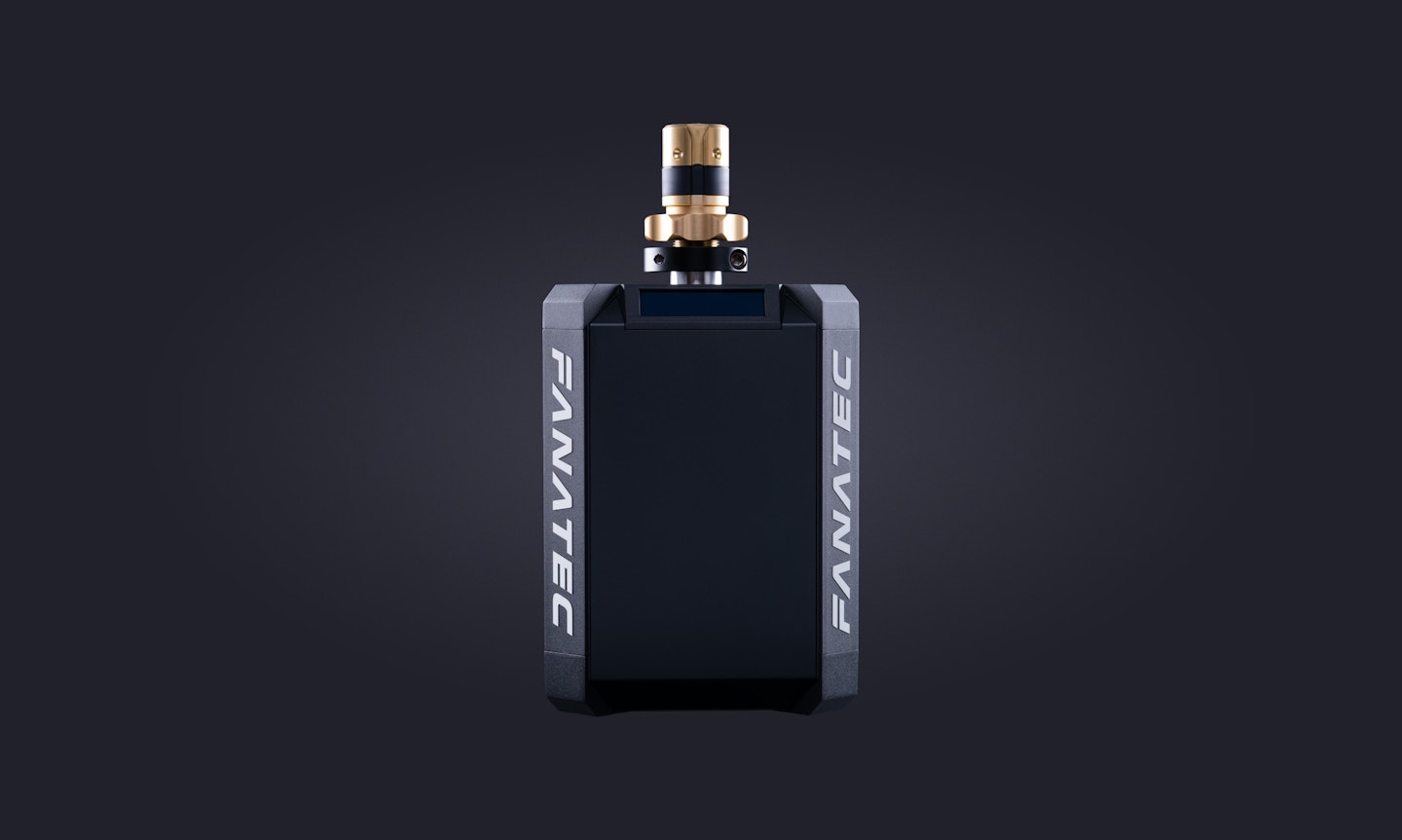 It's been a while since racing wheels felt like toys, but the Fanatec takes things up a notch. It's comprised of three main bits; a heavy, carbonfibre clad direct drive unit, a carbonfibre-finished wheel and finally a set of two to three pedals – depending on the upgrades you go for.
The Direct Drive unit is the key to the performance and high-end status of the Podium, and you can feel where your cash has gone straight away. Clad in carbonfibre, it's extremely heavy and features several mounting points – which you'll need to contend with its 20Nm of torque. In addition to a carbonfibre finished with flecks of blue, the Podium also features a 2.7-inch OLED display for settings and other status updates.
The wheel rim you get with the Podium is equally sophisticated. Covered in the same carbonfibre finish, it's a mass of F1-style controls, from rotary dials and switches to a screen and shift lights. Of course, you get paddles, and the wheel also has secondary paddles that could be mapped for things such as DRS or Overtake engine modes.
The wheel is attached via a high-quality, machined connection made of anodised metal – though you can attach other wheels in the same way. The Podium is compatible with PC and PlayStation consoles, though it can be easily converted for use with an Xbox, provided you buy an Xbox and PC compatible wheel rim.
Finally, the pedals are equally sturdy, and sit on a large metal platform. Two to three pedals can be used, and the Podium is also compatible with a loadcell brake pedal, which uses pressure rather than position to determine braking force – just like a racing car.
Usability and performance
Getting the Fanatec to work is easy, as every game we came across on both PC and PlayStation has plug-and-play capability. However, if you want to get the most out of the Podium, expect to spend lots of times in menus – either the ones on the wheel, or in the games themselves.
Everything from the amount of rotation to the amount of torque unleashed is customisable, and we found there was more than enough for the latter. In fact, when racing for longer periods we preferred to ramp down the force-feedback to around a third of what the Fanatec was capable of.
The pedals will need sorting out too, as the amount of pressure applied to a loadcell brake can be tweaked both physically and within settings. It's not that intuitive to begin with, but sort it out once and you won't have to again.
In addition to the standard calibration, it's also worth spending time mapping the wheel's numerous buttons to your games. Spend a few minutes with the Podium and iRacing, for example, and you can have dedicated buttons for traction control levels, engine maps, brake bias and more. Not only is it extremely cool, but it also makes all the difference when you're racing hard.
We can't comment on how easy it is to change wheels, as the Podium's included wheel is better than most, but we can vouch for how easy it is to mount to a racing chair: Fanatec's products are now very popular, so most racing seats will feature the compatible mounting-points.
Verdict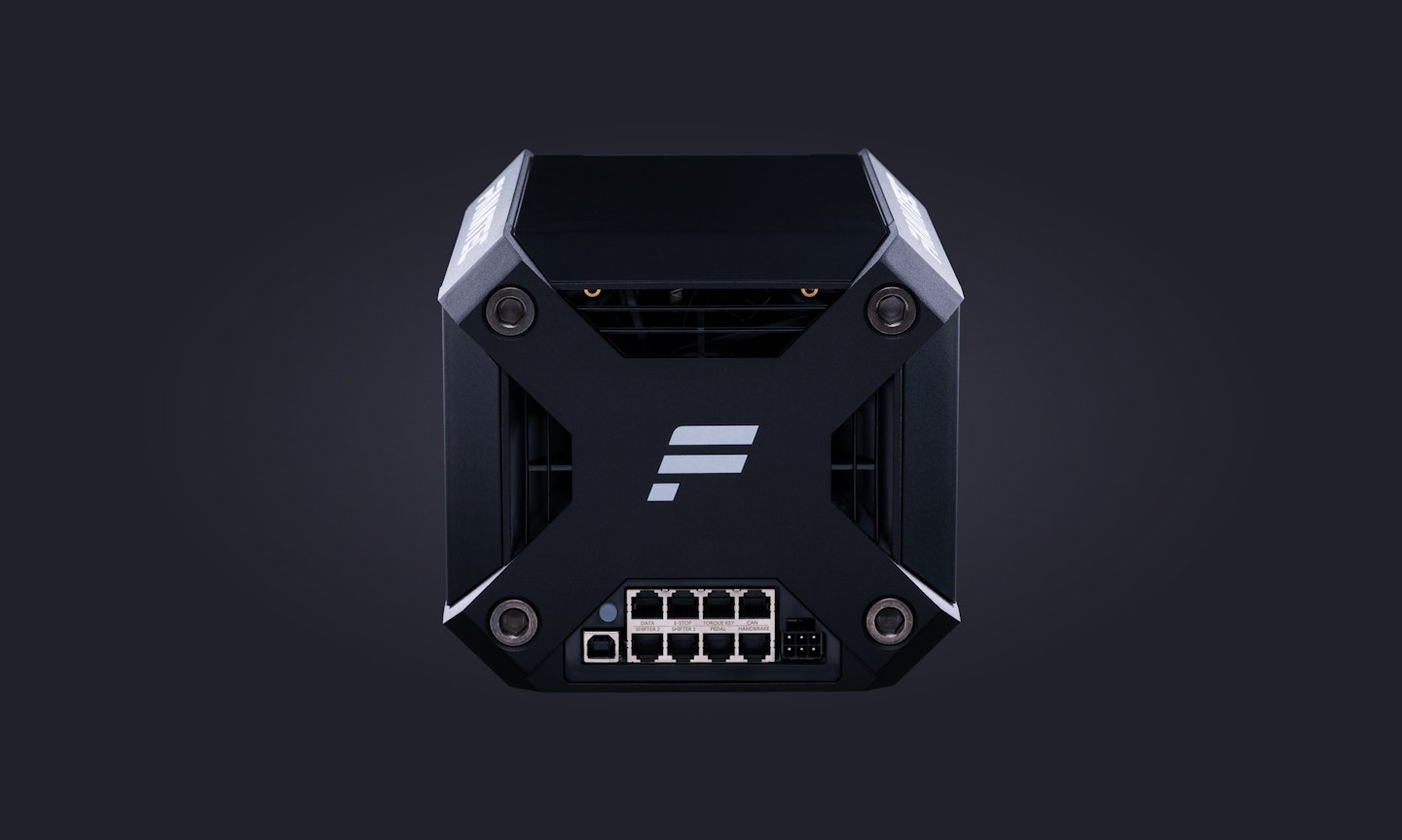 If money isn't an issue – or if you're serious about sim racing – the Podium DD1 is a great product. It's future-proof, thanks to good compatibility as well as the way its modular system works, and it's also extremely well built – so it should last and take some punishment.
The Podium puts out a good amount of torque on paper too, but that's the one thing we're less impressed about: we didn't use the Podium on max torque settings most of the time, and we doubt you'll want to either. It's pretty much a workout.
What's more, even in lower settings, the sheer force of the Fanatec meant we seriously considered upgrading our slightly rickety entry-level racing chair. Factor in the cost of a direct-drive compatible rig if you're looking at the Fanatec.
5/5
READ NEXT:
For verdicts, scoops, news and analysis from the team, delivered direct to your inbox, subscribe to the CAR newsletter.
You can enjoy CAR in its traditional print format, or one of the swelling number of digital editions, optimised for Apple iPhones, Android devices, iPads, tablets and desktop computers.