On the west coast of New Zealand's North Island there are many beaches with sinister-looking black sand. It's ironsand, and it annoys local surfers and sunbathers in summer because it heats up so much in the sun that it can burn skin.
The surfers may not be such a fan of the stuff but it's great in art or science class because ironsand is of course magnetic. Thus, sprinkle some on a piece of paper and use a magnet on the other side of the paper to drag the ironsand around to create neat designs or reveal the invisible magnetic field like Michael Faraday did.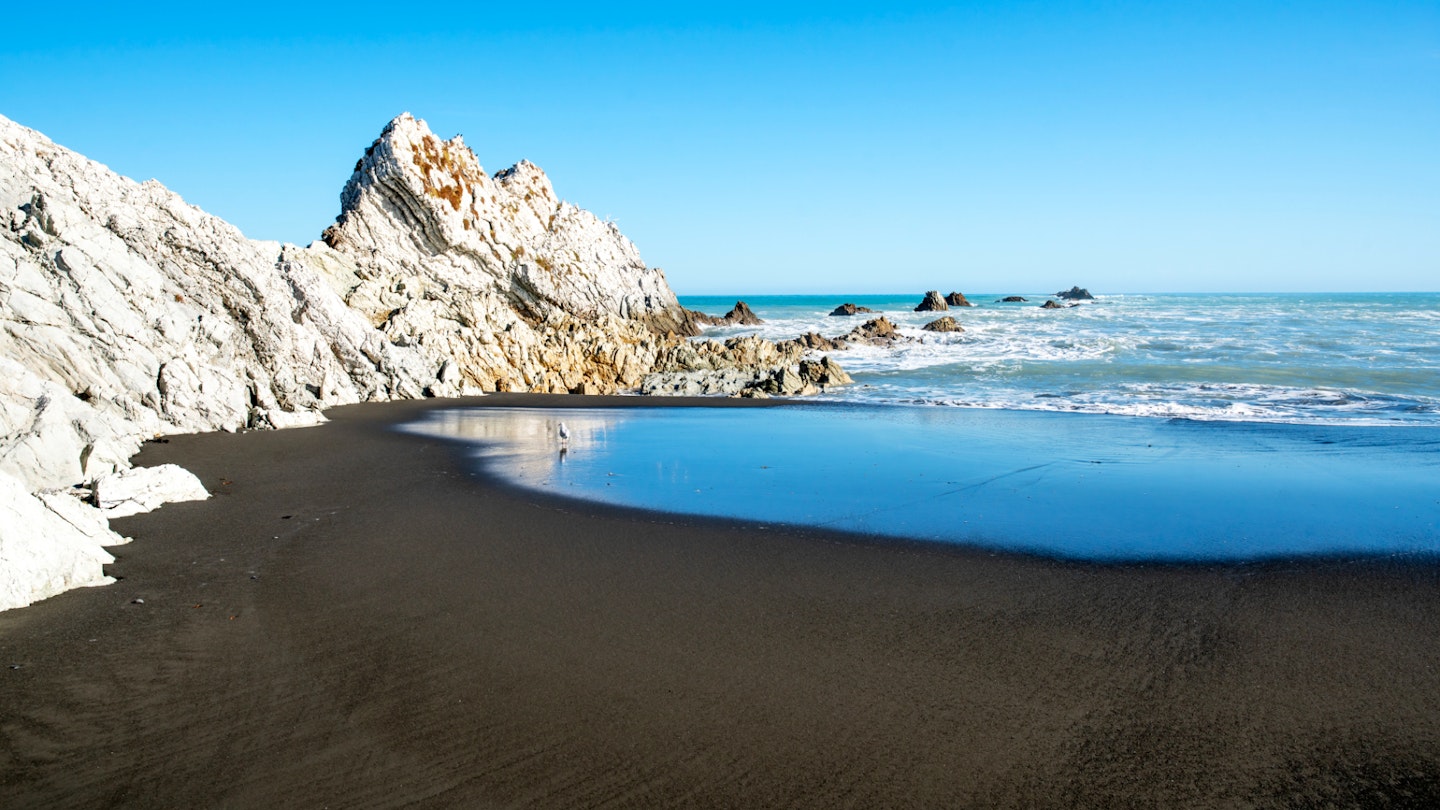 Even if you don't live near an ironsand beach, you can still enjoy the benefits of magnetism in a practical way by using a magnetic phone holder in your car.
Will a magnetic phone holder interfere with my phone?
Back in the day, magnetic sequencing was used to store memory on hard drive devices. However, modern smartphones use an intelligent computer chip system to store data, manufactured with non-magnetic materials. Long story short - your phone will not be damaged by a magnetic phone holder.
Which magnetic phone holder is right for me?
All magnetic phone holders are handy gadgets that will save you disgruntled rummaging time. However, not all magnetic phone holders are the same, as different designs suit different mounting points around the dashboard.
Air vents - a feature all cars have, but not all the same. An air vent compatible holder will keep your phone away from the useful buttons of your dashboard, but be wary that not all air vent holders may be compatible with your car. Be sure to check first that the magnetic holder you wish to buy will suitably fit.
CD input - Thrown your CDs away? Why not put your CD input slot to good use by adding a magnetic phone holder to it instead. Note, if you are still a CD user on the road, it will become an inconvenience.
Suction cup - If you really want to keep your dashboard tidy, you could opt for a windscreen mountable phone holder instead. One of these will keep your phone held at eye level on the road, but at the cost of cable management should you need to charge it up.
Which are best? Now that is a good question.
The best magnetic phone holders for cars
Description
Belkin's BoostCharge magnetic holder has a very strong grip on the device it holds and this
While that's annoying for those who don't have such phones, the good news is that for those who don't need or want the charging option, you can get this as a holder without it, which saves you about £15.
Pros
Cons
• Strong grip
• Only charges iPhone 12/13
• Sturdy clip
• iPhone charging capability
• Fully rotates
Description
CD slots are rather last week but plenty of us still have them, and that's fortunate because CD
The tabs that go into the CD slot mean that this mount and hold any device up to an 11-inch tablet, all the while still playing a CD. Like the Belkin holder above, this one fully rotates and swivels 360 degrees.
Pros
Cons
• Strong grip
• You might have to listen to the same CD over and over
• Holds phones and tablets
• Only for older cars
• Allows CD player function
• Fully rotates
Description
This magnetic phone holder from PopSockets is an air vent-compatible, repositionable solution to
PopSocket holders work with the PopGrip. This attaches to your phone and can be used as a stand as well as for phone mounting.
Pros
Cons
• Strong grip
• Blocks air vents
• Holds phones and tablets
• better suited to older cars
• Allows CD player function
• Fully rotates
Best magnetic air vent holder
Description
The YOSH holder is small and discreet and can be fitted to vertical or horizontal vent slats. For
The reason this stands above other air vent mounts is because the attachment, although a little fiddly, is much stronger and more secure than others. The magnets are strong too.
Pros
Cons
• Strong grip
• CD holder still more sturdy
• Quite small
• Stable attachment
• Fully rotates
The arm itself is sturdy and can even extend between 11.7cm and 16cm. Its angle can also be adjusted, while the magnetic mount swivels 360 degrees.
Pros
Cons
• Secure suction cup
• Can obscure view if positioned incorrectly
• Telescopic arm
• CD slot and air vent holders are easier to move
• Fully rotates
Description
For small and stylish, you can't go past this one. It's a sleek and minimal magnetic phone holder
There is a little magnetic tab you stick to your phone or non-porous phone case, which couples to the holder itself. For sturdiness, we would still recommend one of the other holders here, but for style, this one tops the lot.
Pros
Cons
• Looks great
• Others are more stable
• Small
• From reputable brand
For verdicts, scoops, news and analysis from the team, delivered direct to your inbox, subscribe to the CAR newsletter.
You can enjoy CAR in its traditional print format, or one of the swelling number of digital editions, optimised for Apple iPhones, Android devices, iPads, tablets and desktop computers.