Imagine a more harmonious world where even a budget dash cam wasn't necessary. We could drive around waving at one another like in Postman Pat; hedgehogs could snuffle along roadsides safe in the knowledge any oncoming traffic would actively avoid them. The whole world would revolve to the sound of a gentle overture. Alas, the world is what it is. Said hedgehogs become spike pancakes because some drivers are sadistic or blind.
It's become a reality that you not only have to drive defensibly but also act defensibly. If something goes wrong, it makes life so much easier if you can provide some form of proof, and a dash cam can do just that. You don't need to spend a fortune as there are some good, easy-to-fit pieces of kit around, like mirror dash cams which require minimum effort to install.
A worrying trend is an increase in crash-for-cash scams, where someone deliberately causes an accident or runs out in front of you while you are stationary and then claims you knocked them down. These situations can prove difficult to resolve without evidence, but by installing a dash cam, you can provide yourself with evidence should such a situation arise.
Shortlist:
The dash cam market is split into several categories. Here, we have rounded up our current favourites from these categories. Further below, there is also a helpful collection of dash cam buying advice.
Editor's pick
Description
It's been around for a while, but the Nextbase 522GW is still a ripper of a dash cam. In terms of
Pros
Great Value
Loaded with useful features
Very easy setup
Cons
You may not want all the features
Best budget dash cam
Description
Pros
Very affordable
Keeps things simple
3-inch screen for easy use
Cons
Only accepts up to 32GB microSD
Best dual dash cam
Description
Take our favourite dash cam, connect it to a superb wired rear camera, and you get the best
Pros
One of the best rear cameras
Easy installation
Magnetic mounts
Cons
The supplied wiring kit connectors may not suit all vehicles
Best mini dash cam
Description
The Garmin Mini 2 is hard to fault. It's about the size of a small garlic bulb and sits behind the
Pros
Very small
Very easy to use
Good build quality
Cons
Can only be used with the app
Best dash cam for hardwiring
Description
Thinkware's dash cams are intended to be hardwired to make the most of features like park mode, so
Pros
Supplied with a hardwiring kit
Excellent footage quality
Good security features
Cons
The app could be improved
Best dash cam memory card
Description
Pros
Ideal for harsher conditions in a vehicle
High endurance
Cons
Write speed may not be fast enough for some cams
Why you need a dash cam
As we mentioned above, our Editor Adam Binnie had to get the door mirror of his car repaired because someone got too close. Annoyingly common scenarios like this immediately justify the need for a dash cam. After all, the fundamental function of a dash cam is to record the road ahead in case of an incident. If that is all you want from a dash cam, you need not spend more than £100 for a well-designed model. You can spend merely half that if you really want to.
However, it didn't take long for dash cam brands to begin one-upping each other with better video quality and more features. Some are very useful in terms of performance and safety. But some are gimmicks only helpful for point scoring, and it's important to be able to make the distinction between them.
There are financial incentives, too, in addition to security ones. You can usually save some money on your car insurance premium when you have a dash cam fitted. Dash cam heavyweight Nextbase has even partnered with insurance brands to offer its own insurance deals.
Dash cam buying advice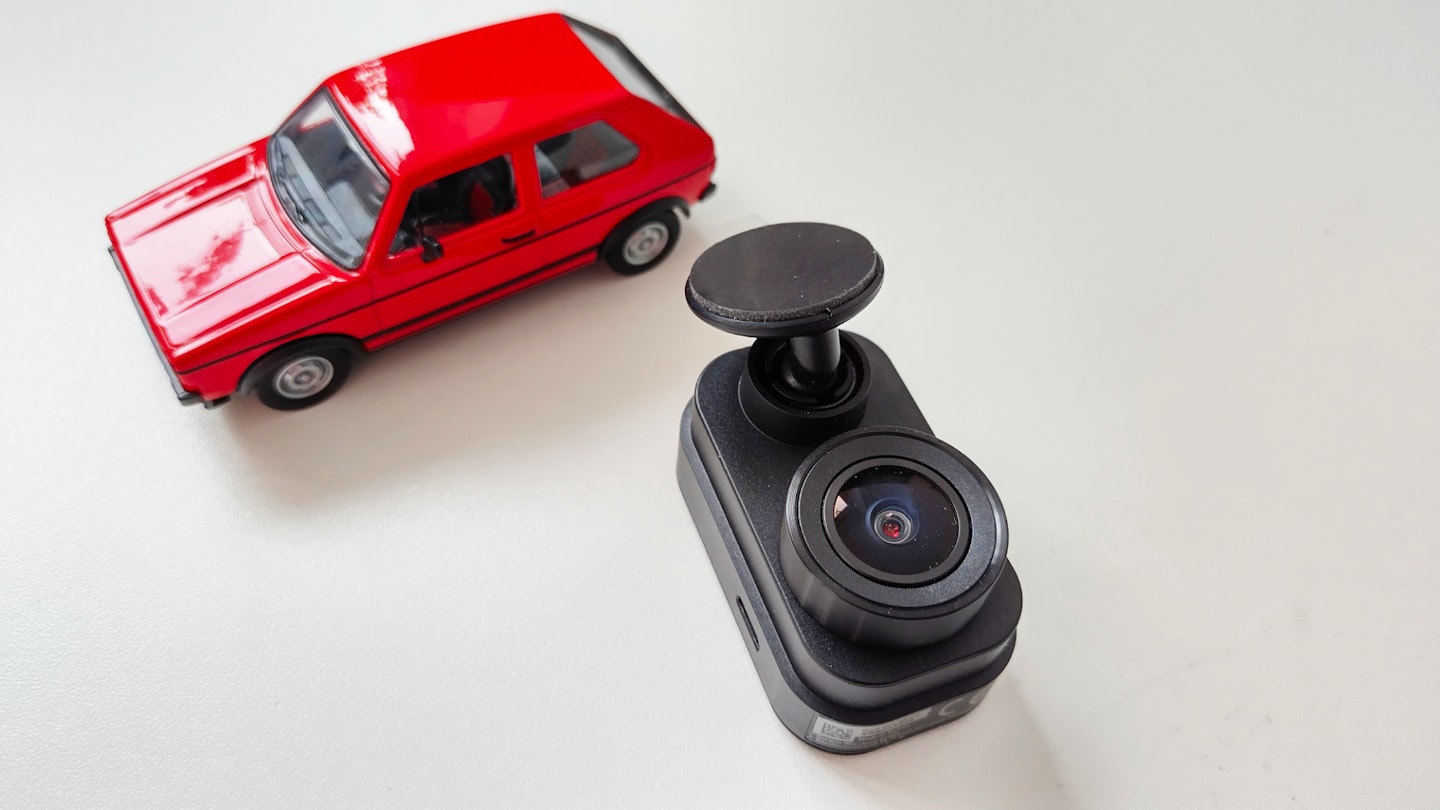 Budget
Whatever your budget is, stick firmly to it. There are enough dash cams out there, so there will be at least six suitable models within your price range. But if you're considering spending as little as possible, make sure the dashcam focuses on performance rather than the number of features. If your budget is over £100, you can be more selective about what matters to you. GPS? Size? 4K? Be fussy.
Minimum performance
Full HD 1080p at 30fps is the dash cam minimum. You'll struggle to find anything with 720p these days, but you can still find quite a few cheap 4K dash cams running 25fps. Anything less than 30fps doesn't provide smooth footage, and vital details in an incident can become unclear.
Field of view
A human eye (that doesn't suffer from tunnel vision) has a horizontal field of view of just over 180 degrees. Dash cams don't need to match this, but at least 120 degrees is necessary to avoid activity on the periphery being missed.
WDR/HRD or polarising filter
To keep footage clear in high contrast conditions, effective anti-glare techniques are needed. Wide/High Dynamic Range software helps with this, and so does a polarising filter.
Extra features
We've yet to come across a dash cam without a G-sensor and loop recording, so we can take those as read. But what extra features are worth it? The Nextbase 622GW is a triumph of useful features. For example, it carries clever image stabilisation and Extreme Weather software for the clearest footage possible. It's also the only dash cam to employ the what3words location system.
But if you're interested in security features like park mode, we recommend that you choose a dash cam that has an available hardwire kit.
We suggest you think carefully about what features are useful to you. Only spend the extra on a top-end model if you'll use the extra function.
Mounting
All the dash cams here are discreet when mounted correctly behind the rear-view mirror. Take care to push cables into the headlining properly so they don't fall out. Also, clean the glass before attaching the dash cam mount to make sure it'll remain secure. For the best possible footage, remember to keep the windscreen and rear window clean.
Chris Williams is an Automotive Content Writer for Parkers and CAR Magazine, he trained as an automotive journalist in New Zealand, prior to which he studied International Relations and History.
For verdicts, scoops, news and analysis from the team, delivered direct to your inbox, subscribe to the CAR newsletter.
You can enjoy CAR in its traditional print format, or one of the swelling number of digital editions, optimised for Apple iPhones, Android devices, iPads, tablets and desktop computers.