Keeping your car tidy is a tricky practice. In-car mess and mayhem start with something as simple as a plastic bottle here, loose change there. But it can quickly spiral.
Without due diligence, your pride and joy can end up looking like a hoarder's mansion, seemingly overnight. Matters are only compounded when whimsical, carefree (read: messy, irresponsible) children are added into the mix.
A messy, unkempt interior can lead to a number of issues, including damaged upholstery, lingering odours and, maybe worst of all, a perennial state of stress as you manoeuvre your four-wheeled barge of chaos around town.
Ease your mind and protect your car's trim with some in-car organisation solutions.
Car organisation tips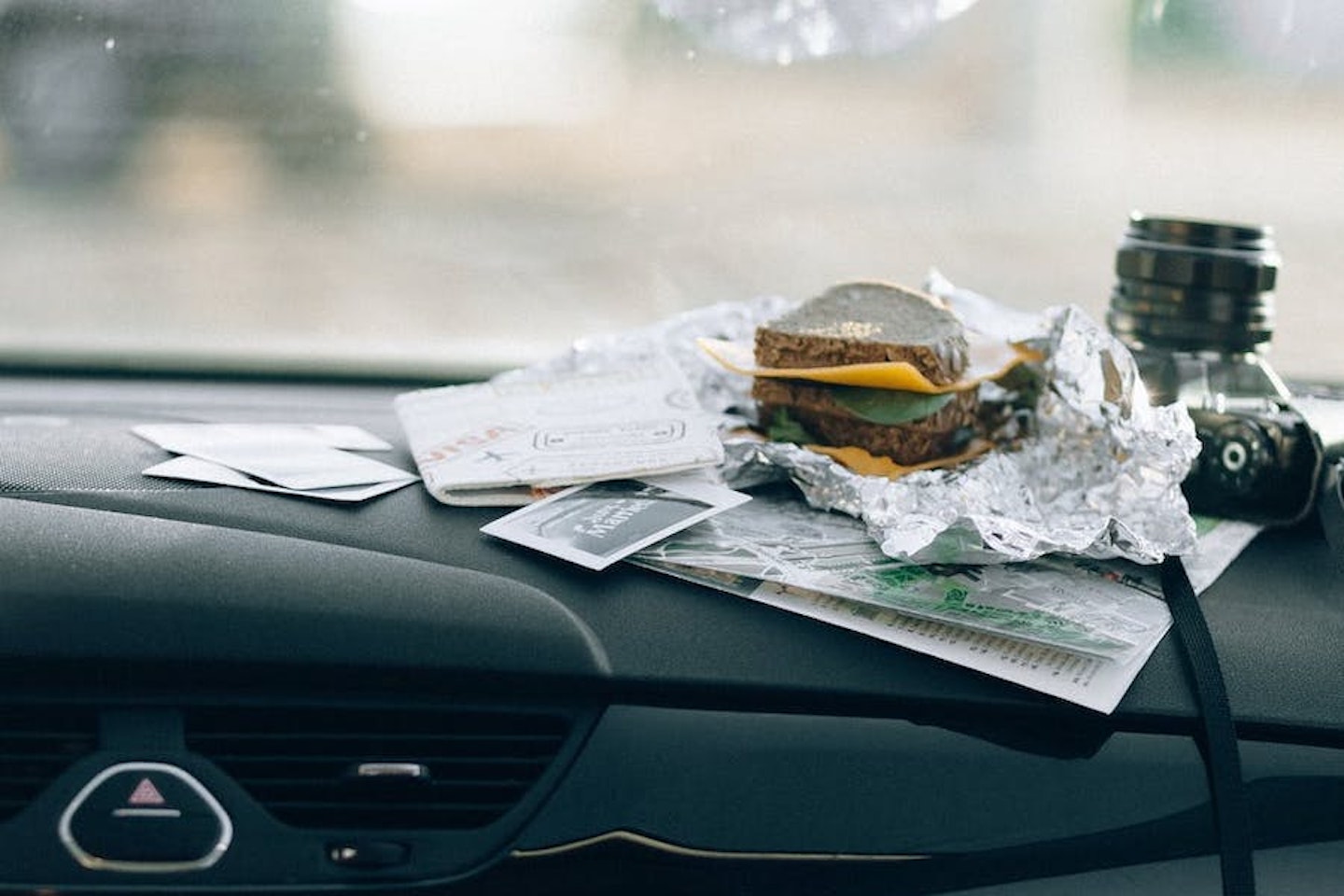 Essentials only:
There is no need to bring the whole house along with each journey, so make sure to pack only what you need and spare yourself and the car of anything else.
Clear away rubbish:
Empty food packaging, plastic bottles and other rubbish items are an inevitability – people just like eating on the road. Keep your mind clean and your car organised by appropriately disposing of your litter as soon as you have the chance.
Keep your interior clean:
Regularly cleaning your car's interior will allow you to maintain a peaceful and organised state. It will also allow you to keep track of what items may have been dropped or lost by back seat passengers along the journey. You may even want to consider investing in a set of car seat covers – tidy car, tidy mind.
To best improve the organisation of your car, you'll want to invest in a compartmented organiser. These useful storage units will allow you to keep all of your car's clutter in one place, rather than having it spread out across the vehicle. They're great for transporting food, tech or children's items safely and securely on the road. Not sure which to get? Here are some of our suggestions.
The best car organisers
This collapsible, multi-compartment storage unit is perfect for keeping your car organised. De-clutter your car by keeping the essentials all in one place, with room for food, toys and any other loose items neatly packed in together.
This organiser can fold down for convenience and space-saving when not in use but is resizable to suit any car – from SUVs to hatchbacks. If the main compartments aren't enough, this vessel has ample pockets around the outside, too.
Pros:
• Lots of space
• Sturdy materials
**Cons:
**• Cheaper options on the market
For something a little smaller to keep your car in check, this back seat organiser from Diono would make a great choice.
It features one main compartment with two cup holders to the front and mesh pockets on either side. This would best suit family road trips, as children can store snacks, drinks and other entertainment items all in one place without losing them or spilling them around the vehicle.
For durability and spill protection, this organiser is manufactured using waterproof materials – remaining fixed in place using the integrated belt pack.
Pros:
• Fits neatly into a rear middle seat
• Great for family trips with children in the back
**Cons:
**• Only one compartment
If you're looking for size and durability, this organiser is built using waterproof 1680D Oxford cloth to last a lifetime. The side and base plates consist of a 5mm density board and pearl cotton – great for protecting the contents of this storage unit without adding too much weight.
For the benefits of portability, the unit features two aluminium allow handles for comfort and strength when carrying it around, doubling this organiser up as a basket for picnics etc. The unit is finished in black for continuity with boot linings and large enough to keep all your loose items in one place. Tidy up your car today with this organiser from Oasser.
Pros:
• Multiple large compartments with pockets on the side• Ample room for storing all your car's items
**Cons:
**• Expensive item
This car seat organiser from Gear Geek presents a more stylish solution to the in-car organisation. It features multiple pockets and compartments all within one structure, meaning that wallets, phones and other miscellaneous items can all be kept together and close to hand.
This storage box fits neatly between the centre console and the passenger/driver's seat for convenience; it is available in black, brown or white so as to fit the congruity of the cabin's trim without standing out. If you're looking for an affordable and stylish option to keep your belongings safe while driving, this might be the choice for you.
Pros:
• Stylish yet practical design
• Exterior finish suits rest of car trim
• Sits subtly between the centre console and car seat for convenience
Cons:
• Front seats only – not as suitable for back seat or family use
• Leather finish prone to damage if used for children
Children can be messy, so tidy up your back seat with this hangable organiser, featuring a built-in cool bag. The bag is designed to hang from the rear seat, with room for multiple drinks bottles or snacks to store inside and keep cool all day.
For extra storage, the bag has multiple mesh pockets around the lower exterior – perfect for extra drinks or toys – but we especially like this hanging bag for its built-in tissue dispenser at the bottom. For under £10, this bag offers a whole lot of organisation for a small price tag.
Pros:
• Light, compatible with most cars and child friendly
• Easy installation
Cons:
• Only big enough for a handful of items
• Rear access only
For verdicts, scoops, news and analysis from the team, delivered direct to your inbox, subscribe to the CAR newsletter.
You can enjoy CAR in its traditional print format, or one of the swelling number of digital editions, optimised for Apple iPhones, Android devices, iPads, tablets and desktop computers.