If you've got your fingers crossed for a staycation this year and want to take your bike with you, buying a bike rack is a clever idea. And if you've got a large family and need to transport a number of bikes, a tow bar mounted bike rack is the best option for you.
We've found the best examples currently for sale for a range of prices so you'll be able to find the perfect one for you. We've also found some essential accessories to help make your life easier when using your tow bar bike rack.
Related: The best bike racks that are perfect for your car roof
The best tow bar bike racks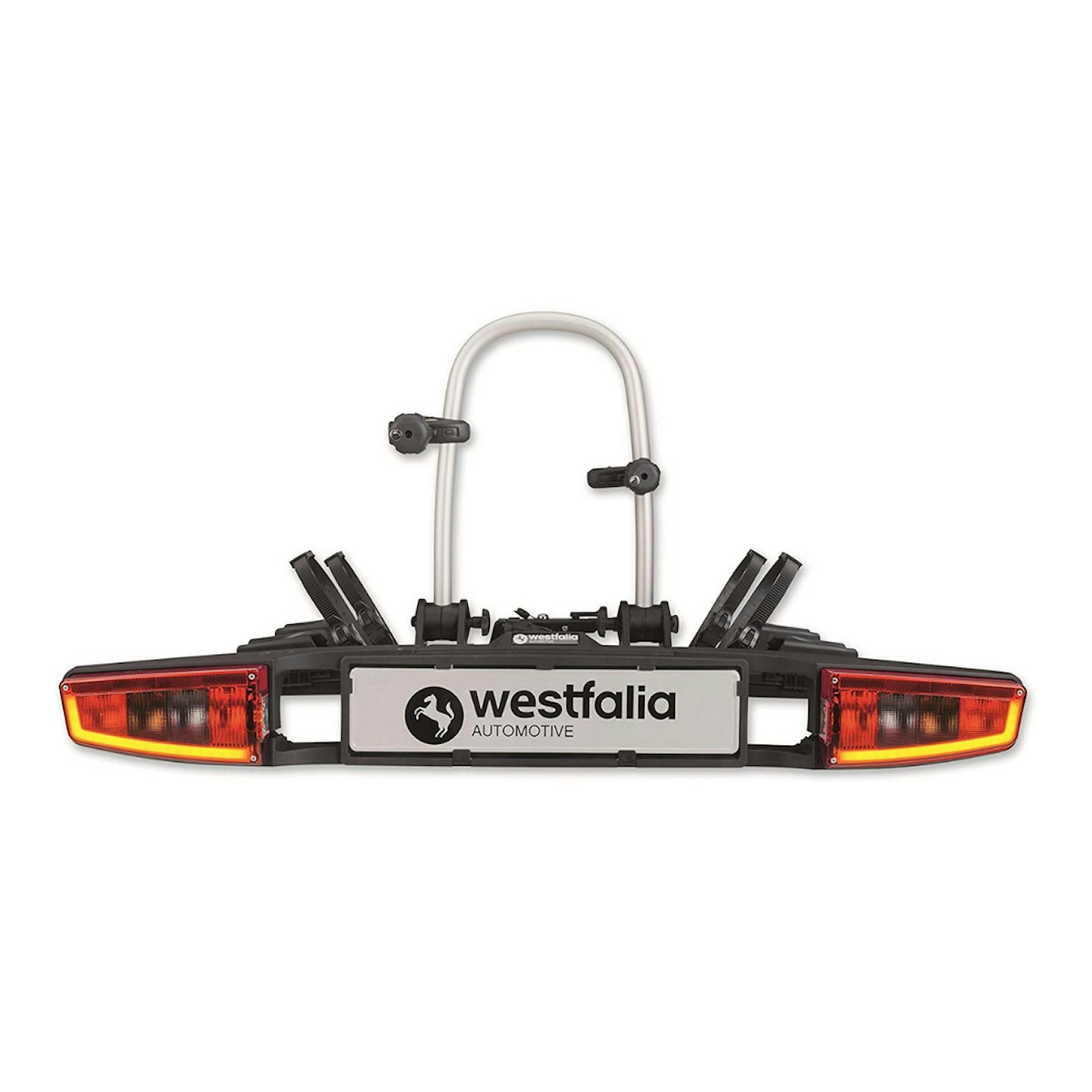 1 of 5
Westfalia bikelander
Westfalia may be more known for campervans, but it also offers some excellent bike racks. This model supports two bikes with a maximum total weight of 60kg. It features a tilt function for easy access to your boot and comes with a license plate holder and LED driving lights to keep you legal. This example is even capable of folding up when not in use, making it easy to store. **Pros:**Very well made and easy to useFolds away for easy storage **Cons:**Quite expensive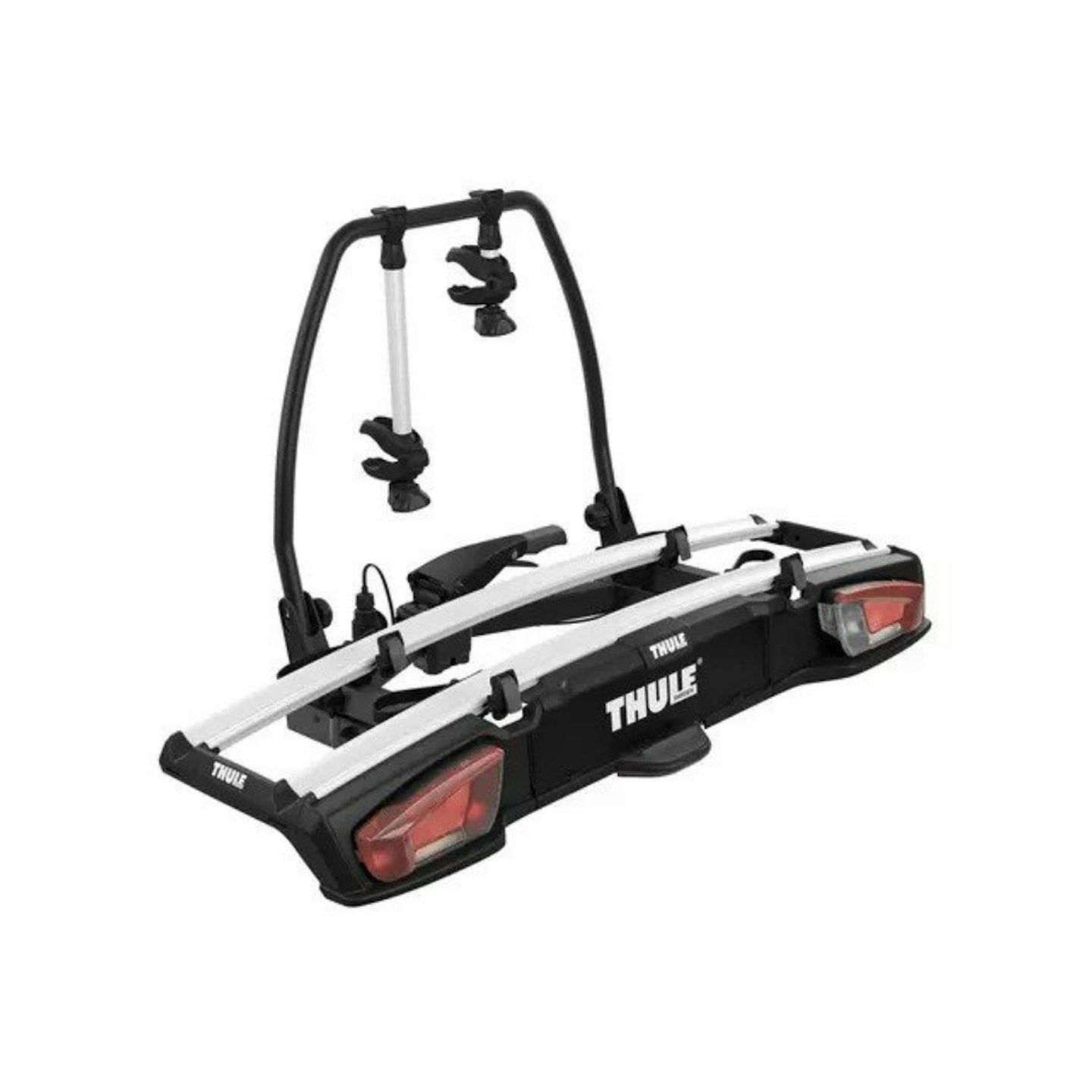 2 of 5
Thule VeloSpace XT 2-Bike Towbar Mounted Bike Rack
Thule has a reputation for seriously good bike racks and the VeloSpace is a top option if you don't mind paying a bit more for a bike rack. Offering great adjustability for larger bikes and excellent security, this is a top choice for anyone. **Pros:**Excellent quality **Cons:**Quite expensive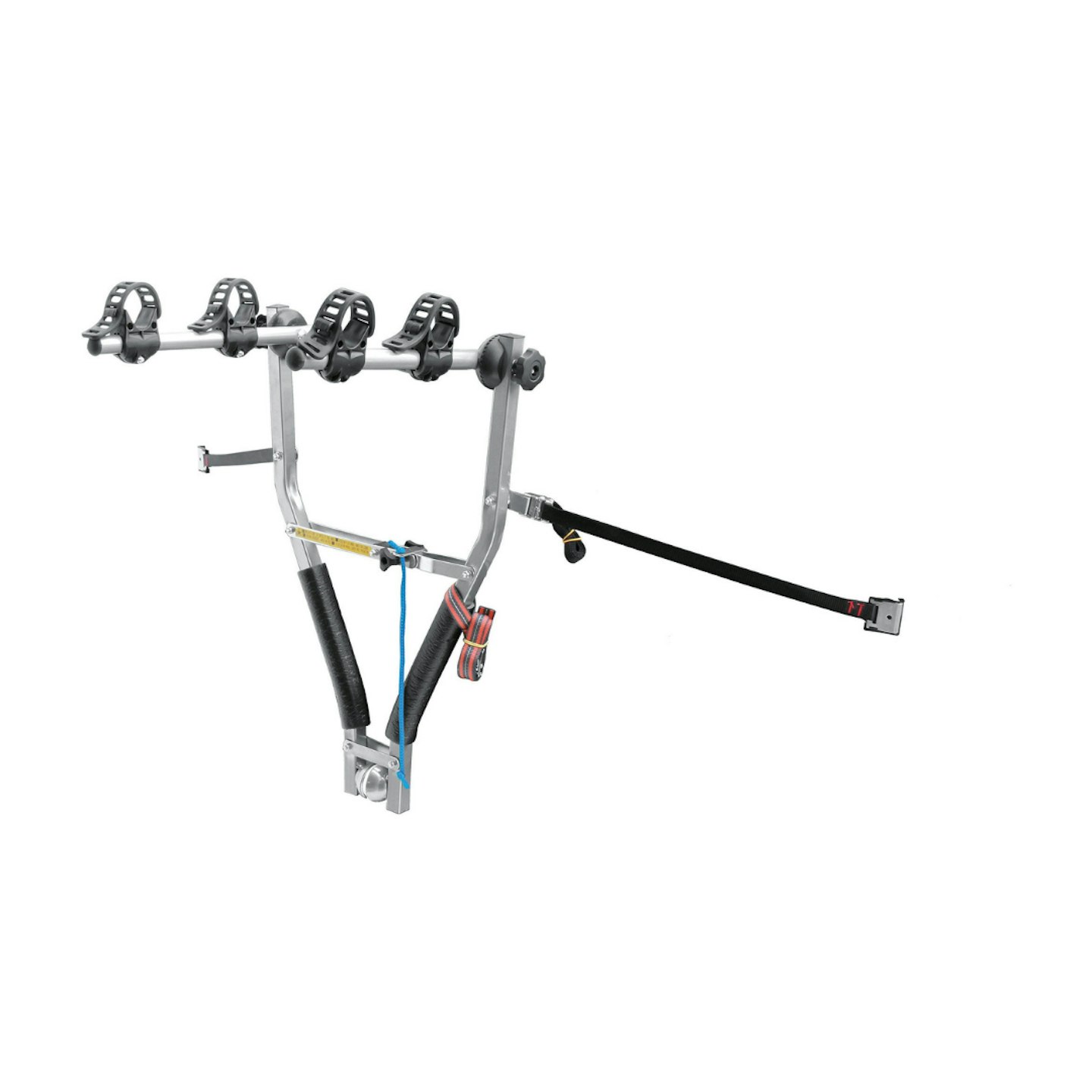 3 of 5
Peruzzo Cruising 2 Bike Towball Carrier
A simple but useful option from Peruzzo, this bike rack will hold two bikes and support an overall weight of 30kg. Very quick and easy to install, it will hold your bikes but won't lock them in place. You'll also probably need a light board. **Pros:Great value for moneyCons:**Can only support up to 15kg bikesNo security features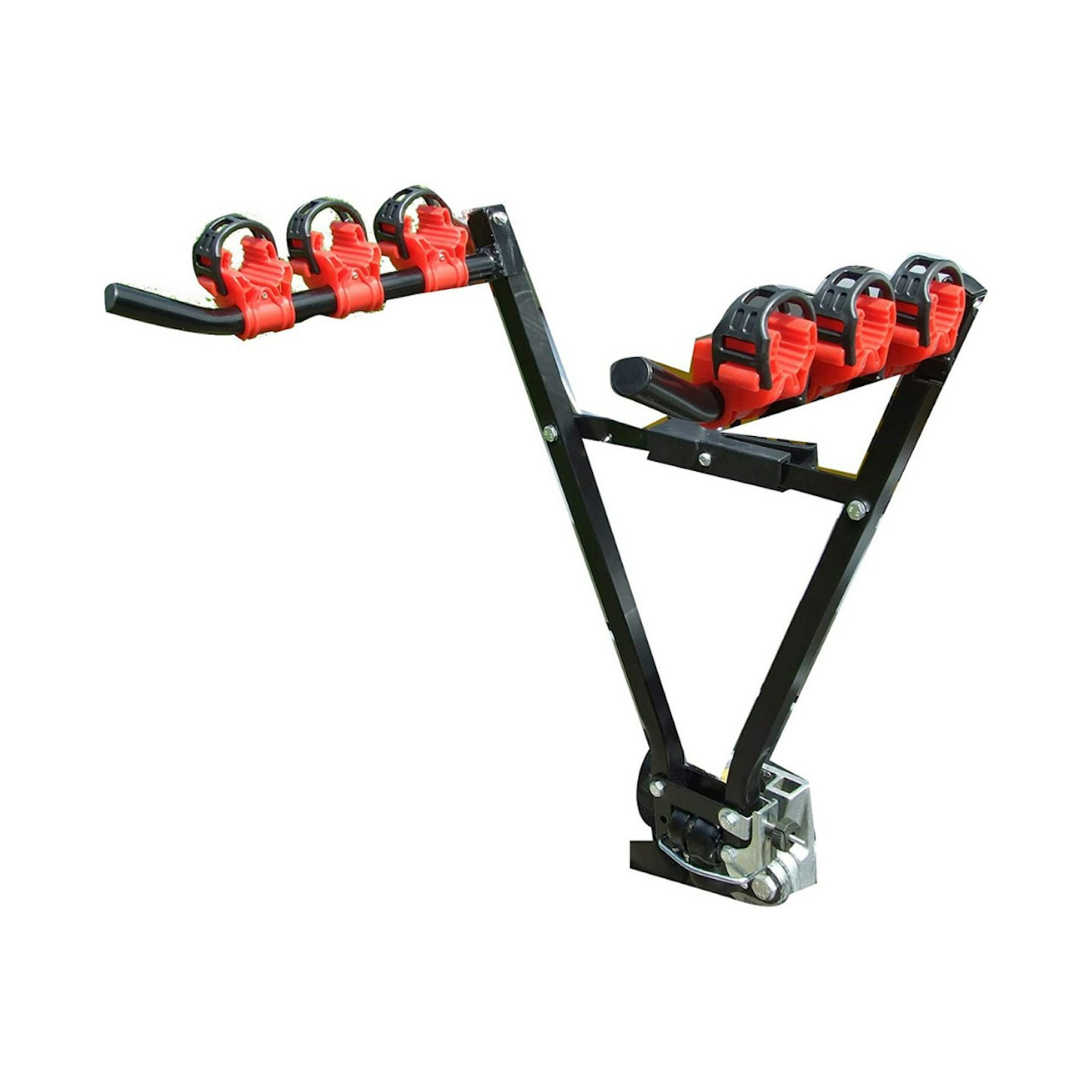 4 of 5
Streetwize 3 Bicycle Carrier Towball Fitting
This bike rack may look compact, but it is capable of holding three bikes at once. Its maximum weight capacity is 45kg meaning it'll hold more than one e-bike with ease. You'll just have to remember to make sure your rear lights are number plate are visible with the bikes attached. **Pros:Great valueSupports up to 45kgCons:**Doesn't fit swan neck tow bars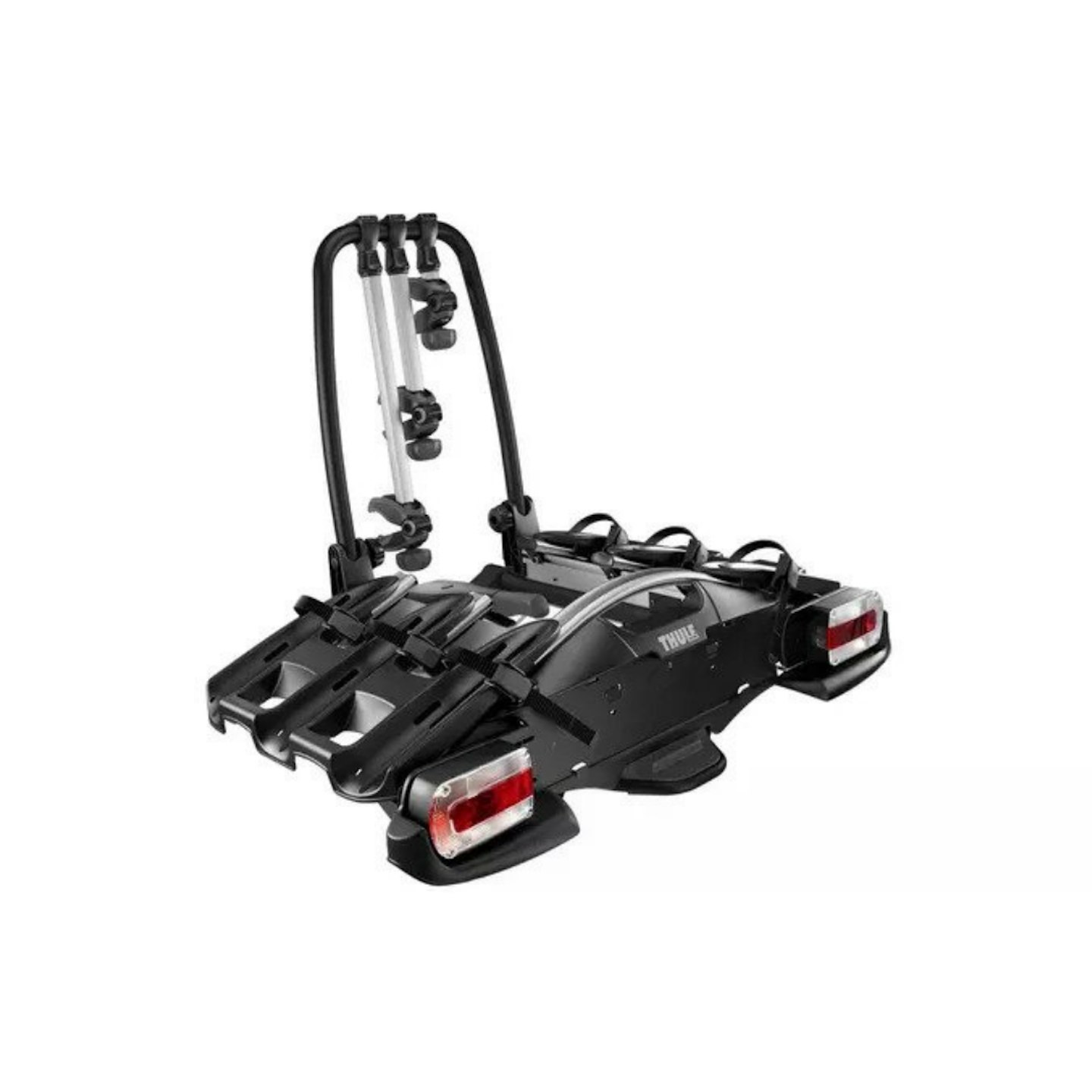 5 of 5
Thule VeloCompact 927 3-Bike Towbar Mounted Bike Rack
Thule makes excellent bike racks and this model is the best model for carrying three bikes. While the 60kg weight limit means you won't get three electric bikes on it, it'll easily hold three regular bikes. The wheel holders are extendable to fit larger bikes and you can even buy an extender to fit a fourth bike. While it doesn't fold up, it will fold flat for easy storage.**Pros:**Will carry three bikes with easeGreat security features **Cons:**Not able to carry three e-bikesExpensive
The best tow bar bike rack accessories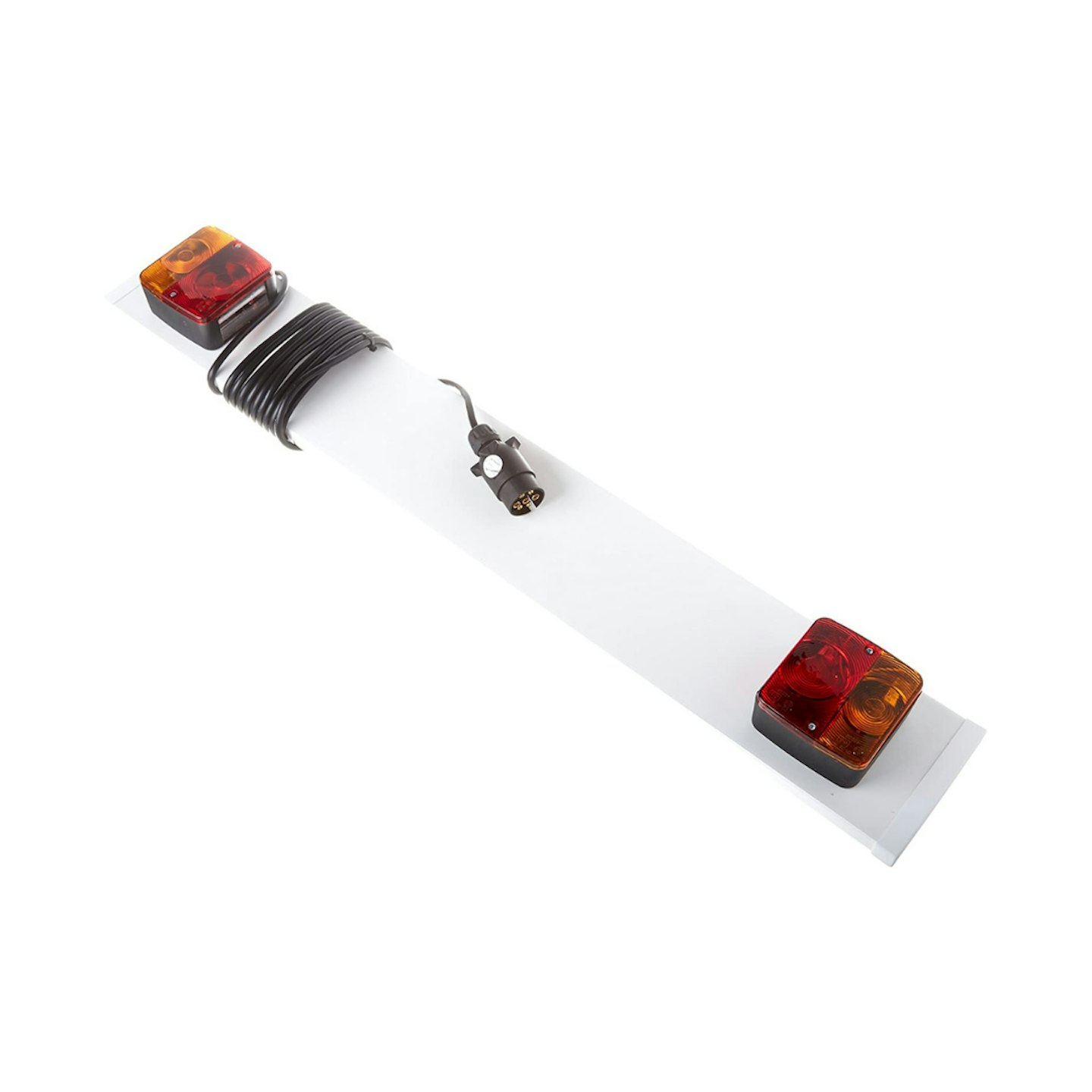 1 of 3
Maypole Trailer Board
Budget tow bar bike racks rarely come with built-in rear lights or a license plate holder, so you'll need to buy a light board to stay on the right side of the law. This board by Maypole will include everything you need while being good value for money.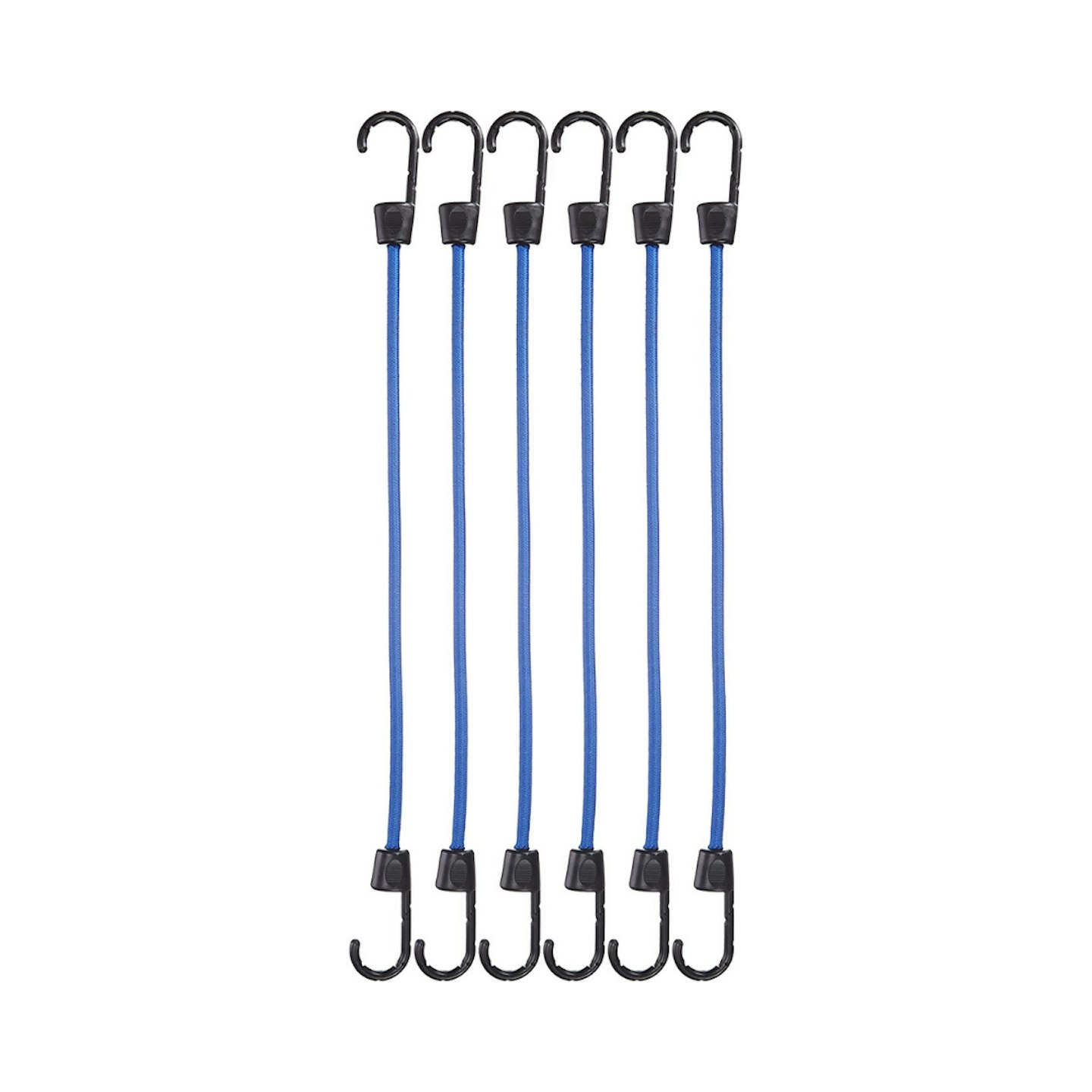 2 of 3
Amazon Basics Bungee Strap
Another invaluable thing to have with you if you're carrying anything is a set of quality bungee cords. This pack from AmazonBasics comes with six 40cm bungee straps and can be used to help further secure a bike to your bike rack.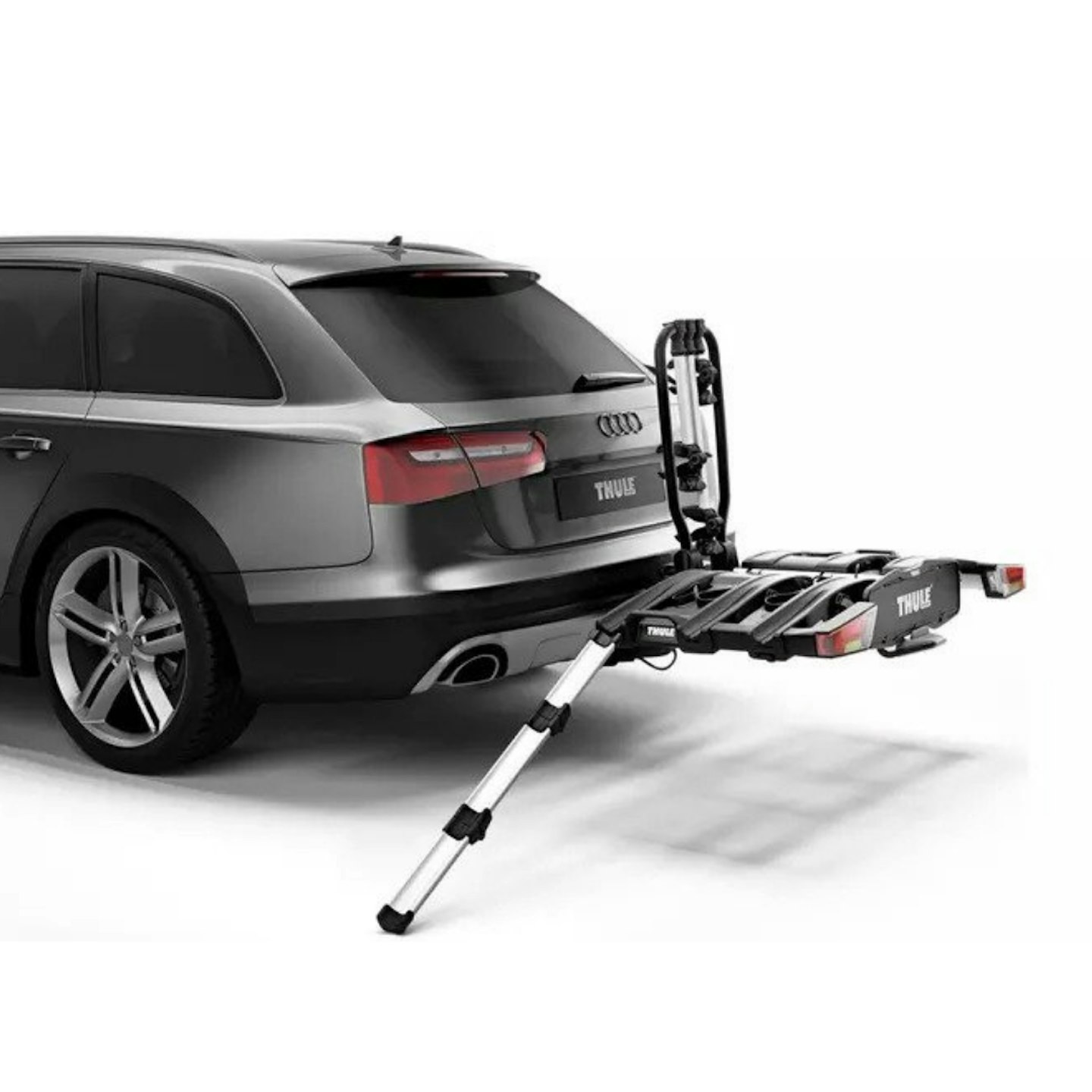 3 of 3
Thule Foldable Loading Ramp
If you own a heavier bike and don't want the hassle of lifting it on to your rack, this folding ramp is the perfect solution. Simply attach to any Thule product and you'll be able to wheel your bike on to it. It then folds up when not in use.
What you need to know about tow bar bike racks:
Why should I choose a tow bar bike rack?
The main benefit to having a tow bar mounted bike rack is that you don't need roof racks fitted to your car, but you do need a tow bar. A tow bar bike rack should also be easier to load and unload because it is mounted lower down than a roof bike rack.
One potential drawback with a tow bar bike rack is that they can block you from accessing your boot. If you do want access to your car's boot, then you can buy an easy-access bike rack that can tilt - but these can be very expensive.
Will it support my bike?
Tow bar bike racks should support most bike types with ease. Many tow bar bike racks have a level of adjustability to fit long wheelbase bikes. Most tow bar bike racks do require a horizontal top tube, which should be taken into consideration.
Tow bar bike racks can accept more weight, meaning many can carry electric bikes, something roof-mounted bike racks aren't able to do.
What else do I need to know?
Remember that your licence plate needs to be visible at all times. If you're not sure, have a look at buying a rear light board.
Also, double-check which type of tow bar your car is fitted with because not all bike racks will be universal.
READ NEXT:
The best car air freshener for getting rid of an awful smell