You can't go pouring Castrol GTX into a 4 stroke engine unless you want a hefty repair bill. While ICE cars, for the most part, are 4 stroke setups (unless you're unlucky enough to drive a 2 stroke Trabant 601 or Wartburg Knight) they need different oils to a 4 stroke motorcycle or lawnmower.
While there's not much difference between the more advanced 4 stroke engine oils and normal car engine oil, it's still a safe bet to make sure that you get the correct oil for your engine. With that read CAR's guide to the best 4 stroke engine oils and you'll be sure to find the right one for your 4 stroke motor.
Best 4 stroke engine oil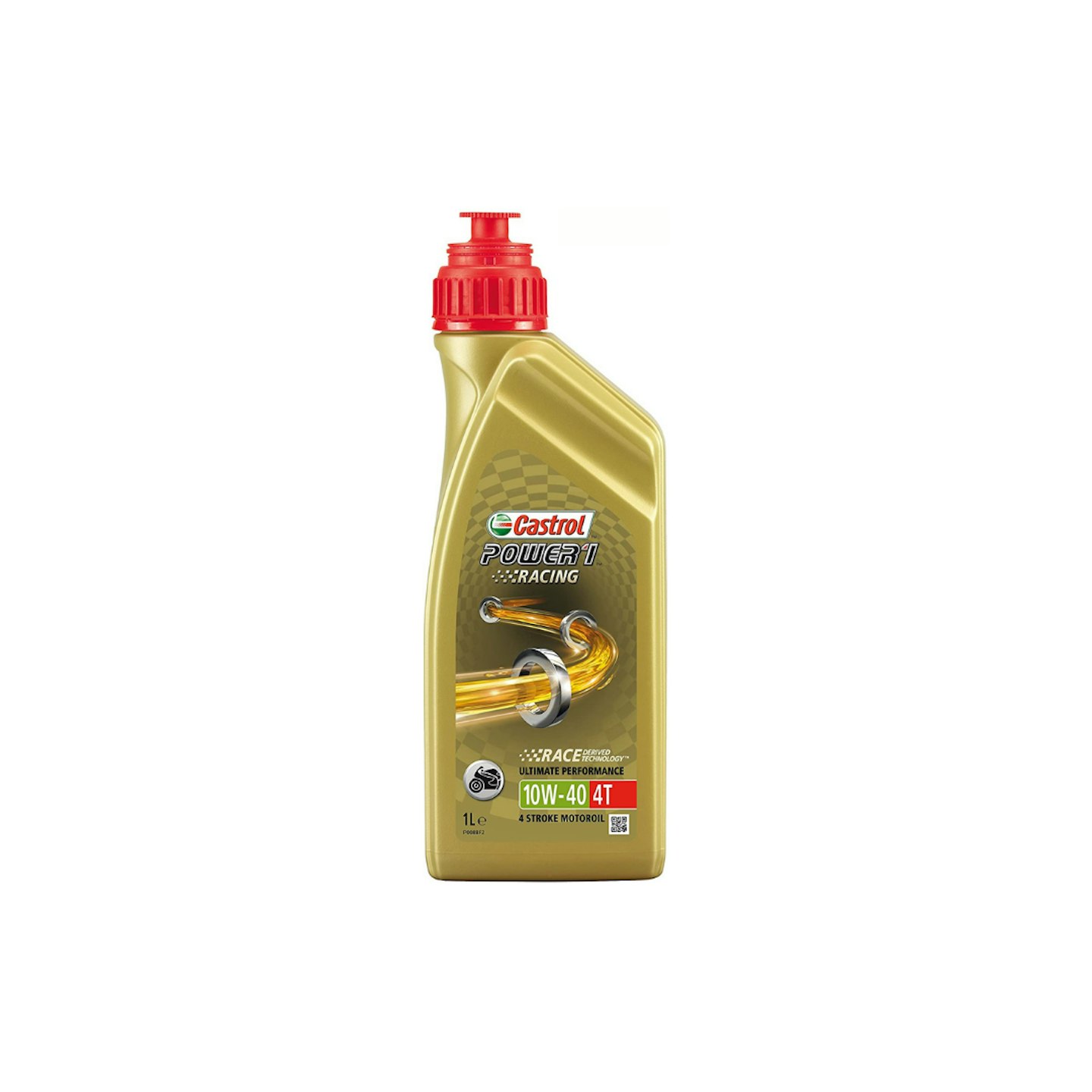 1 of 6
Castrol Power 1 Racing
Superbikes are incredibly high-revving and their engines have to work extremely hard to extract so much power. With this seriously impressive oil is required to keep the bike lubricated at high speeds. This oil from Castrol is developed for racing motorcycles meaning it'll be more than durable for road use. **Pros:Perfect for performance engines Brilliant engine protection Fully syntheticCons:**An expensive option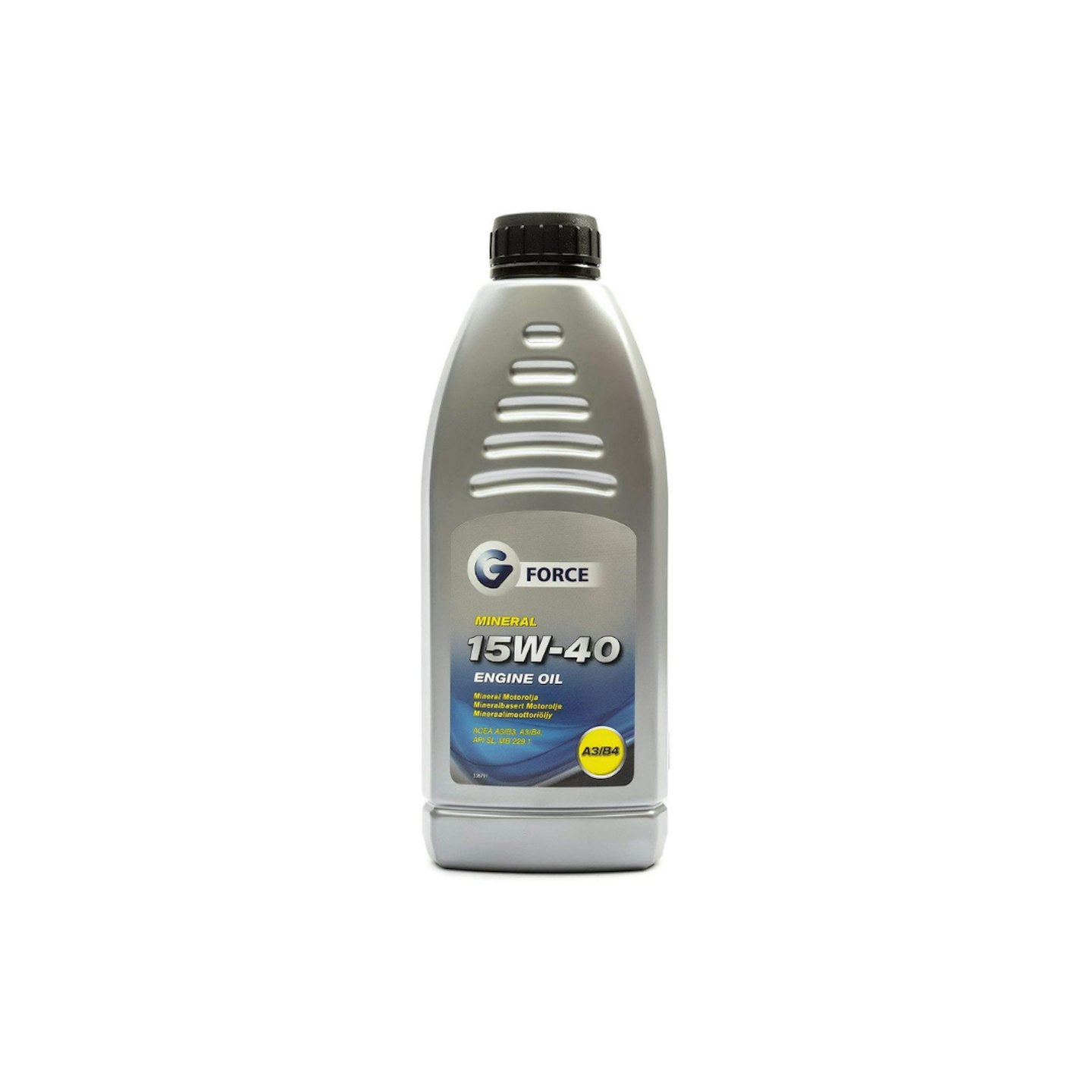 2 of 6
G Force 4 stroke engine oil
Mineral oil isn't really suited to high-performance engines, it simply cannot be refined enough to work effectively under extreme temperatures. It is however acceptable for smaller, more basic engines and is a good value option. G Force mineral oil is designed for engines up to 250cc making it ideal for small quadbikes and dirtbikes.**Pros:Good value for moneyUsed in dirtbikes and quadbikesCons:**Oil is not the most refinedCannot be used in any engine over 250cc
3 of 6
Honda 4 stroke oil
Do you know how many different 4 stroke engines Honda make? From outboard motors to lawnmowers to motorcycles they produce loads. So it seems like a natural step they would produce a 4 stroke oil perfect for these engines. This oil from Honda will protect the internals of your smaller Honda engines, just don't go adding it to your Honda Fireblade.**Pros:Designed for Honda gardening equipmentCons:**Is not compatible with Honda motorcycles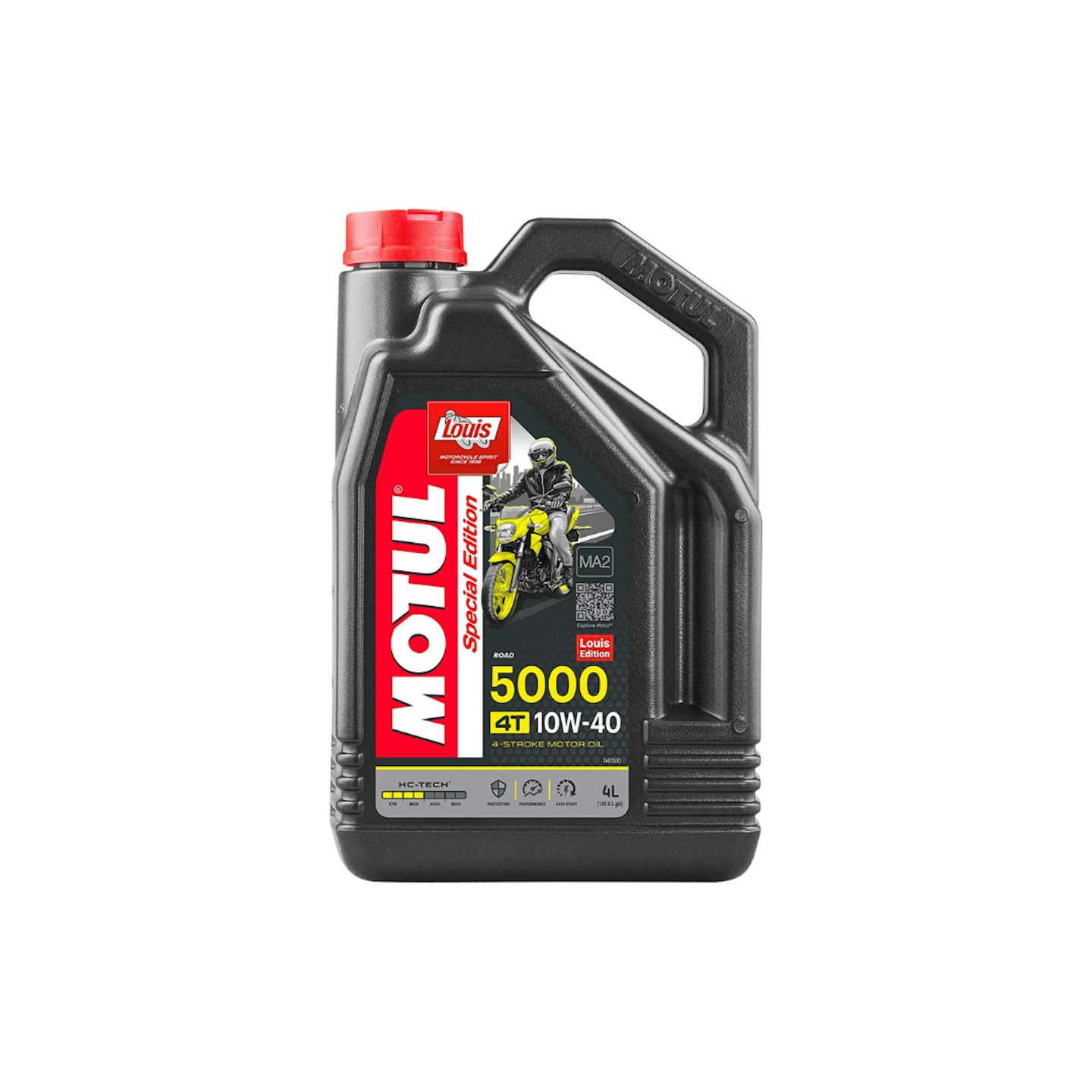 4 of 6
Motul 5000 4T
If you want an oil that's perfect for most motorcycles then this Motul 4 stroke oil is an excellent choice. Protecting your engine, emission catalysts and even wet-clutches, Motul 5000 is a solid option for most motorcycles. As a semi-synthetic blend, it offers great refinement and efficiency while still being a relatively affordable option.**Pros:**An excellent choice for most motorcycles Good value option **Cons:**Not the best choice for high-performance bikes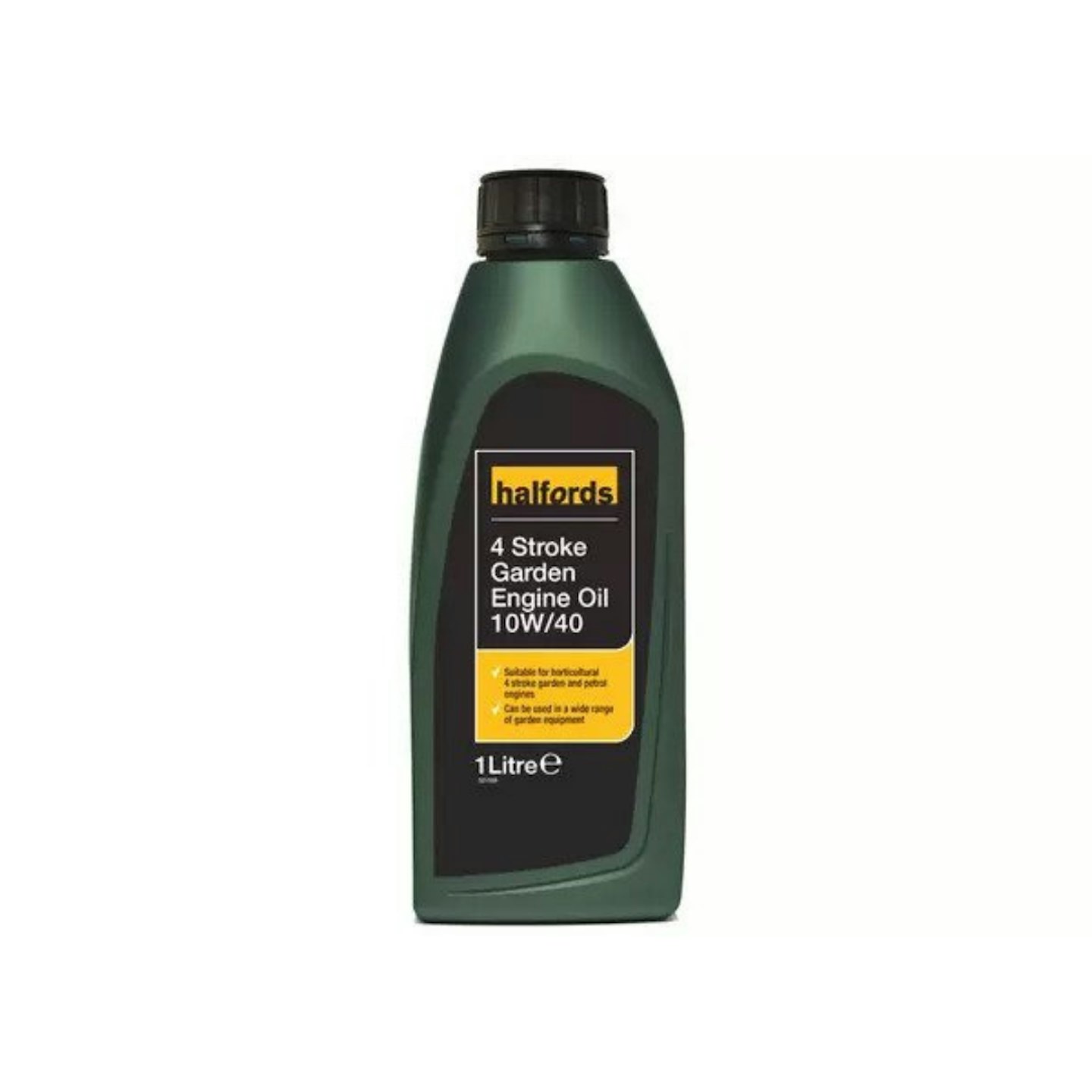 5 of 6
Halfords 4 Stroke engine oil
A budget option, this Halfords 4 stroke oil is engineered exclusively for use in gardening equipment. Made to reduce engine deposits it'll help an engine run smoother and increase its longevity. **Pros:Good value optionHelps reduce carbon build-upsCons:**Not useful for high-performance 4 stroke engines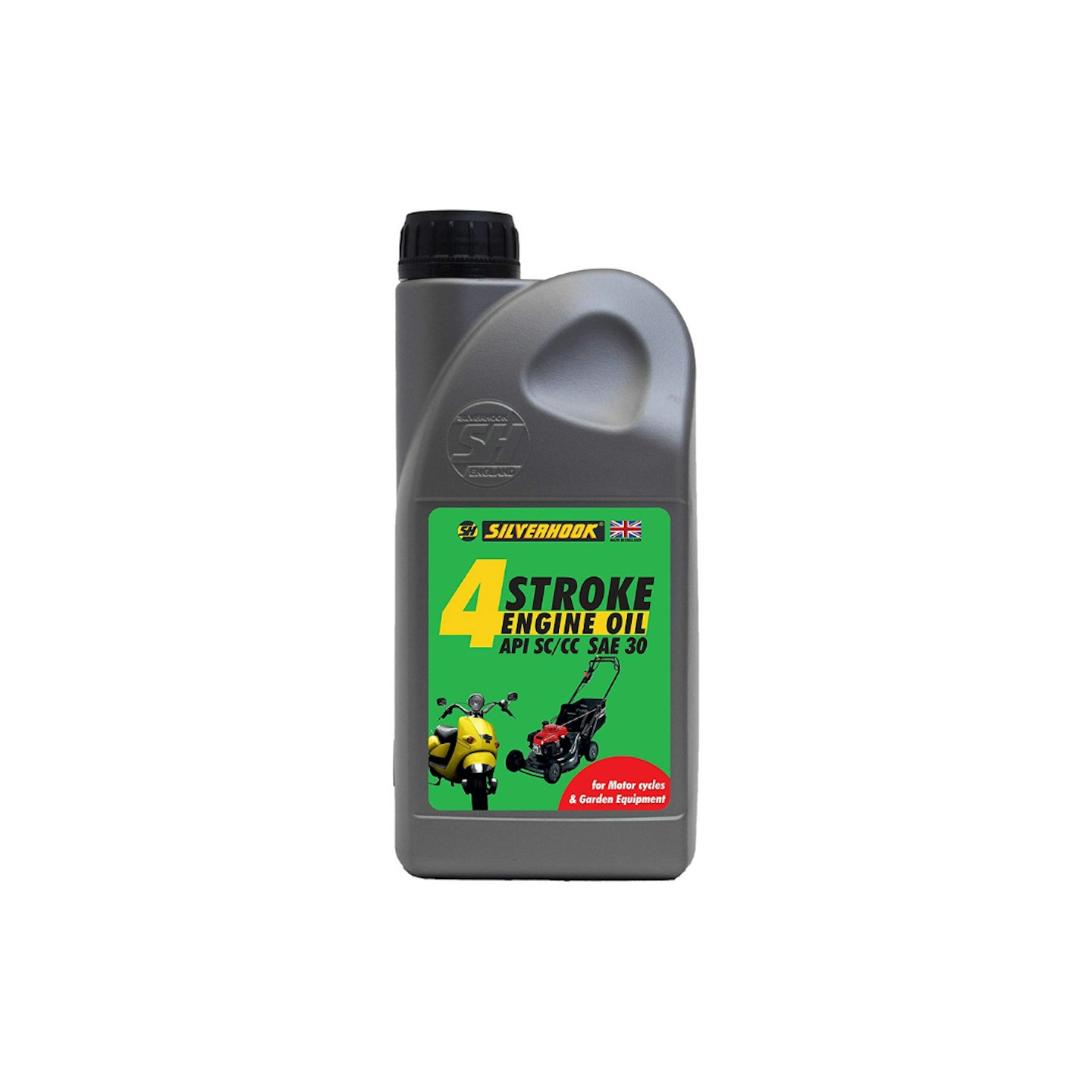 6 of 6
Silverhook 4 stroke engine oil
SAE30 oil is not the most versatile of options for complex engines. It operates best at a single temperature meaning more powerful motorbikes won't run smoothly using it. For smaller engines, like those in mopeds and lawnmowers, it is an acceptable option however. A great option if you run multiple 4 stroke engines that don't require more refined oils.**Pros:**Can be used in multiple 4 stroke engines **Cons:**Designed for warmer climates
What you need to know about 4 stroke engine oil:
What do the readings mean?
We've already looked at the standard oil readings and how they affect your engine's performance, but it's important to note that these figures do translate into some 4 stroke engine oils too. Especially the more refined options designed for use in motorcycles.
For less complex 4 stroke engines (lawnmowers and generators) there is no need for massive refinement. These can make do with single reading oils (e.g. SAE30) that have a standard viscosity because they do not have to operate at greater performance levels.
READ NEXT: