Leave your car parked up and unused for any length of time and you can guarantee than when you return it'll be a mess of bird poo and weather damage, with sun-bleached paintwork and cracking lacquer.
For all those reasons it makes sense to invest in a protective cover, which also serves the purpose of keeping prying eyes away from your pride and joy. Here's a run-down of our favourites on sale right now.
CAR - Best car covers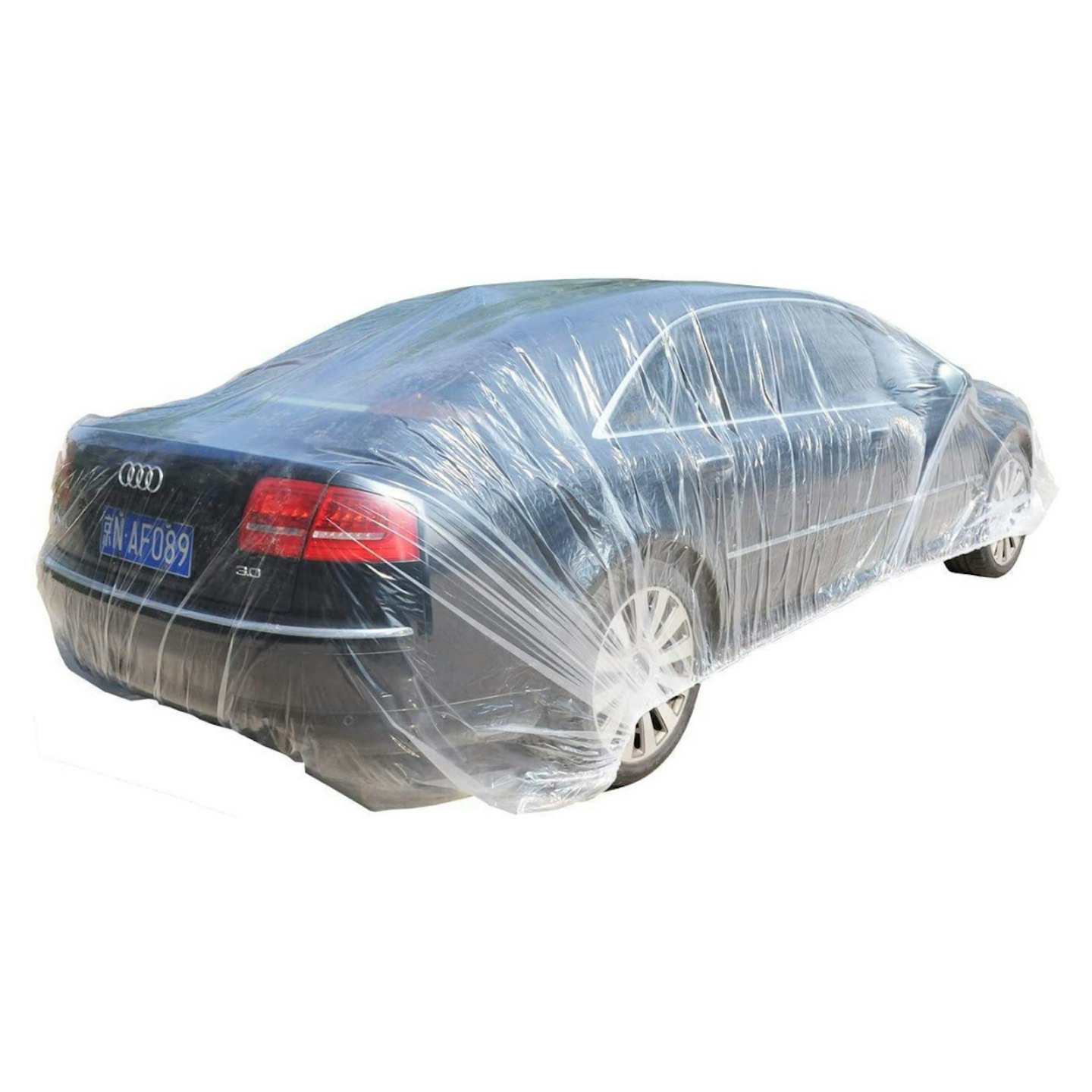 1 of 6
TopSoon waterproof plastic car cover
If keeping your paint protected from bird poo or rain is your only concern then there's no need to spend more than this – it's basically a massive shower cap, with an elastic band around the bottom to stop the wind blowing it down your street. It's see-through though so won't block out UV rays or conceal the potential supercar that lurks within from view – on the upside, that does mean parking wardens will still be able to read your permit.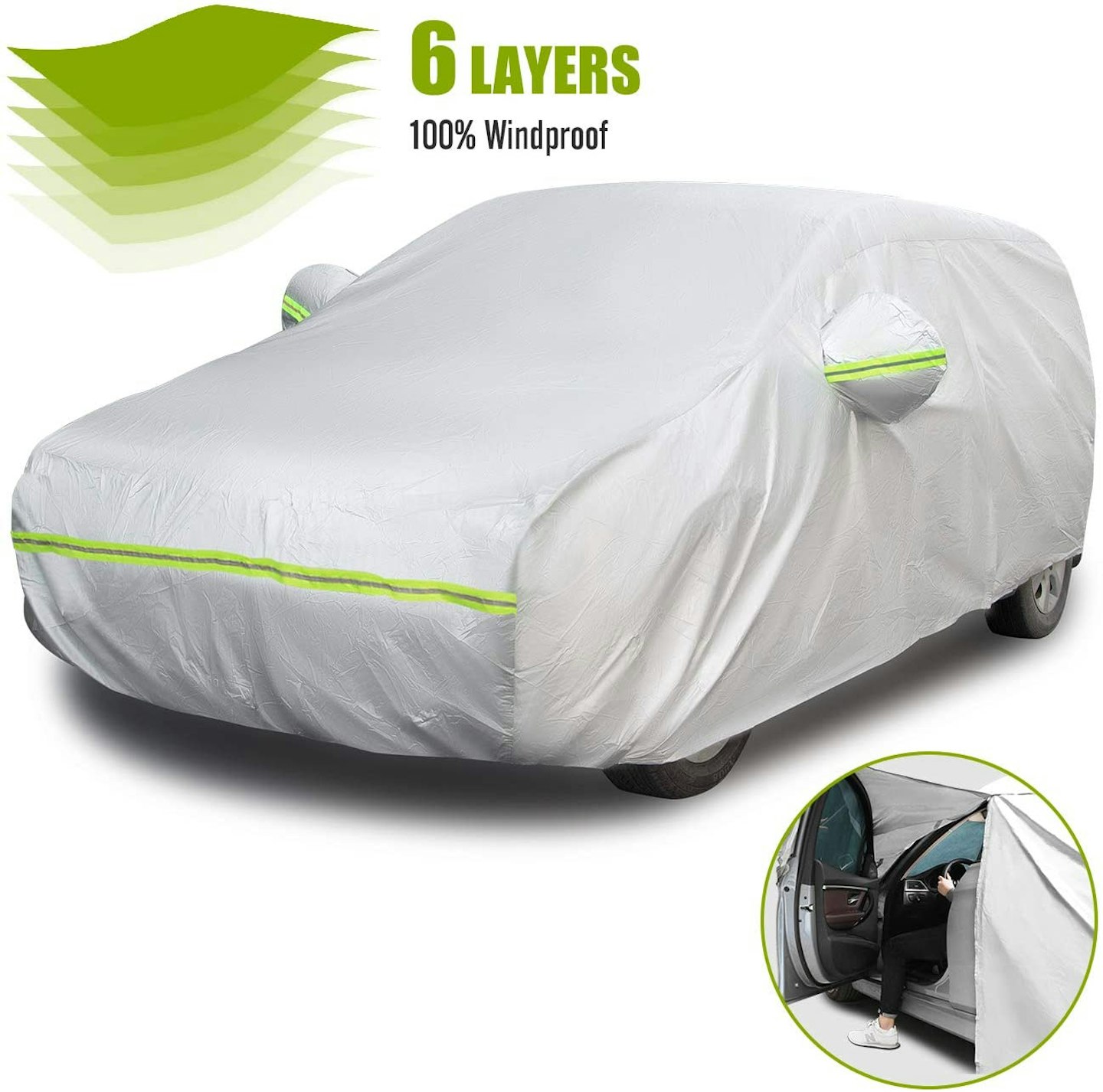 2 of 6
Favoto 6 Layer Car Cover
If you want a more substantial cover then you'll need to pay more for something like this Favoto six layer job. Made from a high density fabric it blocks out everything from rain, snow, dust and UV while the inside of the cover is cotton-lined so it's soft against your paint. There's an elasticated bottom and straps that attach to your wheels to stop it flying away, while a zip on the driver's side means you can still get in and out of the car. Four straps keep it from turning into a parachute while reflective strips keep it visible at night.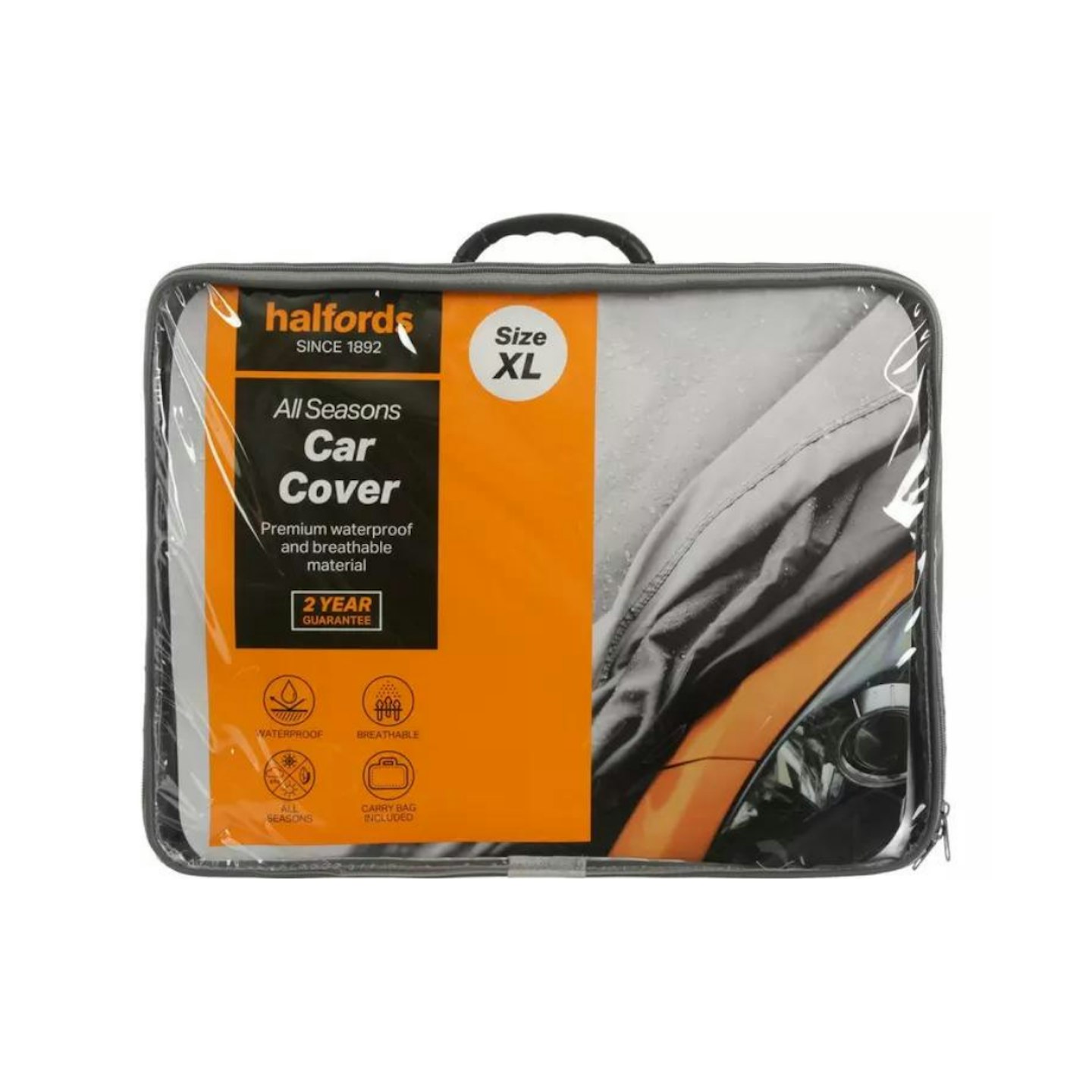 3 of 6
Halfords All Seasons Car Cover XL
This massive car cover from Halfords will easily protect an SUV against the worst the elements can throw at it. The cover is UV-resistant, waterproof and breathable to keep your car properly protected from the weather and features a soft lining to avoid any nasty paint scratches. The elasticated bottom and carry case are also bonuses.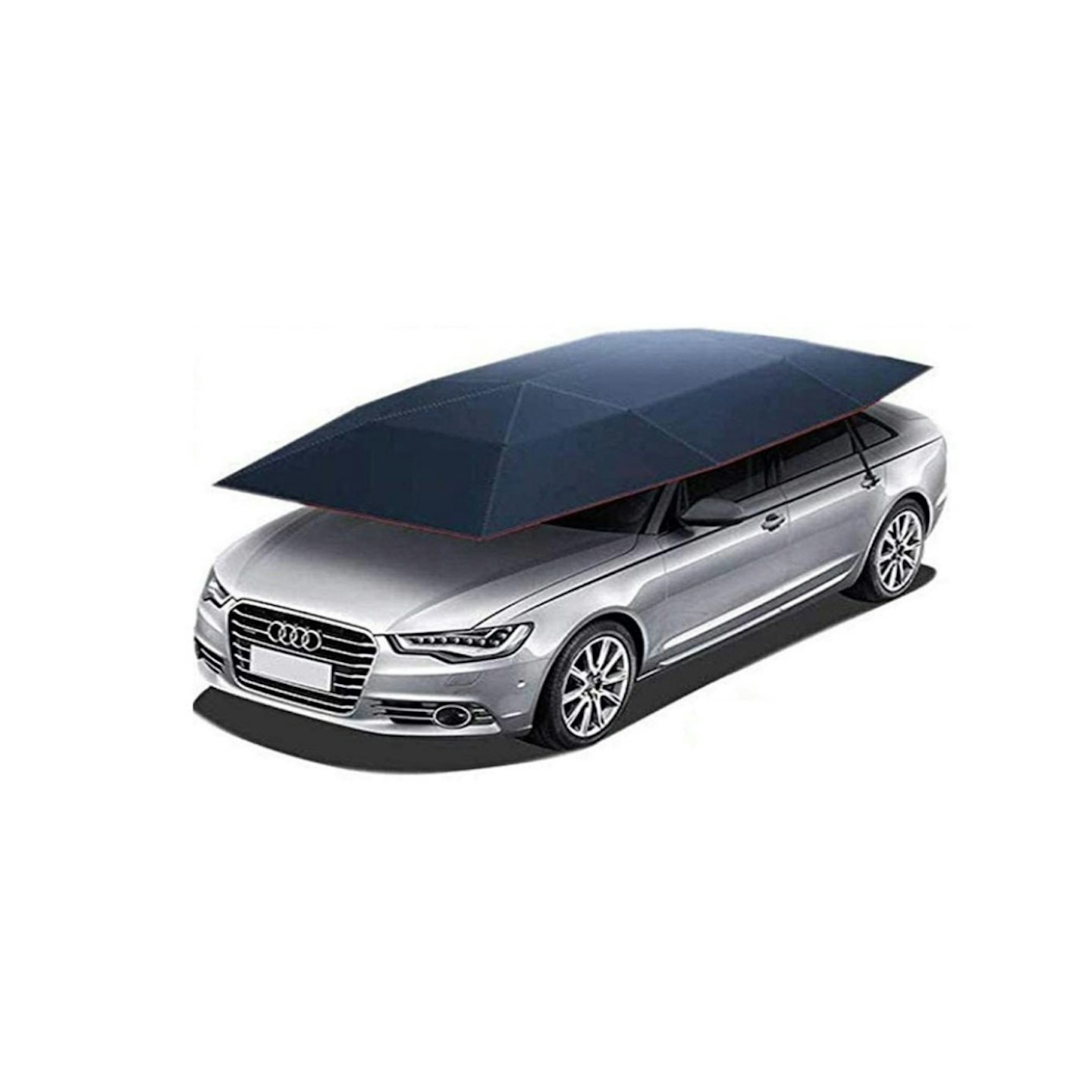 4 of 6
Smautop car tent
Unlike the soft material covers in this list, this version pops open like a car gazebo and protects it from UV rays without the need to stretch it over the bodywork. The downsides are it looks rather odd and only blocks out light and weather from the area directly underneath it, so it's no good in sideways rain. The manufacturer also suggests it's handy when you want to sleep in the car during the day, which is potentially a bit niche, but nice to know.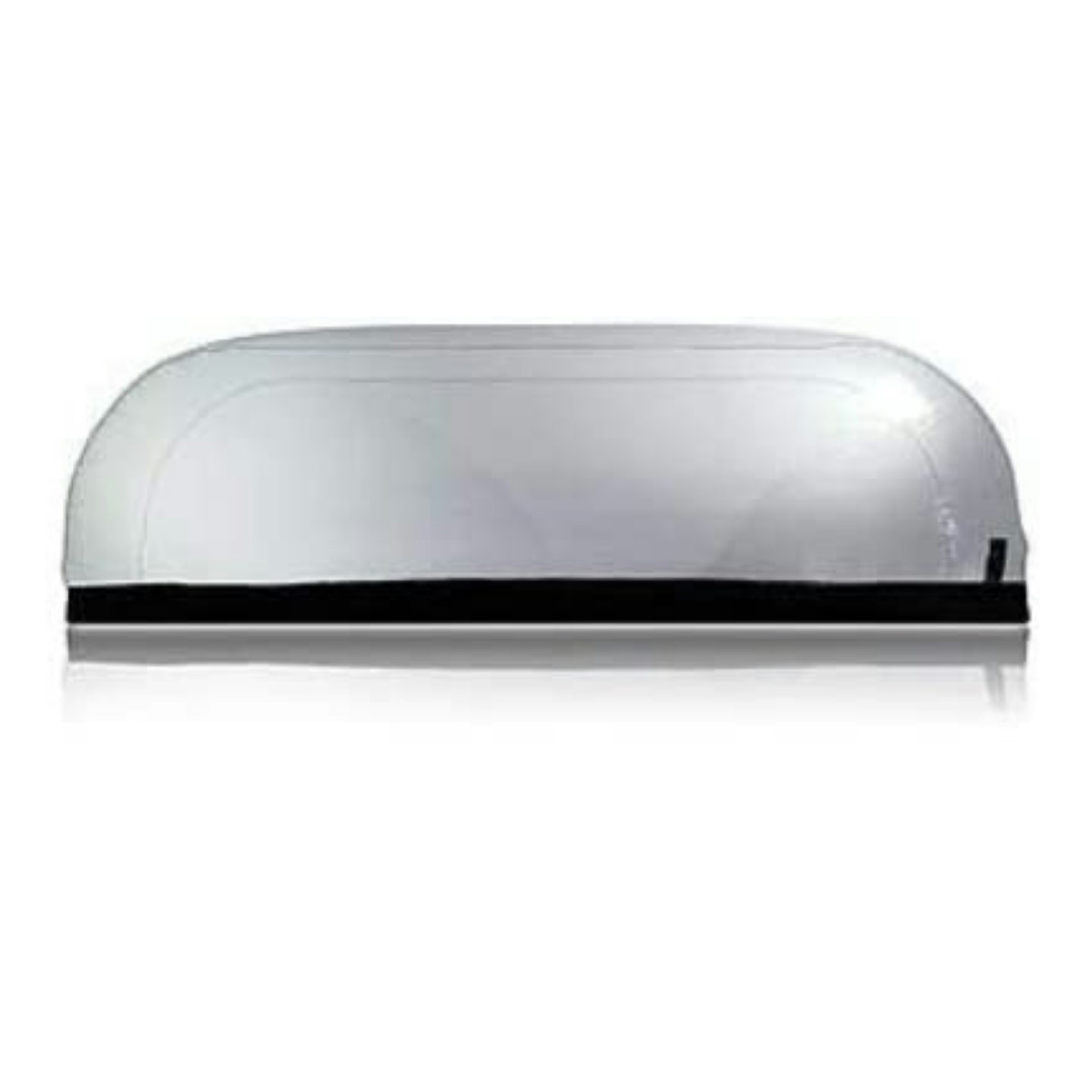 5 of 6
LK Auto iCarCover
For the ultimate in protection look no further than this massive inflatable car zorb for your pride and joy. It's even got an air recirculation system to stop condensation and mould. It is quite expensive though, and does require being plugged in to a power source, so you'll need to put it in your garden or at least invest in a long extension lead. You'll also have to wait ten days for it to be manufactured.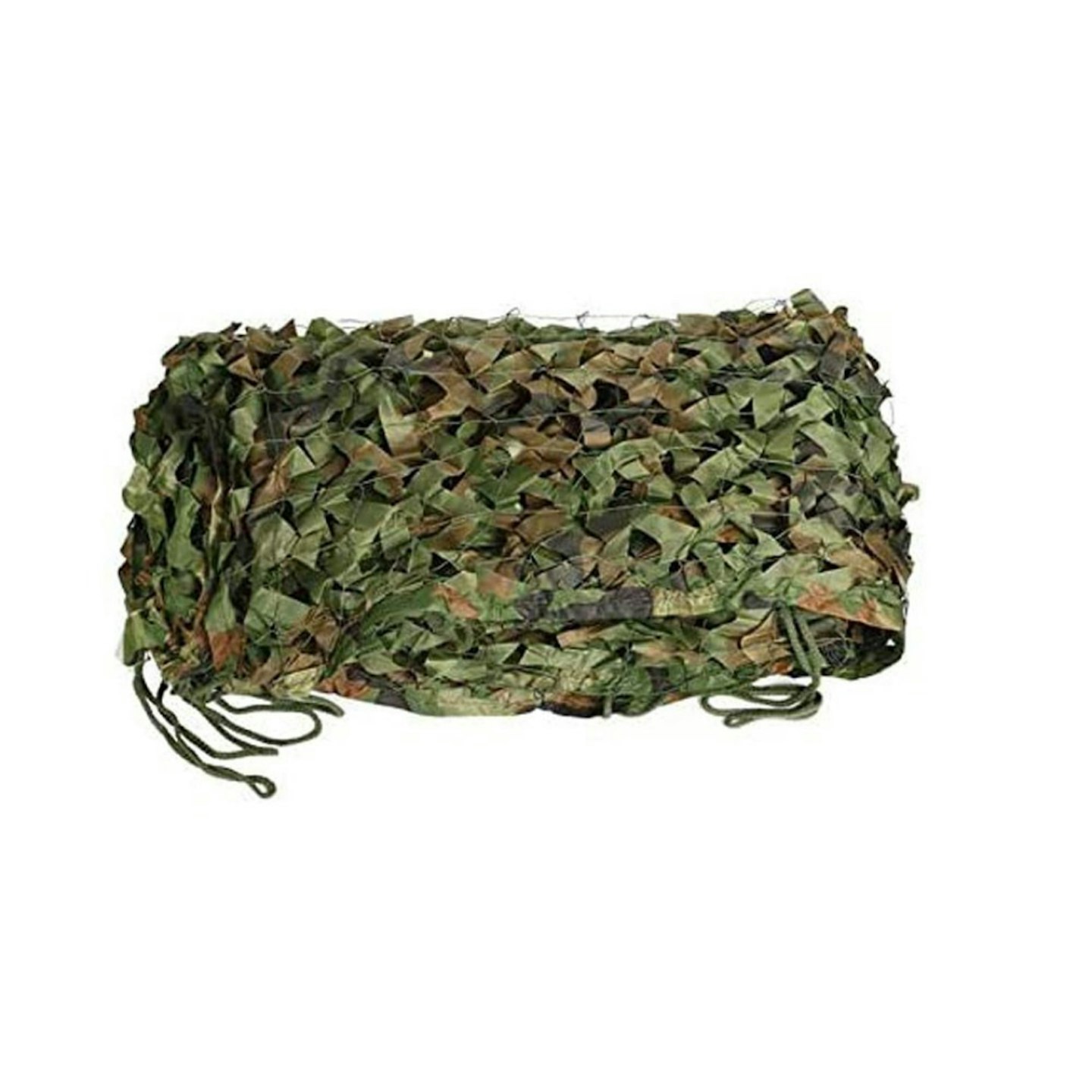 6 of 6
Camouflage net car cover
All of these car covers offer wide-ranging protection from the elements but none make it invisible to enemy reconnaissance quite as effectively as this woodland camo net. Providing you park it in a woodland environment, of course. As well as disguising your car, the manufacture suggests it's also effective at camouflaging tanks, missile launchers and command posts. So that's handy.
READ NEXT: