Car dehumidifiers have their uses in the colder parts of the year. Alongside winter driving kits, they're a fab way to keep your car safe during the harsher months. When a modern car is in use, we have the air conditioning on to quell moisture build-up. But when we have the car sitting idle or sitting idle in the car waiting for the takeaways to be ready, what then?
This is where dehumidifiers step in. They're great because they absorb moisture from the air. When the air is dry, mould or mildew growth is inhibited and so too are the musty smells that come along with them. We've recommended a small selection of the best car dehumidifiers to use when a car is idle or in storage.
If you need to have a look over your car, check out our ultimate winter car check guide, which recommends everything from engine oil to tyre pressure gauges.
The best Black Friday dehumidifier bag deals 2023
We interrupt your scrolling because Black Friday season is here. What this means for you is that there are some good savings to be had on your favourite automotive products. This includes dehumidifiers that will help with damp car interiors in the winter months.
Browse deals across: | Amazon | A.O | Argos | Euro Car Parts | FFX | John Lewis |
Save 13%: Pingi Dehumidifier Bag - £8.49 was £9.80
Save 29%: Pingi ID-A300 Car Dehumidifier - £14.94 was £21.04
Save 33%: Autoglym Odour Eliminator - £9.29 was £13.94
Nevertheless, whilst cleaning out your car's interior is paramount when it comes to keeping it fresh. We've drummed up a list of the best car dehumidifiers and ways in which you can keep the air at its purest. And if you need to attack your windscreen more thoroughly, we've even come up with the best ice scrapers available.
The best car dehumidifiers at a glance:
Editor's pick: Hillington Reusable Car Dehumidifier Bags - buy from Amazon.
Best value car dehumidifiers: Gadlane Reusable Dehumidifier Bags - buy from Amazon.
Best digital car dehumidifier: Russell Hobbs Dehumidifier - buy from Amazon.
The best car dehumidifiers
Editor's pick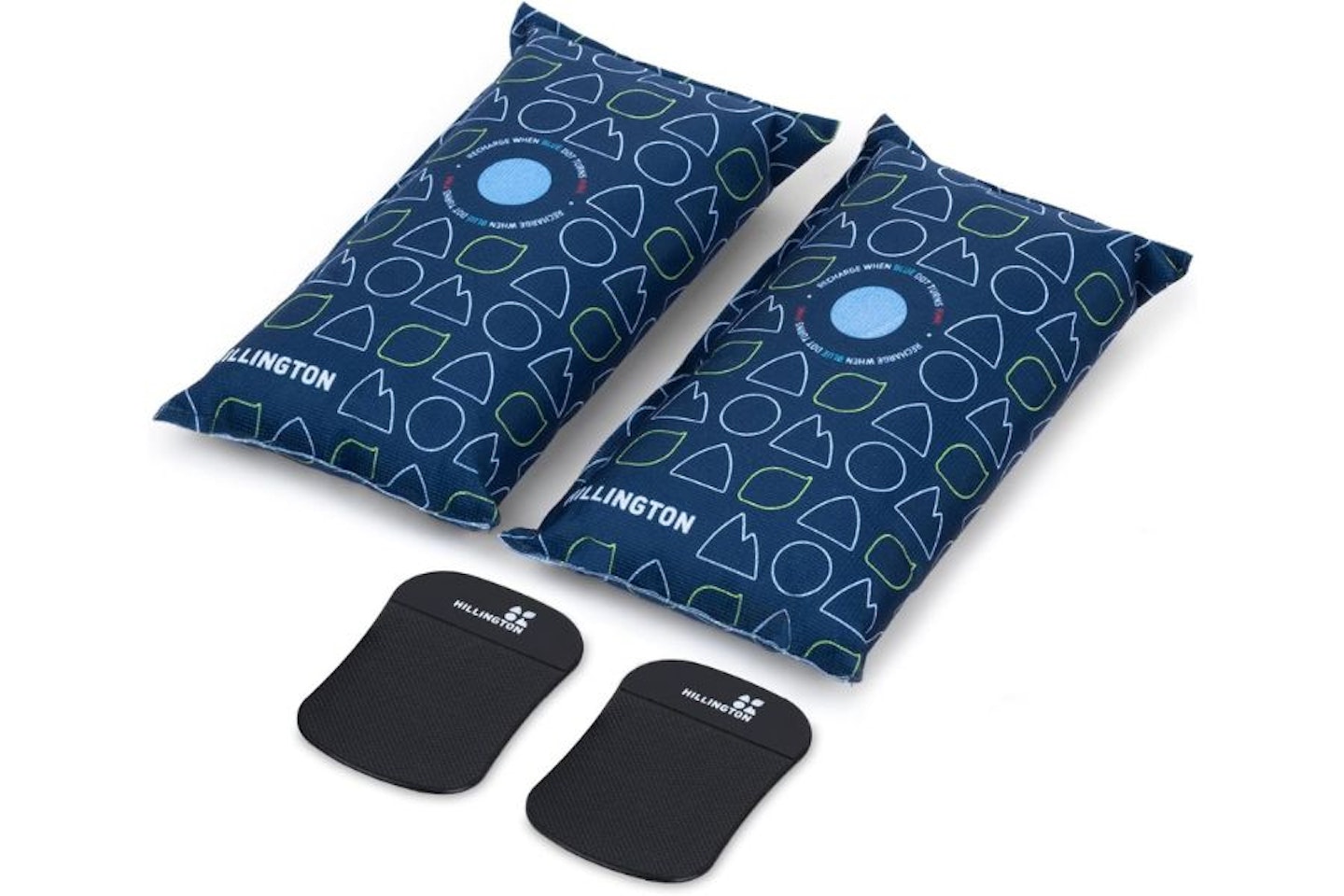 Via Hillington
Description
Our top-rated car dehumidifiers are these silica-filled bags. They're the best option because
Pros
Simple and affordable
Incredibly effective at keeping the air fresh
Cons
Heavier than other options
Easiest dehumidifiers to place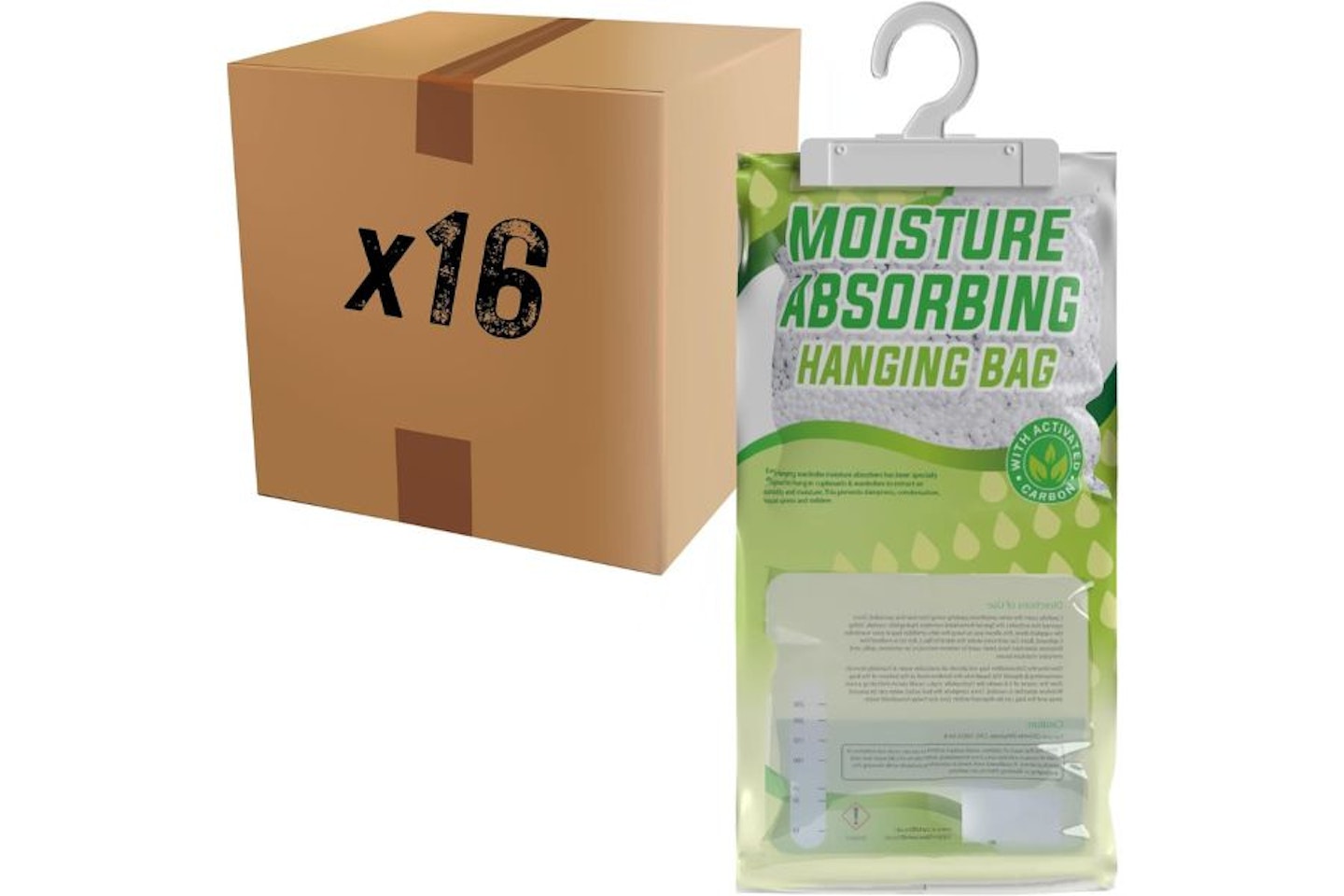 Via Eco Whiff
Description
These hangable dehumidifying bags have been designed to remove moisture from the air, reducing
Pros
Porous material is great for absorption
Hangable
Cons
Will probably need to remove from position when you set off
Best value car dehumidifer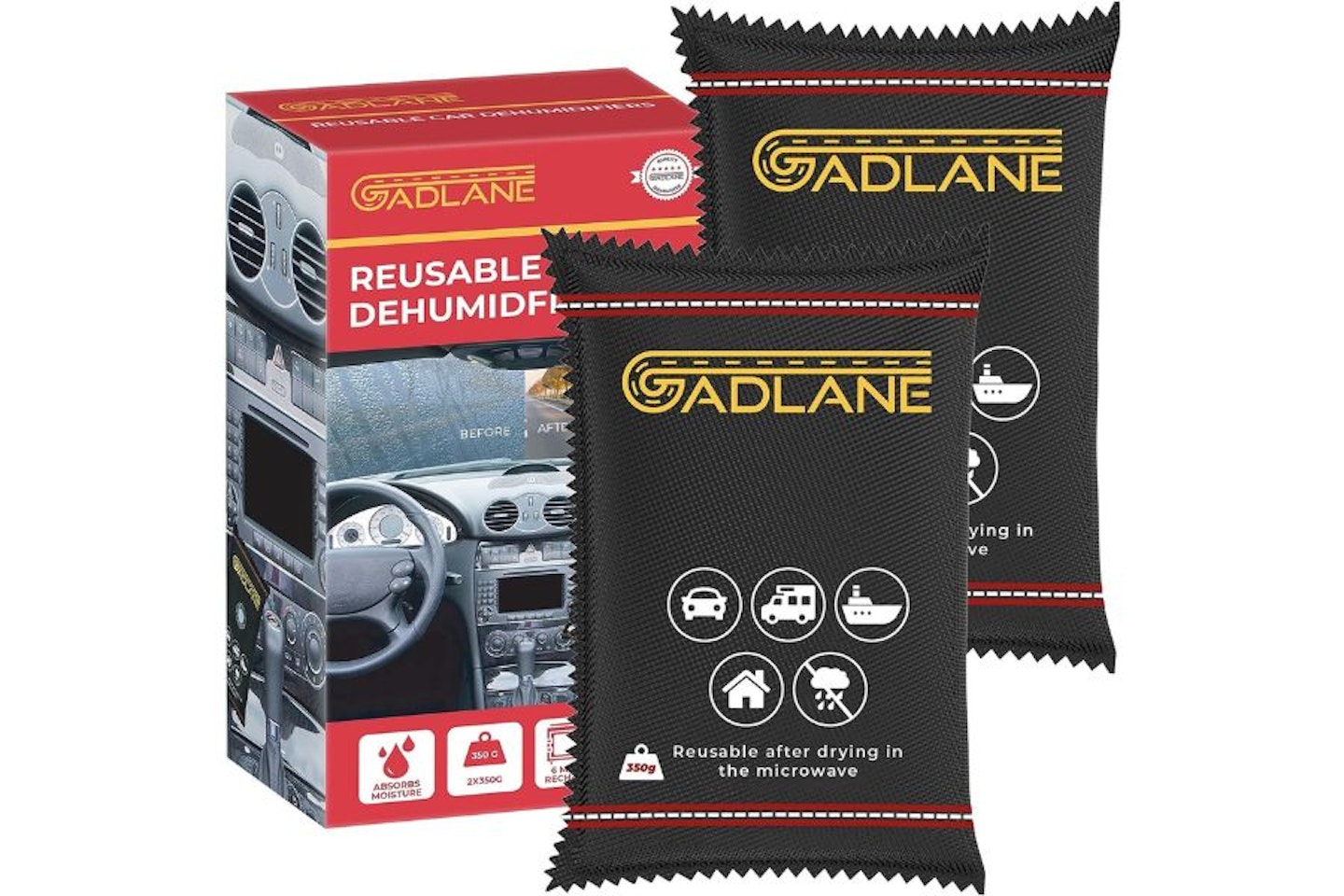 Via Gadlane
Description
Gadlane's dehumidifier bags are the same size, filled with the same silica gel, and capable of
Pros
Great value
Compact and can be stored in a number of places
Cons
No fully charged indicator
The best digital car dehumidifier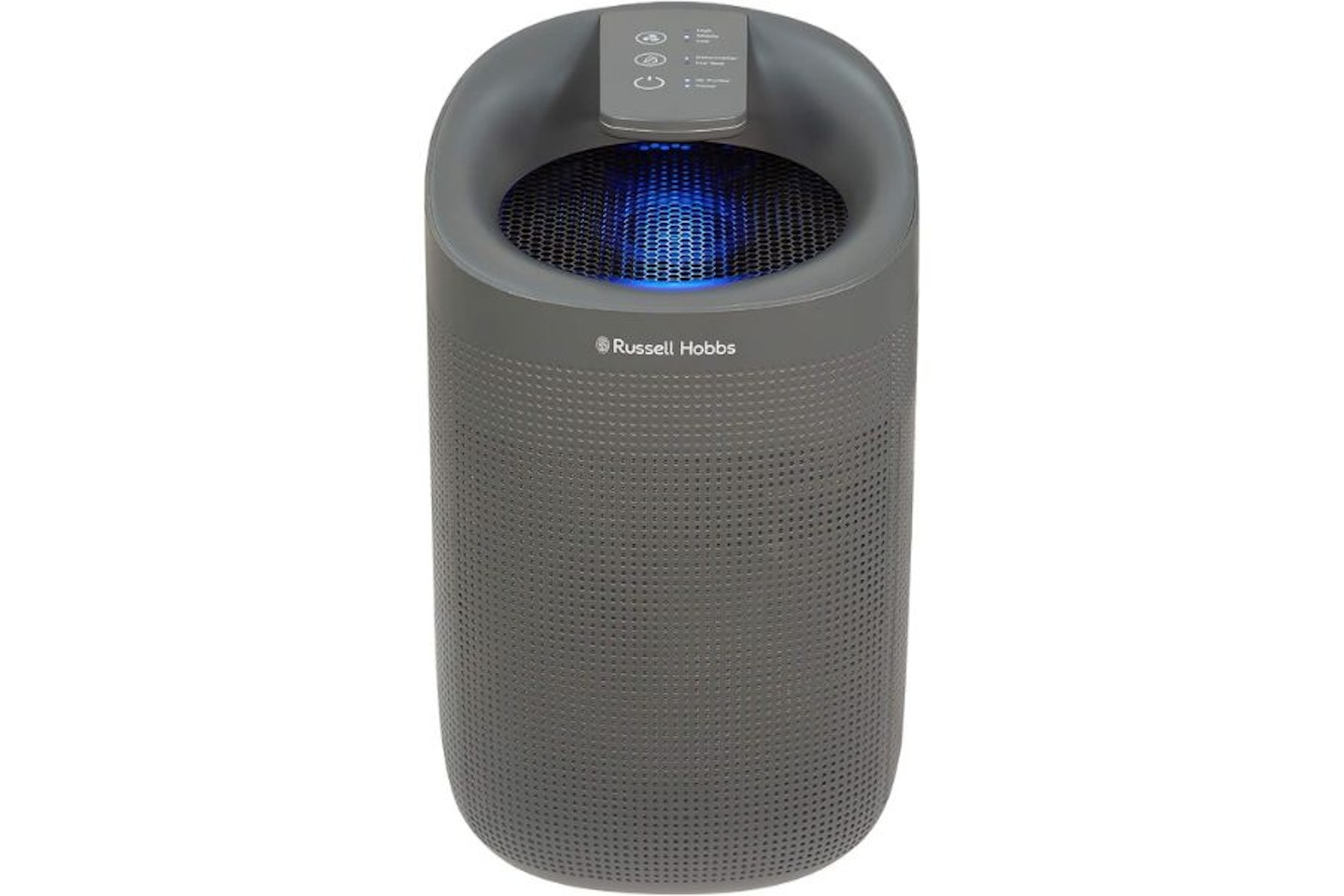 Via Russell Hobbs
Description
The dehumidifier bags are your best option. But if you want a device, there are a couple of
Pros
Very effective dehumidifier
Smarter than the silicone bags
Cons
Unless you have a suitable cubby hole, there aren't many places to put it in a car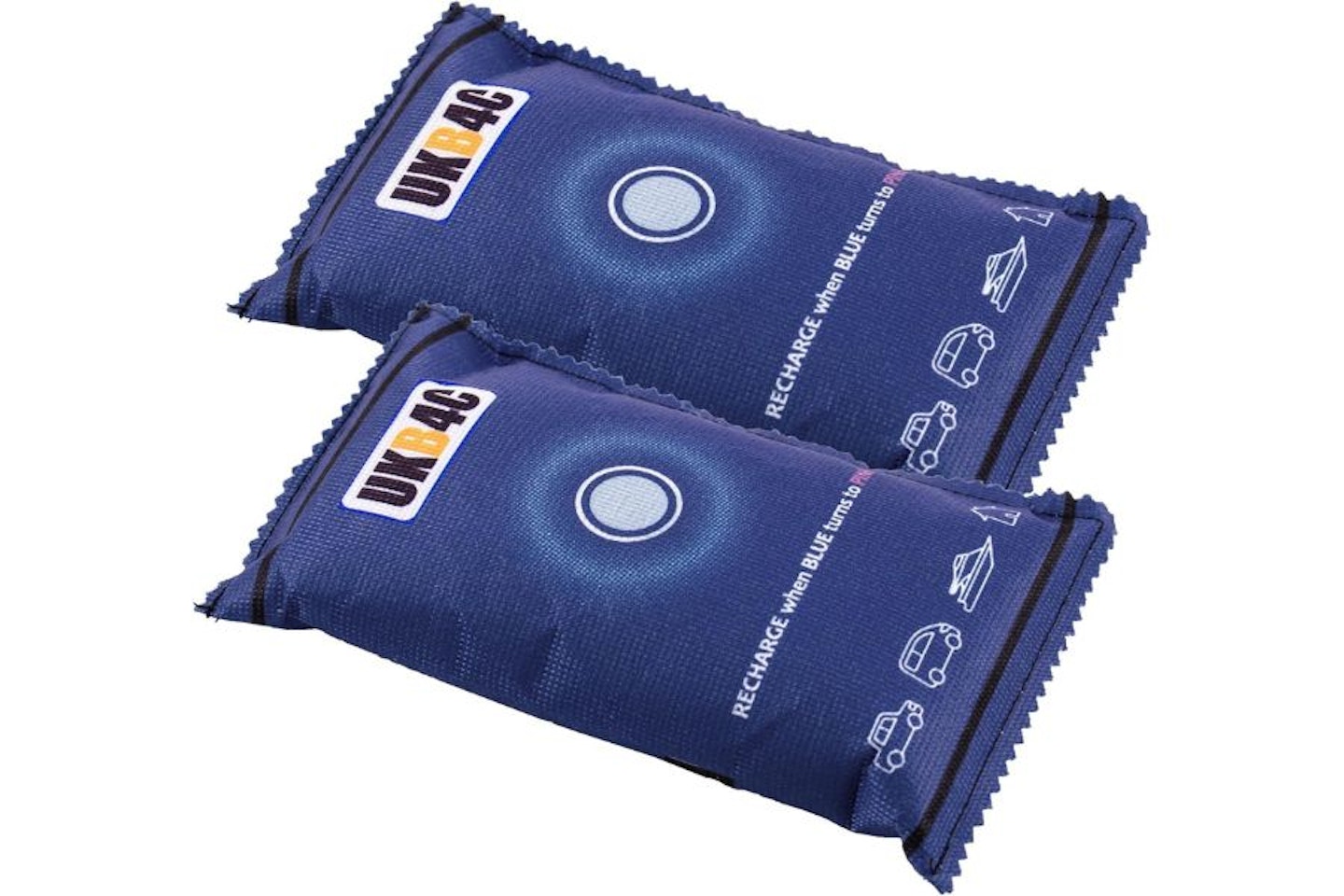 Via UKB4C
Description
Another great option on the smaller end of the spectrum comes in the form of these 350g
Pros
Suitable for a number of applications
Great value
On sale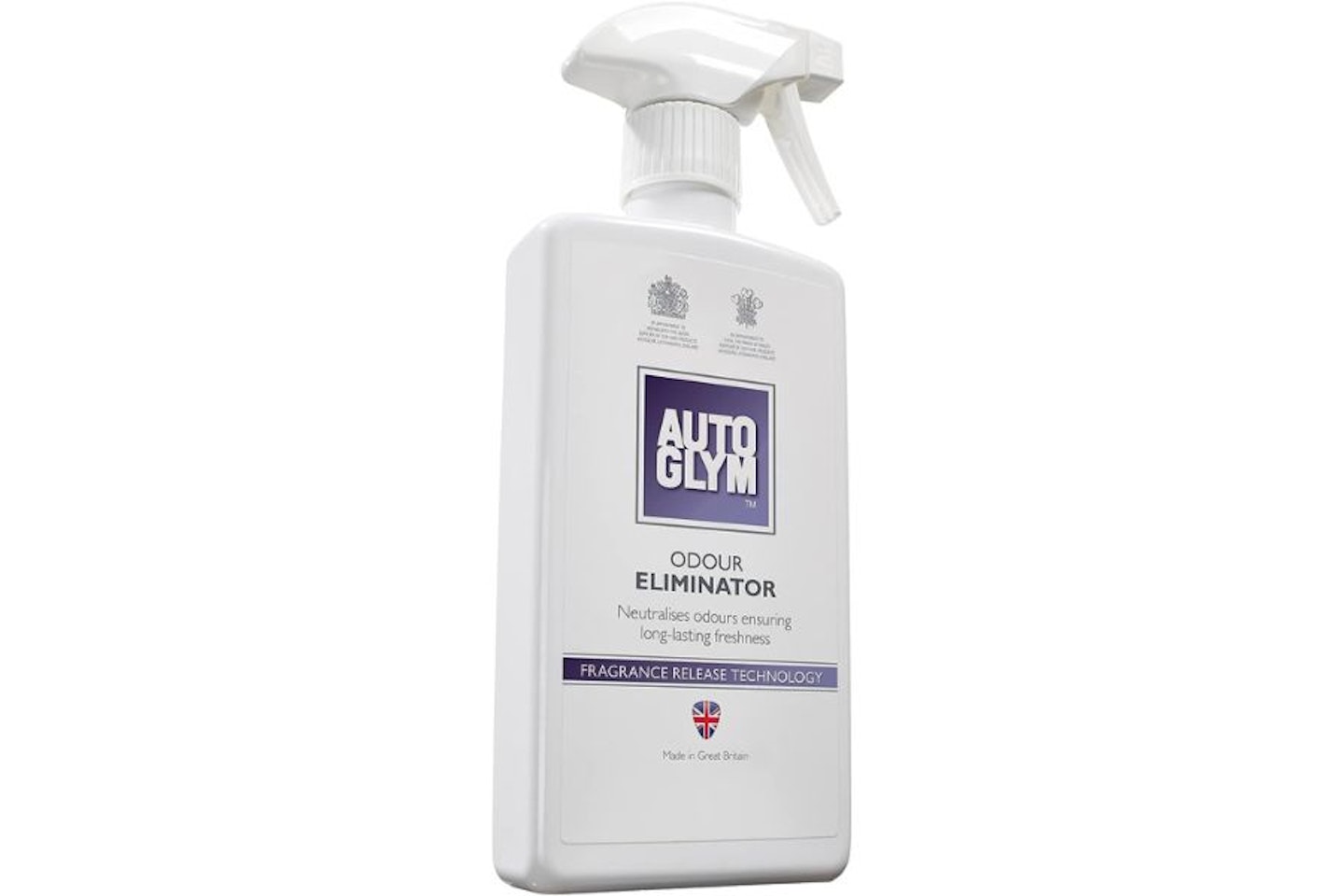 Via Autoglym
Description
One other option of ensuring fresh, clean air in your car is to attack different areas of your
Pros
Effective air freshener
Kills a number of bad odours
Cons
It's not guaranteed to work on everything
Best air con cleaner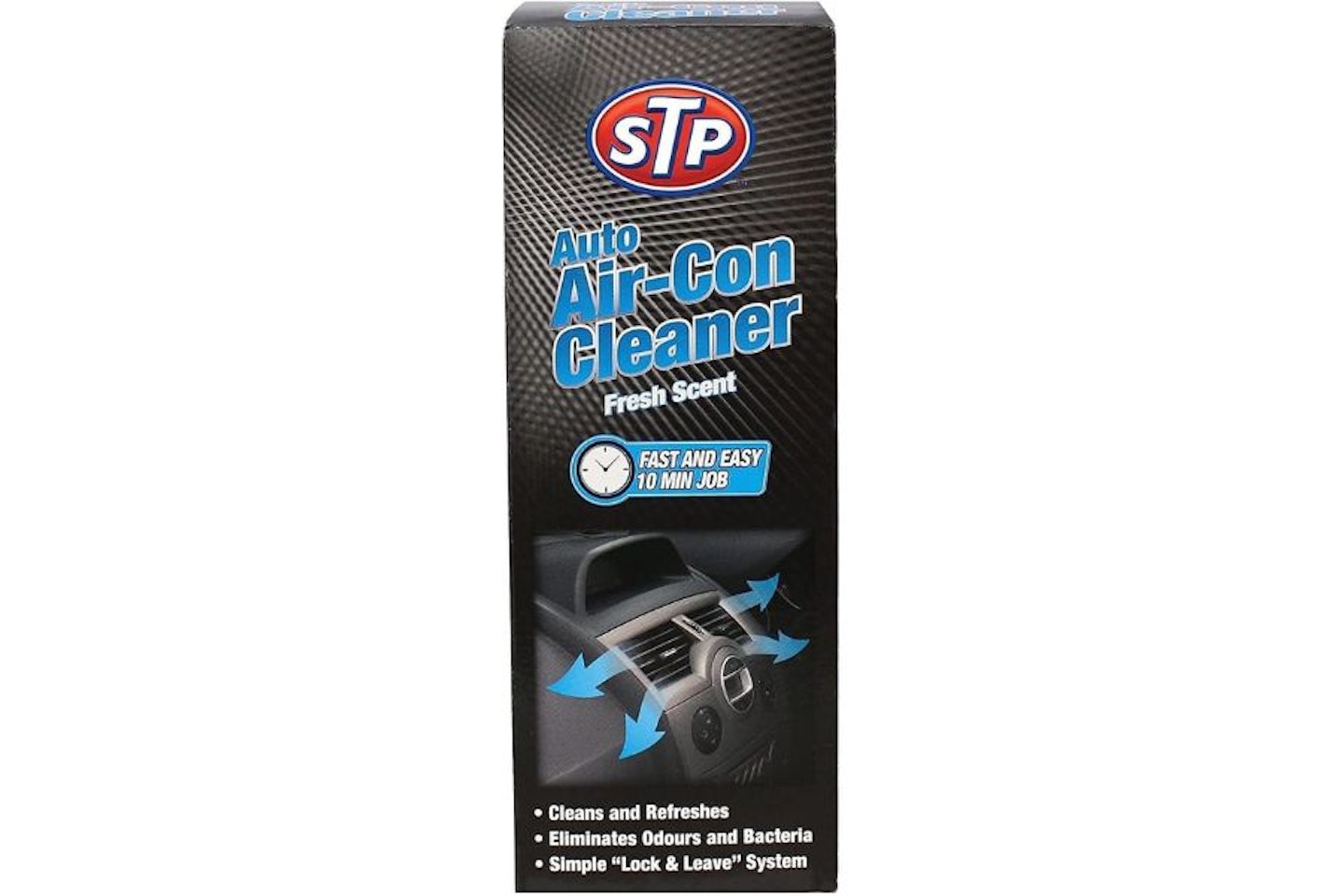 Via STP
Description
STP's angle to the bad odour/humidifier problem is rather more technical than the other options.
Pros
Only takes 10 minutes to clean the air conditioning system
Very easy to use
Cons
It's a shame you can't use the one bottle repeatedly
What to consider with car dehumidifiers
Dehumidifiers dry the air and help avoid moisture-related problems in the first place. Meanwhile, air fresheners mask a smell but some don't eliminate the cause. They're usually something that even a rechargeable torch can't reveal. So really, if your car is plagued with bad smells, you'll be better off finding the root of the problem. Once you've done that, a dehumidifier is a lovely way to keep the cabin of your car fresh. They're especially useful when going into the winter months when condensation and misty windows come out to play.
The best solution to permanently avoid smells permeating throughout a car is to keep the interior clean. It's also recommended to air it out on a nice day as well. However, the outside of your car can be impossible to keep clear, which is where the best de-icers come flying in.
But the issue can lie in the air conditioning system too. Mainly because car air-con can also be subject to mould and bacteria growth. An air conditioning evaporator takes moisture from the air and it normally drains what it collects through a hose. But that tube can suffer from a blockage. This can result in moisture pooling in the evaporator, causing mould or mildew problems inside the air-con system. STP's Air-Con Cleaner is the answer to that issue. Imagine the product as a million hard-working snow shovels clearing away all the bacteria. Generally speaking though, it's worth keeping in mind that such systems can get dirty too.
Chris Williams is a Senior Product Writer for CAR, also working for Live For The Outdoors. An expert in camping and muscle cars, he spends most of his time up a mountain or laying rubber.
For verdicts, scoops, news and analysis from the team, delivered direct to your inbox, subscribe to the CAR newsletter.
You can enjoy CAR in its traditional print format, or one of the swelling number of digital editions, optimised for Apple iPhones, Android devices, iPads, tablets and desktop computers.