At first glance, you may think you won't need any winter driving kits. However, such things are produced for a reason, and you should never underestimate the power of temperature. For one reason or another, it can have a profound effect on your motoring life, whether it be good or bad. Which is why a winter car check is key at the colder times of year.
It's even worse if you break down; inflating a tyre at the side of the road is never a fun task. Imagine doing it on a winter's day when the cold makes everything sting and there's limited lighting. Nightmare. This is where a winter driving kit could be invaluable, as they offer items that will undoubtedly help make your life easier and safer during the winter months.
Of course, there are other ways to cope with winter motoring. Such things include an amazing travel torch, investing in one of the best car windscreen covers. Or if you're really extreme, getting a block heater.
The best winter driving kits at a glance:
Editor's pick: AA Winter Car Kit - buy from Amazon.
Best for clearing your windscreen: CarPlan Winter Essentials - buy from Amazon.
Most comprehensive: Bramble 8-Piece Winter Car Kit - buy from Amazon.
Dehumidifiers that sit on your dashboard are a great way to deal with the cold conditions too. But nothing is quite as complete as a full-on winter driving kit. We've scoured the internet and found the best winter driving kits so you'll always be prepared, no matter what nature throws at you.
Best winter driving kits
Best for an emergency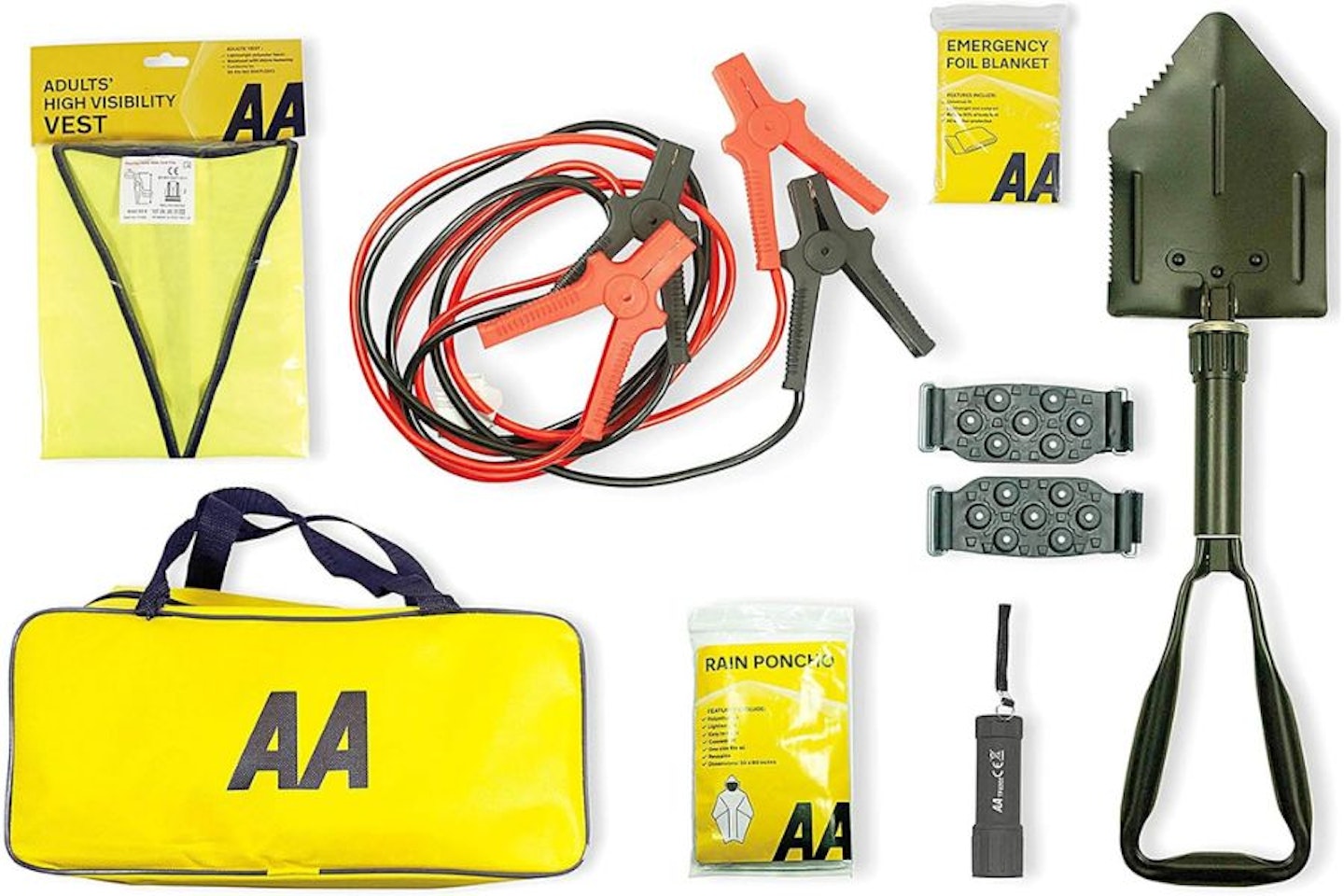 Via AA
Description
The AA really has thought of everything with this kit, it even includes a pair of snow cleats so
Pros
Everything you should ever need in an emergency
Cons
A rather bulky option to store in your car
Best simple winter kit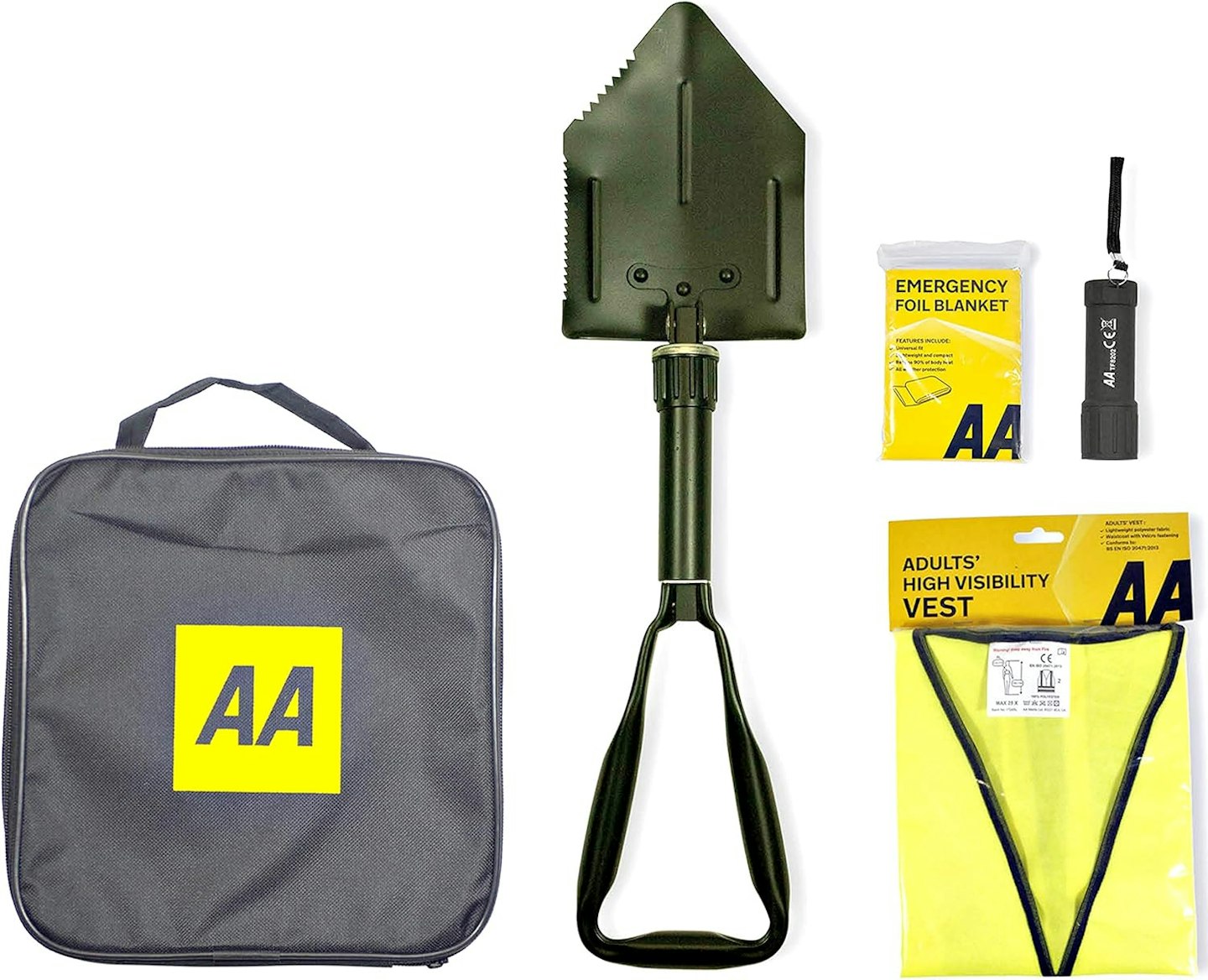 Via AA
Description
If you aren't routinely facing blizzard-like conditions and the AA kit above seems a bit like
Pros
Great quality options in a more compact storage bag
Cons
You'll need to buy some jump leads separately
Best for clearing your windscreen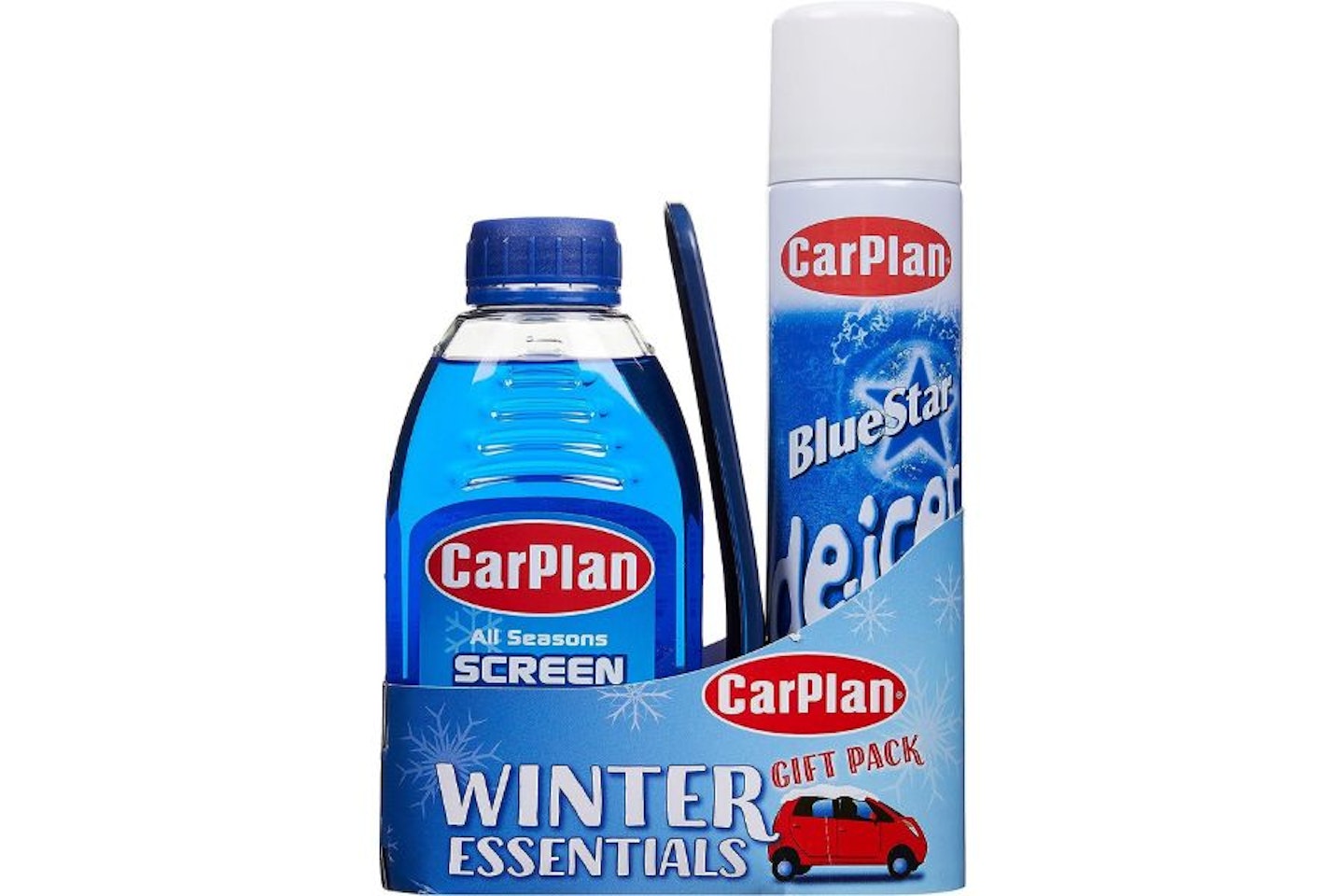 Via CarPlan
Description
You won't be going very far with a frosty windscreen, and this winter kit from Car Plan includes
Pros
Good value kit for your windows
Cons
Only useful for one thing
Most comprehensive winter driving kit
Via Bramble
Description
This eight-piece kit from Bramble may be the most complete winter driving kit on the market.
Pros
Comprehensive kit with all you could need
Cons
Snow shovel is rather small
Best kit for icy mornings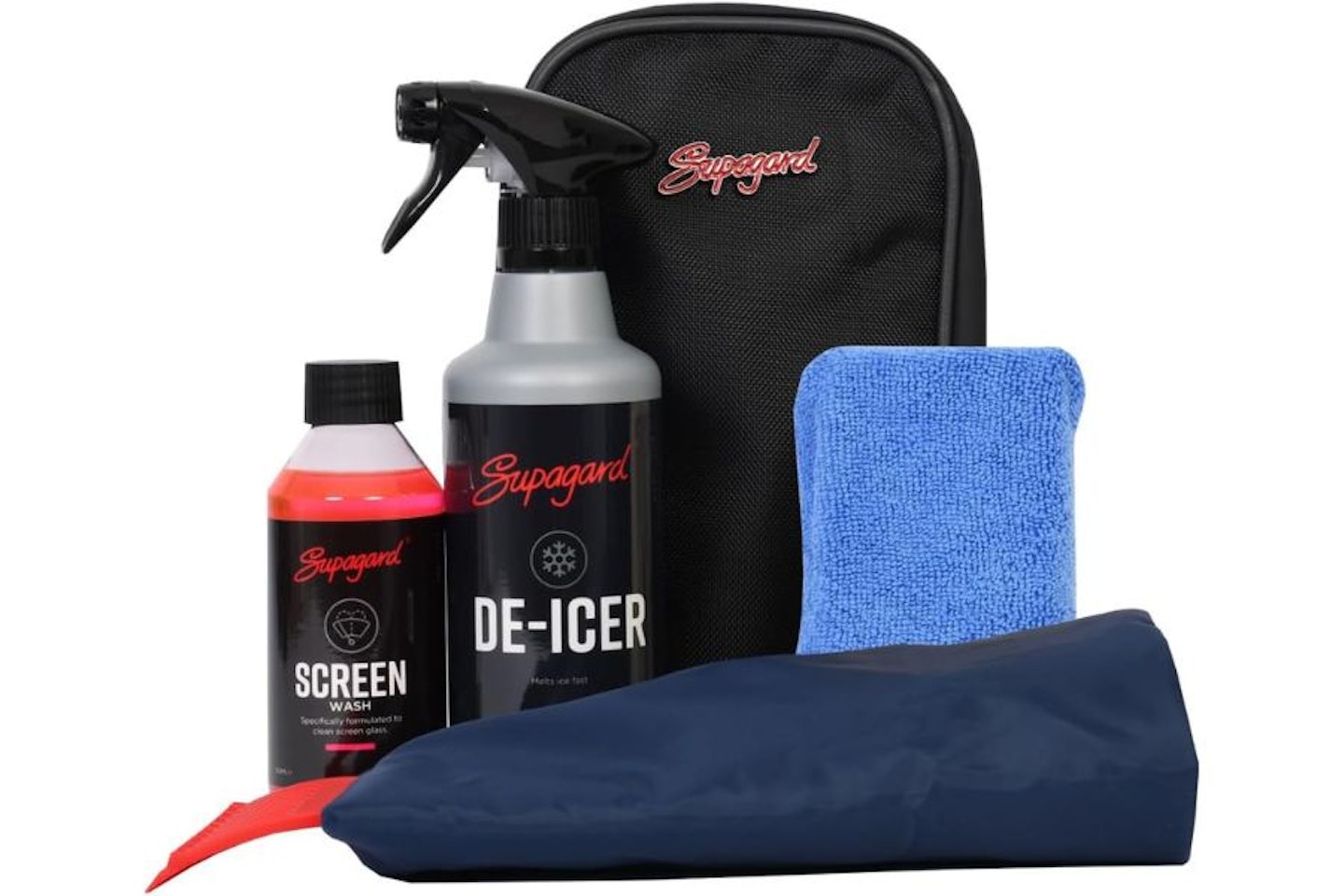 Via Supaguard
Description
For the event of stepping out of your house and seeing that your car's windscreen is covered in
Pros
Plenty of useful stuff to keep ice at bay
It's nice to have an ice scraper with a mitt
Cons
Isn't useful in breakdowns
What you need to know about winter driving kits
What kit do I need to tackle winter?
Obviously, what you'll need depends on what weather you typically get; someone from Tampa probably won't need a winter snow shovel. But there are essentials you should look to have whenever you're driving in the winter months.
You should aim to always have a torch in your car so that you have the gift of light when the sun sets before 5 pm. You should also look to have something warm in the car; this could be a warm jumper you throw in the boot or a foil blanket. Finally, a high-vis item of clothing will keep you safe if you do breakdown in the dark. If you live somewhere with snow and ice, add in a snow shovel and keep yourself topped up with screen wash to clear your car's windows of snow and ice.
What kit do you already have?
If you own a car, you'll probably own at least a few of the items that are included in these kits, or equipment that can do the job. You shouldn't need multiple of these things. If you own an ice scraper, then those included in a kit may not be needed. Likewise, if you own a good quality ice scraper then you won't need another. Look for things that you don't already own, and then look for quality.
Ryan Gilmore is the Deputy Autos and Tools Editor for CAR, specialising in car cleaning and hand tools. With an MA in Automotive Journalism, when he's not testing buckets he can be found looking at old Porsches.
For verdicts, scoops, news and analysis from the team, delivered direct to your inbox, subscribe to the CAR newsletter.
You can enjoy CAR in its traditional print format, or one of the swelling number of digital editions, optimised for Apple iPhones, Android devices, iPads, tablets and desktop computers.