Light-emitting diode (LED) headlights may look awesome on the latest Honda e and Porsche Taycan and are a better light source than halogens, but there are some rules surrounding them. So before you rush off to add a set of them to your aged Volkswagen Golf GTI, remember that it is illegal to retrofit a car with LED lightbulbs. If you're interested in legally upgrading your old car's headlights, we've made a handy guide to headlight bulbs that are road legal.
LEDs are, however, a popular accessory you can add to your car and there's a massive industry for them at the moment. From auxiliary off-roading lights to cool interior lights and even headlight bulbs for the racetrack, there are a whole host of options ready to be explored. We've put together our picks for the best LED accessories that will be the perfect addition to your car.
Read about headlight technology - from Xenon and LEDs to laser and halogen
The best LED car accessories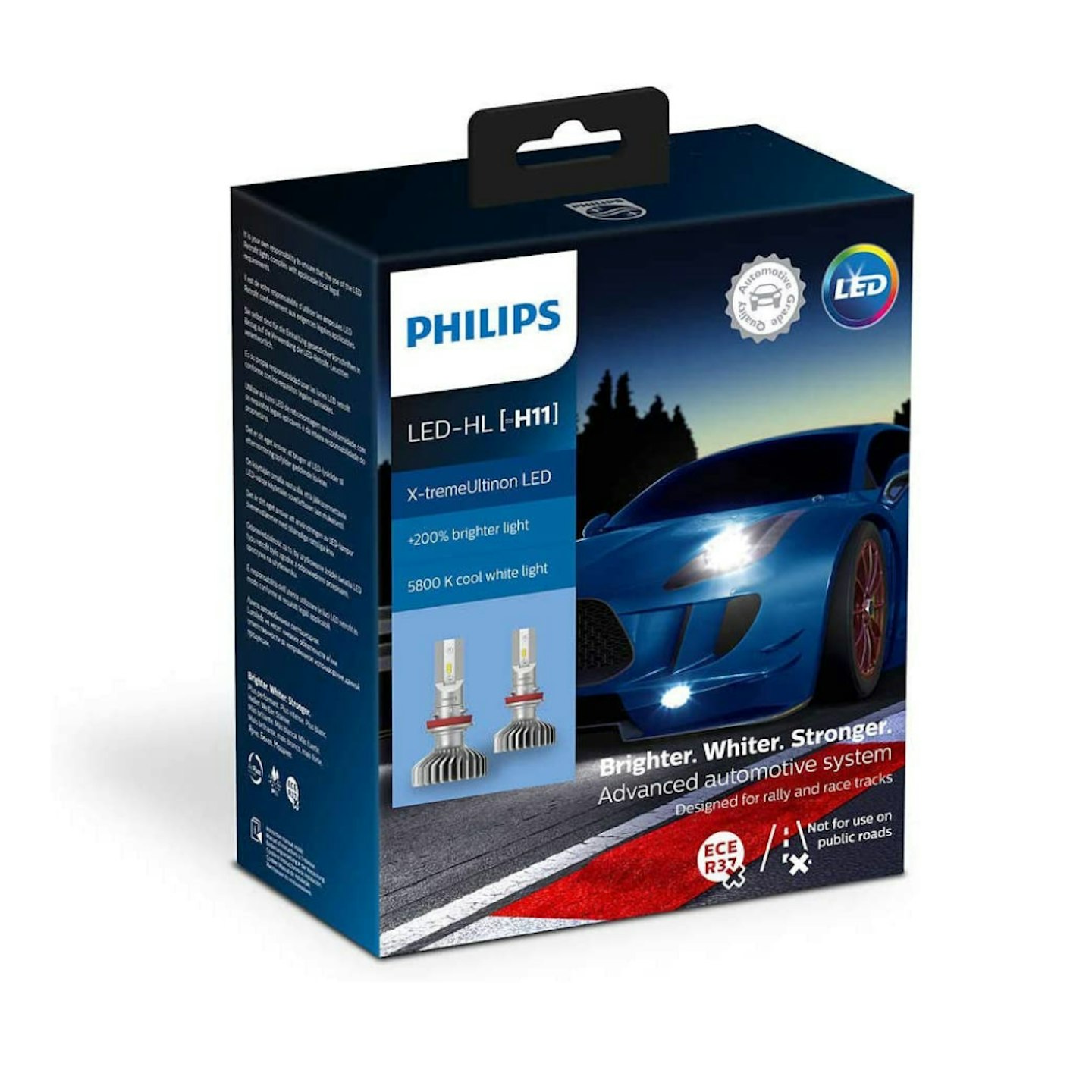 1 of 8
Philips Automotive Lighting LED Car Headlight Bulb
While you can't retrofit LED lights to a car for road use, they are allowed for track use. Phillips offer a range of LED lightbulbs for track cars and the H11 is our pick. 200% more powerful than a conventional lightbulb, these are a great choice for night racing.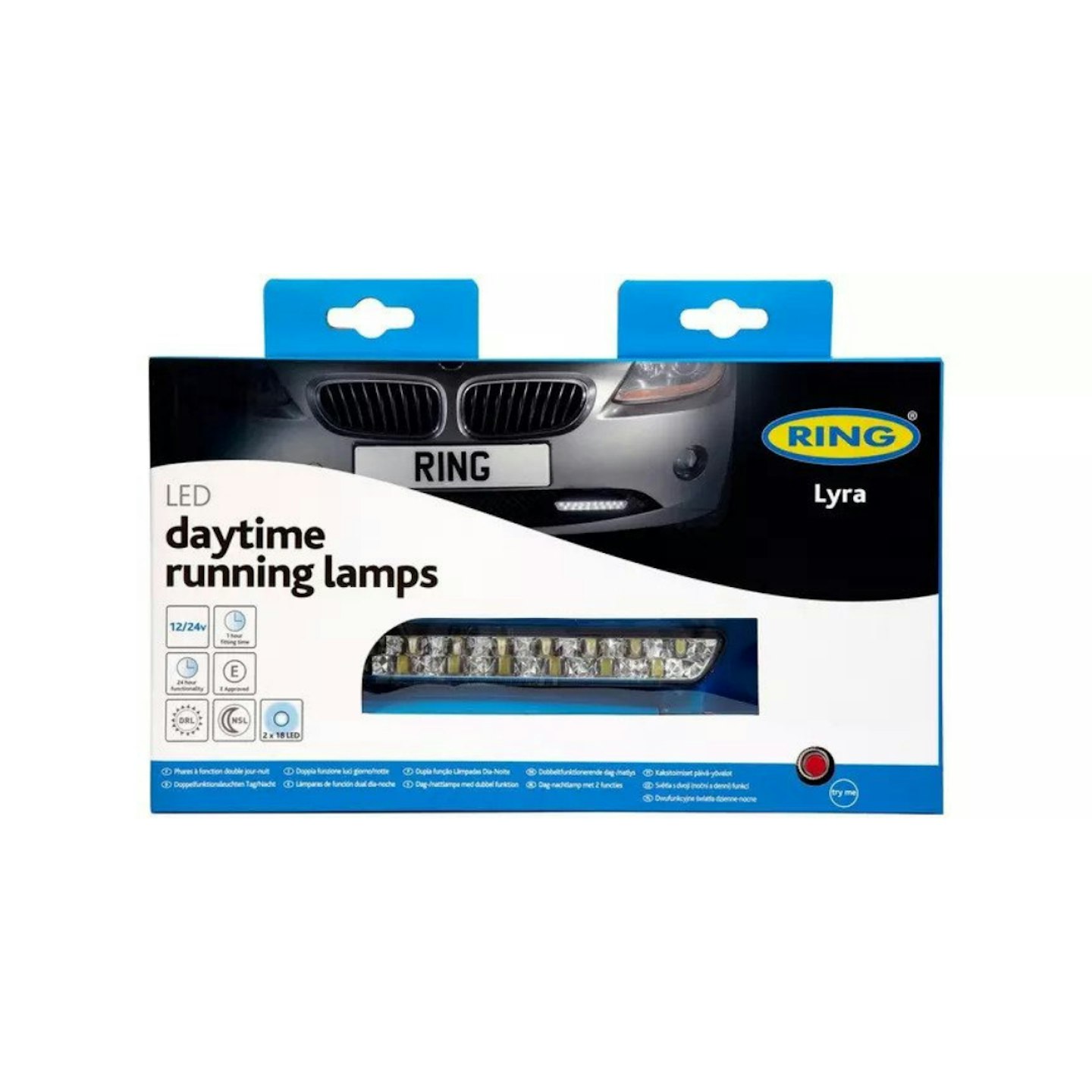 2 of 8
Ring Lyra Dual Function LED Day / Night Lamp
Daylight running lights (DRL) are required on all cars produced from 2011 and will be on as long as your engine is turned on. Fully road-legal, this set of LED lights works just the same but can be added to any car.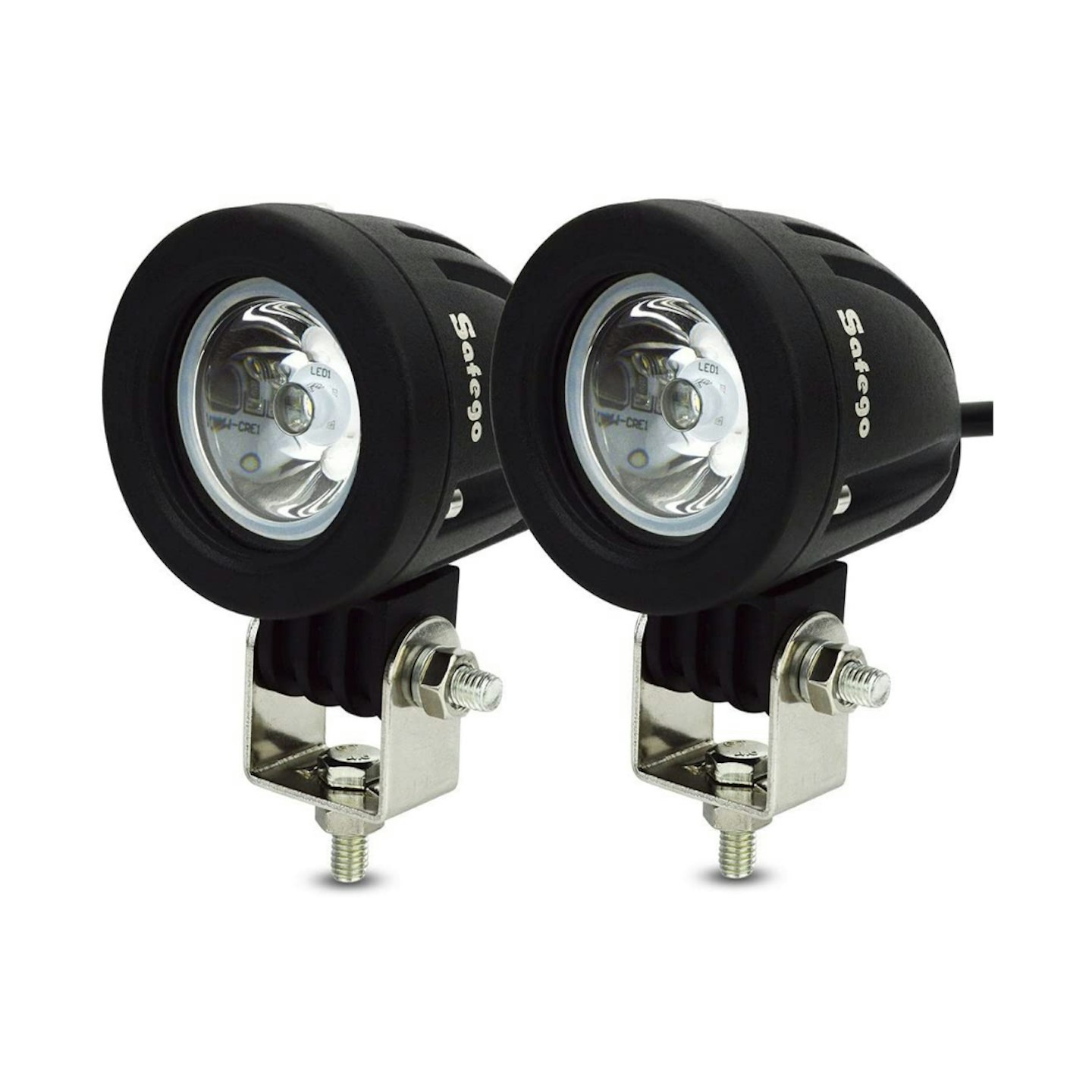 3 of 8
Safego Cree LED Spot Work Light Lamp
Spotlights (also called driving lamps) can make most cars look cooler, think early Porsche 911s and Colin McRae's Impreza. These small LED spotlights may look tiny in comparison but they will be just as effective. Waterproof and shake-proof they are a great budget addition to any off-roader. Just remember they aren't legal to use on the road.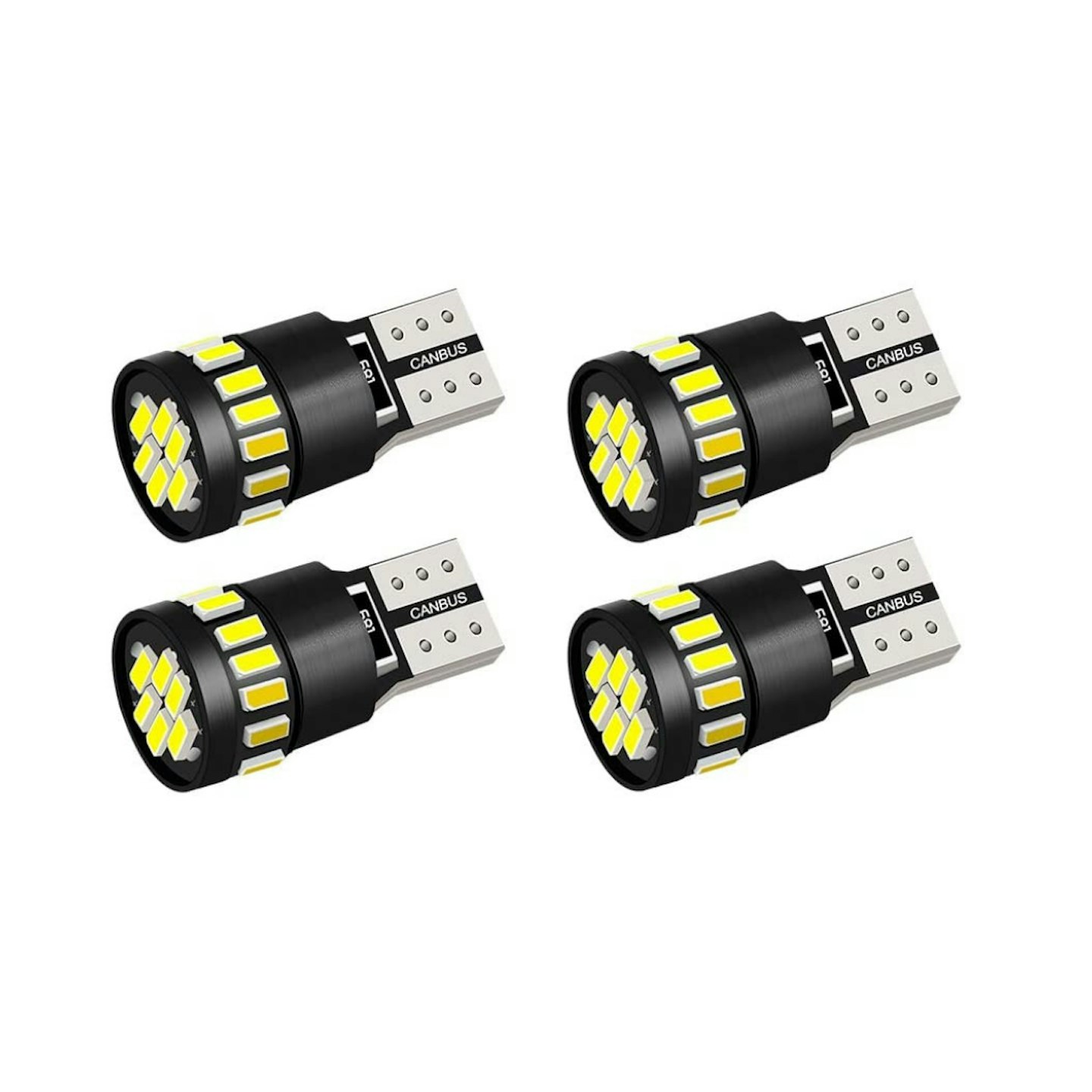 4 of 8
Oladwolf 4 Pack T10 Car LED Bulbs
Give the smaller lights inside your car a boost with one of these LED bulbs. Designed to be the same size as standard interior light bulbs, these offer a brighter light and will use less energy. Perfect for your car's dome light, boot light or even the little light found in the glovebox.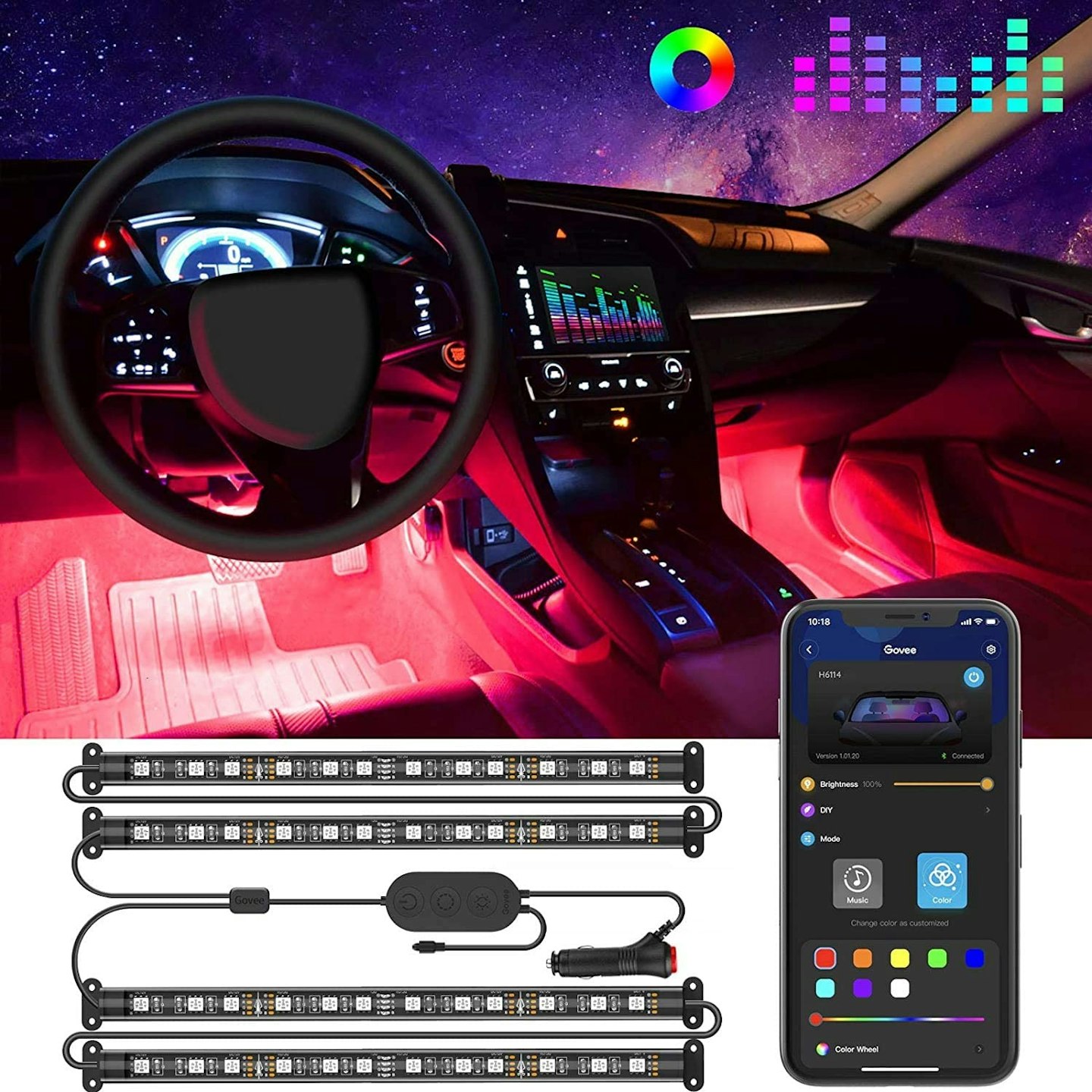 5 of 8
Govee Car LED Strip Light
Give your car the Pimp My Ride experience by decking the interior out with these customisable LED light strips. Place them discreetly in your car's footwell and your interior will be bathed in cool lights. You can customise the colour using a smartphone app and it even comes with a music sensor to turn your car into a disco.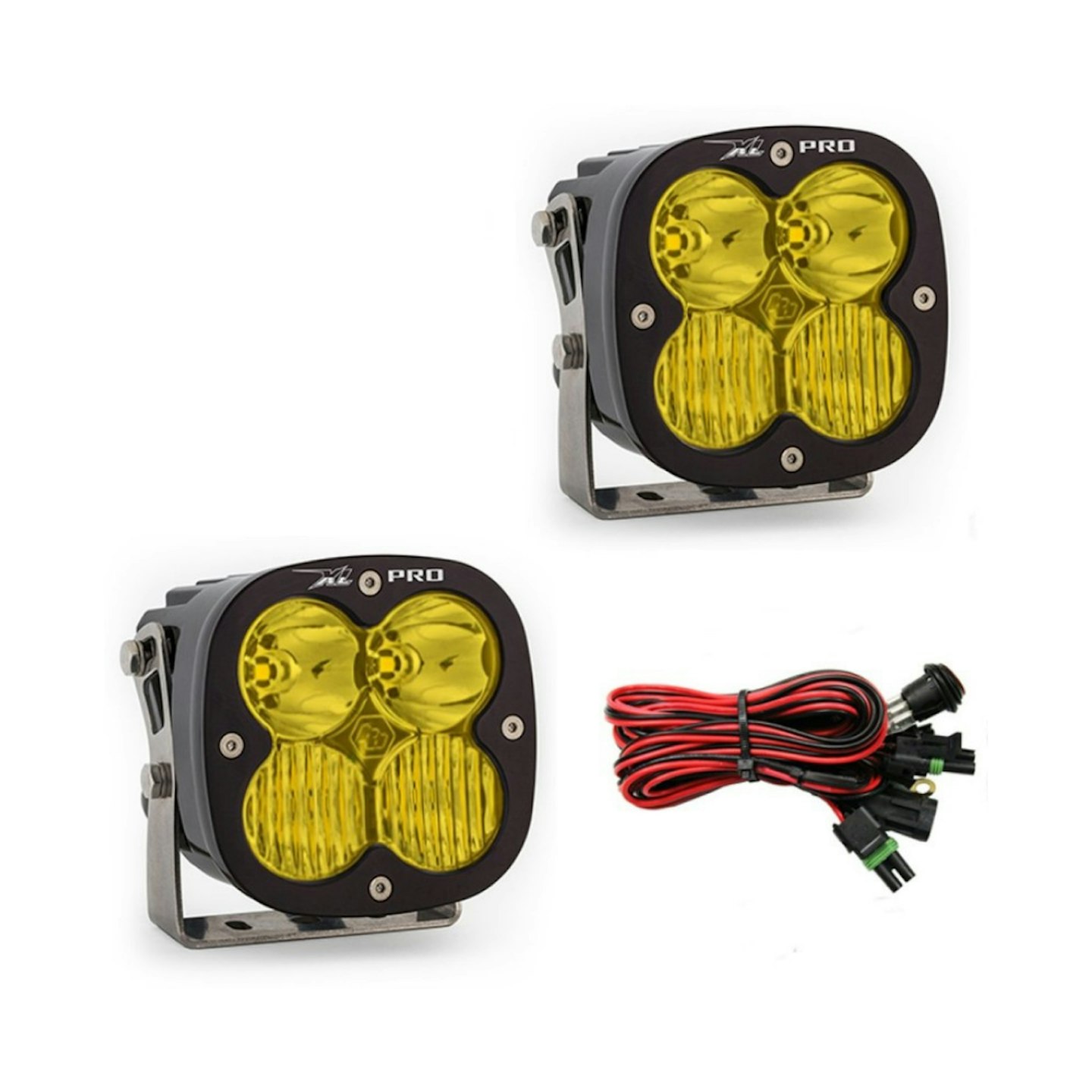 6 of 8
Baja Designs XL Pro
If you're a serious off-road enthusiast then you'll be after some heavy-duty driving lights for nighttime driving. This set from Baja Designs is a great alternative to a lightbar, offering a very powerful light beam. They're also well-built and can be universally mounted.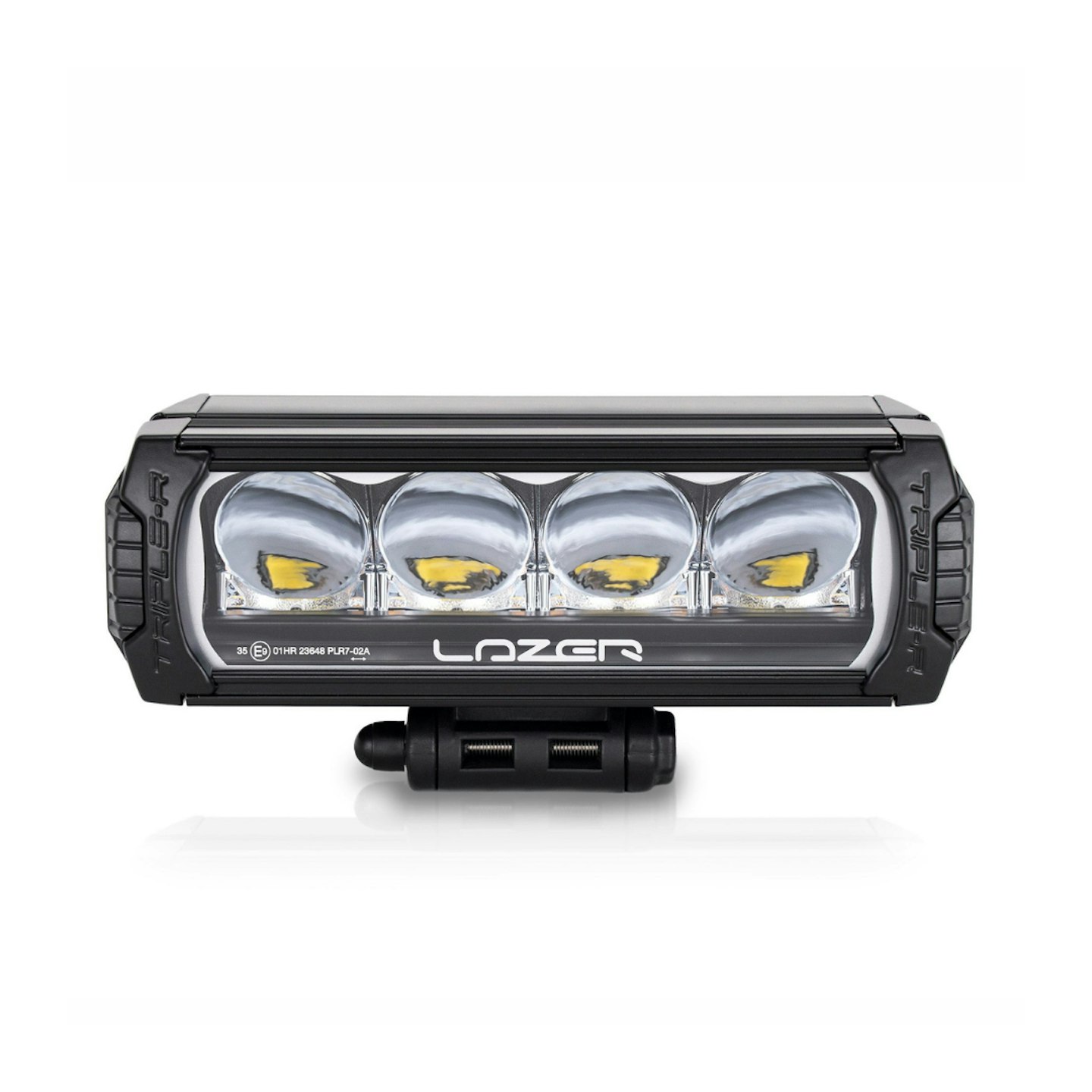 7 of 8
Lazer Lamps Gen 2 Triple-R 750 Lamp
Lazer has a reputation for amazing auxiliary lights and this lamp is an excellent lamp. Powerful and efficient, these are actually road-legal and can be used in conjunction with your car's regular headlights. Triple-R lamps like this one are incredibly popular in motorsports, being used for rallying and even endurance races.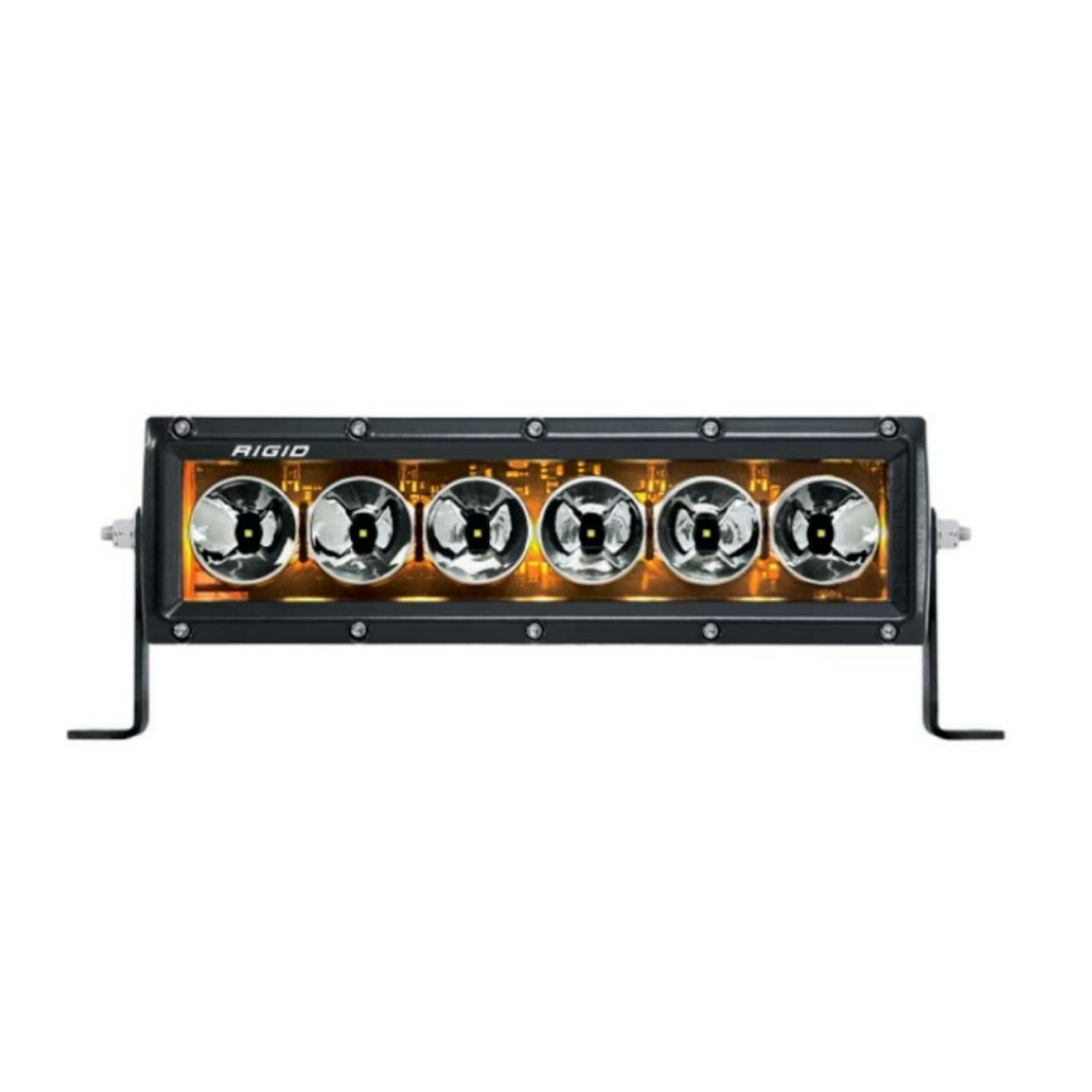 8 of 8
Rigid Industries 10" Radiance Plus Series LED Light Bar
Light bars are a serious bit of kit for the most extreme off-roaders. Giant beams of light are projected to illuminate the inky blackness of the wilderness. Rigid Industries offers this incredibly powerful LED light bar that can be easily fitted to any car. It will also make any 4X4 look infinitely cooler.
What you need to know about LED car accessories:
Are they legal?
If your car did not come with LED lights from the factory you cannot replace your standard headlights with LED units and legally use the car on the road. LED lights cannot be used in place of halogen or filament bulbs because there is no legislation surrounding the testing of these bulbs. All car headlights require a British Standard mark and LED aren't currently tested.
LED bulbs are legally allowed to be fitted to your car's interior (as a dome light for example) so long as the bulbs aren't outward-facing. LED auxiliary lights are also legal (think light bars and spot lamps) provided you don't use them on the road.
It's also worth remembering that under UK law, only white and yellow headlight colours are allowed. These are the most popular colours of halogen bulbs (with yellow a hallmark of classic French cars) and most modern headlights will fall somewhere between these two colours. Blue HID headlights are tolerated up to a point, but anything that could be mistaken for an emergency light (like on an ambulance) is illegal for road use.
Is there anything better than LEDs?
Lasers headlights are being touted as the next big thing in car headlight technology. They produce light using a laser shooting at phosphorus, which then emits light that then filters through loads of mirrors. These mirrors can be individually adjusted by the car's brain for fully adaptive headlights. More efficient than LED lights and using less power, these may be expensive but may well be the future of headlights. You can't retrofit these to your car either!
READ NEXT:
The best car air freshener for getting rid of an awful smell