The unmistakable clatter of a diesel engine is becoming a rarer sound nowadays. Demand for diesel is collapsing as politicians compare diesel pollution levels to that of the Chornobyl disaster. Even the white van man, who for years was fiercely defensive of the increased economy of diesel, is switching to hybrids or even to fully-electric offerings.
Until 2030, there will be a place on our roads for diesel cars. If you're travelling long distances on motorways, the fuel efficiency of a diesel engine is almost unbeatable. Diesel may not be popular, but it is important.
One of the drawbacks of diesel, however, is carbon deposits that naturally build up over time. These hard carbon deposits reduce performance and engine efficiency, so it's a good idea to get them removed. Thankfully there are a number of fuel additives available that'll flush these deposits out as you drive along.
We've already covered diesel injector cleaners, but there are more additives designed for different purposes. Let us guide you through the best diesel engine cleaners on the market.
The best Prime Day deals
Every year, Amazon hosts a series of sales events for its members. The Prime Big Deal Days is now live (for the 10th and 11th of October) and is packed with deals, inclduign your next bottle of engine cleaner. To be eligible, you must be a prime member, and you can sign up for a free 30-day trail here.
The best diesel engine cleaners
Best general diesel engine cleaner
Description
A diesel engine's equivalent of a juice-cleanse, the STP 5-in-1 cleaner will flush out deposits,
Pros
Great for removing deposits
Improves engine power
Best cleaner for turbo diesels
Description
If your turbocharged diesel engine is missing some boost (sorry), then it may be partially blocked
Pros
Helps restore performance
Helps save turbochargers from expensive replacement costs
Cons
Only works with turbo diesel engines
Best diesel injector cleaner
Description
Injectors are one of the first things to clog in diesel engines and will affect performance and
Pros
Formulated to help with cold conditions
Cons
Rather an expensive option
Best aid for particulate filter
Description
A diesel particulate filter (DPF) will reduce soot emissions and make a diesel engine cleaner.
Pros
Reduces soot emissions
Avoid DPF maintenance costs
Cons
Doesn't target other areas of the engine
Best for high-mileage diesels
Description
As cars get older, they inevitably start to run less efficiently. This highly concentrated
Pros
Perfect for cars with over 75,000 miles on the odometer
Cons
Newer/low-mileage cars will not show any difference
Best EGR cleaner
Description
The EGR (Exhaust Gas Recirculation) system reduces harmful Nitrogen Oxide emissions (N2O) and is
Pros
Reduces harmful emissions
Helps avoid hefty EGR repair bills
Cons
Not added to fuel
Will not help injectors or performance
Best cleaner for helping reduce emissions
Description
Perfect for reducing emissions, Cataclean is designed to clean and protect your car's catalytic
Pros
Reduce emissions and increase fuel economy
Cons
Negligible performance improvement
What you need to know about diesel engine cleaners: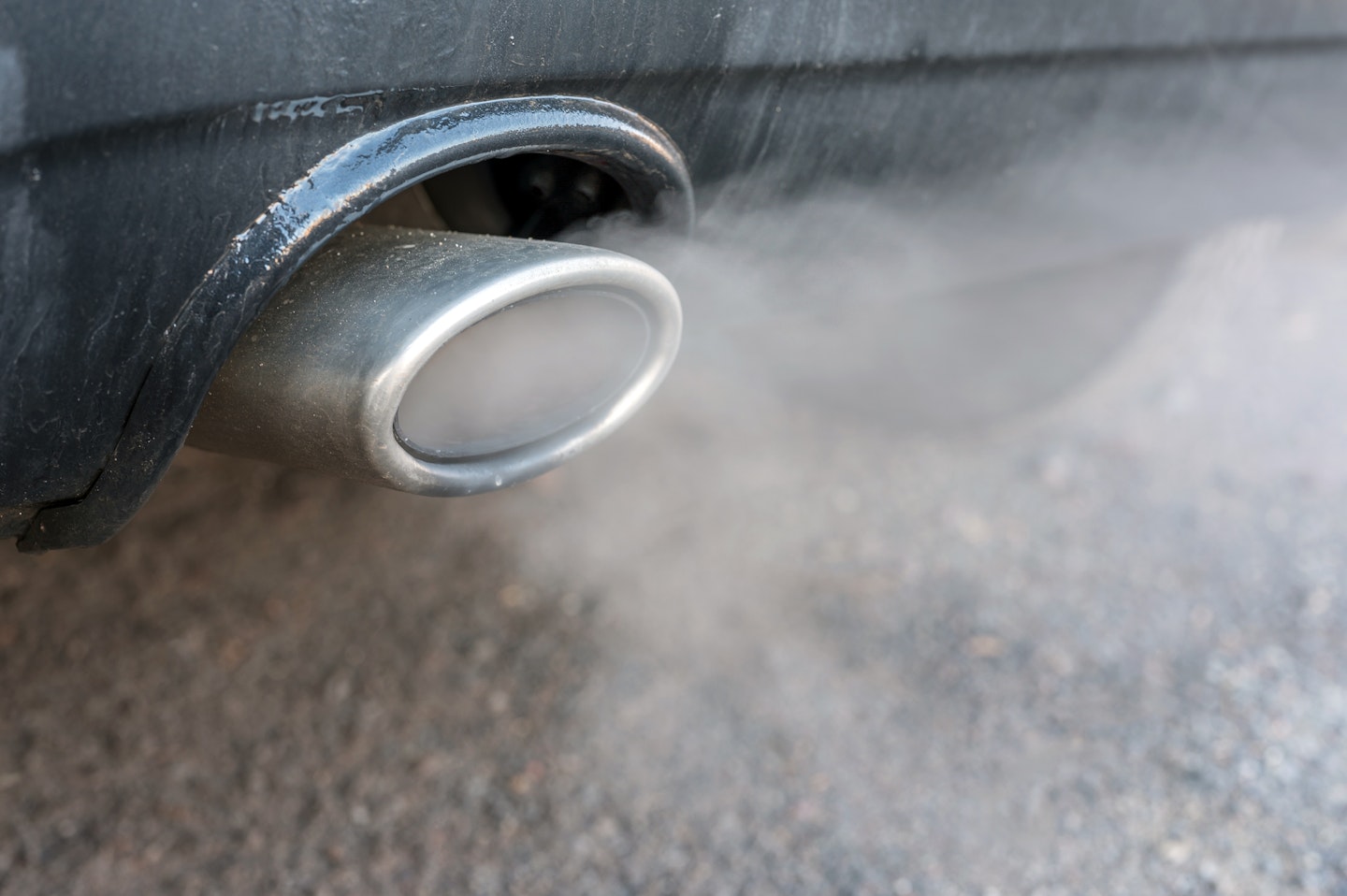 Why do you need diesel engine cleaner?
Diesel loves to create nasty carbon deposits over time which will make your engine less efficient. The tell-tale signs include black smoke and reluctance during starting. An engine full of deposits will also suffer from less performance and increased fuel usage. That's why these fuel cleaners are so useful, they help dissolve these deposits and restore performance and efficiency.
How to know what engine cleaner to buy
It can be quite hard to diagnose where the deposits are building up in your engine, so for most applications, a generalised cleaner will probably be better.
If, however, you can pinpoint the issue, a specialised engine cleaner will have insanely good results. Here are the common warning signs:
If your running a turbo diesel engine and can feel a noticeable loss of power, there's a good chance the turbo could do with a cleanout**.**
Struggling on start-up and black smoke from the exhaust points to an injector problem. Invest in some injector cleaners to prevent these issues.
MOT coming up? If you're worried about emissions, then a catalytic converter cleaner could make the difference between a pass and a fail.
What's the best diesel car ever?
A question that's not asked as much as it should, some fantastic dino-juice cars are in the back pages of automotive history. To answer this very important question we've
I'm championing the Alpina D3 S (in green, obviously) and the utterly stupid but interesting Audi Q7 V12 TDI.
Chris Williams has chosen the BMW 530d and the Ford Ranger Raptor, an ideal two-car garage for doing nearly anything.
Adam Binnie comes in strong with the VW Amarok V6 and the Audi S6 Avant TDI. The all-German alternative to Chris' choices. It seems a pattern is emerging, one sensible motorway-eating estate and one tackle-anything SUV (although the Q7 would probably break down or run out of fuel long before off-roading).
For verdicts, scoops, news and analysis from the team, delivered direct to your inbox, subscribe to the CAR newsletter.
You can enjoy CAR in its traditional print format, or one of the swelling number of digital editions, optimised for Apple iPhones, Android devices, iPads, tablets and desktop computers.