Due to the COVID pandemic, the Government implemented a six-month MOT extension between March and August 2020. People flocked to the garages in September last year, and the same thing is happening this year with up to 6.6 million motorists scrambling to get a test and keep their car road legal. Next month is even being called 'Super September' as so many are expected to take their car to the garage for an MOT.
And with MOT centres trudging through the COVID-19 backlog, how annoying would it be to fail and be forced to wait for another MOT test on something as simple as not wiping down your number plate, or forgetting to top up your screenwash? Many common MOT failures are entirely preventable with some very simple checks you can do yourself.
Here, we have a handy guide on how to prepare your car for its MOT, helping to ensure that it passes the first time and you can continue driving with the help of eBay.
When do you need an MOT?
If your car is over three years old (but under 40) it needs a valid MOT every year in order to be used on the road. If you don't, not only are you facing a potential fine of up to £2500, but your car's insurance isn't valid.
If you have failed your MOT, you can't legally drive it on the public highway unless you're heading to an MOT appointment. And with these delays expected, it's probably a good idea to ensure that your car passes the first time.
That's why we've been looking at the best ways to prepare your car for an MOT. These simple tests can be done by nearly anyone and will give you the best chance of a stress-free MOT.
How to use eBay to look for parts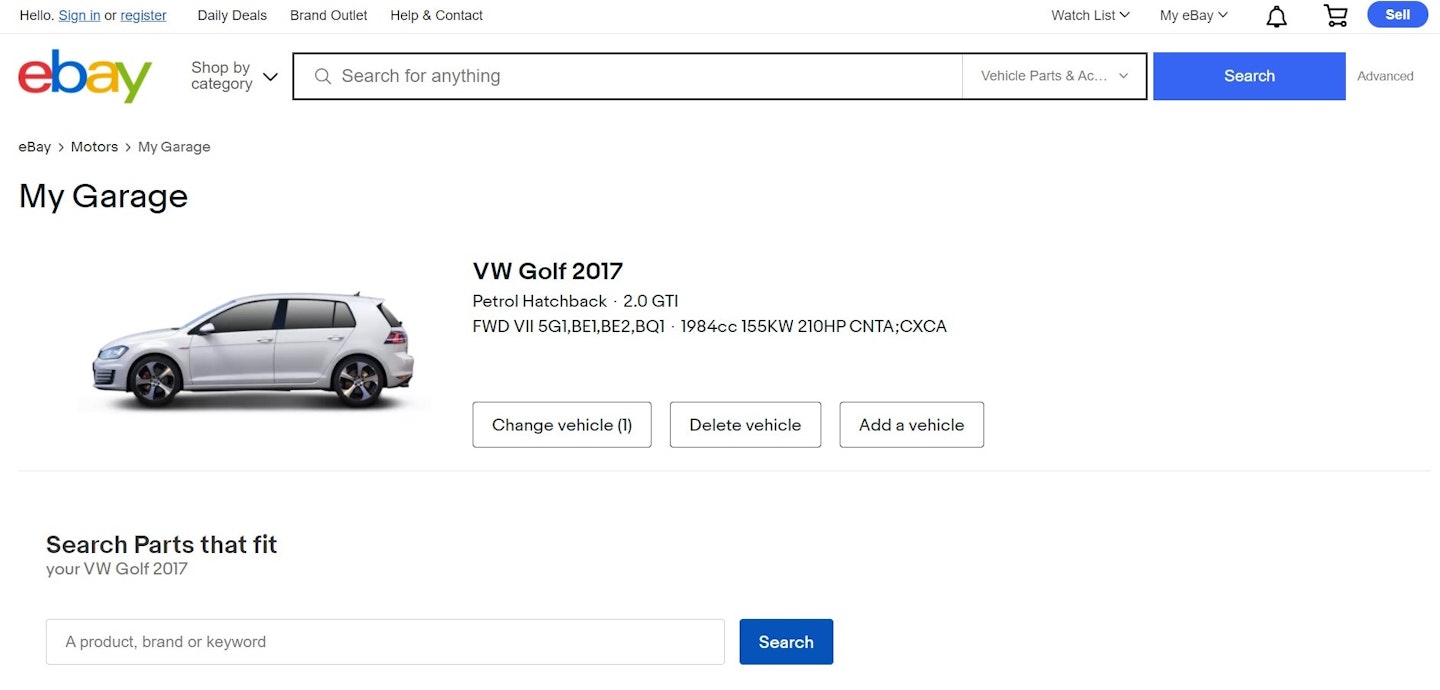 If you do think you could do with replacing some serviceable parts for your next MOT, then eBay is an excellent place to look. The site offers a garage feature that allows you to add your car and filter parts that are guaranteed to fit it. You can add your car using its registration number or by entering the details.
And if you're a bit of an amateur mechanic, eBay also offers a treasure trove of spare parts for most cars, including suspension pieces, engine spares and body parts.
Check those lights
One of the most common ways to fail an MOT is broken bulbs. As part of the MOT, every external light will be tested. This includes the headlights, indicators, reverse lights, and sidelights. Failed bulbs are usually fairly simple to replace yourself and will undoubtedly save you an unnecessary MOT failure. There are plenty of light bulbs available on eBay that will fit a number of cars, including the excellent Osram Night Breaker H7.
You can't see me
A key component of driving is the ability to see where you're going. You need to make sure that your wiper blades are legal. Damaged or perished wiper blades aren't effective against rain and are a sure-fire way to fail your MOT. Thankfully, they're inexpensive and simple to replace. Here's a set of wiper blades that fit the Mk 7 VW Golf.
Make sure your windscreen washer reservoir is topped up, too. You can fail your MOT if it's empty. It doesn't matter if you go for concentrated or ready-mixed, as long as it can be used to clean your windscreen.
Keep on rollin'
Your car's tyres will be inspected so it's important that you make sure they're legal. The legal tread depth is 1.6mm across the central three-quarters around the circumference of the tyre. You'll be able to work out the tread depth by looking for the tread wear indicators on your tyres. It's worth investing in a tyre tread depth for checking your tyre tread, but in a pinch, a 20p coin will do the job. Also, check the sidewalls for any cracks or bulges, as these mean you'll need new tyres.
Here's an interesting MOT fact for you (if such things exist); if your spare tyre is looking a little bald, you can leave it at home and still pass your MOT. Your car will only fail its MOT if the tyre is present in the car.
If you need new tyres to pass your MOT, you can use eBay and filter by tyre size to make sure you get a set that fits. You'll be able to work out your tyre size by reading the sidewalls.
We looked at several popular tyre sizes and found plenty of options available, ranging from premium brands like Continental and Pirelli, right down to budget alternatives. Here's a set of Continental Eco Contact 6 tyres that fit the popular 205/55R16 tyre size:
What about my number plate?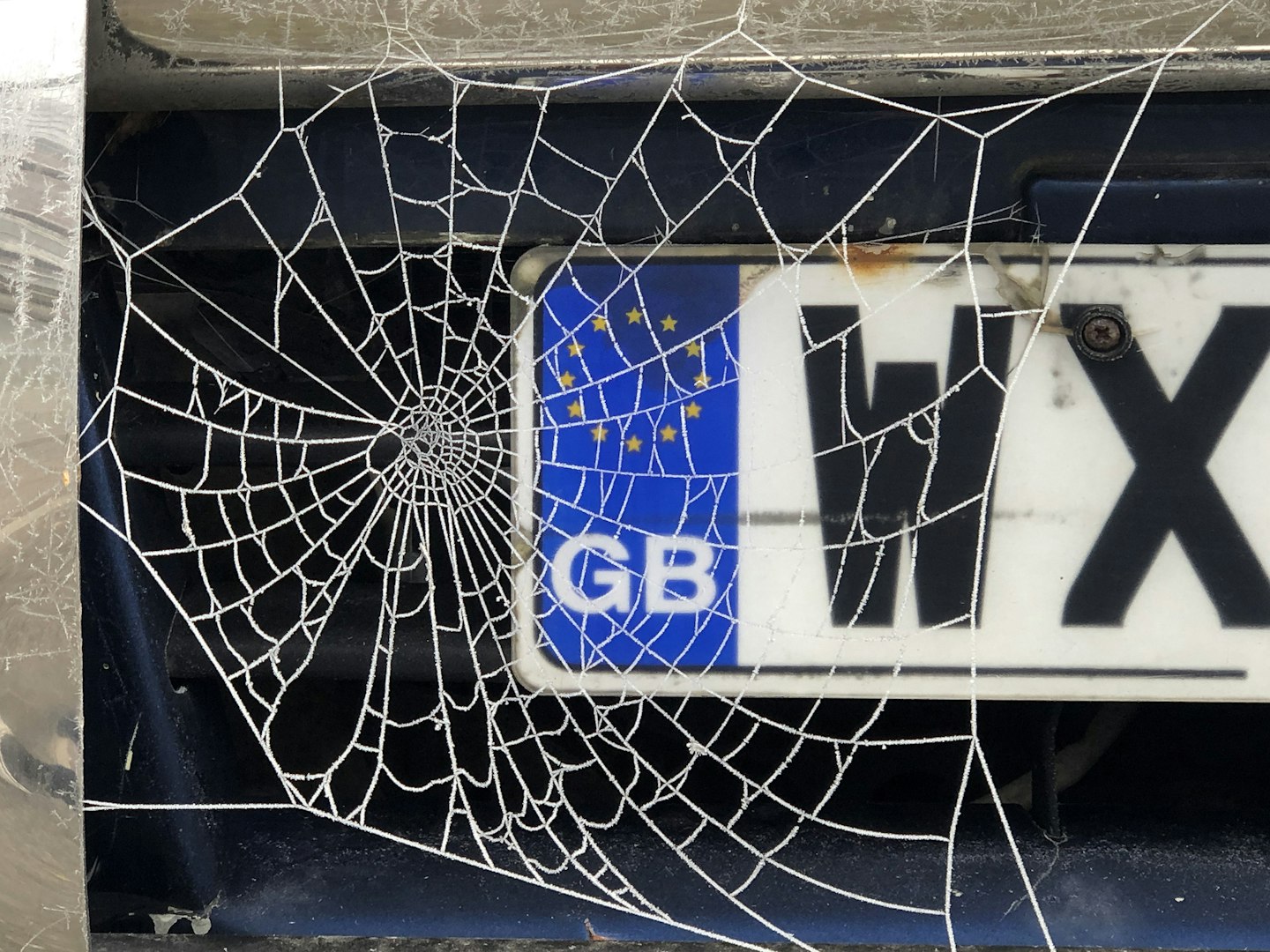 Something as simple as a thick coating of grime over your number plate can cause your car to fail its MOT. Simply giving it a wipe before the inspection can make all the difference. If it's legible, you'll pass - simple,
You also need to make sure that the number plate light is clean and working. If the bulb has failed there are plenty of spares available on eBay. Using the garage feature we were able to find plenty, including this number plate light that fits the current Ford Fiesta, Britain's second best-selling car.
What else can I check myself?
Other little checks you can do include sounding your horn to make sure it works, ensuring the seatbelts are in good order and checking for any windscreen damage. Any crack over 40mm long or 10mm wide will result in an instant failure.
While it's best to let a trained mechanic carry out these repairs, it's a good idea to know in advance any areas that may cause an MOT failure, so you can better gauge repair costs. The last thing you'll want is unexpected bills.
READ NEXT: