Any car washing guru who knows their valeting onions will tell you that snow foam is an essential step if you want the best results. And while snow foaming won't clean your car in the same way car shampoo does, it does help loosen dirt and contaminants which means you get a better overall finish.
A good snow foam covers your car in a thick, evenly coated layer of foam that will cling nicely to the bodywork which will help better dislodge dirt. This is what we're looking for in our twin test.
We've assembled two snow foams, an excellent Worx Hydroshot Brushless pressure washer, a slightly mucky Volvo XC40 and enough water to fill a hot tub to see which snow foam is the best.
What's on test here?
The Car Gods 54 Arctic Storm snow foam is designed to dislodge debris and contaminants from paintwork while not damaging the paint or wax. Car Gods 54 also sell a larger 5-litre bottle of this.
Coming in a 5-litre bottle only, Bilt Hamber Auto Foam prides itself on producing quality results and being fully biodegradable. Made to cut through dirt without damaging paint or wax, it appears on paper that these two snow foams are pretty much identical. This test will see if that's actually the case.
Car Gods 54 Arctic Storm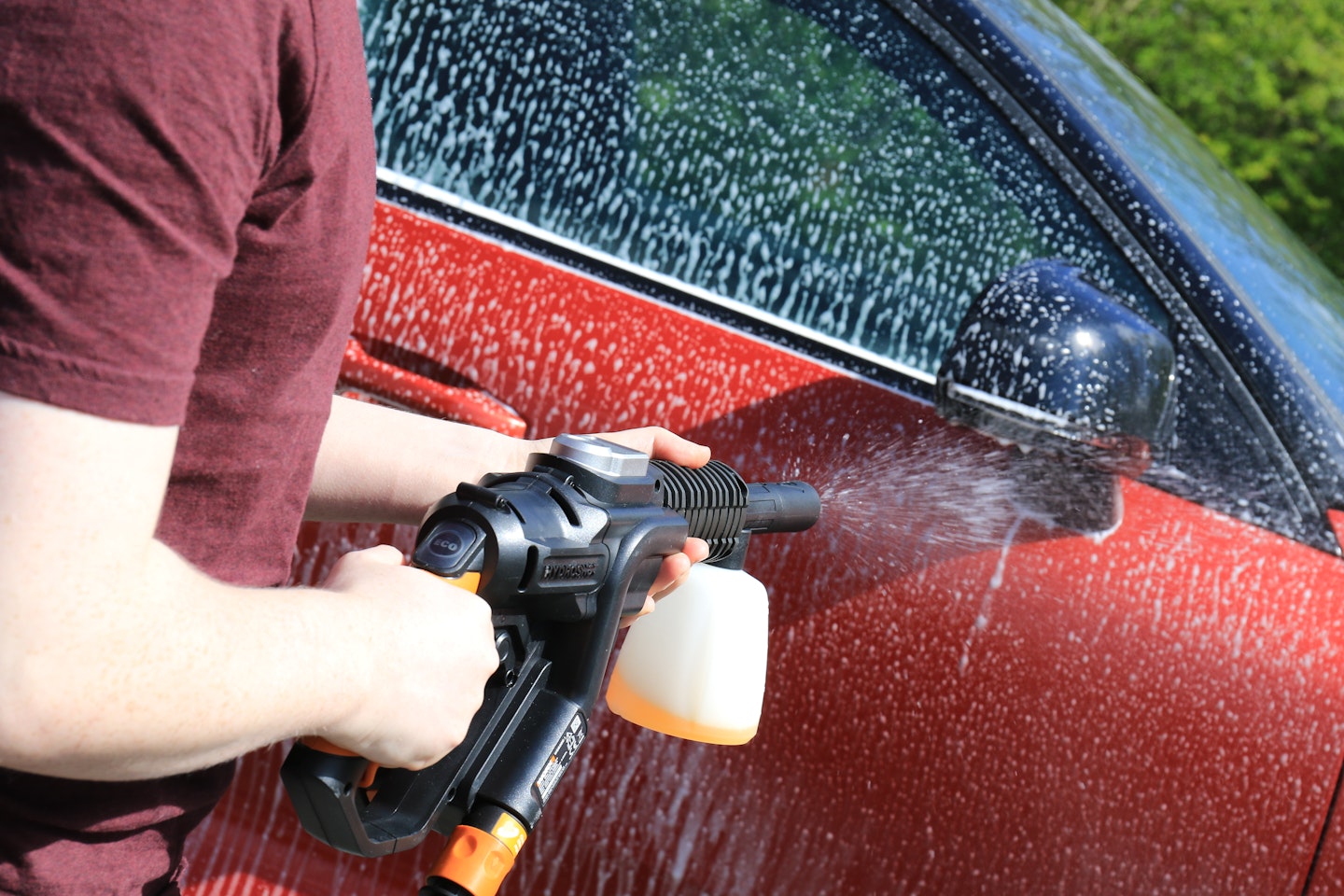 First up is the Car Gods 54 offering, an orange-scented 500ml bottle of Arctic Storm snow foam. The small size made it very easy to pour into the lance bottle which is a big plus point. Sadly, while it was easy to pour into the lance bottle, diluting it caused it to immediately foam up which meant there was less than an ideal amount of product to wash the car.
The snow foam did cover the entire car but it was nowhere near as thick or clingy as it could be. Large portions slide off the car and while there was decent coverage, it could be better. This also meant that while it did dislodge muck, it didn't get rid of everything and there were some noticeable marks left over. At least it was easy to wash off.
Bilt Hamber Auto Foam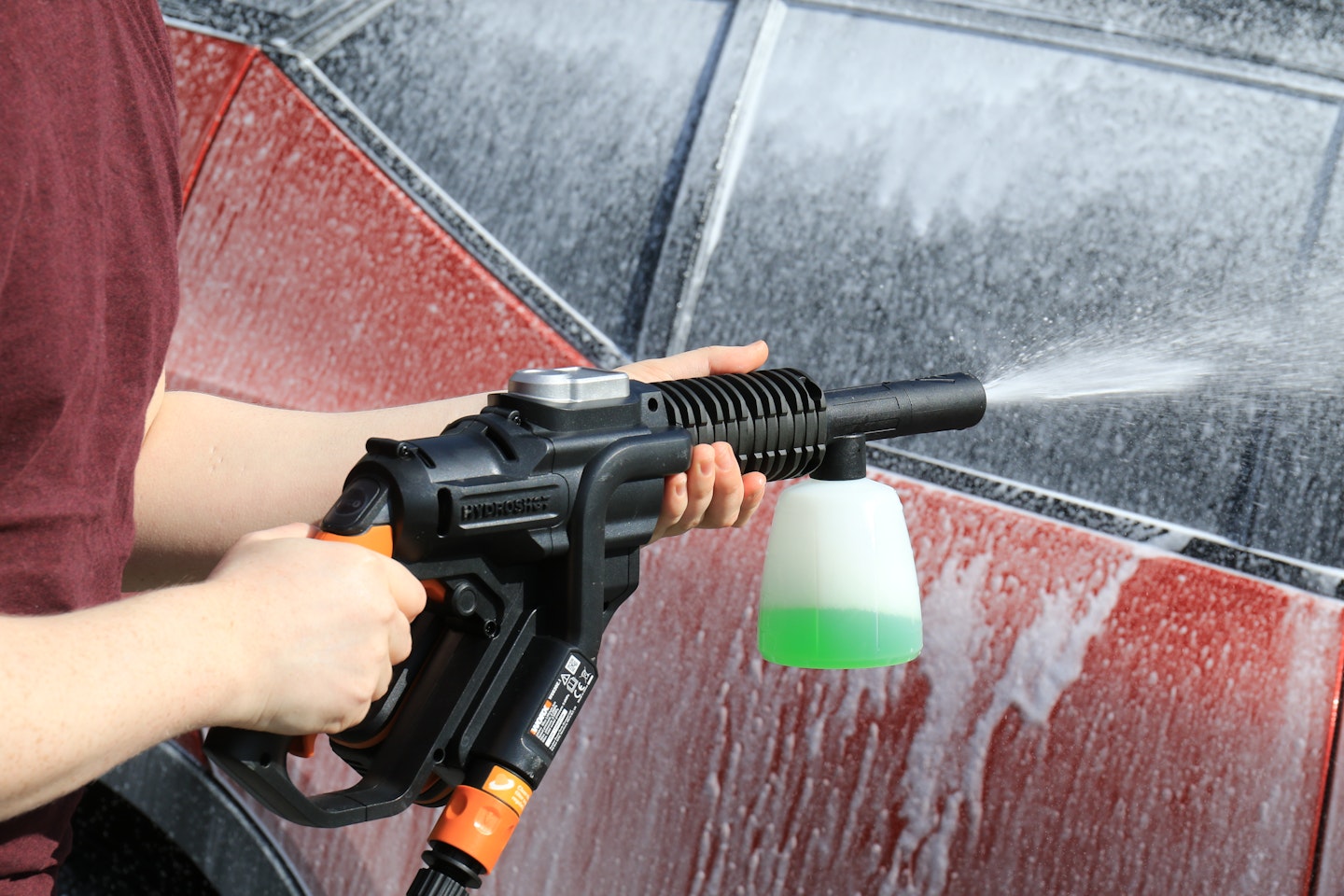 There was an immediate issue with the Bilt Hamber option. Because of the bottle size, it was incredibly hard to pour accurately. This would be easily solved with the use of a funnel but was an irritant during our test.
However, once it had been added to the lance it was such a joy to use. It didn't foam up in the lance bottle during the diluting process for a start and produced a better foam immediately. The foam was thick and clingy which meant it stuck to the car and dislodged dirt with ease.
The foam was also very clingy, even during the rinsing process large pockets of foam would remain. A slightly annoying thing to deal with, but a testament to how good this snow foam really is.
Final verdict
Looking purely at the quality of the foam produced, the Bilt Hamber beats the Car Gods option hands down. It's thicker, more even and clings to the paintwork better. It also dislodged dirt better and is far easier to dilute.
Even with the arguably better scent from Car Gods (subjective I know) and easier pouring, the Car Gods 54 is simply beaten by the Bilt Hamber Auto Foam. While the Car Gods 54 is by no means bad, it's simply not a match for how good the Bilt Hamber snow foam is.
Just remember to bring a funnel if you're planning on using the Bilt Hamber one however.
Ryan Gilmore is the Deputy Autos and Tool Editor for CAR and Parkers, specialising in car cleaning and hand tools. He also contributes to What's The Best.
For verdicts, scoops, news and analysis from the team, delivered direct to your inbox, subscribe to the CAR newsletter.
You can enjoy CAR in its traditional print format, or one of the swelling number of digital editions, optimised for Apple iPhones, Android devices, iPads, tablets and desktop computers.