An RC drift car is designed with the primary task of going sideways in smaller scale. An incredible racing sim setup is unfortunately the only other way you can get that sideways fix. Because the bad news is, a lot of the peak Gran Turismo era JDM drift cars have either been crashed, appallingly modified or are worth an eye-watering amount of cash.
And even if you can get hold of one, turning it into a good drift car will cost a bit more than some new tyres and a welder for the diff. You have to consider a decent roll cage as well as extensive engine modifications to get the power firmly to the rear. It really isn't as simple as clicking hundreds of pieces together like a Lego car.
But the good news is that you don't have to be reduced to sliding a hot wheels car with your fingertips. Drift cars in Radio Controlled form are immense fun and shouldn't go unrecognised. So, we've put some Eurobeat on the radio, checked our manifold, and can bring you our favourite RC drift cars.
The best RC drift cars at a glance:
Editor's Pick: Tamiya 1:10 TT 300058584 02D Drift Spec Chassis - buy from Amazon.
The best RC drift car for kids: Jada Toys Fast and Furious RC Toyota Supra - buy from Amazon.
Best with a track: Scalextric C1421M Slot Car Racing Set - buy from Amazon.
The best RC drift cars
Editor's pick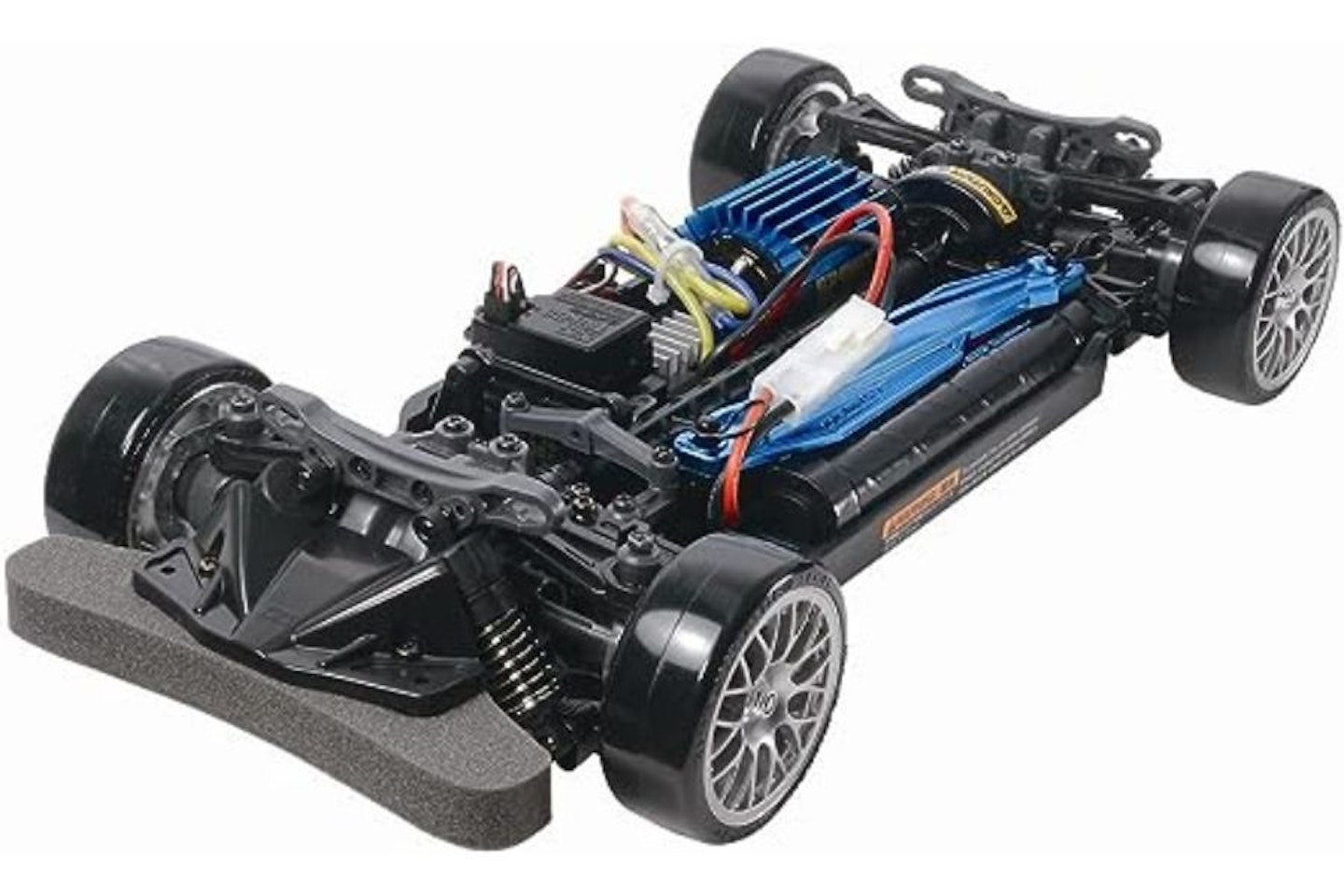 Via Tamiya
Description
Looking for a more serious drift RC car?
Pros
Very customisable, given you can switch and choose body shells
Cons
It's only the chassis that's included
The best r/c drift car for kids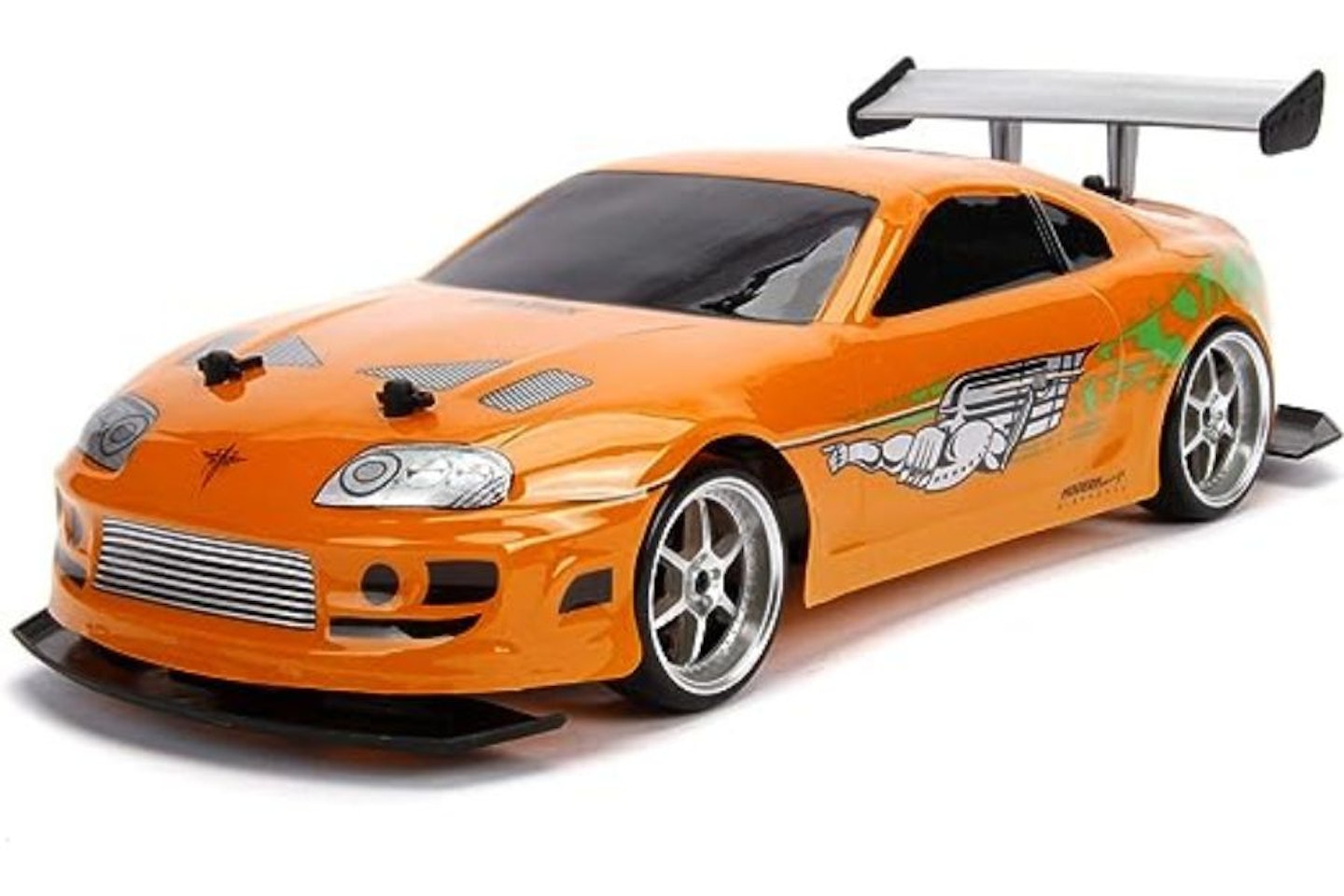 Via Jada Toys
Description
Vin Diesel does it for family and now you can do it for yours too, with this RC drift car that
Pros
Very effective drift car
Comes with spare tyres
The best r/c drift car with a track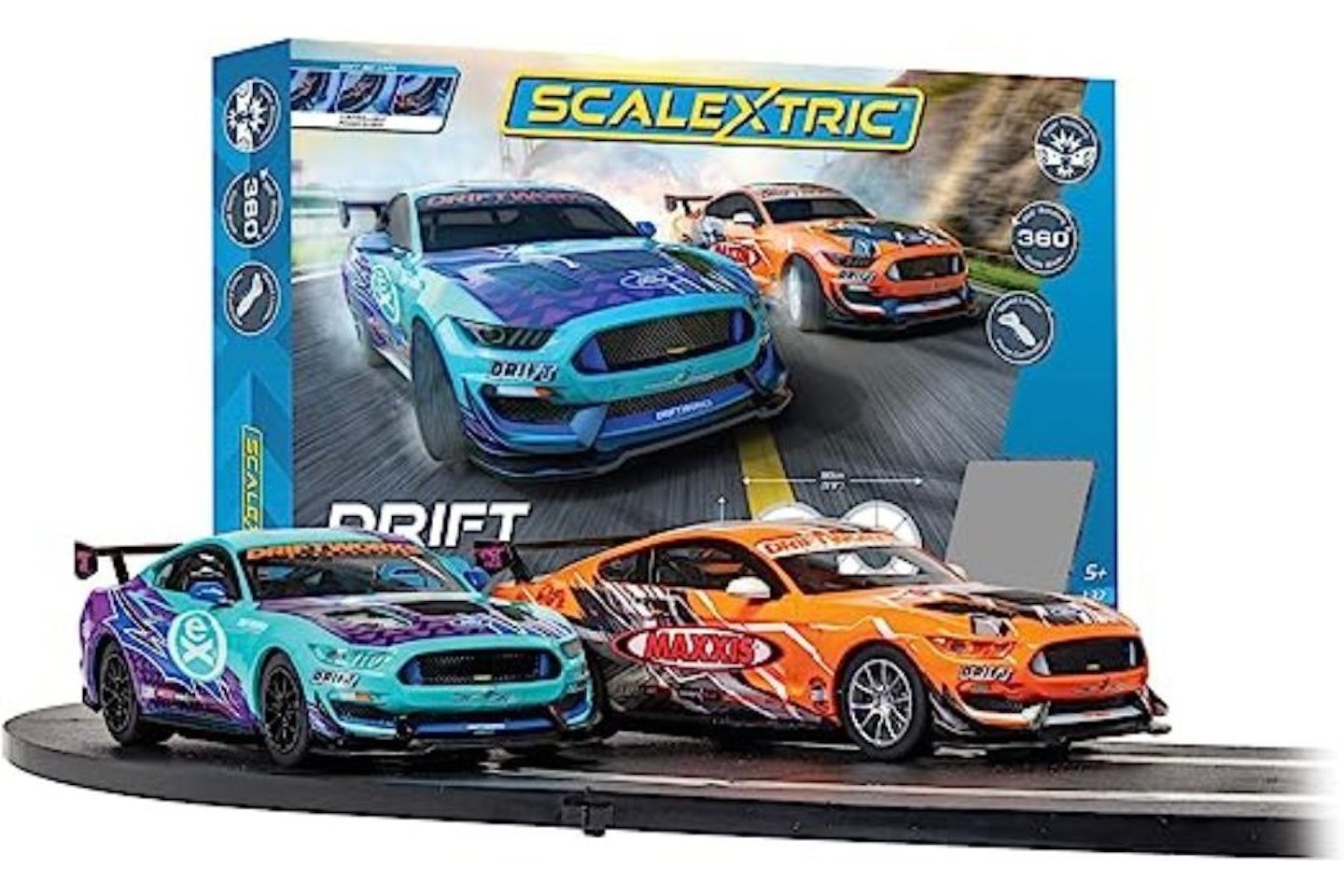 Via Scalextric
Description
Scalextric has also embraced drifting with this cool figure-eight track complete with two
Pros
A fun set for scaled-down, synchronised drifting
The best r/c drift car on a budget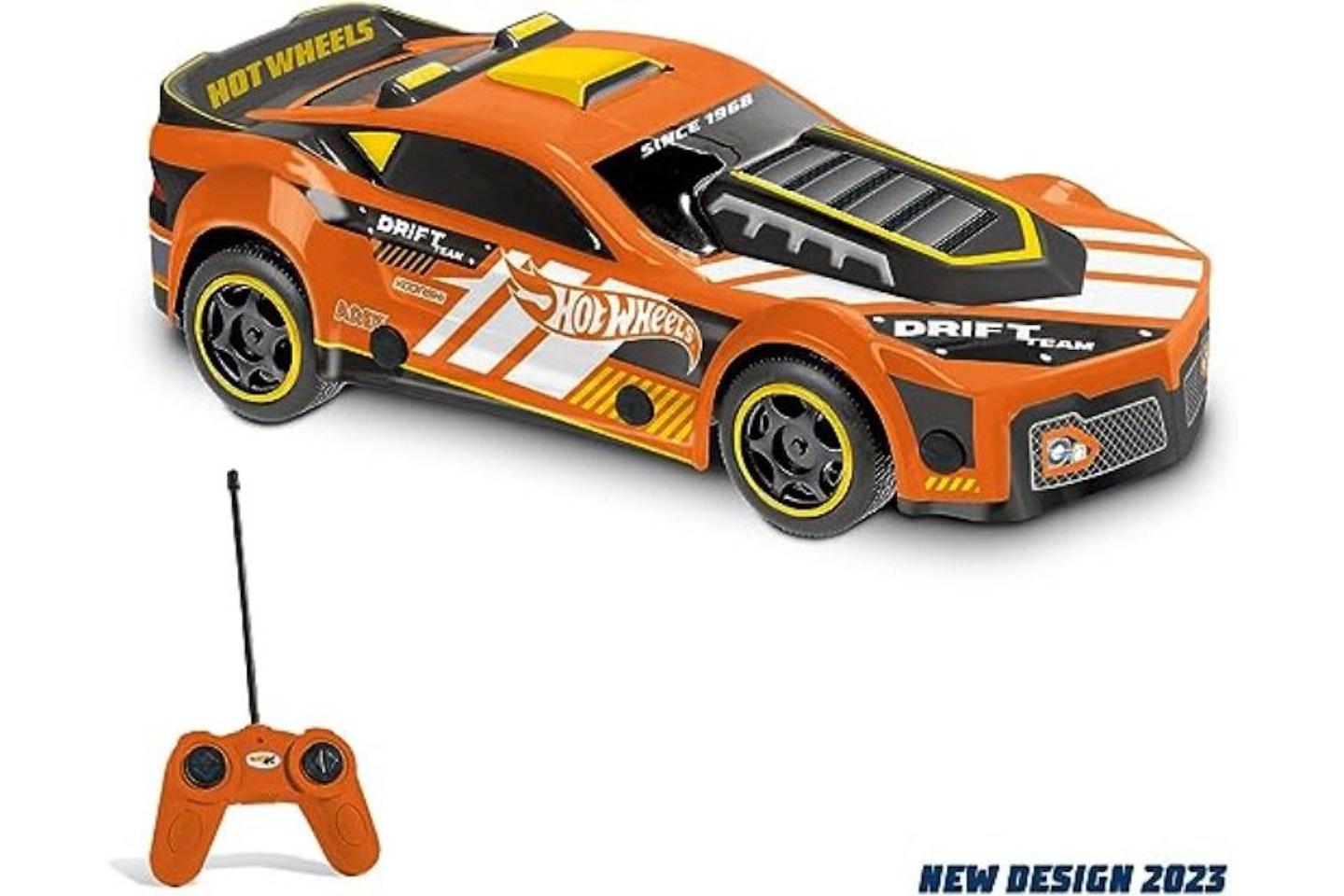 Via Hot Wheels
Description
Not the biggest or most advanced drift car, this 1:24 RC car from Hot Wheels is a fantastic
Pros
A great value RC drift car
Durable
Cons
The design isn't based on any real car
The best r/c drift car for the dirt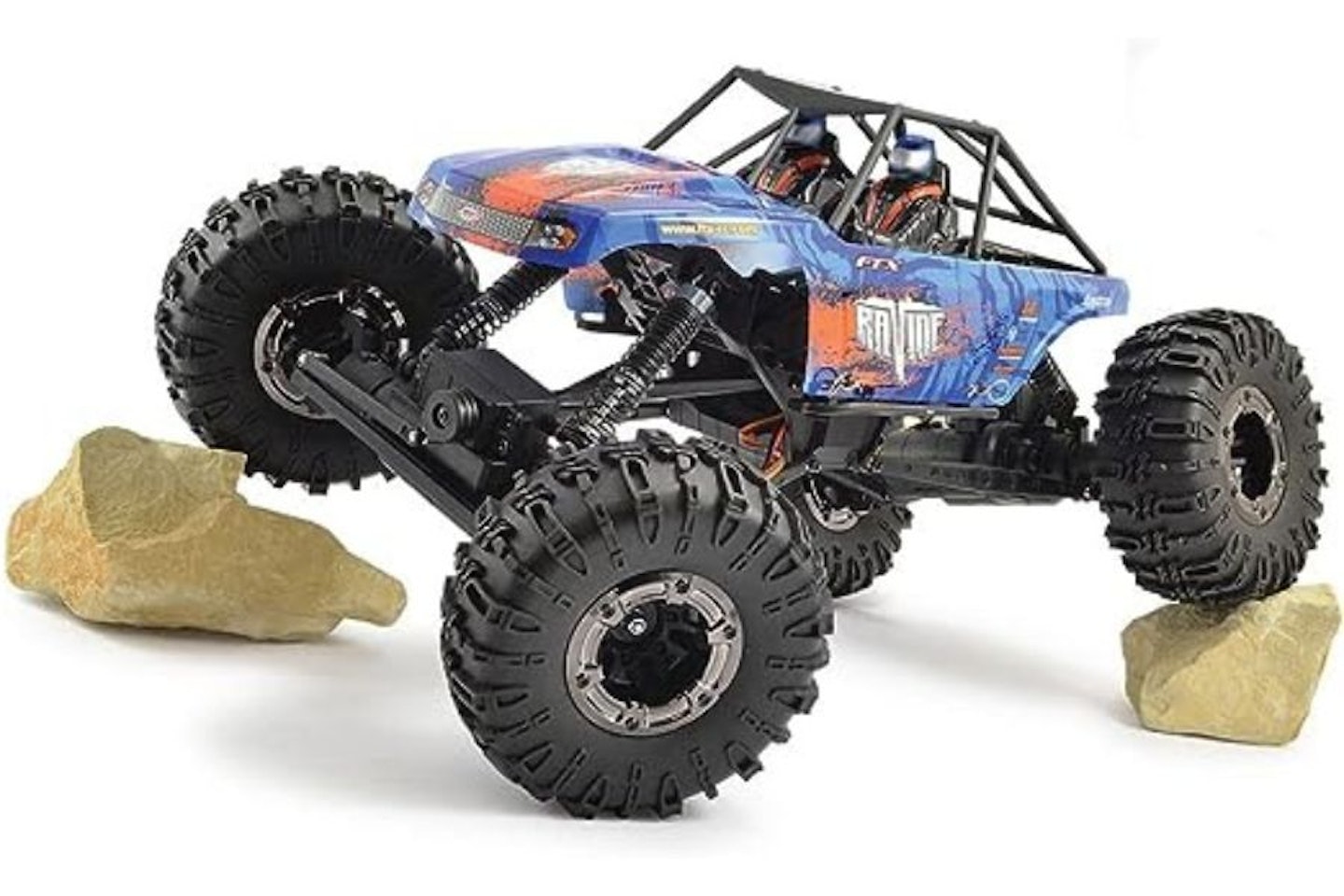 Via FTX
Description
Pros
Superb for dirt driving
Capable rock crawler
Cons
Wasn't primarily designed for drifting
The best r/c drift car
The most authentic RC drift car
Description
On the pricier end of the spectrum is an RC drift car that's heavily based off a popular drifting
Pros
Purpose built scale drifter
Comes with a great deal of kit
The best r/c drift car you can drive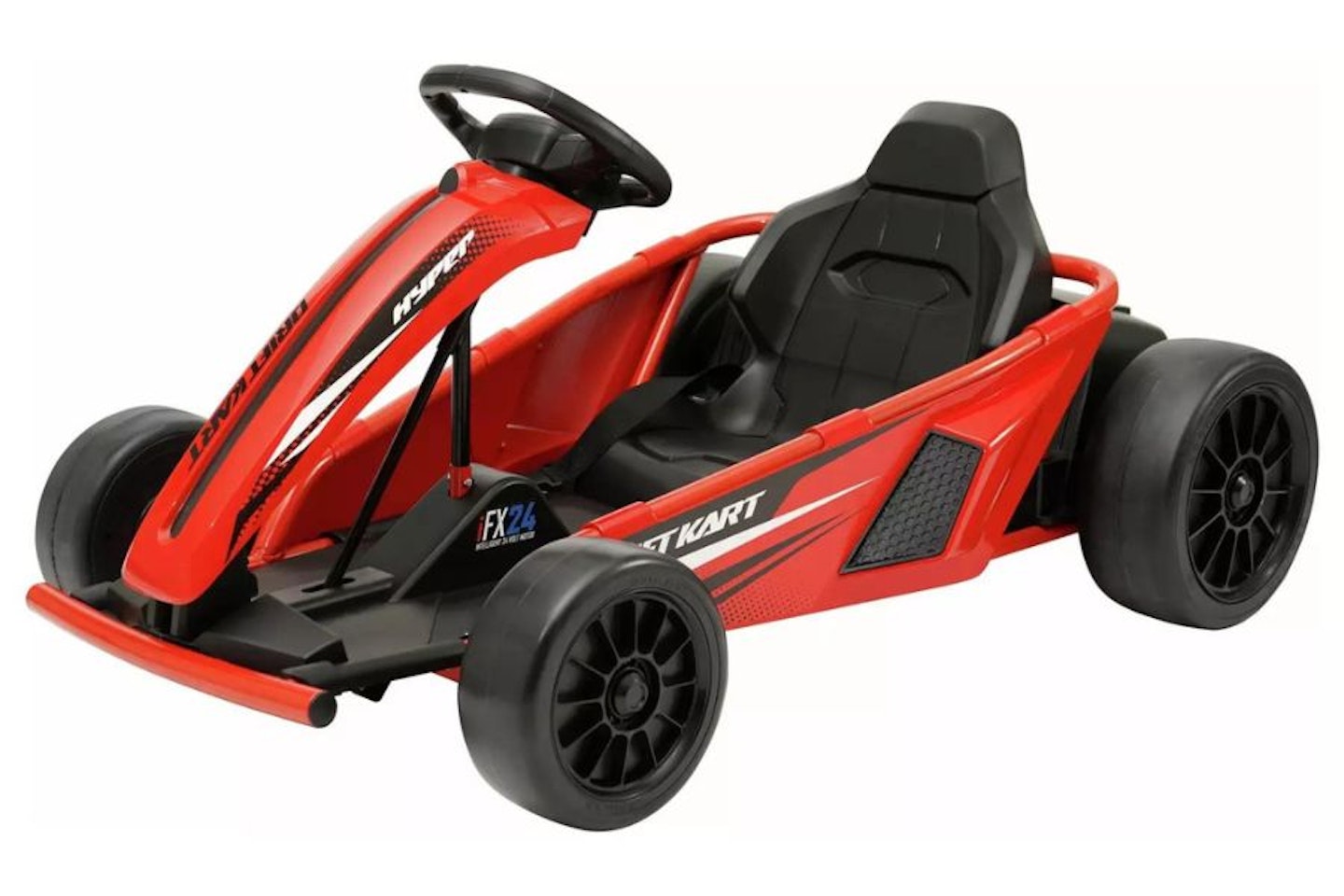 Via Hyperkart
Description
Ok, this is a little bigger than your standard RC drift car, but our inner nine-year-old can't get
Pros
Incredible fun
Ideal for teaching your children how to drift
Cons
It's a shame us adults can't have a go as well
Why go for an RC drift car rather than a normal one?
Easy - they do slides. And slides are much more exciting than plodding along in a straight line. We've probably all tried to make an RC car drift at some point, only to be disappointed that it grips like glue. You might've even stared at a Revell model car kit for too long and imagined what it might look like when drifting. Dedicated drift cars comfortably solve that issue.
There's a Scalextric set on the list - in theory, wouldn't they all drift?
That's one of the great characteristics of Scalextric sets, isn't it? Apply too much throttle, and you'll be underneath the sofa crawling your hand through dust and bits trying to retrieve your car. Apply too little, and it'll just handle like its on rails.
The great thing about those Mustangs is that they're designed to mimic a mini drift demonstration. Where else are you going to find a slot car that does a 360 spin and powers the opposite way?
Regarding the Tamiya chassis, what would be the best shell to marry it to?
Truth be told, there's a waft of great Tamiya RC cars out there. But we reckon the NSU Prinz TT that they offer. Simply because nobody else has thought to make a drift spec one of those. You?
Ryan Gilmore is the Deputy Autos and Tools Editor for CAR, specialising in car cleaning and hand tools. With an MA in Automotive Journalism, when he's not testing buckets he can be found looking at old Porsches.
For verdicts, scoops, news and analysis from the team, delivered direct to your inbox, subscribe to the CAR newsletter.
You can enjoy CAR in its traditional print format, or one of the swelling number of digital editions, optimised for Apple iPhones, Android devices, iPads, tablets and desktop computers.