► Incredible camera for action
► Light and comfortable mid-sized body
► The camera you upgrade to
Pros
Cons
• Astonishing autofocus
• Fiddly AF specific setup
• Lightweight and comfortable mid-size body
• Familiar layout
• Good battery life
• 4K UHD at 60fps video recording
• In-camera USB and separate charging options
• Fast shooting rates good for motorsport
I have taken on the unofficial role of CAR's truffle pig. Though it's not subterranean fungus I'm snouting around for, and just as well because my sense of smell is mediocre at best. No, in truth I am hunting for the best cameras for car photography.
The piece of equipment that has been dug up here is the Canon EOS R6. It is a full-frame mirrorless camera that is designed for people who know what they're doing. Don't fret, we'll explain the jargon as we go along, but it is worth noting that this review is not just a regurgitated version of the brochure presented as a numbers soup. This is more focused on what the EOS R6 is like to use.
About Canon cameras
While Canon produces a substantial range of different cameras, it would be safe to say it is best known by nerds, enthusiasts and professionals for its DSLR cameras, likewise with Nikon. By contrast, brands like Fujifilm and especially Sony are known for their mirrorless cameras.
What is the EOS R6?
Given that Canon is known more for its DSLR units, it may seem strange that we are interested in one of its few mirrorless cameras. The thing is that mirrorless is the future.
Mirrorless camera technology has made leaps and bounds in recent years that makes the progress of EV car technology look as dynamic as feudalism. The only reason you'd be unaware of this is because cameras are much smaller than cars, and getting smaller thanks to being mirrorless.
The EOS R6 sits as number two out of four of Canon's full-frame mirrorless cameras. It is armed with some impressive specifications for both photography and video. As such, the EOS R6 is marketed as a hybrid model and aimed at the seasoned enthusiast who knows what they are doing and are looking to upgrade from their greenhorn camera or migrate from their DSLR.
Quick jargon buster
EOS R System: The culmination of Canon's RF lens mount and Dual Pixel CMOS AF II (autofocus).
Full-frame: Refers to sensor size. It is the largest of three sensor sizes: full-frame, APS-C, and micro four thirds. There is a lot that differs between the three sizes, but one of the major points is that full-frame sensors perform better in low light because they are physically larger and can capture more light. For a full explainer, check out the Digital Photography School's article.
Mirrorless: DSLR cameras use a reflex mirror, but mirrorless ones do not. Instead, light passes directly through from the lens to an electronic sensor. It's more compact and allows you to preview selected settings before taking the shot. For some extra in-depth information on the DSLR versus mirrorless debate, read this article from Photography Life.
The EOS R6: First impressions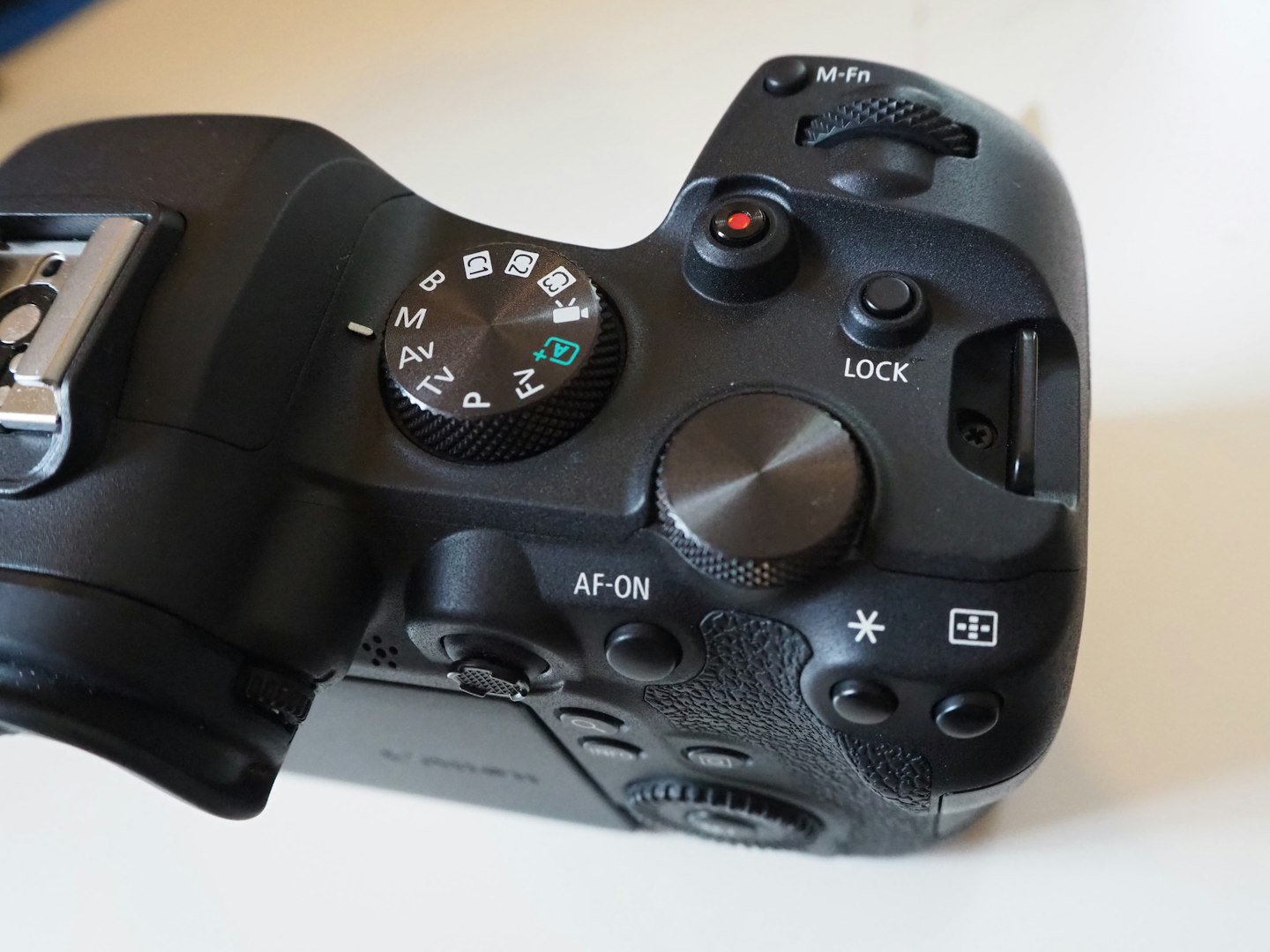 Before even taking any photos at all I spent some time exploring the EOS R6's body and menus in order to check out the ergonomics.
For a full-frame camera, the sub-700g weight including the battery is very impressive. The handgrip gives you the confidence to grasp the EOS R6 firmly and without fear of disastrous slippage.
There are three control dials, one near the shutter button, another on the top, and the third on the back next to the screen. It took a moment to use the right one at the right time but the menus are easy to navigate and you can customise functions to do what you want.
The EOS R6 is certainly shaped to give familiarity and comfort to those making the tentative move from DSLR to mirrorless. The size of the EOS R6 is bang on. Funnily enough, while mirrorless has meant that cameras have shrunk in size significantly, one of the criticisms from DSLR users (whose ancestors no doubt complained when cars replaced horses) that the bigger body size of the DSLR cameras is better for longer shoots.
It's true to a point. Cameras with a bigger body size can indeed be more comfortable but the old cameras were far too heavy. The EOS R6 has enough physical size to be comfortable to grip but doesn't strain your arms to hold for a significant length of time. The lens we used was the RF 24-240mm F4-6.3 and weighs more than the camera body.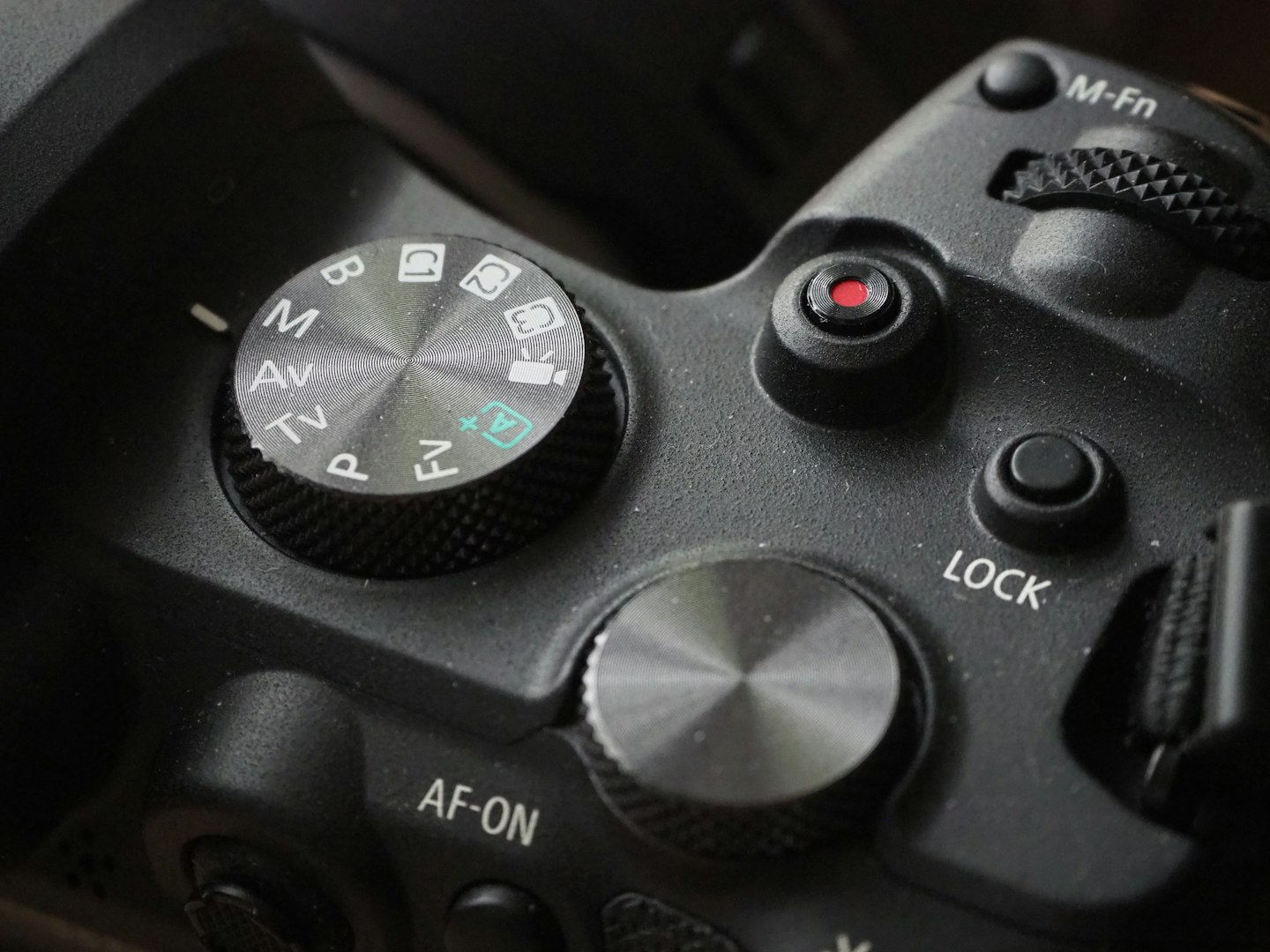 Curiously, the EOS R6's buttons and knobs didn't seem quite as solid as those on the Fujifilm X-S10 we previously tested. However, the EOS R6 does have good weatherproofing for dealing with rain. And that is a rather crucial plus point for car photography. The best shots aren't captured in blazing sunlight but rather in dour or tempestuous weather.
Lock and load
Like a Bentley Continental GT Speed, you become acutely and immediately aware of how much potential the EOS R6 has.
I had a small collection of vehicles in the Bauer car park one morning and as the Peugeot 2008 long-termer whizzed around the grid of white stripes, I trained the EOS R6 on it and fired off a series of shots.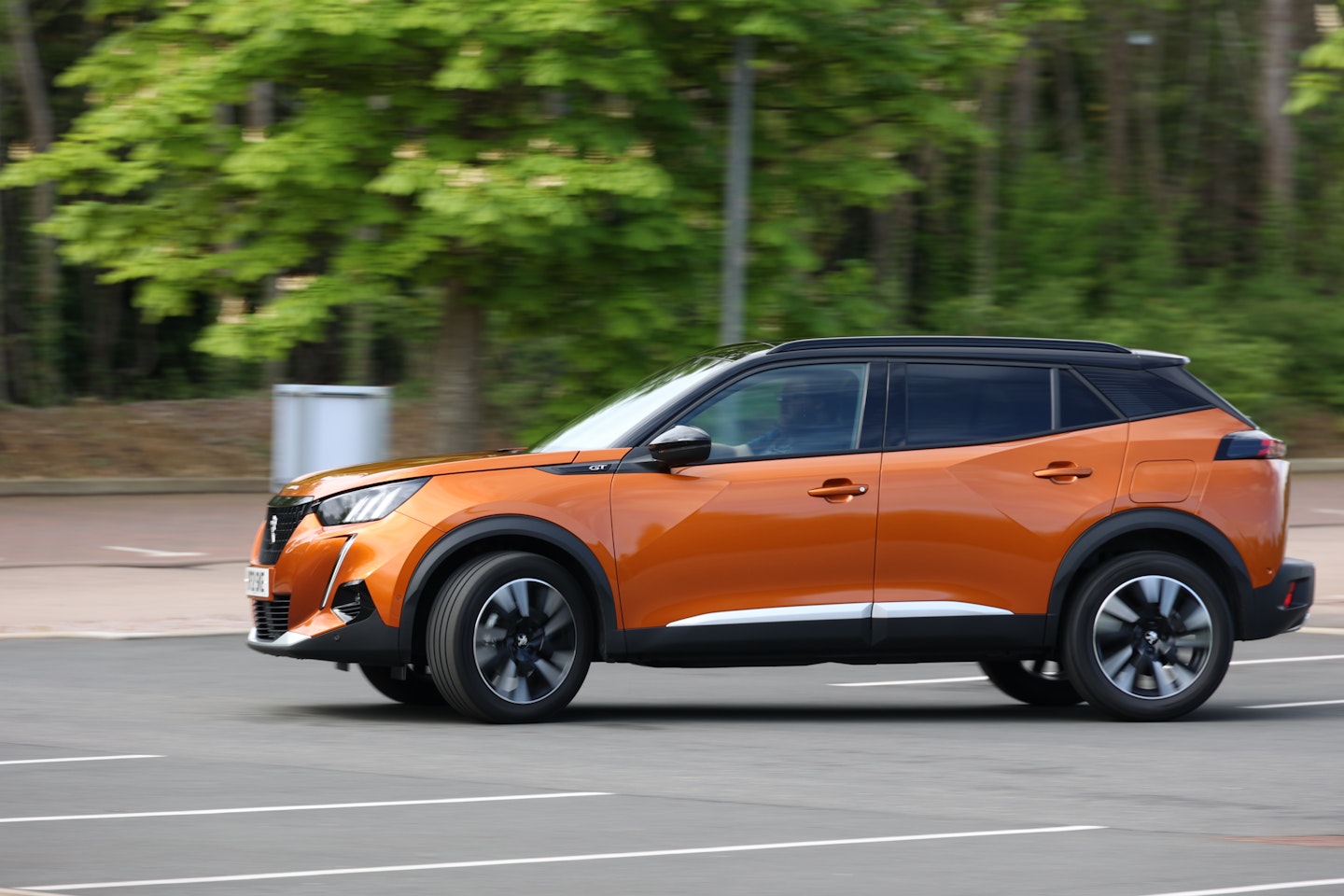 There were a number of telling results from this. The electronic shutter (why is the 'U' positioned precariously close to the 'I' on the keyboard?) clicks almost silently with a slightly audible and very satisfying rattle at 20 frames per second.
I won't pretend that I didn't have a Rambo moment. For the Bauer carpark, the electronic shutter is fine but if you are covering a high-speed motor race, you can use the mechanical shutter, which operates at 12fps and will give you crystal clarity in those fast motion shots.
The other feature that became very apparent was the autofocus. My word, Canon, what astonishing AF subject tracking you have developed. The Dual Pixel CMOS AF II autofocus has been developed for tracking and capturing people and animals with incredible speed, clarity, and sensitivity. It can identify not just eyes and faces but also bodies. The benefits are reaped to a degree with targeting cars too. In truth, capturing action shots is where the EOS R6 really stands out as a masterclass.
I was also quite impressed with the richness of colour that the EOS R6 captured. This is certainly very helpful if you don't spend much time with a photo editor. However, I did swear a couple of time when I flicked the wrong dial when trying to quickly adjust settings. The screen is clear and informative for making adjustments but while it is a touchscreen, you won't use it. The dials and joystick are much easier.
Under low light, you can see how the EOS R6's noise reduction favours removing graininess over retaining detail when the ISO settings are high.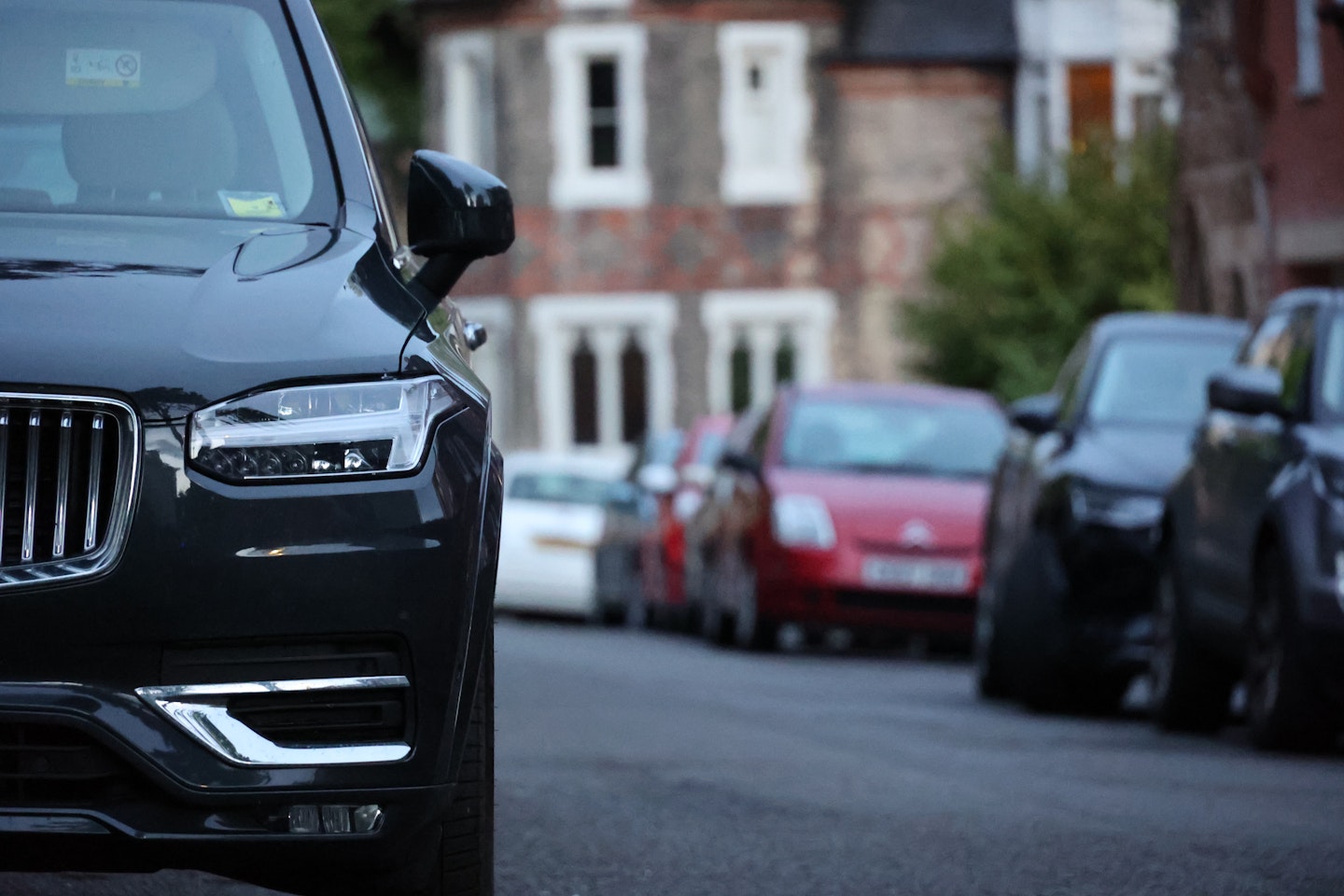 But when you have a longer exposure and decrease ISO you get fantastic low light detail. Indeed, overall performance and image quality is impressive compared to its rivals. Given the EOS R6 is designed to be as adept at landscape and astrophotography as it is with action shots, this not too surprising.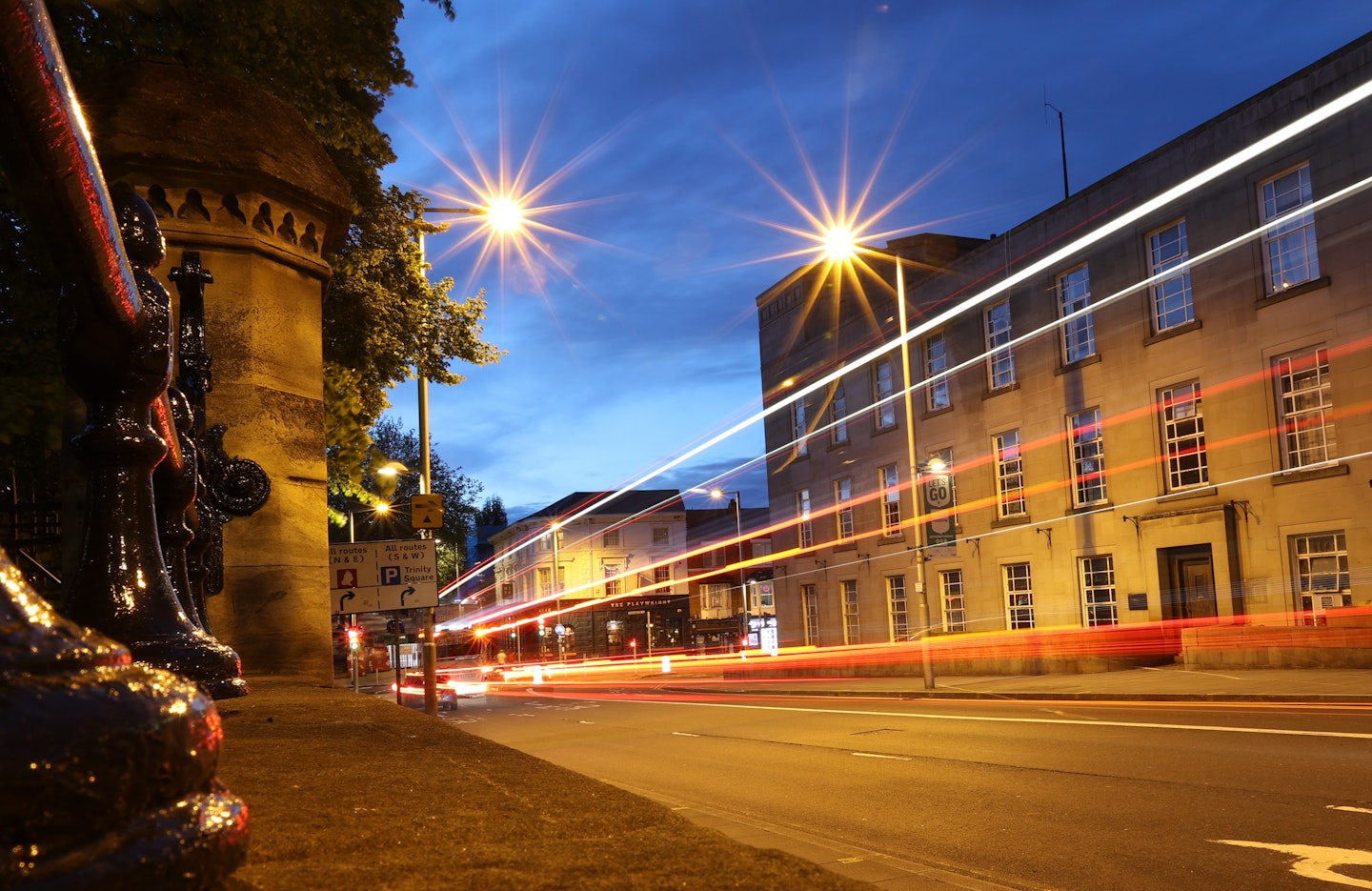 It is certainly worth mentioning the image stabilisation too. Canon claims the image stabilisation on the EOS R6 is the best in the world. Inside the body of the EOS R6 is a five-axis In Body Image Stabiliser that works with RF lenses that have image stabilisation too. The result is the ability to take handheld shots with a shutter speed of two, three, or even four seconds.
In terms of macro shots, you can use the EOS R6's focus bracketing for creating focus-stacked photos in order to give you a better depth of field that is usually lost in close-up shots. Alternatively, you can make use of the EOS R6's natural full-frame ability for bokeh if the background isn't quite so photogenic.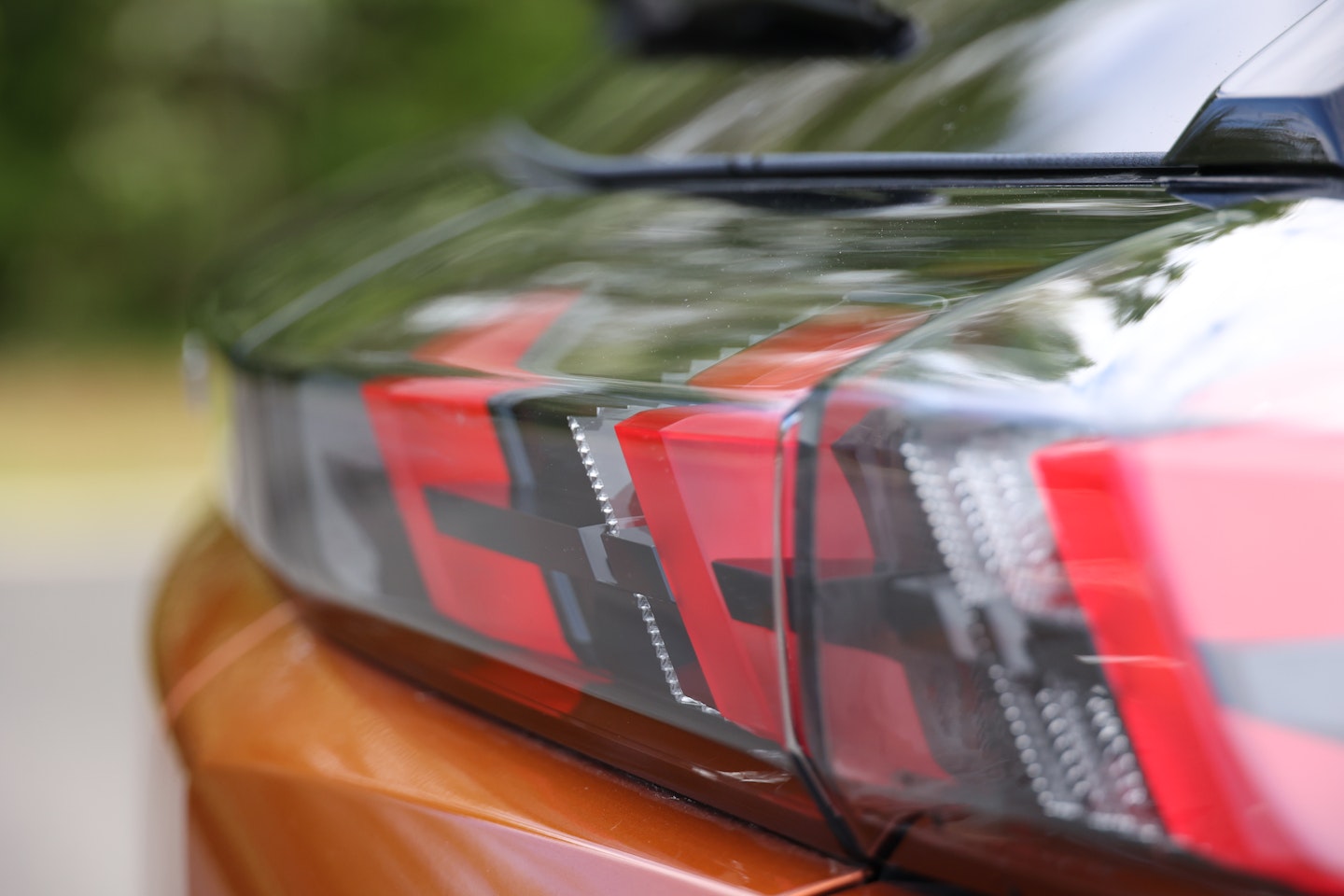 Video
We didn't test the video because we were focused on photography. But the EOS R6 has very respectable credentials. Canon's flagship mirrorless camera, the R5, shoots in 8K. The R6 can't match that but can still film in 4K UHD at up to 60fps and Full HD at 120fps.
Lenses
The EOS R6 has the aforementioned RF lens mount, which gives you access to Canon's RF lens range consisting of more than 20 lenses. However, it doesn't stop there because you can purchase adaptors that allow you to use the EF and EF-S lenses used for Canon's DSLR cameras.
This doesn't matter so much for newbies to Canon but it makes a hell of a difference to those already committed to Canon gear. Do those EF and EF-S lenses work just as well on the EOS R6? Canon is confident that they do.
Our EOS R6 used the RF 24-240mm F4-6.3 IS USM lens. Relatively speaking, it is fairly portable and unquestionably versatile. It gives 10x zoom and that wonderful image stabilisation I was dribbling over before. Of course, when I say versatile, that does inevitably mean that it doesn't excel at either end of the spectrum. But if you do want the closest thing to an all-rounder, this a lens to seriously consider. But I wouldn't recommend this lens for interior shots.
What are the flaws?
The EOS R6 is fantastic and there is only one niggle to point out. While the autofocus is seriously impressive, it can be a bit fiddly to set up in the menus for specifics. In fairness, most of the time if you want to just pick up the camera and shoot, the AF does a remarkably good job.
Verdict
My brief time with the EOS R6 was enough to create a lasting impression. Those who have got into car photography and looking to upgrade to something with extra punch, or those switching from a DSLR, should have this on their shortlist of options.
To be perfectly honest, if I wasn't saving up for a Gibson Les Paul guitar, I'd be saving up for one of these.
| Specifications | |
| --- | --- |
| Sensor | 20MP CMOS 35.9mm x 23.9mm |
| Sensitivity | ISO 100-102,400 standard; 50-204,800 extended |
| Shutter speed | 30 sec – 1/8000 sec |
| Continuous shooting | 12fps mechanical; 20fps electronic/td> |
| Video | 4K UHD up to 60fps; FHD up to 120fps |
| LCD screen | 3-inch touchscreen, 170° vertical and horizontal adjustment |
| Microphone connection | 3.5mm jack |
| Wireless connection | Wi-Fi and Bluetooth |
| Battery | Rechargeable Li-ion Battery LP-E6NH |
| Camera dimensions | 138.4mm × 97.5mm × 88.4mm |
| Camera weight | 680g with card and battery |
Read next: