► The Hyundai i30N of digital cameras
► Impressive all-round performance
► Appeals to professionals and greenhorns alike
| Pros | Cons |
| --- | --- |
| • Excellent power to weight ratio | • No weather-proofing |
| • Great ergonomics | • Mechanical shutter speed limited for high-speed motorsport |
| • A top example of APSC quality potential | • So-so battery life |
| • Highly customisable | • Small viewfinder |
Moving from borrowing your mate's camera to investing in your own gear is a big step in a photographer's life. The major challenge is trying to decide which little cyclops is going to be best for you. When it comes to car photography, one wants a versatile camera with which to experiment and take a wide range of shots.
A lot of cameras claim to do this, and Fujifilm's X-S10 is one of them: a cutting-edge mirrorless camera packed full of goodies and squeezed into a compact body like a top-notch burger.
It's incredibly easy to just turn a camera review into a thick sludge of numbers and specifications, just as you can a car review. It accomplishes nothing and we're not doing that here. What we're interested in is the X-S10's usability and potential to capture incredible images as the photographer grows in skill.
A little about Fujifilm
One of the tricky things about choosing a camera is working out the differences between the brands. The differences between Toyota and Maserati you'll be familiar with, but what about cameras?
Fujifilm is often considered a slightly old fashioned camera brand thanks to its inventing of the consumer digital camera back in 1988. But the reality is rather different these days. Fujifilm has evolved into a brand that produces high-performance mirrorless cameras ranging from beginners to professionals and that use mid-sized APSC sensors compared to the likes of Sony who has followed the path of full-frame sensors.
Where does the X-S10 sit in the product range?
It's a mid-range camera that is aimed at almost anyone. The shape appeals to those who are used to DSLR-style cameras, while the high-end specification suits seasoned photographers and gives newbies the potential to grow into it. The compact size is great for everything.
First impressions
The first impression of this camera began as a suspicion later confirmed as we used the camera more - the days of biggest is best is long gone in the world of cameras. The introduction of mirrorless technology has been a revelation to the point that anyone seen with a suspiciously large camera could be suspected of making up for something. The camera body weighs in at 465g and the XF16-80mm lens we used is about the same at 440g.
There was nothing that felt as though it let overall build quality down. Often there are tacky buttons or flimsy knobs that don't feel like they will last the distance, but not here. Of particular note in terms of features are the four (C1, C2, C3, C4) custom positions on the mode dial. These let you have customised preset settings ready to go. For car photography, that is a very useful touch. Get yourself set up with custom modes for tracking shots, still shots, and long exposure shots for example without having to faff around in the many sub-menus (an inevitable inconvenience of many features).
The other standout is the joystick to the right of the touchscreen. With it, you can move the focus box on a grid on the screen and position it exactly where you want it to. The touchscreen is fine, but you won't use it. Navigating with the dials and joystick is much faster and easier than prodding the screen with fingers.
Flicking through the menus and customisable options, there are a great many filters one can use, which we shall get to later. But the first thing we did was simply put the camera into Manual mode, aimed it out the window at the passing cars to see how good the allegedly amazing autofocus was. See below, indeed it did work very well.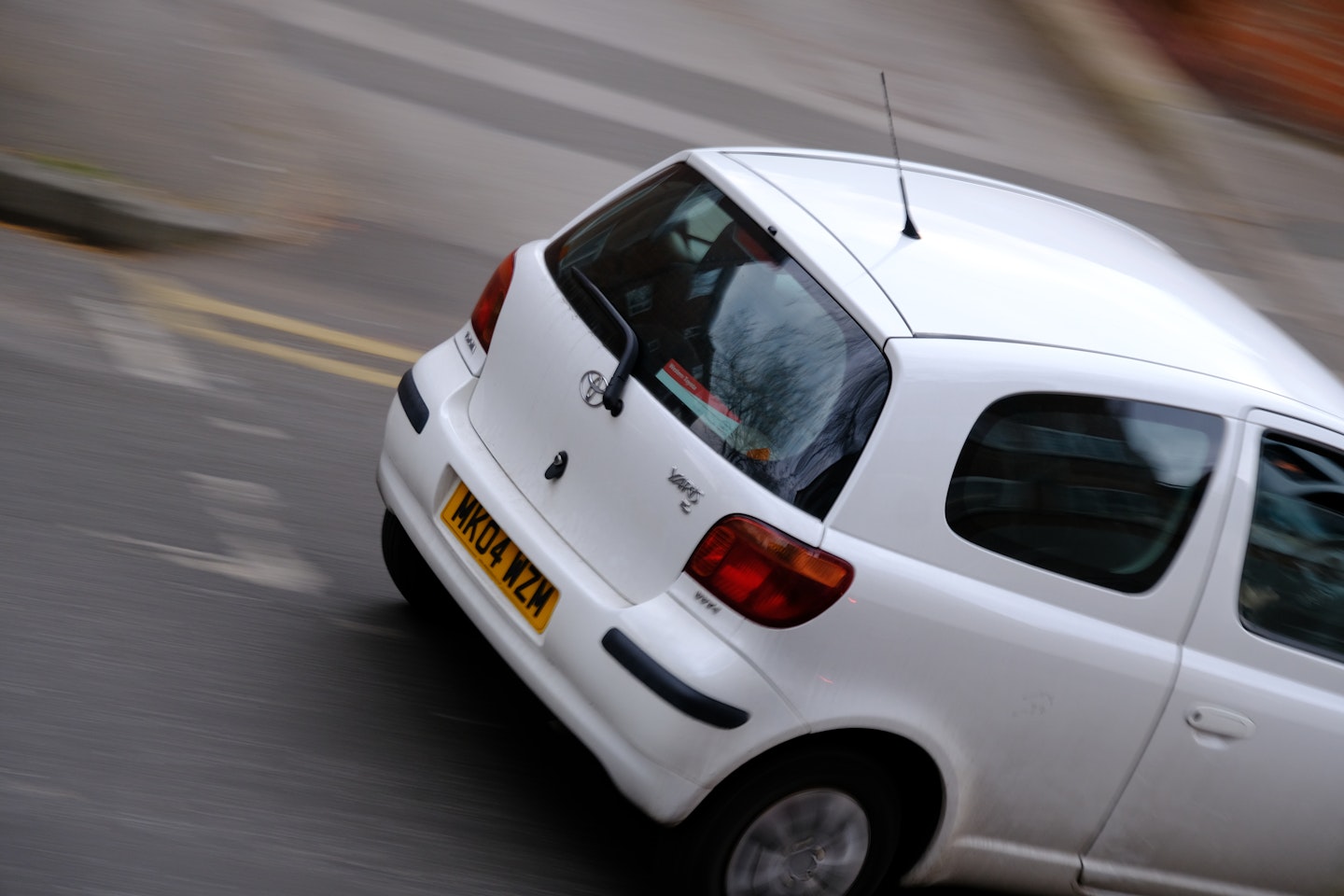 The X-S10 on test
We had a pair of Volvo XC40s in the car park that became the X-S10's target one morning. With the well-made but soulless Volvos, we tried out some of the camera's filters and simultaneously let the auto-ISO do its thing.
The X-S10 has Partial Colour filter options where the camera will take an image in monotone except for red, orange, yellow, green, blue, or purple, as you wish.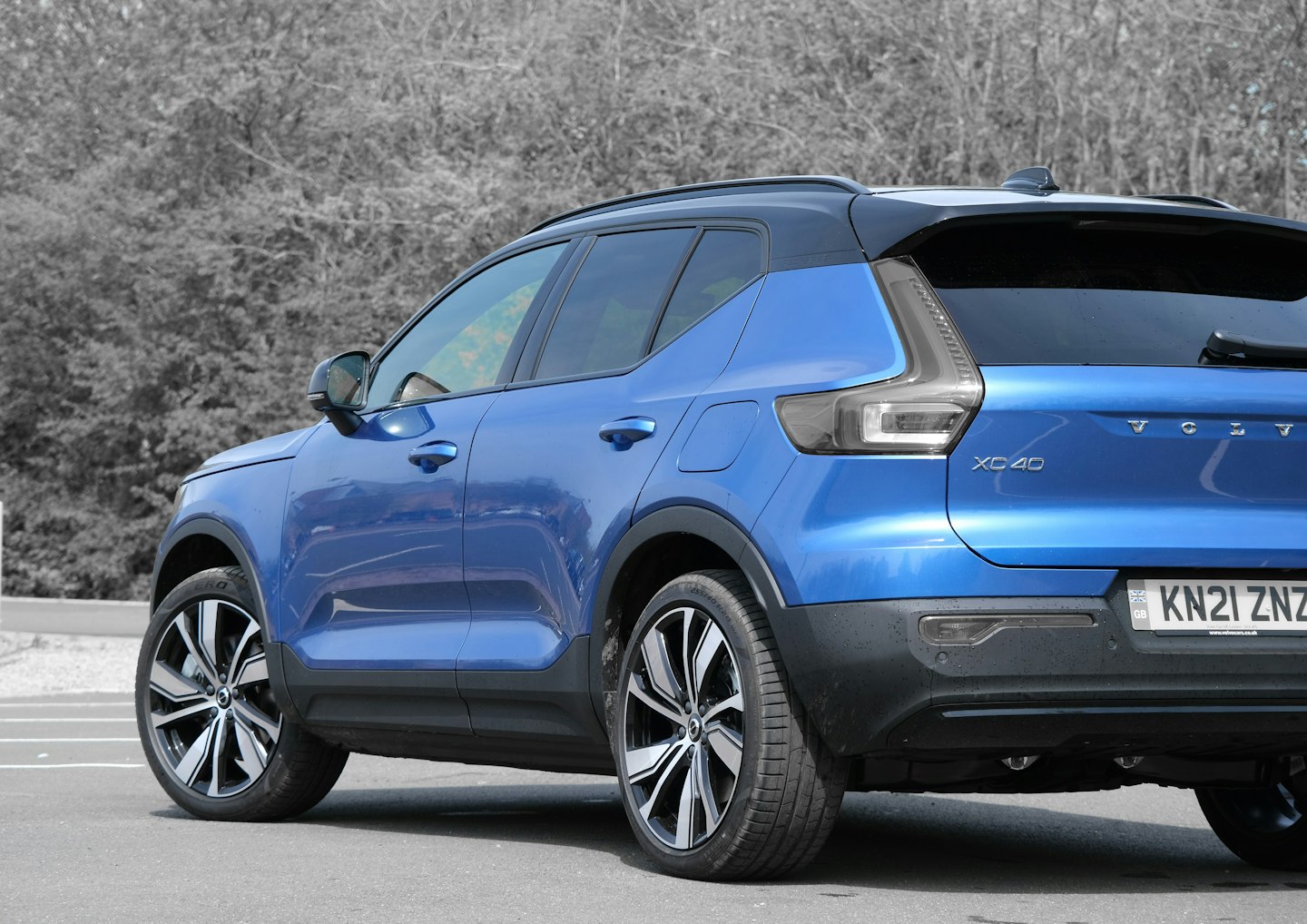 There are Film Simulation modes too. You select these using the dial on the left and include modes such as Velvia that adds high-contrast colours. It's something you'd often use for landscapes in order to make the natural colours more, well, vivid. But we tried it on the Volvos: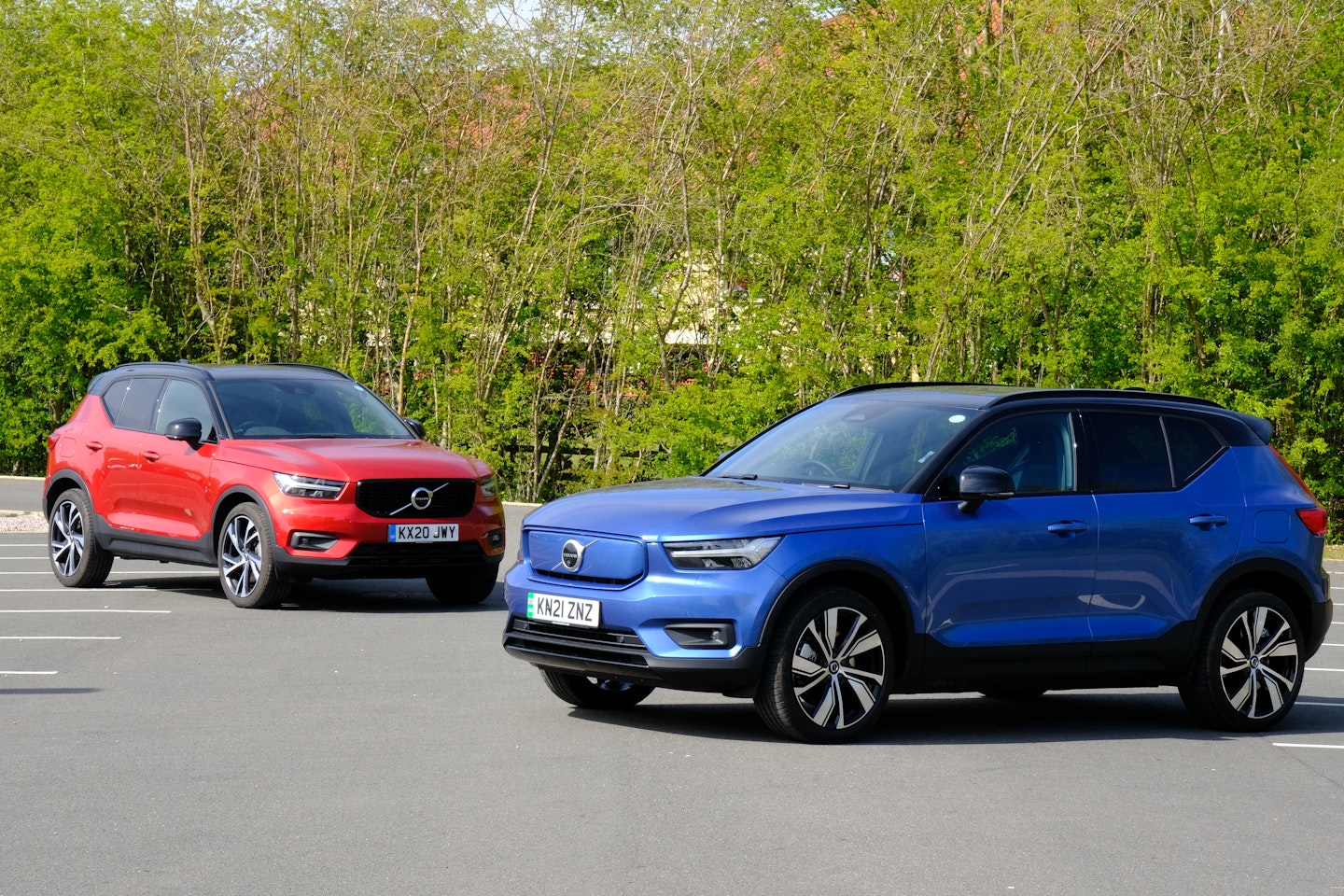 Once again, moving the focus with the joystick was excellent. Of all the ergonomic features, that is the best. Even beating the deep, carved hand grip. The touchscreen folds outwards and rotates. It's handy, but we found that we mostly had it folded in with the screen outward facing because we were constantly fiddling with settings.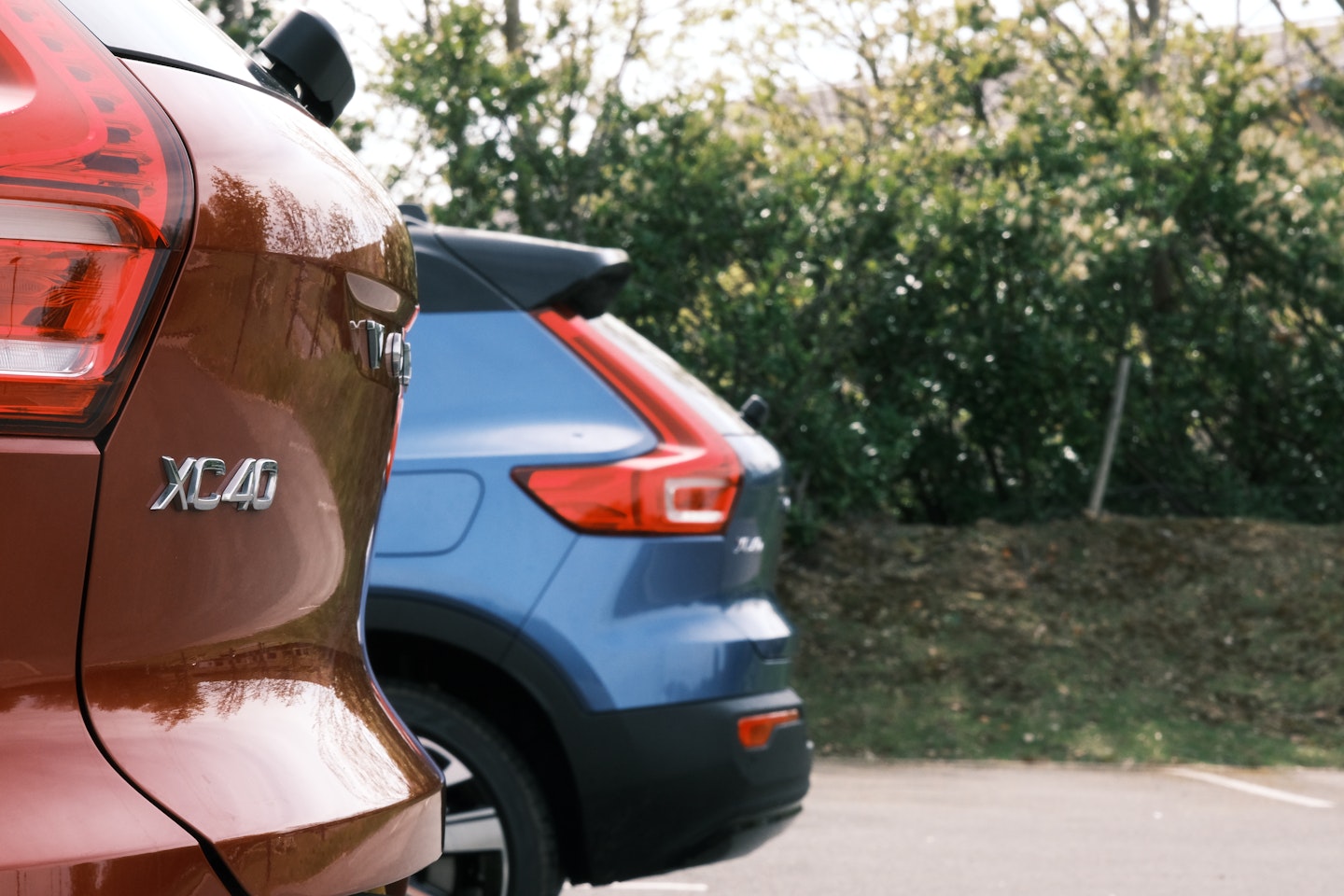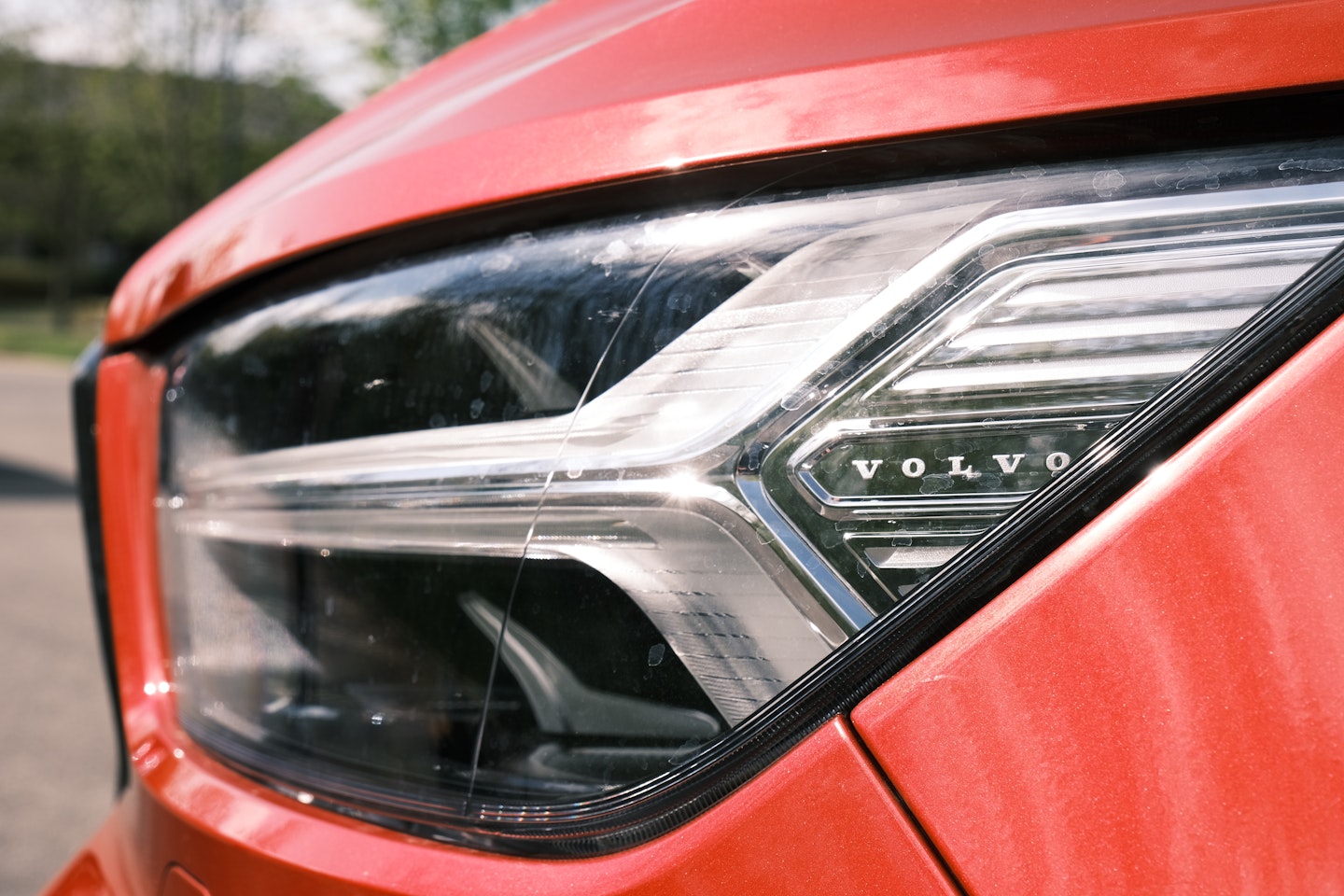 We later took a Peugeot 208 diesel (lovely but slow) for a joyride to see what else the X-S10 could do. It neatly demonstrated that while it may not have a full-frame sensor like a Sony or Canon R6 for example, the X-S10 still captures images of a pretty blimin' high quality.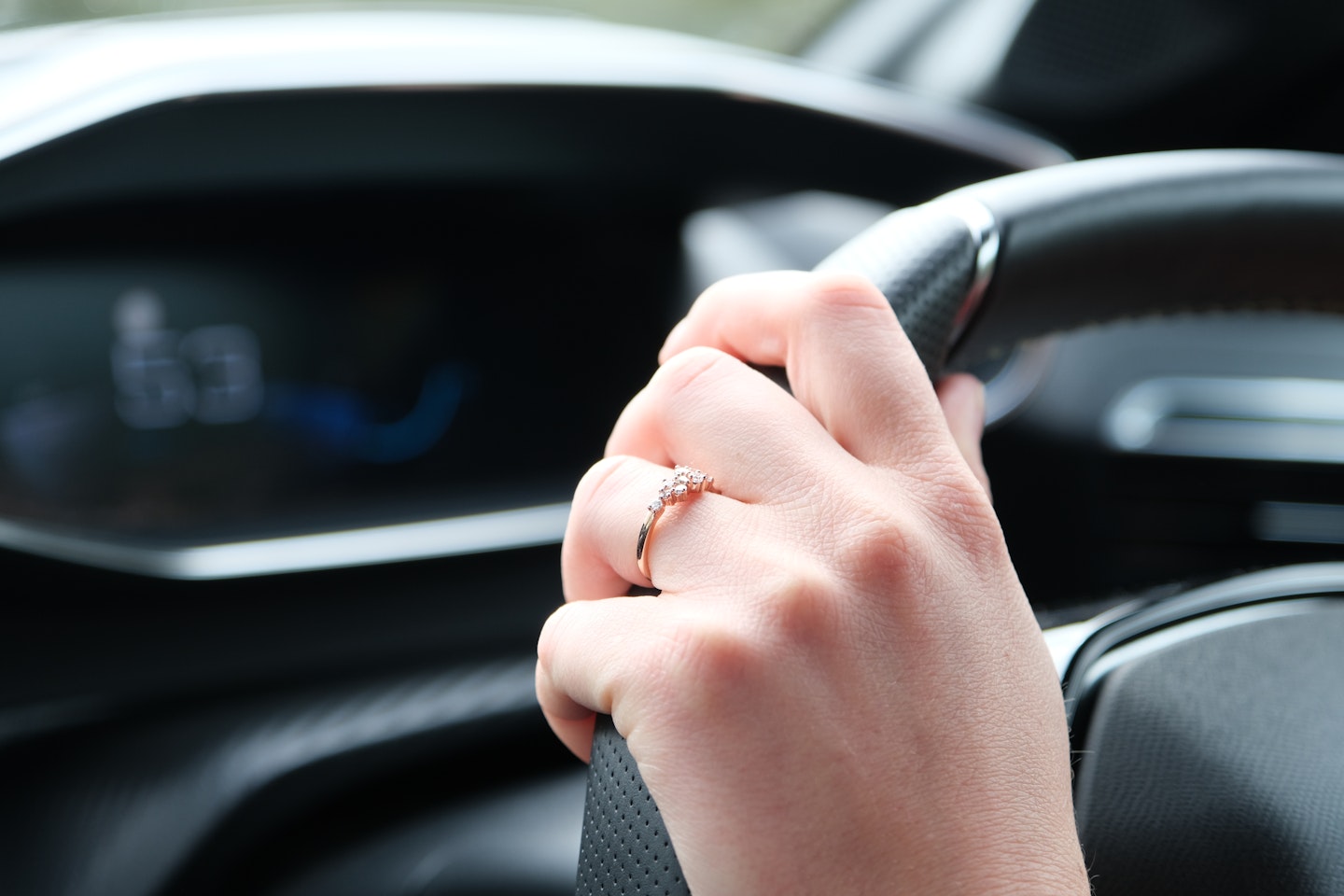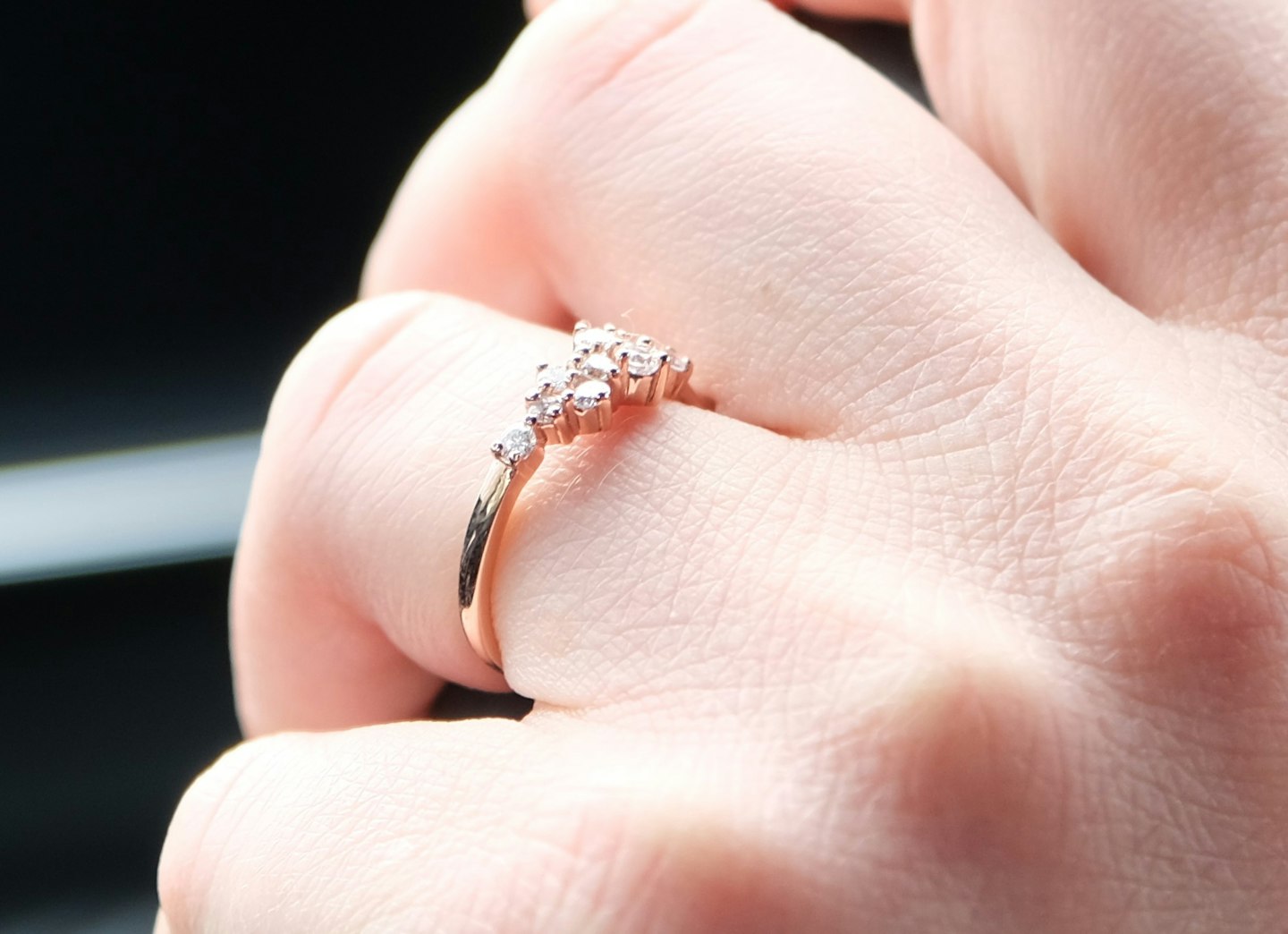 One of the positions on the mode dial is Scene Position (SP), where you choose from options such as Sport and Night and Sunset. We tried out Landscape to see how well it would do: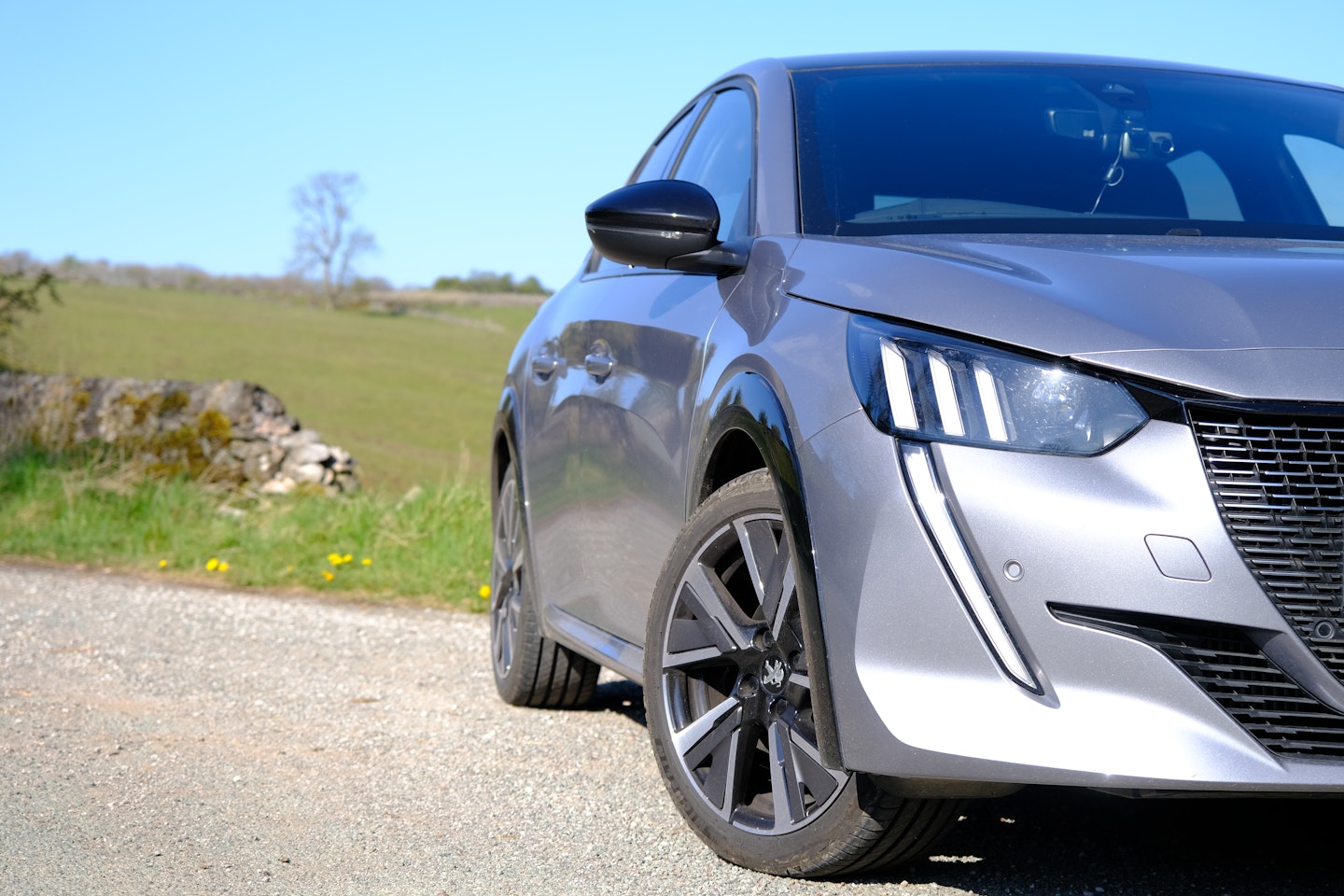 Without editing, this setting does a grand job of making the colours vibrant yet realistic and without being saturated. By the same token, you can really draw in the shadows when you want to: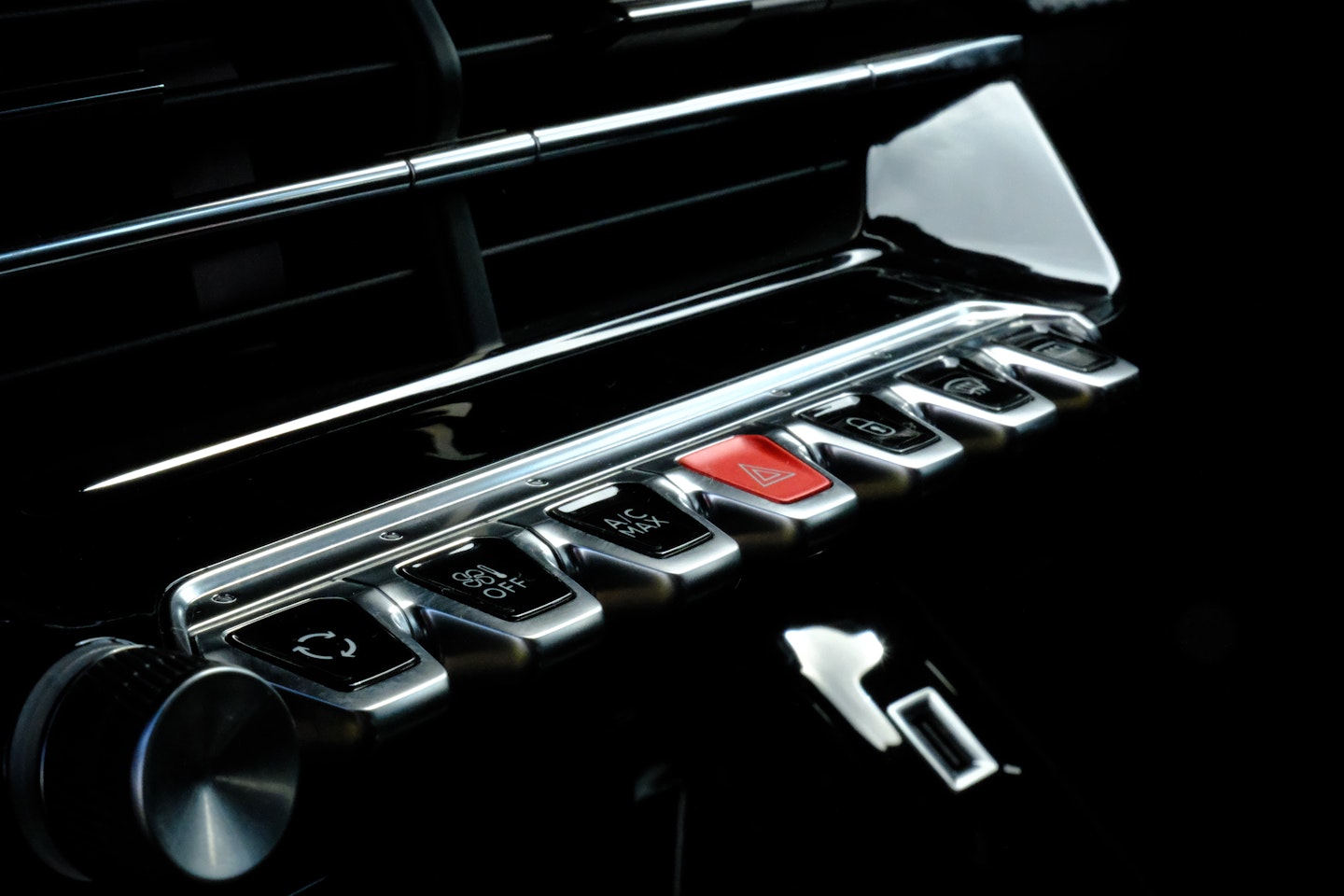 That being said, you can dive into the camera's multiple exposure and HDR options menus to capture images of varying exposure when you want to.
Will the X-S10 make me instantly awesome?
No. While features such as the autofocus, five-axis In-Body Image Stabilization, and numerous shooting options make your job an awful lot easier, particularly when handheld, it's still possible to make a hash of things. Motion shots are tricky to do and it's certainly possible to pull a botch job or a blunder.
Take the images below as an example. The shot of the Volvo was one of a series of shots taken with continuous shooting. It's a classic case in point that you need to get your focus right and follow the car with a smooth action in order to capture it in crystal clarity. This was rushed.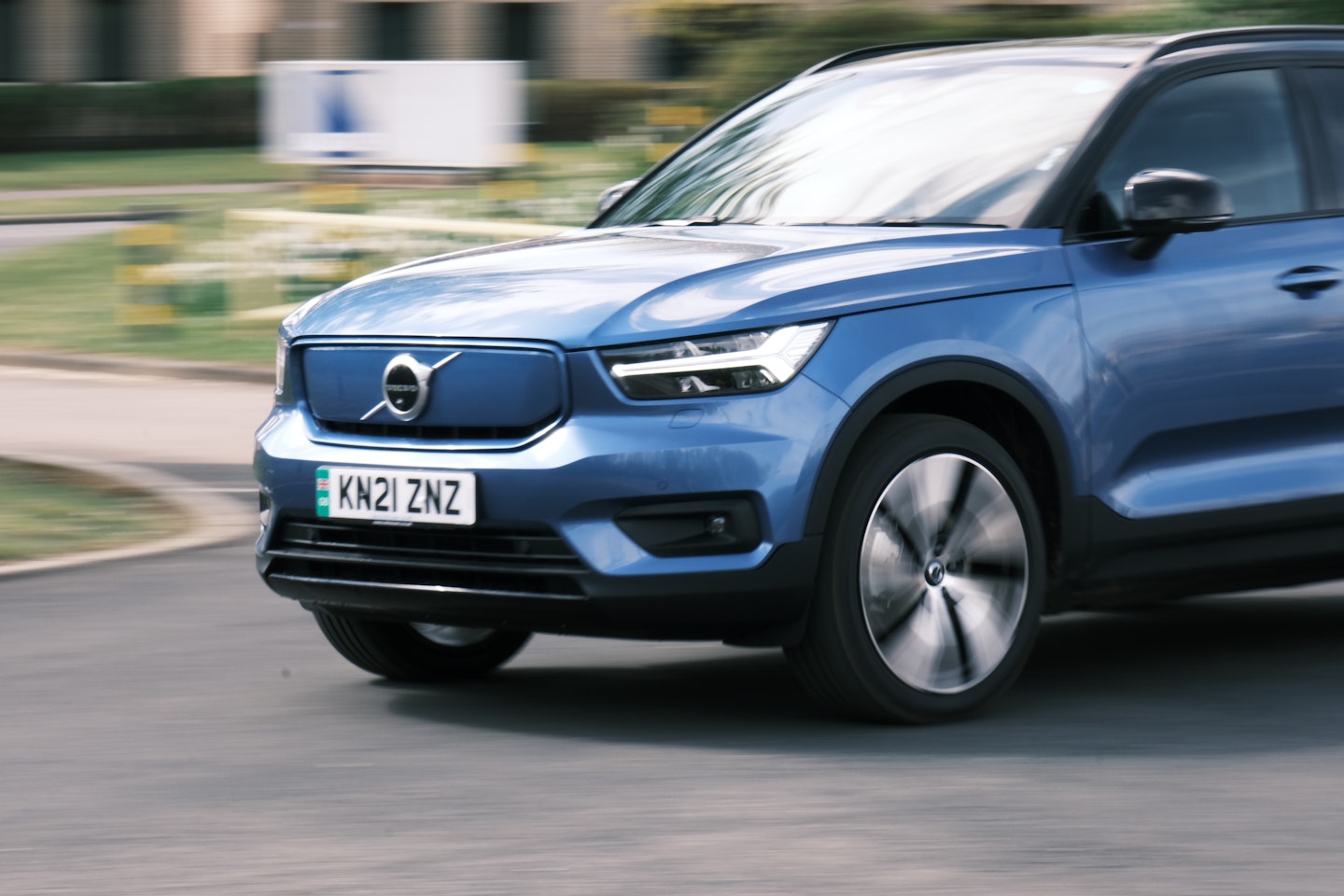 For orchestrated car shoots, the X-S10 is fine because the motion shots don't tend to be taken at high speed. On the other hand, if you are attending motorsport races, you will probably find the X-S10's 8fps continuous shooting with the mechanical shutter a bit inadequate.
The next photo is simply overexposed. But that is purely operator error. In the camera's defence, it is very easy to adjust the aperture on the lens and the shutter speed with one of the dials, even while you're looking through the small viewfinder. This is an example of where one of the aforementioned custom modes come in handy. You would simply select the preset mode for motion shots and make quick, minor adjustments to the aperture and shutter speed as you need.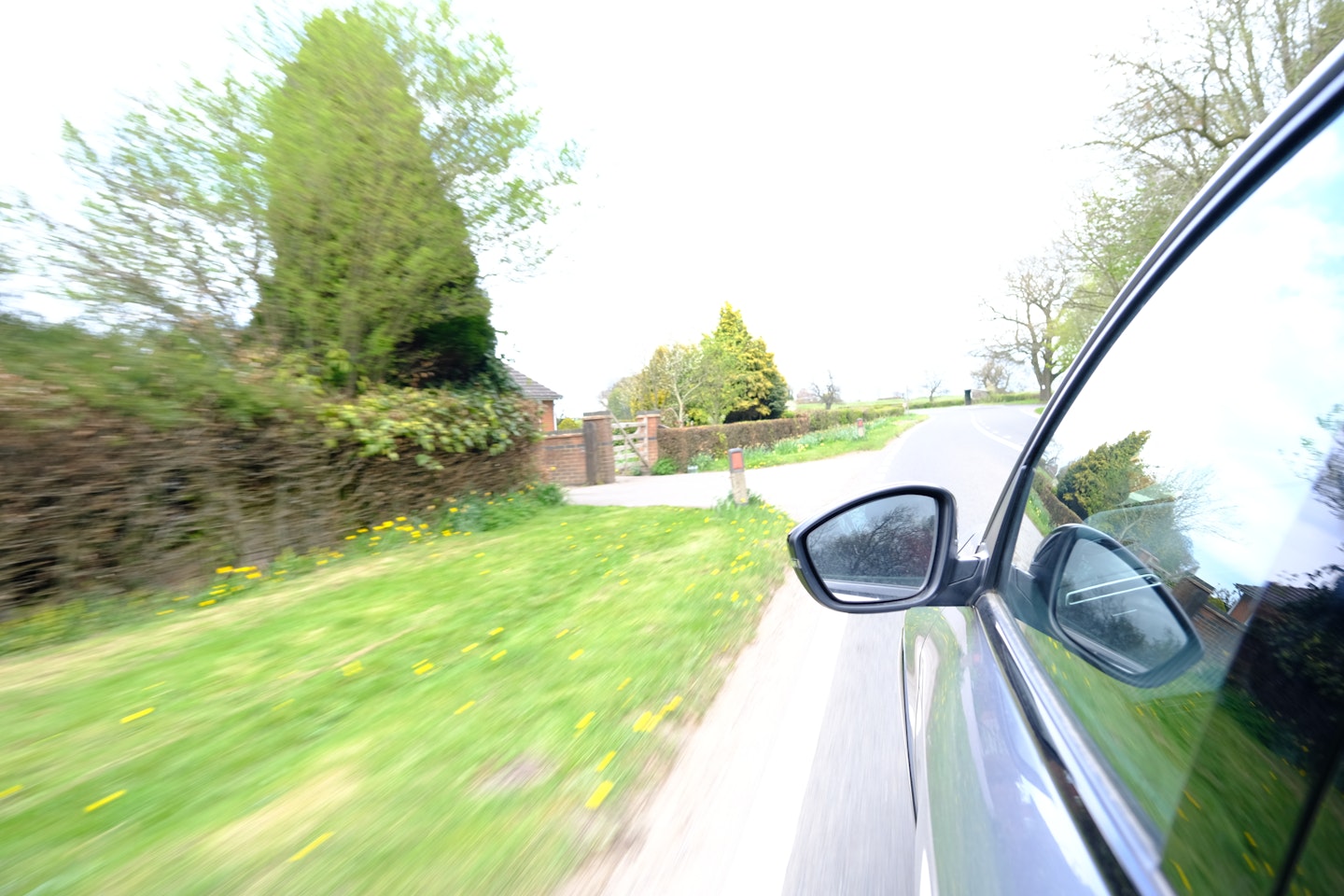 Lenses and extras
The lens used throughout this test was the XF16-80mmF4 R OIS WR. It's a relatively light all-rounder. However, the beauty of the X-S10 is that it gives you access to Fujifilm's extensive X-Mount lens range, both in prime and zoom lenses. Therefore, once you've got your eye in and build up your skill, you have ample choice of lenses to invest in later.
There are extras you can attach, such as the remote release and stereo microphone, the latter, of course, being used when recording videos. At this point, it's worthwhile mentioning that the X-S10 has the usual wireless connectivity one comes to expect but not necessarily use. There is the Fujifilm Camera Remote app that allows you to pair to the camera via Bluetooth, which then allows you to control the camera from the phone – such as take photos, download photos, and all that kind of carry on. Likewise, you can also connect to a Wi-Fi connection and upload photos that way.
To charge the battery, you simply plug the USB-C cable directly into the camera's appropriate port.
Video
It's very simple in this area. The X-S10 is capable of shooting 4K, uncropped video at 30fps. You can plug in a microphone with a 3.5mm jack and away you go. The X-S10's ability to capture such high quality video is a testament to its determination to be all things to all people.
What we didn't like
We look hard for negatives because nothing is ever perfect. The X-S10 puts up a very good show but inevitably there are niggles. The viewfinder, for example, is too small and the battery life could be better. As we mentioned, those wanting to shoot fast-paced motorsport races will find the 8fps continuous shooting from the mechanical shutter somewhat limiting.
There's no weather-proofing either, which does make you think twice about taking the X-S10 out in hairy conditions.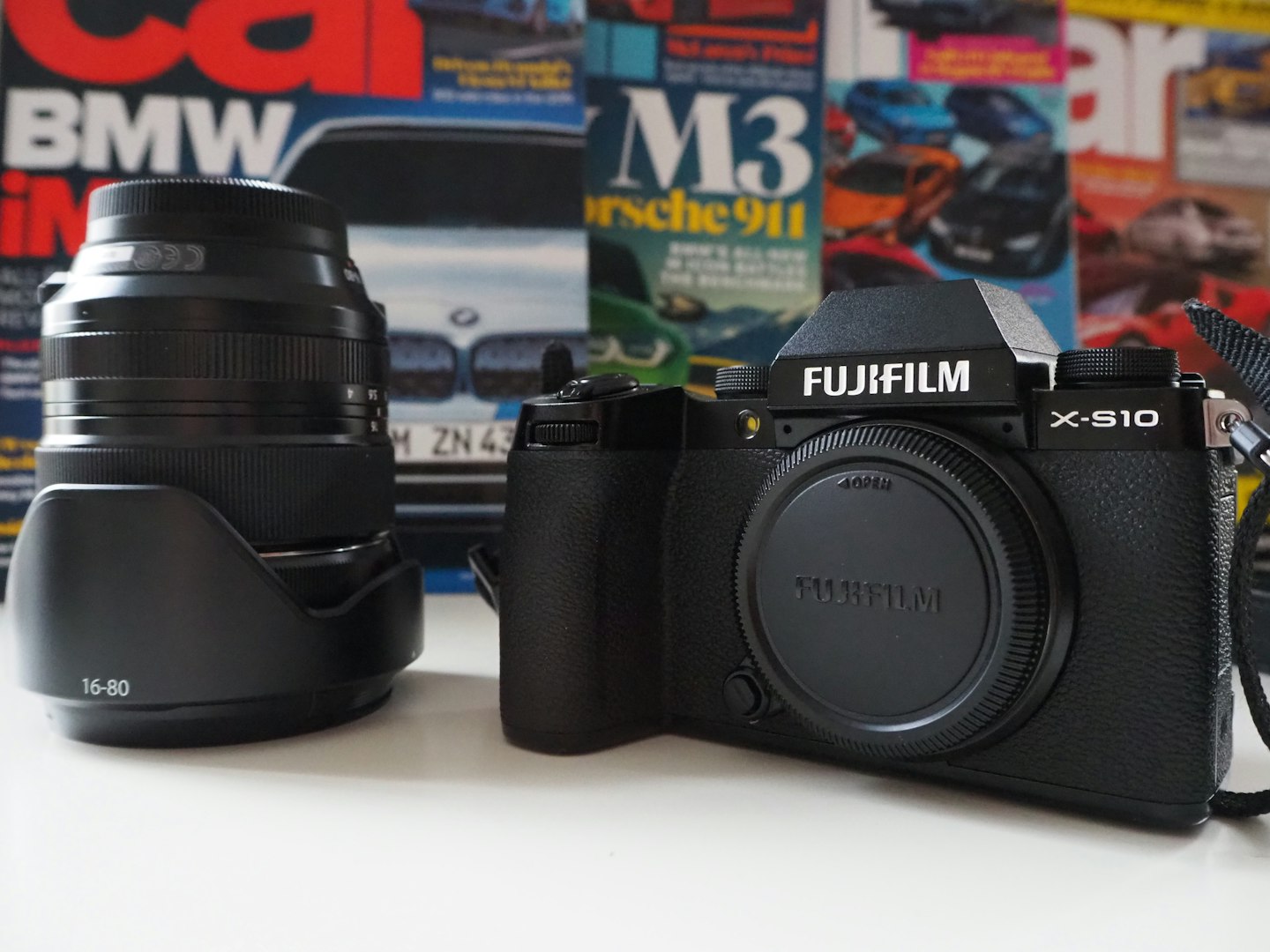 Verdict
It has become apparent that the X-S10 is one of the camera world's hot hatchbacks – the Hyundai i30N probably. It's stylish, compact, relatively affordable, and has a big range of abilities that nails down its value for money.
Where it falls short in the world of car photography is its limited mechanical shutter speed and lack of weather-proofing. Everywhere else, it's superb.
| Specifications | |
| --- | --- |
| Sensor | 26.1MP X-Trans CMOS 4, 23.5 x 15.7mm |
| Sensitivity | ISO 160 to 12,800 standard; 80 to 51,200 extended |
| Shutter speed | 15 min to 1/4000 sec mechanical; 15 min to 1/32,000 sec electronic |
| Continuous shooting | 8fps mechanical; 20fps electronic; 30fps 1.25x crop |
| Video | 4K up to 30fps; FHD up to 240fps |
| LCD screen | 3-inch colour touchscreen with adjustable angle |
| Microphone and remote connection | 3.5mm jack for microphone and remote release |
| Wireless connection | Wi-Fi and Bluetooth |
| Battery | NP-W126S 1260mAh Li-ion |
| Camera dimensions | 126mm × 85.1mm × 65.4mm |
| Camera weight | 465g with battery and memory card |
Read next: