What seems to be a compelling option in the competitive world of dash cams, the curiously-named Cobra SC400D naturally had to be put through its many paces by the CAR team. Cobra is a relative newcomer to the industry and sits at the very top of the range. It has twice the storage on the included SD card than the less expensive SC200D and is the only model in the Cobra line-up to have Alexa compatibility.
It's main competition includes the likes of the top end dash cams from Nextbase or Road Angel. These are established household names in the world of dash cams, so it's safe to say, the SC400D has to be good for it to be successful. Especially when it's retailing in the £300+ region.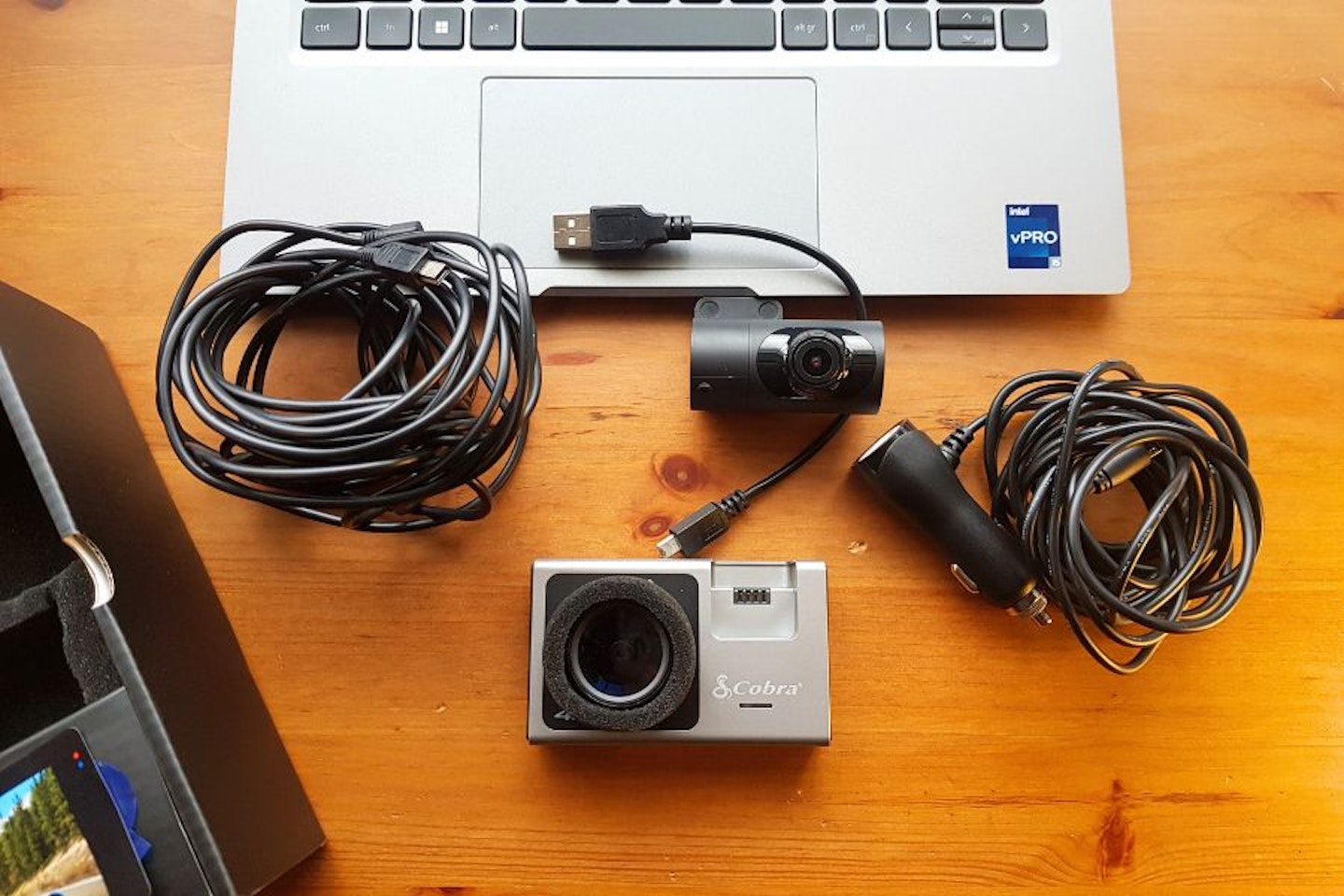 Nevertheless, what exactly are we looking at? Disappointingly, it's not Carroll Shelby's V8-powered AC sports car. Although thankfully, it's not a scary snake either. The Cobra SC400D is a smart, high-tech dash cam that extends to more than just recording footage. It's compatible with Alexa, and also has a 'Drive Smarter' app attached.
With an extensive interest in cars and adaptations of how to improve driving, Aaron Hussain was chosen to put the Cobra SC400D to the test. Read on to see the results of his dash cam road test.
Score: 4/5
Verdict: Cobra SC400D is a very intelligent and comprehensive smart dash cam, but in some instances, perhaps a little too smart.
Exceptional quality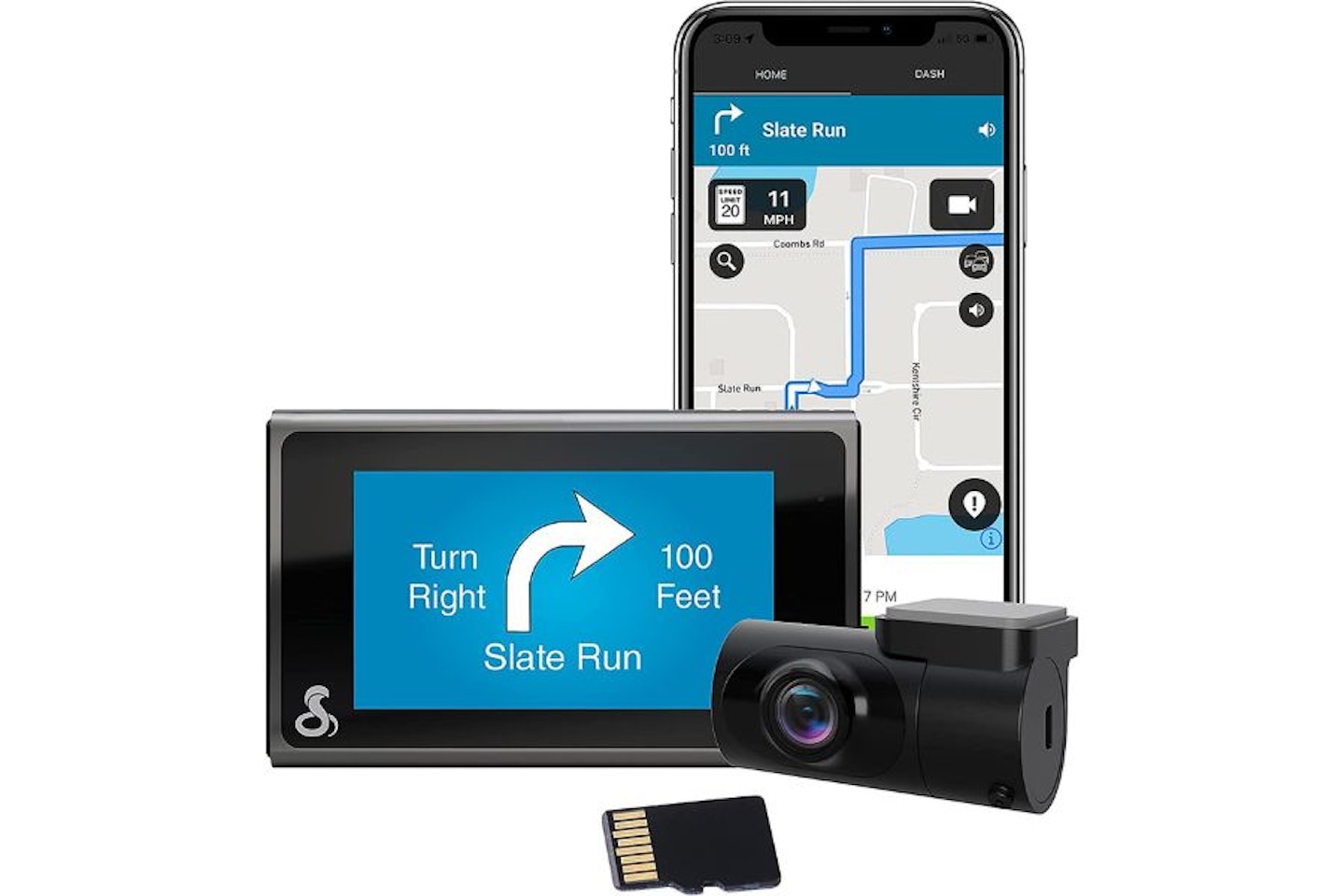 Via Cobra
Pros
Exceptional 4K video quality
Easy to access/share footage from app
Cons
Some of the features aren't that useful
Review: Cobra SC400D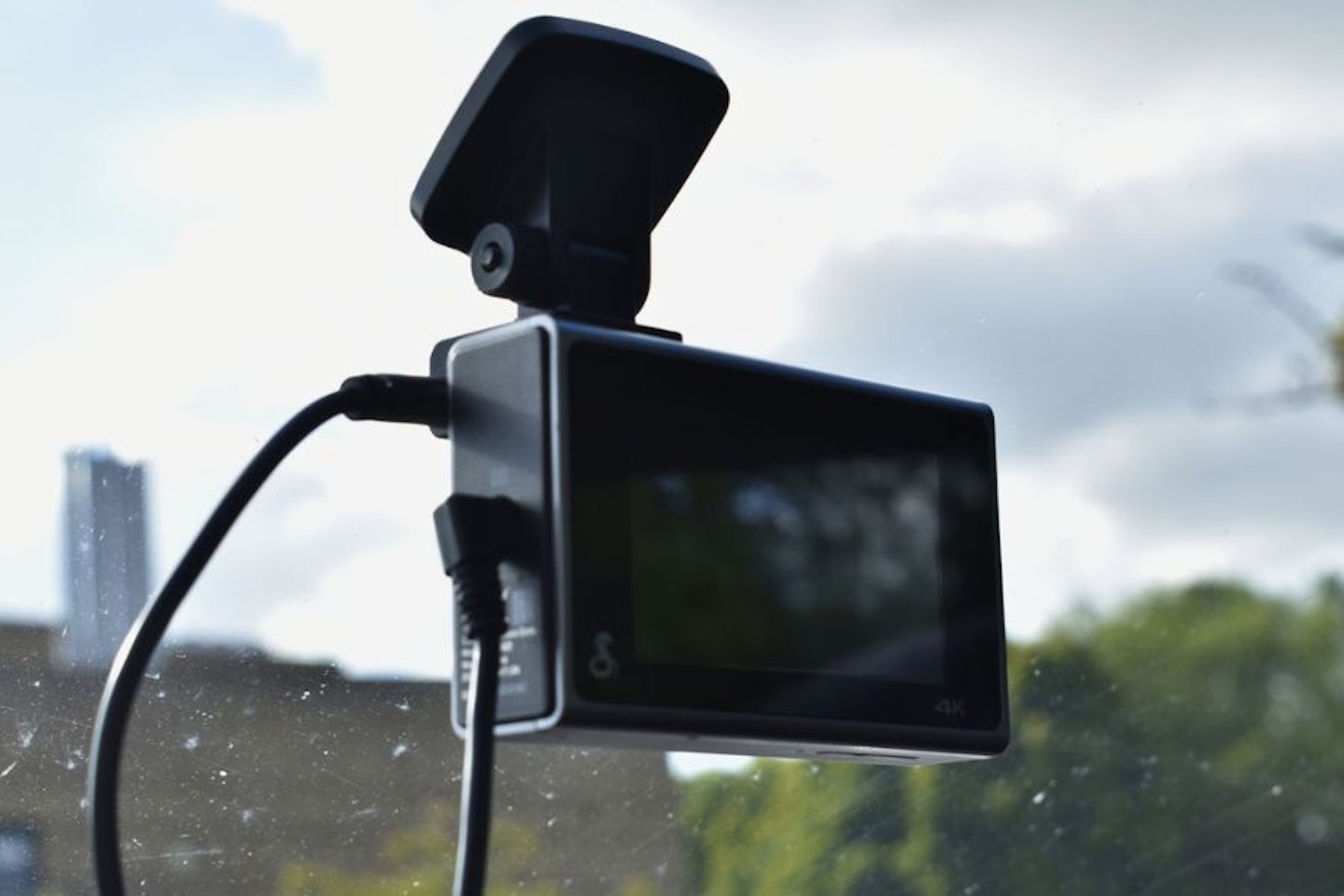 What is the Cobra SC400D?
In the early days, dash cams were often one trick ponies. They recorded footage as you drove along and served as useful devices for lowering your insurance premiums and backing you up in the event of an accident.
They also served as the catalyst for all the crash videos you see floating across the internet, exposing some truly horrific accidents. The SC400D does join the league of dash cams, but has a few extras installed. These are notably a hazard monitor, Alexa compatibility and an app that you can easily access your footage from.
What are the Cobra SC400D extras?
Hazard monitor
With the hazard monitor, you can set an alert of radar guns, your speed relative to limits, and even upcoming red lights. Although after trying it out on a few occasions, I've not found the alerts to be of much use. Effectively, you get a notice displayed on the screen of a speed camera approaching, or how far over the speed limit you are.
You can go into the settings and set how fast over the speed limit you're going before a prominent alert appears on the cam screen. It can be set between 5-25mph, and I can understand the idea if you're in an unfamiliar area on a road trip across another country. But really, I've done a load of trips across the UK and never hankered a need for it.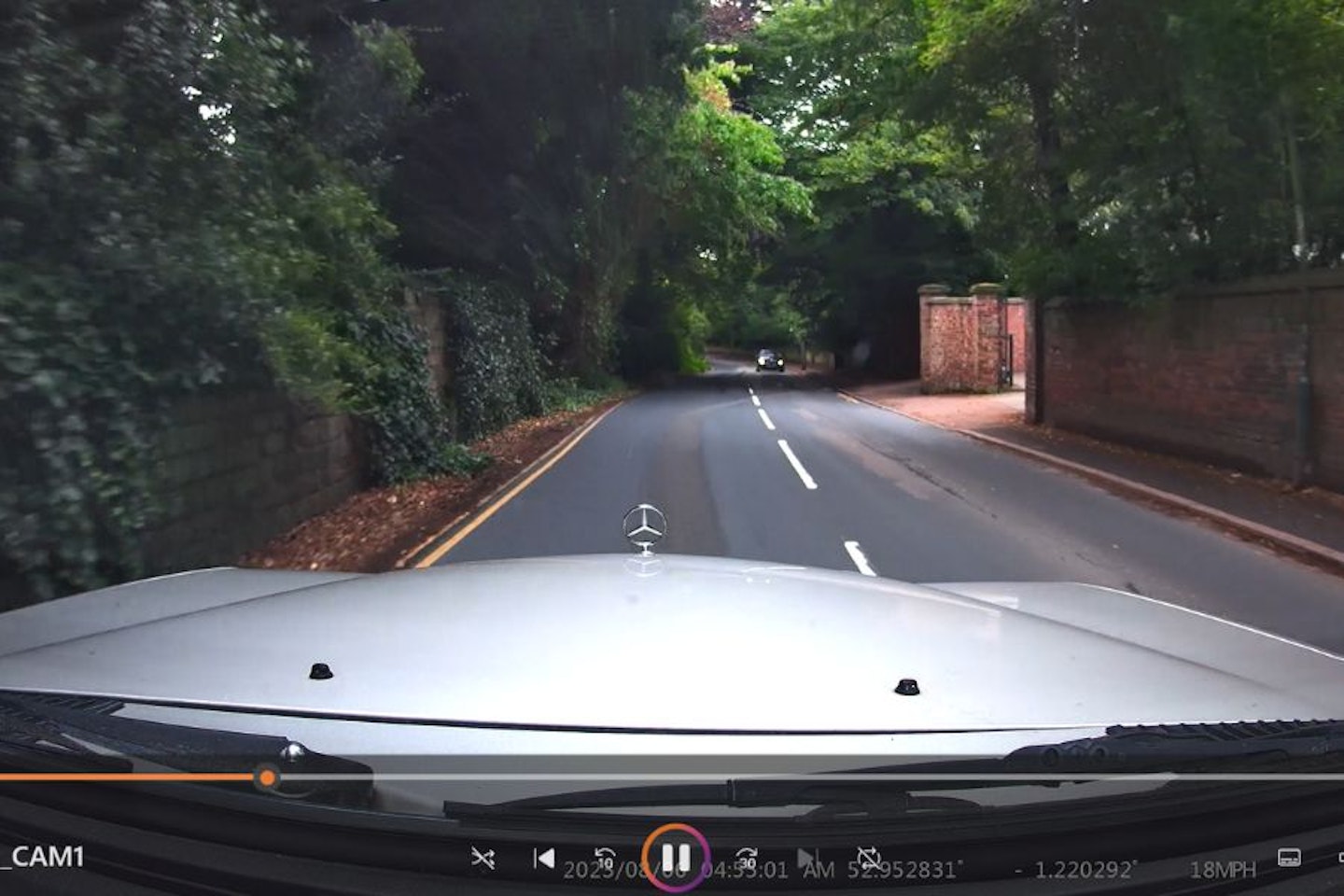 Too much tech to become distracting?
The real trouble is, I've found both my mounted phone and the cam displaying information to be noticeably distracting. It didn't block my vision as much as I expected, but I found that my own observations of speed limits and hazard perceptions work much better. It made me think about how far tech can go before cognitive thinking has to kick back in again.
Accessibility
Thankfully, I've not had to use the Mayday function either. This is essentially an emergency notice in case you have an accident – meaning it can contact emergency services immediately after a crash. But the most useful feature of the app is the ability to share and manage footage straight from your phone. The Cobra can be paired to it via Bluetooth which makes things much easier when accessing footage to send to insurance companies or the police.
Accessing the footage by my phone via Bluetooth however, is a great feature. You have to sign up to the Drive Smarter app and pair the dashcam, but as long as your phone is in close proximity, then you can access your drive without having to use the grains of your fingertips to get the SD card out and onto a computer.
What is the quality of the footage like on the Cobra SC400D?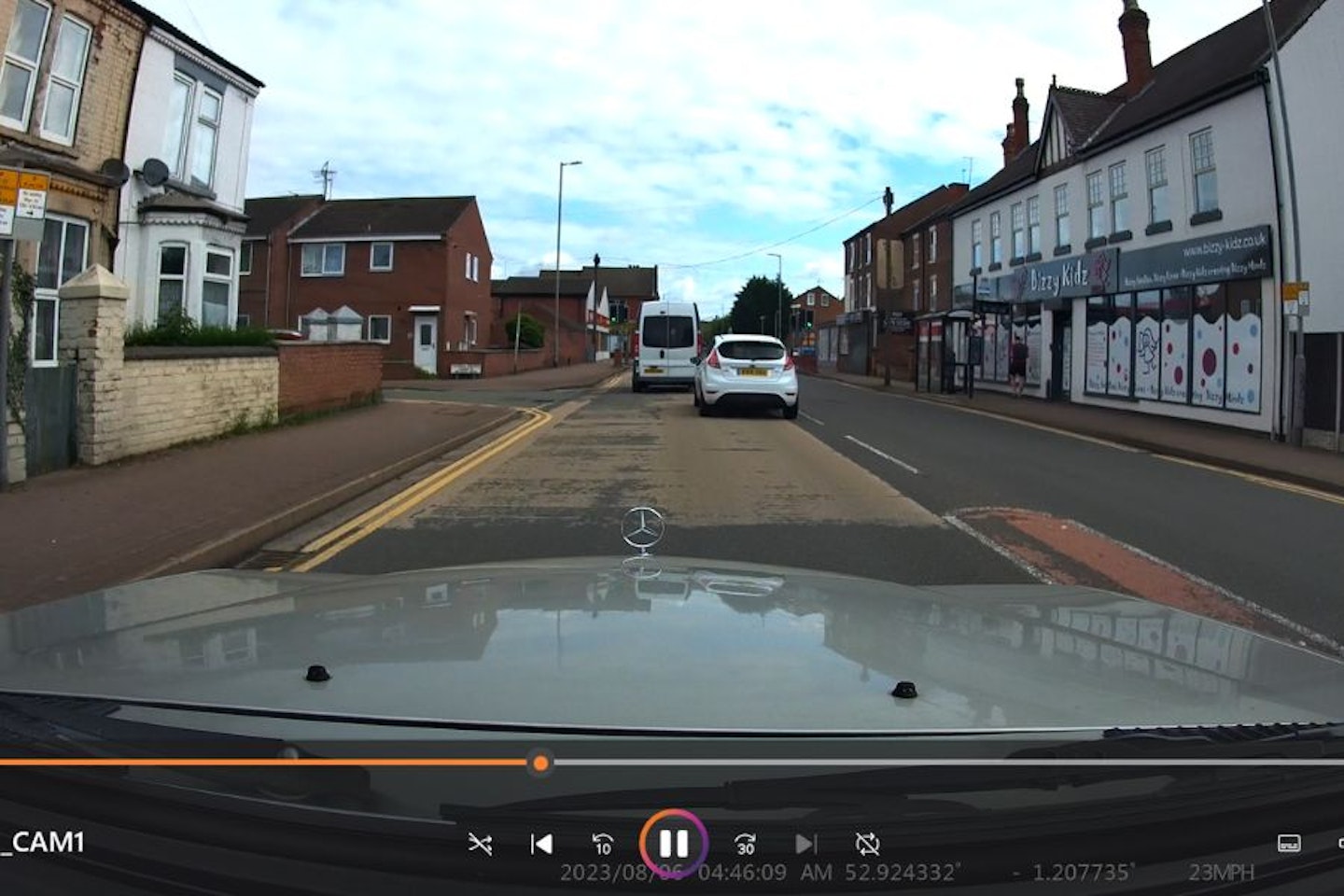 Ideally in any dash cam, the quality of it should be sufficient so you and the insurance companies can read exactly what event has happened and have a great sense of perception. Cameras will always make objects seem further away than they are, and it's certainly the case here. The bonnet of my old Mercedes looked like it'd make an ideal extra runway at Heathrow.
With that said, you can read the number plates of other cars pretty clearly until they're a good couple of car lengths away. If that fails, you can quite clearly see the vehicle and make a solid note of the make and model. The rear cam is equally clear too, and the sense of perspective isn't as skewed as a lot of other cams come across on footage.
Cobra SC400D smart dashcam: the drawbacks
Sound quality
As for sound, this is where the Cobra falls a little bit short. Of course, with no proper microphone attached, it will never capture the true extent of what something sounds like. But hearing me talking to myself was so clear, that I didn't realise the thing could pick up whispers. This can prove useful if the car in front is far away and you need to make a voice note of its registration plate after an incident.
But it doesn't quite pick up the sounds of the car very well. If you are an enthusiast with an Akrapovič breathing BMW M2, and you want to watch back your tunnel runs and track days. Then a proper GoPro and mic kit will be more ideal.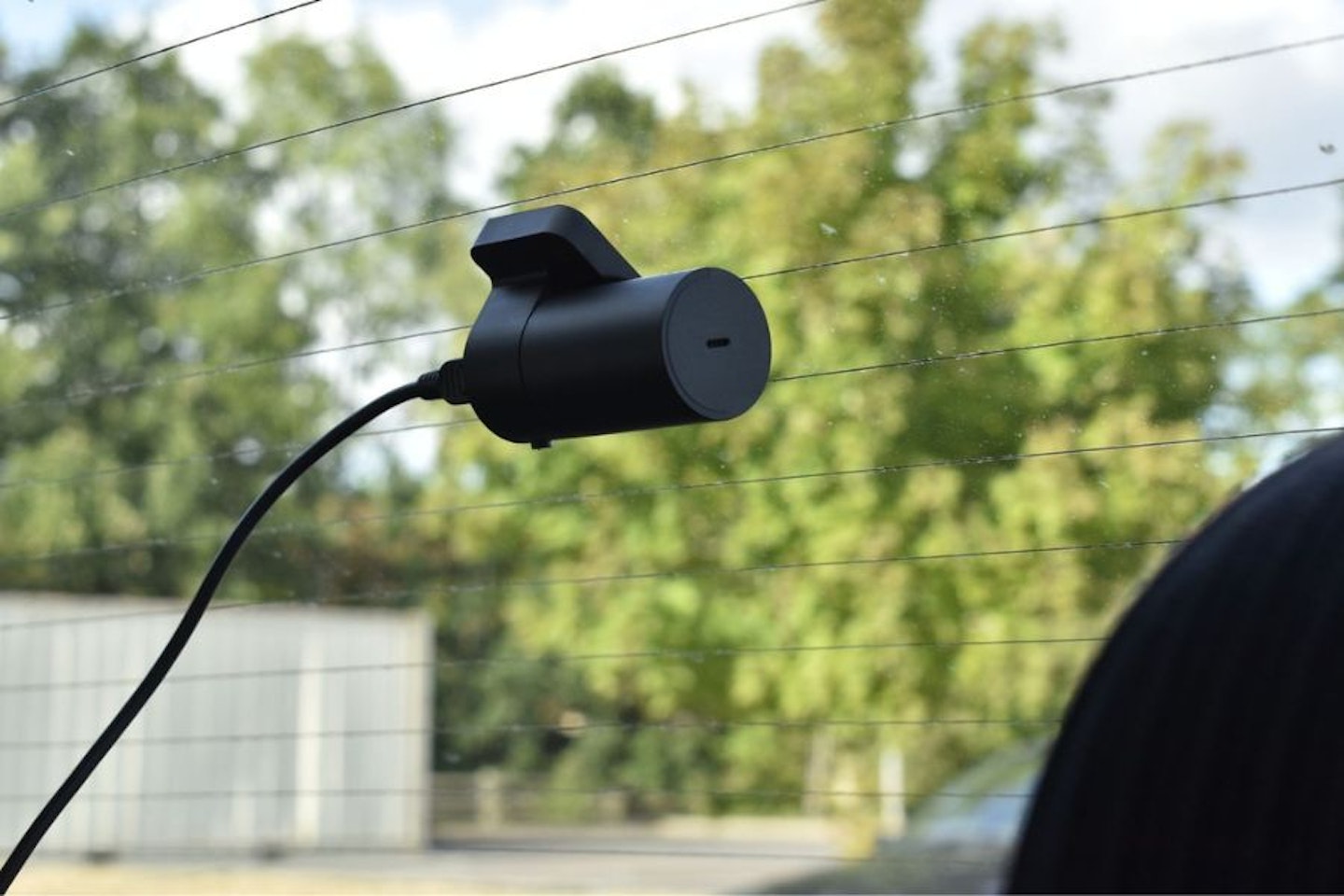 A head(lining) scratcher
Another drawback is that to connect the front and rear cams, you have this long wiring loom to untangle before figuring out which end is which. Ideally, you run it through the headlining of your car via a professional installation. But I'm not able test this on the grounds of a factory sunroof blocking the way. But I do suspect it's large to cater to a wide array of cars. These include the likes of Fiat 500s to Volvo V90 estates, which is handy to know. But the wiring is a given hassle with the Cobra and quite a few other dash cam setups.
To deal with the slight hassle, a wireless system would've been a much nicer idea, given the price point. This system is only really designed for modern hardtop cars, assuming the user gets it professionally installed. It sounds like an obvious given to dash cam advocates, but it's something to bear in mind when looking around.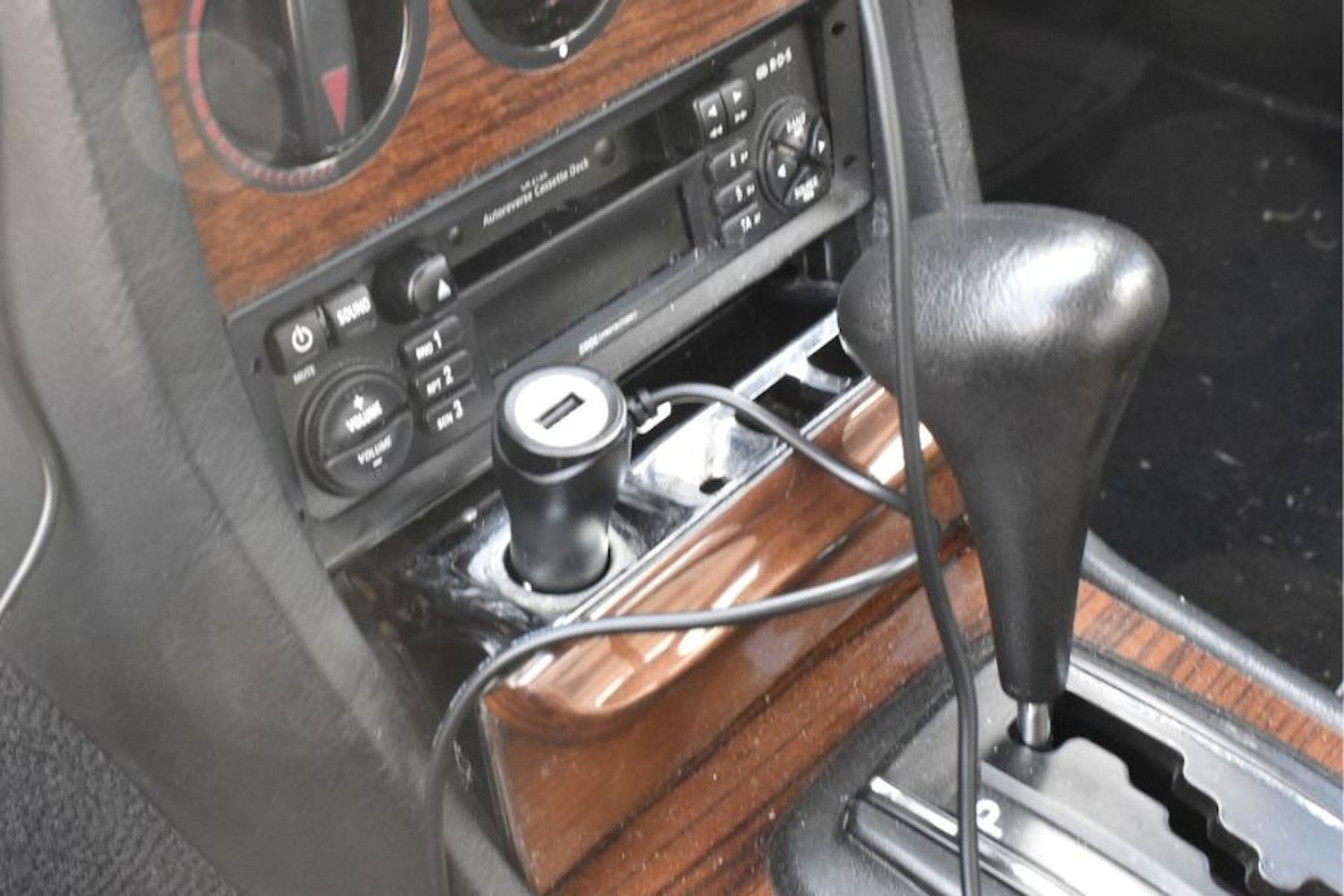 Price and rivals
The Cobra SC400D retails at 5 pence under £350 which puts it well-above every other Cobra dash cam produced. Moreover, that's similar money to the Nextbase 622GW dual dash cam. That also boasts 4K resolution and is also a comprehensive Wi-Fi dash cam with all the connectivity you need. It's also a massive premium over a Road Angel Halo Pro. And despite that only using 2K, it does seem like a much more compelling option from a price perspective.
Cobra SC400D: The Verdict
Overall, the SC400D is a great quality dual dash cam with crystal clear footage and easy-to-use instructions. However, it's not without its ergonomic flaws and if you are planning to use the full extent of it, be prepared for a proper installation and some disassembly of your vehicle. For casual users like myself, a wireless cam is undoubtedly the safer option. And if you're a confident driver, you really don't need many of the functions which the Cobra, or other high-tech dash cams, offers.
Aaron Hussain is a commercial content writer at Bauer Media writing for Parkers and CAR. He is obsessed with classic cars and anything with a fascinating story to tell.
For verdicts, scoops, news and analysis from the team, delivered direct to your inbox, subscribe to the CAR newsletter.
You can enjoy CAR in its traditional print format, or one of the swelling number of digital editions, optimised for Apple iPhones, Android devices, iPads, tablets and desktop computers.
Just so you know, whilst we may receive a commission or other compensation from the links on this website, we never allow this to influence product selections - read why you should trust us