'Oh super,' you might be thinking, 'there are pocket-sized portable EV battery chargers that I can keep in the boot of my e-Golf.' Sadly not. At least, not yet. The EV charger scene is still a new landscape the automotive world is wrestling with. While the number of charging stations around the UK is ever-growing like blossoming flowers in spring, the task of shrinking them and making them portable like those you use for cell phones is yet to reach a breakthrough.
There are almost 34,000 charging points around the UK, according to Zap-Map (including over 3,000 in Scotland and over 1,200 in Wales). Given Britain's road network is about a quarter of a million miles in total, that means, on average, there is an EV charger for every 7.4 miles of British road.
Of course, there are areas where there are higher concentrations of EV chargers, such as London, but the principle stands because EV charger hotspots align with population density. However, there are certain scenarios where a portable charger comes in handy, such as if you find yourself venturing up into the wilds of Scotland, where the number of public EV chargers is thinner.
The best portable EV chargers shortlist:
Editor's choice: Vogvigo Portable EV Charger - Buy now from Amazon UK
Best for protection: VORSPRUNG Portable EV Charger - Buy now from Amazon UK
Best for robustness: Ring 6 Type 2 EV Charging Cable - Buy now from Argos
It will still be some time before technology can shrink the size of a portable EV charger to something that can be carried in the boot of your car, never mind the glove box. There are units popping up, such as the SparkCharge Roadie, but units like this are enormous and horrendously expensive. So, for now, we have to be content with portable charging cables. Here are some of the best around just now.
The best portable EV chargers in detail:
Best for protection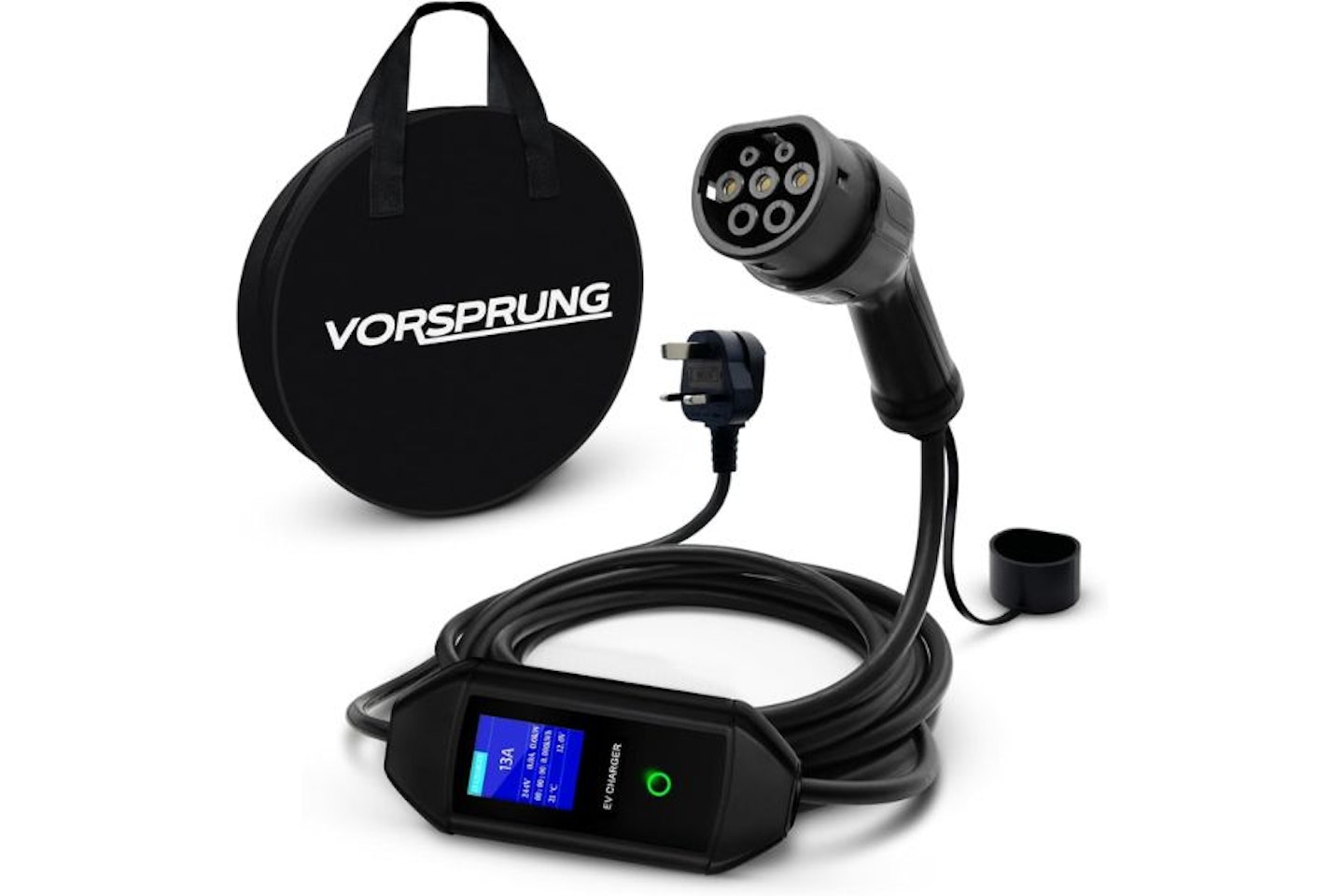 Via Vorsprung
Description
The Vorsprung Portable EV Charger Type 2 comes with a generous 8-Metre cable allowing greater
On sale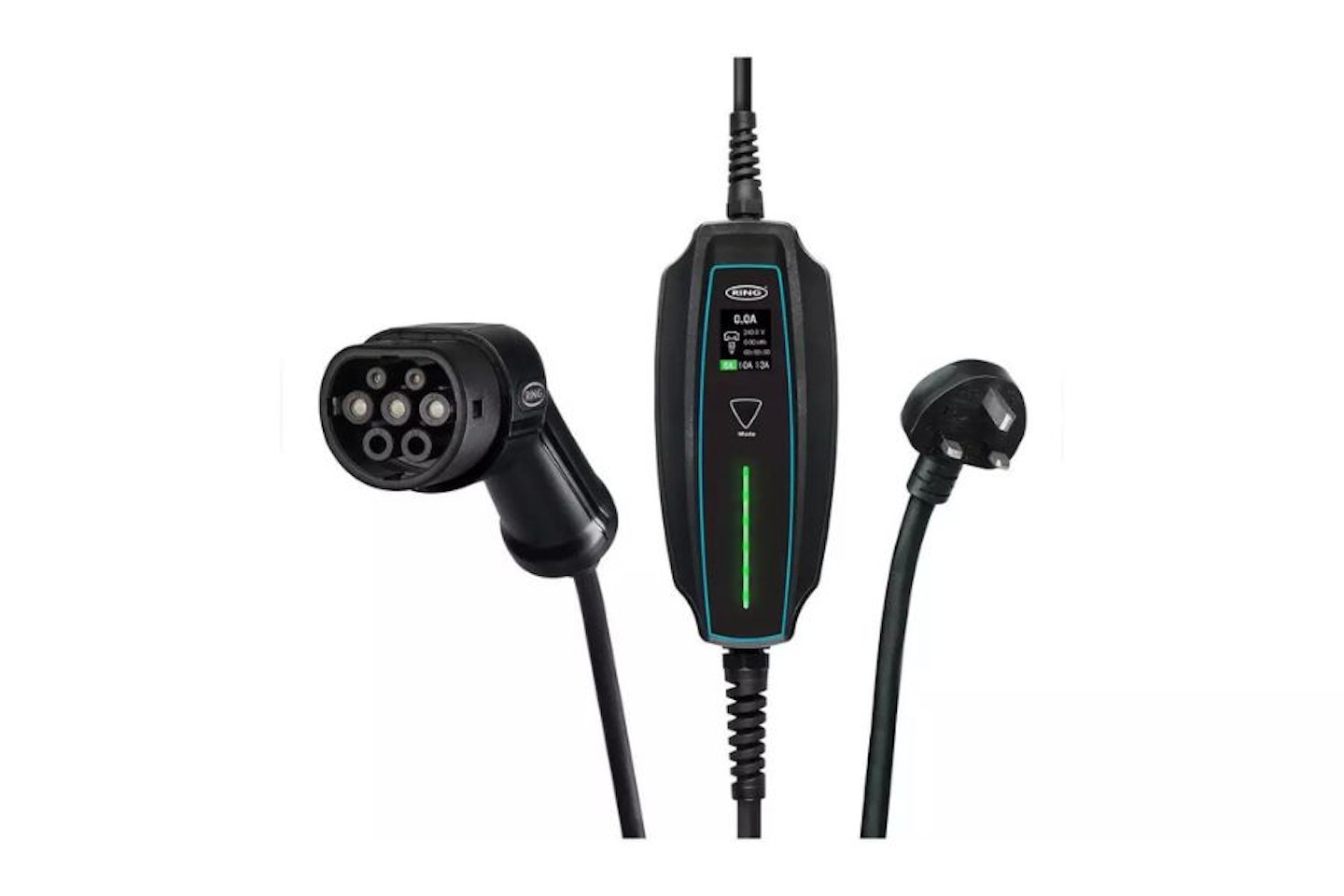 Via Ring Automotive
Description
This type 2 EV charger from Ring is ideal for topping up while you are parked up at home or when
Pros
Waterproof (IP65) and can withstand being run over (IK10)
Choose between six, 10 and 13 Amp
On sale
Via Third Rock Energy
Description
This set from Third Rock Energy allows you to charge your electric vehicle using any UK 3-pin
Pros
Long 10-metre cable
Waterproof
Cons
Operating instructions could be better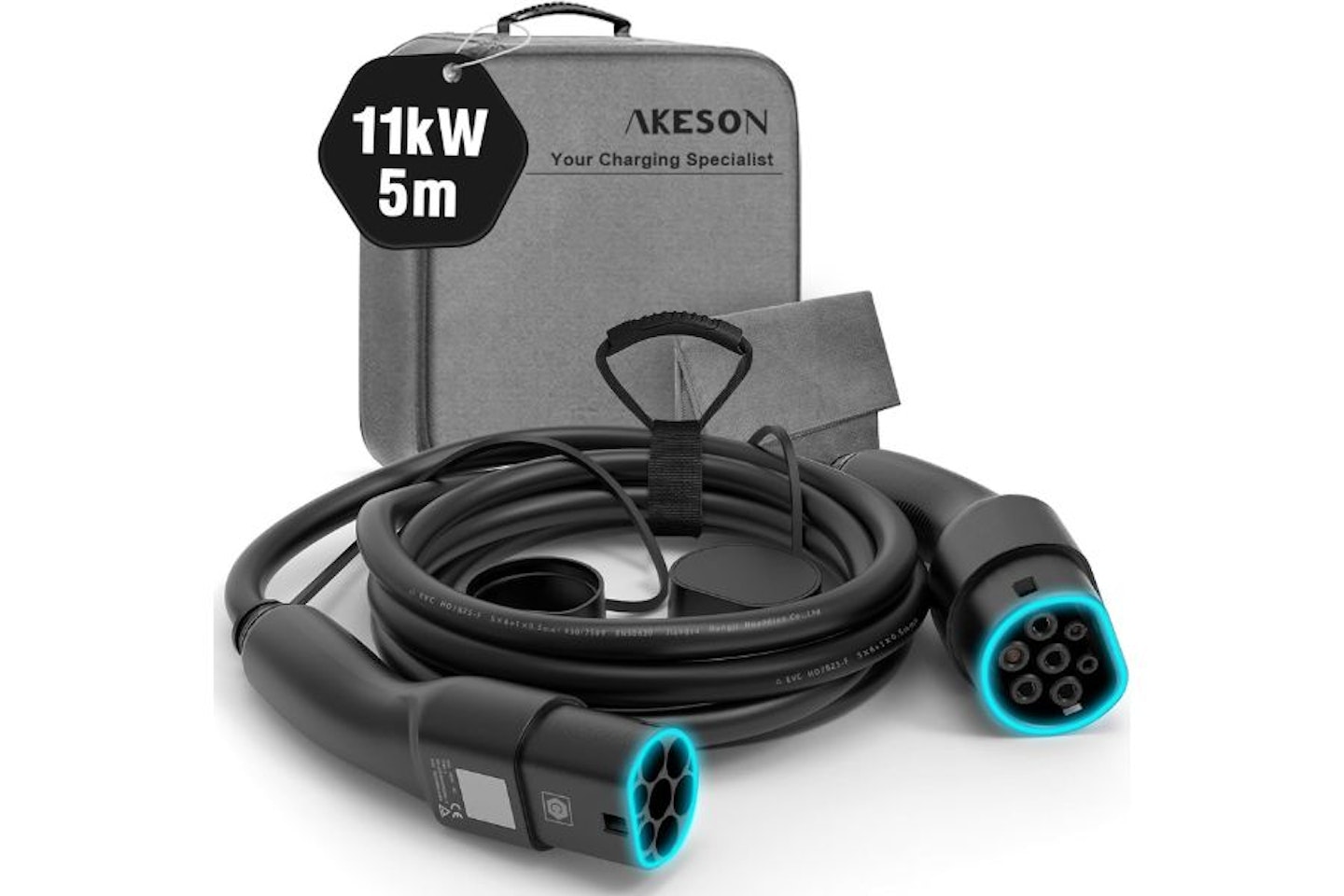 Via Akeson
Description
The AKESON Type 2 Charging Cable is for use with an EV charger rather than a domestic socket and
Pros
Euro-compatible
Different cable lengths are available
Best portable power station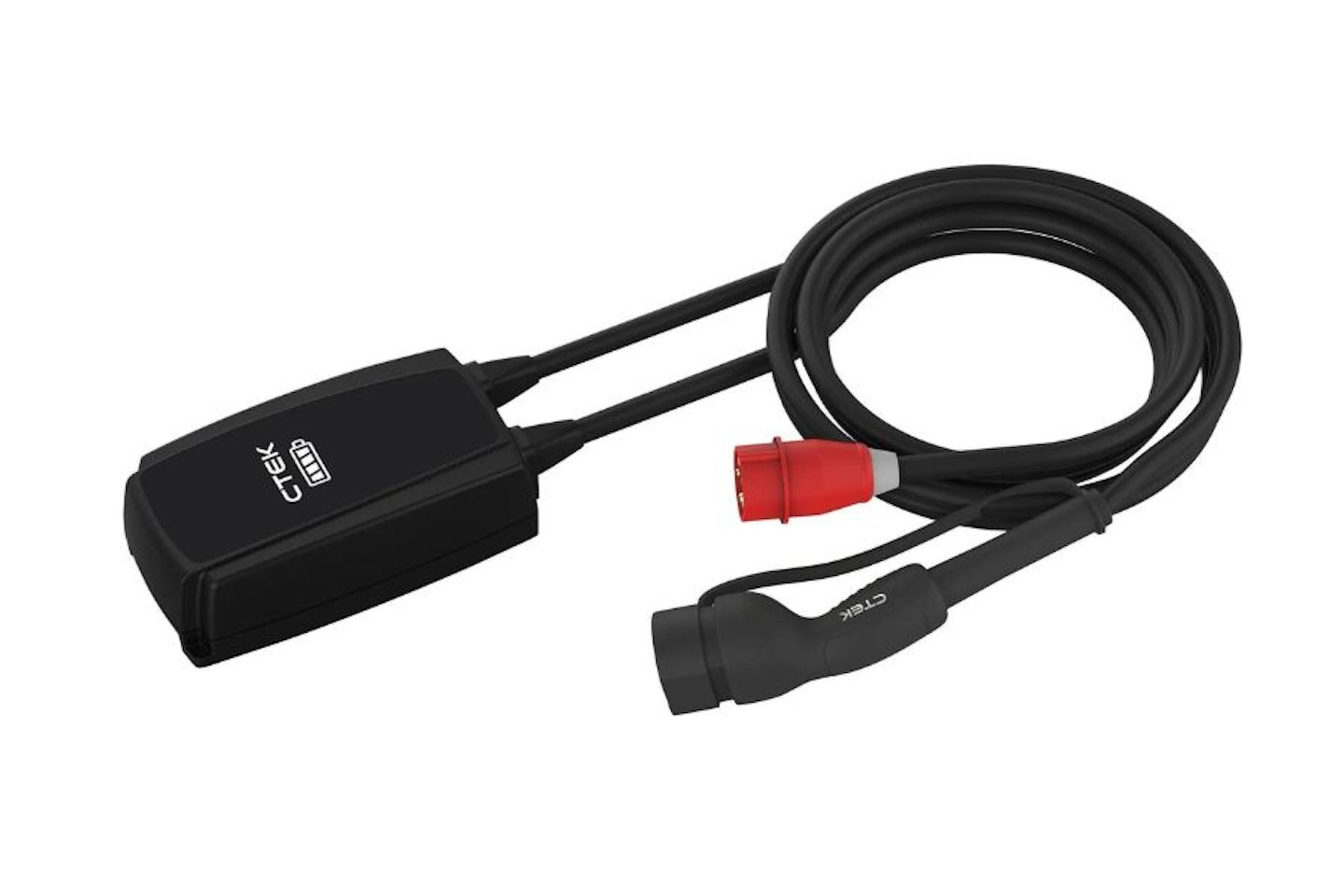 Via CTEK
Description
On the much pricier end of the spectrum, CTEK offers a fully comprehensive mini power station for
Pros
Incredibly useful and comprehensive piece of kit
Great quality and can be used in all weather
Cons
Charging speed obviously isn't rapid
Some things to consider when buying an EV charging cable:
Most other aftermarket EV charging cables connect to a 3-pin home plug. They have a fairly low current and therefore don't charge as fast as public points. But left to charge overnight at your serene hired cottage near Wick, your EV will have plenty of electricity to get you to John o' Groats, where there are rapid and fast chargers.
For a full rundown on how EV charging works, head to our guide to EV home chargers here.
Where will you use the cable?
If it's going to be used in a domestic setting with no charging port, you'll need one with a domestic UK three-pin plug. Bear in mind that the current available from the domestic supply is quite low, so charging will take longer.
If you plan on using charging stations or your own home charging point, you'll need a cable with a male connector at one end and a female at the other. Many public charging stations in the UK use Type 2 connectors, but there are rapid chargers with CCS connectors for faster charging.
Consider the length of cable you will need.
If you are able to park close to a charging point or a mains outlet, a shorter 3 or 5m cable might be suitable. But if you are using different locations, it might be better to err on the side of caution and go for a longer 7 or 10m cable.
Do you need any features?
Some chargers come with smart features like remote monitoring, scheduling, and smartphone apps that allow you to control and monitor charging sessions. These features can be beneficial for optimizing charging costs and efficiency.
EV charging explained
In a nutshell, EV charging works like this: Power = Current (amps) x Voltage. For example, a charger cable with a 13A current connected to a standard 230-volt 3-pin home plug will produce a power output of about 3.0 kilowatts (kW). Therefore, if you have a Nissan Leaf with a 40kWh battery, it will take the 13A charger just over 13 hours to charge the battery fully from flat (40 divided by 3). These slower charging cables are ideally suited as helpful overnight top-ups.
More about EVs
If you want the latest news and reviews on current and upcoming EVs, CAR has the topic covered. We're not only reporting on the latest EV news and taking quick test drives. We frequently have EVs on long-term tests to get an accurate taste of how they perform in the real world.
Stay up to date with the latest EV news from CAR
What is an EV really like to live with?
The latest EV road tests and reviews
Chris Williams is an Automotive Content Writer for Parkers and CAR Magazine, but he also contributes to Live For The Outdoors and What's The Best. He trained as an automotive journalist in New Zealand, prior to which he studied International Relations and History.
For verdicts, scoops, news and analysis from the team, delivered direct to your inbox, subscribe to the CAR newsletter.
You can enjoy CAR in its traditional print format, or one of the swelling number of digital editions, optimised for Apple iPhones, Android devices, iPads, tablets and desktop computers.