If prevention is the best medicine, buying the best battery charger has to be better than relying on a jump start from your neighbour should your car's battery go flat. All batteries can go flat, whether it's due to the lights being left on all night or just failing due to age.
There are many different types of battery chargers available, all designed to do different things to your battery. The most obvious is the portable jump starter, effectively a brick of electricity designed to get a completely dead car battery going in a few seconds, but that represents just one of the battery chargers you can purchase.
Alternatively, if you own a cherished but little-driven classic that spends most of its life indoors, a trickle charger will be all that's needed to keep you on the road.
The best battery chargers shortlist:
Editor's choice: CTEK 2005 Portable Charger - Buy now from Amazon UK
Best battery trickle charger: AA 12 V Car Solar Battery Trickle Charger - Buy now from Amazon UK
Best big engine jump starter: GOOLOO GT3000 Jump Starter - Buy now from Amazon UK
We've been hard at work looking for our favourite battery chargers, examining them on performance, price, versatility and usability. Car battery chargers are on hand to recharge and, in some cases, recondition your battery, and we have the best examples for 2023.
The best battery chargers in detail:
Get 36% off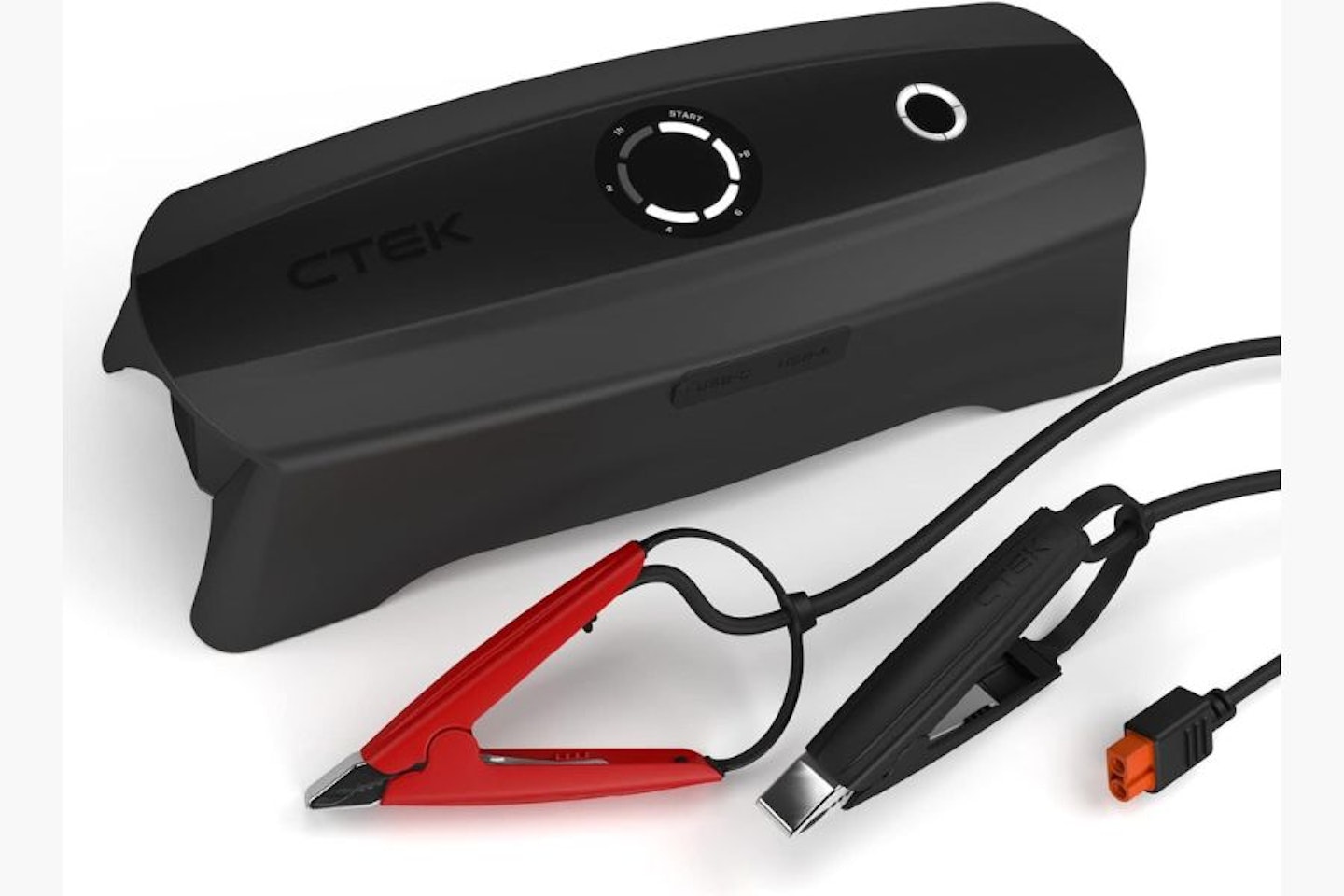 Via CTEK
Description
While most battery chargers will do one thing exceptionally well, this portable option from CTEK
Pros
Exceptional versatility
The only thing you'll need for battery care
On sale
Via CTEK
Description
The CTEK MXS 5.0 was developed in Sweden and has been a reliable and best-selling charger for
Pros
Smart monitoring for optimum charge
Compact design
Cons
Not suitable for dead batteries
On sale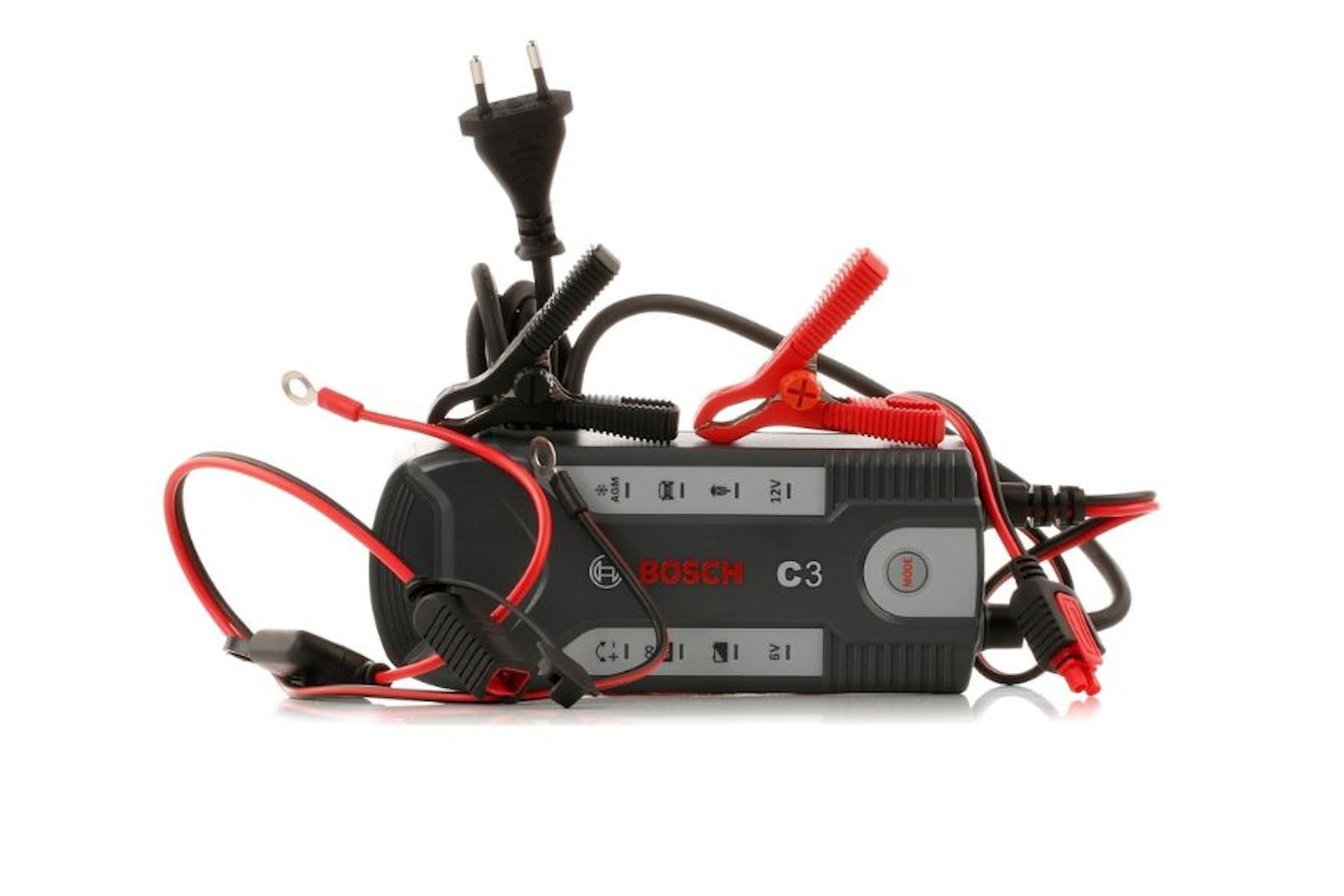 Via Bosch
Description
Bosch has got most things covered here at a pretty good price, as the C3 will happily tackle most
Pros
Good value
Automatic charge control
The best portable jump starter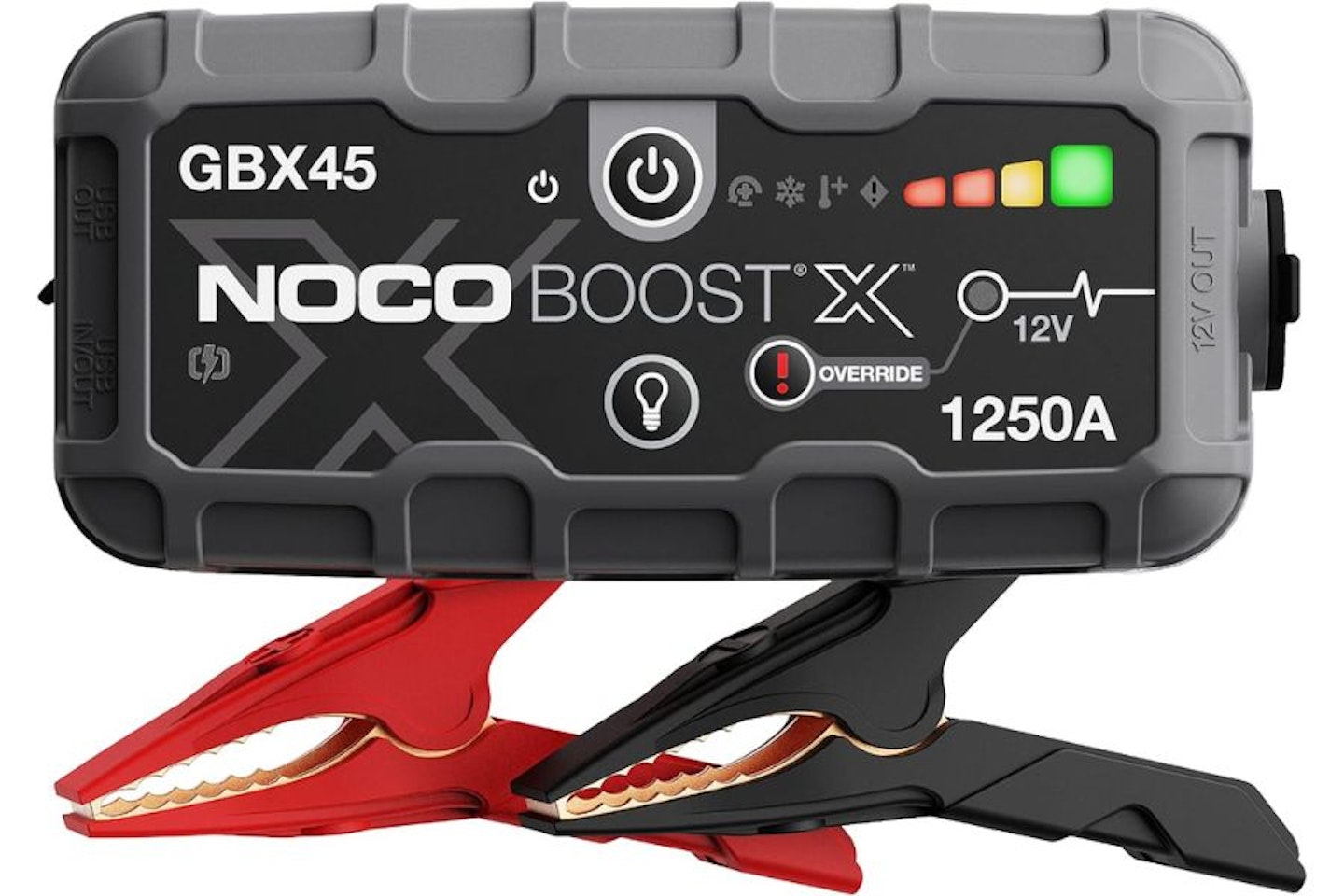 Via NOCO
Description
Delivers 1250 amps. Suitable for use on petrol engines up to 6.0-litres and 4.0-litre diesel. The
Pros
Exceptional battery-boosting abilities
Useful secondary features
Cons
Overkill for a small engined car
On sale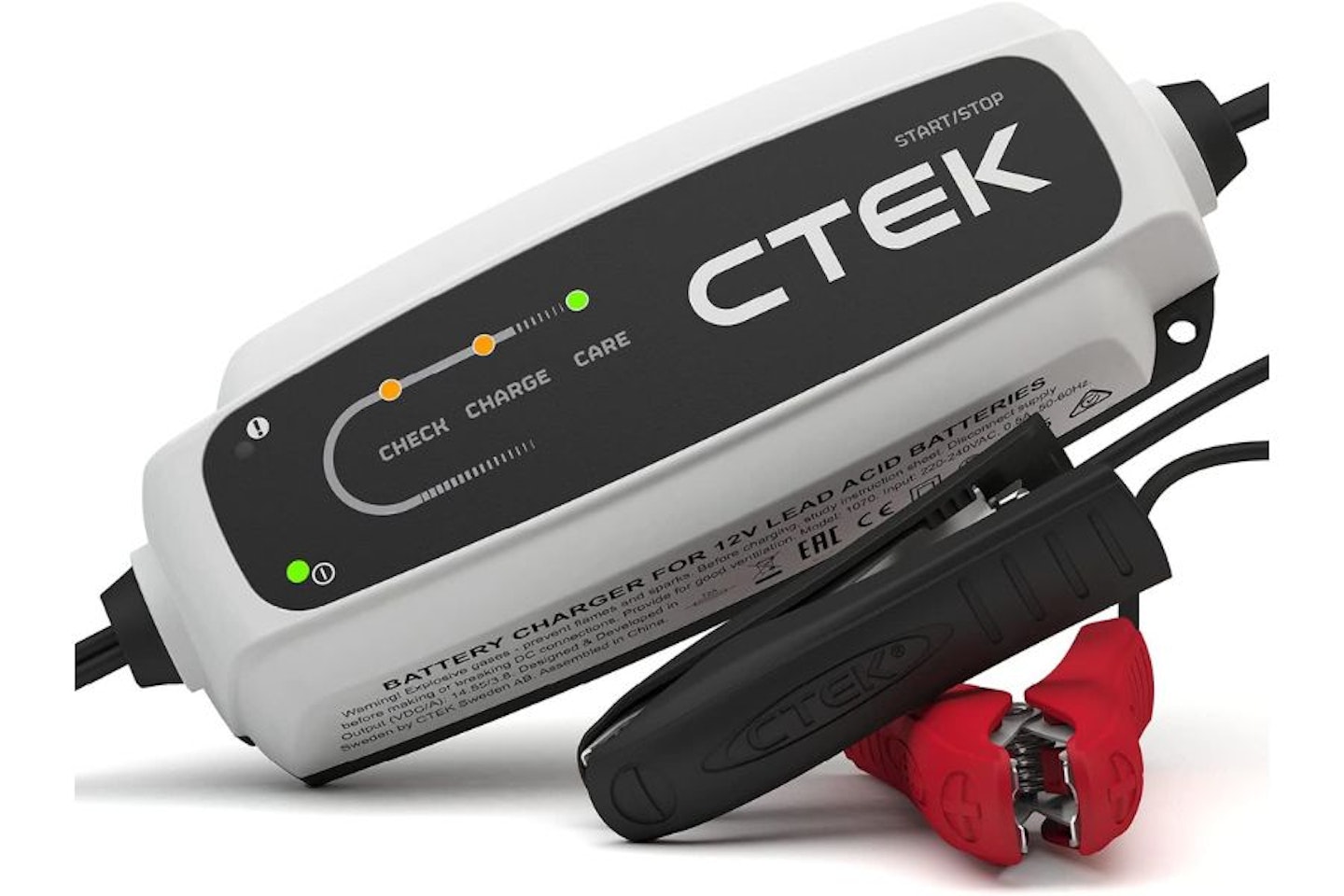 Via CTEK
Description
Designed specifically for use with cars with a start/stop function. This technology can put quite
Pros
Ideal for stop/start batteries
Easy to use
On sale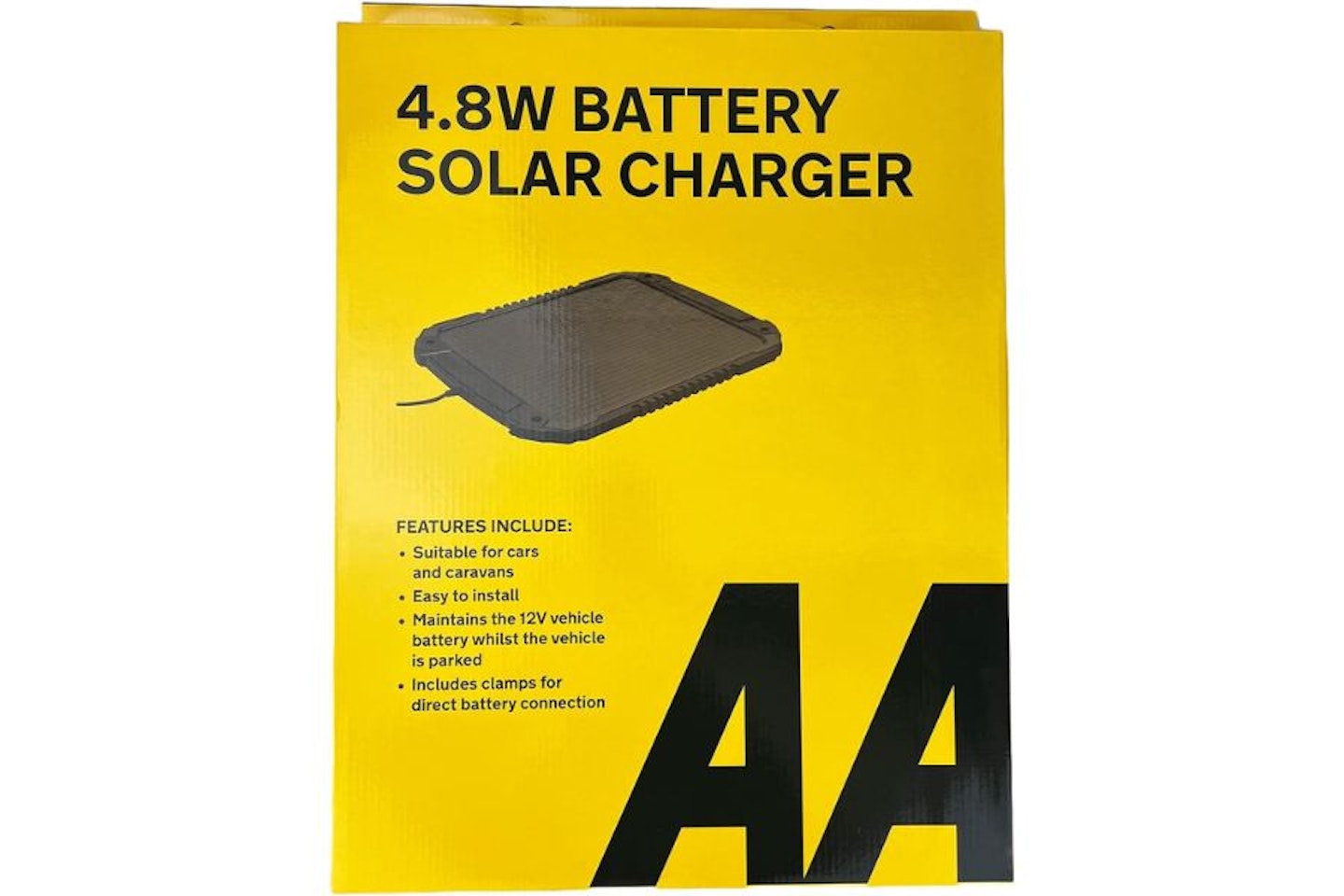 Via AA
Description
This AA 12v solar trickle charger is affordable and can be used on most vehicles - from cars to
Pros
No mains connection required
Ideal for trickle charging
Cons
Solar panel need direct sunlight
On sale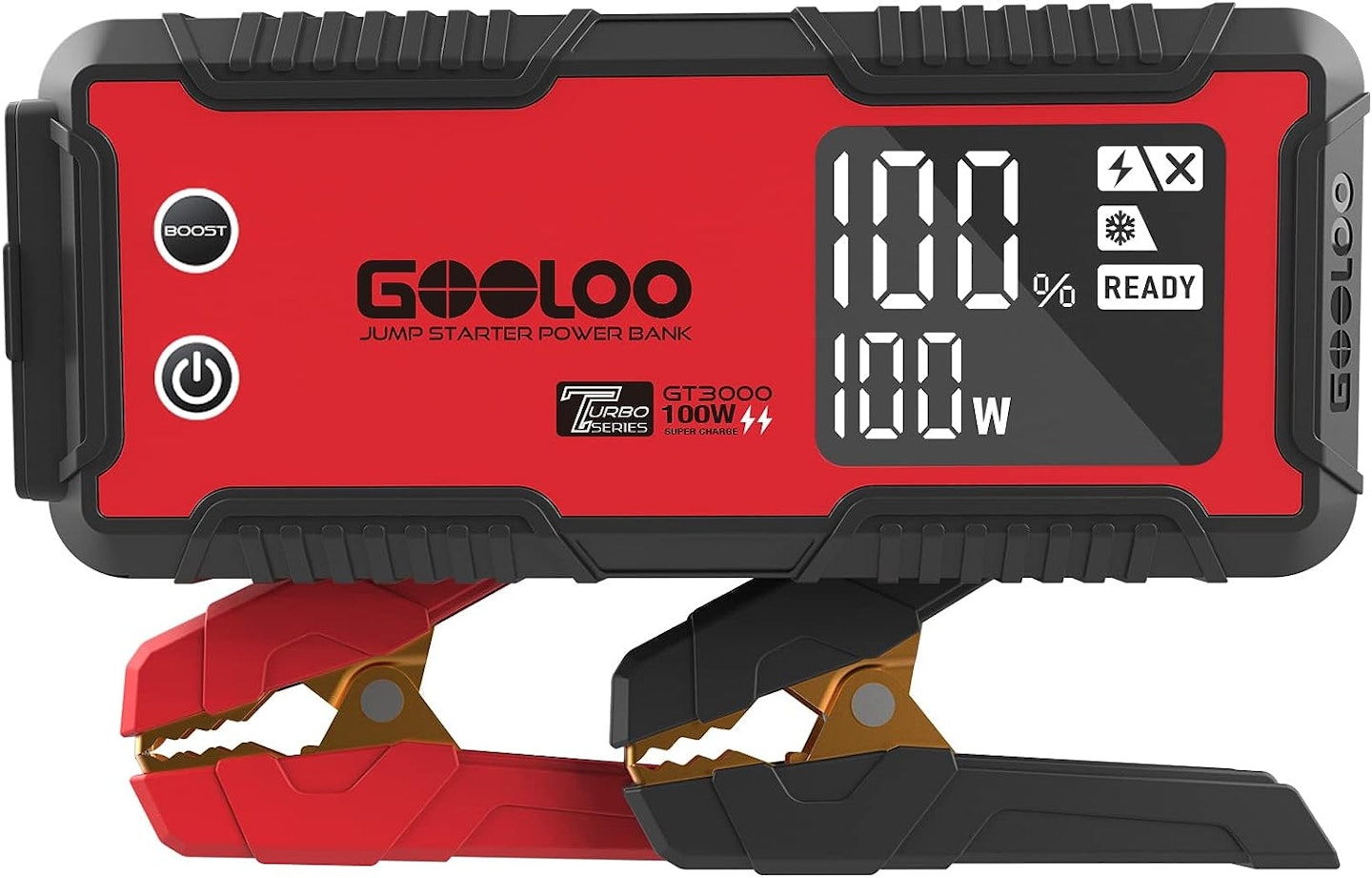 Via GOOLOO
Description
Like the NOCO above, the Gooloo GT3000 Jump Starter is compact enough to fit easily in a car's
Pros
IP65 weather rating
Very compact
Cons
Instructions could be better
The different types of battery charger
Traditional chargers
Provided the battery hasn't been drained to the point of damage, you can recharge it with a mains-powered charger. This is often the most traditional technology you'll find, fundamentally unchanged for decades, so there are cheap, robust options. For the small amount extra it costs to get a more sophisticated charger with a boost function, there's little reason to skimp here. Chances are, if you've got a battery flat enough to need charging, you'll benefit from the jump-start, too.
Battery booster
Traditional jump packs are a little more sophisticated than a car battery in a little box. Yes, you can jump a car from another battery, but doing so has become riskier as more sophisticated electronics proliferate. However, another battery is heavy, bulky and a bit of a faff. Modern micro technology has led to the creation of pocketable power packs that can charge your smartphone or jump-start your car. These are really only suitable for emergency use, but with the advantages of replenishing USB devices and quickly recharging from your car's 12V socket or USB. They take up no more space than an owner's manual; they're also really easy to carry about for emergencies. The downside of the portable nature is that the clamps and cables can be quite flimsy. But for occasional use, it's not a biggie.
Connecting your car battery charger: A guide
As cars have become more sophisticated, they've also become more sensitive to fluctuations in voltage. When attaching a charger, you should connect the positive to the positive battery terminal whether using clamps or a quick-connect cable. The earth should be connected to the car bodywork or engine at a suitable point – not the battery itself. This ensures any voltage monitoring circuits are 'aware' of the battery status. Always connect with power off, then switch power on to the charger. On older tech, it avoids sparks; on newer tech, it allows time for the electronics to optimise the charging programme. You can also avoid poor connections and make it easier to disconnect and drive by using the manufacturer's extension cables and permanent attachments – a very convenient way of keeping infrequently used cars ready to go.
Aaron Hussain is a commercial content writer at Bauer Media writing for Parkers and CAR. He is obsessed with classic cars and anything with a fascinating story to tell.
For verdicts, scoops, news and analysis from the team, delivered direct to your inbox, subscribe to the CAR newsletter.
You can enjoy CAR in its traditional print format, or one of the swelling number of digital editions, optimised for Apple iPhones, Android devices, iPads, tablets and desktop computers.