There isn't the same romance with diesel engines that is given to petrol ones. People will swoon over a Toyota 2JZ or BMW S70 but not so much over a PSA XUD. But diesel engines are still excellent for certain jobs. The efficiency offered on motorways is unmatched and they tend to be almost indestructible. But even the toughest diesel engine needs some basic maintenance and one of the simplest thing you can do is changing the glow plugs.
You can quite easily book your car in with the local mechanic and pay for someone else to do it. Or you could give it a go yourself and save yourself a chunk of cash. We've found everything you could possibly need to change even the most stubborn of glow plugs right here.
If you're doing a glow plug change, it may also be an idea to clean your diesel injectors and top up your engine oil.
Related: The best oil filter removal tools
The best glow plug removal tool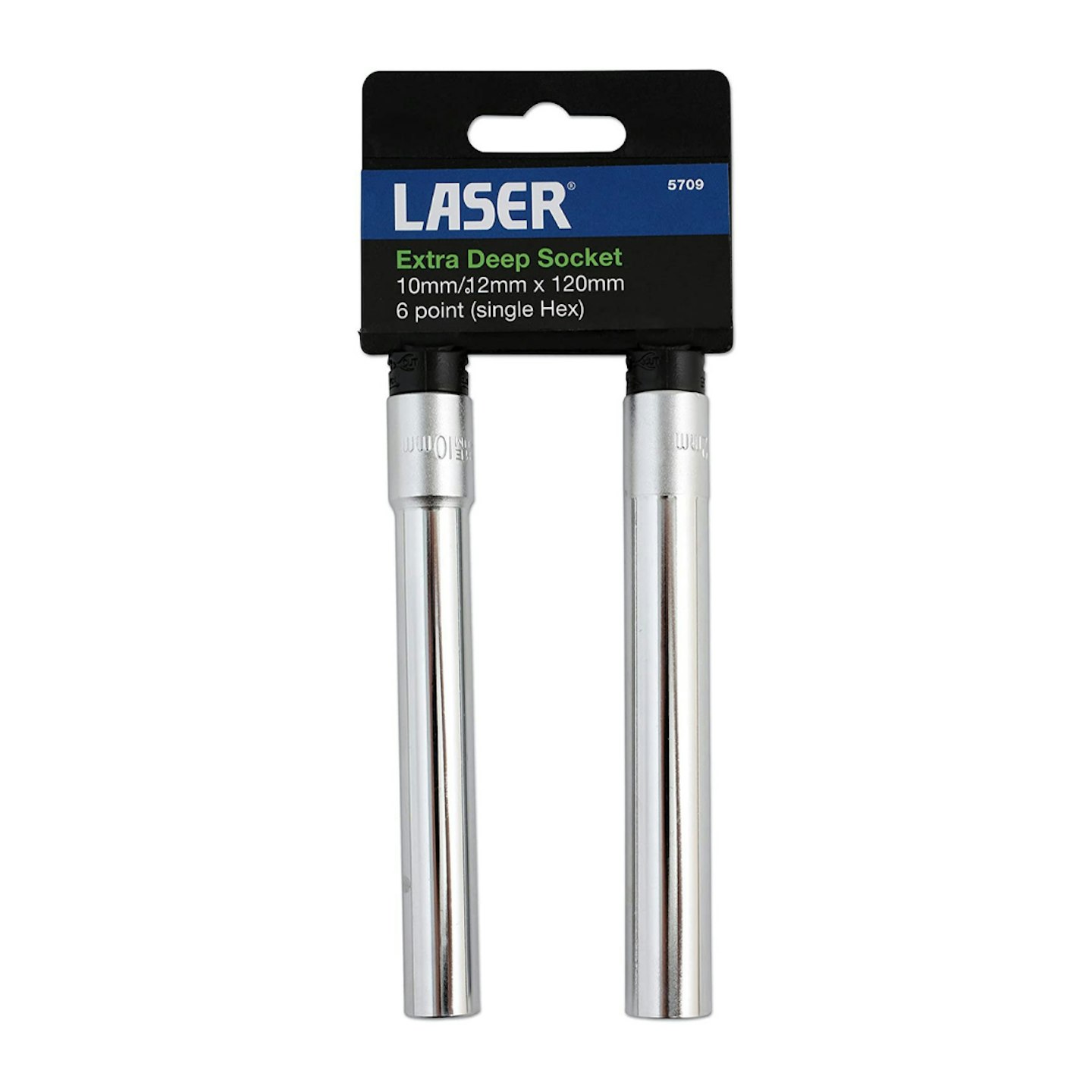 1 of 10
Laser Extra Deep Socket
This extra deep socket set will make navigating tight engine-bays a doddle and can be used for 10mm and 12mm glow plug removal. Made of Chrome Vanadium they are a quality tool and a simple way to remove normal glow plugs.
Pros: Good value for money, easy to use
Cons: Only fits 10mm and 12mm glow plugs, no good if your glow plugs are damaged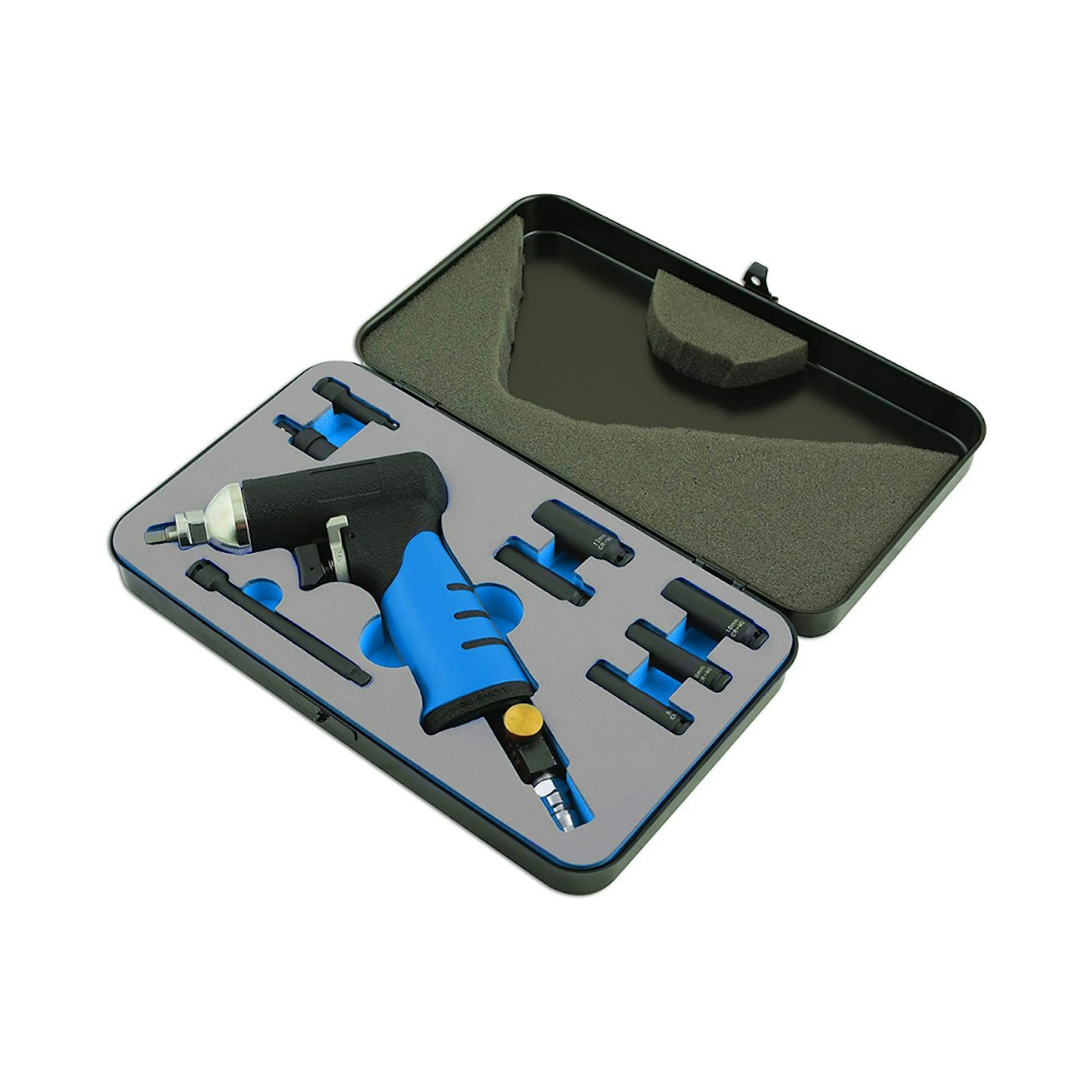 2 of 10
Laser 6035 Impact Glow Plug Removal Kit
This low torque impact wrench is the best overall kit for removing jammed or old glow plugs. The wrench has four pre-set settings; 10Nm, 20Nm, 30Nm, 40Nm and it features five glow plug sockets.
Pros: Great quality, all you could need
Cons: Expensive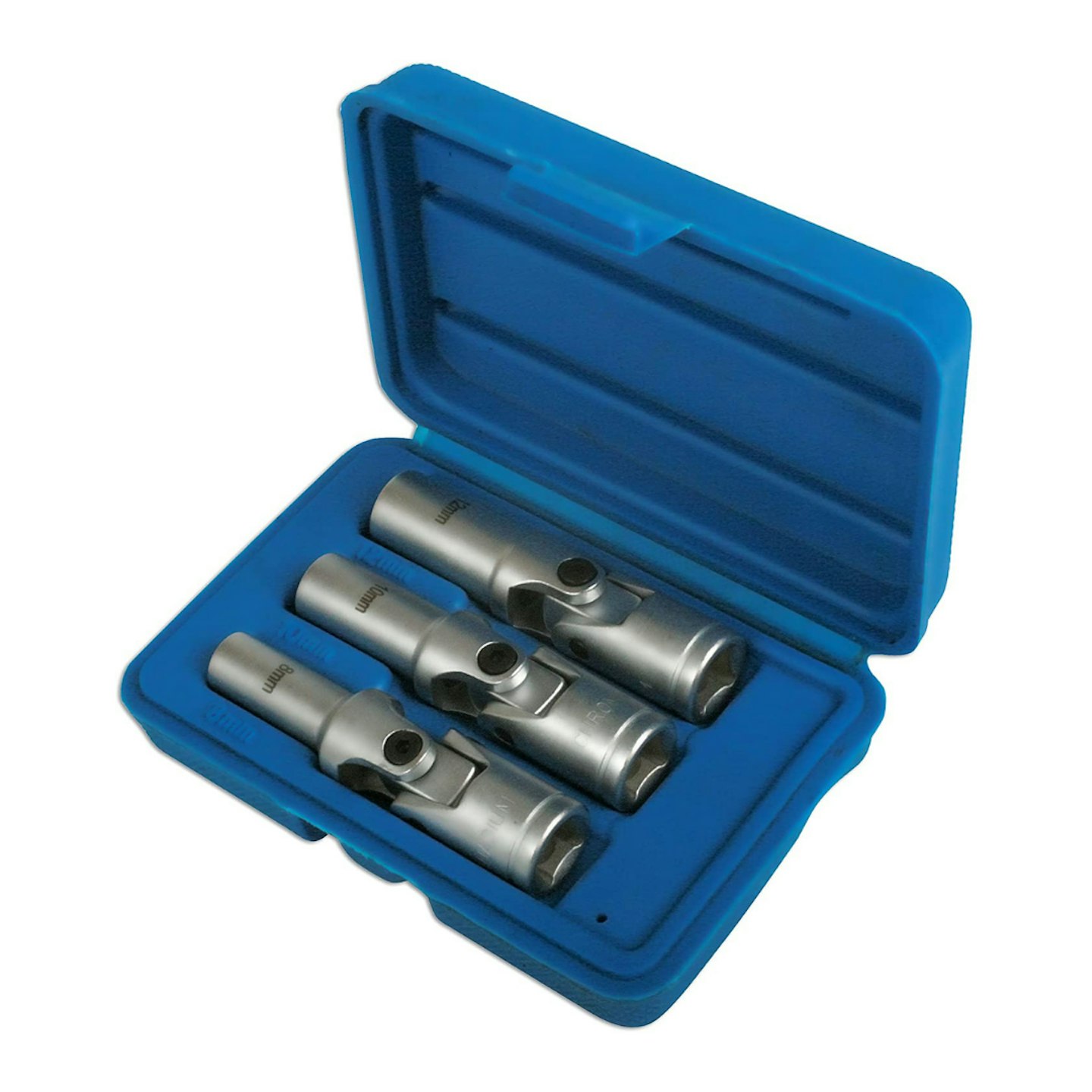 3 of 10
Laser Glow Plug Socket Set 3/8"d 3pc
These sockets are designed to remove 8mm, 10mm and 12mm glow plugs with ease. Made of Chrome Vanadium for durability and featuring a universal joint, they should fit even the tightest of engine bays.
Pros: Great value, good quality
Cons: Not the best for jammed glow plugs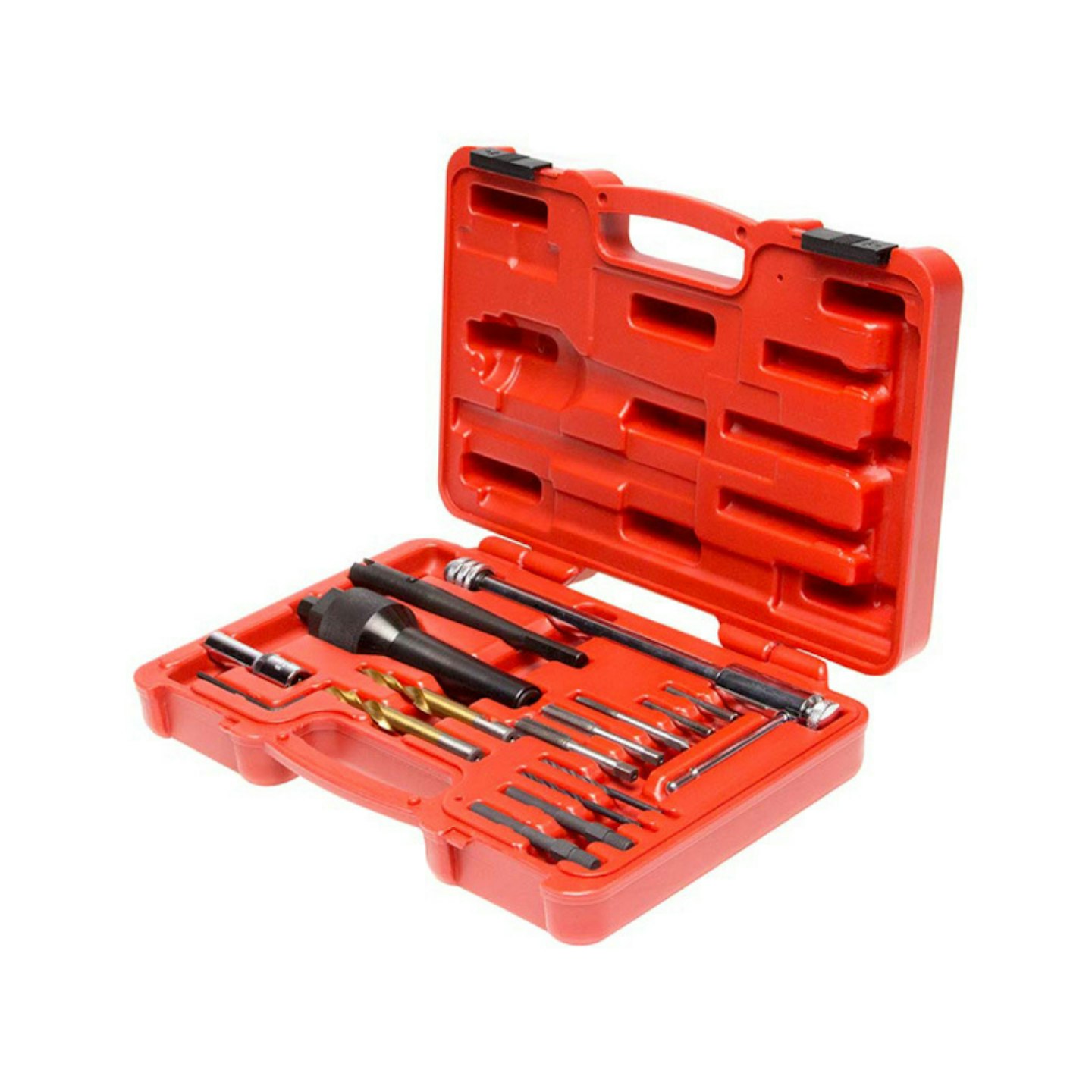 4 of 10
MasterPro Damaged Glow Plug Removal Kit
Over-torqued glow plugs are a pain to remove. If the thread has been damaged or sheered it can be like trying to remove Excalibur but there are kits available that will help. This glow plug removal kit is designed specifically to remove damaged glow plugs. Featuring a low-torque air-powered impact vibration wrench set with multiple settings, it can help remove 8mm, 10mm and 12mm glow plugs. It also comes with a universal joint to make access easier.
Pros: Everything you could need to remove glow plugs
Cons: Very expensive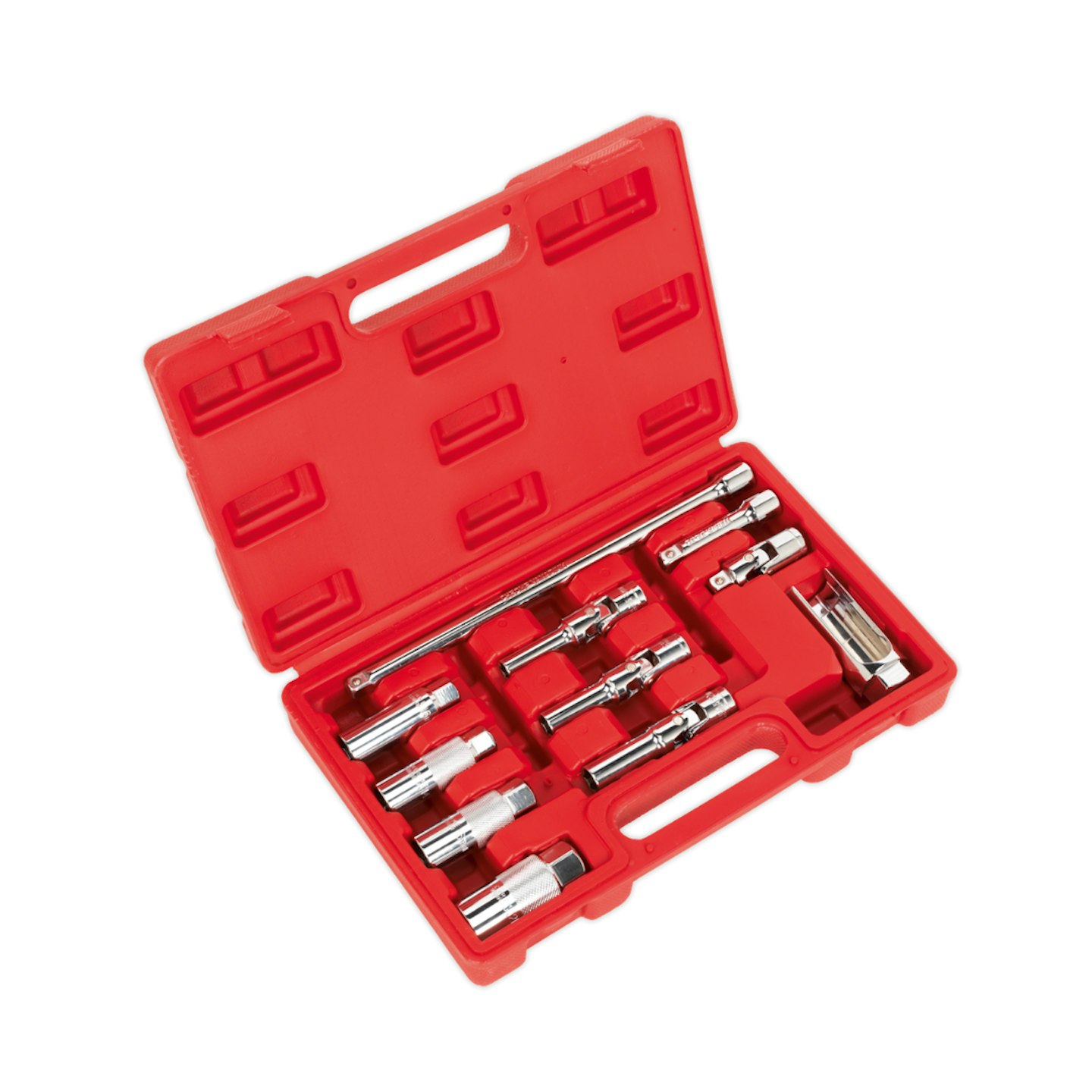 5 of 10
Sealey 11 Piece 3/8" Drive Master Spark/Glow Plug and Oxygen Sensor Service Set
If you own a fleet of cars or are a mechanic, this kit will be a no-brainer. Suitable for glow plugs, spark plugs and oxygen sensors this kit will prove itself invaluable. Each tool is made from Chrome Vanadium and the set fits 8mm, 10mm and 12mm glow plugs. It also includes two extension bars and a universal joint for hard to reach areas.
Pros: Do more than just glow plugs, good value for money
Cons: Only useful if you own both petrol and diesel vehicles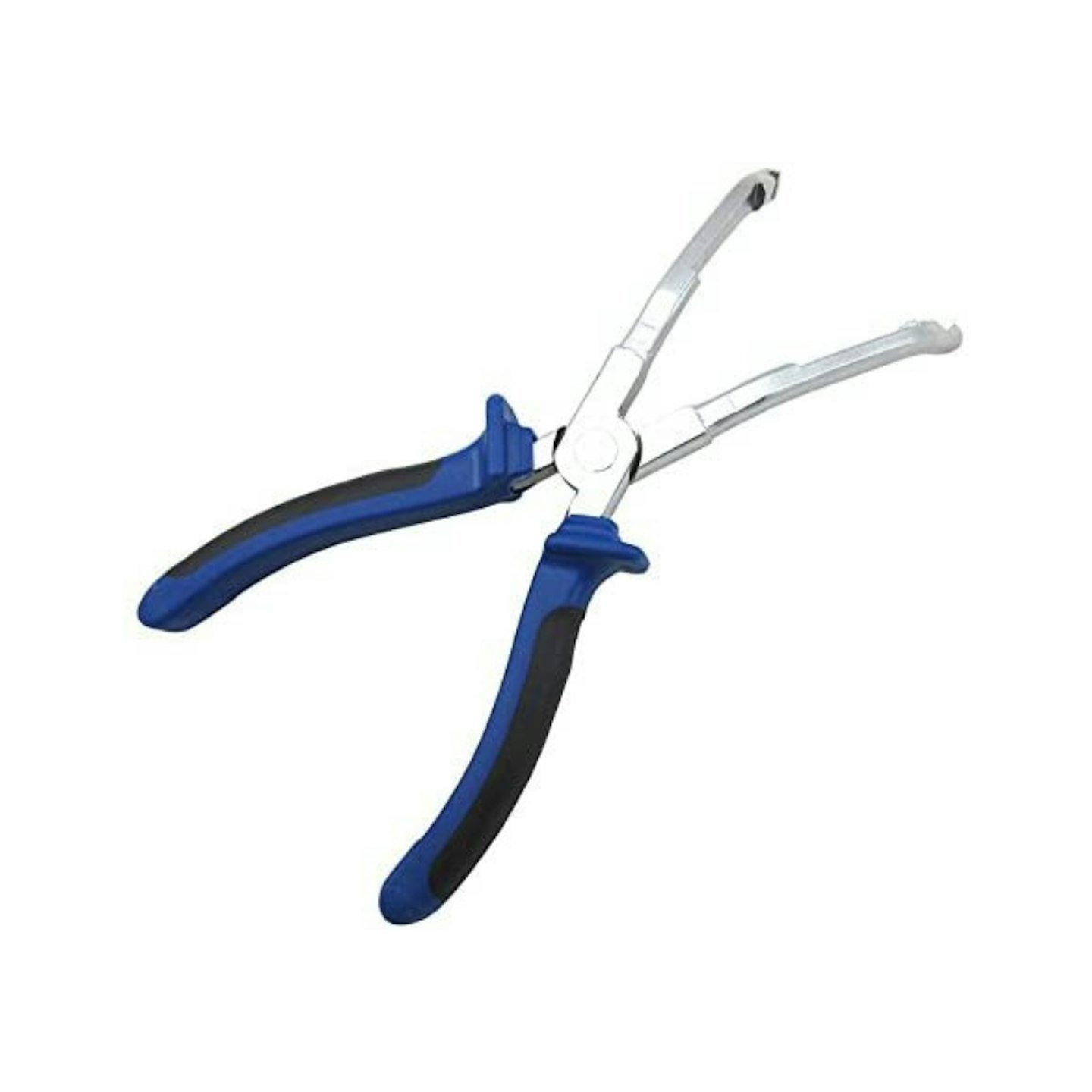 6 of 10
Neilsen Glow Plug Socket Pliers
A pair of pliers will be able to remove a stubborn glow plug without the need for a more expensive piece of equipment. This tool from Neilsen is easy to use and a good budget option. Although you'll need plenty of space to use it properly (usually an engine-out deal).
Pros: Good value
Cons: Won't be useful in tight engine bays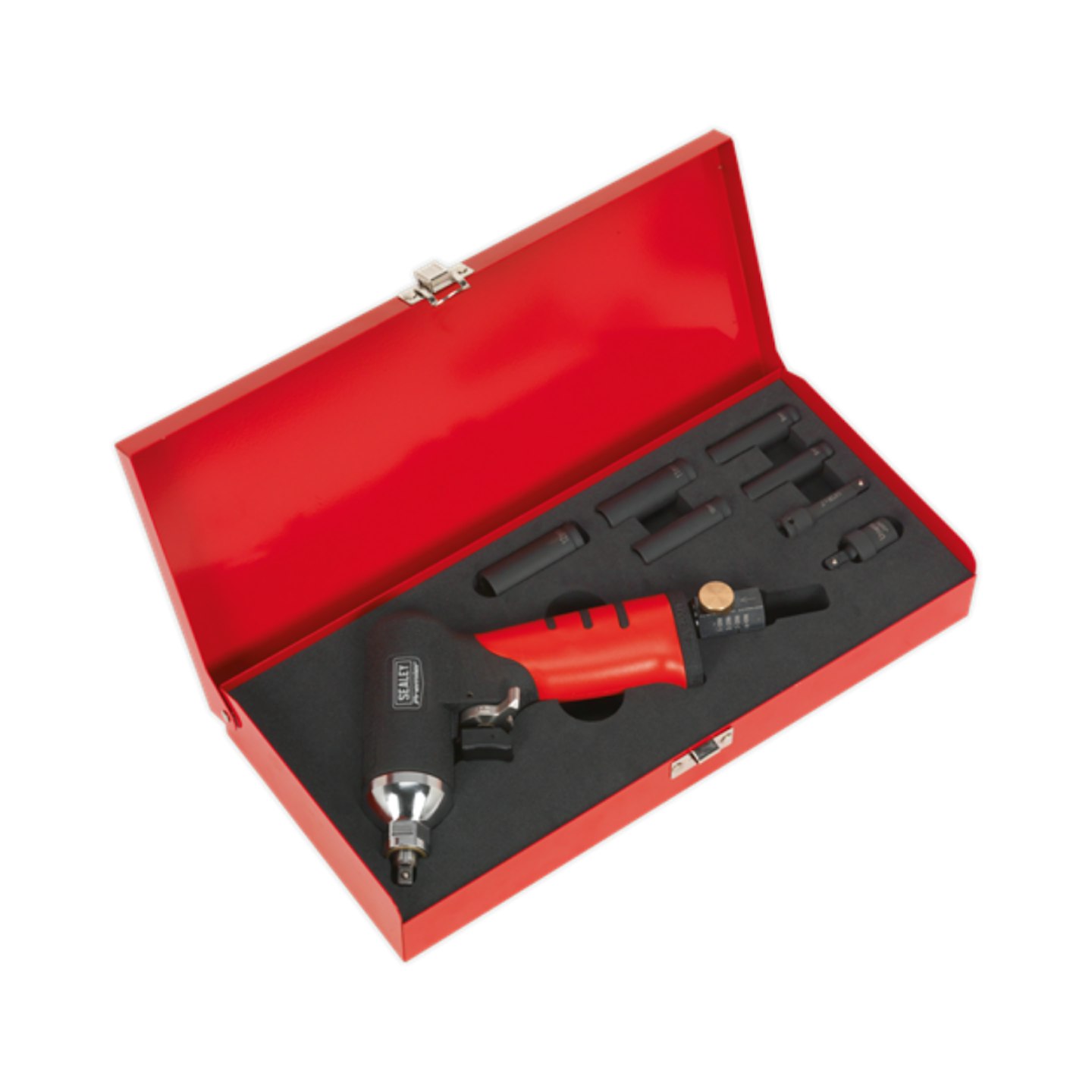 7 of 10
Sealey SA141 Air Impact Wrench and Diesel Glow Plug Set 1/4" Drive
A more professional option for glow plug removal, this air impact wrench is specially designed for use on glow plugs as it runs at a reduced torque level. The kit fits 8 - 12mm glow plugs making it one of the most versatile products available. Just remember you'll need an air compressor to get this one to work.
Pros: Remove stuck glow plugs easily, fits every glow plug size
Cons: Expensive, requires an air compressor to work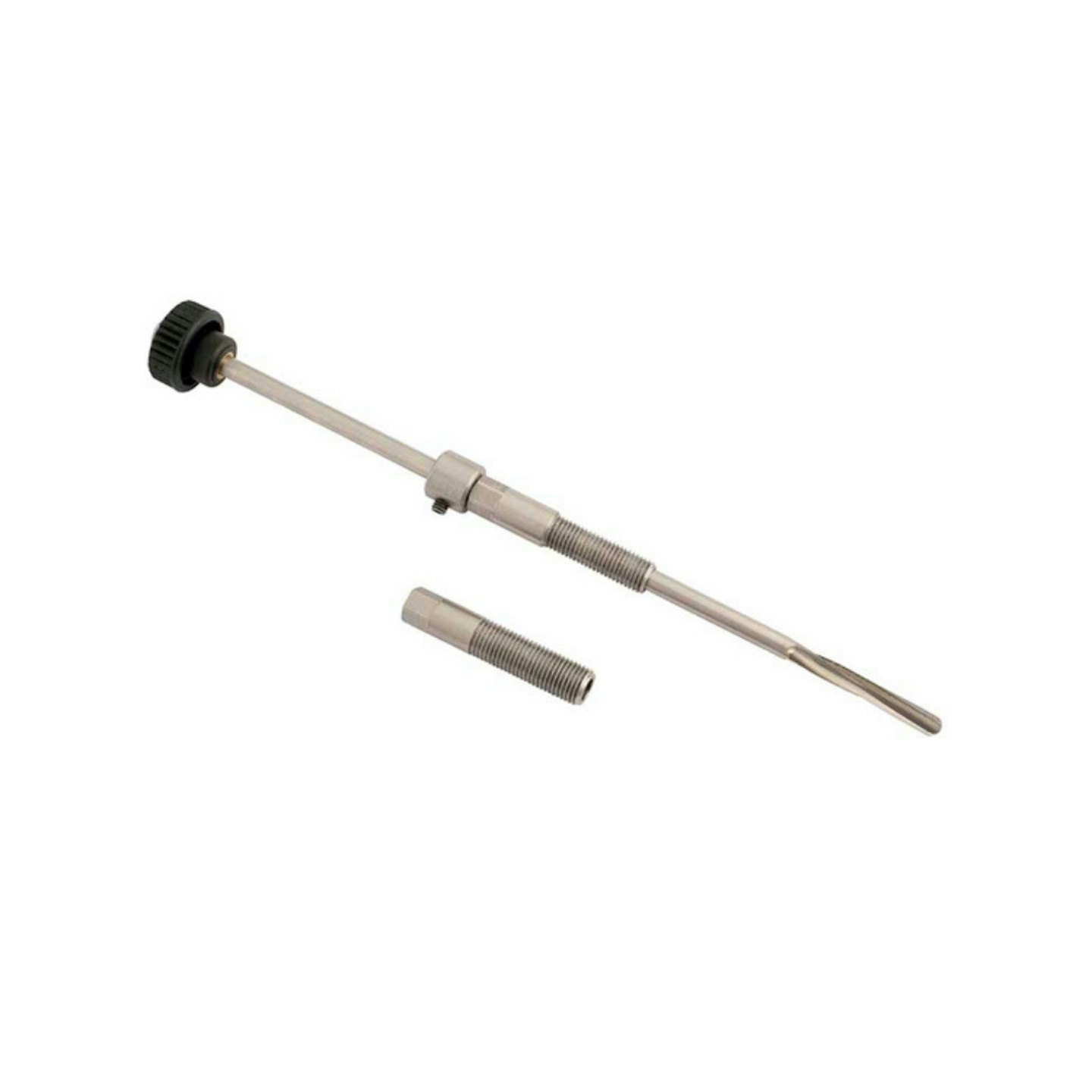 8 of 10
Laser Glow Plug Aperture Cleaner
Once you've taken your old glow plug out it's a good idea to remove built-up carbon deposits so your engine works more efficiently. This cleaner is designed to remove these deposits without damaging the glow plug hole.
Pros: Clean your engine out safely
**Cons :**Expensive, only designed for 10mm glow plugs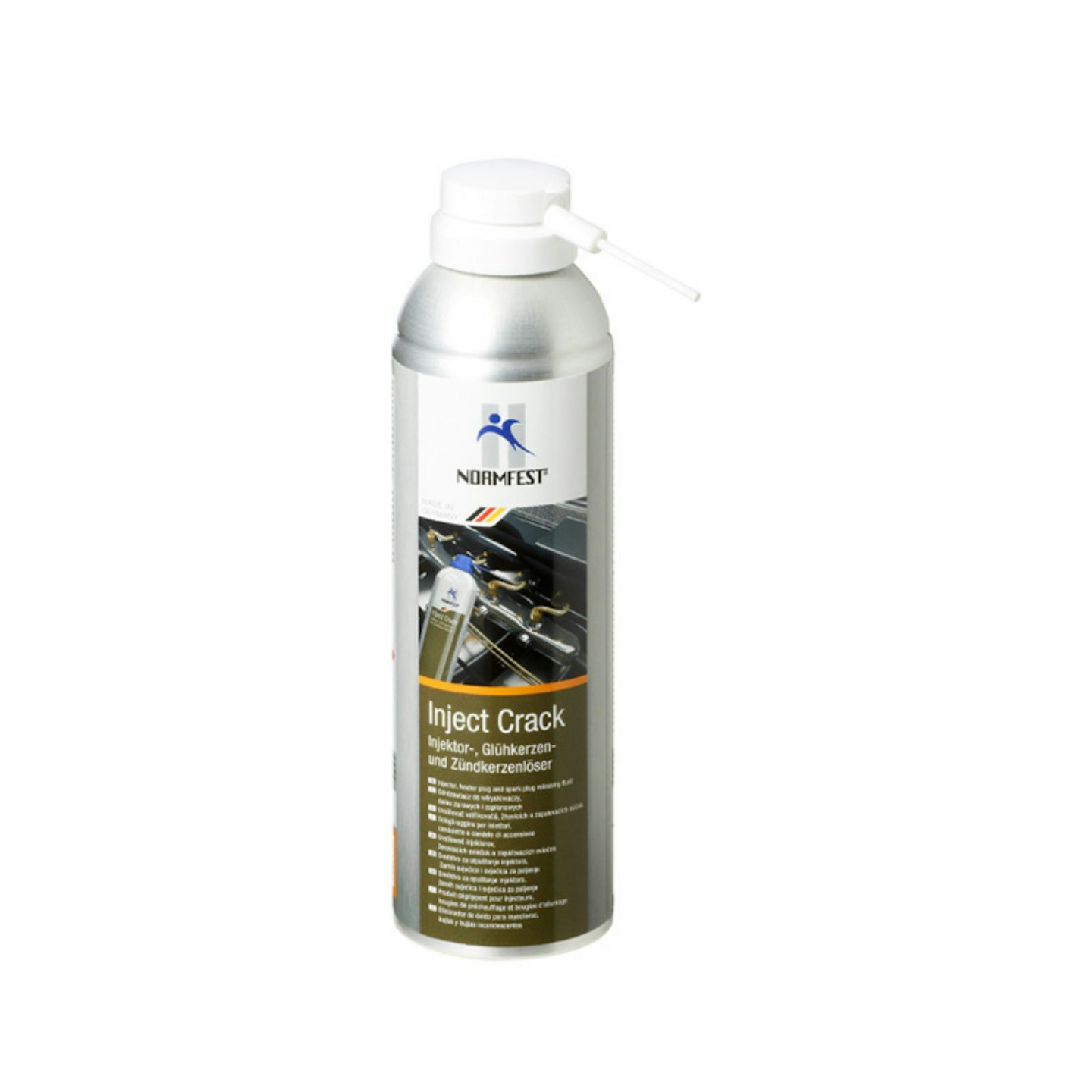 9 of 10
Normfest Inject-Crack
Perfect for older, neglected cars, this lubricant can help loosen a glow plug that has become jammed with age. Also designed to remove injectors, heater plugs and spark plugs, it loosens rust and oxidization while also being mineral oil and silicone-free.
Pros: A very versatile thing to keep in the garage
Cons: Won't actively remove a glow plug for you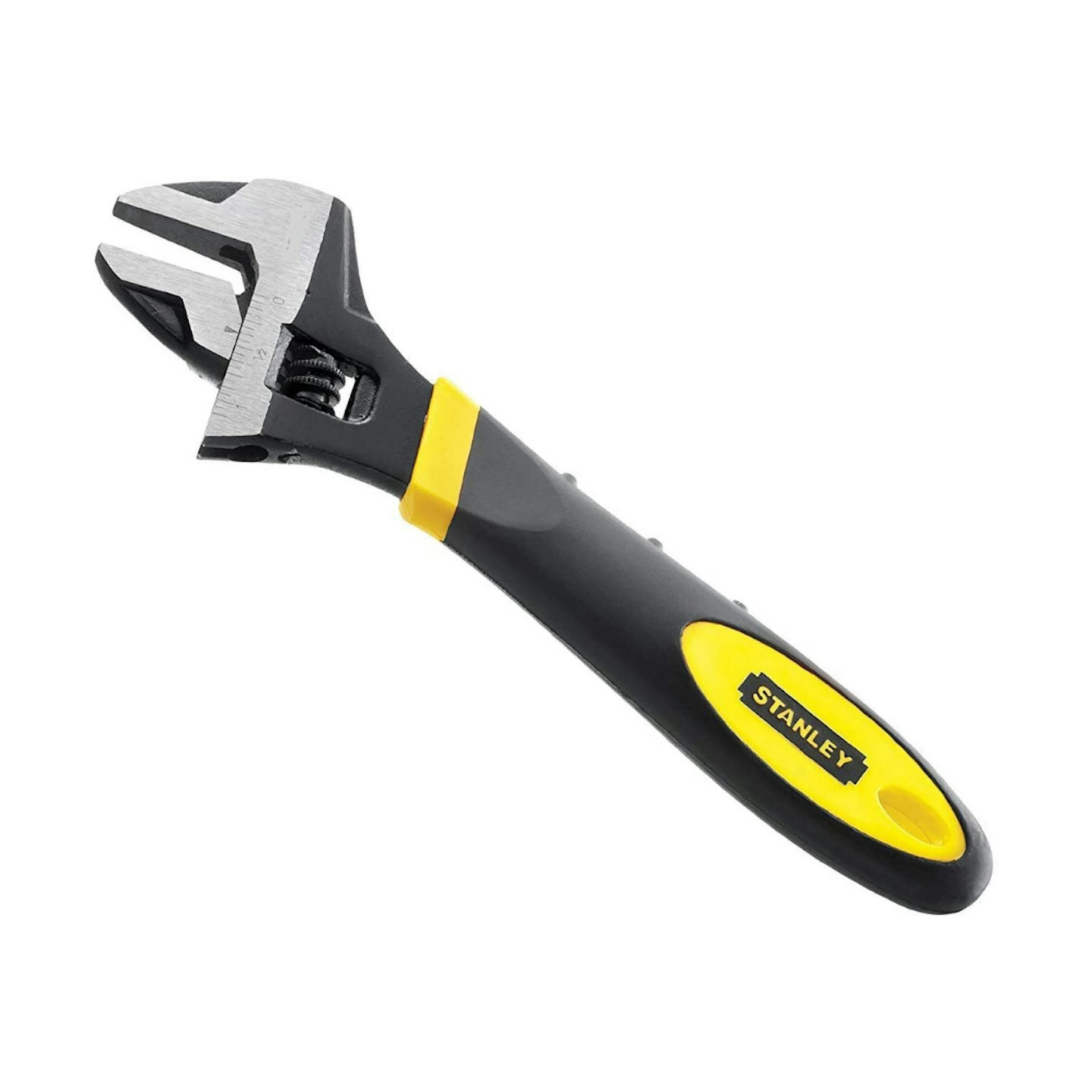 10 of 10
Stanley MaxSteel Adjustable Wrench
Even if you buy the most conclusive kit on this list you won't get very far without a wrench. In order to change a glow plug, you'll need to remove the glow plug wire and to do that you'll need to remove a nut. We like this adjustable wrench from Stanley because it is designed to fit in small spaces, has a comfortable grip and is of fantastic quality.
Pros: Top-quality, an essential tool that everyone should own
Cons: Only useful for one part of glow plug removal
What you need to know about glow plug removal tools:
How do I change glow plugs?
One: Disconnect your battery and locate your glow plugs. Remove the glow plug wires from the glow plug. This will be done by removing a small nut that sits above the glow plug. Do this for each glow plug.
Two: Remove the glow plug using your chosen tool (make sure you use the right size). If you find them to be overly stubborn then you may need to purchase some lubricant or a kit designed to remove damaged glow plugs.
Three: Once all of your glow plugs are out you'll be wanting to clean away the deposits. Using a glow plug reamer or aperture cleaner, clean the glow plug hole but be careful not to damage the threading. Also clean the electrical contact point, removing any dirt that has built up.
Four: Using the socket set, install the new glow plugs being careful not to over-tighten them.
Five: Reconnect the glow plug wires and the nut using a wrench. Finally, you can reconnect your battery and you're ready to go.
Related: Best car scratch repair kits | CAR picks the best car polishing kits
What if my glow plugs are stuck or stubborn?
There are two main reasons why glow plugs can be a pain to remove; age and damage.
If you know the glow plugs haven't been changed in a long time or the car has been idle for an extended period then in most instances, it should simply be a case of spraying some lubricant on your glow plugs and then using a regular glow plug removal tool.
If they're broken on the other hand then it can be a tricky affair to remove them. It is incredibly easy for a glow plug to become damaged when being installed. Over-torquing them can strip the threads effectively locking the glow plug in place and in extreme cases, it can even damage your engine block (a very costly affair). Thankfully, there are glow plug removal kits that will help get these glow plugs out without causing more damage.
What are glow plugs?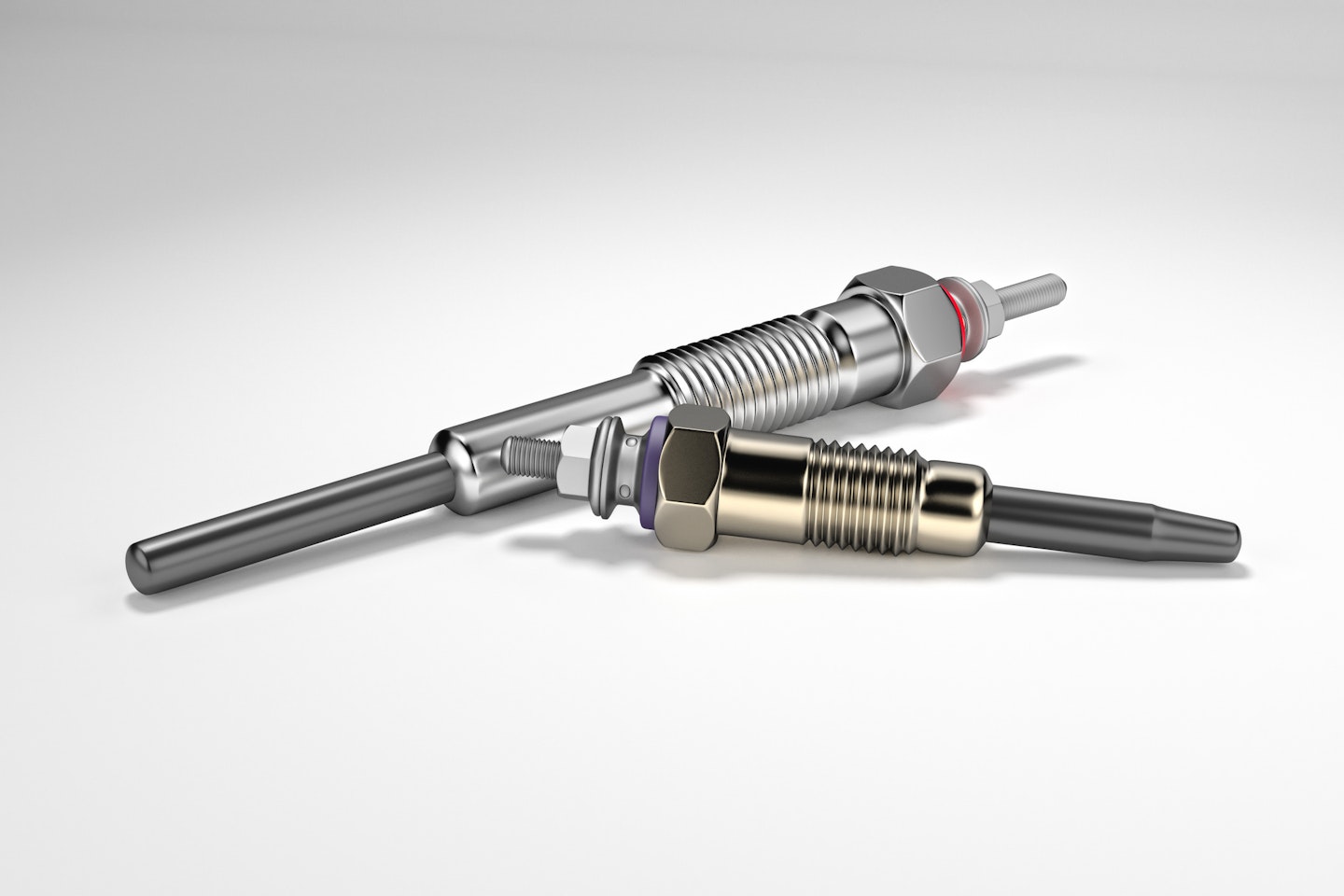 Glow plugs provide heat to diesel and air in the cylinder to create the most efficient combustion. For every cylinder your car's engine has, it will have one glow plug and they can be located above the cylinders. They should be fairly easy to find but if in doubt, look in your car's handbook for their exact location.
Related: The best portable battery chargers you should keep in your car at all times
Glow plug sizes:
The standard sizes for car glow plugs are; 8mm, 9mm, 10mm, 11mm and 12mm. Check your car's handbook to find the size your car uses and then find a glow plug removal tool that fits your glow plug.
For verdicts, scoops, news and analysis from the team, delivered direct to your inbox, subscribe to the CAR newsletter.
You can enjoy CAR in its traditional print format, or one of the swelling number of digital editions, optimised for Apple iPhones, Android devices, iPads, tablets and desktop computers.