Avoid flat batteries with the most powerful of battery chargers, the jump starter. Top-quality jump starters and portable power packs are shrinking in size and increasing in versatility. This is perfect for keeping you on the move.
But before we dive into that, familiarise yourself with the purpose of jump starters and power packs and think about what your needs are with help from our guide below.
A reliable portable jump starter should mean you're never left stranded. Obviously, if your battery is going flat regularly, then it's probably time for a replacement battery, but a jump starter is a great thing to keep in your car for when your battery needs a little persuasion. Although, getting a good trickle charger might be a great way to keep your car's battery in check while you're not using it.
The best Black Friday jump starter deals 2023:
We interrupt your scrolling to inform you that the Black Friday sale season is officially among us. This means there are cracking deals to be had on your favourite jump starters, saving you loads of cash.
Shop for deals across: | Amazon | Argos | Euro Car Parts | FXX |
Save £80: CTEK CS FREE Portable Battery Charger - £250.13 was £319.99
Save 20%: GOOLOO GT4000S Jump Starter - £135.99 was £169.99
Save 33%: GOOLOO GP3000 Jump Starter - £59.99 was £89.99
We've recommended our favourite jump starters and portable power packs to you. They all differ slightly in order to cater for people's various requirements. This means there will certainly be one here for you. And if not, maybe a smart battery charger might be your thing.
The best jump starters at a glance:
Editor's pick: NOCO Boost X GBX45 - Buy from Amazon.
Best versatile jump starter: Draper 90643 - Buy from Amazon.
Best for smaller engines: AA Jump Starter Pack - Buy from Amazon.
The best jump starters
Editor's pick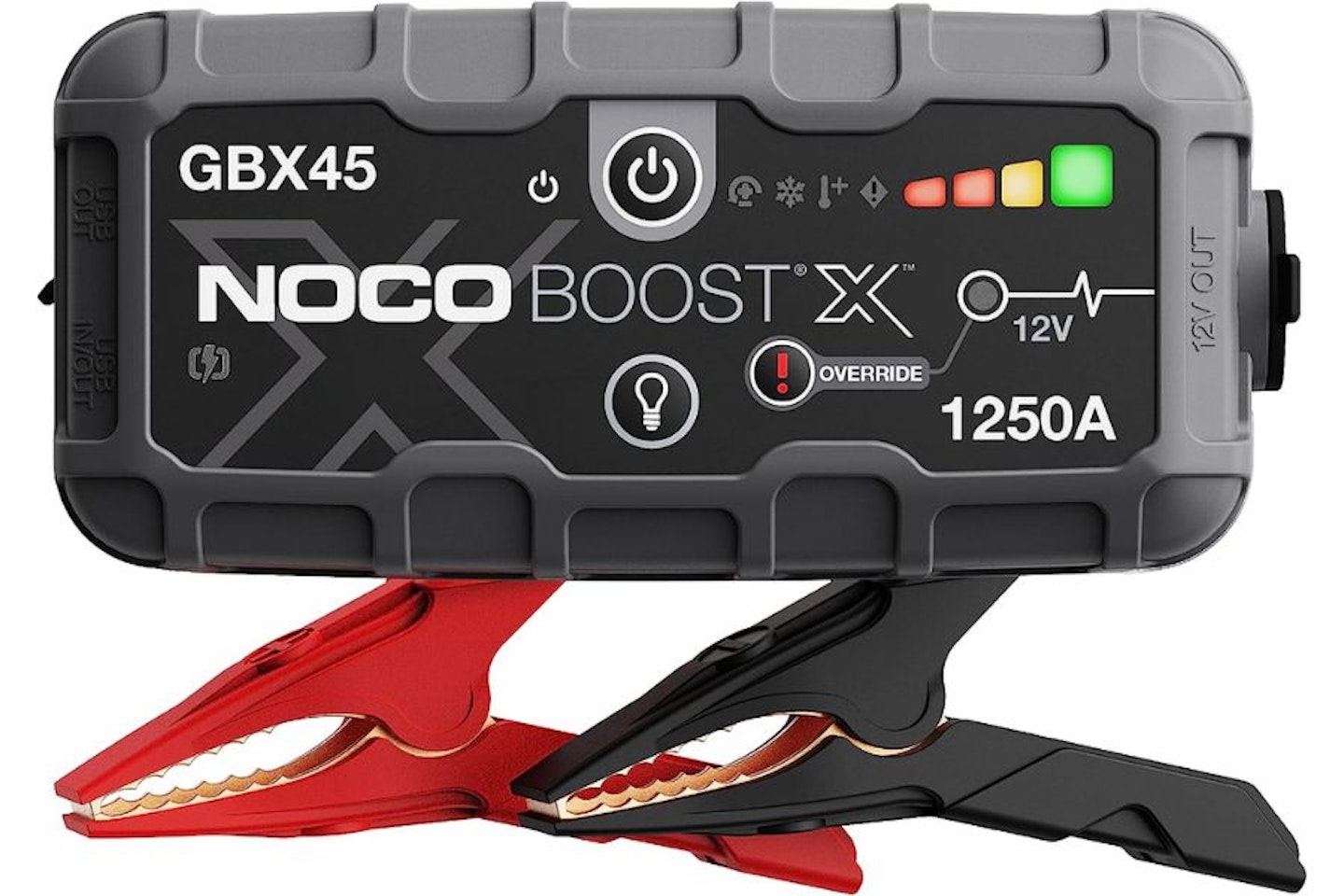 Via NOCO
Description
To refer to that overused cliche, at the cutting edge, American brand NOCO is, in fact, the one
Pros
Very robust
Flawless performance
Cons
Overkill if you only own a supermini
On sale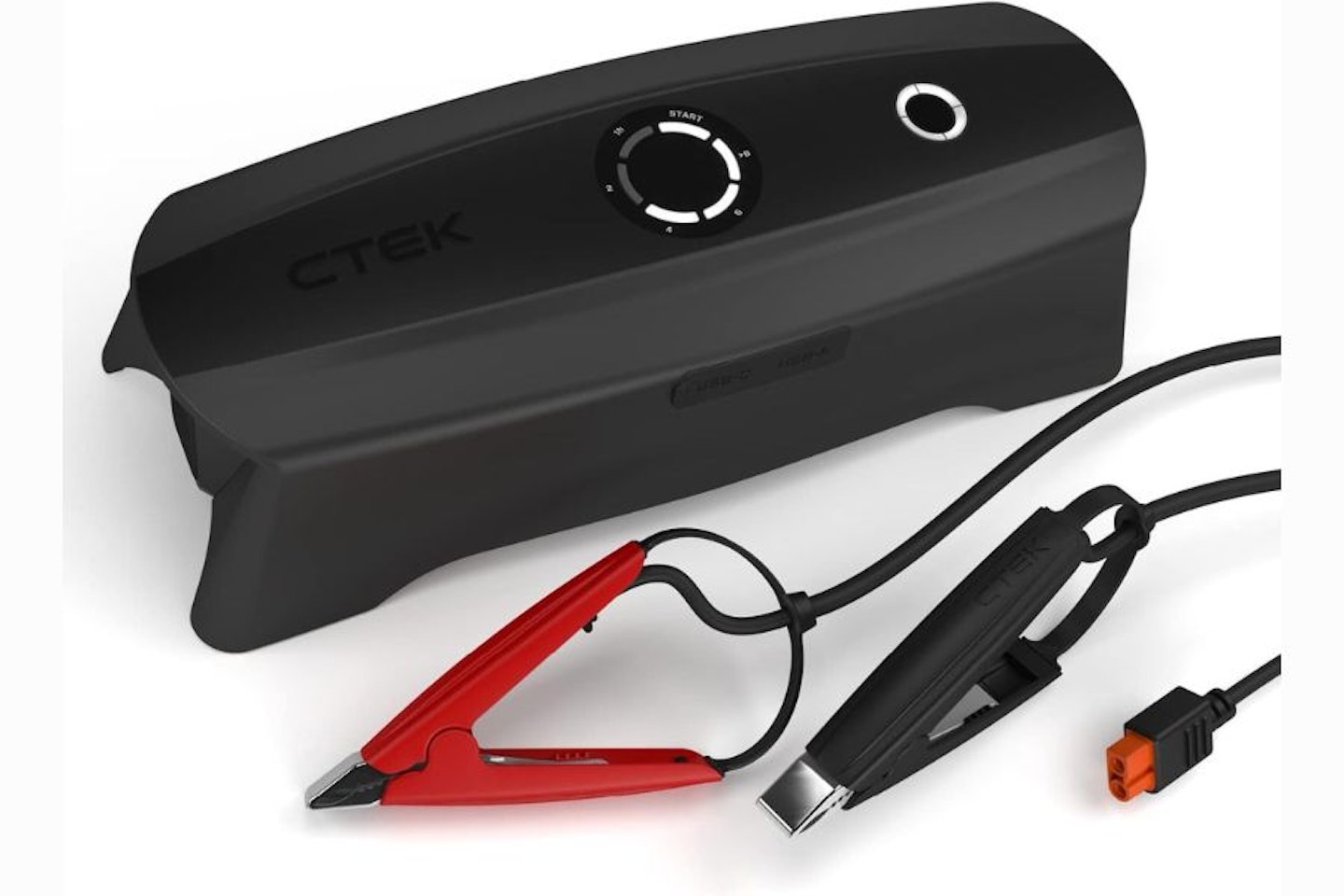 Via CTEK
Description
This unit from Swedish firm CTEK is a little different to the other products recommended here
Pros
Clever dual-purpose
Adaptive Boost works very well
Tremendous build quality
Cons
Bigger and heavier than the NOCO and Ring units
Best versatile jump starter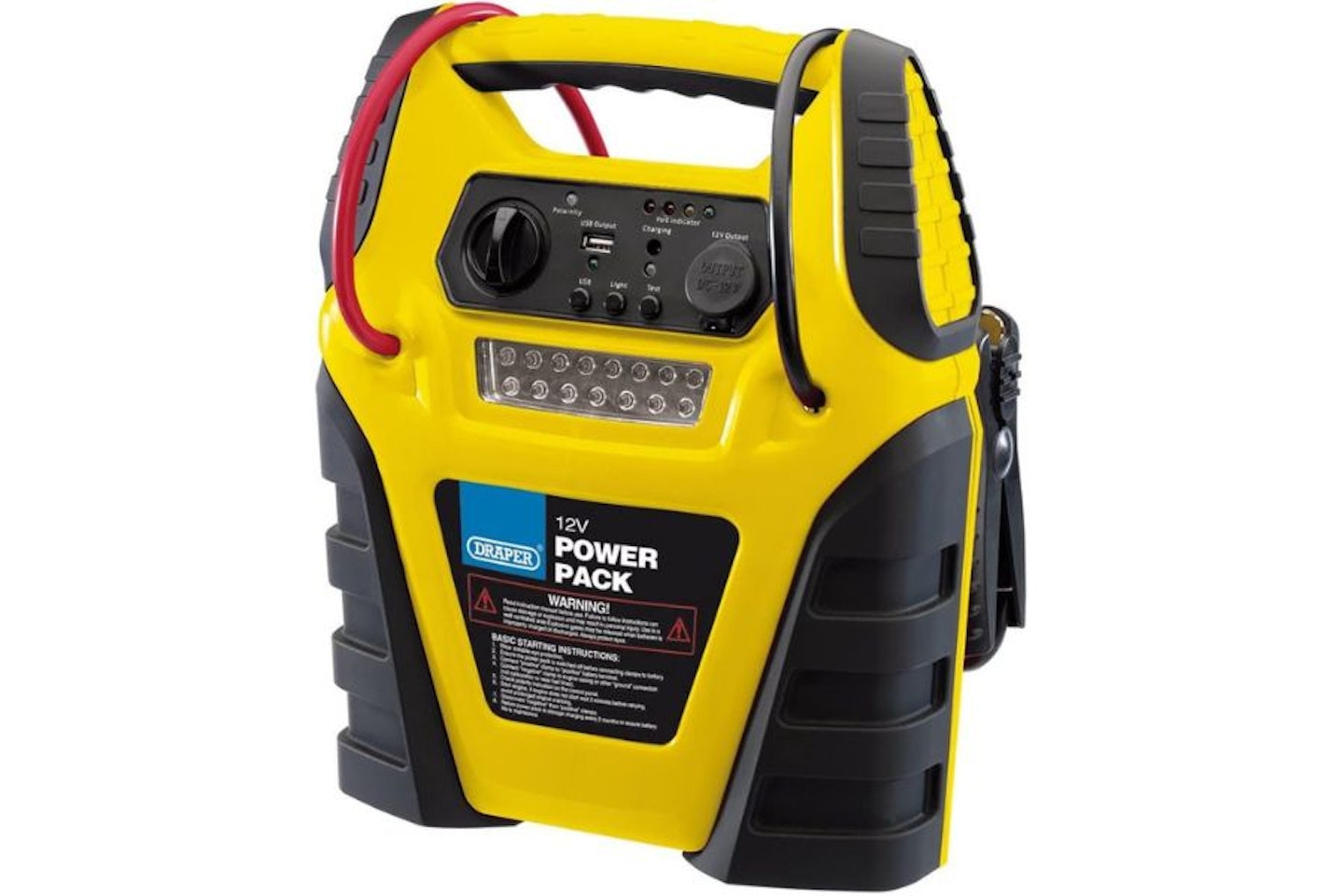 Via Draper Tools
Description
This unit is hefty compared to the others above. Very hefty. But the trade-off is that the Draper
Pros
True all-in-one
All features work well – not compromised
Best for large vehicles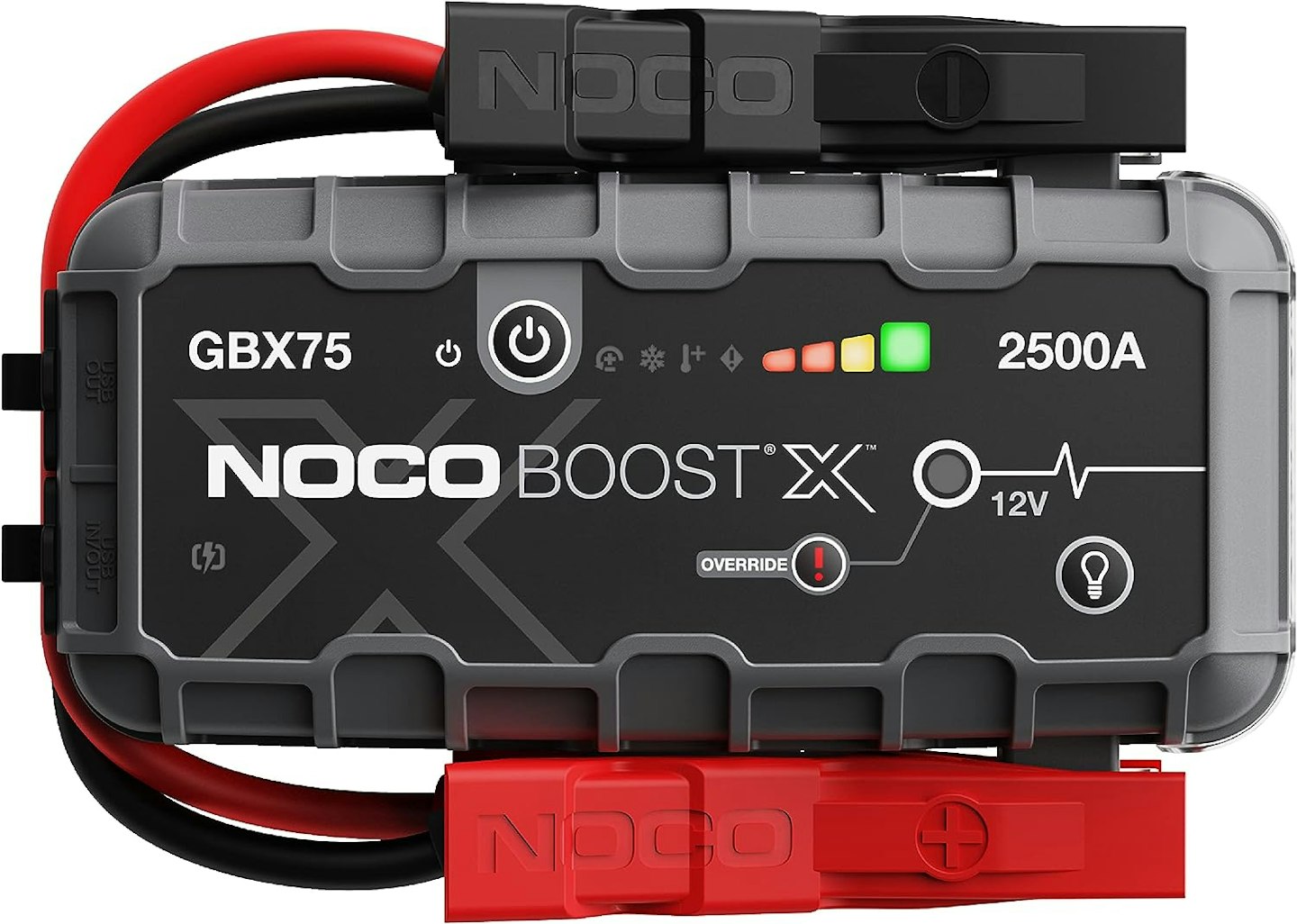 Via NOCO
Description
Take the GBX45 above, pump it up a bit, and you have the GBX75. Double the amps to 2500; engine
Pros
Very powerful
Very robust
Great design
Best jump starter for smaller engines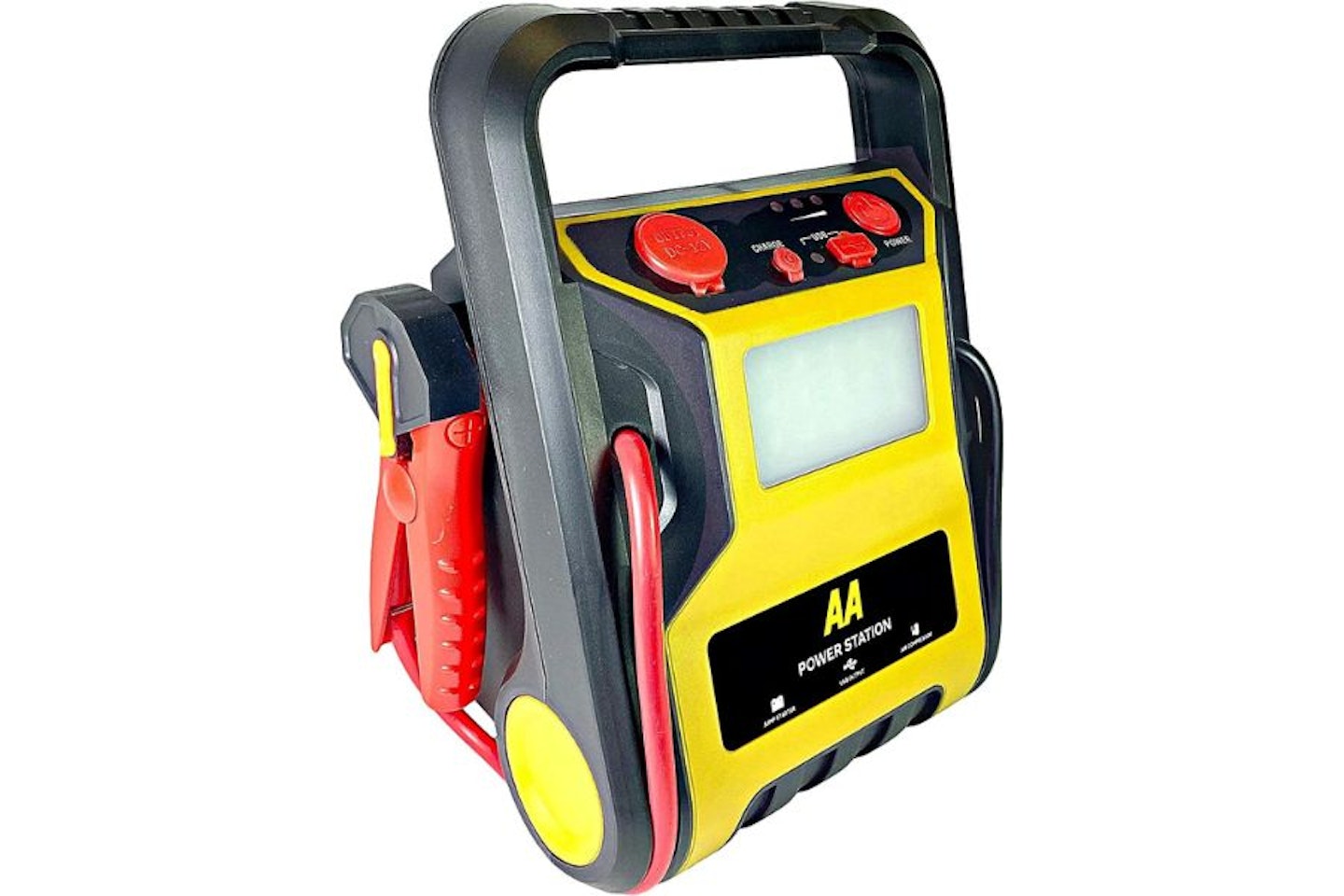 Via AA
Description
Compatible for petrol engines up to 2.5 litres and diesel engines up to 1.6 litres, this portable
Pros
Good value
Very effective piece of kit
Cons
Only applies to a limited range of engines
What to consider with jump starters
Your biggest concern when looking for a portable battery charger is power. Particularly whether it's powerful enough to deal with your engine, a bigger engine will require more power to run. Thankfully our choices cover every new petrol or diesel car on sale today. So, you should be fine unless you run a Dodge Viper. If you don't run a Viper and are perhaps more environmentally conscious, then a solar battery charger might be your answer.
You should also note that some of these battery boosters don't pair well with Start-Stop systems, so check before buying, and perhaps consider one of the best batteries for stop/start systems. Another thing you should consider is the size of your car. While these are portable units, some are bigger than others and may eat valuable storage space if you run a car with a smaller boot. One of the best features that most of these chargers offer is that they'll also act as power banks for other electronics. These will usually have USB slots that'll allow you to charge up your mobile phone if you're broken down. Some offer built-in air compressors, but these tend to be more expensive and take up more room than other options.
How to use a jump starter power pack:
Before you hook up a jump starter, you should ensure the power pack is charged enough to jump-start a vehicle. And remember, the bigger the engine, the more power is needed to start it. Connect the jump starter to the battery terminals, making sure both the vehicle and the jump starter are off beforehand. Then switch the jump starter on and, subsequently, start the vehicle, following the specific instructions of the jump starter. Turn off the jump starter, disconnect it, and you're good to go. Some systems are built to be a two-in-one like the CTEK CS FREE - which we've tested out for ourselves.
Ryan Gilmore is the Deputy Autos and Tools Editor for CAR, specialising in car cleaning and hand tools. With an MA in Automotive Journalism, when he's not testing buckets he can be found looking at old Porsches.
For verdicts, scoops, news and analysis from the team, delivered direct to your inbox, subscribe to the CAR newsletter.
You can enjoy CAR in its traditional print format, or one of the swelling number of digital editions, optimised for Apple iPhones, Android devices, iPads, tablets and desktop computers.