The introduction of smart battery chargers has been a very clever way of ensuring that car batteries not only remain topped with electricity but that the internals remain healthy so the battery lasts as long as possible.
On the face of it, car batteries look to have remained largely the same for decades. A heavy box with some electrons in it. But modern car batteries are far more advanced than those fitted to your dad's Vauxhall Cavalier to keep up with the electrical requirements of modern cars.
Modern cars demand a lot more power than the cars of yesteryear thanks to safety systems, onboard computers, and all that sort of thing. Thus, batteries have needed to be able to hold more charge and charge faster, and in doing so, will not tolerate abuse and poor treatment by owners.
Smart chargers have a multi-stage cycle when charging car batteries. This begins with something called desulphation – restoring battery capacity by removing sulphate from the battery's lead plates. The smart charger will then test the battery to see if it is able to accept charge. It'll then go through a series of subsequent steps, including reconditioning the battery (if you have this mode selected), and once the battery is fully charged, it will automatically switch to a pulsing trickle charge to keep the battery level topped up but without over-charging it.
The best smart battery chargers
On sale at 42% off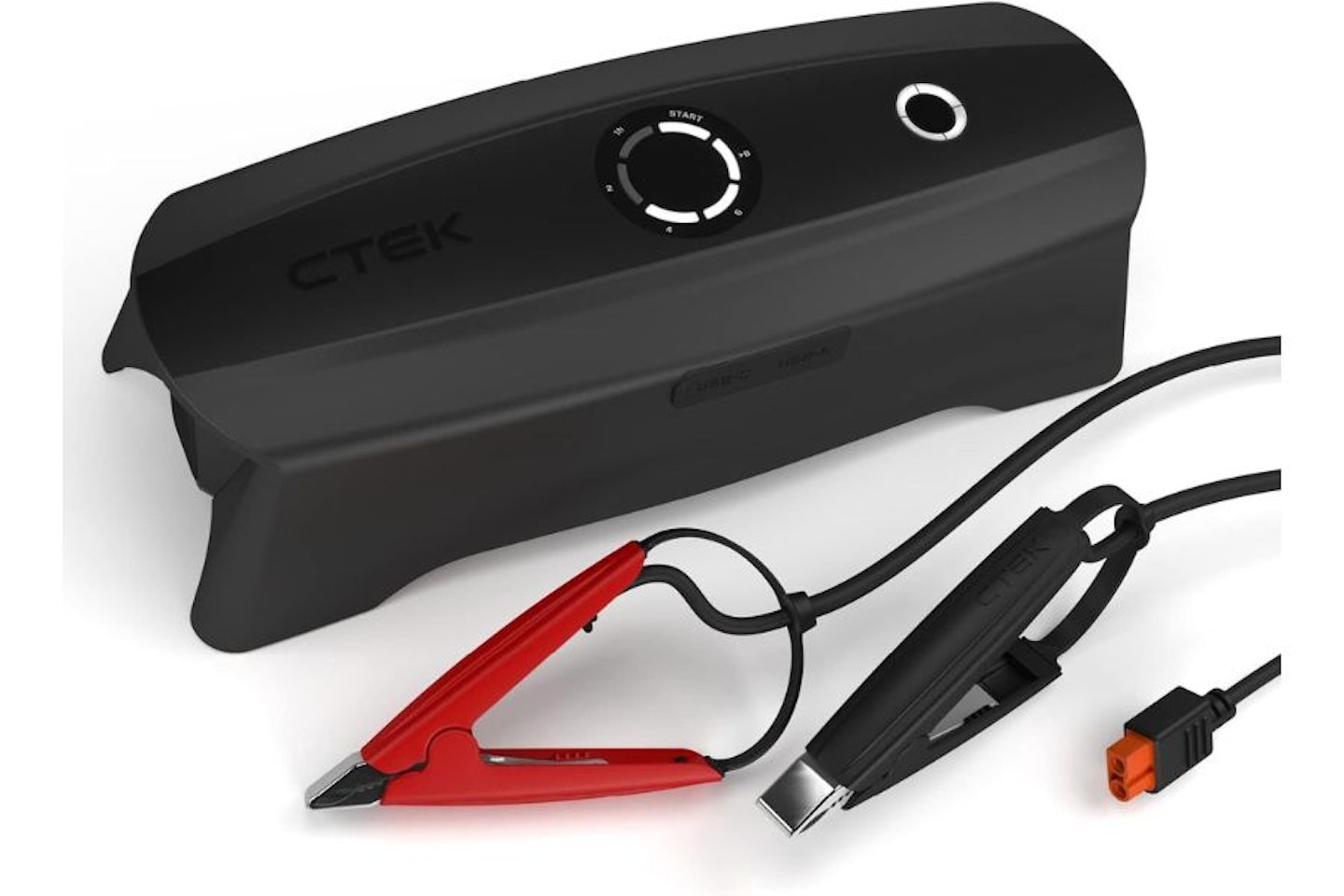 Via CTEK
Description
Capable of recharging a dead battery in as little as 15 minutes, this portable battery charger is
Pros
Doubles as trickle charger
Multiple recharging methods
Cons
Storage case isn't included
Description
Tested: The RSC806 is a compact and simple-to-use charger and maintainer that works on most
Pros
IP65 rated

Cold weather mode for winter
Cons
O-ring holes a bit large for motorcycle batteries
Description
The CTEK MXS 5.0 is simply everything you want from a battery charger. It's well-made, affordable,
Pros
IP65 rated
Deep reconditioning cycle
Automotive temperature compensation for optimising performance
Cons
Pricey compared to Ring RSC806
The easiest smart battery charger to use
Description
The CT5 Time To Go unit is quite similar to the MXS 5.0 from CTEK. The difference lies in the
Pros
Countdown displayed
Similar specs to MXS 5.0
Cons
Is that countdown work the extra cost to you?
On sale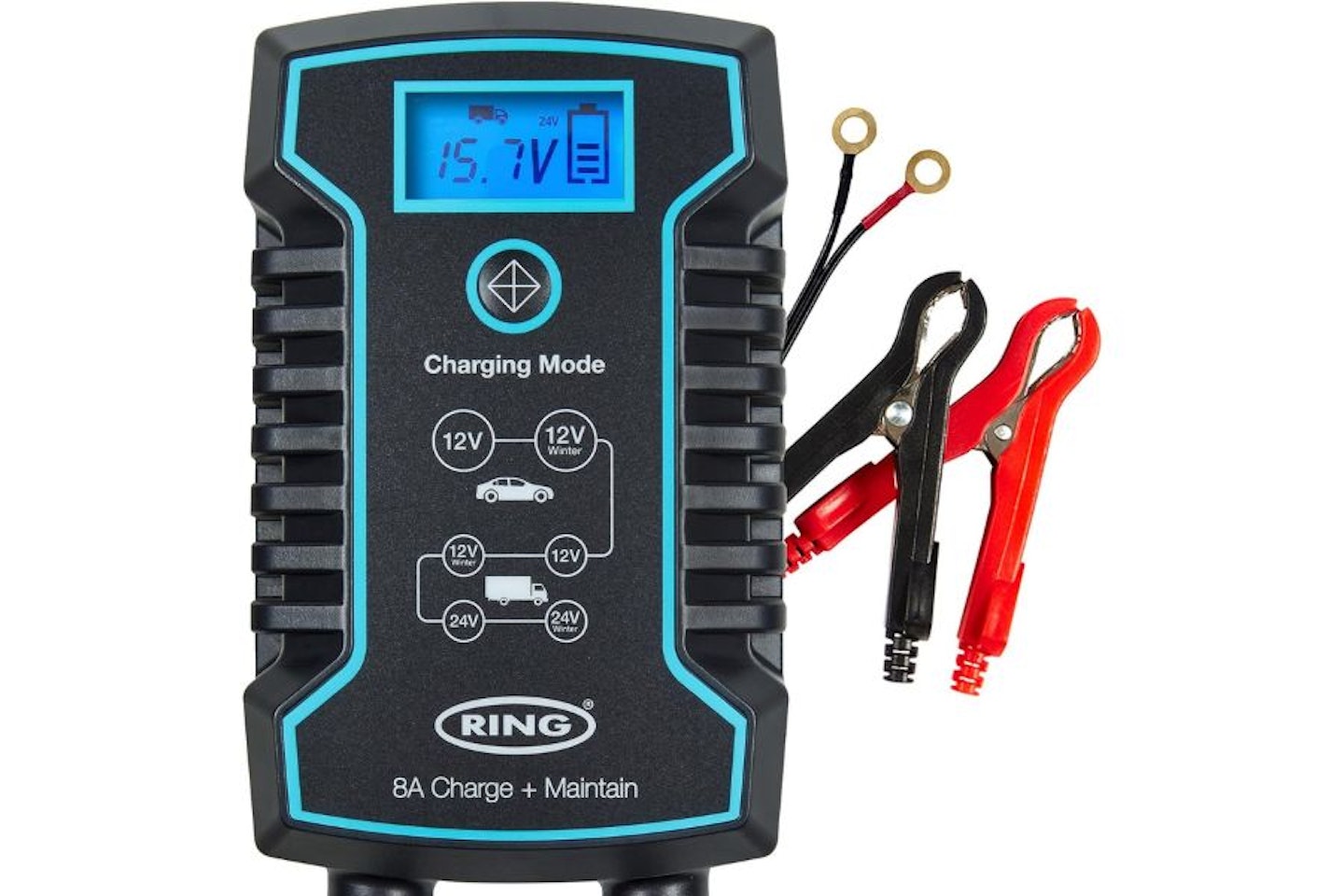 Via Ring
Description
Suitable for both 12V and 24V vehicles, the RSC808 is one of the best battery and trickle chargers
Pros
IP65 Rated
Great for cold weather
Cons
Won't be as good quality as the CTEKs
Smart battery charger tips
It is worth remembering that while the units above all do a great job of charging and reconditioning car batteries, it can take time. Charging times vary enormously depending on the battery size and the level of discharge. Therefore, asking how long a charge cycle will take is like asking how long a piece of string is.
Read the instructions about how to correctly connect the charger to the battery. Always connect with the car off.
Chargers such as these are meant for use at home. If you are out and about and end up in the fortuitous scenario of a flat car battery, don't forget portable power packs and jump starters exist to help you. They are small and very handy to keep in the glovebox. Many of them also double as a regular power bank for phones and other devices.
Aaron Hussain is a commercial content writer at Bauer Media writing for Parkers and CAR. He is obsessed with classic cars and anything with a fascinating story to tell.
For verdicts, scoops, news and analysis from the team, delivered direct to your inbox, subscribe to the CAR newsletter.
You can enjoy CAR in its traditional print format, or one of the swelling number of digital editions, optimised for Apple iPhones, Android devices, iPads, tablets and desktop computers.