Have you ever wandered around an outdoor classic car show looking at perfectly polished cars? How disappointing is it when nestled between the mirror-like chrome and immaculate wire-spoked wheels are dishevelled and grubby tyres? It's the automotive equivalent of wearing a pair of filthy boots with an immaculately cut tailored suit. And we've found the automotive equivalent of shoe polish, in the form of tyre dressing.
Tyre dressing will make tired and dirty tyres look spotless. We've found our favourite tyre dressings on the market, as well as some applicators to ensure that you get the best results each time.
The best tyre dressing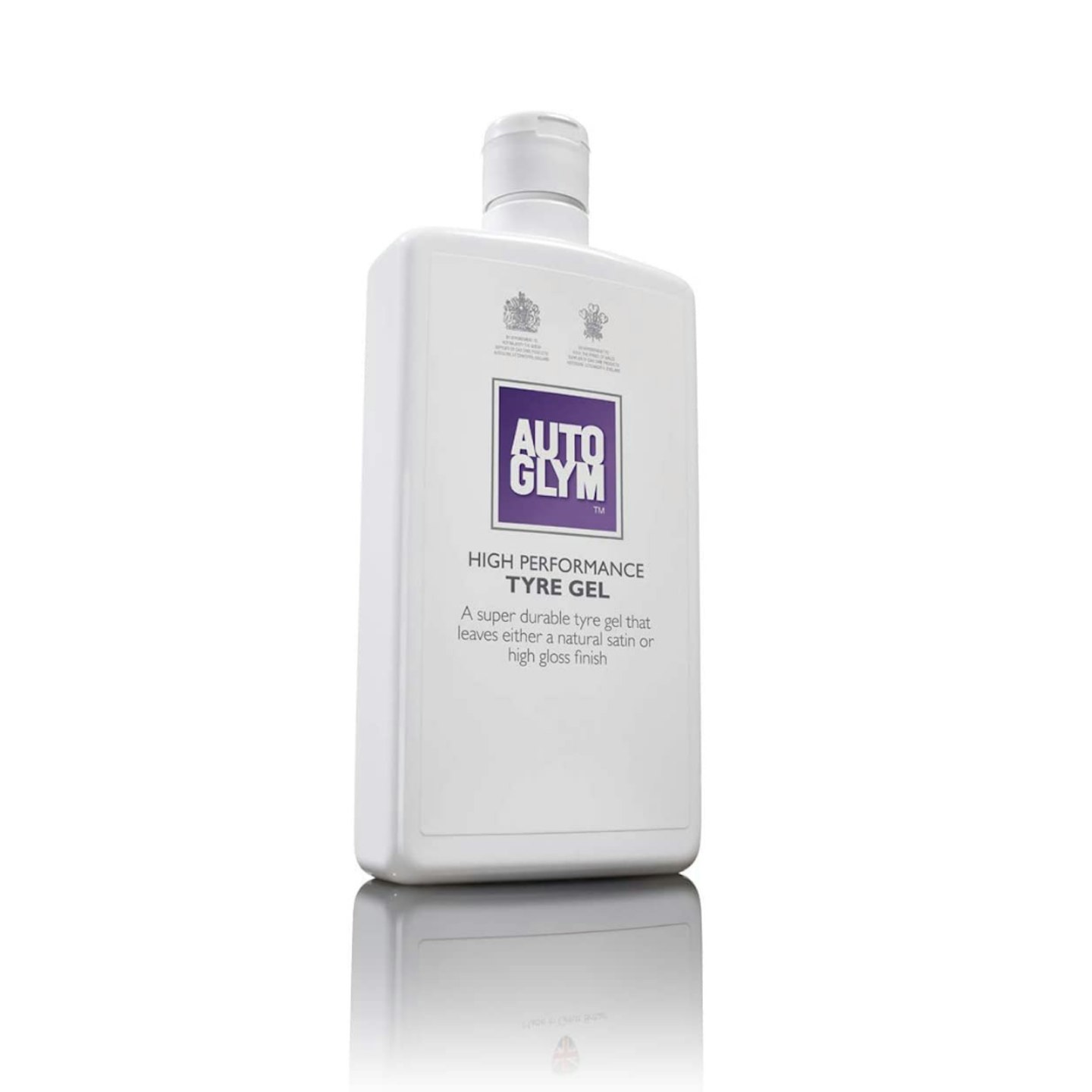 1 of 7
Autoglym High Performance Tyre Gel
This Tyre Gel from Autoglym is a brilliant option because not only is it a durable choice, but it allows you to select either a high gloss or satin 'new tyre' finish. It's also very easy to apply to your tyres; simply use an applicator on wet or dry rubber. **Pros:**Choose your own finishVery durable once applied **Cons:**You'll need to buy an applicator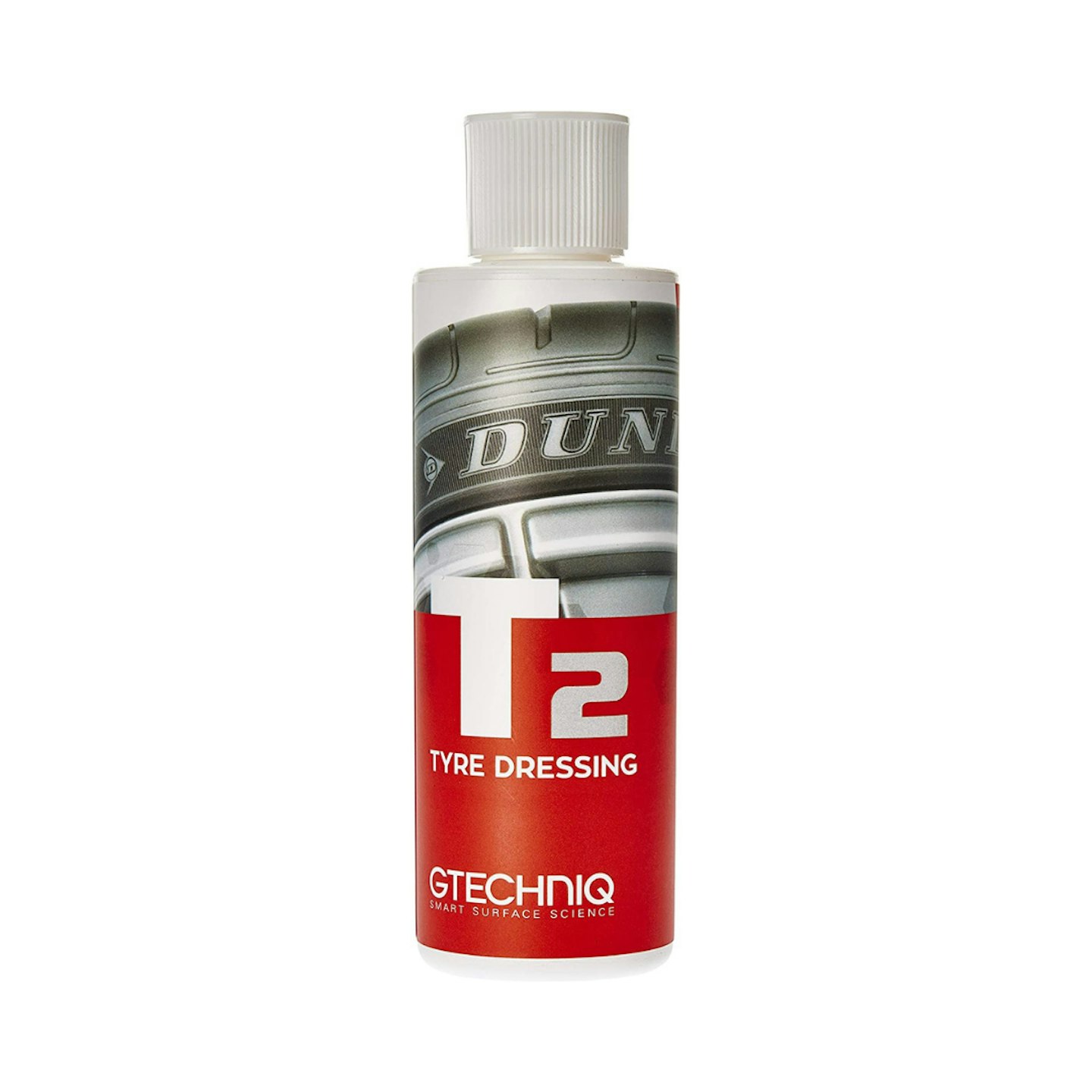 2 of 7
Gtechniq T2 Tyre Dressing
Tyre dressing can also help protect your tyres too, this dressing from T2 should prevent your tyres from cracking, drying and hardening while also making them look nice and glossy. This product is also biodegradable.Pros:Protects your tyres tooBiodegradableCons: Two coats are required for the best results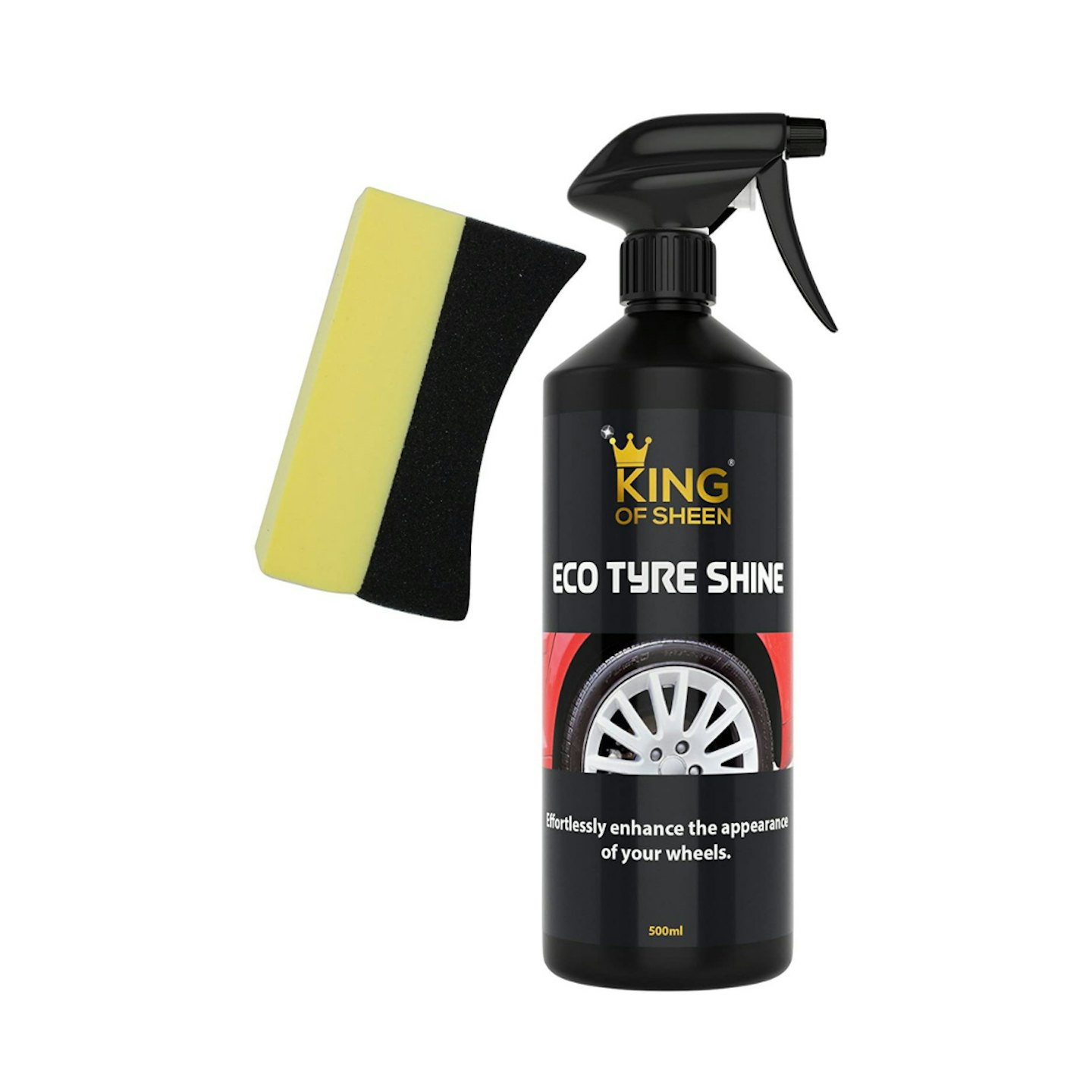 3 of 7
King of Sheen Eco Tyre Shine
This eco-friendly option is not only non-toxic for the planet but is guaranteed to not damage your tyres at all. It gives a glossy sheen to your tyres in seconds and should be a durable finish, too. The fact it comes with an applicator makes it a great choice if it's your first time dressing your tyres. Pros:Comes with an applicatorGood for the environmentCons: Cannot choose your finish
4 of 7
Autoglym Instant Tyre Dressing
Another solid choice from Autoglym, this instant spray doesn't need an applicator and is an ideal product to keep in your boot for clean tyres on the go. It won't be as durable or comprehensive as other options, but will still improve the look of your tyres. **Pros:Quality finish Quick and easy to applyCons:**Not as durable as applicator-applied tyre dressing
5 of 7
Turtle Wax Wet N Black Car Tyre Cleaning
Wet-look tyres are a popular choice and Turtle Wax Wet N Black will give you the best wet-look tyres. You simply spray the formula onto your tyres and wipe off any excess residue. It will make even tired tyres a rich black colour. **Pros:Easy to applyCons:**Only good if you want a wet look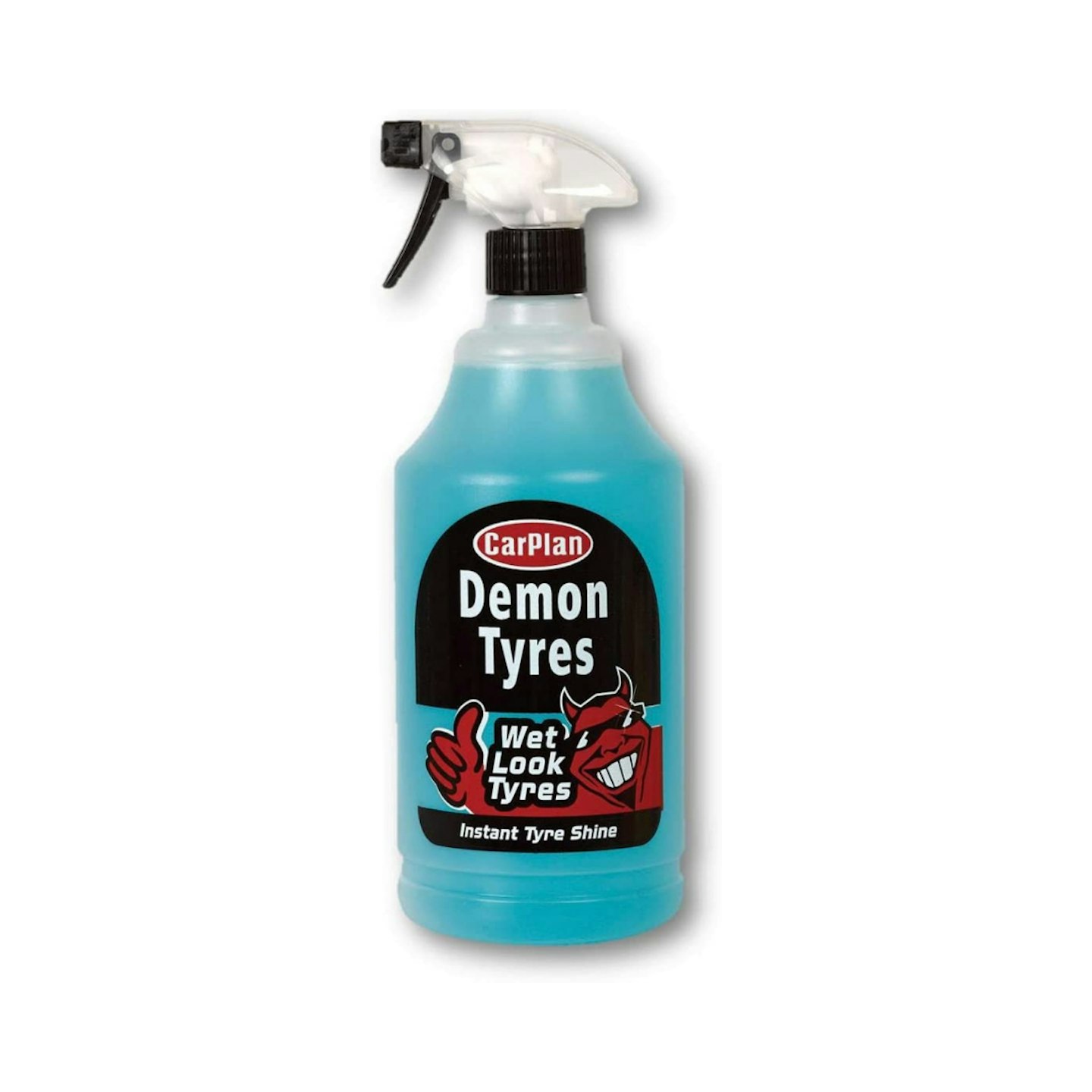 6 of 7
CarPlan Demon Tyres Instant Tyre Shine
Providing a wet look to your tyres, CarPlan Demon Tyres is a great low maintenance way to make your tyres look fantastic. The finish won't last as long, but as something you simply spray on and leave it's pretty effective.**Pros:Easy to applyCons:**The finish doesn't last long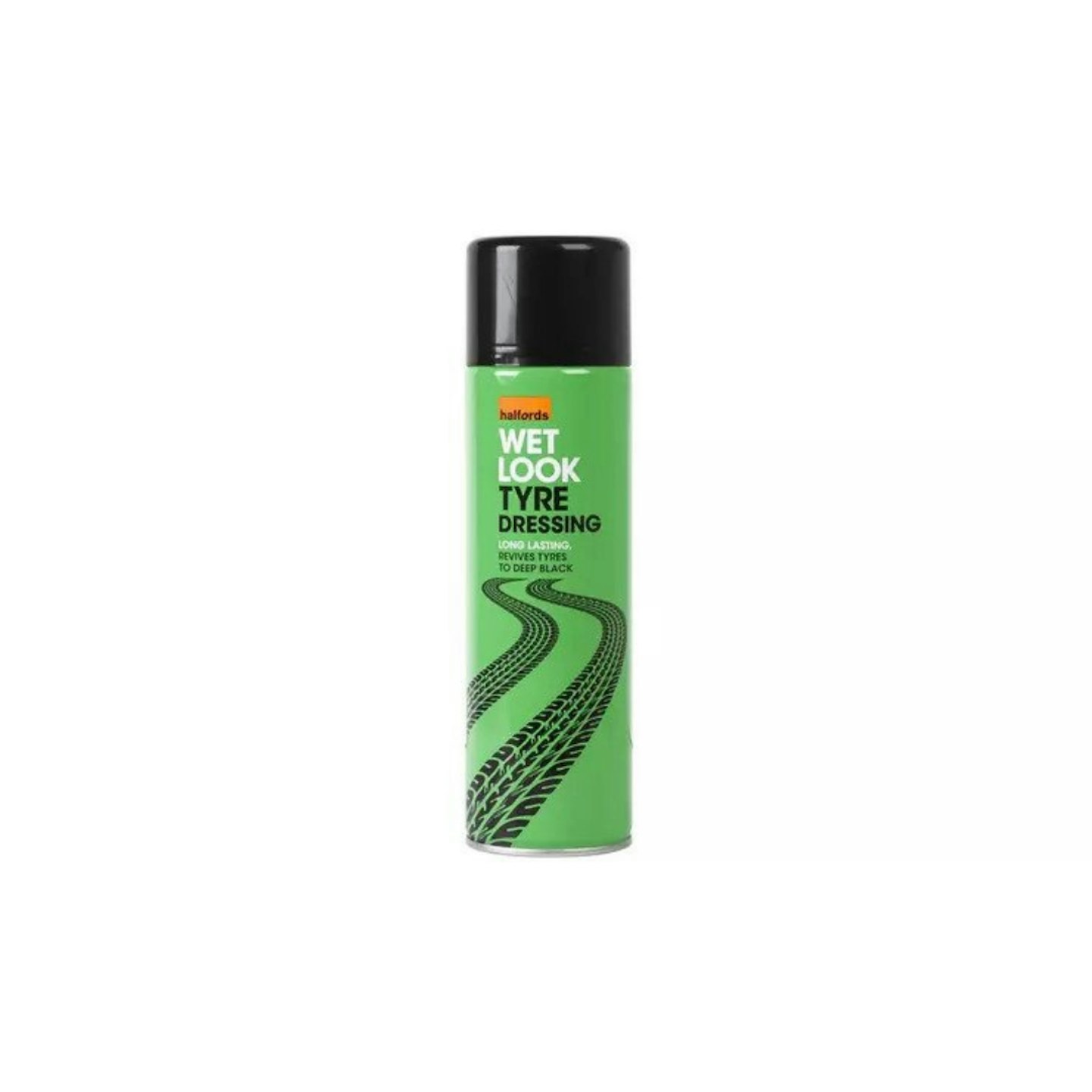 7 of 7
Halfords Wet Look Tyre Dressing
If you're on a tight budget but still want your tyres to look fresh, then this wet look dressing is a good option. Its an aerosol so you'll need to be careful about overspray.**Pros:Fast dryingCons:**The finish isn't as good as other options
The best tyre dressing applicators
Description
Coming in a fancy case to keep it clean, this applicator from Merguairs will help apply the tyre
Description
A basic option from Halfords, your hands will get dirty as you apply the tyre dressing, but this
How to apply tyre dressing:
Wash your tyres to remove dust, dirt and debris. It might be a good idea to use a pressure washer to properly clean your wheels.
You can wait for your tyres to dry if you want, but most tyre dressing can be applied to wet tyres too.
Apply tyre dressing to the tyres using an applicator. Never apply the dressing to the tyre tread or brakes.
Wait for the product to dry and wipe off any excess residue. Your tyres will now look brand new and match the rest of a meticulously detailed car.
READ NEXT:
Car carpet cleaners for carpets and fabrics: the saviour of the soiled seat