You might be wondering why car advent calendars are on our minds. Every December, at least most of us begin each morning digging our fingernails into an advent calendar. After getting in and ripping away the foil, we find chocolate which we indulge and enjoy the festive-ness of. Not to mention the 24-hour wait until the next day. Mind you, that time can always be used to browse our car gift guide.
But here's the thing. Why eat up all the chocolate and throw away the pack, when you can treat yourself to something a little more up our street? Car advent calendars are a great way to get festive while also indulging in the passion we know and love.
Car-shaped chocolates may exist, but they don't last forever like a physical item. Such as, say, one of the items from our BMW gift guide. Instead, you can gradually build a car or open a series of car-themed calendar doors to reveal charming little gifts. Or maybe even a neat set of tools, if you fancy yourself getting a bit more hands-on.
The best car advent calendars at a glance:
Editor's pick: Franzis Porsche 911 2.7 RS Advent Calendar - Buy from Amazon.
Best for young petrolheads: Disney and Pixar's Cars Minis Advent Calendar Playset - Buy from Amazon.
Best model kit calendar: Revell VW Type 2 Advent Calendar - Buy from Amazon.
With that in mind, we've drummed up a list of the best car advent calendars we could find. Because let's be honest, if you're stuck for ideas - even after reading our Porsche gift guide - these are great ideas for your loved ones.
The best car advent calendars
Best hot wheels advent calendar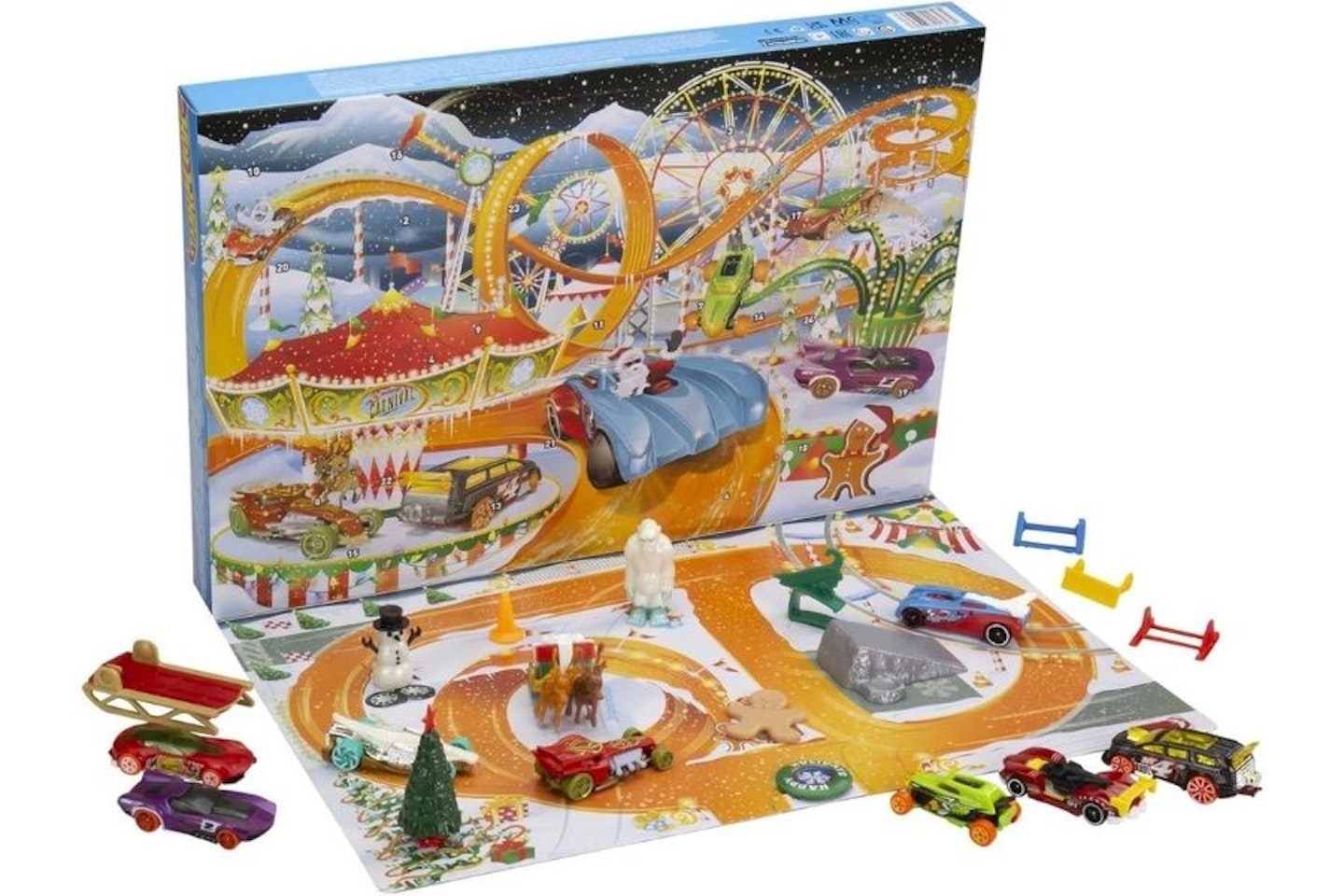 Via Hot Wheels
Description
Who doesn't like Hot Wheels? No matter your age, you can't help but adore those small 1:64 scale
Pros
Comprehensive little set
Makes for a nice display
Cons
A Hot Wheels sled - really?
Editor's pick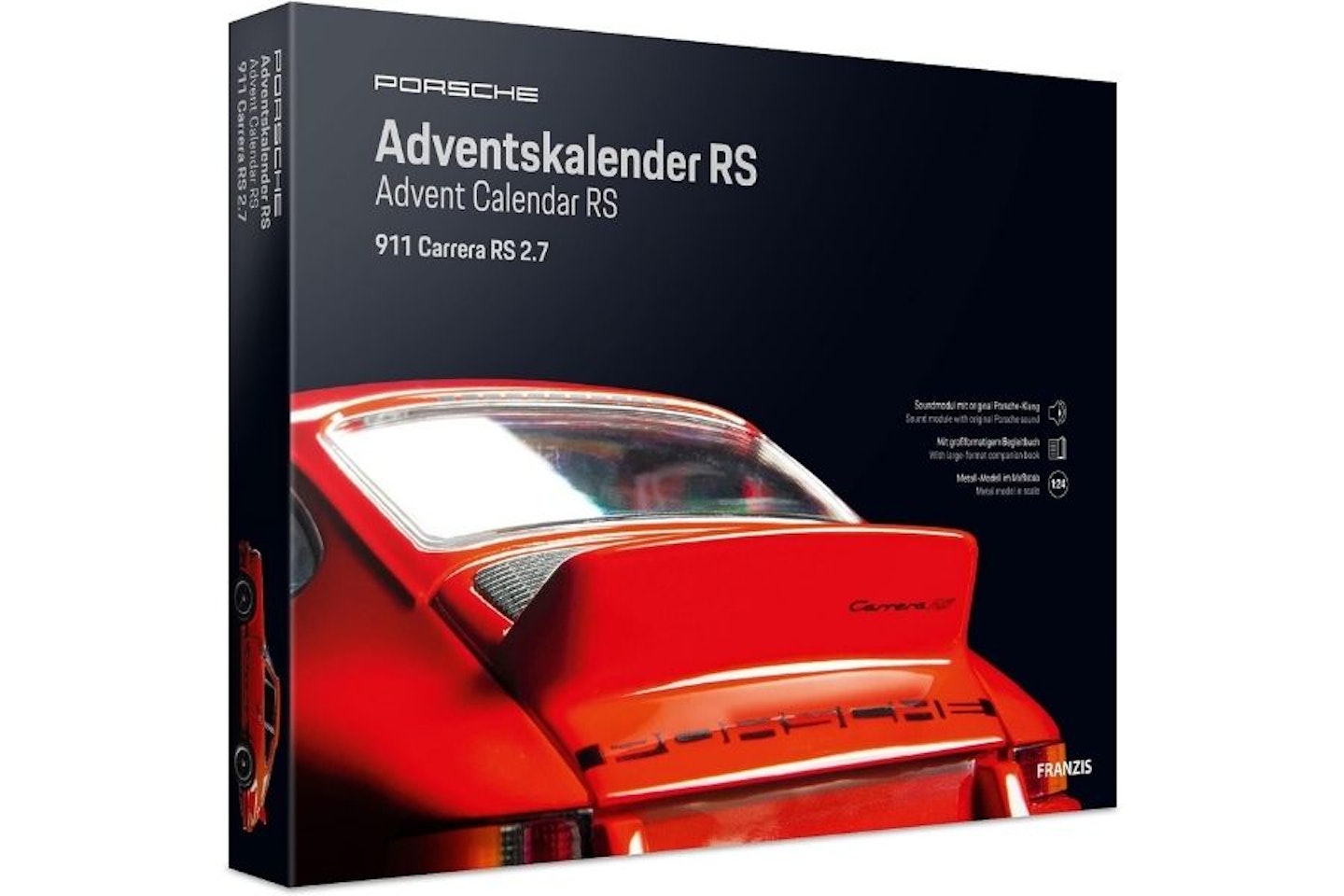 Via Franzis.
Description
While one of the genuine 1,580 911 2.7 RS' would be preferable, any car fan would be happy with a
Pros
Ideal for any Porsche fan
You learn lots of 911 history throughout the build
Cons
Franzis builds aren't as intuitive as they could be
Best large advent calendar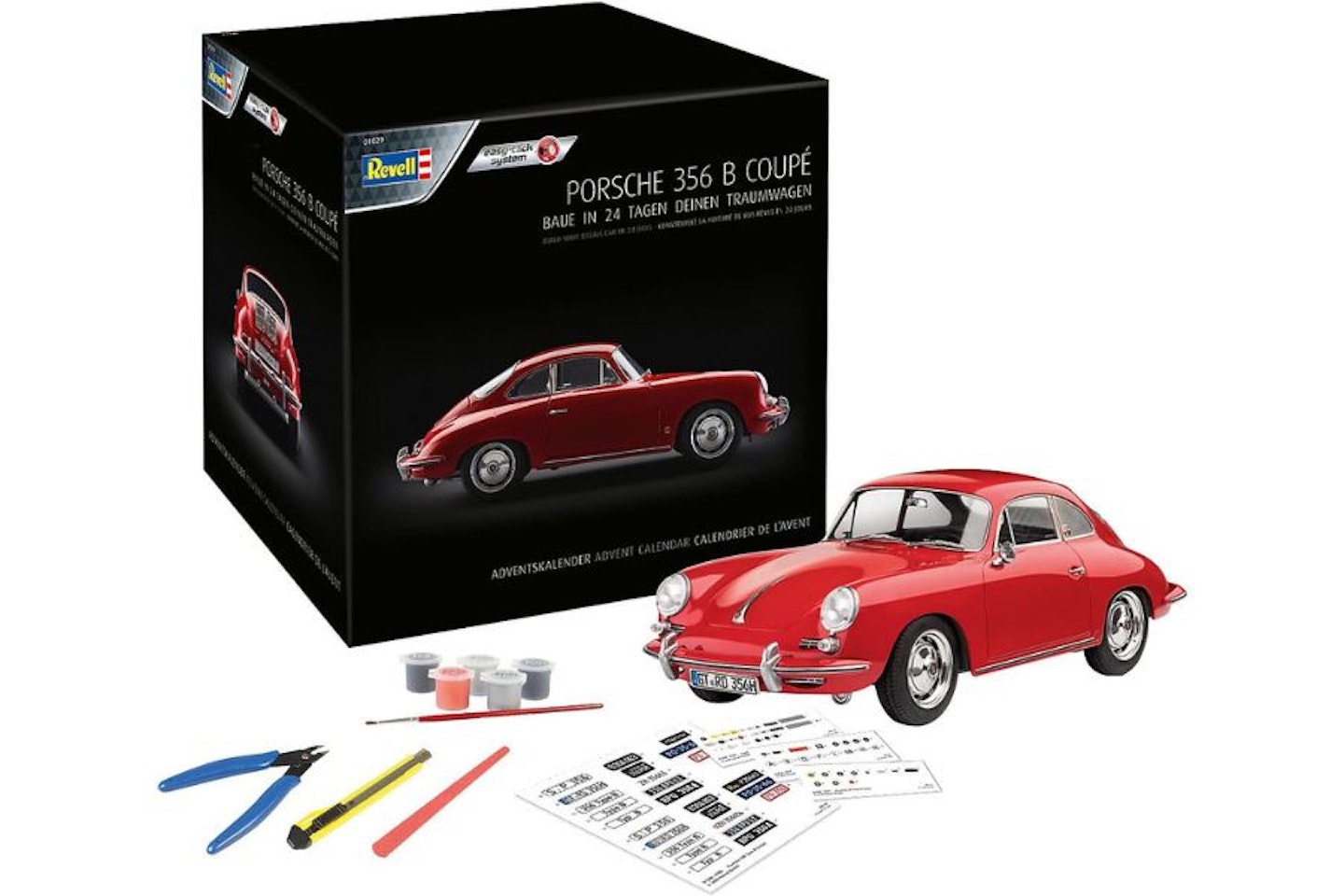 Via Revell
Description
One of the most charming sets on this list is Revell's answer to the advent calendar game. Over a
Pros
Detailed and accurate model
Engaging to build
Cons
Red is the only colour option
Best advent calendar for supercar fans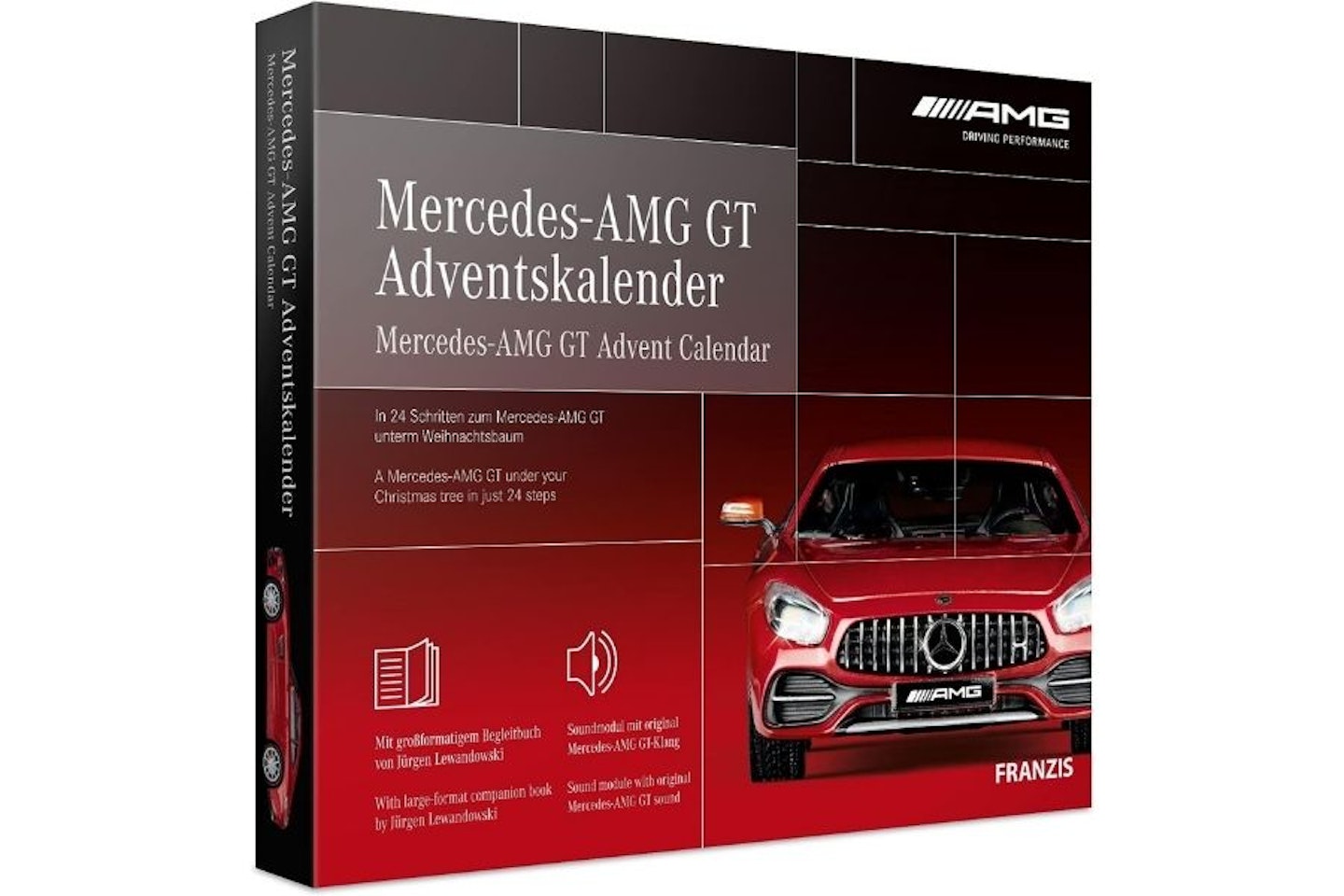 Via Franzis
Description
Introduced as the softer, less aggressive successor to the timeless SLS, the AMG GT became Merc's
Pros
Lovely gift for a Mercedes fan
A great quality model
Cons
We would've preferred an AMG GTR
Best hot hatch advent calendar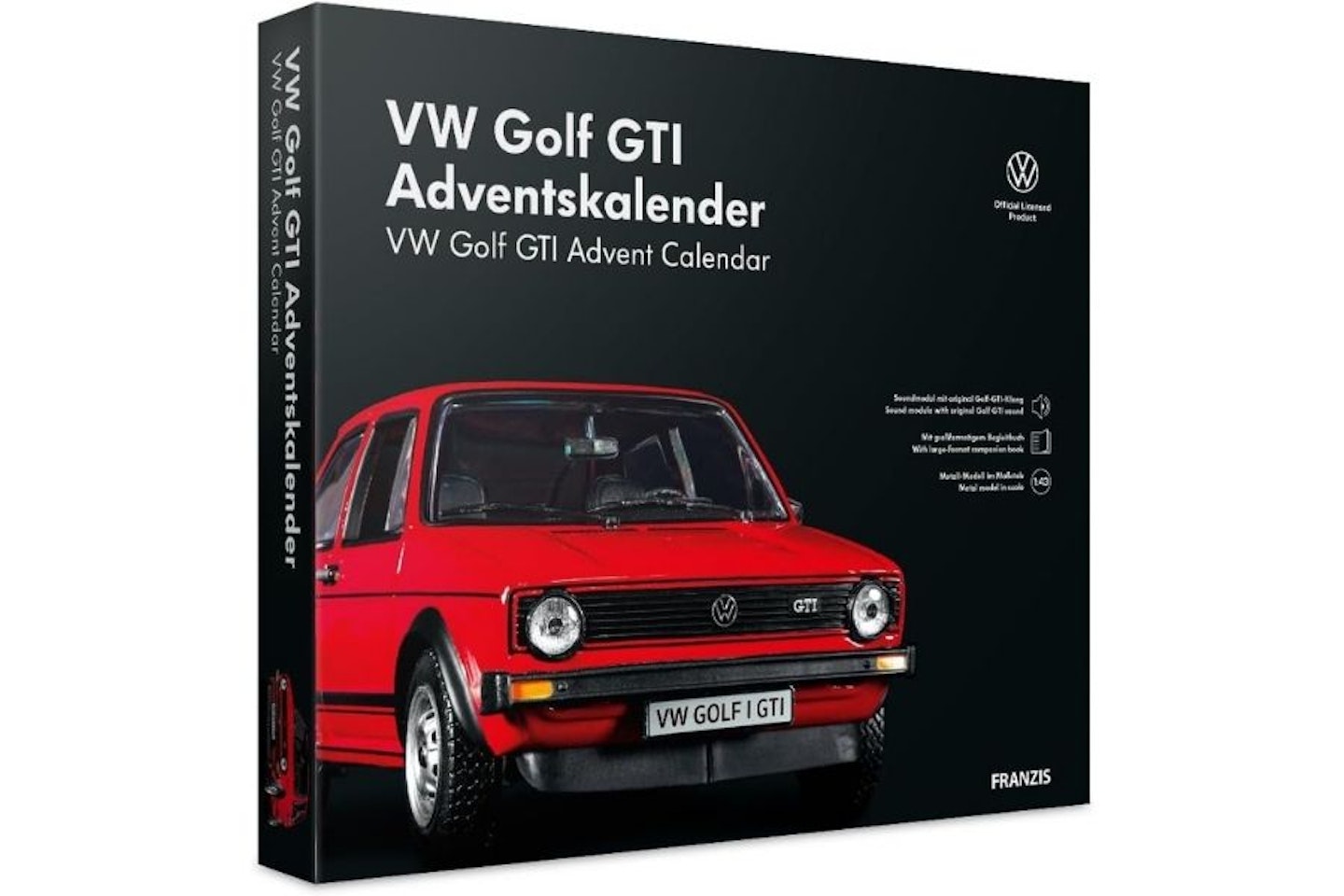 Via Franzis
Description
The original MK1 VW Golf GTI disrupted the sports car market and ran away with it. Launched in
Pros
History of the Golf GTI presented
A great quality model once finished
Cons
These things always leave you wanting more
Best for young petrolheads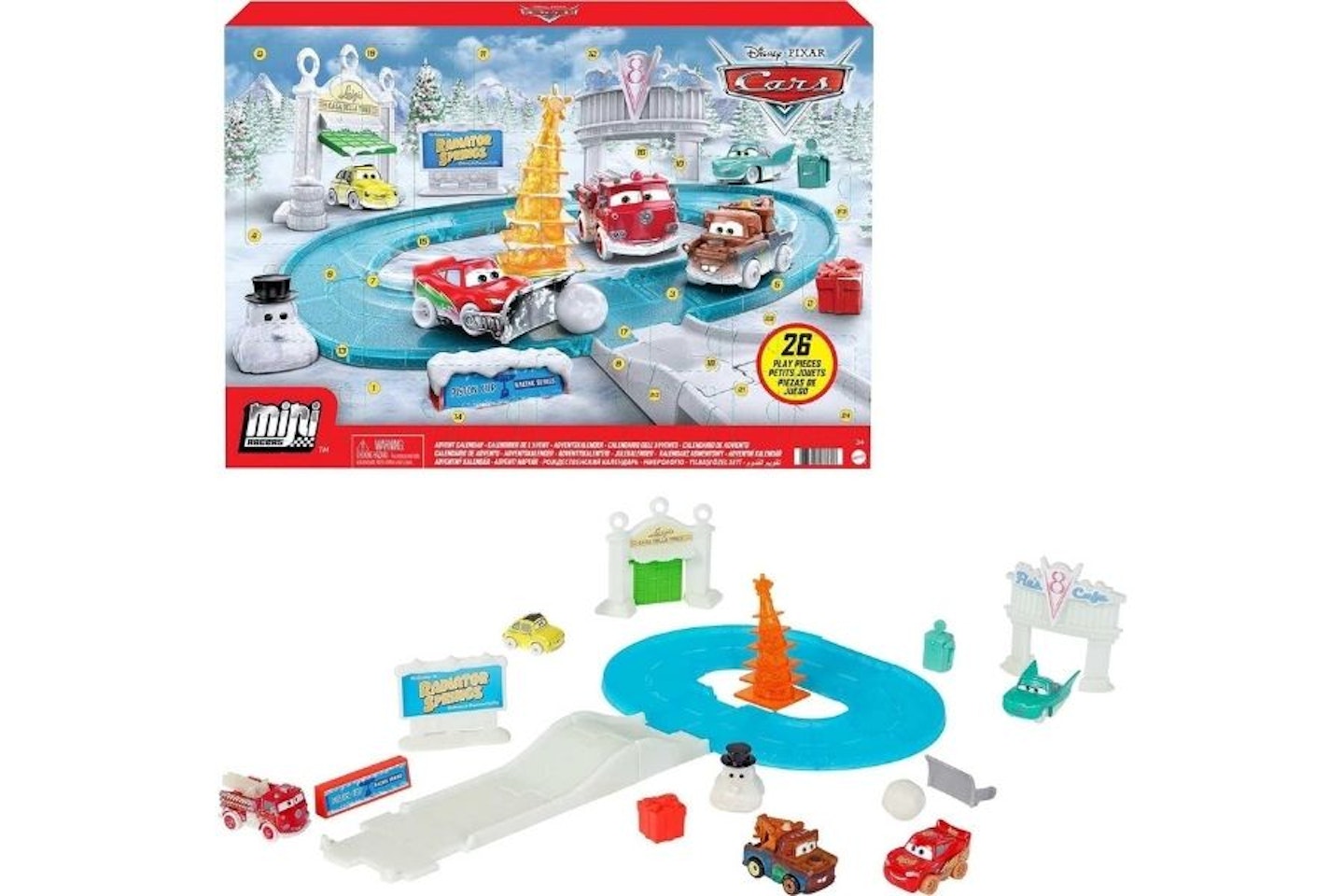 Via Disney
Description
Cars (not to be confused with CAR), is a genuine masterpiece and is probably responsible for a
Pros
Great set for younger petrolheads
Easy to follow for children
Cons
It's a slight shame little of the characters are included
On sale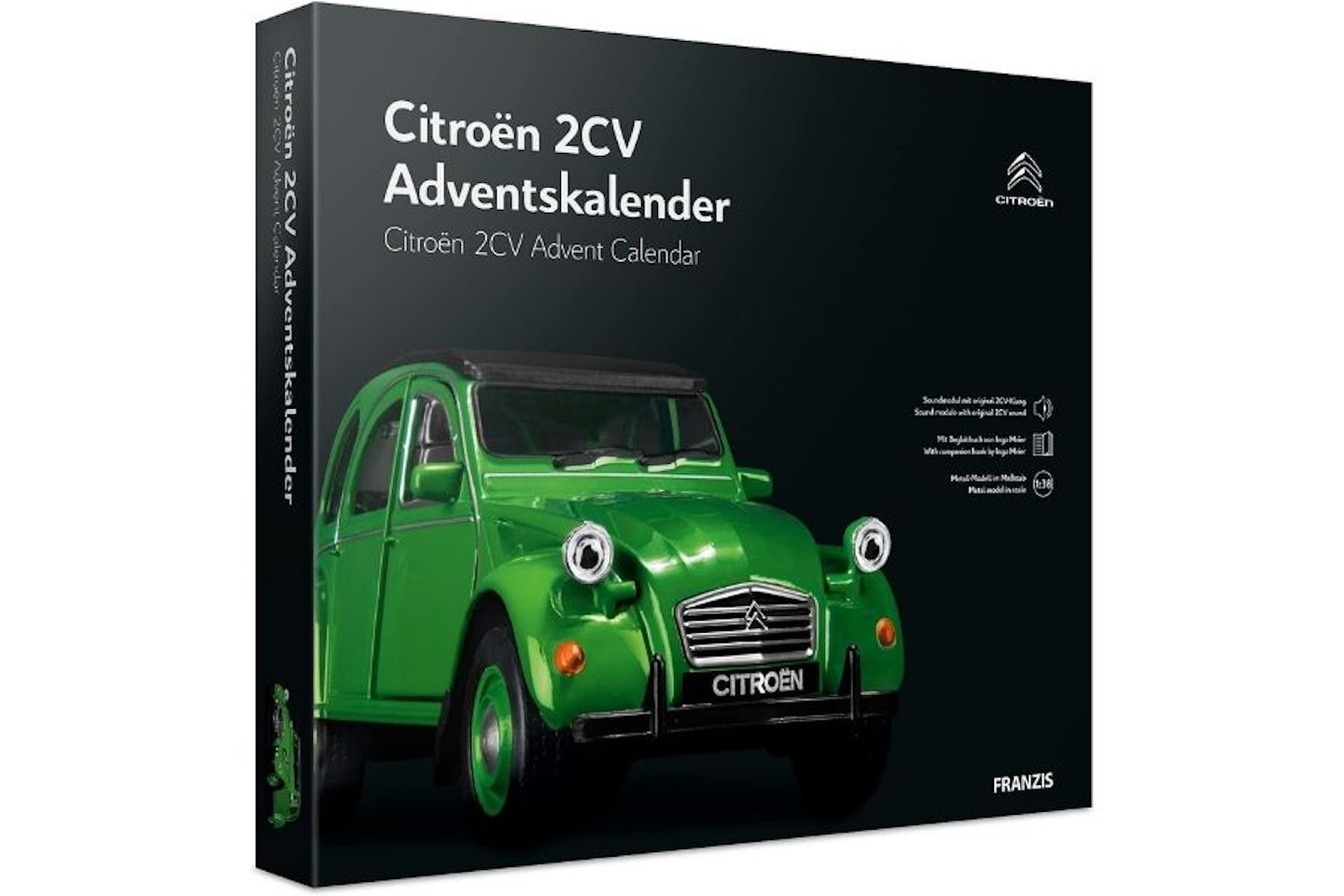 Via Franzis
Description
The legendary Citroen 2CV arrived in 1948 and changed the French automotive industry for good. It
Pros
A wonderful model
Deep delve into 2CV history
Cons
We wish an earlier car had been represented
Best Matchbox advent calendar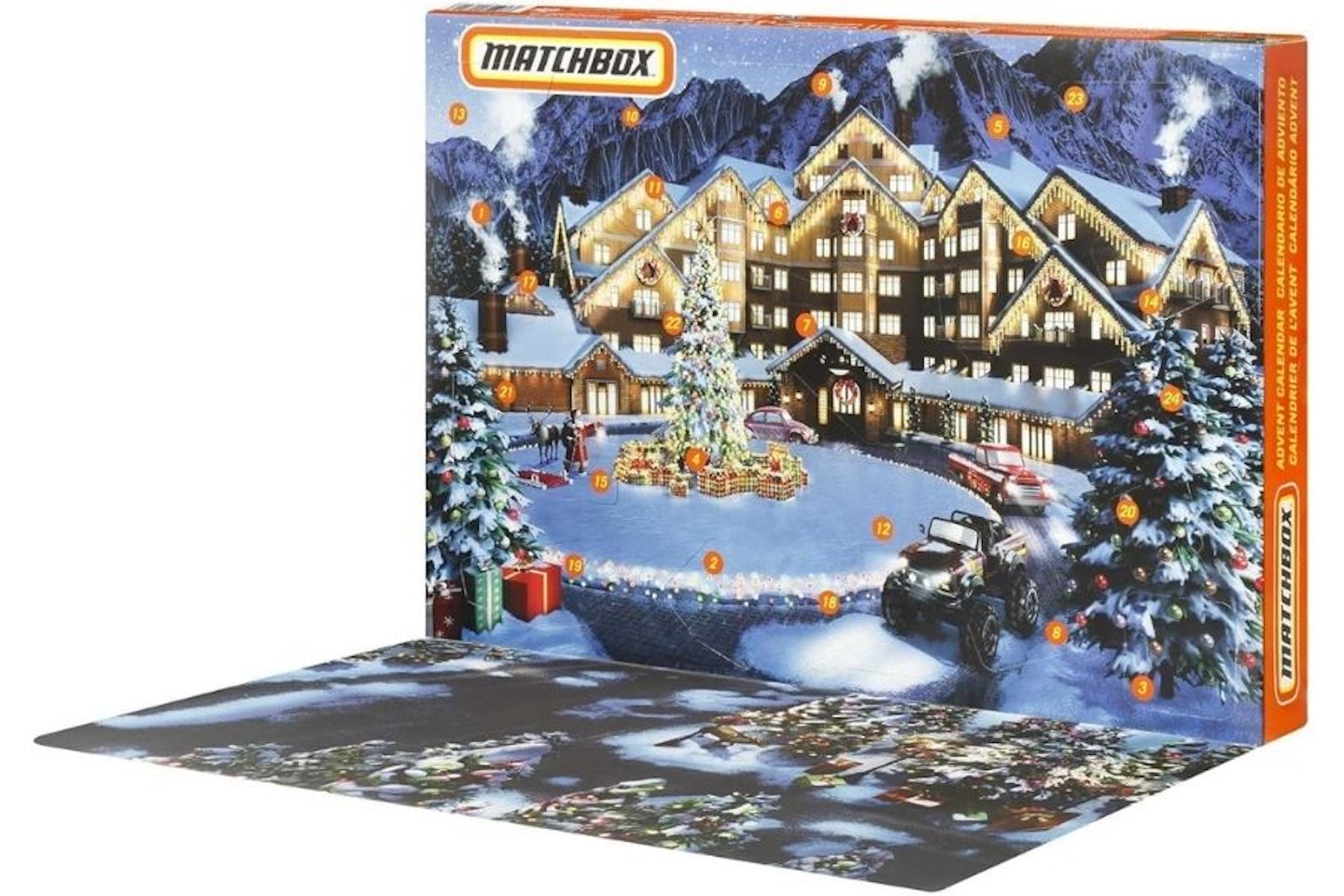 Via Matchbox
Description
There are days when you'll be opening a cone in this set, but Matchbox's advent calendar is full
Pros
Nice array of items
The ability to build a neat little diorama
Cons
There aren't many actual cars inside
Best model kit calendar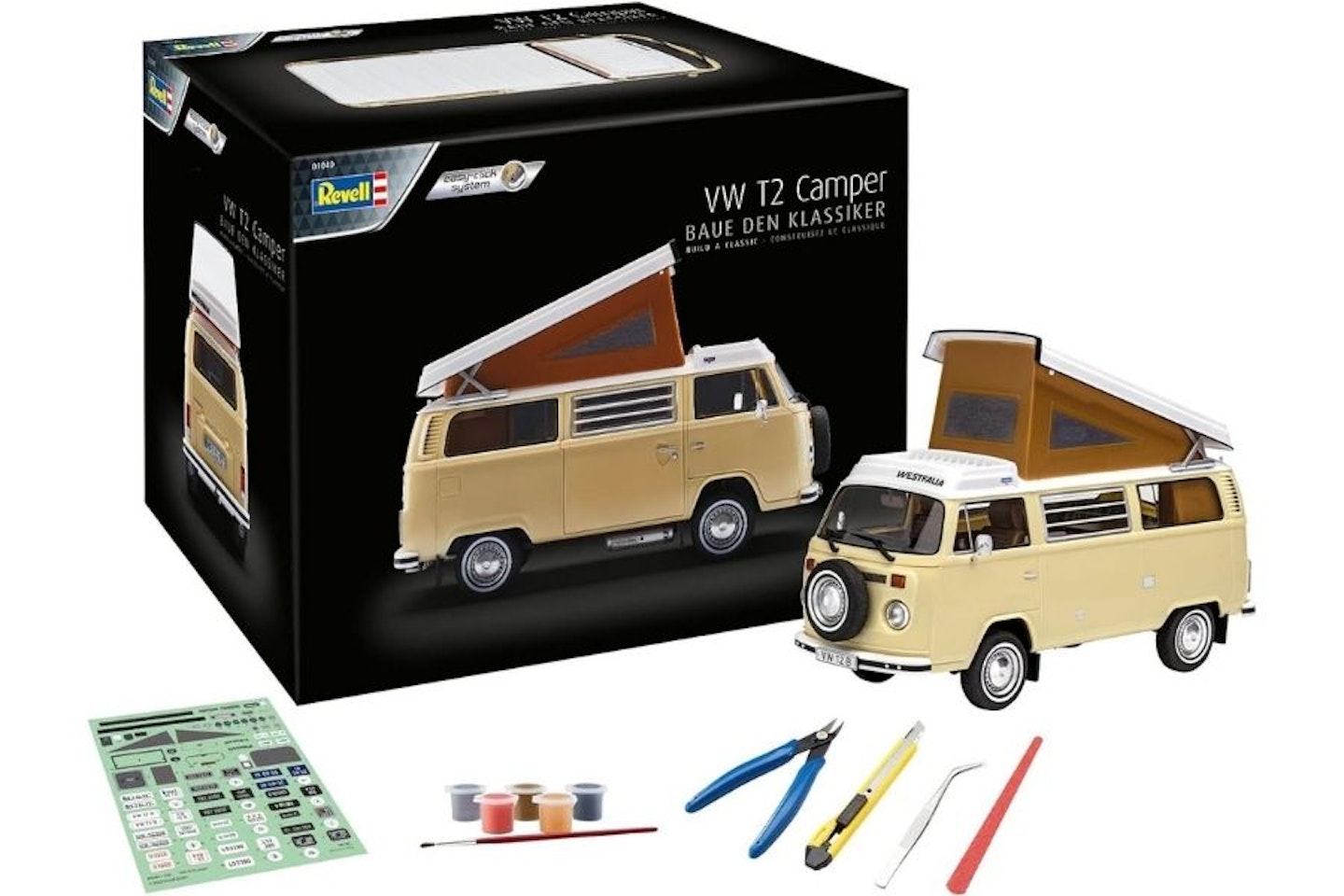 Via Revell
Description
The Volkswagen Type 2 never received the same amount of love as the iconic Type 1 split screen,
Pros
Very progressive build over 24 days
Immense detail on the parts
Cons
Revell doesn't offer much choice in different car models
Best tool set advent calendar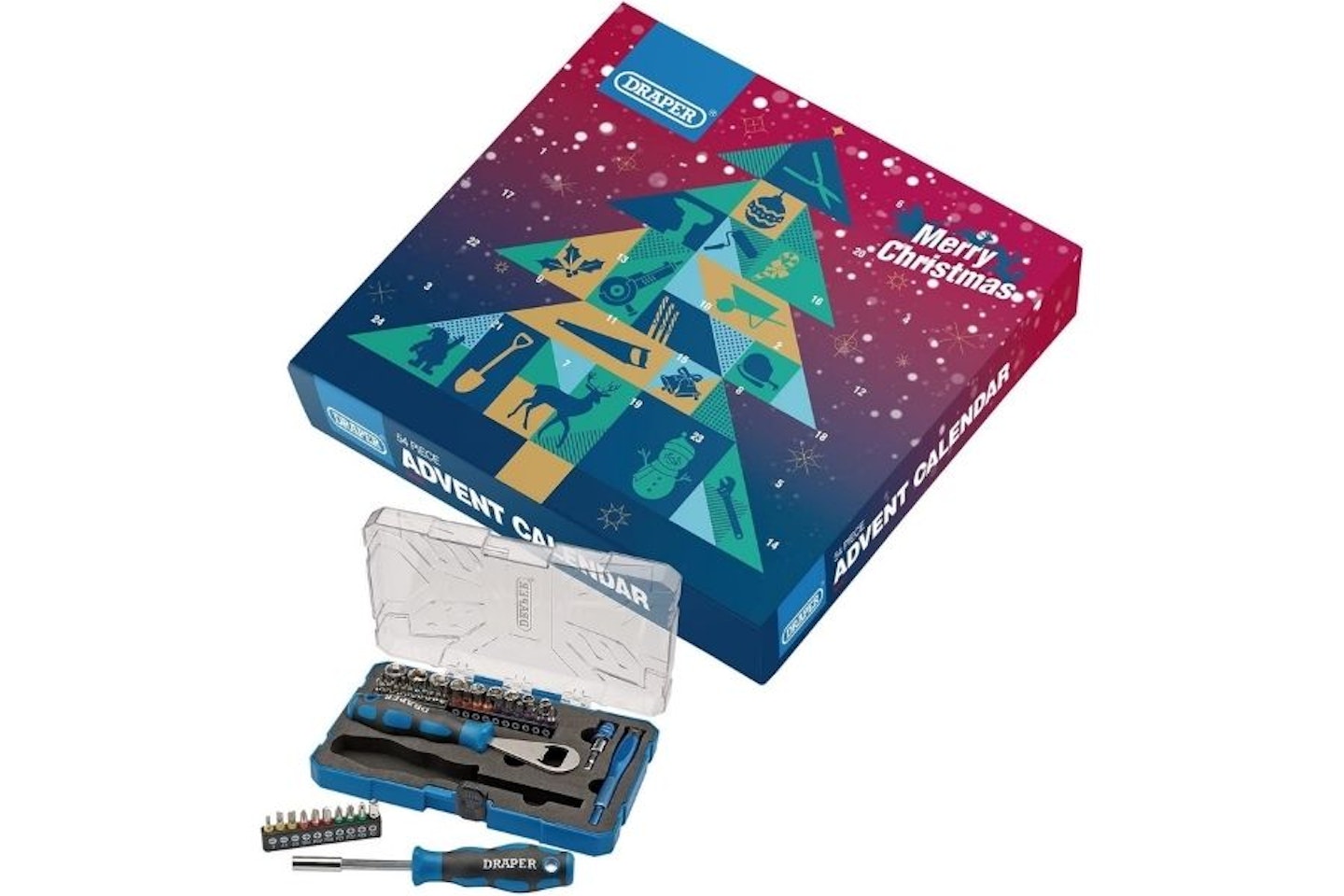 Via Draper Tools
Description
If building a model car isn't for you, then perhaps a neat set of tools might be the answer.
Pros
Lovely present for a tools enthusiast
Comprehensive equipment
Cons
Normal, individual tool sets are slightly better value
Are car advent calendars the thing my loved one wants?
Thankfully, we at CAR have a bank of gift guides to help you decide which car-related item would suit your loved ones. Our Lamborghini gift guide for example includes everything from posters to model cars and everything in between.
Even something as simple and silly as Car Christmas jumpers might be more than enough to make your recipient smile. The key to someone's heart is to study which area of car culture they like the most and check out the web accordingly.
If your loved one is a rallying enthusiast, then a Subaru Impreza gift might be the answer. Car advent calendars offer something incredibly sweet and different though. Some may be more comprehensive than others in terms of what you get, but the thought is amazing. Building a 911 or a Type 2 Camper is more involving than swallowing a small block of chocolate each December morning. They may cost a little more than a Cadbury's calendar from Tesco, but the rewards are so much more satisfying.
Aaron Hussain is a commercial content writer at Bauer Media writing for Parkers and CAR. He is obsessed with classic cars and anything with a fascinating story to tell.
For verdicts, scoops, news and analysis from the team, delivered direct to your inbox, subscribe to the CAR newsletter.
You can enjoy CAR in its traditional print format, or one of the swelling number of digital editions, optimised for Apple iPhones, Android devices, iPads, tablets and desktop computers.