Car and garage security seems to be an increasing worry for many people, with more horror stories being shared across social media of cars being swiped it makes more sense than ever to invest in a home CCTV system. After all, successfully solved crimes tend to be those captured by either dash cam setups or from people's CCTV cameras. Simply because raw footage provides a sweet little thing called evidence.
It isn't the sole recommendation for securing your car. Because it's also worth investing in physical ways to keep your vehicle locked up tight, such as steering wheel locks or blocking the relay signal used by thieves. There are a number of layers of security you can opt for, but one solution isn't going to cover everything.
Nevertheless, CCTV footage may prove valuable one day if either you or one of your neighbours finds themselves in that horror story and we've found the best.
The best home CCTV systems at a glance
Editor's pick: Hiseeu Wireless PTZ Home Security System - buy from Amazon.
The best value system: Sannce Wireless CCTV System - buy from Amazon.
The best equipped: Zosi 8CH 1080p Security Camera Setup - buy from Amazon.
The best home CCTV systems
Editor's pick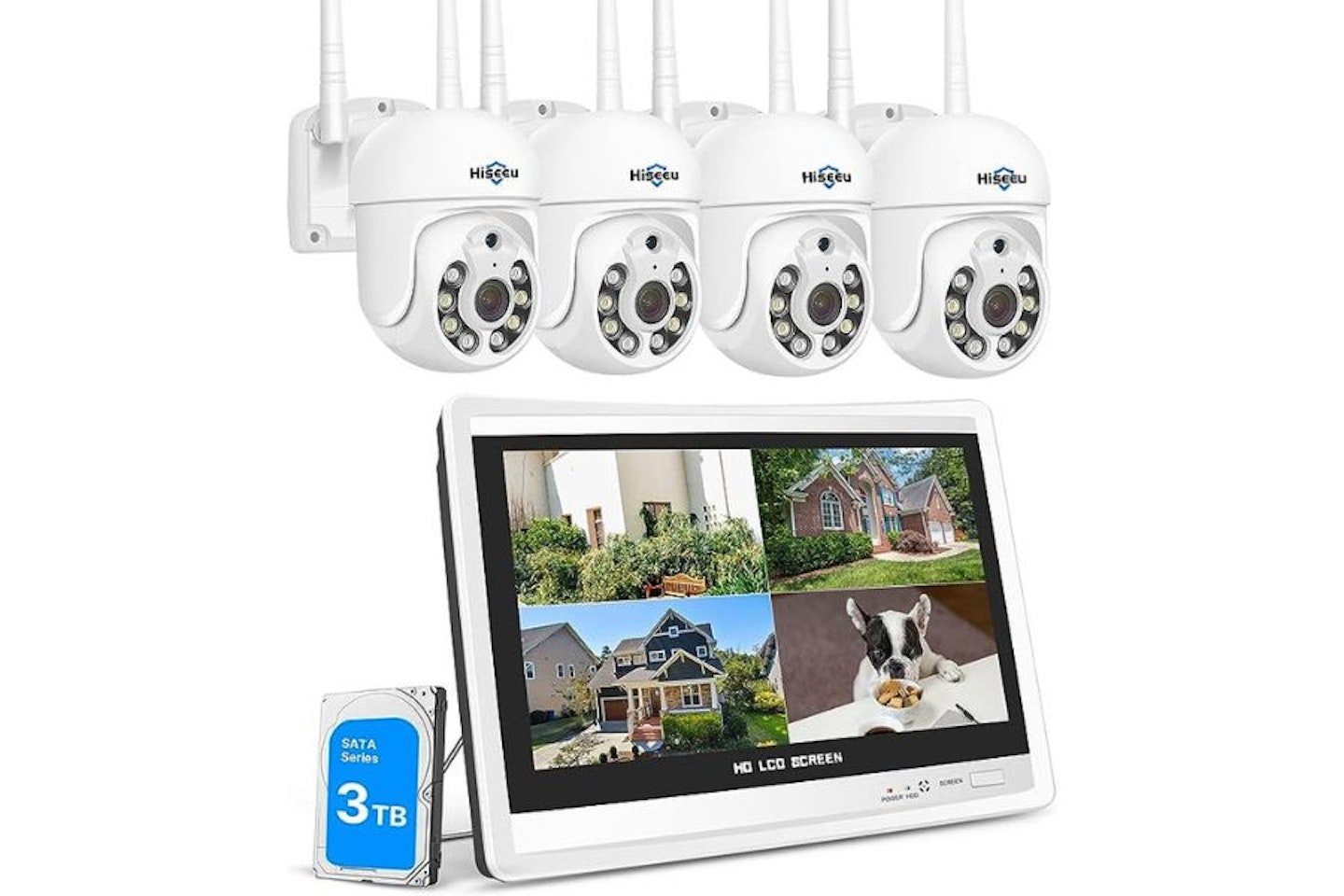 Via Hiseeu
Description
On the higher end of the spectrum, Hiseeu's wireless home CCTV system can also be controlled
Pros
Comes with its own monitor
Lots of adjustability
Cons
15m colour night vision range isn't the best
The best equipped home CCTV system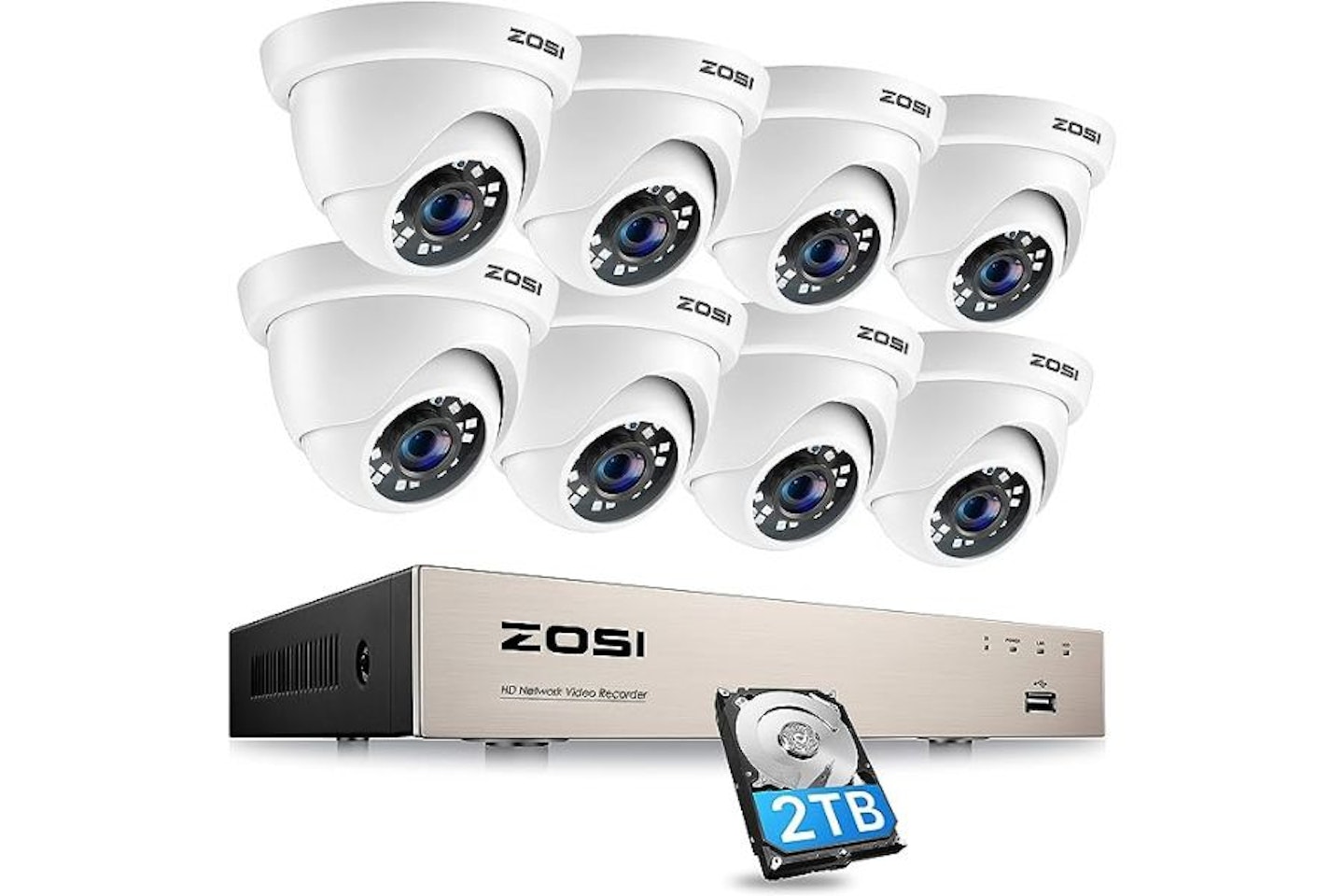 Via Zosi
Description
Complete with all the CCTV requirements you need, Zosi's 8-piece security camera set is a sensible
Pros
Extensive night vision
Excellently comprehensive CCTV system
Cons
2TB isn't quite as large as others
The best home CCTV system for night vision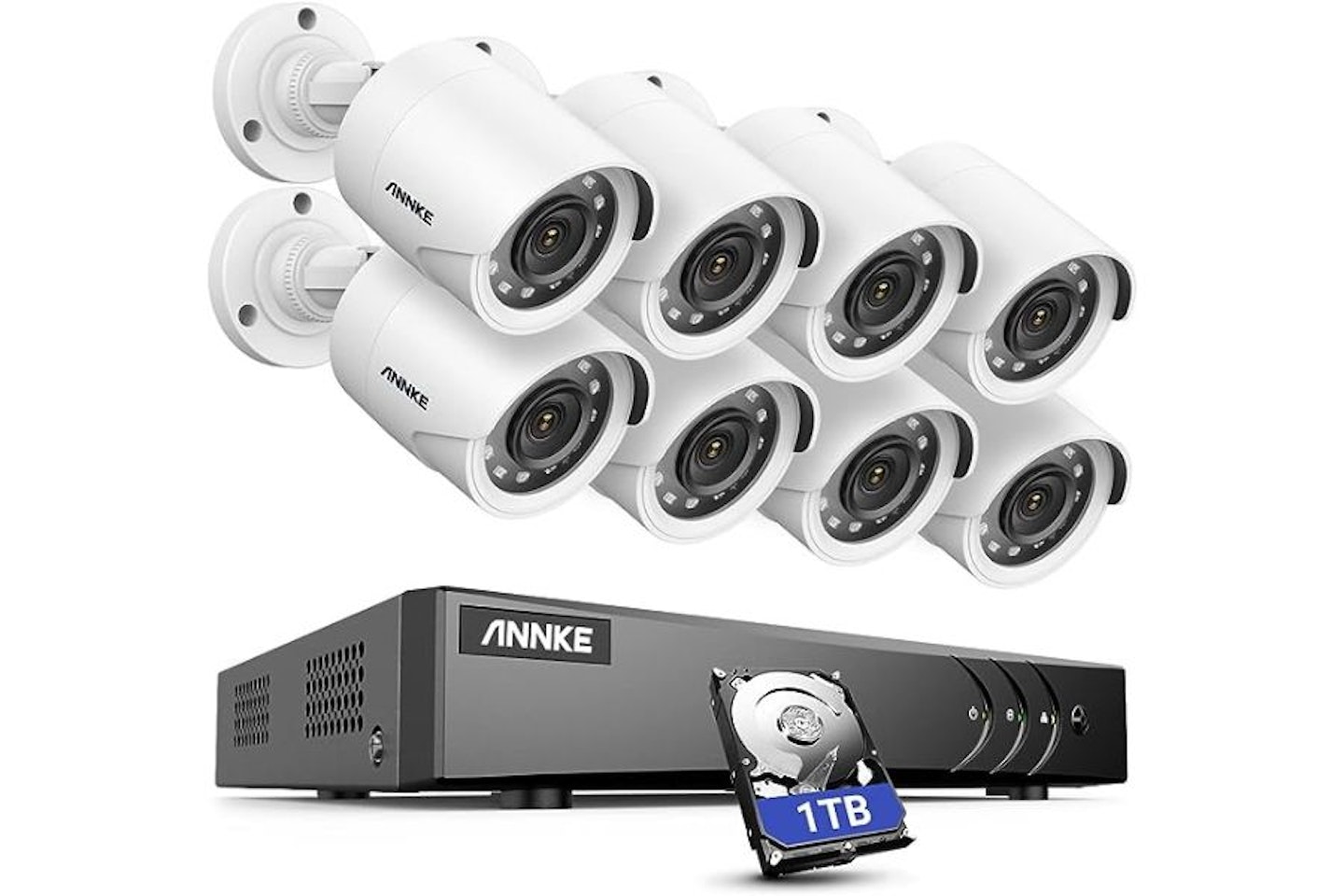 Via ANNKE
Description
Like the Zosi, you get immediate alerts sent to your phone if activity is detected. This home CCTV
Pros
8 cameras included for different viewpoints
H265+ recording
Best value CCTV system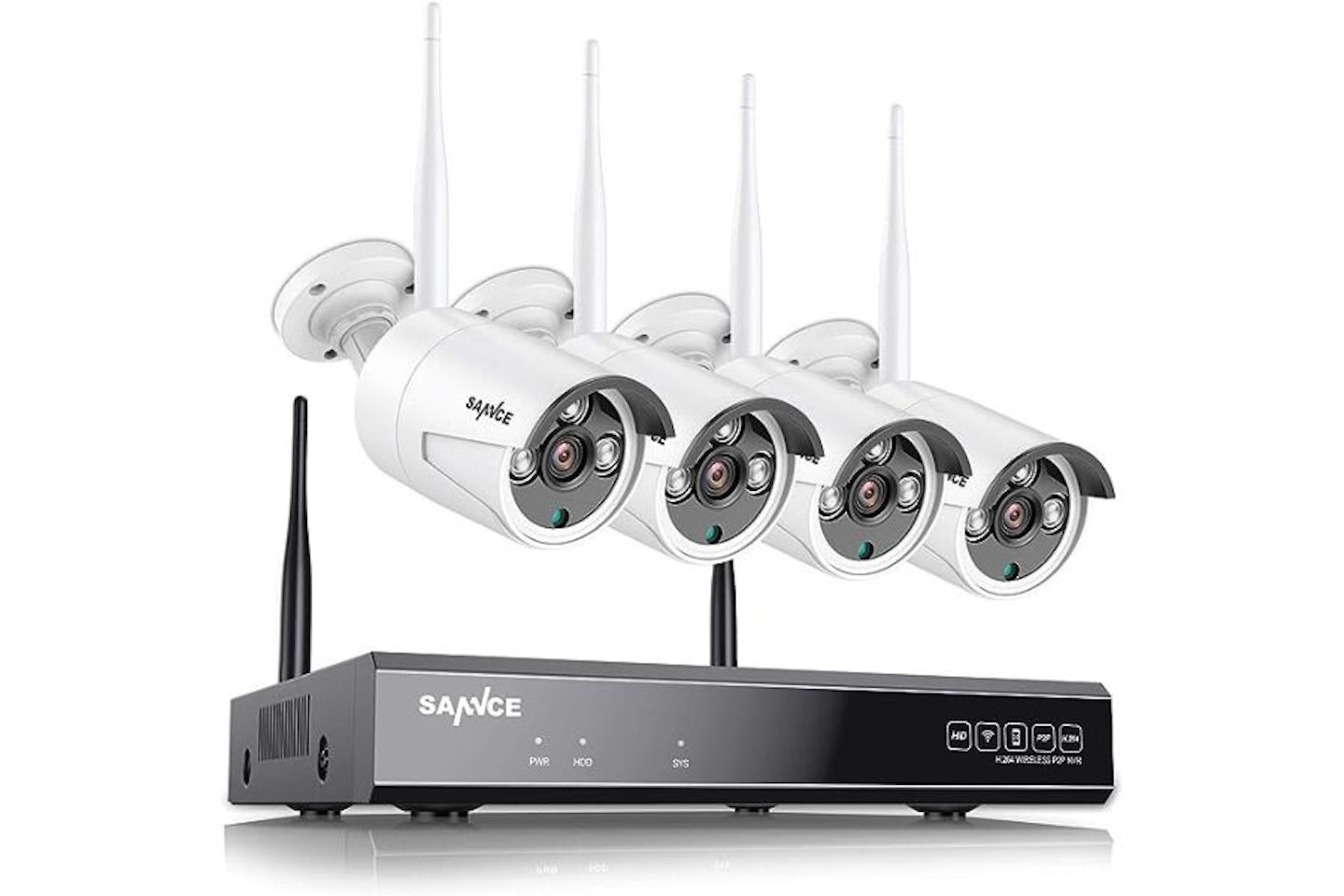 Via Sannce
Description
Like the other CCTV options, the Sannce setup is designed to be easily installed and even easier
Cons
H264+ isn't as advanced as others
The most compatible home CCTV system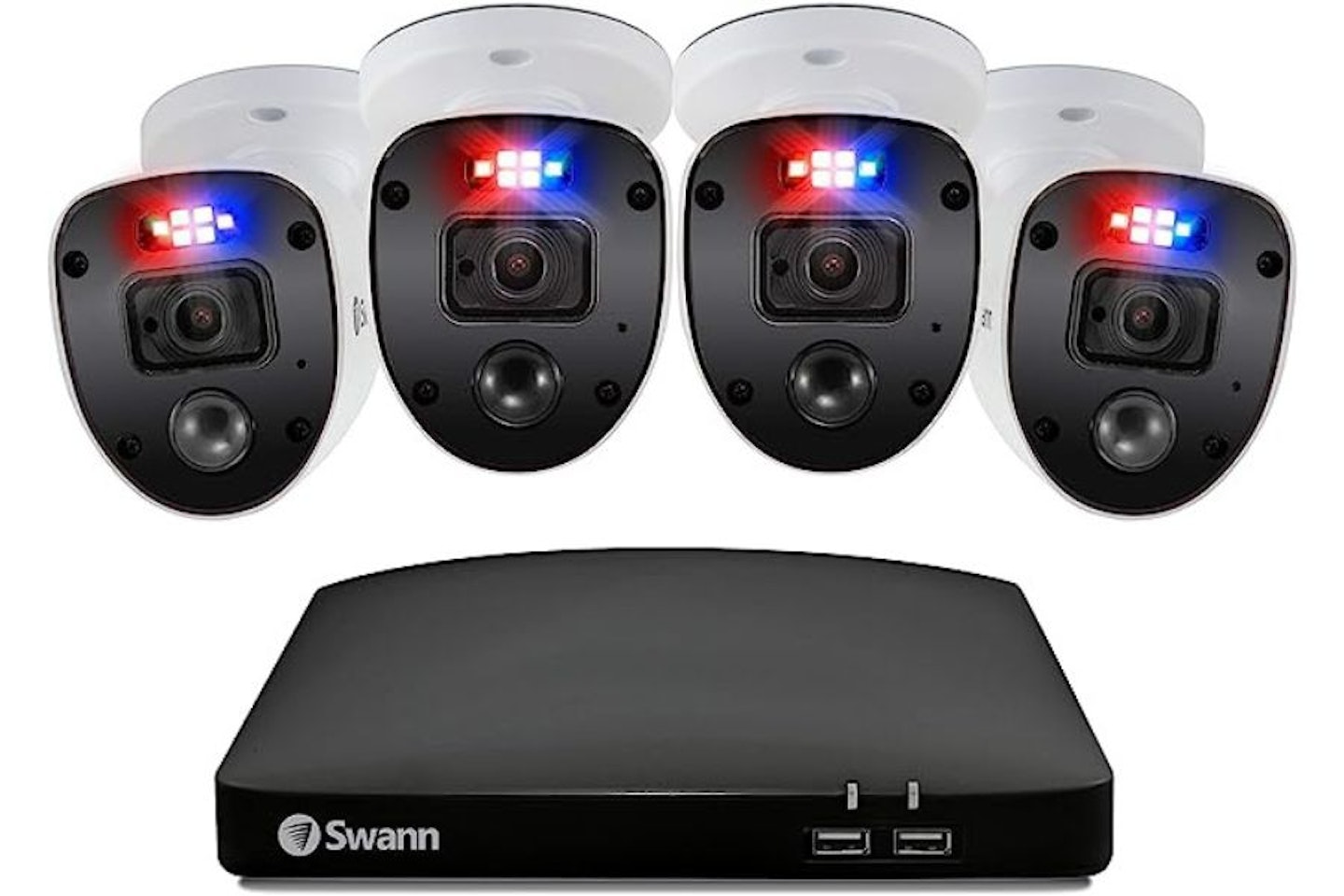 Via Swann
Description
Unfortunately, colour night vision only extends to 10 metres with Swann's answer to a home CCTV
Pros
Plenty of lights for deterrence
Can be paired with Alexa and Hey Google
Cons
10m night vision isn't as great as others
What should I consider when buying a home CCTV system?
Perhaps obviously, the number one priority is how much you can see. The range that either an infrared or full-colour night vision camera has along with angle adjustments is everything. After all, if you need to submit any footage to the police, the greater quality, the better. For optimum lighting and vision, investing in a set of outdoor floodlights may be worth considering.
One way of finding out is looking at footage from said cameras, and seeing how well you can read the registration plates of a car across the street. Or at the very least, clearly identify the make, model, trim and colour. CCTV cameras will never be as clear as a dedicated photography/video camera but you should be able to see enough.
Another handy thing to bear in mind is storage. Home CCTV cameras constantly record footage 24/7, so you'll need a lot of space if you need to save clips. Some systems have a H265+ compression which tightens down the amount of data those clips take while providing better quality. If the system has H264+ compression - a more standard form - more space will be taken up.
Should I worry about monthly subscriptions?
In most cases, manufacturers of home CCTV systems won't have one. This is probably due to the manufacturers becoming competitive of each other and trying to offer the best deal. But always check the small print at the bottom of the item listing.
However, CCTV cameras differ slightly from outdoor security cameras. The latter is available in a number of smart guises and will require monthly subscriptions in order to save and share your clips. The main difference is that outdoor security cameras are part of a smart home setup and enables you to actively talk to visitors from paired devices. CCTVs are more standardised as far as monitoring your home goes and almost always require a wired installation.
Aaron Hussain is a commercial content writer at Bauer Media writing for Parkers and CAR. He is obsessed with classic cars and anything with a fascinating story to tell.
For verdicts, scoops, news and analysis from the team, delivered direct to your inbox, subscribe to the CAR newsletter.
You can enjoy CAR in its traditional print format, or one of the swelling number of digital editions, optimised for Apple iPhones, Android devices, iPads, tablets and desktop computers.