Waterless car wash is met with as much suspicion as it is intrigue. There's not only the water-saving but the time-saving too. But then we want to know if it works and doesn't scratch your car.
In putting the idea into practice, we cleaned a Renault Zoe that was in dire need of one using waterless wash.
Description
Waterless Wash & Polish, Wheel-Kleen, and Interior-Kleen - all 500ml.
Description
Waterless Wash & Polish, Wheel-Kleen - both 500ml, plus four microfibre cloths.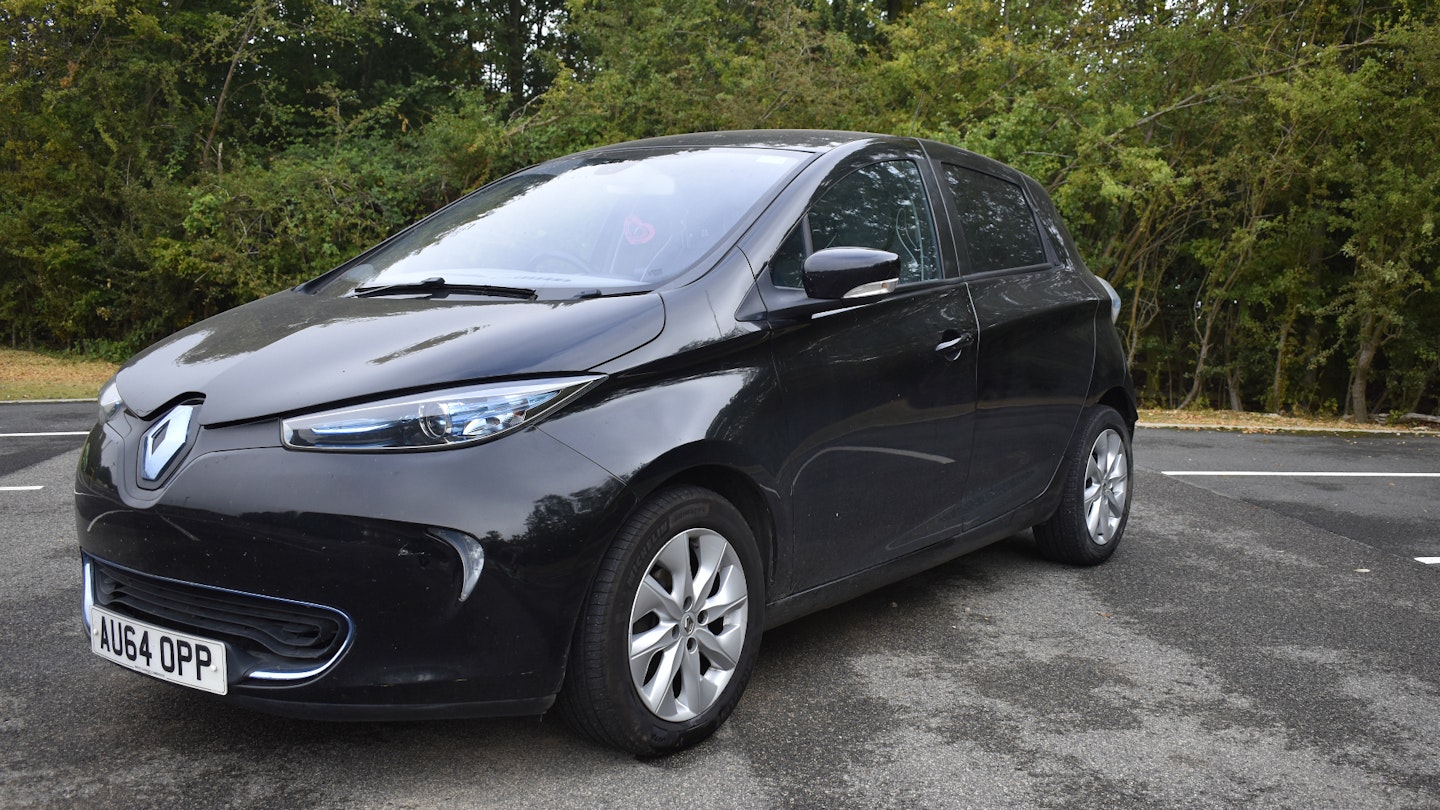 No-H2O is a relatively recent arrival to car cleaning and is primarily a waterless car cleaning service franchise. It operates waterless carwashes and, since 2016, provides an on-demand service via an app where you book your car for a car clean and No-H2O comes to you.
No-H2O produces and uses its own waterless car cleaning products that are also available to the general public to buy. Thus, we have put a range of its car cleaning products to work on the Zoe: wheel cleaner, tyre shine, glass cleaner, interior cleaner, and most importantly, waterless wash.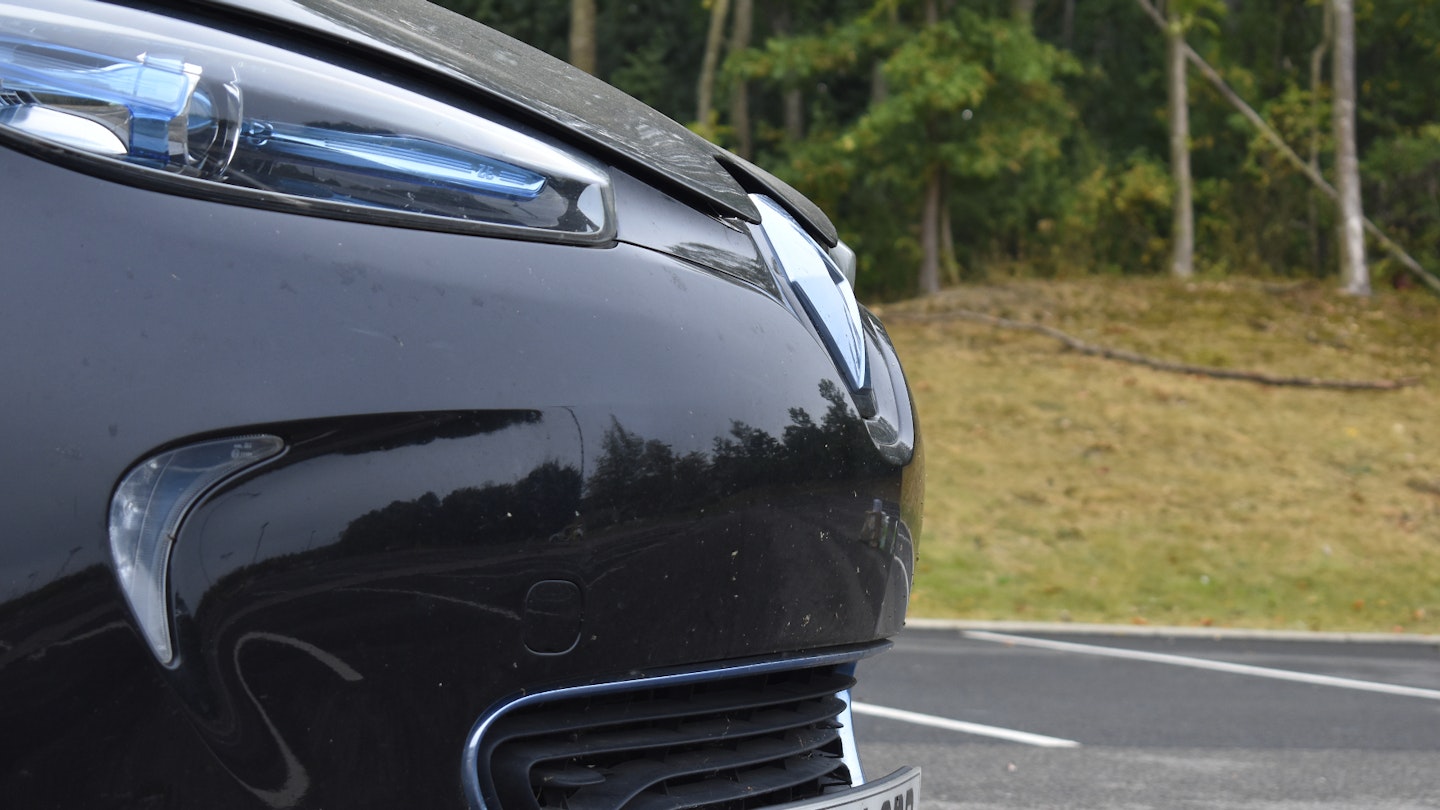 The state of the little Zoe was not yet desperate but bordering on neglect. Its paint was dulled from a film of dirt and the presence of spider webs was telling. Also, its front bumper looked like the mouth of a child who'd just headbutted a chocolate cake and suggested the Zoe had begun supplementing its purely a electrical diet with flies.
But it was the wheels we turned to first, because the International Detailing Association (give me strength, yes there is such a thing) would probably say that's how car cleaning starts.
The Zoe's wheels had two levels of infection: a mild layer of dirt on the outer face of the wheel and much thicker, stubborn brake dust and grime that had taken up permanent residence in between the spokes and the wheel nuts and was filing an application for citizenship.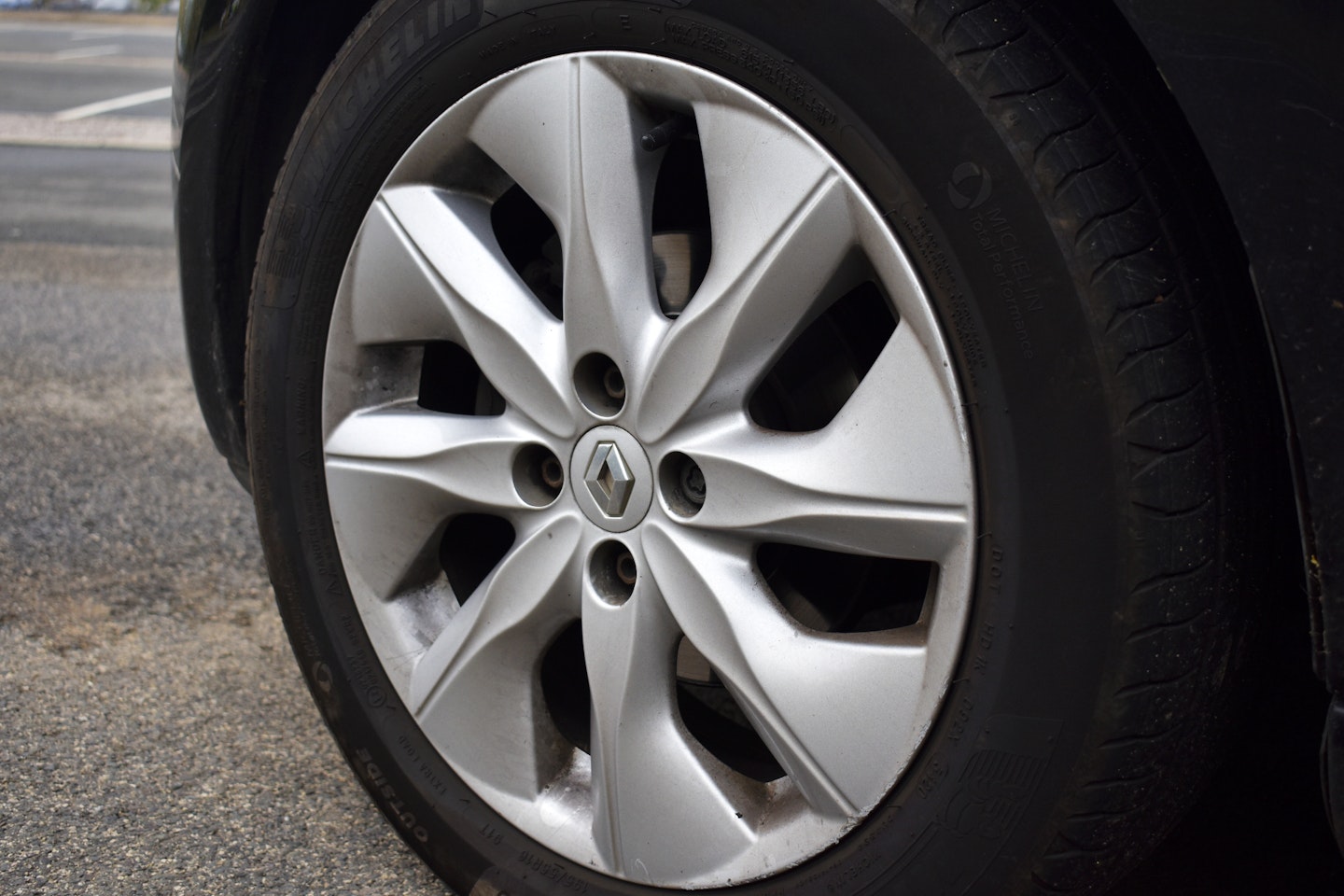 We sprayed the Wheel-Kleen all over the wheel and left it for 20 seconds, as per the instructions before scrubbing with a wheel brush and finally wiping with one of the supplied microfibre cloths.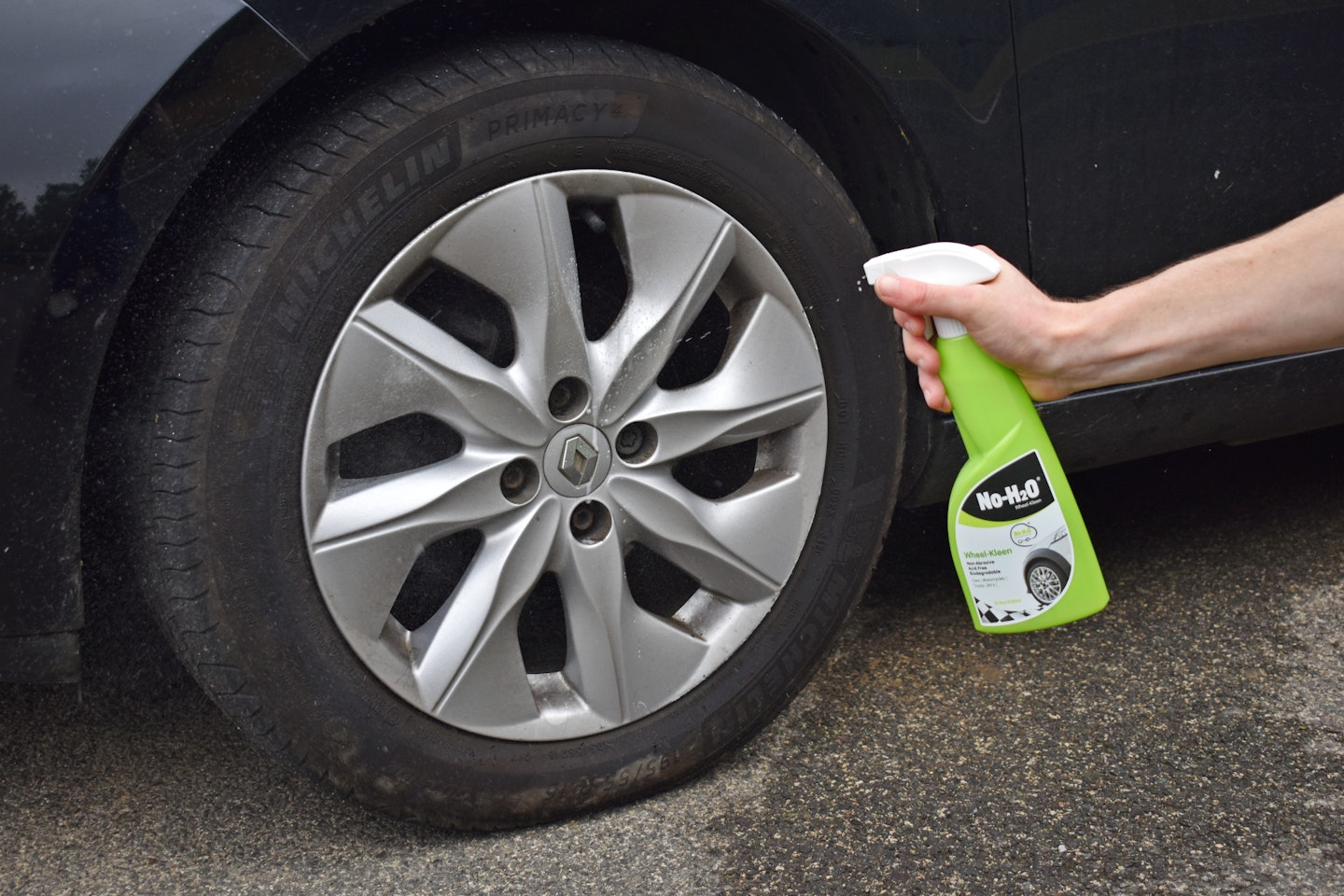 The dirt on the outer wheel came away with ease but the stubborn grime's citizenship application had been successful. We were able to remove some of it but not all.
While we were there we also applied some of the Tire Shine X-Treme. It was fine but hardly blinding. Tire Shine Adequate would have been more accurate and I would certainly respect that more. I once had a beer that self-confessed on the label that it was 'not bad'. That is marketing - it was 'not bad' but remains one the most memorable beers I've had.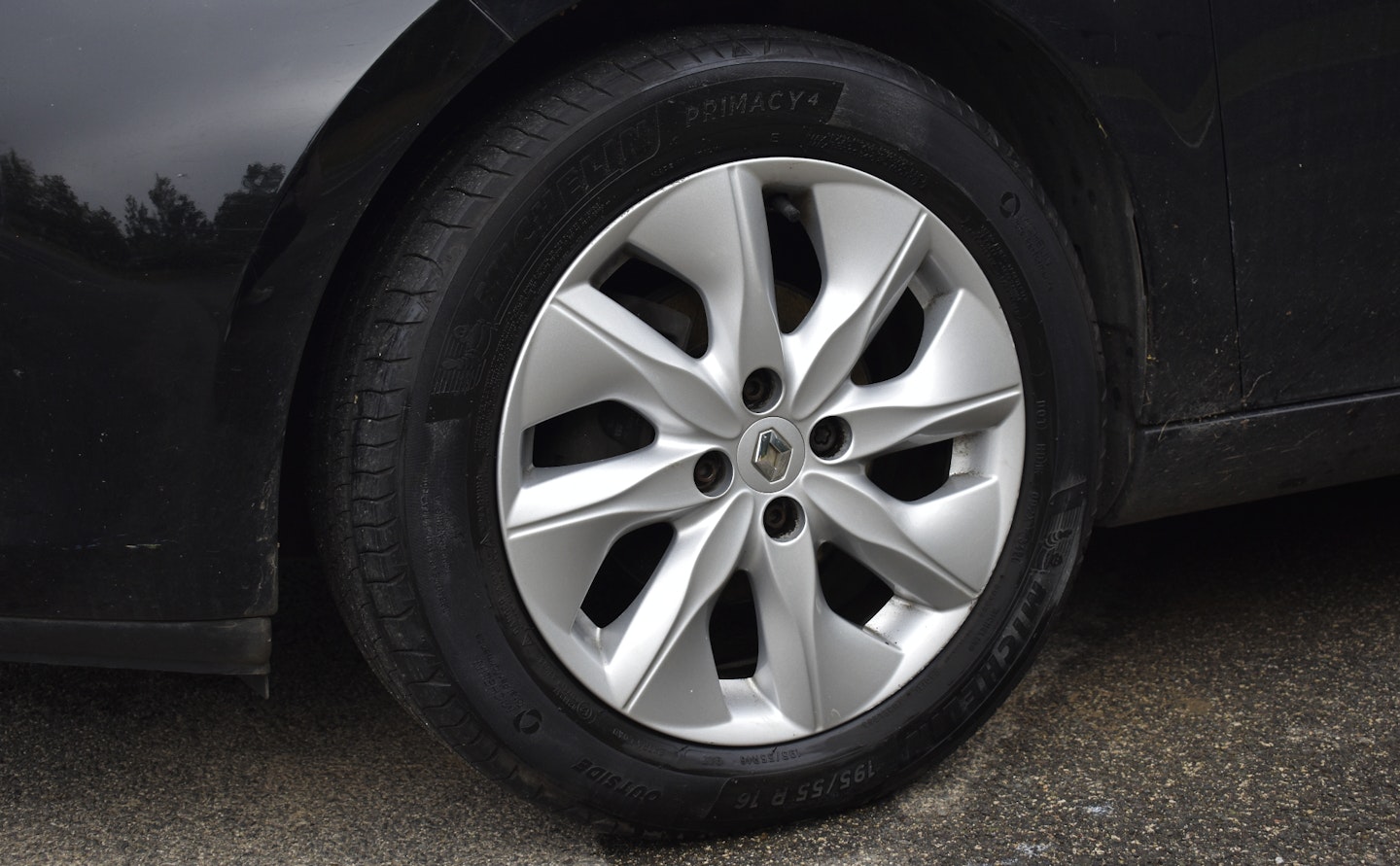 Wheel-Kleen is good for fast, light cleaning. If it's a deep clean you need, use 26JPN Fallout or Pro-Kleen Dragon's Blood.
Then came for the main test: the Waterless Wash & Polish.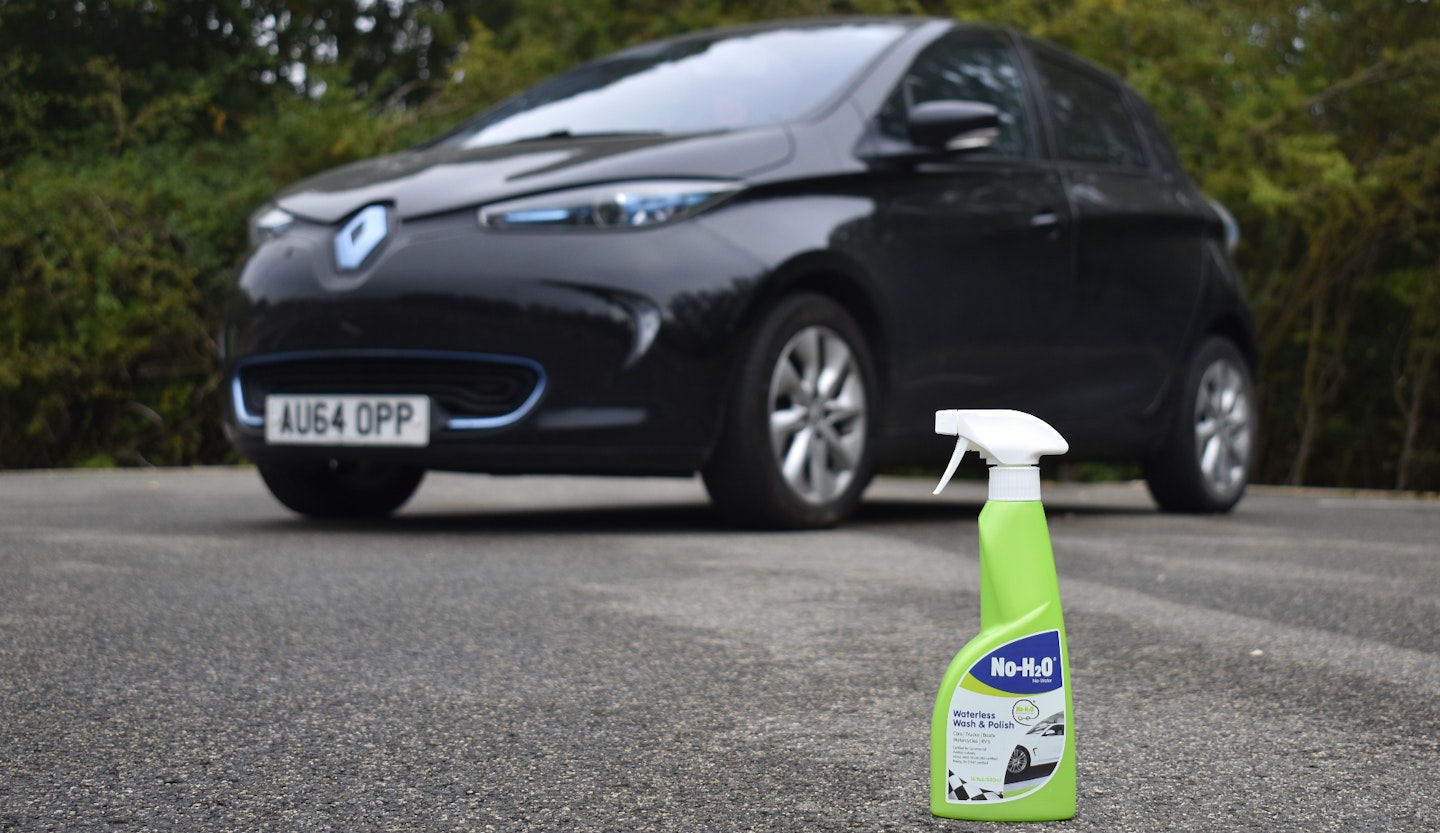 As per the instructions on the bottle, we sprayed the wash onto a single body panel at a time and then wiping the panel with a, quote, 'moist' microfibre cloth and then finished with a buff.
Expectations weren't much. Not least because simply spraying and wiping was such a low-key affair to the usual blizzard of snow foam, pressure washer blasting and slightly sensual shampoo lathering, like we'd done in the 26JPN test.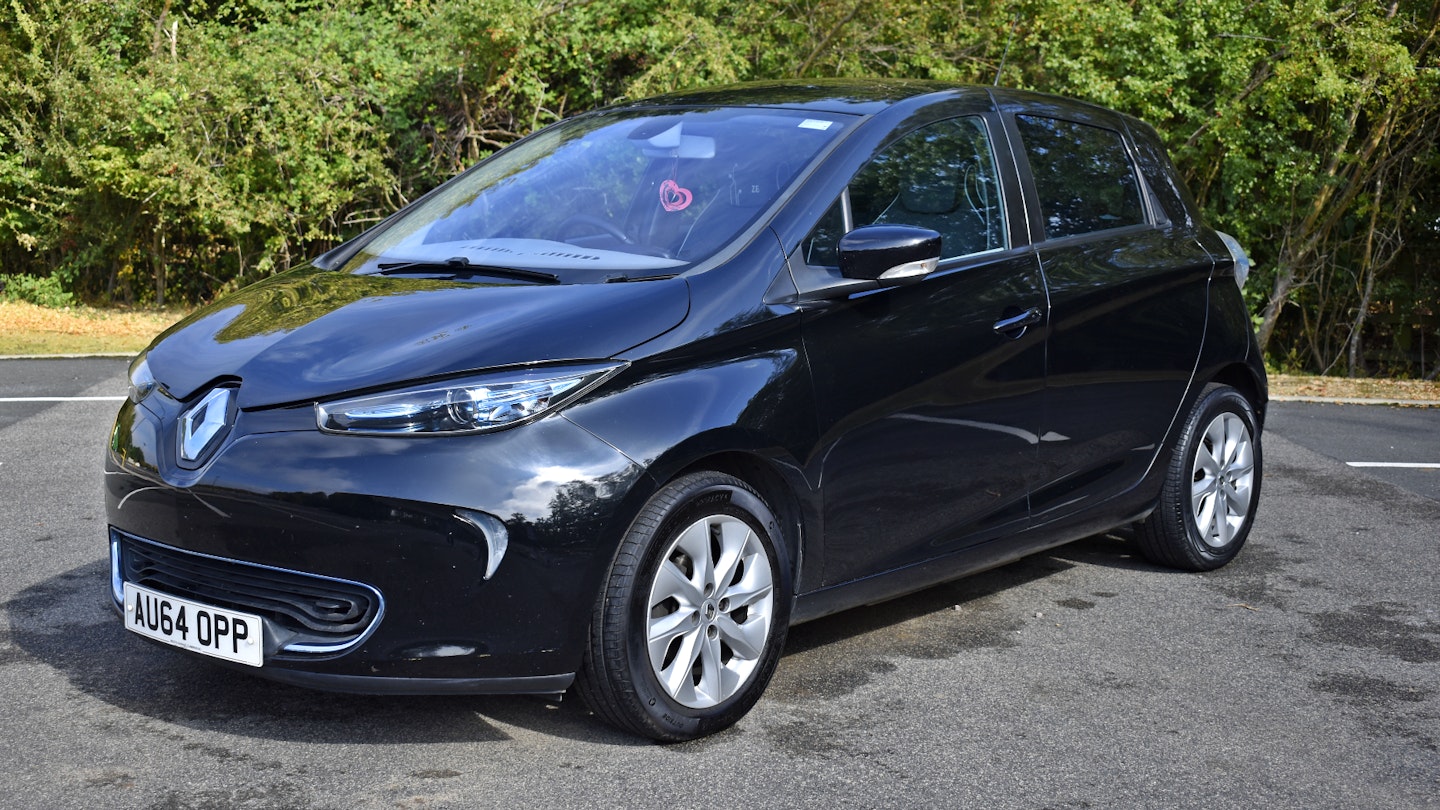 But judge for yourself. We were impressed, particularly with the level of shine. It was quick too, taking only about 10 minutes.
However, there is chunky 'but' that is impossible to ignore: we used the entire 500ml bottle of waterless wash on just the little Zoe. The Zoe was grubby, but it was a day in the garden grubby, not mud-covered obstacle course grubby. And we weren't being excessive in our application.
That raises both the issue of cost and the issue of eco-ness, the latter being something that waterless wash so eagerly champions.
So while you save on water use, you gobble through the plastic spray bottles like a hungry hungry hippo.
And given that we went through the whole bottle, it means you can't thoroughly clean a car any larger than a Renault Zoe without running out of wash. No-H2O does sell five litre containers but even so, out of that volume you only get 10 washes, tops. By comparison, a 2.5-litre Autoglym car shampoo bottle is about half the price of the No-H2O five litre and will last 10 times longer.
Because of these things, the No-H2O Waterless Wash & Polish is best kept for use as a quick detailer in between more through car washes. This applies to concurs vehicles too because the shine it generates is very good indeed.
While we suggest you stick to regular car shampoo and supplement it with No-H2O, you can do a lot to cut down your water use, of that is of concern to you. Be frugal, turn the pressure of the hose down; only fill the bucket with as much water as you need rather than all the way to the top. These things make a big difference.
No-H2O's other products
We also tried its glass cleaner and interior cleaner. Both proved effective. The interior cleaner has the benefit of being applicable to any interior surface from plastic to fabric to leather. As a light general cleaner, it's good. For serious stains we suggest Greased Lightning Stain Shifter, or where that fails, a carpet cleaner.
Verdict
Description
Two bottles of Waterless Wash & Polish plus Wheel-Kleen. All 500ml.
No-H2O's wheel, glass, and interior cleaners work reasonably well, and so too does its tyre shine. However, the important product, the waterless wash, is a double-edged sword.
We have no qualms about its effectiveness and it is quick to apply, which is a real bonus for those who aren't keen on committing to a full weekend car clean. But given that our bottle lasted for only one clean of a small hatchback, it's not cheap and we were also left pondering the plastic use versus water use issue.
As we said, we decided it's best as an intermediary detailer for casual use but it's also effective enough to be used on competition concours cars too.
Read next:
For verdicts, scoops, news and analysis from the team , delivered direct to your inbox, subscribe to the CAR newsletter.
You can enjoy CAR in its traditional print format, or one of the swelling number of digital editions, optimised for Apple iPhones, Android devices, iPads, tablets and desktop computers.