While racing games are becoming the most prominent form indulging in car stuff, there are other options. One is to stick with full-size, real-world cars. Whether racing or just tinkering, this tends to be an all-consuming hobby in terms of time and money. Another is Scalextric, the slot racing phenomenon that is still very much with us. Models are worthwhile too. Kits from brands like Tamiya and Revell allow you to build exact replicas or decorate them how you please. Then of course, there is LEGO.
Remote control cars have that edge over other car hobbies because they actually move. Furthermore, due to the combination of realistic and creative RC cars available, one could argue the choice is even better than full-size cars.
Radio control car buying tips
Choose your terrain
Sealed, dirt and grass, or mud. Superb RC cars exist for all terrains. You'll have a preference, but we'd personally argue off-road is more fun with RC cars. As demonstrated by our RC rock crawler group test, there is so much fun to be had.
Budget
Smartphones vary from a few pounds up to hundreds depending on performance and features. Likewise with RC cars. While the law of diminishing returns can easily rear its head, we suggest paying for high quality components. Not only does it aid longevity, it massively improves the driving experience. Tacky models available from Amazon don't hold a candle to the thoroughly engineered models from specialist producers.
Scale
The most common size is 1:10. It's big enough so that the vehicle can tackle the terrain without looking like a flea trying to cross a lawn. But it's not so big the car is hard to store or transport. Smaller scales are available, such as 1:24. Naturally, these are less expensive on average than the 1:10 cars.
Fuel
The obvious option is an RC car with an electric motor. They're quiet, simple, and are becoming very powerful and efficient too thanks to brushless motors. However, they are constrained by batteries and therefore runtime is limited.
Some RC cars are fuelled by gas or nitro (methanol-based fuel that contains nitromethane). These models use a combustion engine and have crankshafts, air filters, pistons, and all the usual components employed in a combustion engine. These are more customisable, and more powerful (for now). But gas and nitro RC cars are also loud, more complicated, and more expensive.
For hobbyists looking for fun, electric motors are best. Gas and nitro RC cars are better for serious enthusiasts.
Customising
If you are the sort of person who will enjoy tinkering and customising their RC car, make sure you get a model that can be. Some models, such as the FTX Ravine, are superb but are very restricted in what can be changed due to the design.
The best RC cars
Editor's pick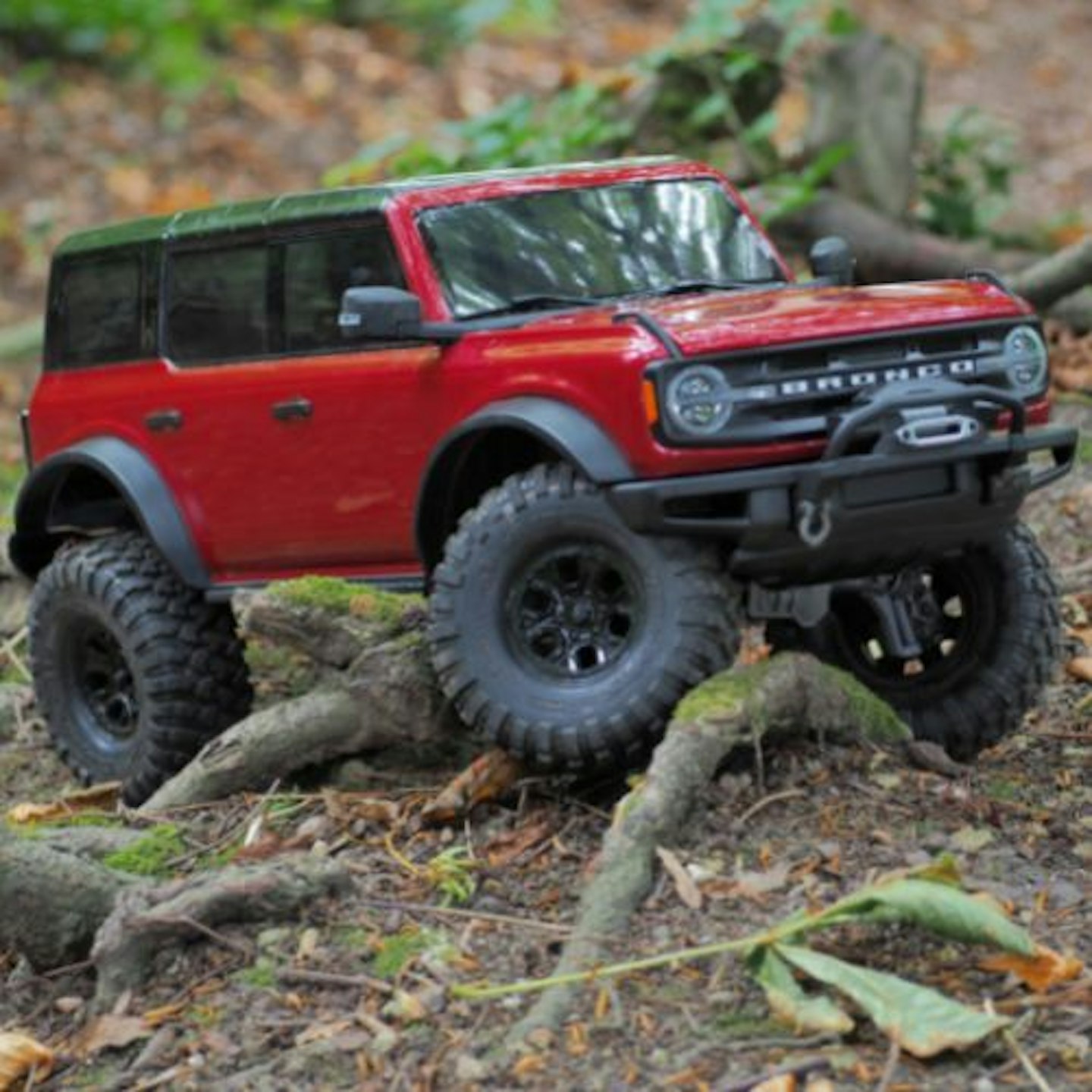 CAR
Description
Traxxas is a RC vehicle heavyweight that goes to truly impressive lengths to develop its models.
Pros
Very tough
Loads of handy features
Fast for a rock crawler
Best on-road RC car
Description
Pros
Excellent to drive
Build yourself
Many bodies for the chassis
Cons
Maybe a bit too nice to thrash
Best value RC car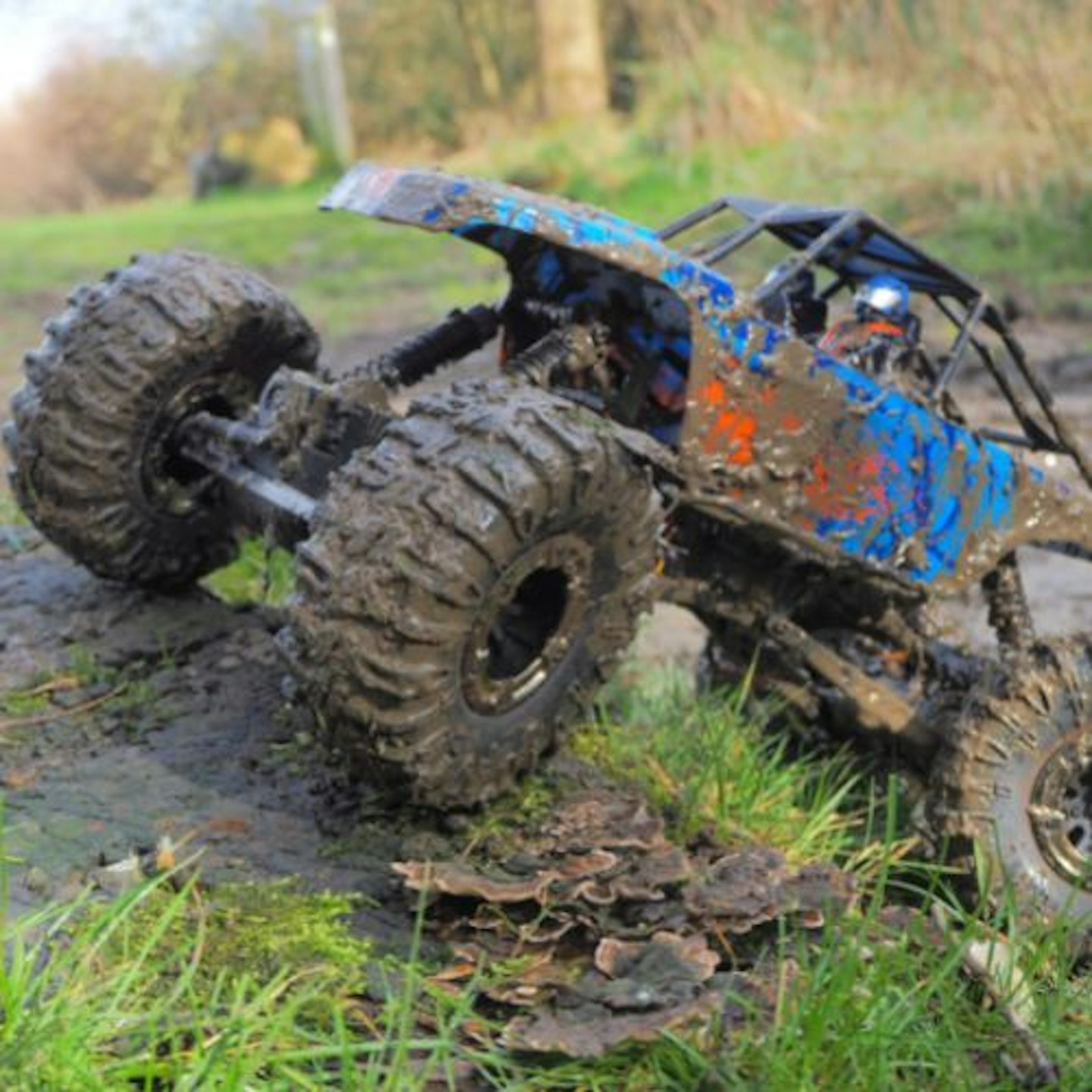 CAR
Description
Although the Ravine isn't a model to customise, it is a fantastic out-the-box rock crawler. Its
Pros
Great value
Serious off-road ability
Ready to run
Best dirt RC car
Description
Combining attention to detail and value, the Racing Fighter is a wonderful RC car for
Pros
Looks brilliant
Ideal for learning RC car control
Good value
Cons
Easy to scold yourself on rear-mounted motor
Best RC car for kids
Description
Getting an RC car for a child as a gift provides the largest temptation to buy something cheap.
Pros
Much better built than others at this price
Decent run time
Tackle road and trail
Batteries
We have a comprehensive guide on the subject of batteries. The summary of it is that there are two types of batteries used in electric RC cars. Nickel-metal hydride (NiMH) and lithium polymer (LiPo) batteries.
The former are compact and robust with a decent life cycle. But one of NiMH batteries' flaws is something called memory effect, which means they need to be fully discharged before recharging to maintain their capacity.
LiPo batteries have even higher energy density than NiMH batteries. They also have higher voltage, which means they give better run time, more power, and can be smaller. Nor do LiPo batteries suffer from memory effect. Sounds perfect but they are more expensive than NiMH batteries and have a shorter lifespan.
Cameras: capturing the carnage
Not necessarily carnage, but it certainly makes good watching.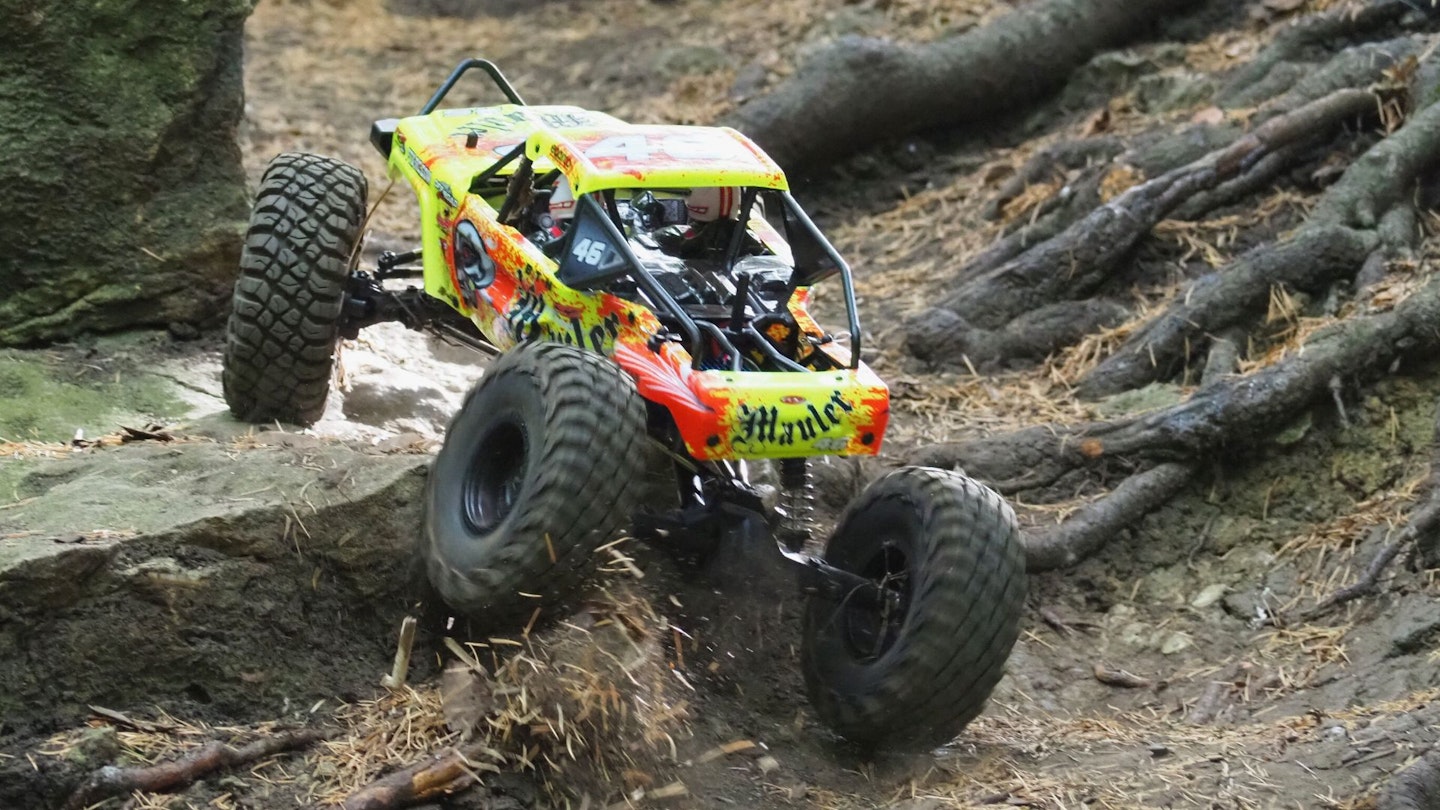 Best mini action camera
Description
Going micro is fantastic fun but it can be challenging to capture it. The Insta360 GO 2 is a great
Best entry-level camera
Description
For capturing moments happening at speed, camera phones don't cut it. But spending thousands of
Chris Williams is a Senior Product Writer for CAR, also working for Live For The Outdoors. An expert in camping and muscle cars, he spends most of his time up a mountain or laying rubber.
For verdicts, scoops, news and analysis from the team , delivered direct to your inbox, subscribe to the CAR newsletter.
You can enjoy CAR in its traditional print format, or one of the swelling number of digital editions, optimised for Apple iPhones, Android devices, iPads, tablets and desktop computers.